When it comes to complicated watchmaking, the team at Vacheron Constantin know exactly what they're doing. As one of the oldest Swiss watchmakers in the game, with the title of World's Most Complicated Watch to their name, you know that the new Vacheron Constantin Traditionnelle Complete Calendar will be worth a closer look.
The complete calendar complication has been a staple from Vacheron Constantin for decades. It's a complication that offers owners a decent amount of information, including day, date, month, moonphase and time, but in a carefully balanced dial layout that is easy to read.
This new reference in the Vacheron Constantin Traditionnelle Complete Calendar is cased in 41mm of white gold, with a muted grey dial that won't draw unwanted attention to itself. In fact, if you're looking for a quietly beautiful watch that adds a dash of stealth wealth to your collection, you could certainly do worse than this.
---
---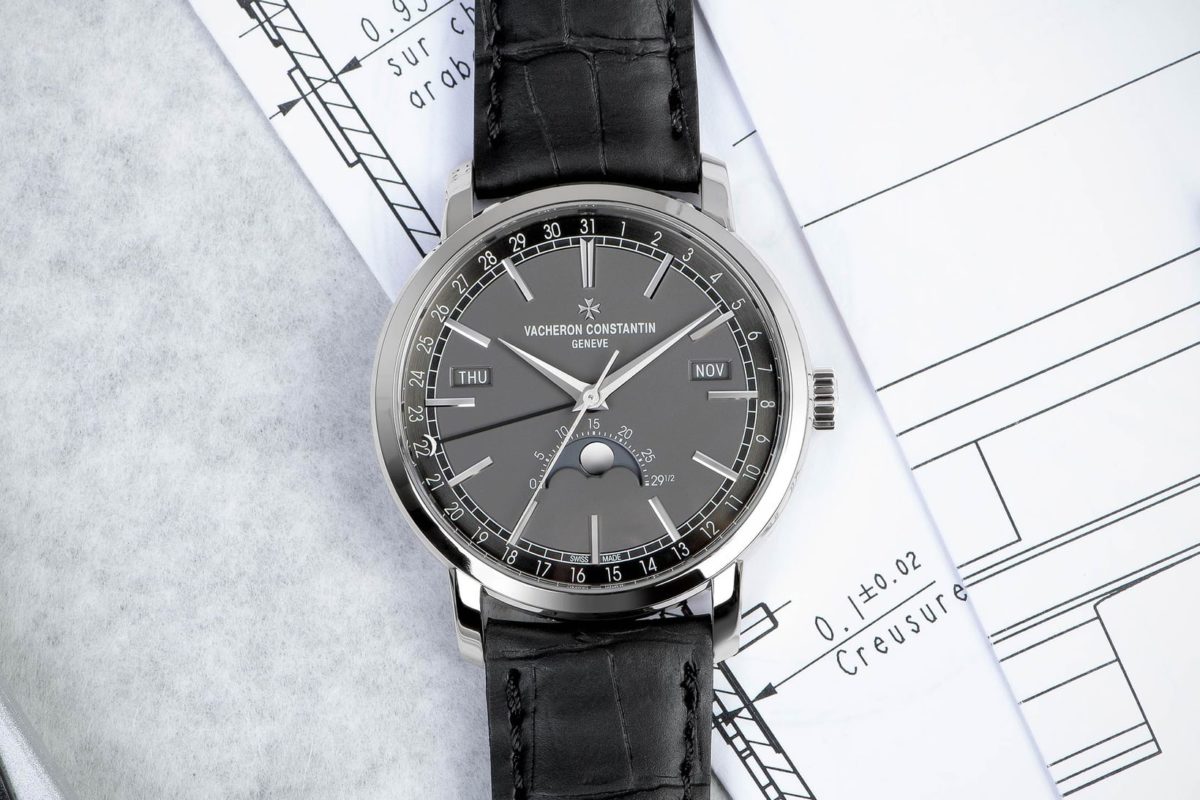 RELATED: Climbing Everest Tomorrow? You'll Want This Vacheron Constantin On Your Wrist
Powering the watch is the automatic calibre 2460 QCL/1, a triple calendar movement with an additional moonphase function to make it a complete calendar. The moonphase function in question is a remarkably accurate one, as you'd expect from a watchmaker like Vacheron Constantin, which will only miss a beat once every 122 years. The movement also features a 24k gold automatic rotor that winds up the 40 hours of power reserve, and ticks away at 28,800vph.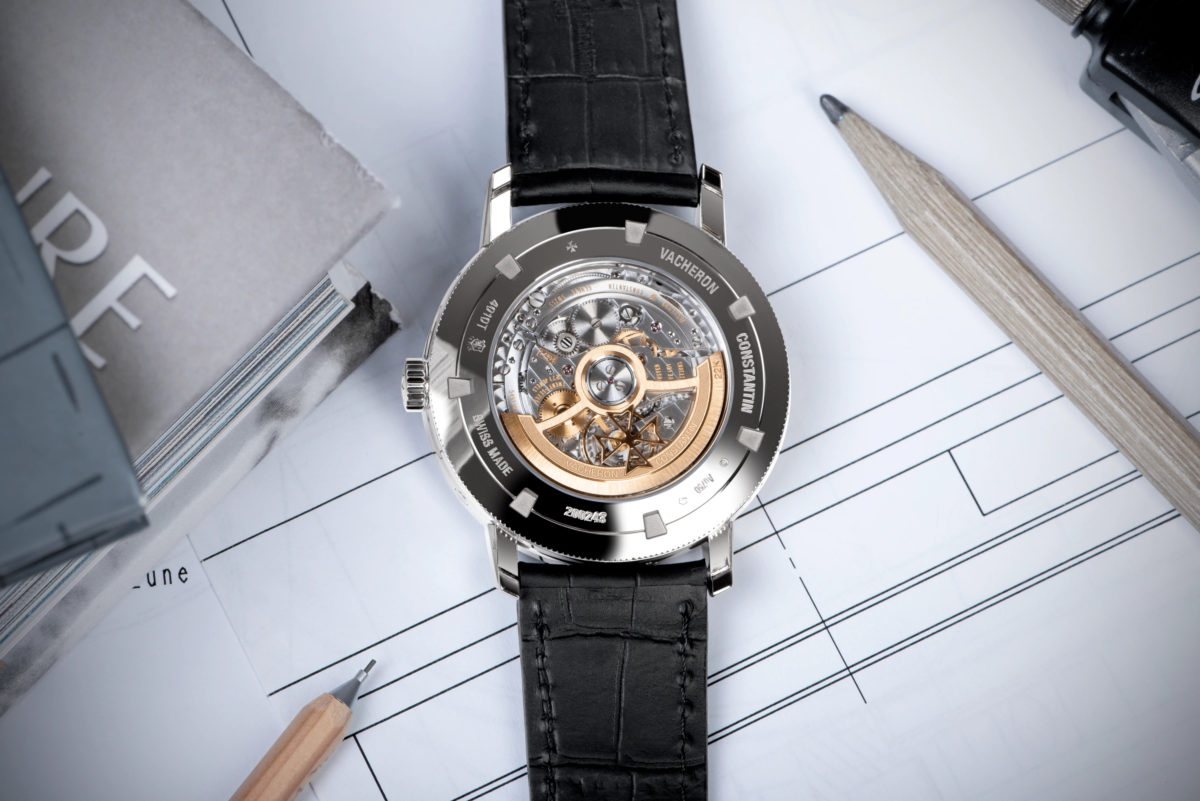 While the complication already exists in the Vacheron Constantin catalogue, cased in red gold and platinum, it hasn't ever appeared in the white gold you see before you today. The dimensions of the other watches are identical at 41mm in diameter and 10.7mm thick, though doesn't offer the same quiet confidence of this version with a subtle grey dial that works harmoniously with the colourless metal case.
All considered, the new Vacheron Constantin Traditionnelle Complete Calendar is a timepiece that offers the very best of Genevan haute horologie, but without making too bold a statement on the wrist. This isn't likely to be your first luxury watch, rather it's for the thoughtful collector who has seen much of what is out there, and is looking for a very nice watch that is as discreet as it is self-confident.
The Vacheron Constantin Traditionnelle Complete Calendar in white gold has an Australian RRP of $59,500 and is currently available.