After being heavily impacted in the first year of the pandemic, the watch industry is bouncing back with a vengeance, posting very impressive results for 2021. According to an annual report released by Morgan Stanley and LuxeConsult, this growth has already eclipsed pre-pandemic levels, but the report suggests the success isn't being shared equally, as well as showing the reshuffle in who the biggest players in the world are.
According to figures released by the Federation of the Swiss Watch Industry (used as a proxy of the watch industry overall), exports of Swiss watches are at an all-time high of CHF22.3 billion in 2021. This is up 31.2% compared to 2020, as well as beating 2019 by a solid 2.7%. This is encouraging for watch enthusiasts, as many feared (myself included) that the pandemic would see a contraction in the watch industry that could take years to recover from.
Unsurprisingly, Rolex remains the hottest brand on the planet, growing its peerless market share to 28.8% in 2021, up from 24.9% in 2020 and 22% in 2019. That's right, Rolex is worth more than a quarter of the entire watch industry, with an estimated turnover of CHF8 billion in 2021, suggesting an incredible CHF12 billion in retail sales.
---
---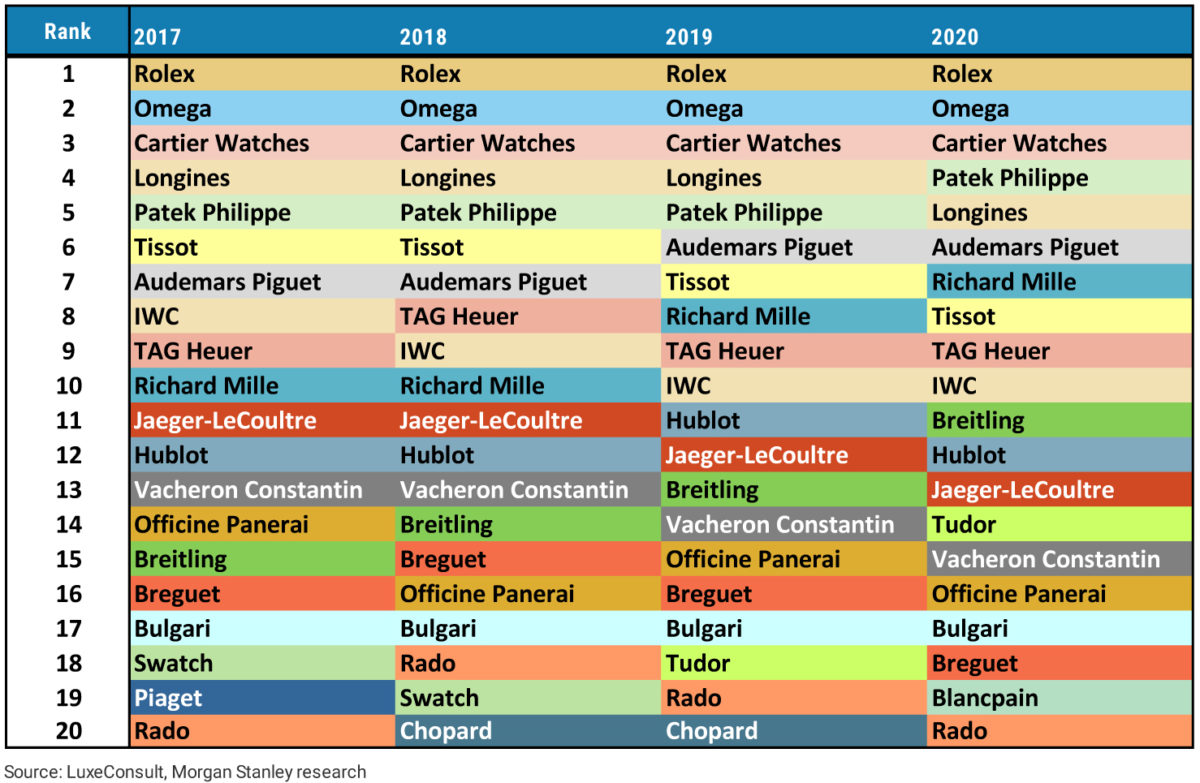 RELATED: 9 Best Rolex Daytona Alternatives For Every Possible Budget
While the domination of Rolex shouldn't be a shock to anyone, a few surprises were seen in the other best-performing brands of last year. For the first time since the report began in 2017, Omega no longer sits in second place despite CHF2.2 billion in sales, being eclipsed by Cartier which posted 40% year-on-year growth to CHF2.39 billion.
Another reshuffle saw Patek Philippe beaten by Audemars Piguet for the first time, with estimated sales of CHF1.53 billion and CHF1.58 billion respectively. Interestingly, clients of Patek Philippe actually spent more at the register than those of Audemars Piguet (estimated to be CHF2 billion vs. CHF1.77 billion), however as Audemars Piguet sells most of its watches itself, instead of the retailer network Patek Philippe relies on, its margins were higher.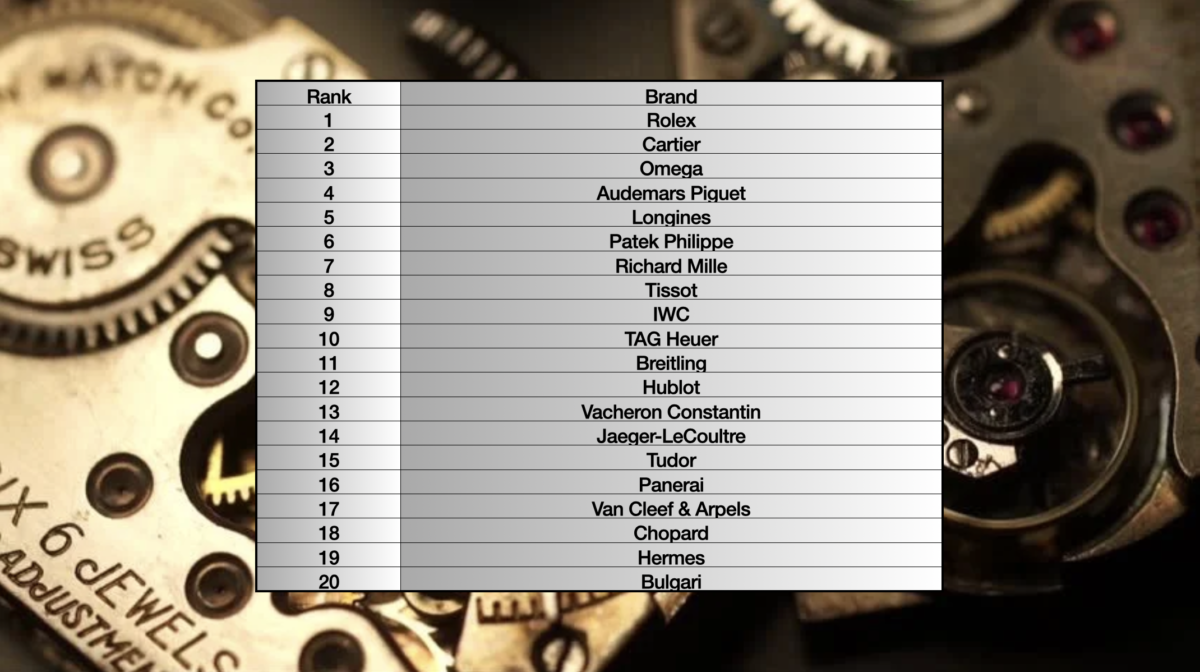 The other two trends that continued in the watch industry in 2021 were the consolidation of success among a few brands, as well as disproportionate growth in more expensive timepieces. Just five watch brands represent 53% of the watch industry's revenue, 13 brands account for 75% of the market share, and 25 brands make up 90% of the market. With approximately 350 brands in the Swiss watch industry, that means 325 brands make up just 10% of the market.
Likewise, much of the growth seen in 2021 was enjoyed by watches that cost at least CHF4000 (~AU$5,915), increasing the most in both value and volume. Watches in the more premium segment make up 82% of market value, while only representing 16% of the volume.
With such a strong rebound in 2021, it offers an optimistic outlook on what to expect in 2022, with the return of watch industry trade shows, specifically Watches & Wonders in Geneva. The Boss Hunting team will have boots on the ground, so keep an eye out for our coverage of the latest releases.