Tourism Australia has once again published its list of 20 best beaches in Australia for 2022. This year, a little-known slice of paradise known as Misery Beach has beaten over 11,000 rivals for the top honour, which you'll find 20 kilometres south of Albany in Western Australia.
"It is a stunning beach," says Brad Farmer AM, Tourism Australia's beach ambassador.

"It just ticks all the boxes of what the typical beachgoer is looking for – uncrowded, crystal-white sand, turquoise waters, and a very dramatic granite backdrop. Albany is a fascinating place to go exploring for other beautiful beaches in that southwest region."
RELATED: This Aussie Beach Has Been Named The World's Best For 2021
---
---
Misery Beach was once where you'd find whale offal and blood washed ashore thanks to the major whaling station which operated two beaches away until 1978 (hence the antonymous of a name). These days, the stretch of white sand caressed by crystalline waters is described as "picture perfect" – succeeding the likes of Cabarita Beach in New South Wales from 2020, Nudey Beach on Far North Queensland's Fitzroy Island from 2018, and Cossies Beach in the Cocos (Keeling) Islands from 2017.
Interestingly enough, Whitehaven Beach in Queensland appears to be missing from the list, despite the fact it was crowned the world's best beach by Tripadvisor's annual Travellers' Choice Best of the Best Awards last year. But perhaps that has something to do with Tourism Australia's underlying intentions, i.e. avoiding the obvious and the well-explored.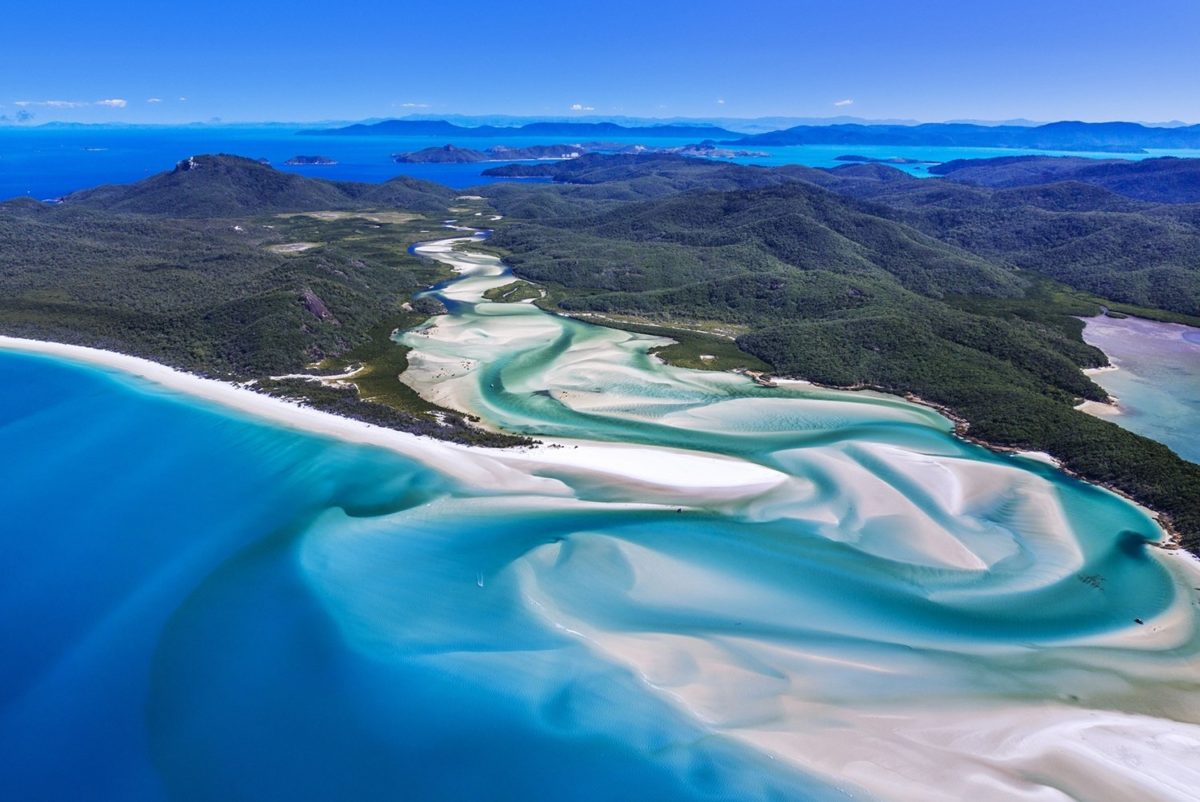 "I'm really looking at the nooks and crannies and the stories and the communities that make a 'best beach'," adds Brad Farmer.
"People are looking for quirky and out-of-the-box beaches."
Check out the best beaches in Australia for 2022 according to Tourism Australia.
The Best Beaches In Australia (2022)
1. Misery Beach, Albany (Western Australia)
2. Horseshoe Bay, South West Rocks (New South Wales)
3. The Spit, Gold Coast (Queensland)
4. Flaherty's Beach, Yorke Peninsula (South Australia)
5. Loch Ard Gorge, Port Campbell (Victoria)
6. The Neck, Bruny Island (Tasmania)
7. Blue Pearl Bay, Whitsundays (Queensland)
8. Depot Beach, South Coast (New South Wales)
9. Murrays Beach, Jervis Bay Territory (Australian Capital Territory/New South Wales)
10. Dundee Beach, Darwin (Northern Territory)
11. Dudley Beach, Newcastle (New South Wales)
12. Thompsons Beach, Cobram (Victoria)
13. Coogee Beach, Perth (Western Australia)
14. Mots Beach, Marlo (Victoria)
15. Alexandria Bay, Noosa (Queensland)
16. Emu Bay, Kangaroo Island (South Australia)
17. Lake Wabby, K'Gari (Fraser Island) (Queensland)
18. Congwong Beach, Sydney (New South Wales)
19. Jellybean Pool, Blue Mountains (New South Wales)
20. Ethel Beach, Christmas Island (Indian Ocean Territories)