If we had to count the number of times we've landed in a city, only to be stuck for a good local coffee to get us through the jetlag besides shitty chains like Starbucks, we'd have enough hole-punched free brews to sort our coffee needs for the next 6 months. As it turns out, Aussie mates Joe Vuong and Dan Clark had that same problem on a business trip to New York a few years back but, unlike us, they decided to do something about it.
We caught up with the blokes in their chic new Sydney office to get the lowdown on their solution to a global challenge for our growingly interconnected generation.
Townske, their self-funded startup brainchild is a hybrid app of well-established brands like Instagram and Lonely Planet, that gives everyone from locals to travellers alike the opportunity to share their favourite spots in the cities they love. Be it hidden coffee carts or secret waterfalls, Townske users can create their own guides and follow others who share similar interests. You can share your best snaps with a two sentence caption or a two paragraph information dump, it's completely up to you.
---
---
The goal? To give travellers a head start on how to live like a local in unknown cities. With Townske, the search has already been done for you, allowing you to hit the ground running.
Our generation simply isn't satisfied with just ticking off famous sights when travelling the globe. We're now more connected worldwide than ever before, we want to immerse ourselves in the true feels of the cities we travel to and share our own experiences with others like us – a possibility that can now become the norm in an online world of constant sharing.
The recommendations of a friend or a fellow Townske user will mean a lot more to you when sussing out a city's good spots as opposed to 45-yr-old Susan from Oregon who was 'disappointed' with the buffet at Caesar's Palace. So, these boys figured, why not capitalise on this demand and give travellers a way to tap into the real local experience?
Want to know what's good on a Wednesday in Hong Kong? Or where you can take that cute girl you met at the beach out for drinks in St. Topez? Townske has got you covered.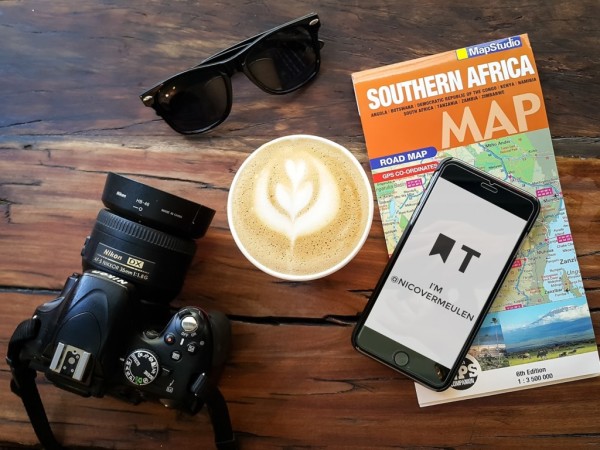 The app has been up and running for well over a year now and it's off to a flying start. Business Insider listed them as one of the top 5 startups to watch for 2016 and there are no signs of their momentum slowing. The user base is increasing consistently and they're in the process of ironing out the kinks with plans for investment possibilities down the track. The app's popularity has taken off in many of the world's major cities, including Los Angeles, London, Sydney, Paris, and – a little surprisingly – Singapore, the most popular of them all. Once Townske is well established in these city hubs, the aim is to expand nationwide to tap into even more local vibes beyond city boundaries.
Currently, anyone can create and publish guides for Townske. At this time it's only via desktop, but the on-the-go in-app guide creation tool is currently in beta testing. In the future, the plan is to regulate the publishing feature to maintain content quality and enhance the exclusivity of the Townske community. Soon, it will be a sought after goal to gain access to the publishing side of the app, and a smart business move their end. You'll have to be 'invited' by someone already in the inner circle to contribute yourself. No need to worry, anyone and everyone will still have access to the wealth of knowledge and experiences shared by the massive Townske community.
There's good incentive to contribute to the app's database too, as just last month Townske ran a competition with Tourism Tahiti to send six of its best publishers out into the Pacific to unlock the island's best kept secrets. All you had to do was publish a guide. Easy enough.
---
---
And the interface is easy. We tested it out and published our own guide only to be extremely impressed with its simplicity and accessibility for everyone. You can use your own photos straight from Instagram, log-in with Facebook and in future you'll be able to host your own travel page through the Townske network, building up your audience quicker and more efficiently than a stand-alone travel blog.
The future looks bright for this Sydney based startup, and it seems like their timing is perfect for the progression of the current social media landscape and the popularity of the Insta-travel vibe that is reverberating across the internet.
Townske is available on the App Store and Android devices.