Billionaire Richard Branson has previously stated that his space company was months away from its first space launch. However, as of Tuesday, Branson says Virgin Galactic will now be out among the stars in a mere matter of weeks.
Founded in 2004, Virgin Galactic first promised sub-orbital spaceflight trips for tourists by the start of 2009. However, after some major technology delays and a fatal crash in 2014, the launch date continued to fall back. Many of us wondered if his ambitious passion project would ever surpass the stratosphere. Now, based on a successful supersonic test flight completed earlier this year by the SpaceShipTwo passenger rocket ship, Branson has boldly claimed that "e should be in space within weeks, not months".
This raises the stakes on the race for space that rages between Branson's Virgin Galactic, Jeff Bezos' Blue Origin, and Elon Musk's SpaceX, all of which are determined to take tourists to the stars in the very near future.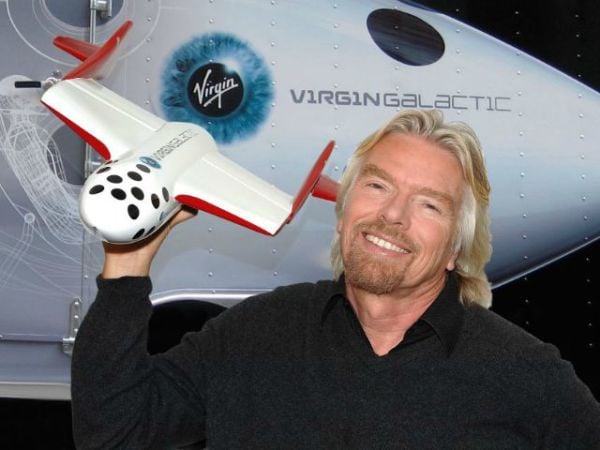 In terms of the progress of the other space aficionados, Bezos has said Blue Origin is also expecting to pilot test flights by the end of 2018. Meanwhile, Musk announced in September that SpaceX had sold its first ticket for a trip around the moon. All of this progress is fueled by a passion for space combined with economic drive, particularly as Bank of America Merrill Lynch predicts the space sector will be worth $2.7 trillion USD by 2045.
But rest assured: even as all of these companies strive to break the atmosphere as quickly as possible, Branson states that safety is the primary concern. "All that matters, in the end, is that everybody is safe and well".
So, if you're hoping to take a trip up to space sometime in the near future, it looks like you might just be in luck. It shouldn't be too much longer until lift off.
Want to read more about the quest for space?
SpaceX to Fly Passengers On Private Trip Around the Moon in 2018
Watch Virgin Galactic Successfully Test Its Rocket-Powered Spacecraft