Fried chicken has become God's gift amongst foodies of late. No longer do you need to rely on the Colonel to provide you with greasy chicken pieces for a late night snack or to cure your hangover, with a sway of fried chicken restaurants now dominating the country.
Melbourne, arguably the food capital of Australia, has an abundance of fried chicken restaurants to fulfil your cravings. To help make sure you're getting the finger licking chicken you deserve, here's our pick for Melbourne's best fried chicken spots in 2019.
Sonny's Fried Chicken & Burgers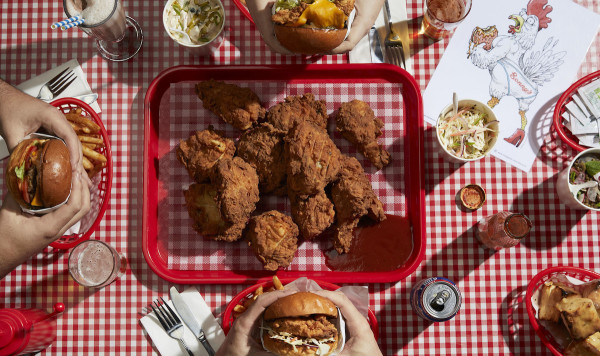 As well as being known for hosting some of the best gigs in Carlton, the John Curtin Hotel is also home to the delicious Sonny's Fried Chicken. As the name suggests, Sonny's specialises in chicken and burgers, and while the burgers are top notch, it's hard to go past the crispy, 24-hour brined, pressure fried chicken.
You can have white meat (breast), dark meat (drum & thigh) or an entire chicken, with a range of dipping sauces available. Sonny's also offer some awesome sides, including corn on the cob, smooth potatoes 'n' gravy and deep fried pickles. If you're a fan of wings, get down to Sonny's every Wednesday after 5 pm where you can grab a 1kg tray of wings for just $20, with jugs of lager going out the door for $12.
Pelicana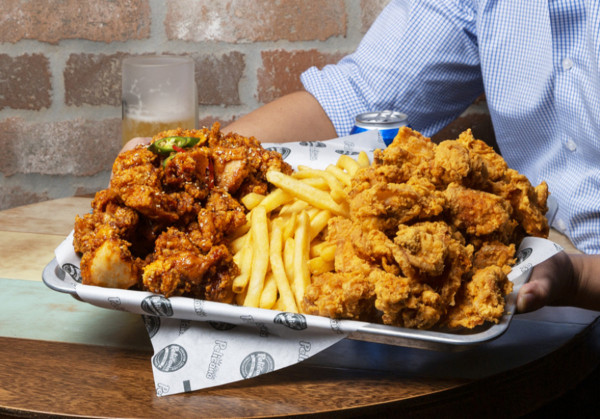 Although they only opened a few months back, Korean fried chicken chain Pelicana has fast become a favourite amongst Melbournians. You can choose from a half or whole chicken, bone-in or boneless, and select from 11 delicious flavours, including hot and spicy, honey butter, garlic, white cheese and Pelicana's own special sauce.
Pelicana offers a range of tasty sides on an extensive menu that includes wraps, burgers and loaded fries. For those who enjoy an eating competition, try Pelicana's Chicken Eating Challenge. All you have to do is devour 2.2 kilograms of fried chicken, a serve of chips and a drink in less than 15 minutes. Easy right?
Shop G5, 163 Franklin Street, Melbourne CBD
F.A.T. (Fried And Tasty)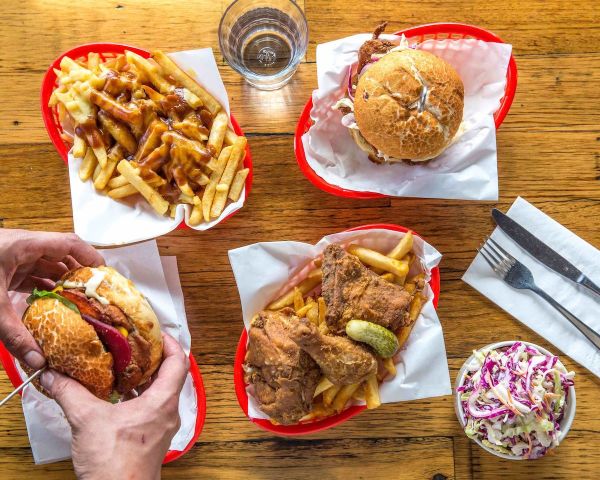 Dedicated to supplying customers with the best Southern flavoured chicken in Melbourne, F.A.T. uses a secret recipe for their mouth-watering chicken passed down through the generations. Located in Brunswick East and Fitzroy, there's a wide range of options, from hot wings and chicken tenders through to burgers and waffles. They also boast F.A.T. Packs, a modern take on the classic chicken pack ideal for eating on the run. It's not just the chicken that hits the spot, with F.A.T. milkshakes up there with some of the best in Melbourne.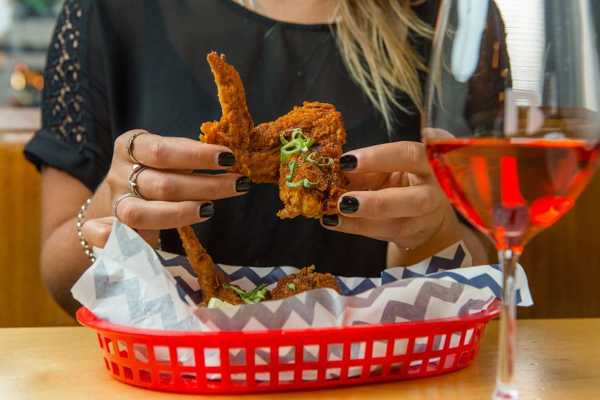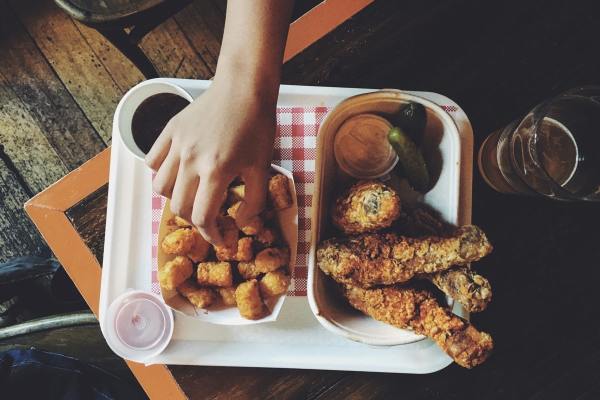 Kong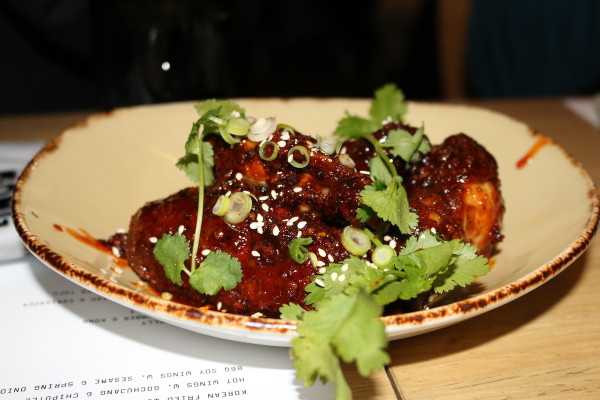 Kong is a Japanese/Korean BBQ joint with an extensive menu that includes traditional Japanese buns, Korean style burgers, dumplings and rice dishes. While all these options are great, it's the wings that will have you coming back. Kong tries to keep things simple by offering only three options (BBQ soy wings, hot wings and Korean fried wings). If you've tried any of them, you'll know the really hard choice is choosing which flavour to go with. That said, my vote goes towards the Korean fried wings. You'll struggle to find any better.
4Fingers Crispy Chicken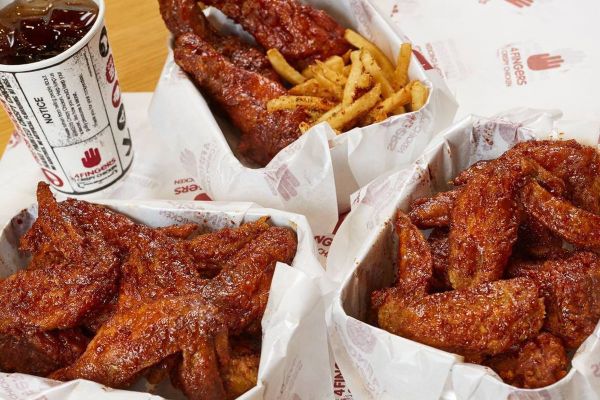 Although another chain restaurant, 4Fingers Crispy Chicken is still miles ahead of KFC. Originating in Singapore after the owners discovered the best Asian crispy chicken they had ever tasted in New York City, 4Fingers has spread throughout Malaysia, Indonesia and now Australia, with their Melbourne location a must visit.
Wings, drumettes and drumsticks are the order of the day and are served with soy garlic, spicy sauce or a mix of the two. Chicken burgers, chicken salads and chicken rice boxes are also up for grabs, while the chicken chop, a juicy chicken thigh hand brushed with soy garlic or spicy sauce is a must try for anyone with an appetite.
189-191 Bourke St, Melbourne CBD
RELATED: Melbourne's top dumpling spots