Spice up your board game nights with this Breaking Bad Monopoly set. A perfect opportunity for taking the classic burning-of-familial-bridges to the next level.
Officially published under the Hasbro licensee USAopoly, this offshoot comes with all the Breaking Bad staples you'd expect. The houses have been renamed "Tented Houses", the hotels have been renamed "SuperLabs", while the Community Chest Cards and Chances Cards have been renamed "Heisenberg Cards" and "Walter White Cards", respectively.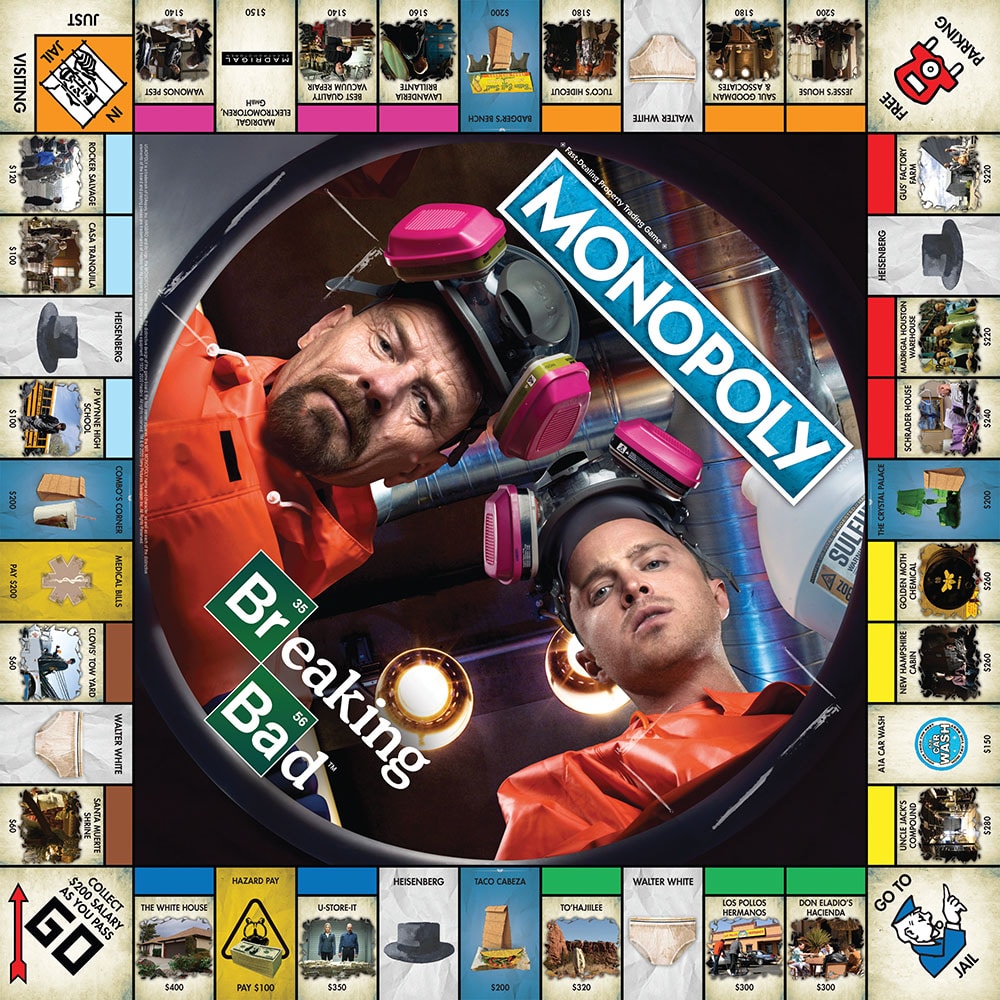 We're not sure about that last part, either. Either a Hasbro intern was in charge of renaming the cards, and spent no more than an afternoon YouTubing highlight clips for reference, or the whole gimmick is being forced down our throats just a tad. In any case, there was an attempt. And that's all you can ask for sometimes.
---
---
The Breaking Bad Monopoly set includes:
1 x Game Board
6 x Character Tokens – Heisenberg Hat, Tio's Bell, Money Barrel, Gas Mask, Pink Teddy Bear, RV
32 x "Tented Houses" (Houses)
12 x "SuperLabs" (Hotels)
16 x "Heisenberg Cards" (Community Chest)
16 x "Walter White Cards" (Chance)
Custom-themed Money
2 x Dice
1 x Rulebook
** Vats of acid for dissolving bodies, blue meth, ricein, and remote controlled .50 cal machine gun not included
The Breaking Bad Monopoly set is now available to purchase for US$39.99 via theop.games.