UPDATE [09/06/2022]: Weeks after confirming the release date for the Call of Duty: Modern Warfare 2 remake – October 28th, 2022 – Activision Blizzard and Infinity Ward have today revealed the first of what will undoubtedly be several trailers in the lead-up. Offering a first, albeit brief look at the remake's gameplay, the developers have made good on the anticipation that has been bubbling since rumours of the reboot were first floated late last year.
And with the trailer comes the very welcome announcement that the Call of Duty: Modern Warfare 2 remake will be available on Steam. Yes, not a huge deal for casual gamers who may prefer console gaming, but a substantial bit of information considering the long-running franchise hasn't been available on the PC storefront since 2018's Call of Duty: Black Ops 4.
Although the trailer is light on plot details, specifically if there will be any changes to the way the original game plays out, we can at least confirm the return of Task Force 141. The international special ops unit will be heading out on a globe-trotting mission taking them across Asia, the Americas and Europe, setting up distinctive and memorable battle scenes from underwater combat and air assaults to stealth missions.
---
---
The Call of Duty: Modern Warfare 2 trailer also gives us a small look at the various game modes that will build out the game to become larger and more valuable than the original, which is still one of the most acclaimed first-person-shooters in gaming history. We'll get a Special Ops tactical co-op mode for modern gamers who are getting more used to tactical co-op shooters which should be the most significant new addition to the Modern Warfare 2 remake. Activision is promising this mode will act as a sort of palette for the developer to push out a "massive amount of free post-launch content" to keep things buzzing, featuring new maps, additional modes and special events.
Sit back and press play on the Modern Warfare 2 trailer above. We'll keep you posted on when Activision decide to release more details about the next Call of Duty game in due course.
---
Original Article – 'Call Of Duty: Modern Warfare 2' Remake Locks In 2022 Release Date
A month ago, Activision Blizzard and Infinity Ward finally confirmed its Call of Duty: Modern Warfare 2 remake was on the way via Twitter along with a brand new logo. Today, we've learned the official release date: October 28th, 2022.
"The new era of Call of Duty is coming #ModernWarfare 2," read the initial announcement, attached to a brief video that shows a glimpse of the Task Force 141 insignia with indistinct chatter in the background before unveiling said logo.
For the uninitiated, Task Force 141 is the international spec ops unit you followed in the original Modern Warfare 2 released back in 2009.
RELATED: Good News, A Supersized 'Max Payne' Remake Is On The Way
The direct sequel to 2019's Call of Duty: Modern Warfare reboot – the most successful franchise title to date, according to Activision Blizzard – has been anticipated for some time now. In late 2021, multiple publications reported it was in active stages of development thanks to a leak from credited insider Tom Henderson, whose assertions were corroborated by VGC sources.
"It looks like Call of Duty: 2022 is codenamed Project Cortez," tweeted Tom Henderson.
"It's expected to be a sequel to Call of Duty: Modern Warfare 2019."
Project Cortez is believed to be a direct reference to Colonel Felix Cortez, a villain character from the 1994 movie Clear & Present Danger starring Harrison Ford as Jack Ryan. The reason? The Call of Duty: Modern Warfare 2 remake may very well feature a campaign similar to the Tom Clancy-inspired film, involving US Special Forces tasked with fighting a covert war against Columbian drug cartels.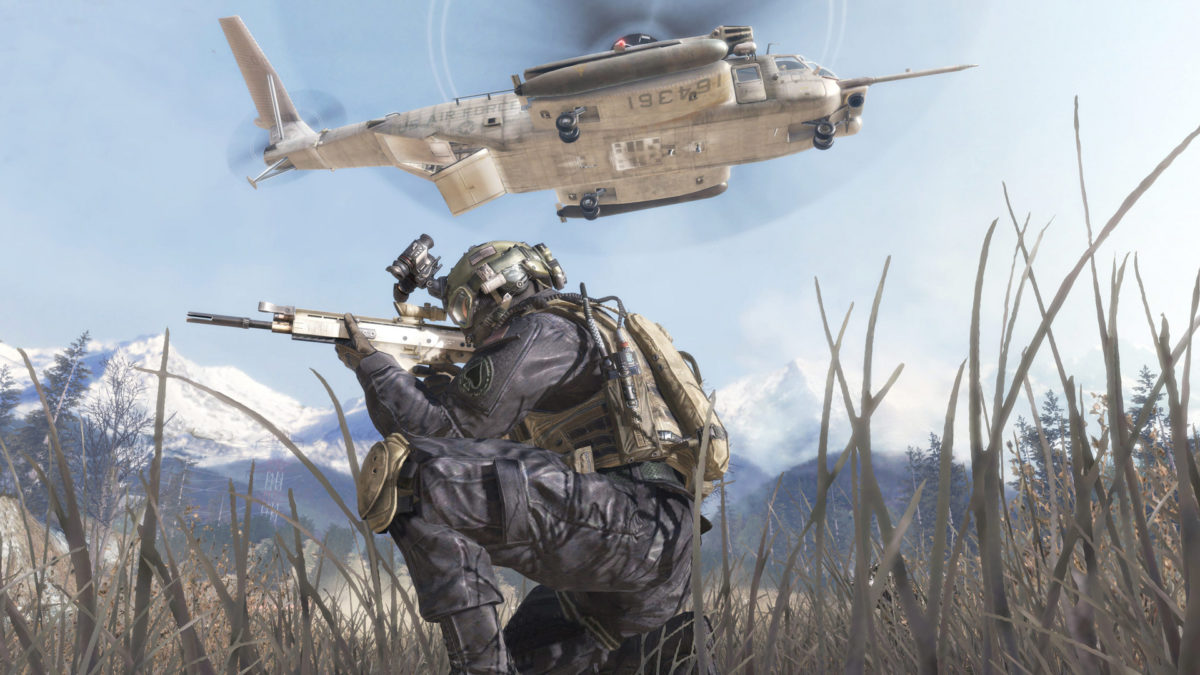 Given how we know Task Force 141 is making a return, this is quite the tantalising prospect. After all, there's only so many times you can shoot Nazis, Russians, terrorists, and zombies before change isn't just welcomed – it's a necessity. Though truth be told, we wouldn't exactly complain about experiencing a version of the original Modern Warfare 2's infamous 'No Russian' airport massacre mission. Or is that in poor taste now?
According to IGN, while 11 different studios are working on the game "in some capacity," Infinity Ward will – of course – be taking the lead.
Once again in case you've somehow already forgotten the release date, you can expect the Call of Duty: Modern Warfare 2 remake to hit shelves on October 28ths of 2022, parallel to the Call of Duty: Warzone remake (which is apparently being built "from the ground up") – keep an eye out here for all the details.
---
---