Your search for the ultimate gaming rig is over with the Cluvens Scorpion Gaming Chair + Workstation. Providing multiple seating positions as well as a whole lot of gaming and productivity-related utility, we're almost completely certain you won't find another offering in the market that comes close to this set-up.
Measuring at 65 inches (L) x 47 inches (W) x 82 inches (H) when fully upright, the Cluvens Scorpion weighs in at a considerable 265 pounds (120 kg). And true to its name, its structure largely resembles that of the eponymous arachnid. But unlike what I can only imagine sitting/lying down on a real-life scorpion is like, it's all about the comfort.
This ultimate gaming rig features six distinct "zero-gravity" positions, capable of reclining up to 170 degrees along with options to adjust the mounted screen(s). Like we said before, the design objective is comfort; to ensure whoever pilots this bedroom cockpit essentially faces minimal stress in their spine – decidedly a must-have for both gaming and work marathons these days. Apart from the ergonomic side of things, Cluvens' Scorpion includes a heating and massage function.
---
---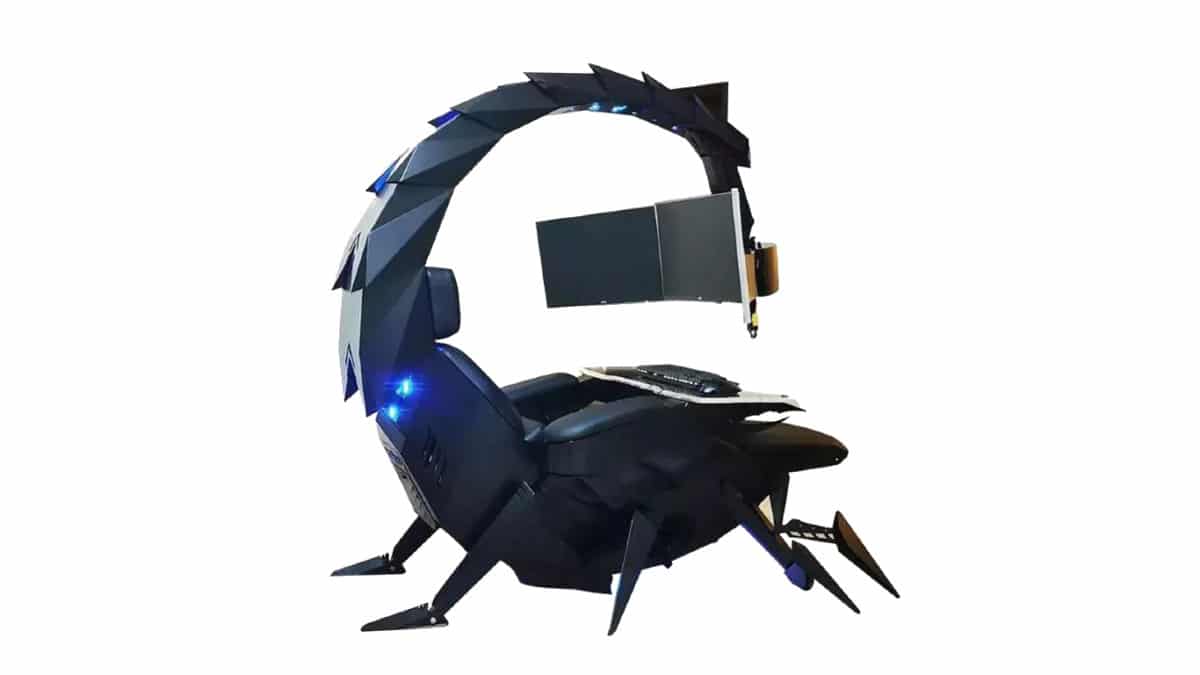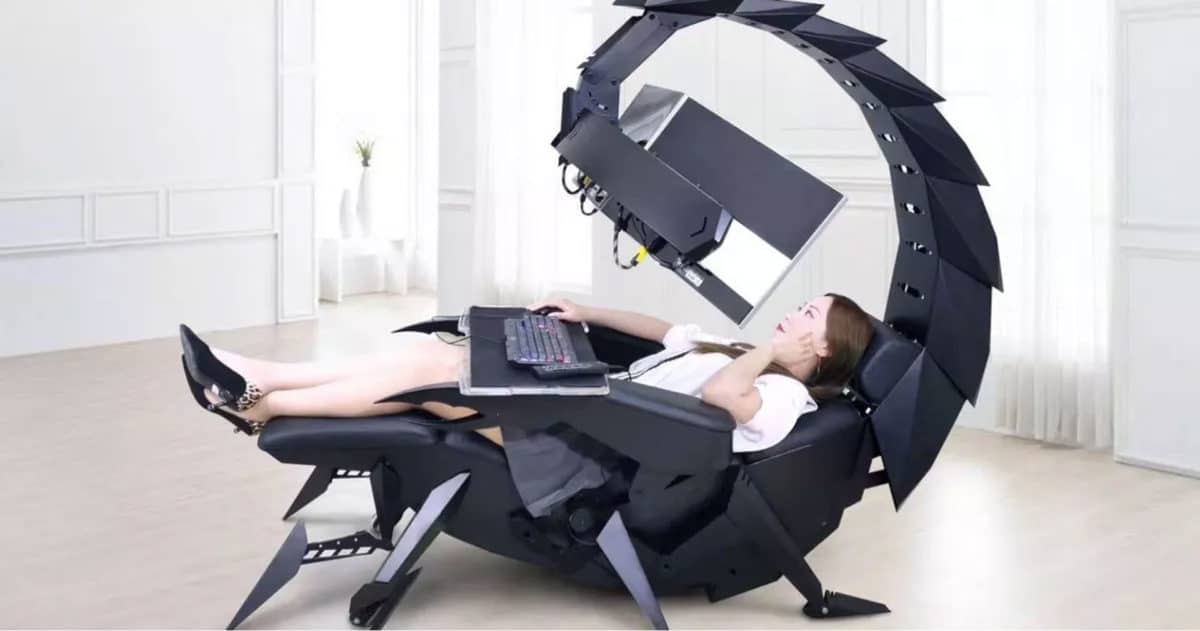 As for the matter of screens, the Cluvens Scorpion Gaming Chair + Workstation can accommodate for ultra-wide monitors measuring at 49 inches or three curved 27-inch monitors (which you'll have to supply on your own end). It does, however, already come outfitted with HDMI/DP cables.
The current retail base price is US$2,199 (shipping and taxes not covered). Add it to your Christmas wishlist and find out more in the link below.