UPDATE (22/09/20, 10:31 AM [AEST]): Pre-order the Xbox Series X fast… because it's selling out in record time. EB Games will now dip into their post-launch stock reserves at 12 PM AEST; Amazon Australia has also yet to go live, so you can head on over to the link here and keep refreshing until it does.

The long-awaited day is here. As of this very minute, you can now pre-order the Xbox Series X in Australia (and the Xbox Series S, but let's be honest – go hard or go home). But before we go through your domestic options – which includes a breakdown of what the most affordable option will be – we need to cover some preliminary bases. Including what your money will actually buy you.
Xbox Series X specs
CPU: 8x Cores @ 3.8 GHz (3.66 GHz w/ SMT) Custom Zen 2 CPU
GPU: 12 TFLOPS, 52 CUs @ 1.825 GHz Custom RDNA 2 GPU
Die Size: 360.45mm2
Process: TSMC 7nm Enhanced
Memory: 16 GB GDDR6 w/ 320mb bus
Memory Bandwidth: 10GB @ 560 GB/s, 6GB @ 336 GB/s
Internal Storage: 1 TB Custom NVME SSD
Expandable Storage: 1 TB Expansion Card
External Storage: USB 3.2 HDD Support
I/O Throughput: 2.4 GB/s (Raw), 4.8 GB/s (Compressed, with custom hardware decompression block)
Optical Drive: 4K UHD Blu-Ray Drive
Performance Target: 4K @ 60 FPS, Up to 120 FPS
Microsoft has just acquired Bethesda
While their plans to bring TikTok into the fold has not gone as they'd hoped, Microsoft has managed to successfully acquire video game giant Bethesda Softworks for US$7.5 billion. Bethesda – for the uninitiated – has been responsible for such hit franchises as Fallout, The Elder Scrolls, Doom, Wolfenstein, and more. Effectively, this could mean that future instalment of the aforementioned franchises and many more may become exclusive Xbox releases. Sorry camp PlayStation 5. Chess not checkers, as they say.
---
---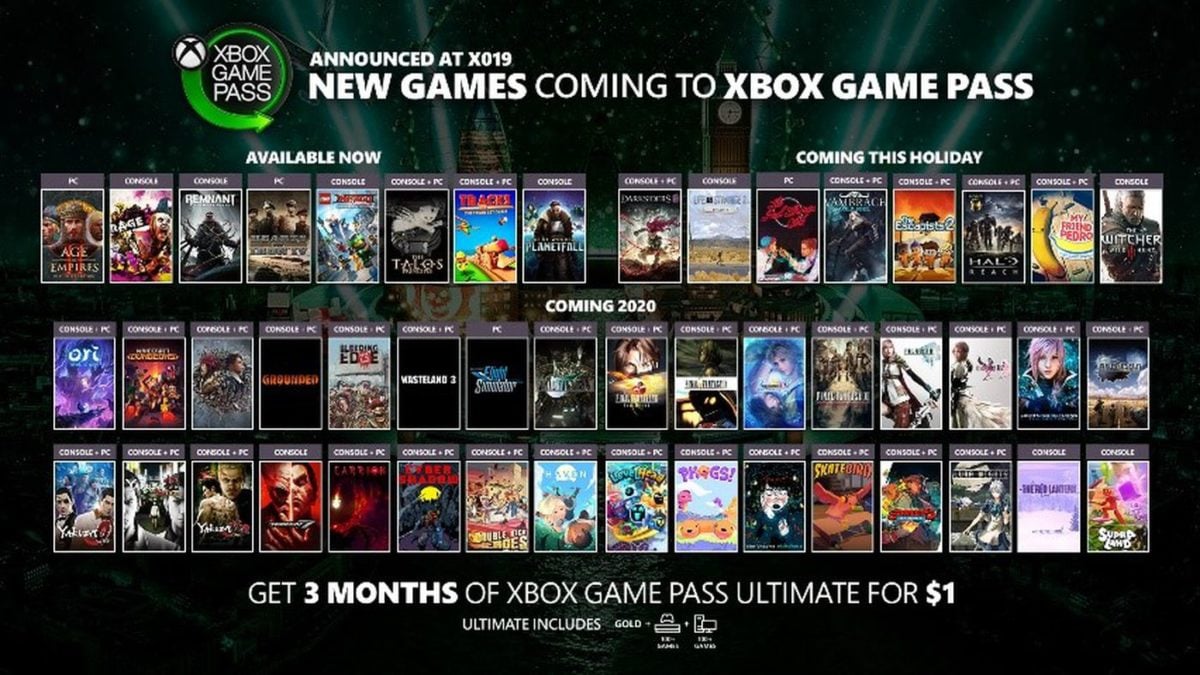 What is Xbox Game Pass?
Xbox Game Pass is basically a subscription-based service which provides users access with an entire library of high-quality console and PC titles. Similar to Netflix, new titles will constantly be added. The subscription levels are as follows:
Console – $10.95/month
PC – $10.95/month
Ultimate – $15.95/month (similar to the previous levels with exclusive in-game content, partner offers, and Xbox Live Gold valued at $10.95/month)
How to pre-order the Xbox Series X
You have a few options on this front. On the official Xbox / Microsoft website, you can either:
The Telstra Xbox Series X is the best deal you'll come across. Consider this – the total cost is $1,104. Take away $749 for the console itself, you're left with two years' worth of Xbox Game Pass Ultimate for $355. Xbox Game Pass Ultimate retails for $15.95/month, meaning ordinarily, two years' worth would set you back $382.80. All in all, you're saving $27.80. Not a life-changing amount, sure. But if it's there for the taking, why not?
Other available retailers offering pre-orders for Xbox Series X are: