Sound the alarms, man the X-wing cockpits, and get those ion cannons operational… this is not a drill. Months after Bloomberg journalist Jason Schreier revealed it was in "active development" during an hour-long interview with MinnMax founder Ben Hanson, the long-rumoured Star Wars: Knights Of The Old Republic remake has been confirmed at the Sony PlayStation 2021 showcase.
As Schreier previously teased, Aspyr Media – the studio responsible for porting the classic 2003 RPG to iOS – will be a driving force behind "rebuilding the game from the ground up," in collaboration with Sony Interactive Entertainment and Lucasfilm Games. Interestingly enough, there was no mention of BioWare, who was behind the original; but reports indicate Aspyr has recruited members of the OG development team to work on this one.
"I really, really think that RPGs have never been the same since," says Orion Kellogg, Executive Producer at Lucasfilm Games.

"It's a big honour to have the opportunity to work on it."

"Speaking for the development team, most of us are triple-A RPG developers," says Ryan Treadwell, Lead Producer at Aspyr.

"This has been something that is a dream for all of us."
---
---
RELATED: Star Wars 'Knights Of The Old Republic' Film Confirmed
Rumours about such a remake have been in circulation for some time now, resurfacing earlier this year in January and again in April, with numerous fan petitions for a next-gen compatible iteration in celebration of its 20th anniversary. Currently, it appears as though the forthcoming Star Wars: Knights of the Old Republic remake will be released exclusively to PlayStation 5 as well as PC (sorry Xbox fanboys).
The original video game takes place 4,000 thousand years prior to the Star Wars films when Darth Malak – apprentice of Darth Revan – has unleashed a Sith armada against the Republic. Scattered and vulnerable by Malak's aggression, many Jedi die in battle while others swear loyalty and allegiance to Malak. Players can decide whether to align with the light or dark side of the Force.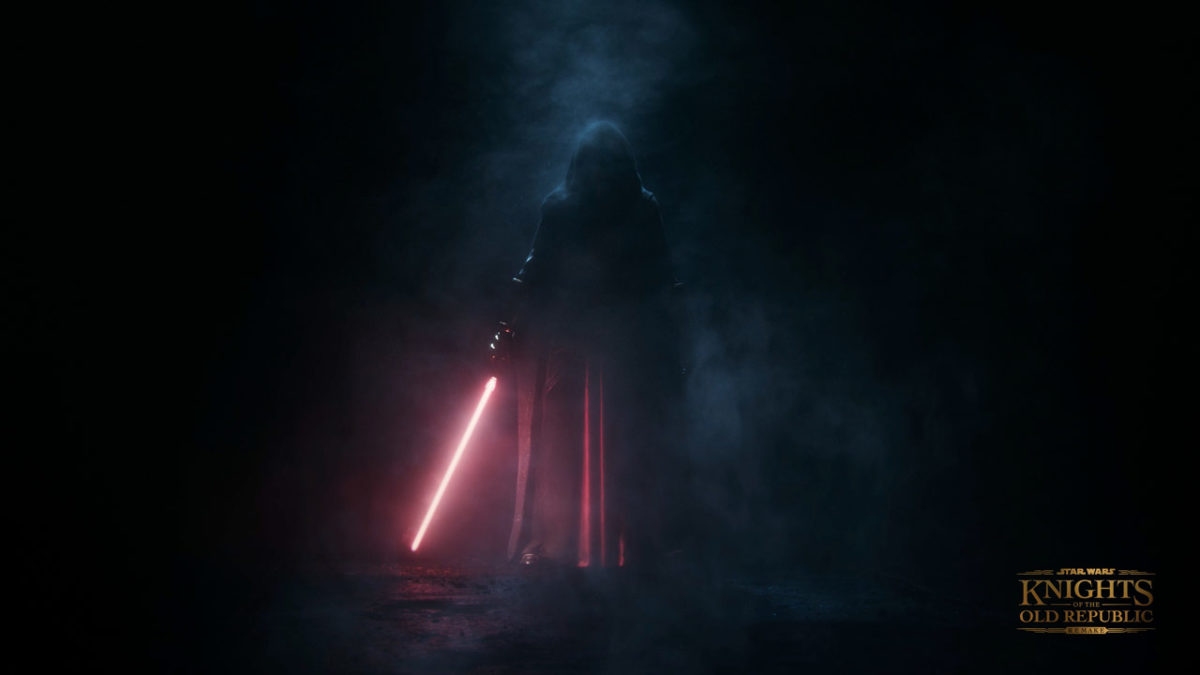 The property would go on to spawn a sequel, a considerable amount of expansion content, as well as what are probably the most entertaining cinematics in gaming history. Incidentally, Knights of the Old Republic film is reportedly in the works.
"It's telling a story that should feel very familiar and authentic to Star Wars fans," adds Kellogg.
"It tells stories about light and dark, about heroes, and the journeys that common people can go on to become heroes and figure out who they are."
---
---
"Revan's is a heroic tale of succumbing to the dark side," notes Treadwell.
"It is a deep and impactful story that has a ton of depth and interest."
Further details such as a hard release date for the Star Wars: Knights Of The Old Republic remake have yet to be announced – watch the trailer above.