Tenet starring John David Washington, Robert Pattinson, and Elizabeth Debicki might not have made the commercial or critical splash he was hoping for, but the king of high-concept Hollywood clearly isn't letting that keep him down. Deadline reports Christopher Nolan is gearing up for his next movie which, similar to Dunkirk released in 2017, follows another pivotal moment in World War II: the story of American theoretical physicist, J. Robert Oppenheimer, and his role in developing the atom bomb.
The early nuclear weapon was famously used against Japan in the cities of Hiroshima and Nagasaki, informing the course of geopolitics, modern warfare, and cinema tropes ever since. Robert Oppenheimer was the principal leader of the Manhattan Project, earning himself the nickname, Father of the Atom Bomb.

Very little is actually known about Nolan's untitled project right now, although industry whispers have indicated longtime collaborator Cillian Murphy – who has appeared as Dr Jonathan Crane / Scarecrow in The Dark Knight trilogy, Robert Fischer in Inception, Shivering Soldier in Dunkirk – could potentially be attached.
"Every time I see [Christopher Nolan] or every time we talk about doing something, we have a laugh about whether or not I'm going to be wearing a bag over my head at some point in the story," jokes Cillian Murphy.

"So it is a gag that has developed. I don't know why he insists on doing that [Laughs]."
---
---
RELATED: Cillian Murphy Almost Became The Nolan Trilogy Batman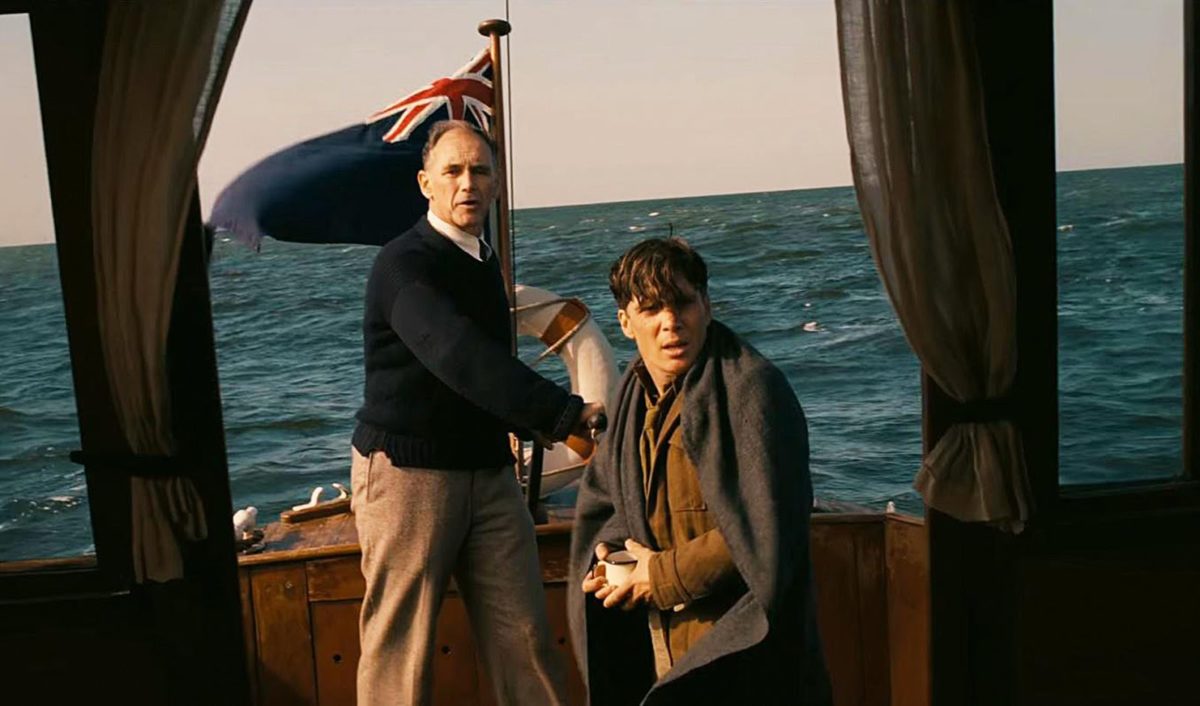 Another possibility is we could be in for the cancelled Howard Hughes biographical picture Christopher Nolan had his heart set on before Martin Scorsese's The Aviator starring Leonardo DiCaprio. Often referred to as "the best movie Nolan never made", initially, it was set to star Jim Carrey as the iconic industrialist/business magnate/pilot/engineer/etc, exploring the lead up to his final years. Either way, he'll be stepping away from the convoluted sci-fi hooks, and we'll be in for a treat.
The biggest bombshell about the next Christopher Nolan movie, however, doesn't involve the WWII subject matter – but which studio the director will eventually choose to partner with. For context, up until 2020, the decision had always been pretty much set in stone. Nolan had maintained a very healthy (and bloody profitable) relationship with Warner Bros, having produced + presented every one of his films under the WB banner since Insomnia back in 2002. Like all good marriages, it was tested in the face of COVID-19.
After delaying the theatrical release of Tenet three times last year before haphazardly dropping it into cinemas in a less-than-ideal time. As we've already mentioned, the box office take was noticeably slimmer than on previous occasions, generating a relatively paltry US$360 million against a US$200 million budget. It was to the point where no one could deny the suits had verifiably botched this entire ordeal on a gamble.
To salt the open wound, Warner Bros drew Nolan's outrage with the announcement of its day-and-date simultaneous release plan for tentpole films via its streaming platform, HBO Max.
"There's such controversy around it because they didn't tell anyone," Christopher Nolan told ET Online.
"In 2021, they've got some of the top filmmakers in the world, they've got some of the biggest stars in the world who worked for years in some cases on these projects very close to their hearts that are meant to be big-screen experiences."
---
---
"They're meant to be out there for the widest possible audiences… And now they're being used as a loss-leader for the streaming service – for the fledgling streaming service – without any consultation. So, there's a lot of controversy."
Nolan later doubled down on his stance with a statement that cut straight to the bone, denouncing the Warner Bros pandemic strategy once and for all.
"Some of our industry's biggest filmmakers and most important movie stars went to bed the night before thinking they were working for the greatest movie studio and woke up to find out they were working for the worst streaming service."
"Warner Bros had an incredible machine for getting a filmmaker's work out everywhere, both in theatres and in the home, and they are dismantling it as we speak. They don't even understand what they're losing. Their decision makes no economic sense, and even the most casual Wall Street investor can see the difference between disruption and dysfunction."
Warner Bros has since rectified what many deem to be a mistake by confirming new movies will only be released theatrically from 2022.
RELATED: Even Christopher Nolan Loves 'Fast & Furious – Tokyo Drift'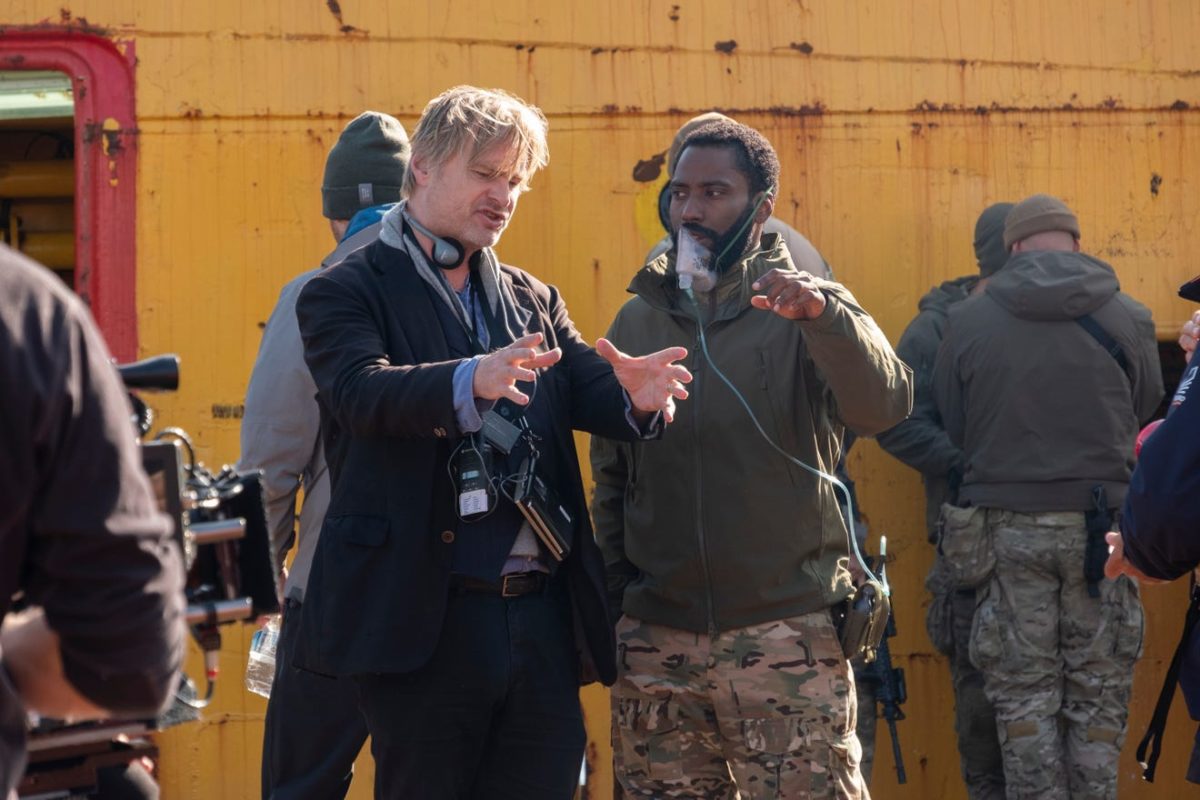 Now, reports suggest several major studios are reading the screenplay and liaising with both Christopher Nolan himself, as well as his representatives. Despite his very public views on streaming services – not to mention the fact Nolan stated he would never work with Netflix a few years prior – Head of Original Films Scott Stuber has expressed a desire to court the auteur.
"If and when he comes up with his new movie, it's about can we be a home for it and what would we need to do to make that happen," Scott Stuber told Variety.
---
---
"He's an incredible filmmaker. I'm going to do everything I can. In this business, I've learned you need to have zero ego. I get punched and knocked down and get back up."
Whatever the case, Warner Bros no longer has first dibs.
We'll keep you updated about the next Christopher Nolan movie – WWII or otherwise – as the developments come.