Before the ink has dried on Amazon's blockbuster acquisition of Metro-Goldwyn-Mayer (MGM) valued at US$8.45 billion (AU$10.9 billion), Skyfall and Spectre screenwriter John Logan has penned an essay in The New York Times, expressing some concerns regarding the James Bond franchise's future.
"So, Amazon now owns 50% of 007," writes the Academy-nominated scribe, who also happens to be responsible for Ridley Scott's Gladiator, The Last Samurai starring Tom Cruise, as well as Martin Scorsese's The Aviator and Hugo.
"When I heard this news, a chill went through me. Having worked as a writer on Skyfall and Spectre, I know that Bond isn't just another franchise, not a Marvel or a DC – it is a family business that has been carefully nurtured and shepherded through the changing times by the Broccoli/Wilson family."
---
---
John Logan went on to explain how Bond has managed to survive for more than half a century, revealing that the creative process more closely resembled "hearty discussions around the dinner table" where all the "unruly children" were given a voice.
RELATED: The Hilarious Reason Why 'No Time To Die' Needs Reshoots
"We discussed and debated and came to a resolution, as families must, with no outside voices in the room. When you work on Bond movies, you're not just an employee. You're part of that family… the family has done an extraordinary job of protecting the character through the thickets of moviemaking and changing public tastes. Corporate partners come and go, but James Bond endures. He endures precisely because he is being protected by people who love him."
"What happens if a bruising corporation like Amazon begins to demand a voice in the process? What happens to the comradeship and quality control if there's an Amazonian overlord with analytics parsing every decision? What happens when focus groups report they don't like Bond drinking martinis? Or killing quite so many people? And that English accent's a bit alienating, so could we have more Americans in the story for marketability?"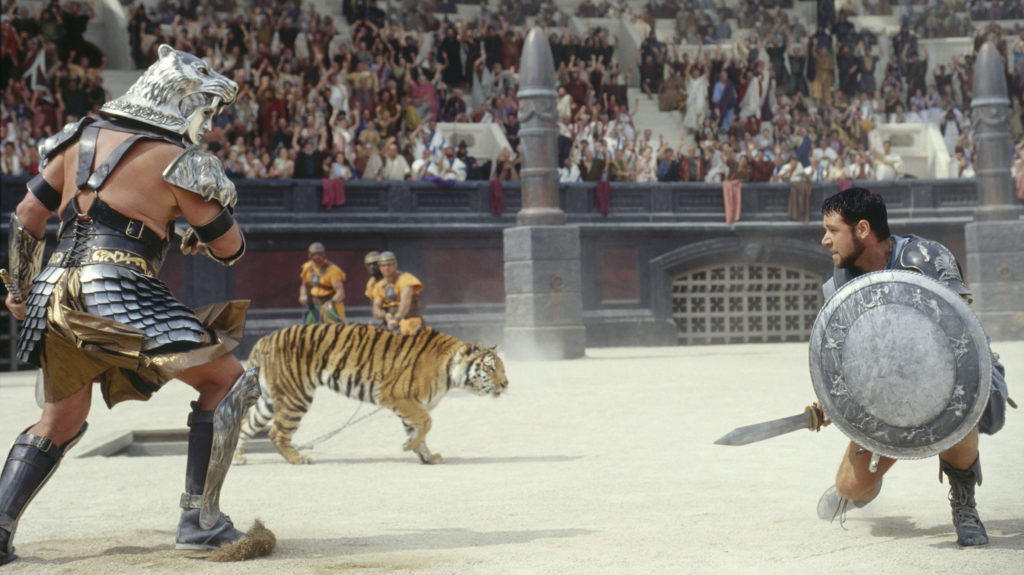 The answer? Everything gets "watered down" to the most easily consumable version of itself, becoming an "inoffensive shadow" of a thing in place of the thing itself. Later on, Logan recalled how it took an A-list heavyweight like Ridley Scott just to preserve the integrity of Gladiator as a film. Many protested the death of Russell Crowe's Maximus just to the leave the door open for a sequel, many protested the R-rating in favour of mass appeal. Thankfully, the commercial concerns and "noisy corporate" objections were kept at bay to bring us the film we enjoy to this very day. A similar experience was faced by the legendary Martin Scorsese during the making of The Aviator starring Leonardo DiCaprio as the Howard Hughes.
Where the likes of Barbara Broccoli and Michael Wilson are custodians of the mythology with personal investments, John Logan points out that Amazon – while not a bad-faith company – is a global technology company with a market cap exceeding $2 trillion producing on mass scale and "obsessed with the customer experience." Not a champion or guardian of artistic creativity, nor original entertainment.
RELATED: 'No Time To Die' Needed 31,797 Litres Of Coca-Cola For A Stunt
---
---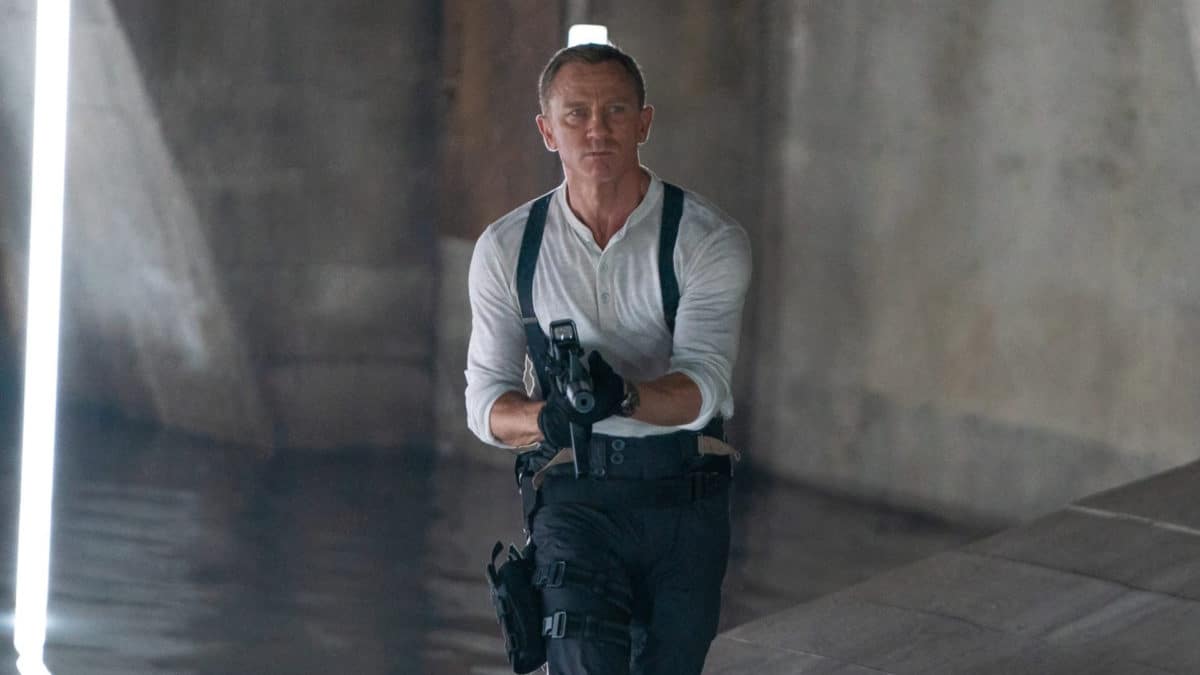 "Amazon Prime Video is not chiefly about artists. It's about attracting and retaining customers. And when bigger companies start having a say in iconic characters or franchises, the companies tend to want more, not better, and the quality differential can vary wildly, project to project."
"Bond's not "content," and he's not a mere commodity. He has been a part of our lives for decades now. From Sean Connery to George Lazenby to Roger Moore to Timothy Dalton to Pierce Brosnan to Daniel Craig… we all grew up with our version of 007, so we care deeply about him."
"Please let 007 drink his martinis in peace. Don't shake him, don't stir him."
At the time of this writing, Amazon has confirmed it will honour the theatrical release of No Time To Die directed by Cary Joji Fukunaga set prior to the recent acquisition – currently scheduled for October 28th of 2021 here in Australia.
Read the original essay here.