They may have been a package deal during the early days within the industry, but as the years have gone by, Matt Damon and Ben Affleck have successfully struck out on their own, establishing two very distinct careers independent of one another. Now, for the first time since Good Will Hunting, the childhood friends have penned a screenplay in collaboration for the upcoming Ridley Scott directed period drama, The Last Duel; as well as appearing on screen together for the first time since Kevin Smith's Jersey Girl – joined by Adam Driver, Jodie Comer, Nathaniel Parker, and more.
Based on actual historical events, this intriguing tale of vengeance is set against the harsh backdrop of 14th century France during the Hundred Years War. Exploring the "ubiquitous power of men," the "frailty of justice," not to mention the "strength and courage of one woman" who was willing to stand alone in the service of truth, the film apparently unravels long-held assumptions regarding France's very last legally sanctioned duel between friends turned bitter rivals: Jean de Carrouges (portrayed by Matt Damon) and Jacques Le Gris (portrayed by Adam Driver).
Carrouges was a respected knight known for his bravery and skill on the battlefield. Le Gris, on the other hand, was a Norman squire, whose intelligence and eloquence make him one of the most respected nobles in court. But when Carrouges' wife Marguerite (portrayed by Jodie Comer) is viciously sexually assaulted by Le Gris, an accusation he actively denies, she refuses to remain silent. And the subsequent trial by combat, a gruelling affair which can only end in death, places the fate of Jean de Carrouges, Jacques Le Gris, and Marguerite in God's hands.
---
---
RELATED: 'Kingsman' Director Matthew Vaughn's Next Spy Film Has A Stacked Cast
The story has been adapted from Eric Jager's The Last Duel: A True Story Of Trial By Combat In Medieval France, by Damon, Affleck, and Academy Award-nominated scribe, Nicole Holofcener (Walking & Talking, Friends With Money, Enough Said, Can You Ever Forgive Me?); as previously mentioned, the unrivalled Ridley once again finds himself at the helm (no introduction required).
"I love working with Matt, so it was an added bonus to be able to work with him and Ben as both actors and as screenwriters, along with Nicole Holofcener – and I knew it would be a great result," says Ridley Scott.
"I had admired the show Killing Eve and had been looking for the opportunity to present Jodie Comer with a challenging role. Her performance as Marguerite will make her one of the great actresses of her generation."
"It's really this movie about perspective, so Ben and I wrote the male perspectives and Nicole wrote the female perspective," Damon previously explained on The Bill Simmons podcast.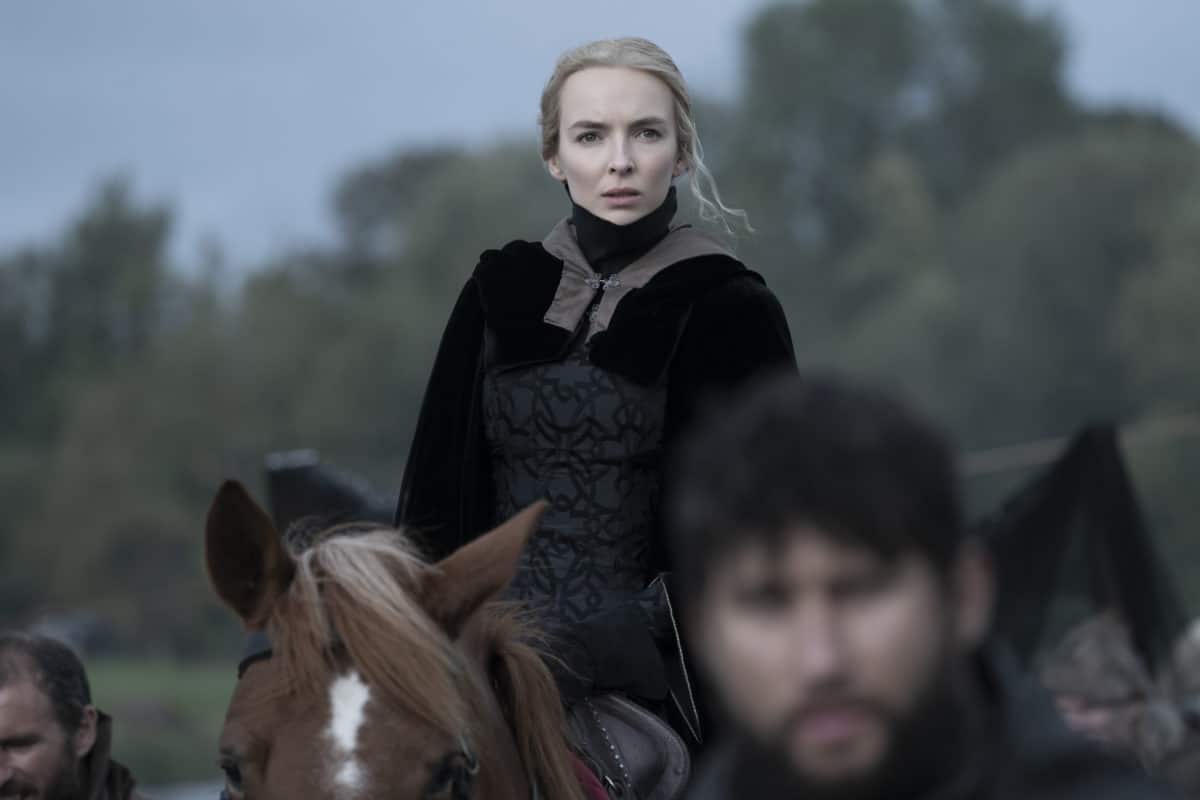 RELATED: Matt Damon Reveals He Turned Down 10% Of The Profits From 'Avatar'
"Good Will Hunting took us such a long time, and we always told ourselves and each other we just don't have time to write. We're never really in the same place for very long. And then this one we wrote so fast… and I think it's because in the intervening 25 years, we did nothing but make movies, so we know so much more about it now."
---
---
"Our process was so much more streamlined that, without even trying to, we didn't set a deadline for ourselves. I'd just show up at his house or he'd show up at my house and we'd write for three hours. We'd take the kids to school and then we'd just grab a coffee and sit down and start working, and suddenly it's like, 'Wait we have 20 pages? I think they're good? I read them again last night.'"
"And before we knew it we had two-thirds of our movie and Nicole was every bit as fast. I mean, she's a professional writer so she's great, and she's faster than we are. Suddenly it's like 'Wait we have 150 pages guys, we gotta pare this down.'"
The Last Duel written by + starring Matt Damon and Ben Affleck will hit Aussie cinemas on October 14th of 2021 – watch the trailer above.