We have the History Channel and Netflix to thank for our renewed fascination with Vikings. Thankfully, unlike other cultural trends flogged to the point of saturation + bastardisation, the subsequent media being offered for mass consumption hasn't really dipped in quality (note: "subsequent"… Vikings jumped the shark post-Travis Fimmel's Ragnar Lothbrok). On the contrary. Ubisoft managed to deliver a pretty solid instalment of Assassin's Creed. And now, Robert Eggers' upcoming historical thriller – The Northman – is once again raising the bar.
Coming off a phenomenal feature-length directorial debut in The Witch and an even better sophomore effort in The Lighthouse – the latter of which was my personal pick for best film of 2019 – Eggers has enlisted an all-star cast of Alexander Skarsgard, Nicole Kidman, Anya Taylor-Joy, Ethan Hawke, Willem Dafoe, Claes Bang, famed Icelandic artist Bjork as the prophetic Seeress, and even famed Icelandic strongman Hafþór Júlíus Björnsson as Thorfinnr for his most ambitious undertaking yet. Ambitious, in this case, refers to the scale. Anyone familiar with the man's prior work will be well aware of the fact Robert Eggers is a man of uncompromising vision who sees shit through to the very end.
RELATED: 'Vikings' Spin-Off Coming To Netflix In Early 2022
---
---
Alexander Skarsgard takes the lead as Amleth, son to the slain King Aurvandill (Ethan Hawke), and the figure of Scandanavian medieval legend who was the direct inspiration for William Shakespeare's Prince Hamlet. As previewed in the footage provided, a young Amleth flees his homeland after Claes Bang's murderous Fjölnir seizes the throne. Years later, however, Amleth returns to reclaim his birthright – and he doesn't intend to take any prisoners.
The Northman is an epic revenge thriller that explores how far a Viking prince will go to seek justice for his murdered father.

- Focus Features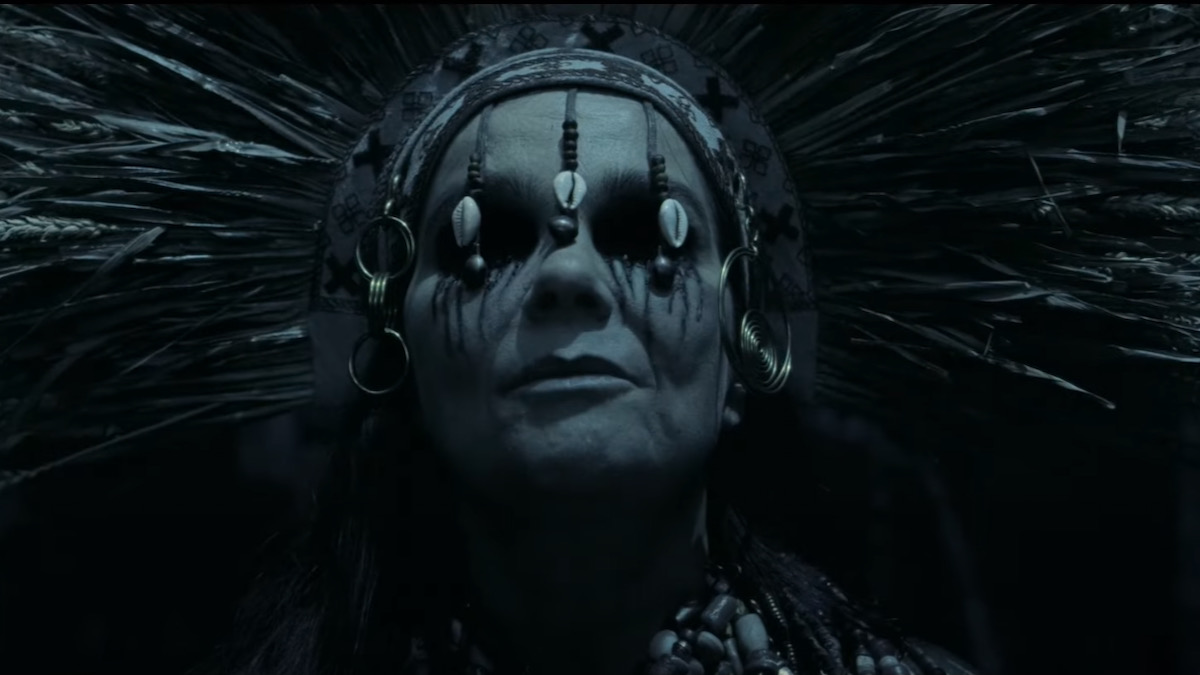 The screenplay has been accomplished by Robert Eggers himself in collaboration with multi-hyphenate talent and frequent creative partner to Bjork, Sigurjón Birgir Sigurðsson (also known as Sjón). The cinematography, on the other hand, has been achieved by Eggers' own frequent creative partner Jarin Blaschke, who previously offered his talents for The Witch and The Lighthouse. Amon Milchan, Lars Knudsen, and Mark Huffman served as producers.
The Northman starring Alexander Skarsgard and our very own Nicole Kidman is currently scheduled for release on April 22nd of 2022 – check out the trailer above.