Apple TV+ has blessed our mornings with the full-length Masters of the Air trailer. And it would appear that all those years of waiting, as well as that US$200 million to US$250 million production budget, won't be for naught.
Our expectations were sky-high. But the footage previewed today (and last month) indicates that producers Steven Spielberg, Tom Hanks, and Gary Goetzman plan to deliver on their long-awaited promise. From the aerial dogfight sequences to the calibre of acting talent, we're in for a cracker of a binge.
RELATED: The Series Being Called 'Game Of Thrones' In Feudal Japan Has An Epic Trailer
This "sequel"/companion series to HBO's Band of Brothers and The Pacific is, of course, based on Donald L. Miller's book Masters of the Air: America's Bomber Boys Who Fought the Air War Against Nazi Germany; and follows the exploits of the United States Army Air Forces' 100th Bombardment Group during World War II.
As per the official description:
"Masters of the Air follows the men of the 100th Bomb Group (the "Bloody Hundredth") as they conduct perilous bombing raids over Nazi Germany and grapple with the frigid conditions, lack of oxygen, and sheer terror of combat conducted at 25,000 feet in the air."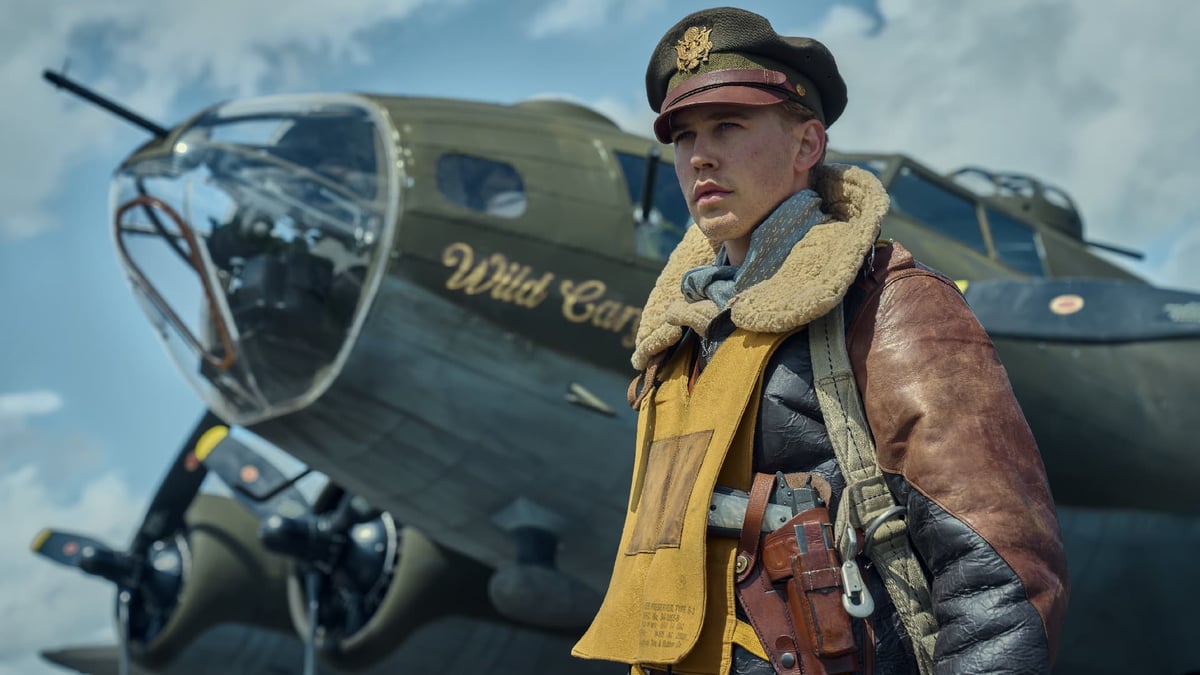 "Portraying the psychological and emotional price paid by these young men as they helped destroy the horror of Hitler's Third Reich, is at the heart of Masters of the Air. Some were shot down and captured; some were wounded or killed. And some were lucky enough to make it home. Regardless of individual fate, a toll was exacted on them all."
The hotly-anticipated miniseries has been principally directed by Cary Joji Fukunaga (No Time To Die), alongside Anna Boden and Ryan Fleck (Captain Marvel), Dee Rees (Mudbound), as well as HBO veteran Tim Van Patten (The Pacific, Boardwalk Empire, Rome, The Wire, The Sopranos).
The story has been adapted by Band of Brothers scribe John Orloff.
RELATED: We Finally Know When The Last Season Of 'Yellowstone' Is Premiering
In terms of cast members, Masters of the Air features the following familiar faces:
Austin Butler as Major Gale Cleven
Barry Keoghan as Lt. Curtis Biddick
Callum Turner as Major John Egan
Anthony Boyle as Major Harry Crosby
Nate Mann as Major Robert Rosenthal
Raff Law as Sgt. Ken Lemmons
James Murray as Major Chic Harding
Kai Alexander as Sgt. William Quinn
Freddy Carter as Lt. David Friedkin
Nikolai Kinski as Colonel Harold Huglin
and plenty (plenty) more
Apple TV+'s Masters of the Air release date is January 26th, 2024 — check out the full-length trailer above.