Ever since that infamous New Yorker profile, there's been pretty consistent chatter – both in praise and criticism – regarding how dedicated Jeremy Strong is to the art of method acting, which recently soared to all-new heights for HBO's Succession finale.
Aside from forcing himself to drink that revolting smoothie concoction his onscreen siblings Roman (Kieran Culkin) and Siobhan AKA Shiv (Sarah Snook) playfully dub a "meal fit for a king" in a heartwarming throwback to their fictitious childhood, as Kendall Roy, the man was actually just inches away from successfully drowning himself.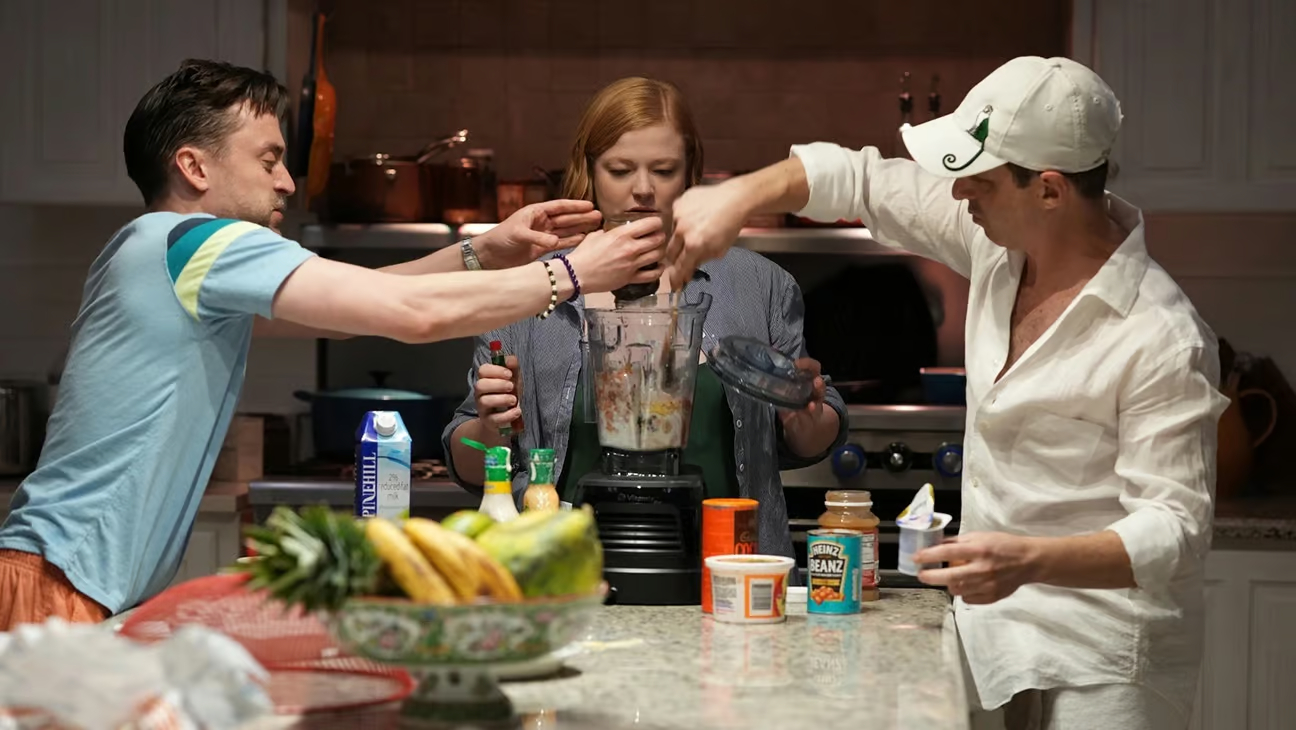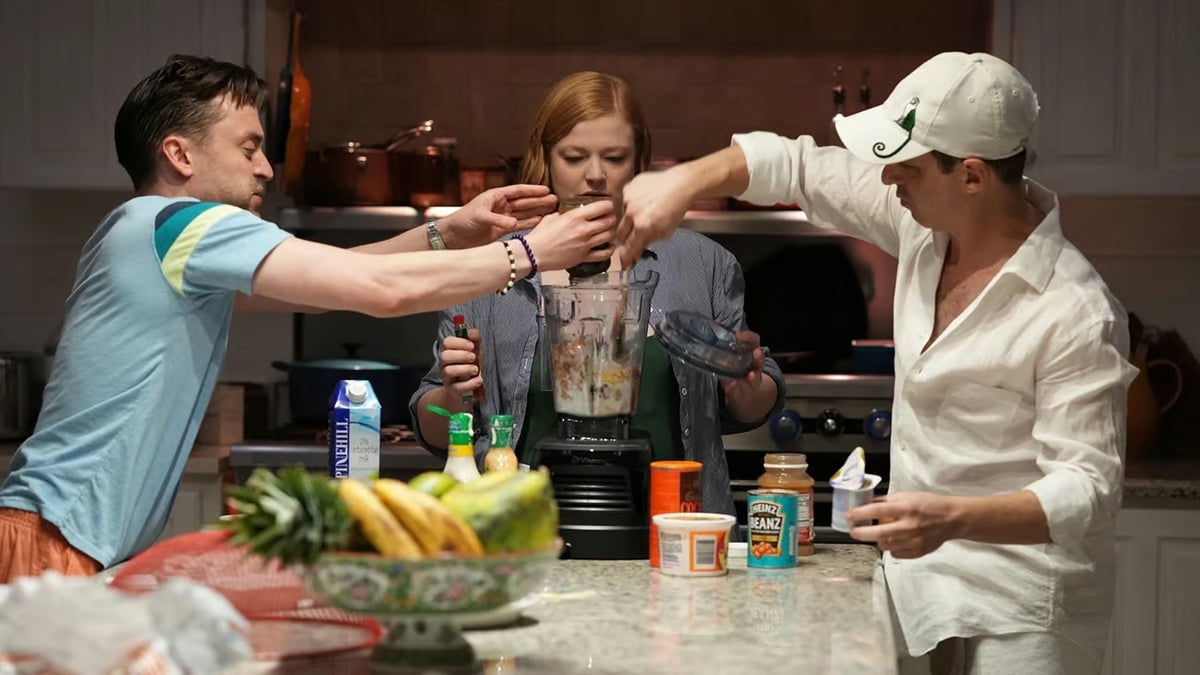 The bewildering revelation was publicised during his exclusive interview with Vanity Fair.
"I found myself thinking about the ninth circle of hell, which in Dante's Inferno is a frozen lake. The worst part of hell is ice cold, and so that scene became about that. It was so cold. It was almost burning," Jeremy Strong begins to explain of the pivotal scene wherein the "heir apparent" of the Waystar Royco empire has been checkmated/betrayed by his own family. 
RELATED: 3 Majors Clues Tom Was Going To "Win" The 'Succession' Finale
"As scripted, it was meant to end with an aerial shot where we see Kendall walking, and we see Colin following him. I begged [series creator Jesse Armstrong and director Mark Mylod], 'Can we go to the water? I want to keep walking.'"
"We ended up at the bitter end of Battery Park, facing the water. I'd never seen waves like that in the East River. It felt biblical. And there was this terrible clanging on some scaffolding nearby. We didn't know what we were looking for, but something profound happened. We only had about eight minutes to shoot that piece at the end because the sun was going down."
"The water was calling to me. It felt right to all of us." 
Strong continued: "Listen to the John Berryman poem that Jesse has named these finales after. John Berryman himself died by suicide, jumping into the frozen river. I tried to go into the water after we cut – I got up from that bench and went as fast as I could over the barrier and onto the pilings, and the actor playing Colin [Scott Nicholson] raced over."
"I didn't know I was gonna do that, and he didn't know, but he raced over and stopped me. I don't know whether in that moment I felt that Kendall just wanted to die – I think he did – or if he wanted to be saved by essentially a proxy of his father."
Succession co-star Brian Cox, who portrayed billionaire family patriarch/Rupert Murdoch-equivalent Logan Roy, has previously expressed some concern for Jeremy Strong's overwhelming commitment to the bit.
"The result that Jeremy gets is always pretty tremendous. I just worry about what he does to himself. I worry about the crises he puts himself through in order to prepare," Brian Cox told The New Yorker.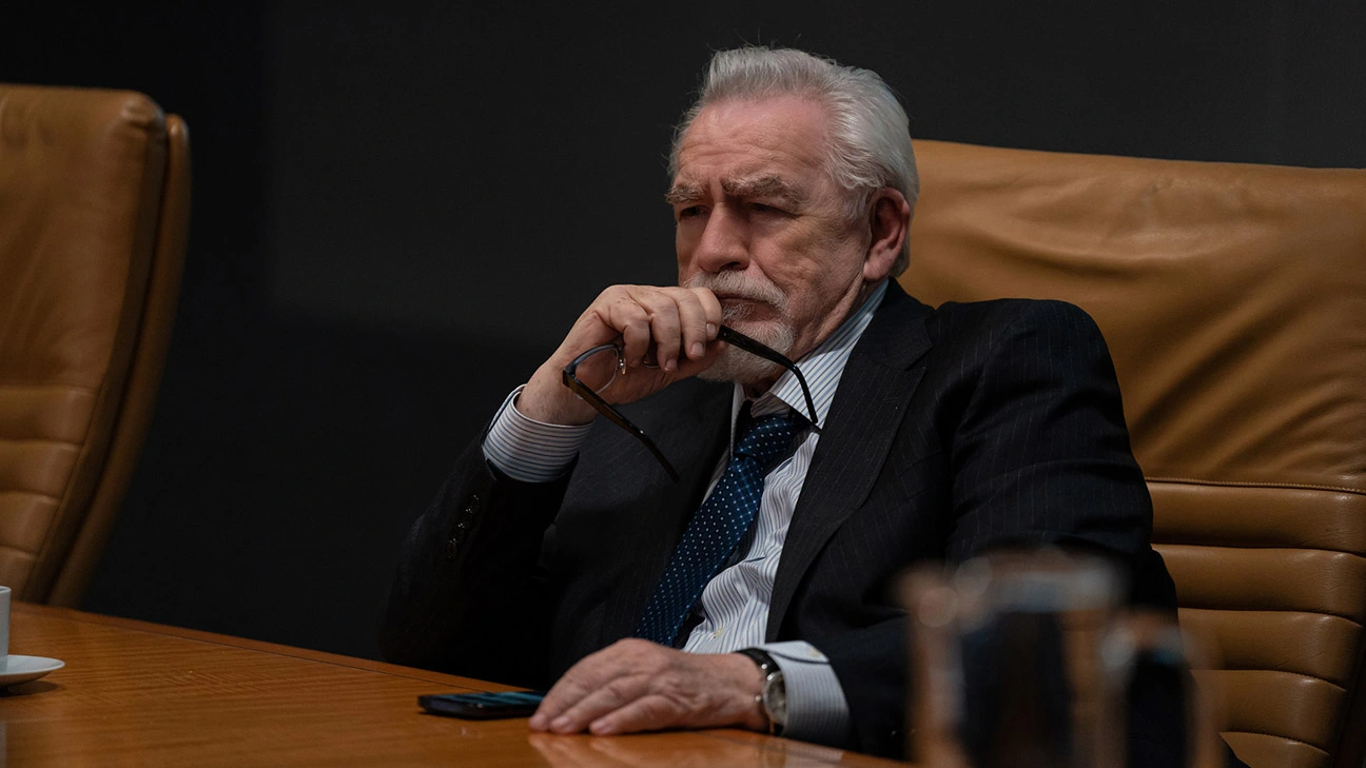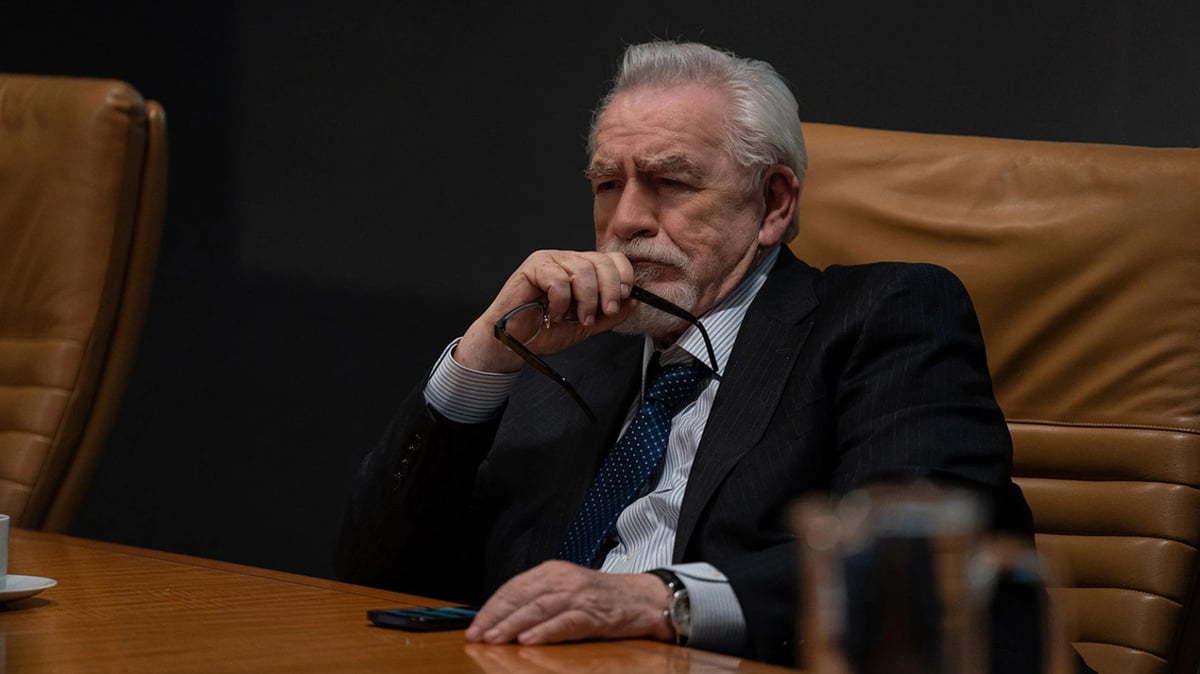 RELATED: Just How Rich Was 'Succession' Billionaire Logan Roy?
In a cover story interview for Town & Country magazine, Cox would elaborate in far blunter fashion: "Oh, it's fucking annoying. Don't get me going on it."
"He's a very good actor. And the rest of the ensemble is all okay with this. But knowing a character and what the character does is only part of the skill set."
"He's still that guy, because he feels if he went somewhere else he'd lose it. But he won't! Strong is talented. He's fucking gifted. When you've got the gift, celebrate the gift. Go back to your trailer and have a hit of marijuana, you know?"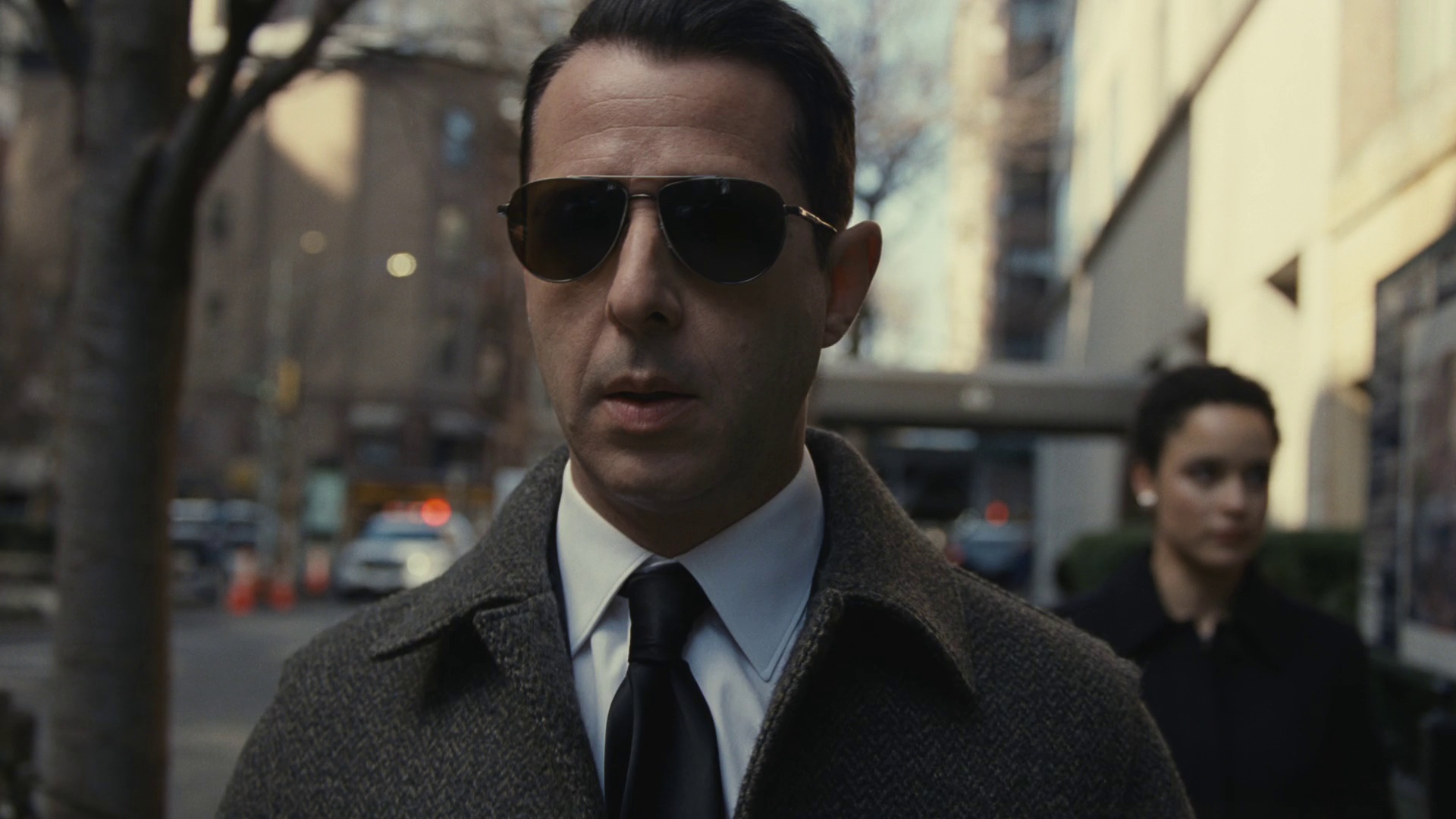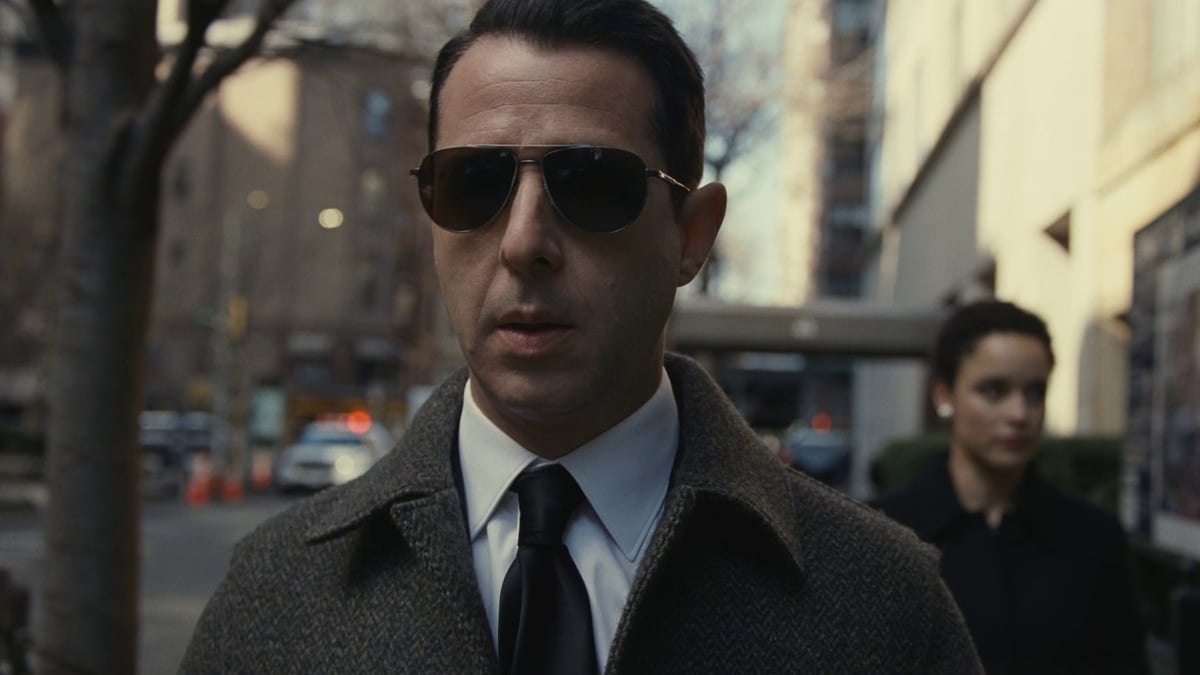 On a more lighthearted and humorous note, outside of both Succession and the much talked about Succession finale, Saturday Night Live and Nora From Queens cast member Bowen Yang recently revealed he caught Jeremy Strong preparing for a rather innocuous scene with that trademark obsession.
"Jeremy walks into the Nora From Queens production office and says, 'Excuse me, do you know where the bathroom is?' and then someone in the office is like, 'Yeah, it's just down the hall to the left.' He goes, 'Thank you so much and he leaves," Yang noted on his Las Culturistas podcast.
Innocent enough, until a production assistant rocked up in search of Strong.
"The PA said, 'He has a scene today where he has to ask someone where the bathroom is… I think that is method to such a ridiculous degree that he must be in on the joke."
---
Now check out all the greatest watches that were featured in Succession season 4.