22 feelgood episodes and seven Primetime Emmy Awards later – two of which were unprecedented back-to-back wins in the Outstanding Comedy Series category – we've arrived at this very point: with the confirmation of the Ted Lasso season 3 release date as well as a first-look image, both courtesy of Apple TV+.
The former has been slated for March 15 of 2023; while the latter depicts what promises to be an intense rivalry between AFC Richmond defector Nate Shelley (Nick Mohammed), who is now managing West Ham United, and the titular Ted Lasso (Jason Sudeikis).
In the background of the picture embedded above, you'll note the presence of both the scheming billionaire team owner behind West Ham United Rupert Mannion (Anthony Head) – scumbag ex-husband of current AFC Richmond owner Rebecca Welton (Hannah Waddingham) – as well as the Premier League side's logo. Meaning Coach Lasso is bravely standing on enemy turf.
RELATED: The 'Ted Lasso' Pub Has Been Listed On Airbnb For Just $20 Per Night
During a recent TCA panel for his other Apple TV+ series Shrinking starring Jason Segel and Harrison Ford, Ted Lasso co-creator Bill Lawrence of Scrubs and Cougar Town fame very vaguely hinted at what's to come.
"I've seen cuts of the show. I think it's f***ing awesome. Brett, do you think it's good?" said Bill Lawrence.
To which writer/executive producer Brett Goldstein, who also portrays the gruff yet loveable Roy Kent on the show, simply replied: "I love it… I'm very proud of it."
Here's everything we know about Ted Lasso season 3 so far.
Everything We Know About Ted Lasso Season 3 So Far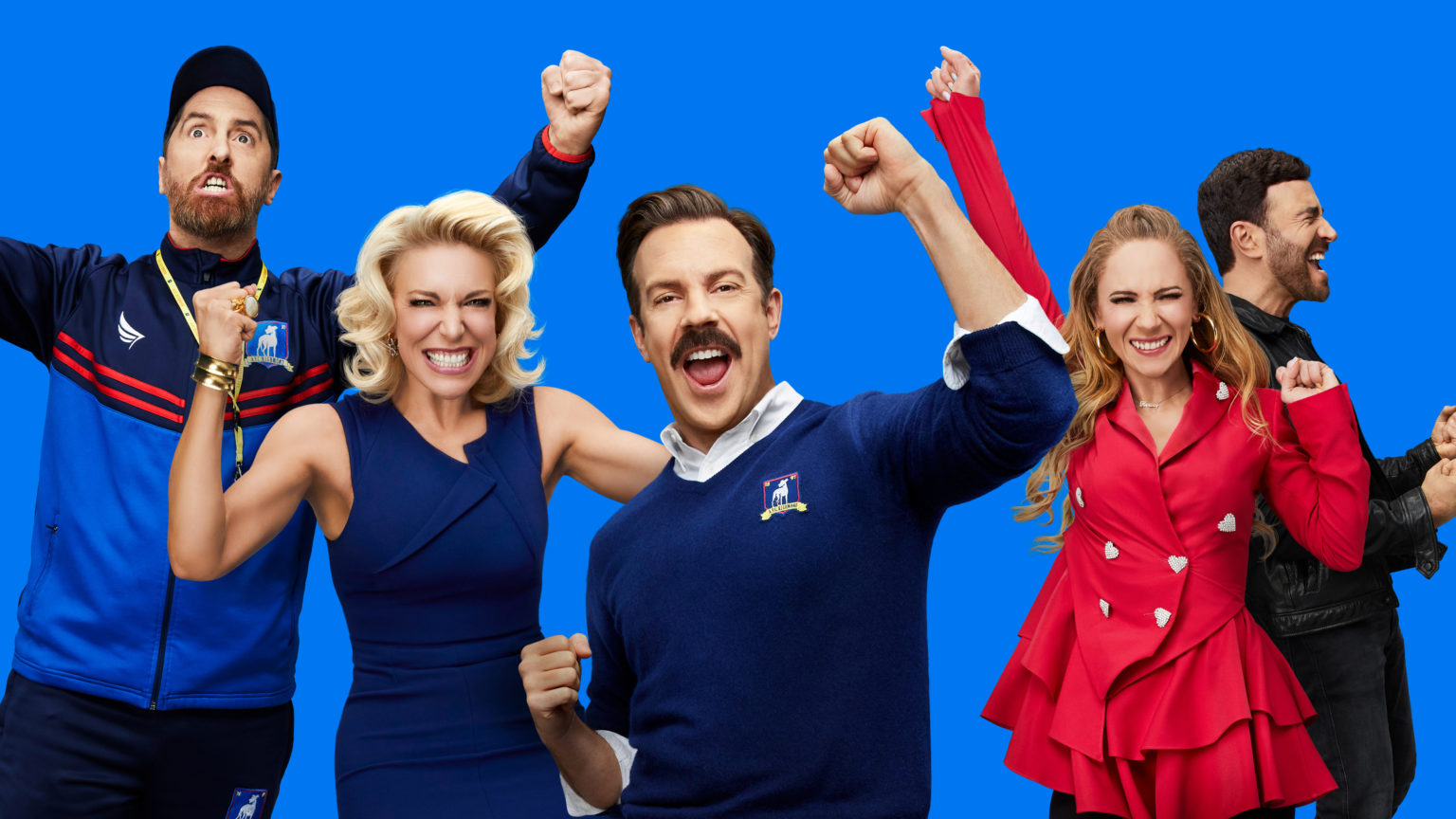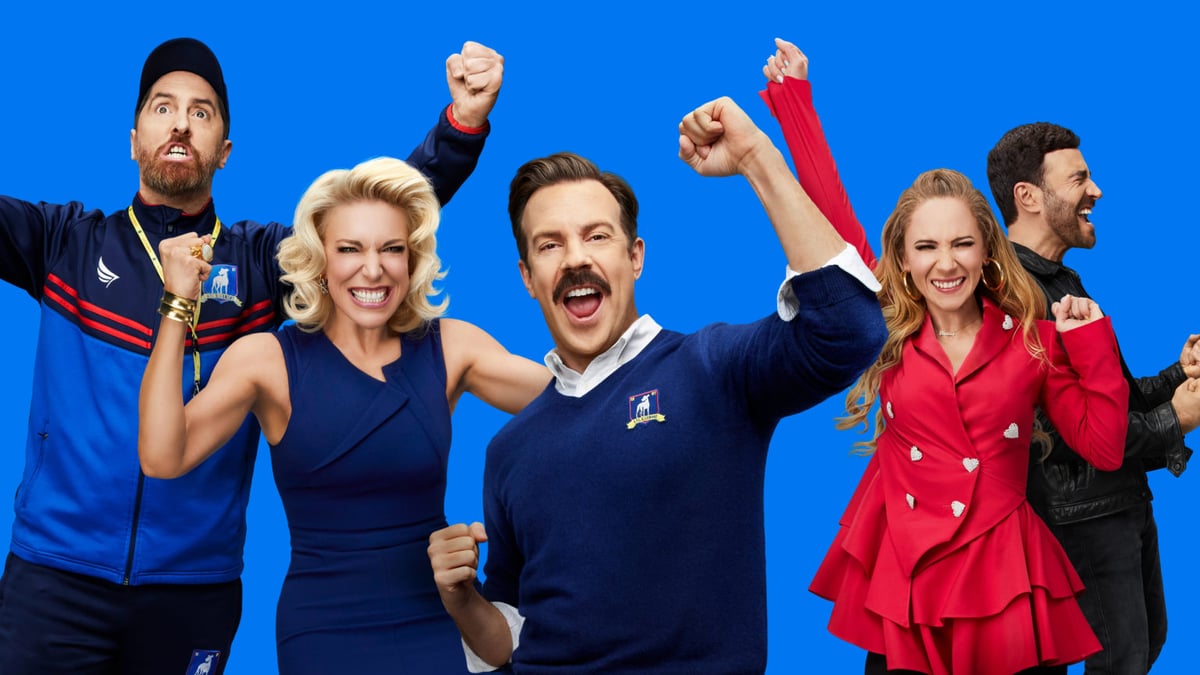 Ted Lasso season 3: the final instalment?
All good things must come to an end. And for this beloved series based on the character Jason Sudeikis portrayed in a slew of NBC Sports promos, as per the original three-season pitch, the end is very much nigh.
"This story is going to be over [in season three], regardless, even if the show finds another story to tell and goes on," co-creator Bill Lawrence told The Hollywood Reporter after the conclusion of its sophomore season in October 2021.
"It was planned as three. Spoiler alert: everyone dies."

Brett Goldstein, The Sunday Times
Fellow co-creator and the actor behind Coach Beach, Brendan Hunt, echoes a similar sentiment during his own interview with The Hollywood Reporter.
"We are writing an ending for this three-chunk portion that we've always seen, but it's not like Thanos is in it and half of us die," joked Brendan Hunt.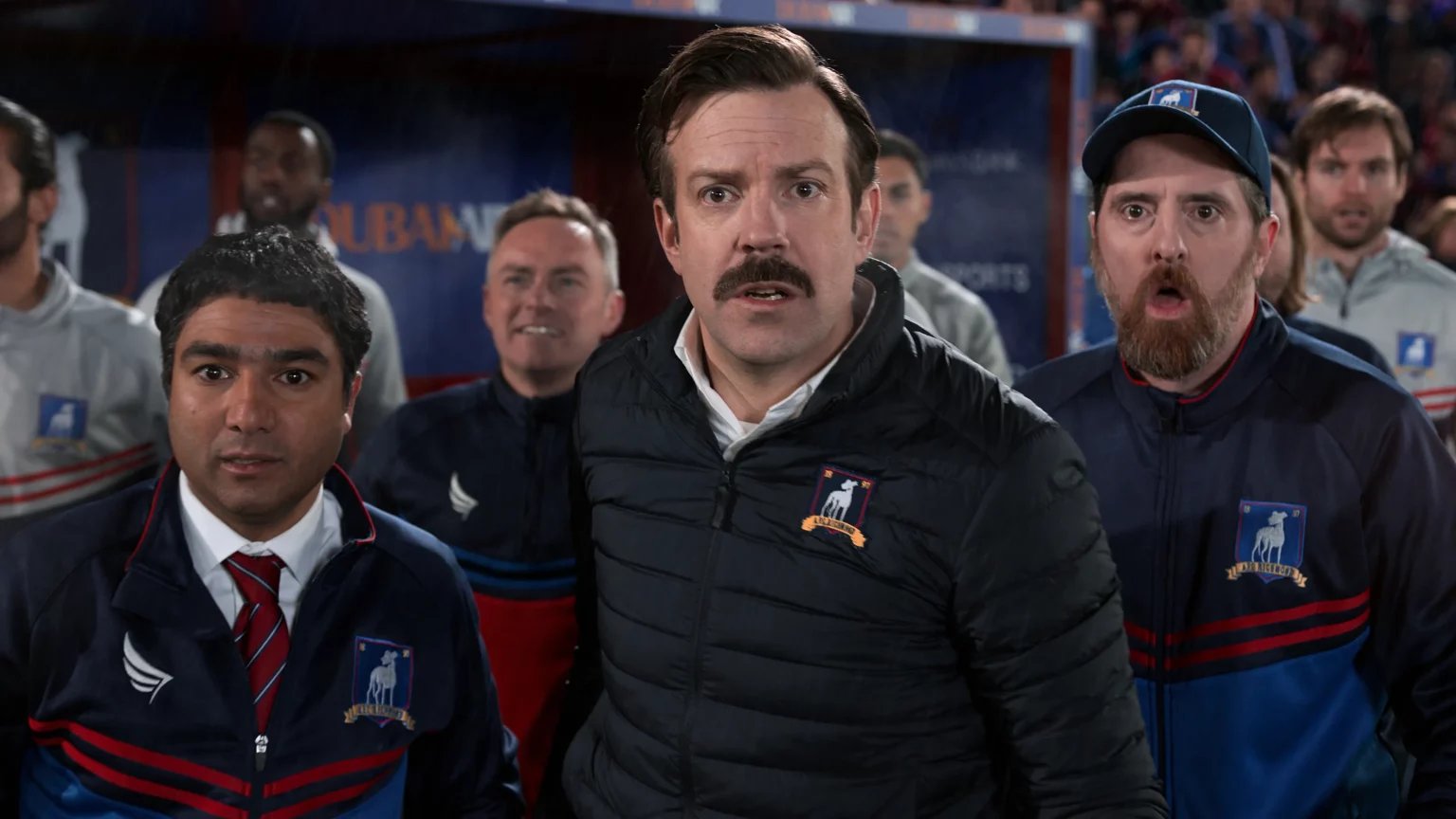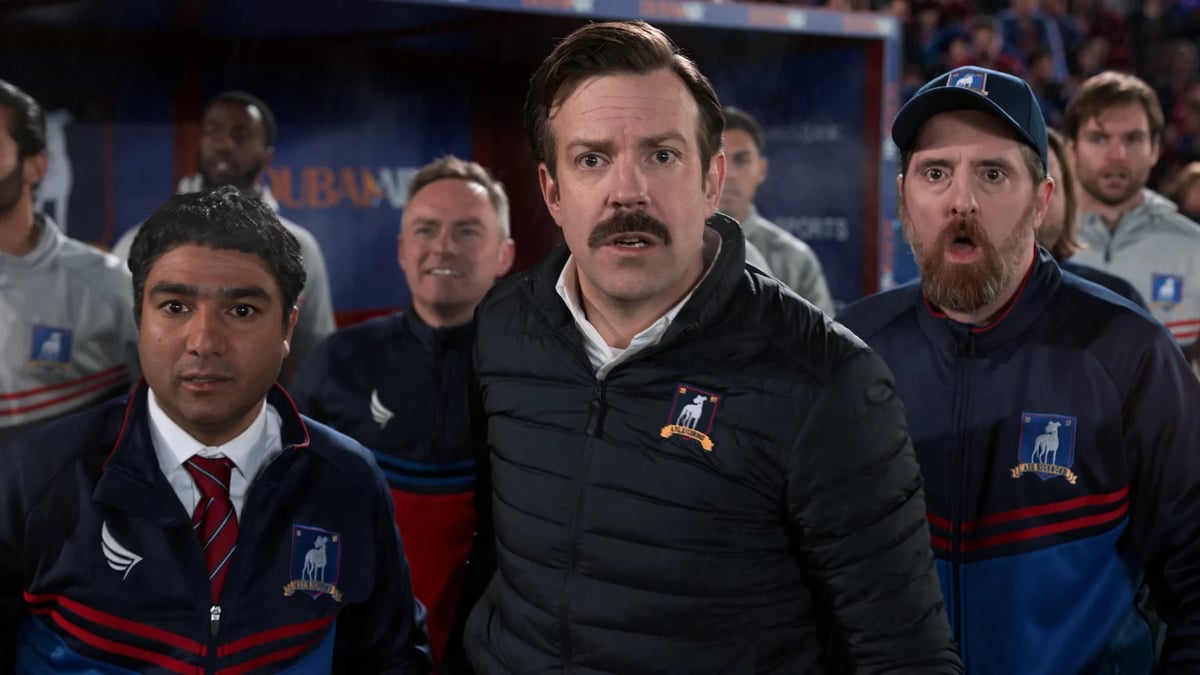 RELATED: Will There Be A 'Ted Lasso' Season 4? Jason Sudeikis Weighs In
"Most of us, anyway, will probably still be alive, so I don't think leaving an out is anything to worry about. It's just a matter of whether or not we pick this up in some other way, and when."
Cast member Jeremy Swift, however, has offered fans a glimmer of hope. According to the man behind AFC Richmond Director of Football Operations Leslie Higgins, the fate of Ted Lasso isn't set in stone.
"I know you'll probably ask if it's the last one. Nobody knows that!" Jeremy Swift told The Daily Express last November.
"Literally everybody asks it, and I think the only person who can give an answer is Jason. And I don't think even he knows."

Jeremy Swift, The Daily Express
Fingers crossed. But we won't be mad if this is indeed all we ever get.
What will the third season of Ted Lasso be about?
As alluded to earlier in both the opening paragraphs and the first-look image unveiled by Apple TV+, the core of Ted Lasso season 3 will probably involve Nate Shelley's (Nick Mohammed) villain era.
Nate had become increasingly self-centred, spiteful, and vindictive as he rose to prominence as a member of the AFC Richmond coaching staff throughout season 2, culminating in an explosive exchange with Ted Lasso himself (Jason Sudeikis); later defecting to lead Rupert Manion's (Anthony Head) newly-acquired West Ham United.
Now that AFC Richmond has successfully been re-promoted to the Premier League, the two teams – and two coaches – are bound to clash. And we anticipate Ted works his darndest to draw Nate away from the dark side, getting the angry and bitter soul back to the Greyhounds for a redemption arc a la the Jamie Tartt (Phil Dunster) Manchester City plotline.
"The nice part of the show is about people trying to be better," Brett Goldstein has previously stated.
"And that's unusual. Our public discourse [on social media] is terrible. It is now normal for people to be horrible to each other."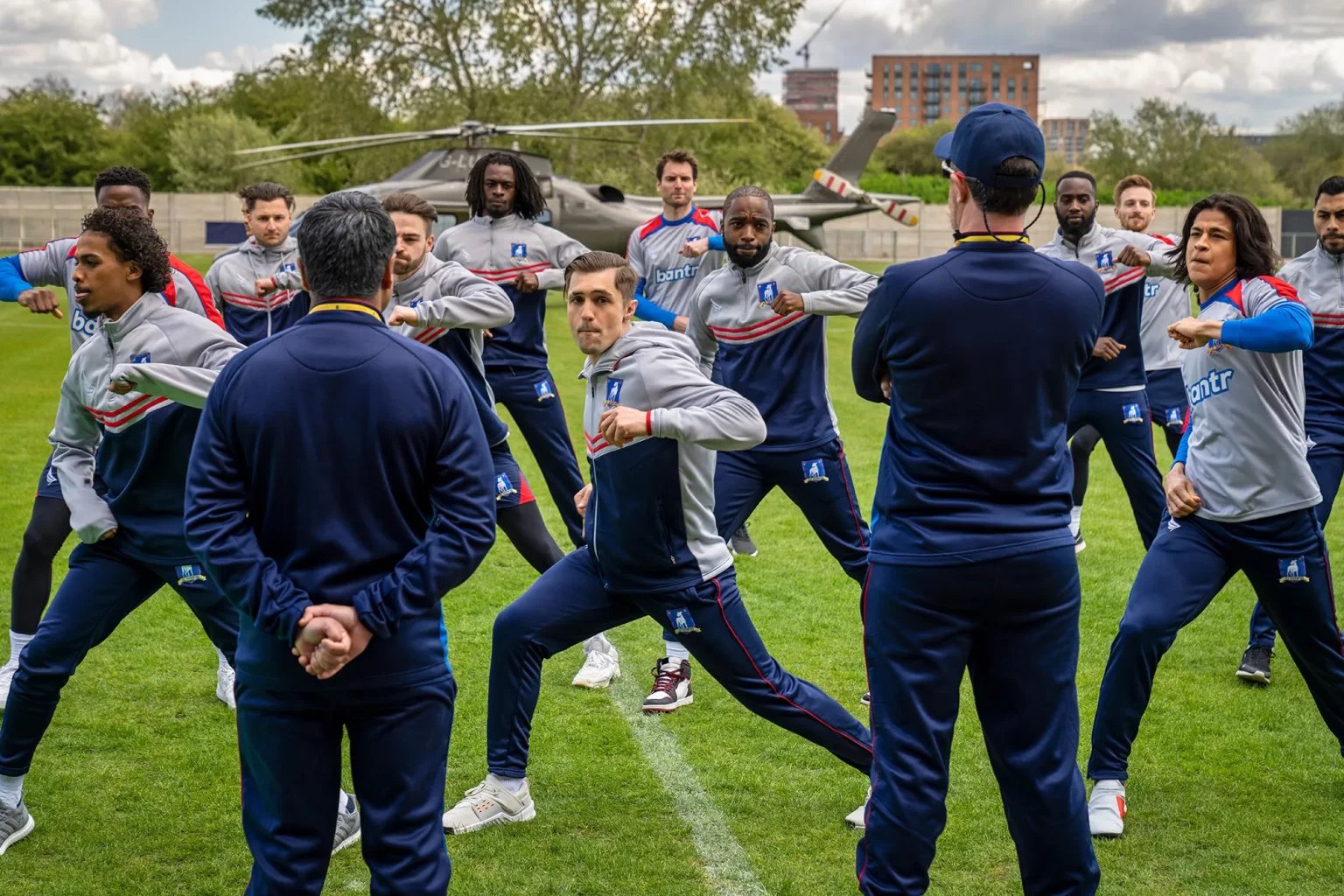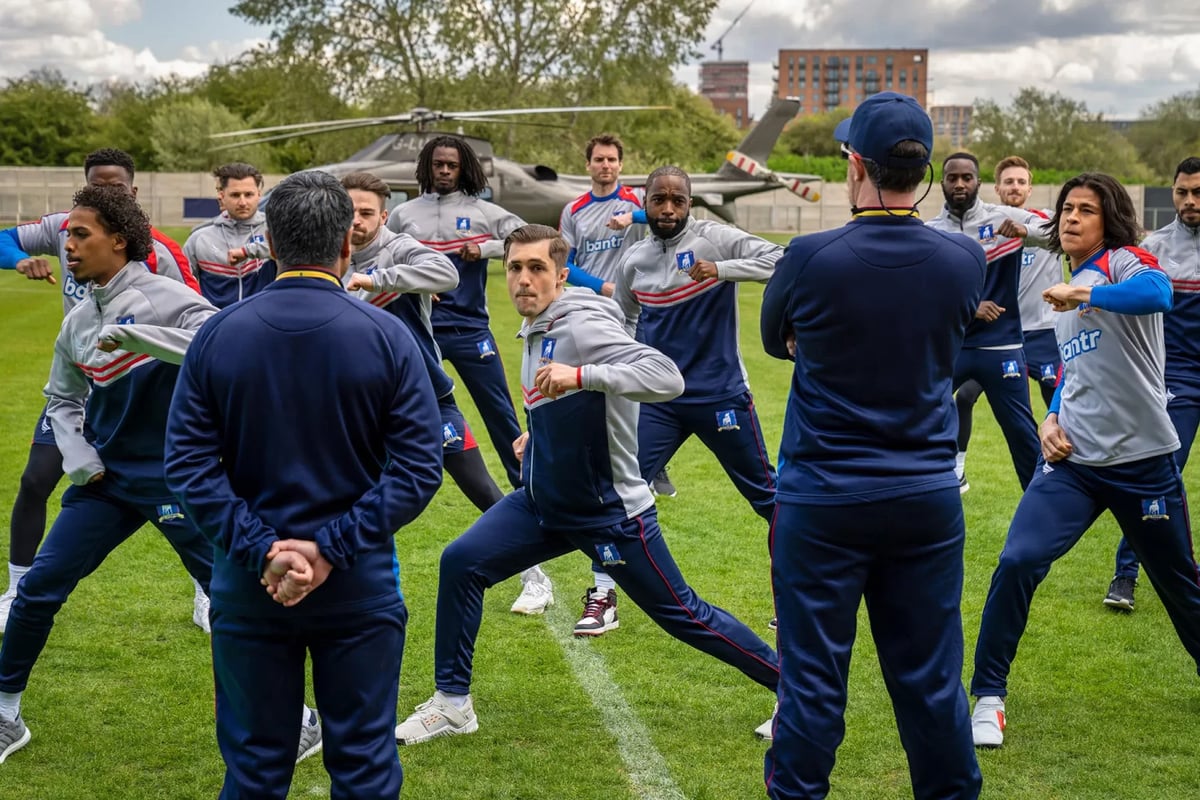 RELATED: Unlucky In Love? The Dating App From 'Ted Lasso' Is Launching This Week
"Our show shouldn't be as refreshing as it is — that says more about the world it was brought into. I've got far more stories about people being lovely than about people being a nightmare."
On the romantic front, there's a handful of semi-unresolved elements that season 3 will need to address. First and foremost, the ongoing love triangle between Roy Kent (Brett Goldstein), Keeley Jones (Juno Temple), and Jamie Tartt.
While the drama surrounding Jamie confessing he still has feelings for his ex in Keeley, Roy still feels there's a chance he'll lose Keeley, which certainly wasn't helped by the fact Keeley urged Roy to take the surprise holiday he planned for them alone while she deals with the launch of her own PR firm.
Then we have the ongoing affair between AFC Richmond owner Rebecca Welton (Hannah Waddingham) and rising star Sam Obisanya (Toheeb Jimoh), who may have opted to stick around as opposed to front his own team in Nigeria, much to Ghanaian billionaire Edwin Akufo's (Sam Richardson) chagrin.
Side note: if Trent Crimm doesn't get his job back as a sports reporter for The Independent, we riot.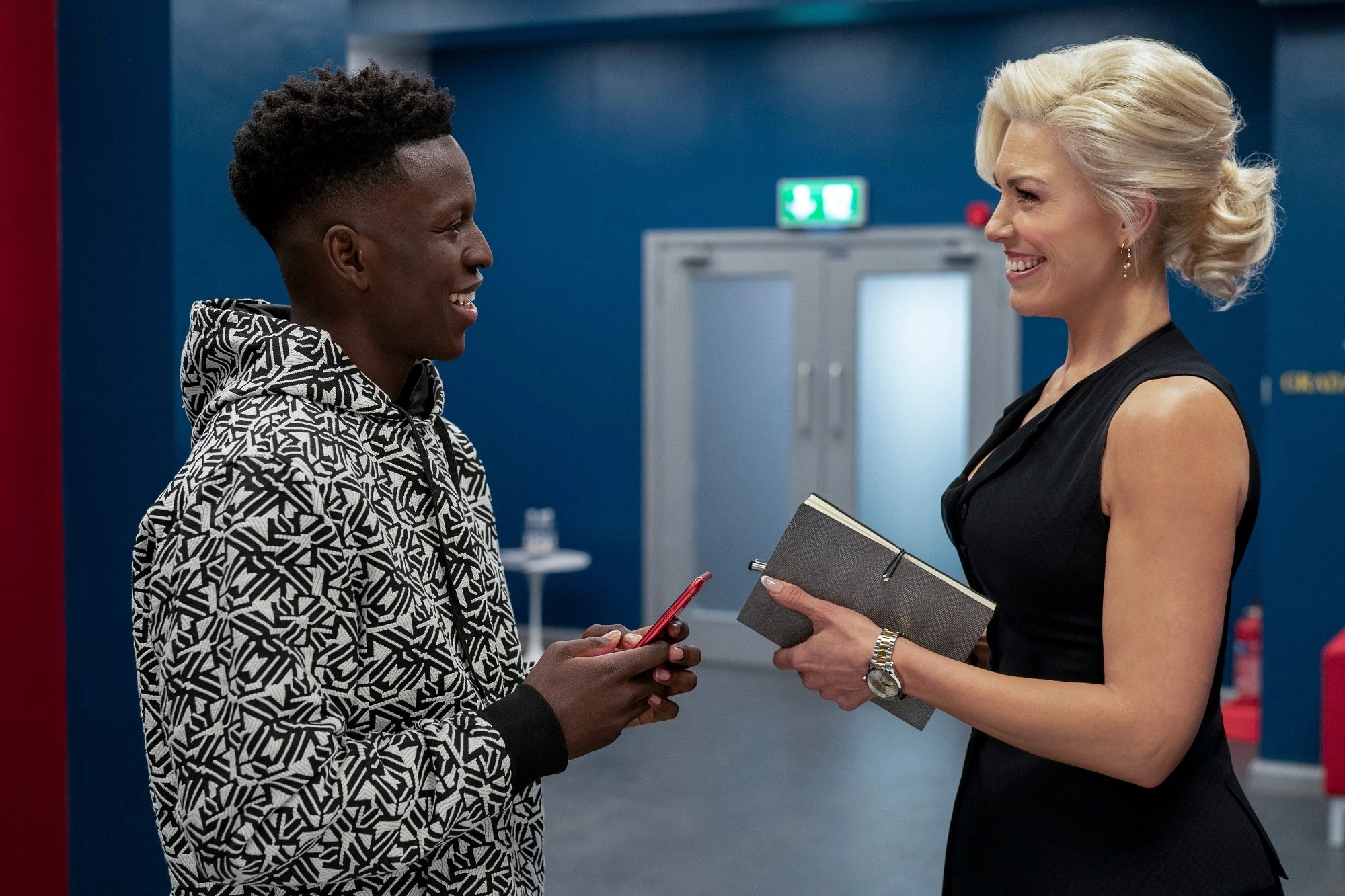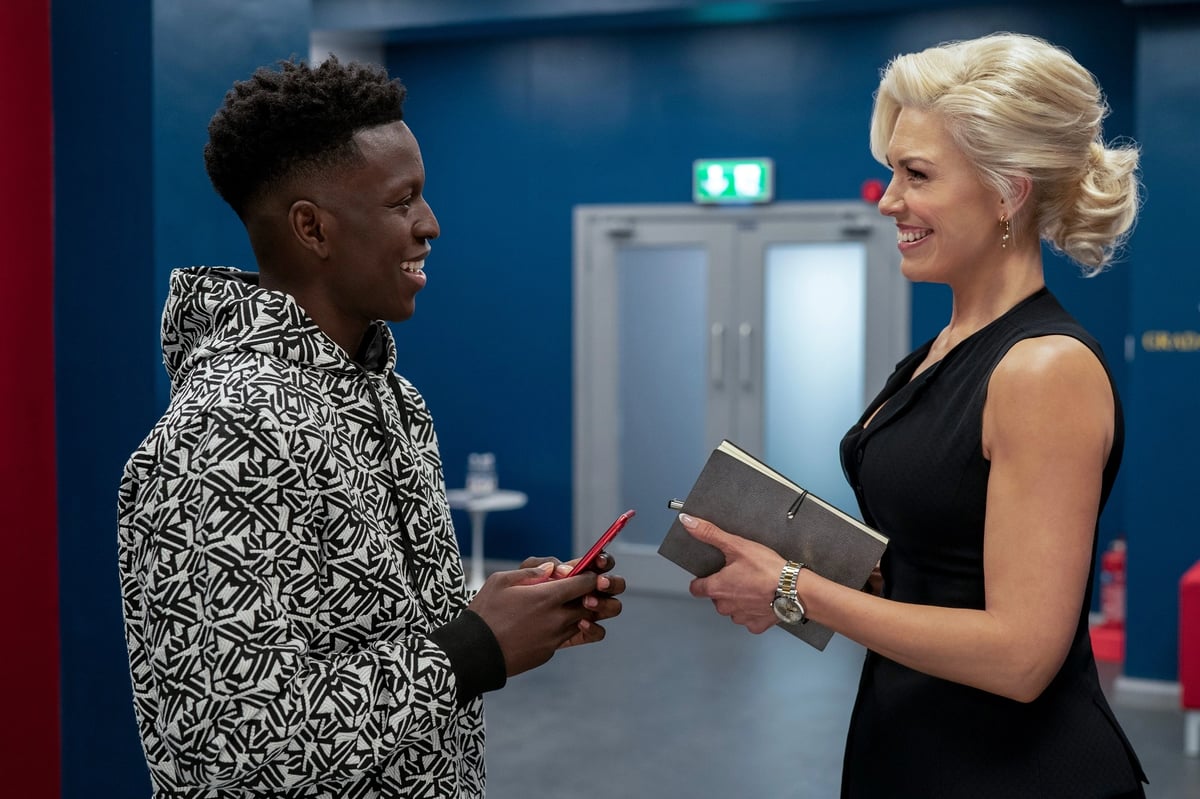 Do we know the Ted Lasso season 3 cast members?
As far as we're concerned, the entire main cast and all the key recurring characters are coming back for Ted Lasso season 3…
Jason Sudeikis as Ted Lasso
Hannah Waddingham as Rebecca Welton
Jeremy Swift as Leslie Higgins
Phil Dunster as Jamie Tartt,
Brett Goldstein as Roy Kent
Brendan Hunt as Coach Beard
Nick Mohammed as Nathan Shelley
Juno Temple as Keeley Jones
Toheeb Jimoh as Sam Obisanya
Kola Bokinni as Captain Isaac McAdoo
Billy Harris as Colin Hughes
Stephen Manas as Richard Montlaur
Moe Jeudy-Lamour as Thierry Zoreaux
Cristo Fernández as Dani Rojas
Charlie Hiscock as Will Kitman
David Elsendoorn as Jan Maas
James Lance as reporter Trent Crimm
Annette Badland as local pub lady Mae
Adam Colborne, Bronson Webb, & Kevin Garry as AFC Richmond superfans Baz, Jeremy, & Paul
Anthony Head as Rupert Mannion
Elodie Blomfield as Roy's niece Phoebe
Jodi Balfour as venture capitalist Jack
Andrea Anders as Ted's ex-wife Michelle Lasso
Ellie Taylor as Flo "Sassy" Collins
Kieran O'Brien as Jamie's abusive father James Tart
… in addition to all the real-life football personalities appearing as themselves, rating from Thierry Henry and Chris Kamara to Arlo White, Chris Powell, and Peter Crouch.
RELATED: If You Liked 'Ted Lasso', You're Going To Love 'Blue Mountain State'
When is the Ted Lasso season 3 release date?
Apple TV+ has today confirmed the Ted Lasso season 3 release date will be March 15th of 2023.
Is there a Ted Lasso season 3 trailer?
At this stage, we only have a brief minute-long teaser for Ted Lasso season 3 in addition to the first-look image above. Keep an eye out here for the full-length trailer.