As we approach the third and final season of Ted Lasso, Airbnb is offering fans an exclusive stay at the local pub, The Crown & Anchor (real name: The Prince's Head), featured heavily in Apple TV+'s Emmy award-winning sports comedy series.
"Welcome to The Crown & Anchor, Richmond's finest gathering spot for Greyhound fans," reads the official listing written from the perspective of publican and proprietor Mae (portrayed by Annette Badland) – who will actually be playing host in person.
"Situated in Richmond and right around the corner from Ted's apartment, this traditional English pub is a gathering place for football fans and locals alike, as well as the unofficial meeting place of AFC Richmond players and coaches."
"Guests will experience what it's like to stay overnight at the historic, neighbourhood pub for the first time while putting themselves in the shoes of AFC Richmond coaches, players, and those pesky barflies alike (they're a real pain in my you-know-what!)."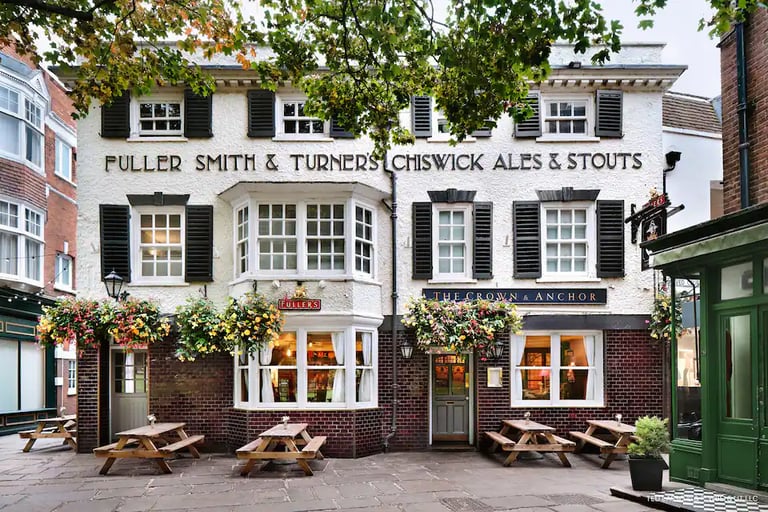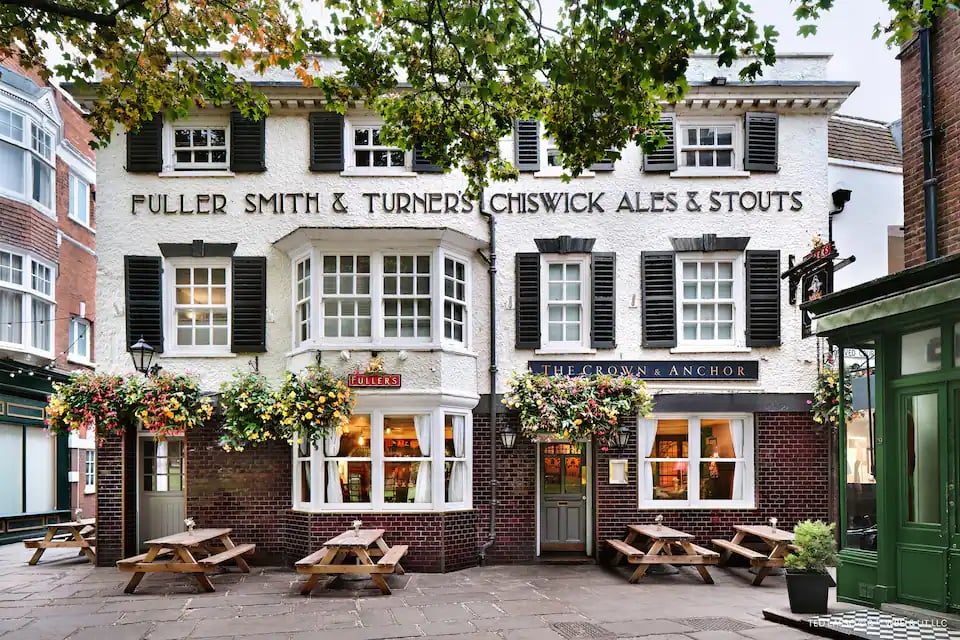 RELATED: Unlucky In Love? The Dating App From 'Ted Lasso' Has Officially Launched
Aside from the distinct privilege of spending an unforgettable where Ted Lasso himself (Jason Sudeikis), Coach Beard (Brendan Hunt), and occasionally AFC Richmond owner Rebecca Welton (Hannah Waddingham) hang out, your Airbnb experience at The Crown & Anchor will also include the following:
Enjoying a pub fare while discussing all your favourite moments from the show
Cheering on the Greyhounds decked out in AFC Richmond gear
Taking part in a competitive round of darts – "whether left or right-handed" – or aiming for the highest score on the pinball machine
Kicking your feet up at Ted's favourite table in the pub and challenging your fellow guests to a round of chess
Taking part in a red-hot session of karaoke
As well as chowing down on those moreish homemade biscuits with some English tea (or as Ted himself calls it: "garbage water")
Booking opens on March 22nd at 5 AM [AEDT] with October 23rd, 24th, and 25th available. The nightly rate? An extremely reasonable £11 ($20).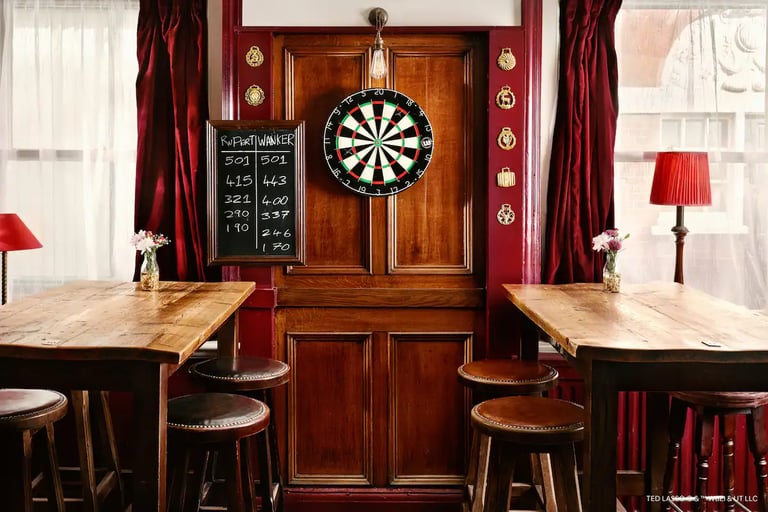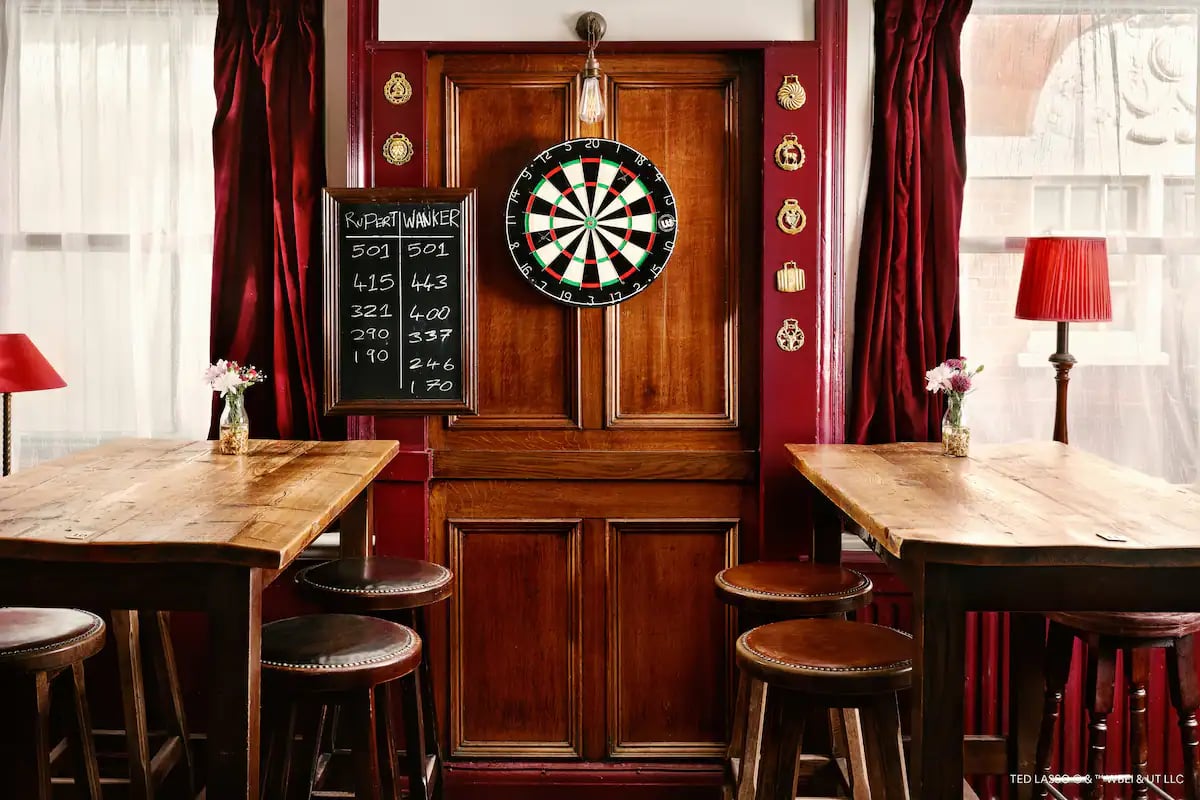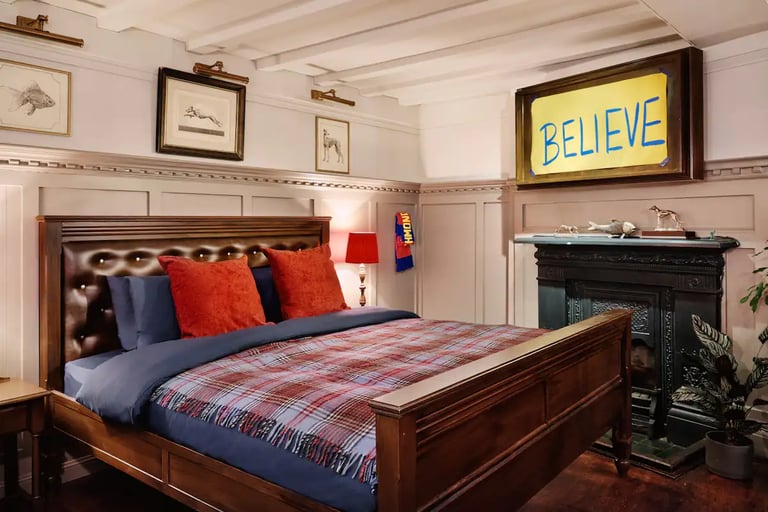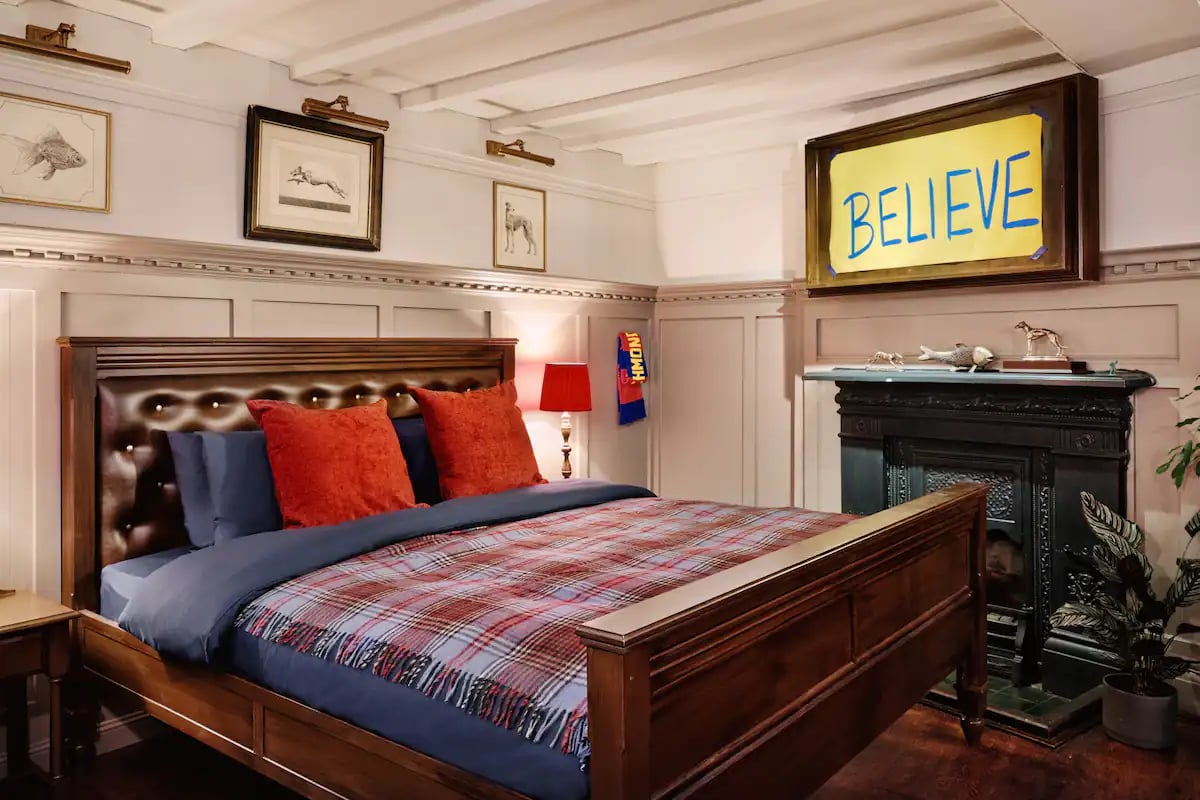 RELATED: Will There Be A 'Ted Lasso' Season 4? Jason Sudeikis Weighs In
It's an unfortunate truth that all good things must come to an end. And as for this beloved series based on the character Jason Sudeikis portrayed in a slew of NBC Sports promos, in line with the original three-season pitch it was sold on, the end could very well be in sight.
"This story is going to be over [in season three], regardless, even if the show finds another story to tell and goes on," co-creator Bill Lawrence told The Hollywood Reporter after the conclusion of its sophomore season back in October 2021.
"This is the end of this story that we wanted to tell, that we were hoping to tell, that we loved to tell. The fact that folks will want more and are curious beyond more than what they don't even know yet – that being season 3 – it's flattering," Jason Sudeikis told Deadline more recently.
"Maybe by May 31st, once all 12 episodes of the season [have been released], they're like: 'Man, you know what, we get it, we're fine. We don't need anymore, we got it.' But until that time comes, I will appreciate the curiosity beyond what we've come up with so far."
RELATED: 'Welcome To Wrexham' Season 2 Will Be Bloody Entertaining
Sudeikis did, however, allude to the possibility of spin-off shows.
"Yeah, I think that we've set the table for all sorts of folks… to get to watch the further telling of these stories. Again, I can't help but take the question as flattery for what all of us that were working on the show has tried to do… The fact that people want more, even if it's a different avenue is lovely."
Apple TV+ has officially announced the Ted Lasso season 3 release date will fall on March 15th of 2023 – check out the trailer above; plot synopsis and Airbnb booking link to The Crown & Anchor pub below.
In the third season of Ted Lasso, the newly-promoted AFC Richmond faces ridicule as media predictions widely peg them to finish last in the Premier League and Nate (Nick Mohammed), now hailed as the "wonder kid," has gone to work for Rupert (Anthony Head) at West Ham United. In the wake of Nate's contentious departure from Richmond, Roy Kent (Brett Goldstein) steps up as assistant coach, alongside Beard (Brendan Hunt). Meanwhile, while Ted (Jason Sudeikis) deals with pressures at work, he continues to wrestle with his own personal issues back home, Rebecca (Hannah Waddingham) is focused on defeating Rupert and Keeley (Juno Temple) navigates being the boss of her own PR agency. Things seem to be falling apart both on and off the pitch, but Team Lasso is set to give it their best shot anyway.