To absolutely nobody's surprise, FX is firing up the burners to serve us yet another piping hot season of The Bear (Season 3).
The critically acclaimed, culturally beloved dramedy created by Christopher Storer has only been going from strength to strength — earning leading man Jeremy Allen White his first Golden Globe Award, 13 Emmy Award nominations for the show itself, and an enviable Rotten Tomatoes score in the process.
RELATED: If You Liked 'The Bear', You'll Love BBC's New TV Series
So what exactly can we expect from The Bear season 3?
Aside from more profoundly introspective episodes about the bittersweet reality of working in hospitality, whether that's as a chef or restauranteur, which will undoubtedly win more converts to the Church of Carmy, there's plenty else to look forward to.
Check out our collected intel for yourself below.
---
Everything We Know About The Bear Season 3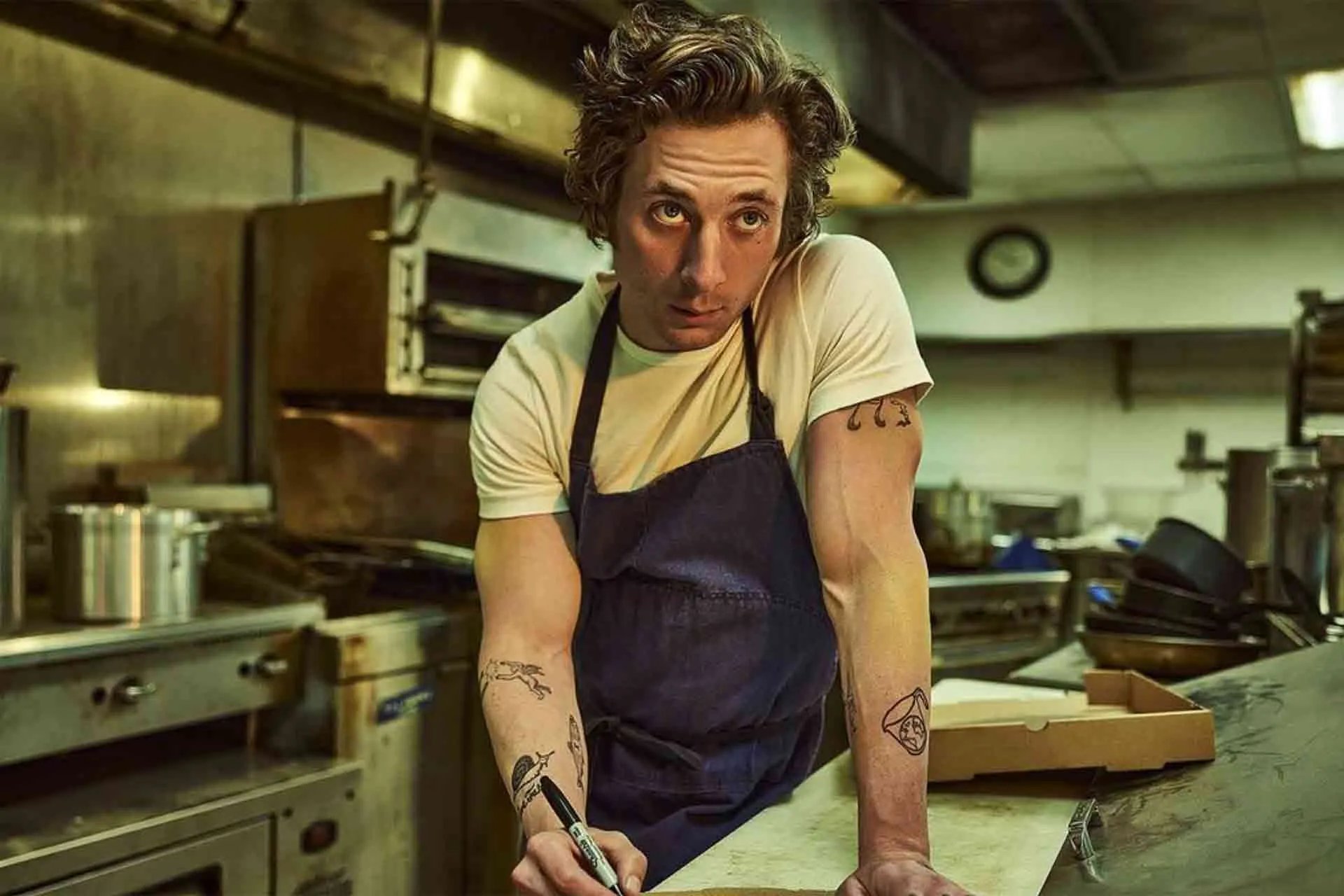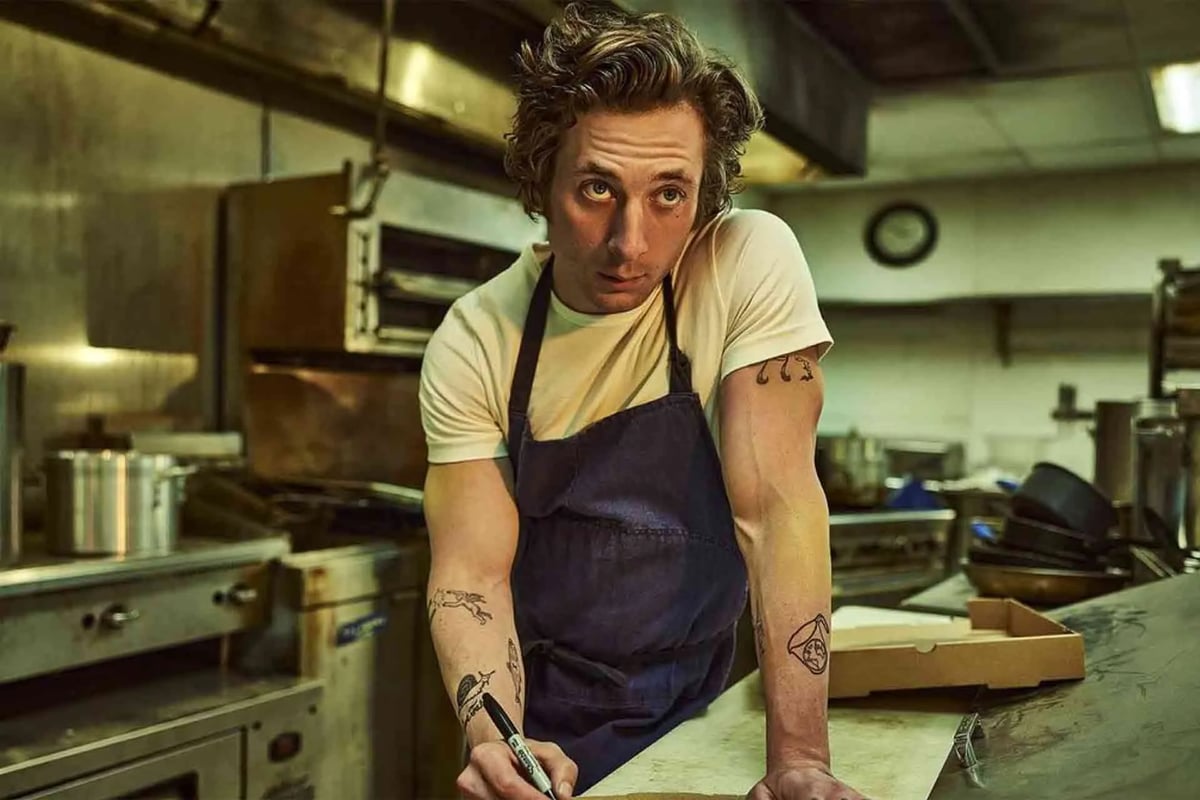 Has The Bear season 3 been confirmed?
On November 6th of 2023, FX officially renewed The Bear for a third season.
"The Bear, which wowed audiences in its first season only to achieve even greater heights in season two, has become a cultural phenomenon," the Disney-owned cable network's president, Nick Grad, expressed via statement (via The Hollywood Reporter).
"We're so proud to partner with Christopher Storer, Joanna Calo, Josh Senior, and the rest of the creative team, as well as the brilliant cast led by Jeremy Allen White, Ayo Edebiri, and Ebon Moss-Bachrach."
Grad added: "What they and the crew have done is truly remarkable, and we and our partners at Hulu join fans in looking forward to the next chapter in the story of The Bear."
What will the third season of The Bear be about?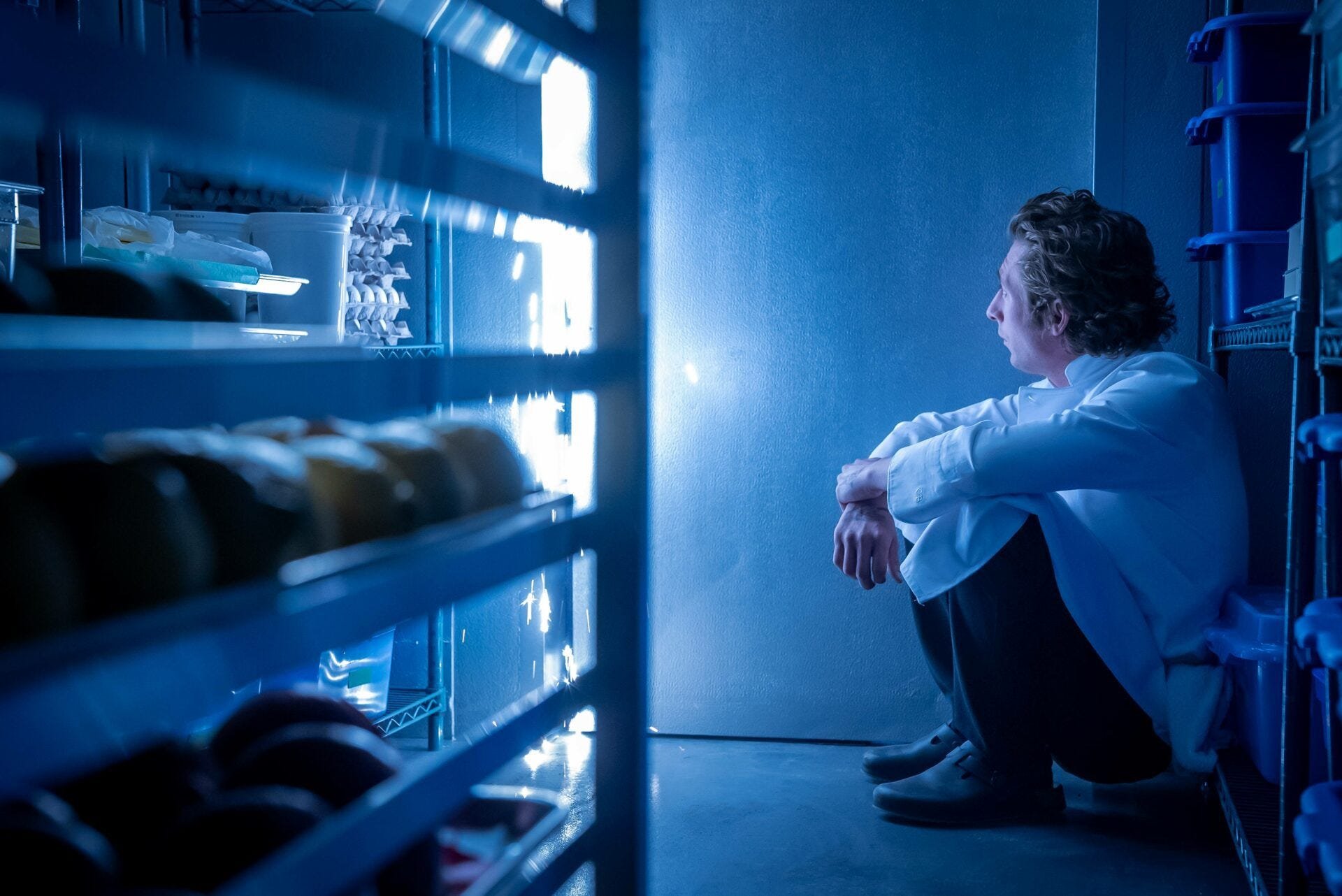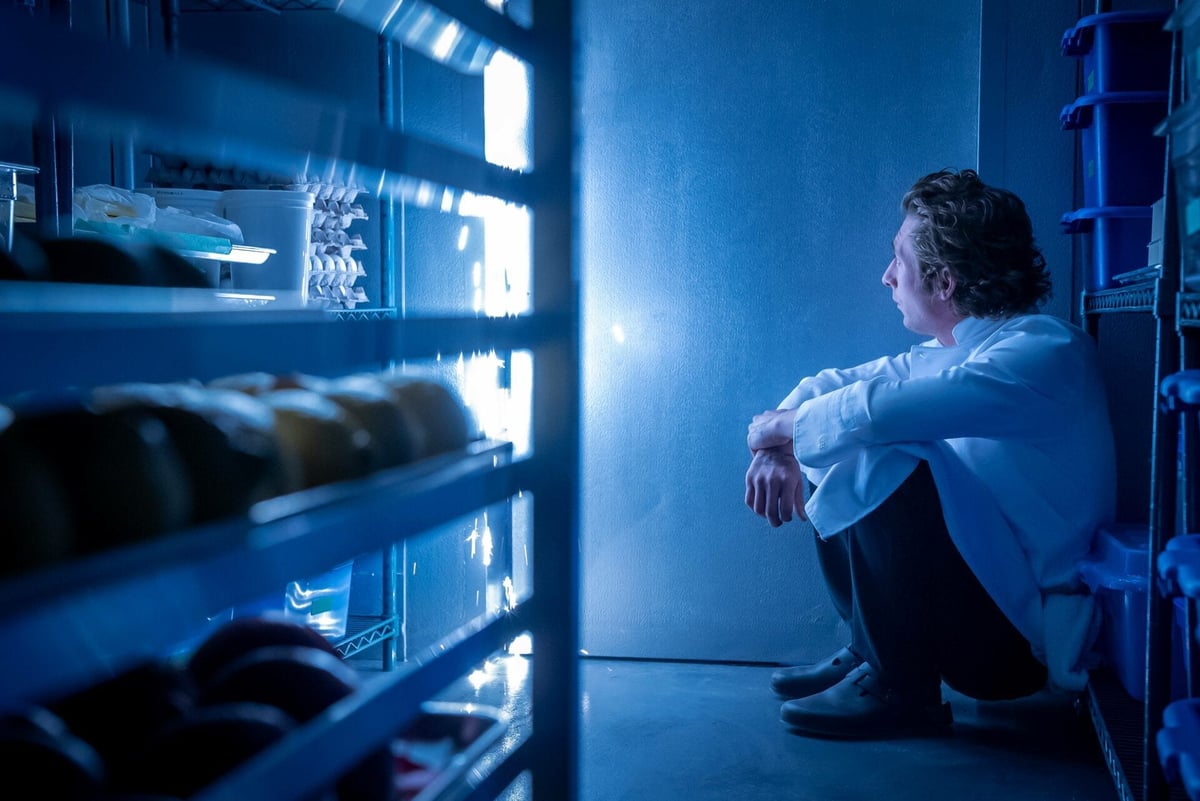 During the season 2 finale, The Bear's opening night proves to be an overwhelming success — at the cost of Carmy's (Jeremy Allen White) relationship with Claire (Molly Gordon); Carmy's relationship with Cousin Richie (Ebon Moss-Bachrach); and Marcus' chance to say goodbye to his dying mother.
The Bear season 3 will undoubtedly see Carmy & Co grappling with the newfound success of their restaurant whilst desperately attempting to balance out their personal lives. That's doubly the case for White's Carmen Berzatto, who spiralled into self-loathing (over surrendering focus on his new restaurant to Claire) while stuck in a walk-in refrigerator.
Then there's the matter of budding rookie turned full-fledged sous chef: Sydney Adamu (Ayo Edebiri). Having steadily come into her own and become a co-founder/co-proprietor of an exciting new culinary establishment, season 3 will most likely explore her rise.
Do we know The Bear season 3 cast members?
The entire main cast is set to return for The Bear season 3 including:
Jeremy Allen White as Carmen "Carmy" Berzatto,
Ebon Moss-Bachrach as Cousin Richie (real name: Richard Jerimovich)
Ayo Edebiri as Sydney Adamu
Lionel Boyce as pastry chef Marcus
Liza Colón-Zayas as veteran line cook Tina
Edwin Lee Gibson as yet another veteran line cook Ebraheim
Matty Matheson as Carmy's childhood friend and handyman Neil Fak
Abby Elliott as Carmy's sister Natalie "Sugar" Berzatto
Oliver Platt as Uncle Jimmy "Cicero" Kalinowski
Chris Witaske as Natalie's husband Pete
Molly Gordon as Carmy's childhood friend (and now heartbroken love interest) Claire
What remains less certain, however, is whether Jon Bernthal will return as as Michael "Mikey" Berzatto, Carmy and Sugar's late brother who died by suicide; nor whether Jamie Lee Curtis is set to reprise her role as the siblings' troubled mother Donna Berzatto.
Assuming season 3 continues down the path of demystifying the emotional anguish that seems to haunt the entire Berzatto clan, there's a good chance we can expect special appearances from both Bernthal and Curtis. Especially in the latter's case, given the arrival of Natalie and Pete's baby.
The real point of intrigue, however, involves the guest stars.
In The Bear season 2, audiences were treated to masterfully executed appearances from the likes of Will Poulter, Bob Odenkirk, Sarah Paulson, John Mulaney, and Olivia Colman; with Molly Ringwald portraying Carmy's Al-Anon meeting moderator in season 1.
Hopefully, we're in for some similarly tasty surprises on that front next year.
When is The Bear season 3 release date (Australia or otherwise)?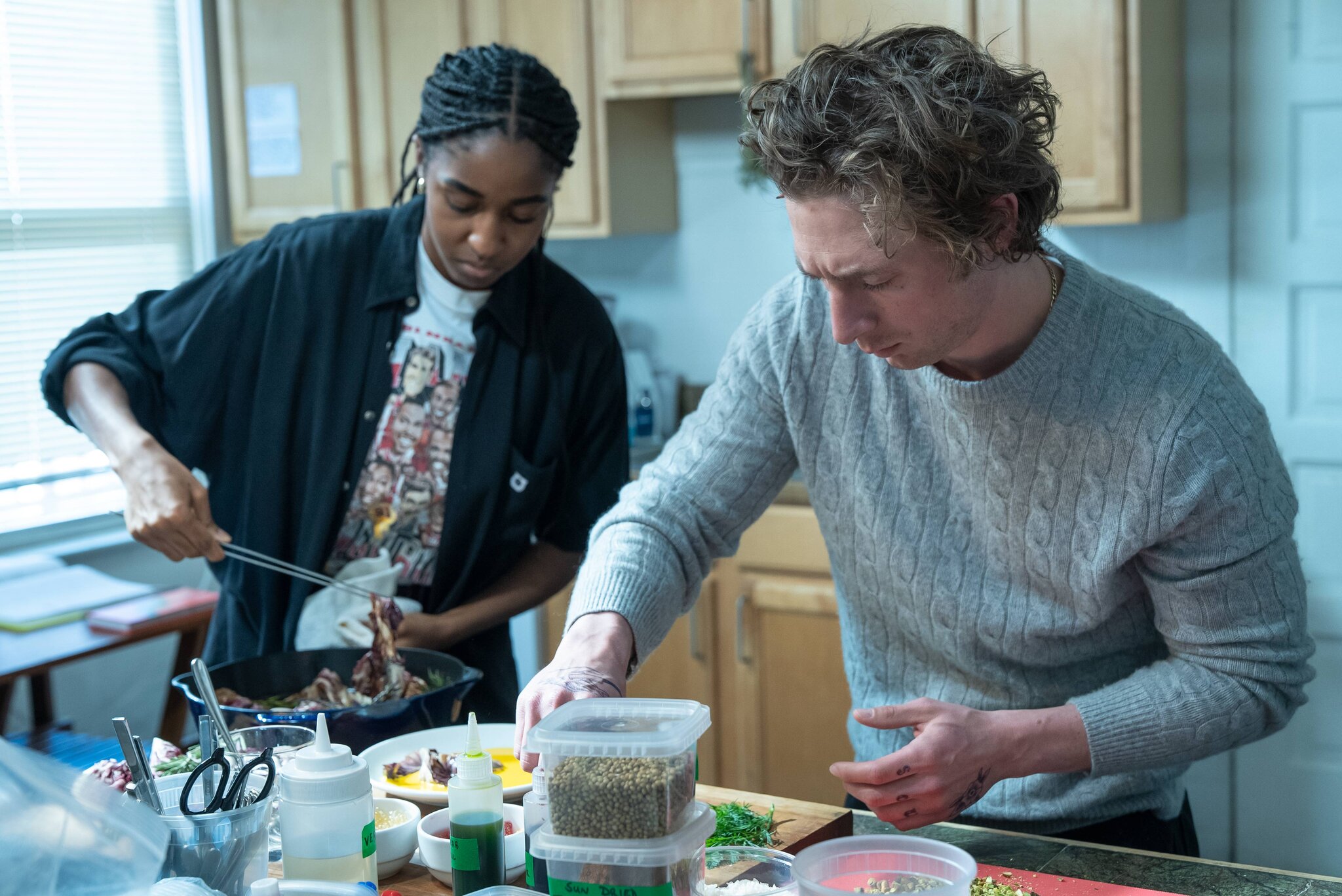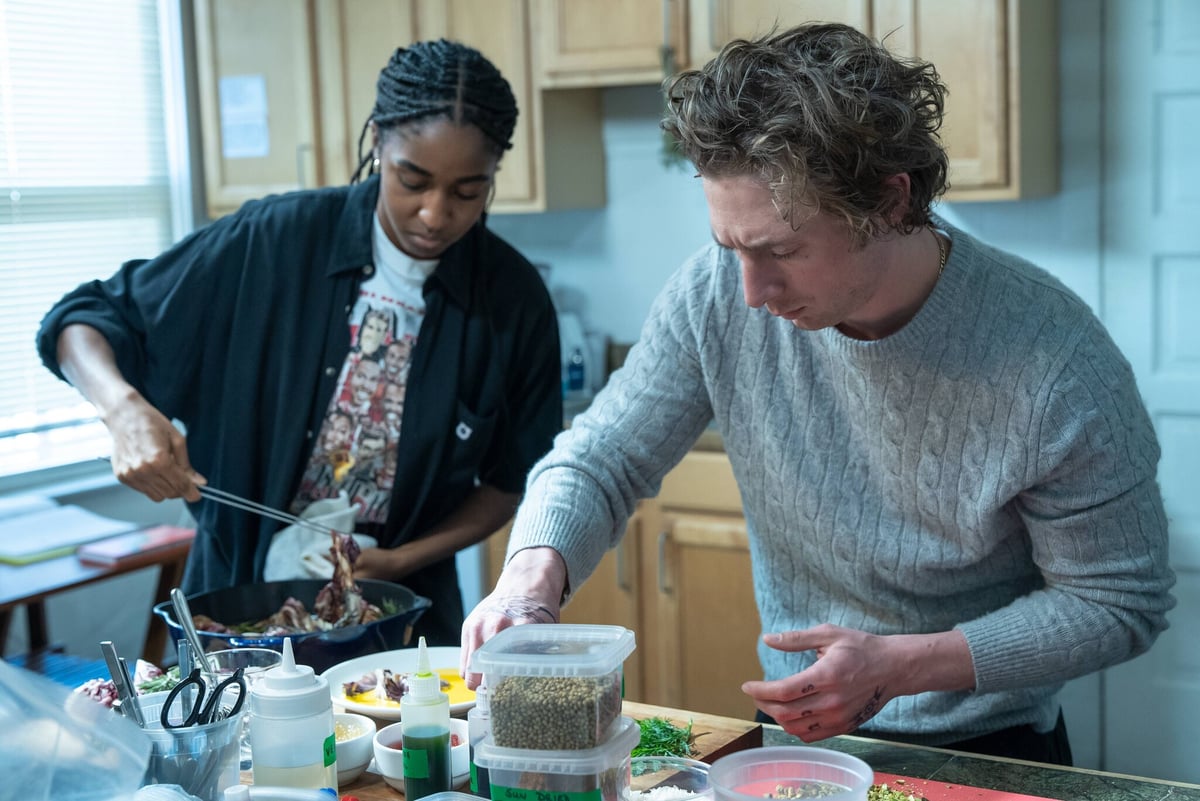 FX has confirmed The Bear season 3 will premiere sometime in 2024. But given the ongoing actors strike, don't be surprised if delays are announced.
Perhaps production will kick off under a SAG-AFTRA waiver; or simply pick up where it left off after the protracted negotiation process concludes.
Either way, similar to the motley crew manning the kitchen at The Bear, this is one series which has been known to work fast. Season 1 and season 2, for example, began airing within a year of each other (almost exactly to the day).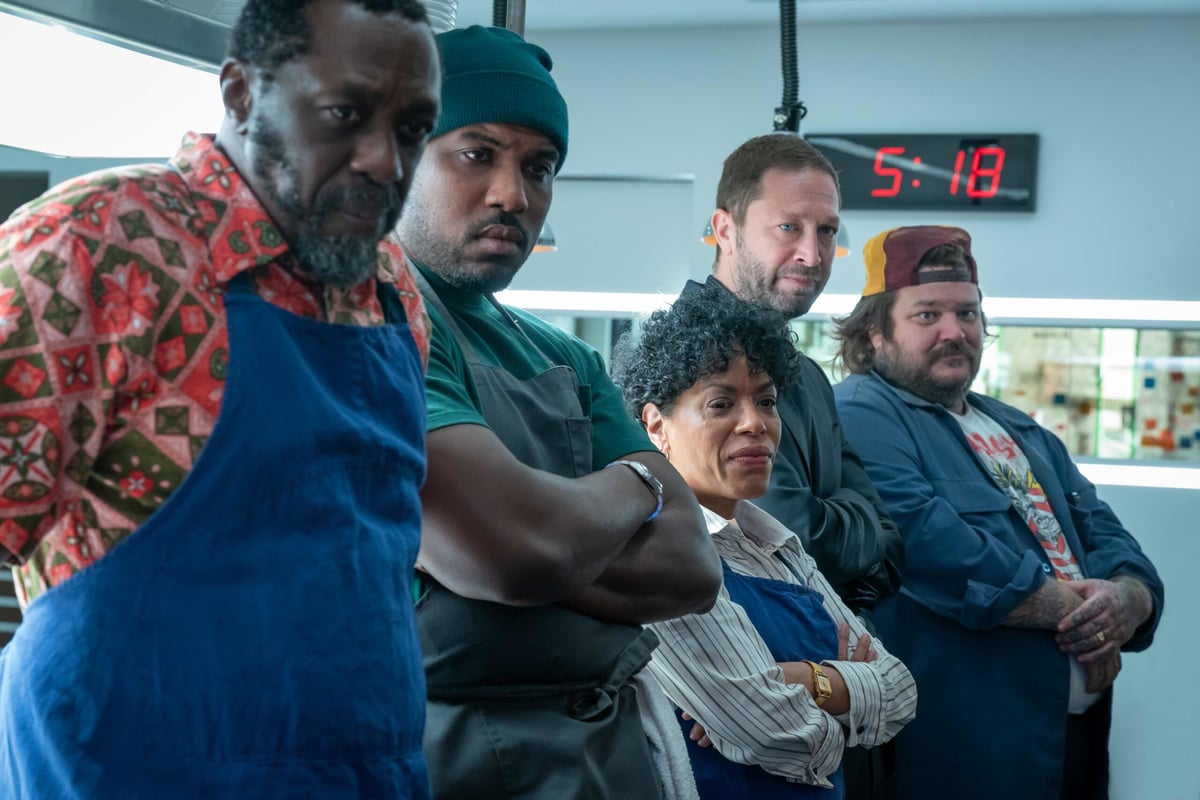 "We shoot our show really quick. All in, I think it's about 39 days a season, so it's roughly four days an episode," Christopher Storer revealed to Esquire.
"I don't like to do a lot of takes. There's something about preserving the nervous energy that's really important to the show. It's heavily scripted but there's enough room for everybody to play and adapt."
"Once something in the kitchen gets too rehearsed, it can feel a little performative; same with the dialogue. We spend a lot of time after wrap walking through the next day's blocking so we're combining as many set-ups as possible, which really lets us hit the ground running."
RELATED: FX's New Series, Which Is Being Called 'Game Of Thrones' In Feudal Japan, Has An Epic Trailer
Storer added: "Our crew is amazing — like very amazing — and the camera department is fast as shit. Our actors know how fast we drill and are able to make this thing feel incredibly alive and incredibly nerve-wracking, which isn't easy. I'm in awe of them every day."
"That spirit also translates outside the kitchen. Like this year for the Christmas flashback, we would just roll for 15 minutes at a time and drill through 10 pages. It was also great having Ayo on set with me that week — she's going to direct a few episodes next year so she was an important set of fresh eyes."
Is there a The Bear season 3 trailer?
At this stage, there definitely isn't a trailer for The Bear season 3. Keep an eye out here for when there is.