The 2023 AFR Young Rich List has provided us with something that the past few editions have failed to deliver: a genuine surprise.
Over the years, anyone who simply pays attention has been able to anticipate the Top 10. This year, however, we've been thrown a three-comma curveball with the inclusion of "Lambo Guy" Adrian Portelli.
Aside from being the founder of discount membership service and big-ticket giveaway business LMCT+, which reportedly accounts for roughly $800 million of his $1.03 billion net worth, Portelli's major claim to fame includes:
His controversial appearance on reality series The Block in which he rocked up behind the wheel of a Lamborghini (hence the moniker) and snapped up the runner-up house after being outbid for the winning house.
Craning a McLaren Senna GTR into his newly-acquired Melbourne penthouse (crowning the Sapphire twin towers); which he'll apparently only be using as a weekender given he "[doesn't] like city living."
"After advisers were tapped last financial year to prepare LMCT+ for sale, it was revealed in May by The Australian Financial Review that the club's revenue was more than $70 million a year," explained the prolific financial publication behind the annual rankings.
"Some 100,000 members pay between $20 and $100 a month to access discounts from its partners, and entries to giveaways, which last week included a black GTS Coupe."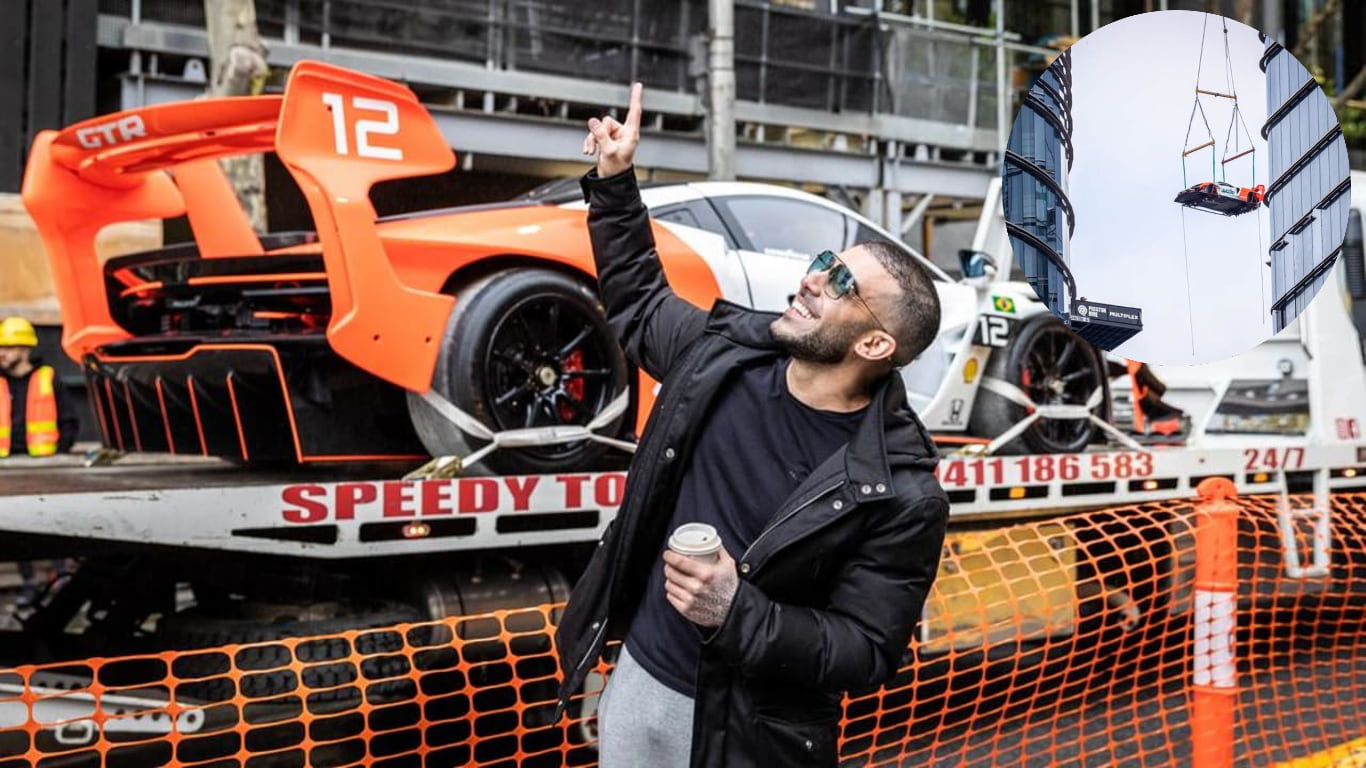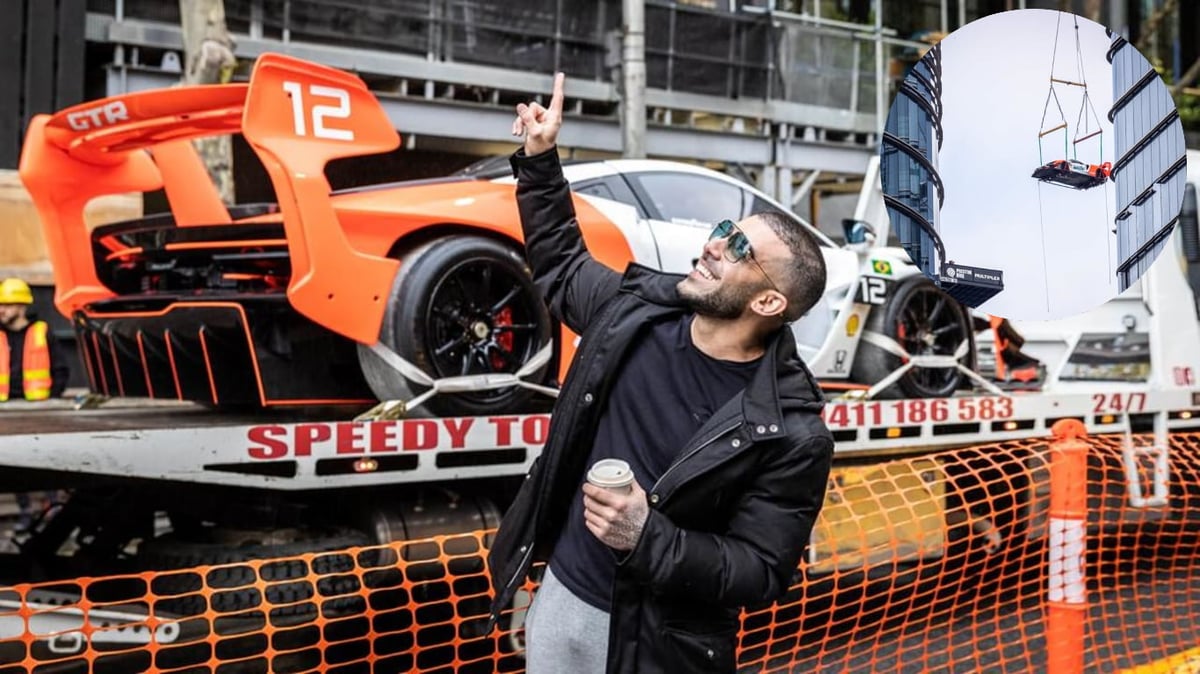 "The paper value of LMCT+, which Portelli started in 2018, is the main source of his wealth. Add in large collections of sports cars and properties, and his estimated valuation is $1 billion, which puts him in seventh spot on the 2023 AFR Young Rich List."
But all the glitters ain't gold.
As The Australian Financial Review also pointed out in the same article spotlighting the self-made entrepreneur's triumphs, Adrian Portelli's otherwise enviable life isn't "without its complications."
For one, the Victorian Gambling and Casino Control Commission (VGCCC) has confirmed LMCT+ is under "ongoing investigation" following "multiple complaints" from the public; without revealing the nature of said complaints against LMCT+.
A spokesman for Portelli states the regulator's investigation is simply "routine information gathering of the type we have welcomed for the past five years," while assuring there's no major cause for concern.
I suppose we'll just have to wait and see — check out the 2023 AFR Young Rich List's Top 10 below.
AFR Young Rich List (2023)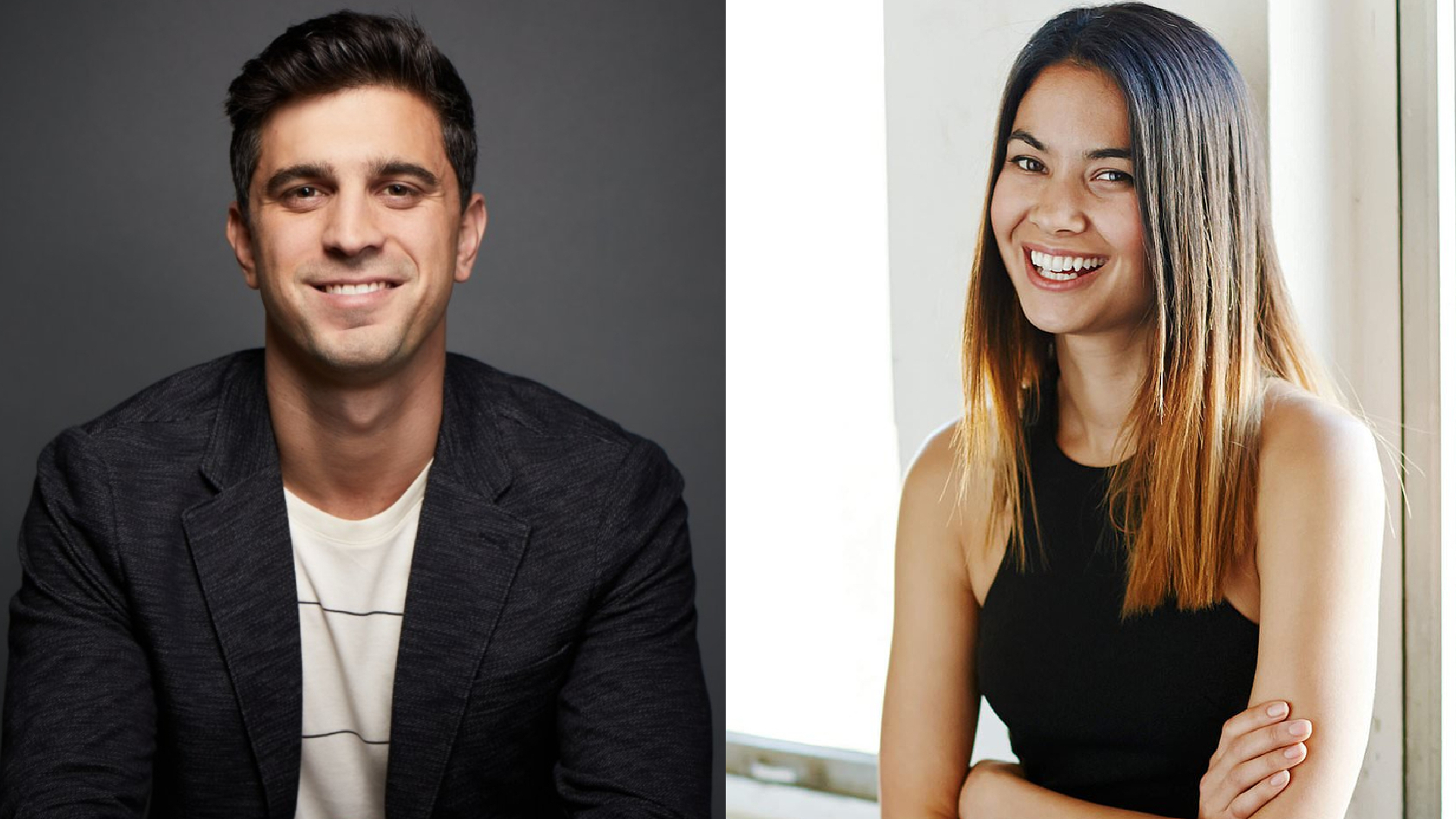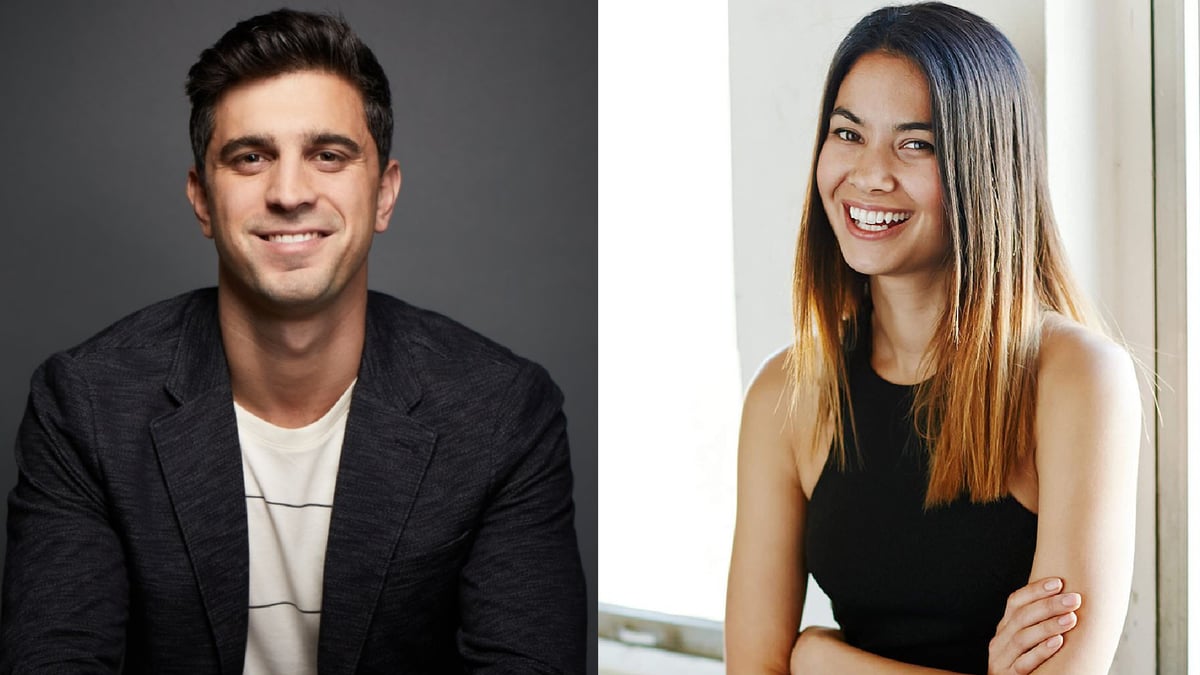 #1 & #2. Melanie Perkins & Cliff Obrecht (Tech) — $13.1 billion
Canva | Co-Founders, CEO, & COO
Age: 36 & 37
Perkins and Obrecht founded the graphic design platform Canva in Perth in 2012, implementing lessons in user-friendliness learnt from a business printing school yearbooks. It is one of Australia's most successful tech companies and its software is used by more than 135 million people a month. Backed by a who's-who of venture capitalists led by Blackbird Ventures, Canva's valuation reached $55 billion in 2021 before the reality of rising interest rates caught up and pared back the Nasdaq IPO candidate's worth to $39 billion, based on a secondaries share sale in August. The couple retain 30% of Canva and have pledged to give most of their fortune to charity. The couple's valuation is combined.
#3. Ed Craven (Gambling) — $3.11 billion
Stake.com | Co-Founder
Age: 27
Craven and his American friend Bijan Tehrani have created a money machine. Stake.com, an online casino that allows bets in cryptocurrency, has more than six million accounts registered and 600,000 regular players, many of them from countries such as Brazil and Japan where gambling with crypto is not expressly prohibited. Using endorsement deals with the likes of rapper Drake and the Alfa Romeo Formula 1 team to project trustworthiness, stake.com's gross revenues have sprinted from $1.8 billion in calendar 2021 to $4 billion last year. The $88 million Craven paid for a Toorak mansion in 2022 remains a Melbourne record.
#4. Sam Prince (Retail / Health Care) — $1.55 billion
Zambrero | Founder
Age: 39
Medical doctor Prince started his Mexican food franchise Zambrero in Canberra in 2005. It now has more than 250 outlets worldwide. Valued at about $1 billion by an investment from Europe's Metric Capital Partners in March, it donates a meal to the needy for every meal it sells — a gesture inspired by the poverty-stricken upbringing of Prince's mother in Sri Lanka. His next venture is a mentorship-based training program for future entrepreneurs. He also owns the Next Practice chain of 13 medical clinics, and his One Disease charity is credited with eliminating crusted scabies in the Northern Territory.
#5. Jack Zhang (Tech / Financial Services) — $1.45 billion
Airwallex | Co-Founder & CEO
Age: 38
Zhang is the co-founder and largest individual shareholder in Airwallex, which he started with university friends in 2015 after becoming frustrated at the cost of forex transfers for his cafe. Airwallex gives businesses a cheaper, faster way to make cross-border payments, by combining the money transfer and the forex conversion into a single transaction. It has attracted investment from Tencent and Mastercard, and $1.4 billion has been raised across 12 rounds since then, giving Airwallex an $8.5 billion valuation. Its service has expanded to include bank accounts, online payment acceptance, and borderless cards.
#6. Nicholas Molnar (Tech / Financial Services) — $1.16 billion
Afterpay | Co-Founder & Global Chief Revenue Officer
Age: 33
Molnar is the co-founder of Afterpay, the buy-now-pay-later pioneer that since 2014 has taken advantage of Millennials' wariness of credit cards, and built a service so ubiquitous that its name became a verb. However, the $39 billion price tag that Molnar and his co-founder, former investment banker Anthony Eisen, achieved for Afterpay when it was bought by Jack Dorsey's Block in 2021 is looking ever more expensive. Block has been hit by an investor class action alleging an earlier data breach at Afterpay went undisclosed, while there are worries about the willingness of retailers to continue paying for the service.
#7. Adrian Portelli (Gambling) — $1.03 billion
LMCT+| Founder
Age: 34
After years of hustling under the radar, Portelli burst into the public eye in 2022 with a bid on Omar and Oz's house during the finale of Nine's The Block. Those who assumed he was a dummy-bidding friend of the vendors looked silly days later, when Portelli bought the second-placed house, and claimed he had enough cash to "buy all the houses". That wherewithal comes mainly from the success of LMCT+, a rewards club that Portelli, the son of a truck mechanic, launched in 2018. It now has more than 300,000 subscribers, and the business has been valued at $800 million. This year, Portelli courted more attention when he bought a $39 million Melbourne penthouse and had a $3 million McLaren winched inside.
#8. Jacob Dai (Tech / Financial Services) — $966 million
Airwallex | Co-Founder & Chief Technology Officer
Age: 39
Dai is the chief technology officer and co-founder of Airwallex, a platform that helps businesses manage their global payments and treasury functions. Melbourne's most successful software start-up, it has maintained a valuation of $8.5 billion throughout the recent tech sector turmoil. Dai studied software engineering at the University of Melbourne, where he got to know his four fellow Airwallex founders including Jack Zhang (#5), whose subsequent work as a solutions architect for Australian banks helped inform his epiphany for a plug-in to legacy banking systems that made cross-border payments faster and cheaper.
#9. Robert Chamberlain (Travel) — $877 million
Huno Group | Founder
Age: 39
Chamberlain is the founder of Huno Group, which runs a network of travel websites referring more than $1b in sales annually to its partners such as airlines and hotels, principally in the US and Europe. Chamberlain began working on his first travel comparison and booking website, AirfaresFlights.com.au, in 2003 while studying for an IT degree at the University of Sydney. Apart from a short stint at PwC, he has run Huno Group ever since. The company also holds residential property assets in Australia and a portfolio of listed and unlisted equities, primarily in the travel and technology sectors.
#10. Max Li (Tech / Financial Services) — $771 million
Airwallex | Co-Founder & Product Architect
Age: 39
Li is the co-founder and product architect of Airwallex, a platform that combines cross-border payments and foreign exchange conversion into a single transaction. Li and friend Jack Zhang (#5) were running Melbourne's Tukk & Co cafe in 2014 when they got fed up with exorbitant fees on small international payments. With friends Jacob Dai (#8), Lucy Liu, and Ki-Lok Wong, they built an application programming interface to sit on top of legacy bank systems and make such transactions faster and cheaper. Airwallex has maintained a valuation of $8.5 billion, struck by a 2021 fundraising, despite volatility in the tech sector.
---
Check out the complete 2023 AFR Young Rich List (all Top 100 entrants).