I suppose when you're a billionaire like Jared Isaacman – an incredible hustler who dropped out of high school, flew fighter jets all throughout his 20s, set a world record for circumnavigating the globe, before making his fortune training military operatives – there's not much else to do in this lifetime aside from piloting your own entirely civilian space mission bought directly from SpaceX.
On February 1st of this year, it was announced our talented Mr Isaacman had not only bought a Falcon 9 rocket launch from SpaceX, but was also in the process of planning the very first all-civilian space mission. With the objective of raising US$200 million for St Jude Children's Research Hospital – half of which Isaacman has pledged to donate himself – the first confirmed passenger is 29-year-old cancer survivor and St Jude physician's assistant, Hayley Arceneaux.
At age 10, Arceneaux herself was a bone cancer patient at St Jude, having undergone chemotherapy as well as surgery to replace some of her leg bones with artificial ones. As noted by BBC, in a previous era, such a detail would have "grounded" her ambitions to become an astronaut for NASA given the traditionally strict medical requirements. Thankfully, private space missions are a bit more relaxed. Now, she's on track to make history as the youngest American to ever orbit Earth, as well as becoming the first person with a prosthetic body part to ever visit space.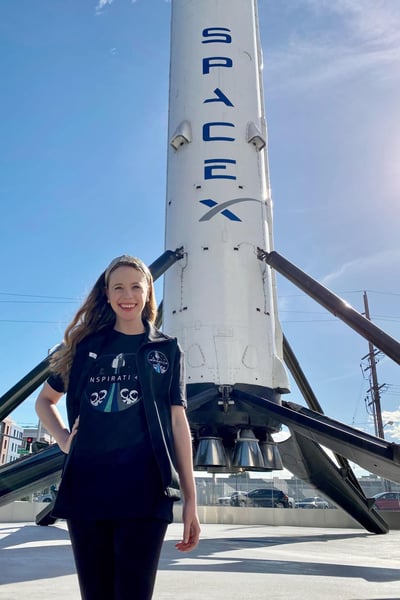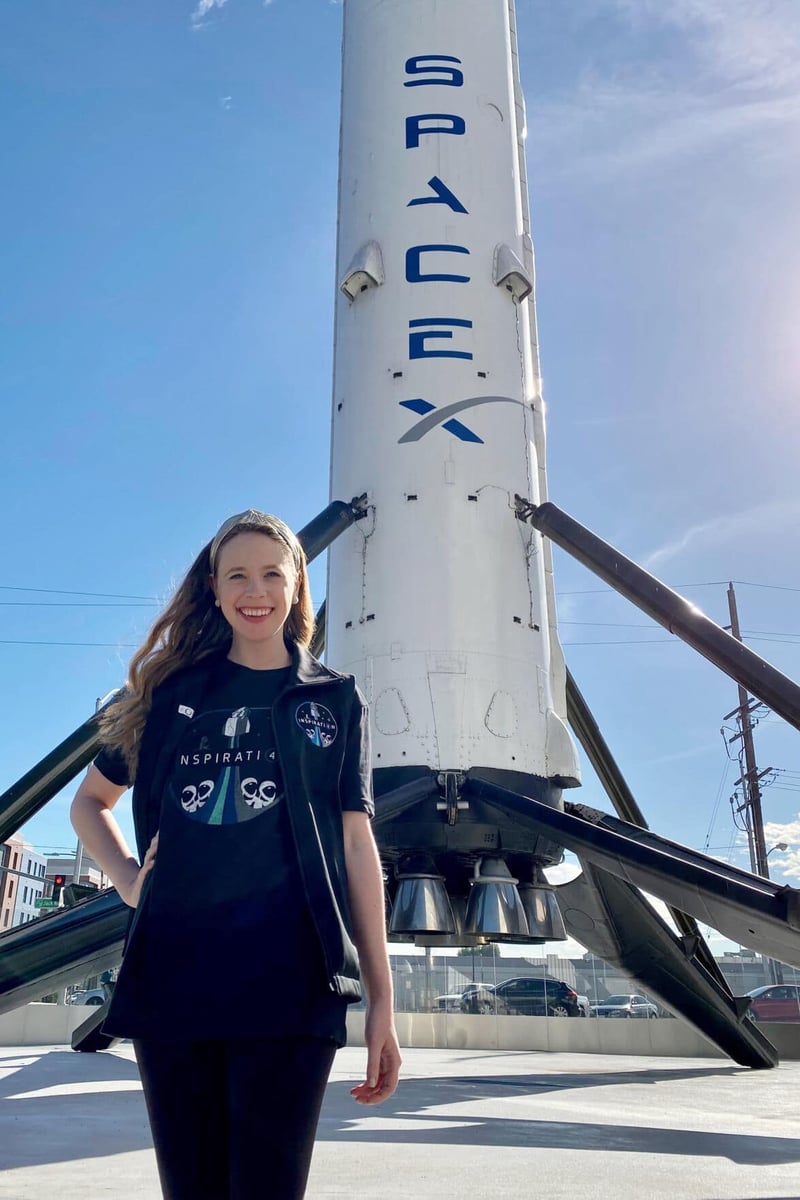 RELATED: Former NASA Chiefs Want To Build A Space Hotel By 2024
"I've held onto the biggest secret of my life for a month and a half," says Arceneaux, who will also serve as the flight's medical officer.
"Until this mission, I could have never been an astronaut. This mission is opening space travel to people who are not physically perfect."
"I think it's going to inspire people in so many ways. It shows them that anything is possible."
"From the start, we wanted a crew member that represented the mission's spirit of hope," says Isaacman.
"I can't think of a better person than Hayley to fulfil that responsibility."
RELATED: The Neptune Space Balloon Will Take You 100,000 Feet Above Ground
The remaining two seats will be occupied by names revealed in March. One will be the winner of a sweepstake competition (with proceeds donated to St Jude), while the other will be decided by a contest asking entrepreneurs to design an online store using software made by Isaacman's payment tech company, Shift4.
Once the crew members have been fully assembled, they will undergo rigorous, year-long training to ensure everyone has the necessary technical skills, and become acclimated to zero gravity living. Liftoff of the Falcon 9 is currently scheduled to occur sometime towards the end of 2021 from Florida's Kennedy Space Centre.
Isaacman isn't exactly the first billionaire to have his sights set on a personal space mission. Aside from the obvious – i.e. Elon Musk, Jeff Bezos – many of you may recall Japan's Yusaku Maezawa, who snapped up every seat on SpaceX's inaugural flight around the moon. Some of Maezawa's other more recent antics include buying US$57 million artworks by Jean-Michael Basquiat and giving away millions on Twitter. Regardless, this will certainly be one for the books.