It may have become a parody unto itself in recent times given the lack of regulation and perennial volatility, but Bitcoin may have the last laugh yet as its price officially surpasses US$18,000 (AU$24,650) for the first time since December 2017. According to Deutsche Bank analysts, this marks one of just six days in the cryptocurrency's total history where it closed above US$17,000.
2020 has been something of a prosperous year for investing with legions of retail players riding the waves of uncertainty and chaos into monster gains. 2020 has also been quite a prosperous year for Bitcoin with its price now up +154% year-to-date (+70% since the start of October alone); as well as having now achieved its highest-ever market capitalisation of US$335 billion – shattering the previous record of US$328 billion set in late 2017.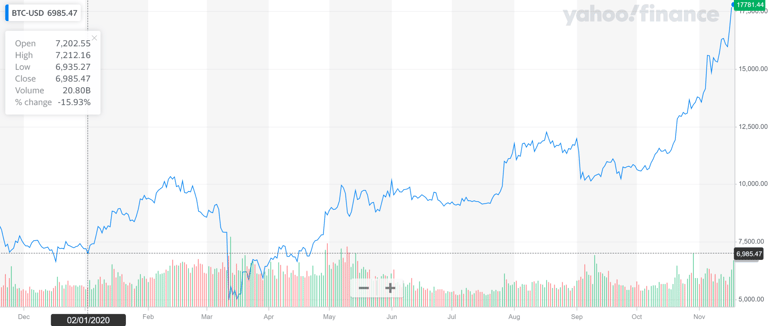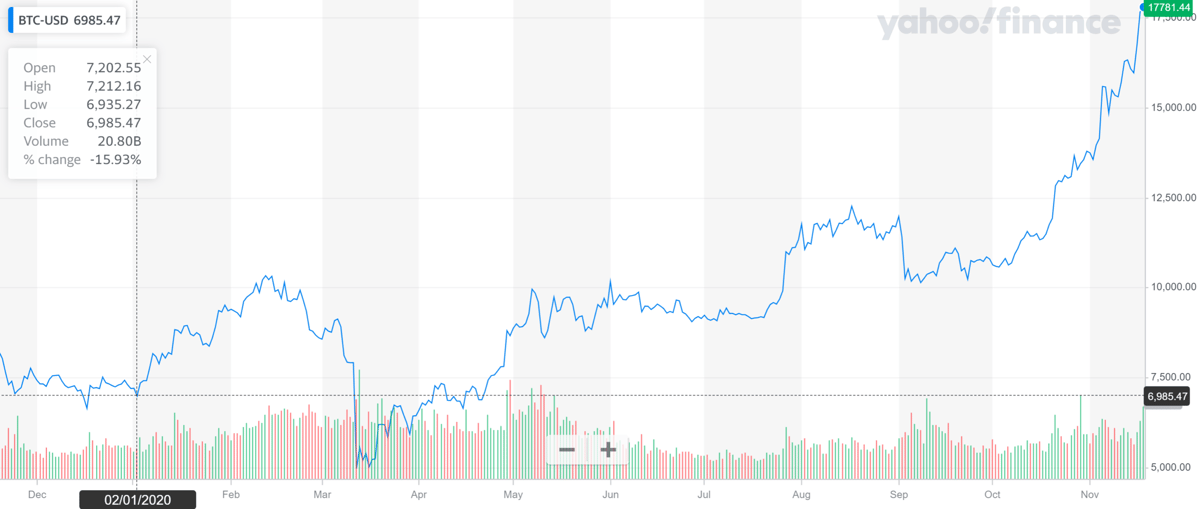 RELATED: Why Aussie Blokes Are Ditching 8-Leg Multis For Day Trading
So what exactly happened? Many attribute the October rally to PayPal's announcement that its platform will allow users to buy, hold, and sell Bitcoin, along with countless other virtual currencies. At the current rate of growth, there's widespread speculation that it could indeed retrace its steps to the highest-ever price of US$19,783, potentially even beyond towards US$20,000. Though keep in mind this was the same sentiment being touted three years ago right before the crypto market's infamous crash (or "bloodbath" as we called it).
"It's surely only a matter of time until a new high is achieved," Senior Market Analyst at OANDA Europe Craig Erlam tells Business Insider.
"Although there's something about the immense gains of the last month that make me a little nervous, given past experience."
Interesting times…