When you've earned more money than anyone could possibly spend across several lifetimes – believe us, we've even crunched the numbers – the reasonable thing to do is give it away. Which is why FTX Founder & CEO Sam Bankman-Fried has publicly committed to just that by signing the Giving Pledge.
Joining the ultra-wealthy likes of Bill Gates, Warren Buffet, Mark Zuckerberg, Elon Musk, Larry Ellison, as well as Australia's own Melanie Perkins and Cliff Obrecht of Canva fame, a good majority of Bank-Fried's US$21 billion / AU$29.3 billion fortune is being dedicated towards philanthropy. Either during his lifetime or in his eventual will.
RELATED: The Highest-Paid CEOs Of 2022 (In Australia & Around The World)
---
---
"A while ago, I became convinced that our duty was to do the most we could for the long-run aggregate utility of the world," Sam Bankman-Fried wrote in his pledge letter.
"In the end, it's the work my friends and colleagues at foundations do that matters the most."
Sam Bankman-Fried has steadily been establishing himself in the public sphere beyond ranking among the richest individuals minted by the cryptocurrency market boom. The 30-year-old MIT graduate is something of an effective altruist, which entails striving to benefit as many people as much as possible and actually taking tangible actions to achieve said benefit.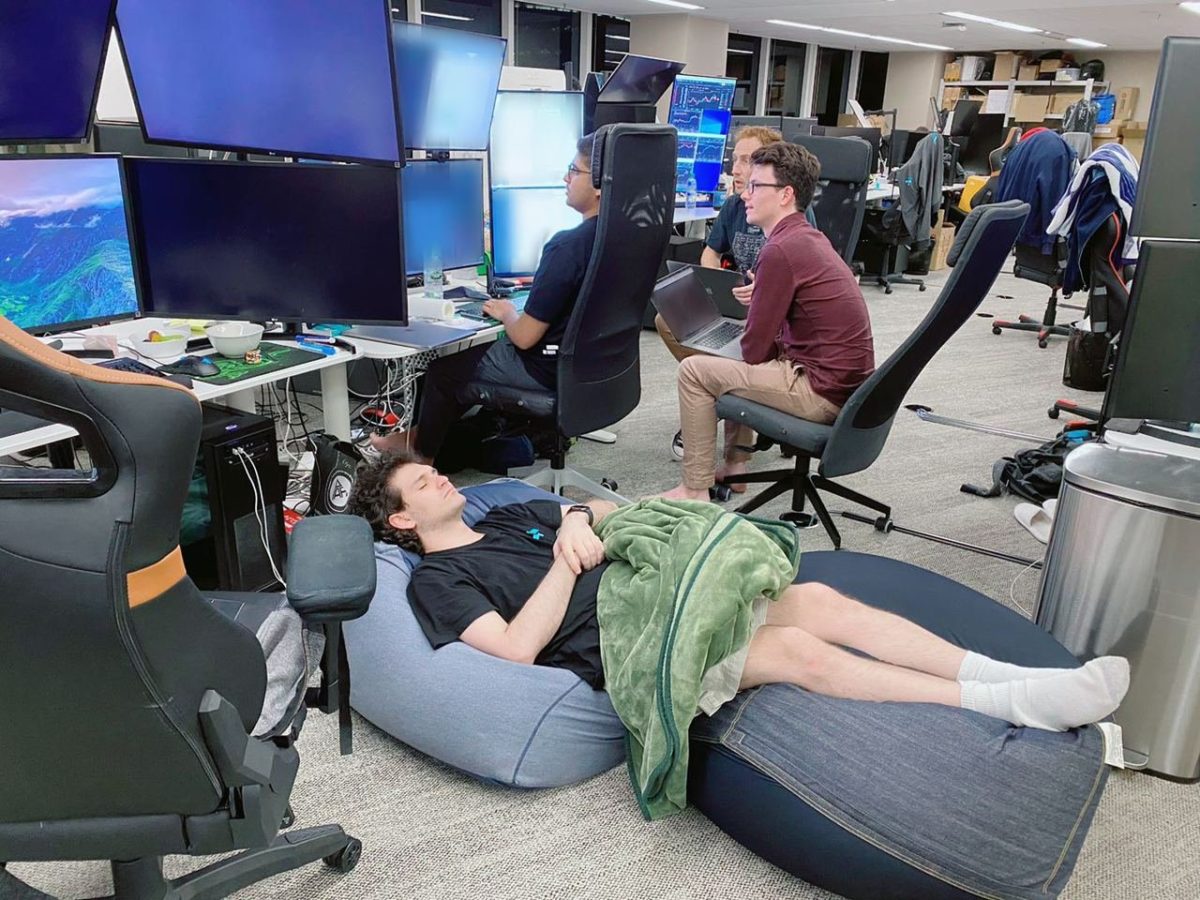 "Five years ago, Sam Bankman-Fried was working for a charitable organisation that promoted the then-fringe idea of effective altruism: using scientific reasoning to figure out how to do the most good for the most people," explains Zeke Faux of Bloomberg.
"Then he spotted a seemingly too-good-to-be-true pricing anomaly in Bitcoin and decided that for him, the right path would be making tons of money to give away. Now, Bankman-Fried is one of the richest people in the world."
"He'll keep enough money to maintain a comfortable life: 1% of his earnings or, at minimum, $100,000 a year. Other than that, he still plans to give it all away – every dollar, or Bitcoin, as the case may be."
RELATED: 25-Year-Old Uni Dropout Makes His Debut On Aussie Rich List
---
---
"You pretty quickly run out of really effective ways to make yourself happier by spending money," Sam Bankman-Fried told Zeke Faux.
"I don't want a yacht."
To date, the FTX Foundation – FTX's philanthropic arm – has set aside US$21.8 million / AU$30.4 million for charity.
At the time of this writing, the Giving Pledge boasts a total of 230 signatories hailing from 28 different countries. And suffice it to say, the collective net worth is staggering.