The only certainties in this life are death, taxes, and every dude between the age of 12 and 45 making regular use of Google Chrome's Incognito Mode. For whatever the reason… I'll leave to your undoubtedly active imaginations.
The general assumption has always been that anything which occurs during Incognito Mode automatically disappears into the oblivion once you exit. But back in June, a group of very motivated lawyers filed a class-action lawsuit against Google for tracking all our Incognito Mode activity and holding onto the data. Cue sweat.
The complaint itself was filed to the US District Court (Northern District of California) by a partner at the Boies Schiller Flexner law firm. Stating that Google has apparently been in breach of user privacy due to the "unlawful and intentional interception and collection" of Incognito Mode data, the lawsuit is now seeking minimum damages of US$5 billion (AU$7.1 billion). This essentially amounts to US$5,000 (AU$7,120) for anyone who has used Incognito Mode from June 1st of 2016 onwards.
Naturally, Google wants this lawsuit dismissed. Most recently, the Alphabet Inc. owned entity made its own filing which maintained that Google Chrome outlines user activities are not automatically invisible during Incognito Mode:

"The user's activity during that session may be visible to websites they visit, and any third-party analytics, or ads services the visited websites use," the official filing noted.

Those of you familiar with Incognito Mode may recall the landing page states your activity might still be visible to "websites that you visit… your employer or school… your internet service provider".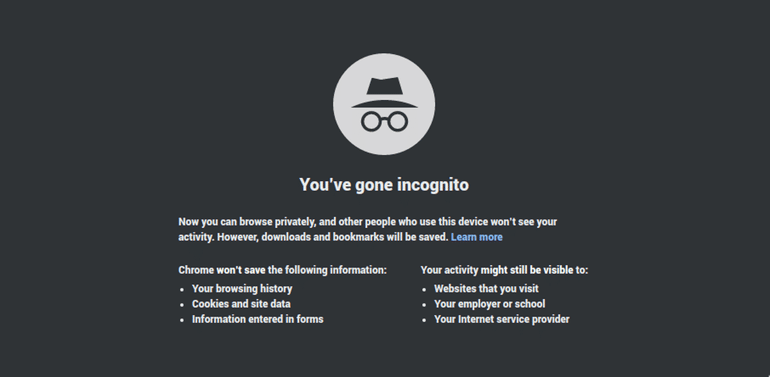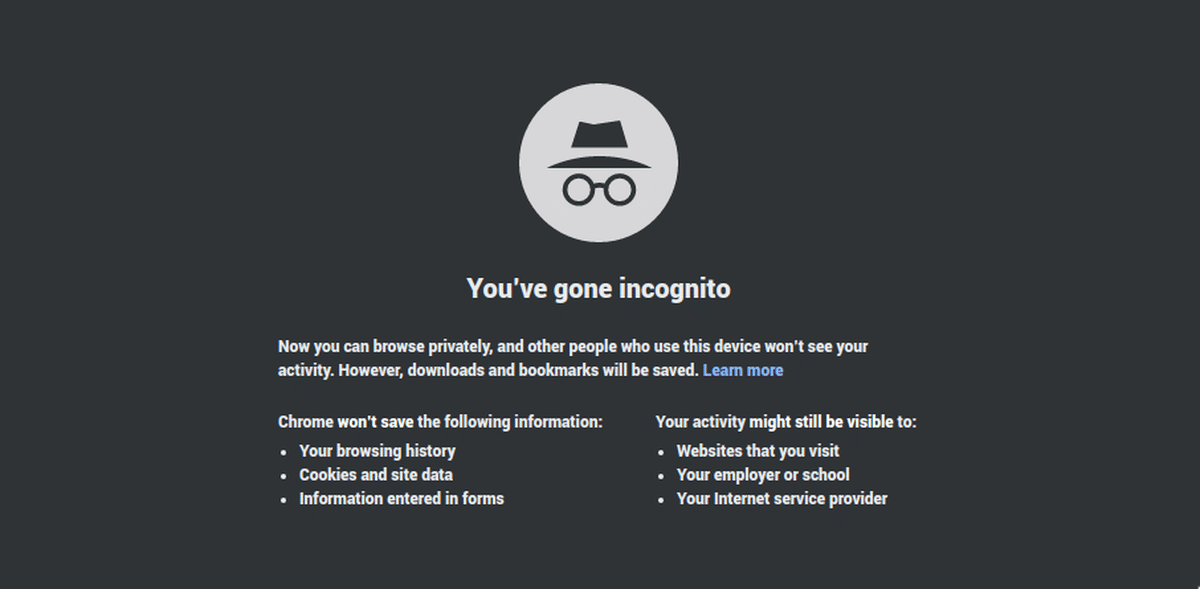 The class-action lawsuit, however, is also claiming Google "accomplishes its surreptitious tracking" via means outside of Incognito mode alone – Google Analytics, Google Ad Manager, even Google Sign-In for websites. A failure to disclose the aforementioned tracking tools outright within the existing Incognito message – in addition to the Incognito Mode data storage – appears to make this a far graver situation.
"Through its pervasive data tracking business, Google knows who your friends are, what your hobbies are, what you like to eat, what movies you watch… and even the most intimate and potentially embarrassing things you browse on the internet – regardless of whether you follow Google's advice to keep your activities 'private'."
"Google must be held accountable for the harm it has caused to its users in order to ensure it cannot continue to engage in the covert and unauthorized data collection."
Lawsuit aside, it would be naive to assume your personal data is completely safe just because a disclaimer tells you so in this day and age. Read about whether your phone is really listening to you here and ways you can fight back against the likes of old mate Zuckerberg here.