Hasbulla Magomedov is beloved by many and only truly understood by very few.
With over 2 million followers on Instagram and approximately 4.7 billion views on TikTok, this pint-sized social media tour de force has steadily become a household name in just about any corner of Earth with internet access — a development that's simultaneously confounding and unsurprising.
RELATED: Hasbulla Is Coming To Australia (And We Finally Have Tour Dates)
---
---
At this point, you probably have an entire litany of additional questions in dire need of answering, ranging from, "Why is Hasbulla famous?", "How tall is Hasbulla?", "How old is Hasbulla?", to "What is Hasbulla Magomedov's net worth?" and "What is Hasbulla's relationship with the Ultimate Fighting Championship?"
Here's everything we know about the uncrowned king of Dagestan.
---
Hasbulla Magomedov: The Living Meme Explained
Hasbulla Magomedov Overview
Name: Hasbulla Magomedov
Age: 19
Date of Birth: 2003
Nationality: Russian
Net Worth: $100,000 (Estimated)
Instagram: @hasbulla.hushetskiy (2.4 million followers)
Who is Hasbulla Magomedov?
Hasbulla Magomedov is a social media sensation from the Republic of Dagestan (Russia) who began posting content on Instagram in late 2020. Fast forward to present day and Hasbulla is now the subject of countless viral videos across both the 'gram and TikTok with 2.4 million social media followers.
As some of you may know, Dagestan is also where unrivalled mixed martial artist and retired UFC Lightweight Champion Khabib Nurmagomedov hails from. Hasbulla was quickly nicknamed "Mini Khabib" due to a) famously re-enacting Khabib's UFC 229 weigh-in, and c) the since-debunked rumour he's the actual son of Khabib, and c) his real-life relationship with Khabib Nurmagomedov.
Some claim Hasbulla and combat sports legend are "close friends." Aside from a few public appearances together, this appears to be unsubstantiated.
Why is Hasbulla Magomedov famous?
The exact genesis of Hasbulla's fame could be debated by scholars from now until the end of time. But there's one thing the ongoing discourse can agree upon: media attention surrounding Hasbulla increased considerably when he called out Abdu Rozik – AKA "The Borgir Kid" – and staged a pre-fight press conference, projecting them both into (greater) mainstream recognition.
---
---
Much of the novelty involved the fact Abdu has a similar genetic condition to Hasbulla (more on this later). Similar to the epic clash-that-never-was between Khabib Nurmagomedov and Tony Ferguson, however, the fight between Hasbulla and Abdu Rozik was destined to fall apart — a combination of logistical issues and the Association of Little People of Russia condemning the fight as "unethical."
Regardless, Hasbulla's profile would only rise from that point onward. Even controversial podcaster Joe Rogan namechecked him (which is the true mark of fame these days):
"Mini Khabib. Whoever's handling him is doing a fucking phenomenal job. Because he's like 18, right? He's everywhere."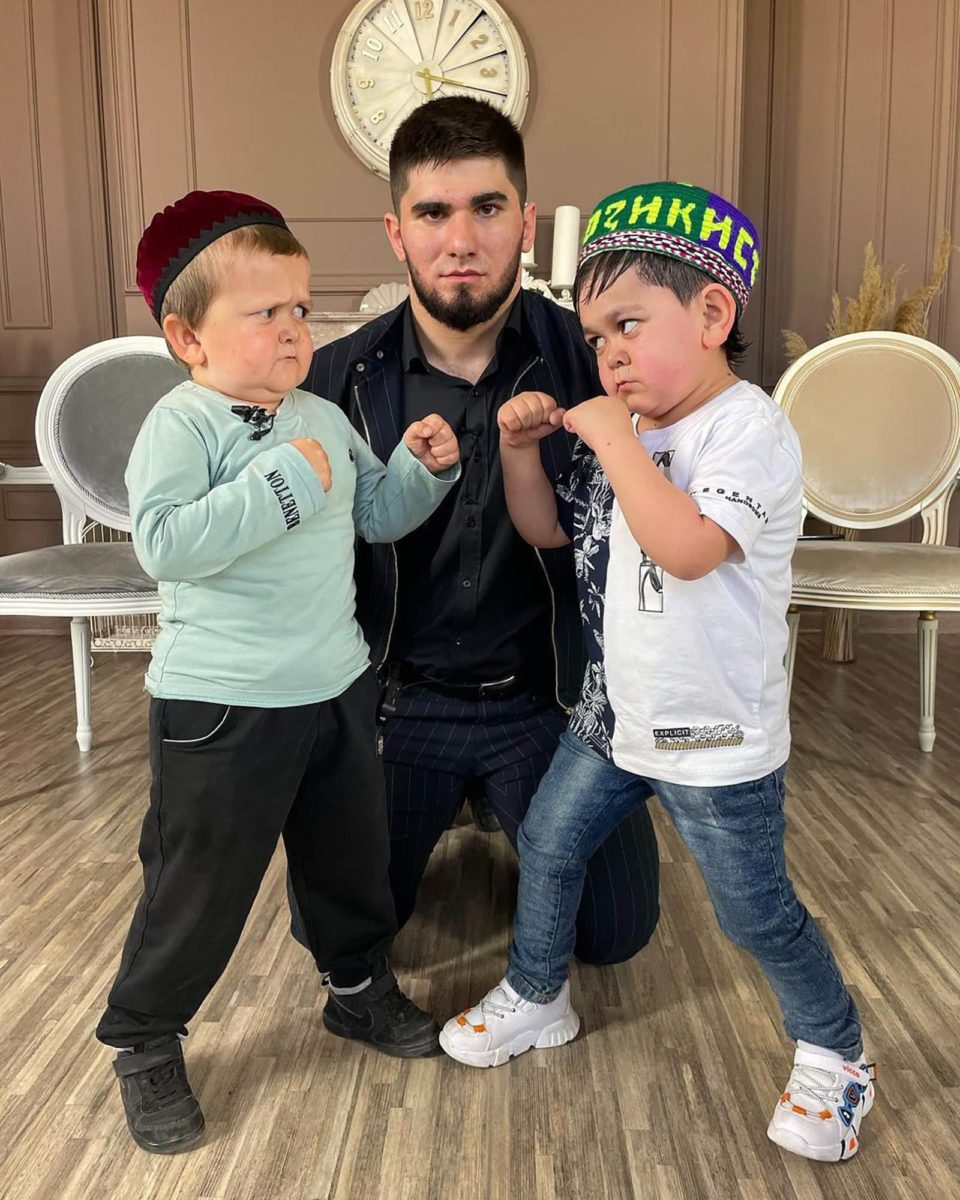 Why are men obsessed with Hasbulla?
Like Teddy Roosevelt and Jack Nicholson, Hasbulla Magomedov ranks among a certain calibre of historic figures, all of whom are defined by a life worth living. Similar to the 26th President of the United States, Hasbulla has overcome physical hardship with nothing but sheer determination and a couple of fightin' fists. And similar to the iconic Hollywood actor, Hasbulla fucks.
While his stature may be less than ideal, he more than makes up for it by representing masculinity at its very finest; perfect masculinity personified, if you will. A meticulously balanced duality who every single male should model themselves after in the philosophical and literal sense.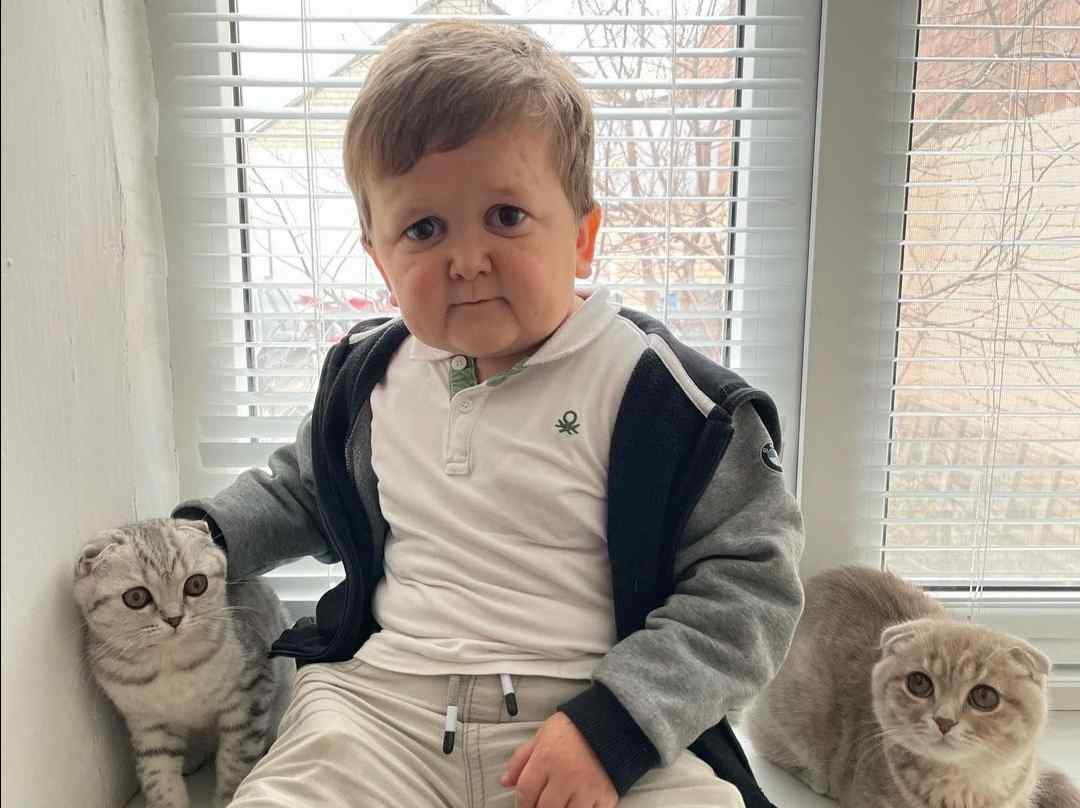 One half encompasses a carefree and almost-impossibly whimsical approach to the world, compassion for his fellow man, endless affection towards nature — particularly cats and birds — a high-pitched laugh that was the secret chord Leonard Cohen wrote about all those years ago (you know, the one that David played and it pleased the Lord). Hell, the lad still makes time for his family and the odd moment of prayer.
The other half encompasses relentless ambition, an appetite for fast cars, financial success, and good life in general; an assuredness in who he is, a desire to improve the self, plus that famed willingness to roll up his tiny sleeves and trade blows against anyone who has wronged him. Because sometimes, you gotta let a motherfucker know what time it is.
Hasbulla Magomedov is all this and so much more. A meme to aspire to… the saviour who was promised… Fredrich Nietzsche's dream of an Übermensch realised in a metre-tall package.
---
---
How old is Hasbulla Magomedov?
As of 2022, Hasbulla is 19 years old. Many presume he is much younger, due to his adorable stature and high-pitched voice, but this is simply the result of his dwarfism.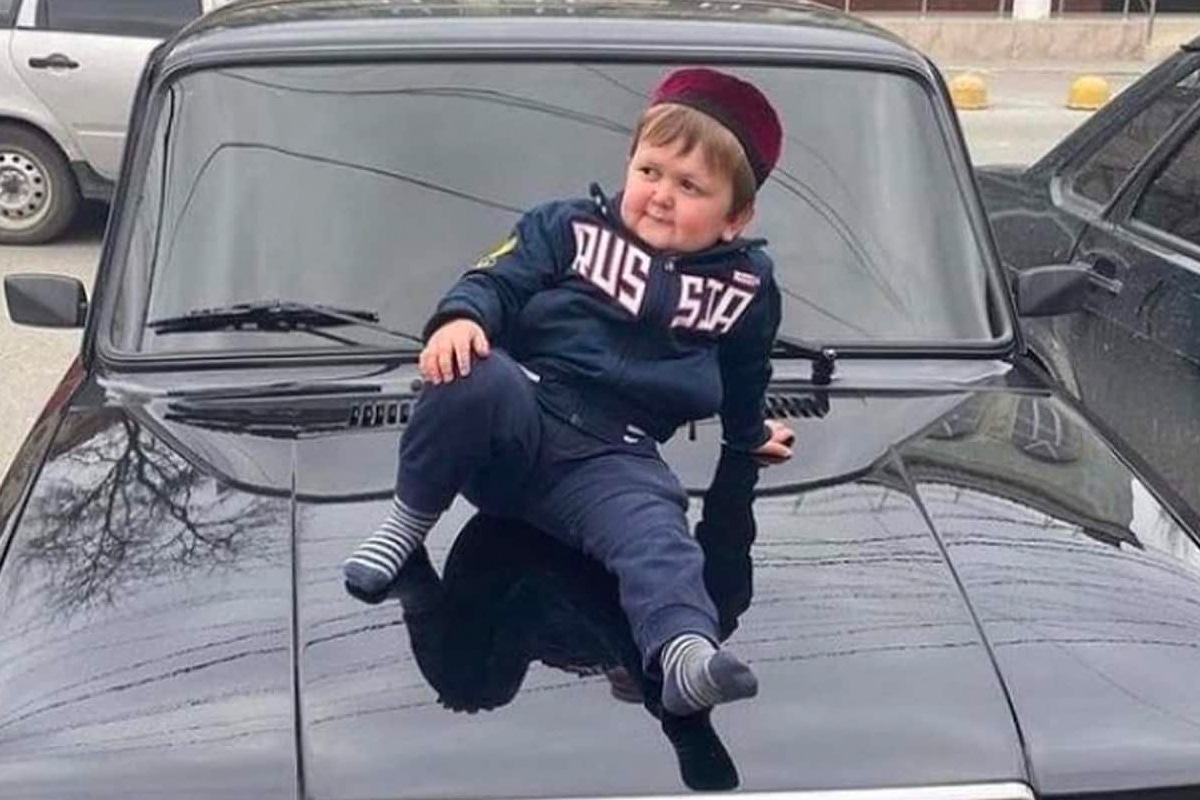 What Is Hasbulla Magomedov's condition?
Hasbulla was born with Growth Hormone Deficiency (GHD) — otherwise known as dwarfism — which is why the general population initially assumed he was a lot younger than his real age.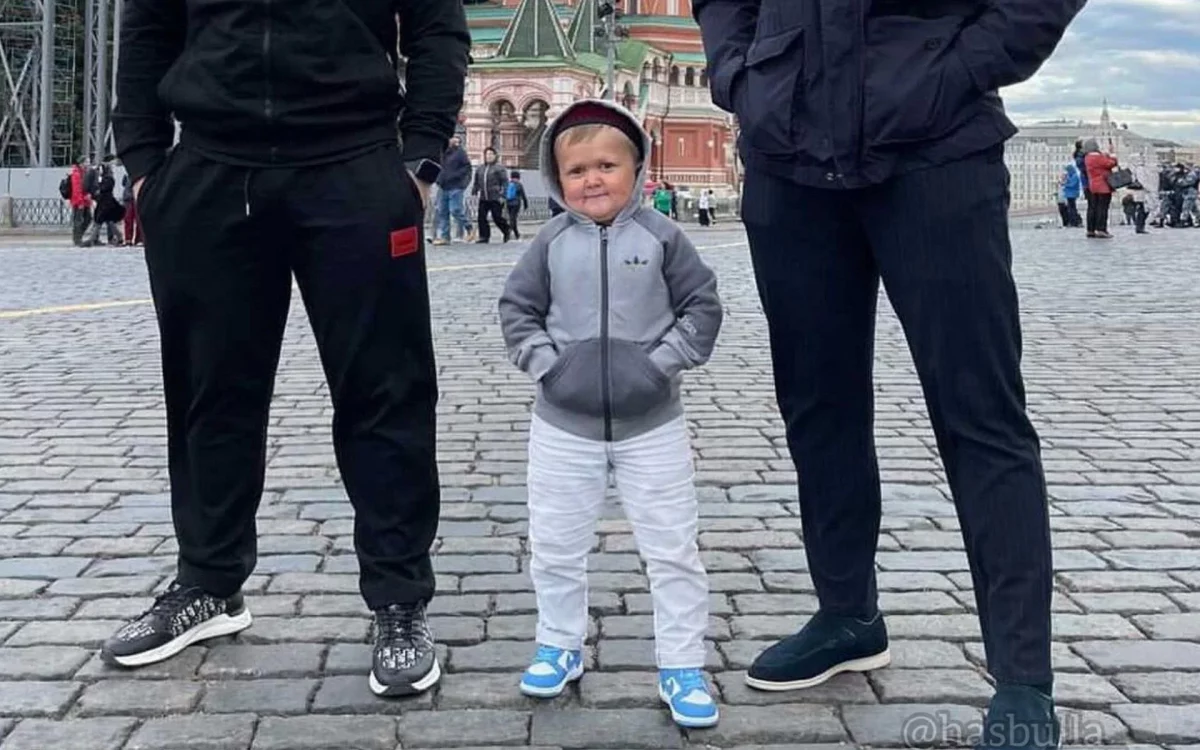 How tall is Hasbulla Magomedov?
Due to his Growth Hormone Deficiency/dwarfism, Hasbulla is only about a metre tall — or 3 feet and 3 inches.
Sources indicate his genetic disorder has also resulted in a total weight of approximately 16 kilos or 2.5 stone.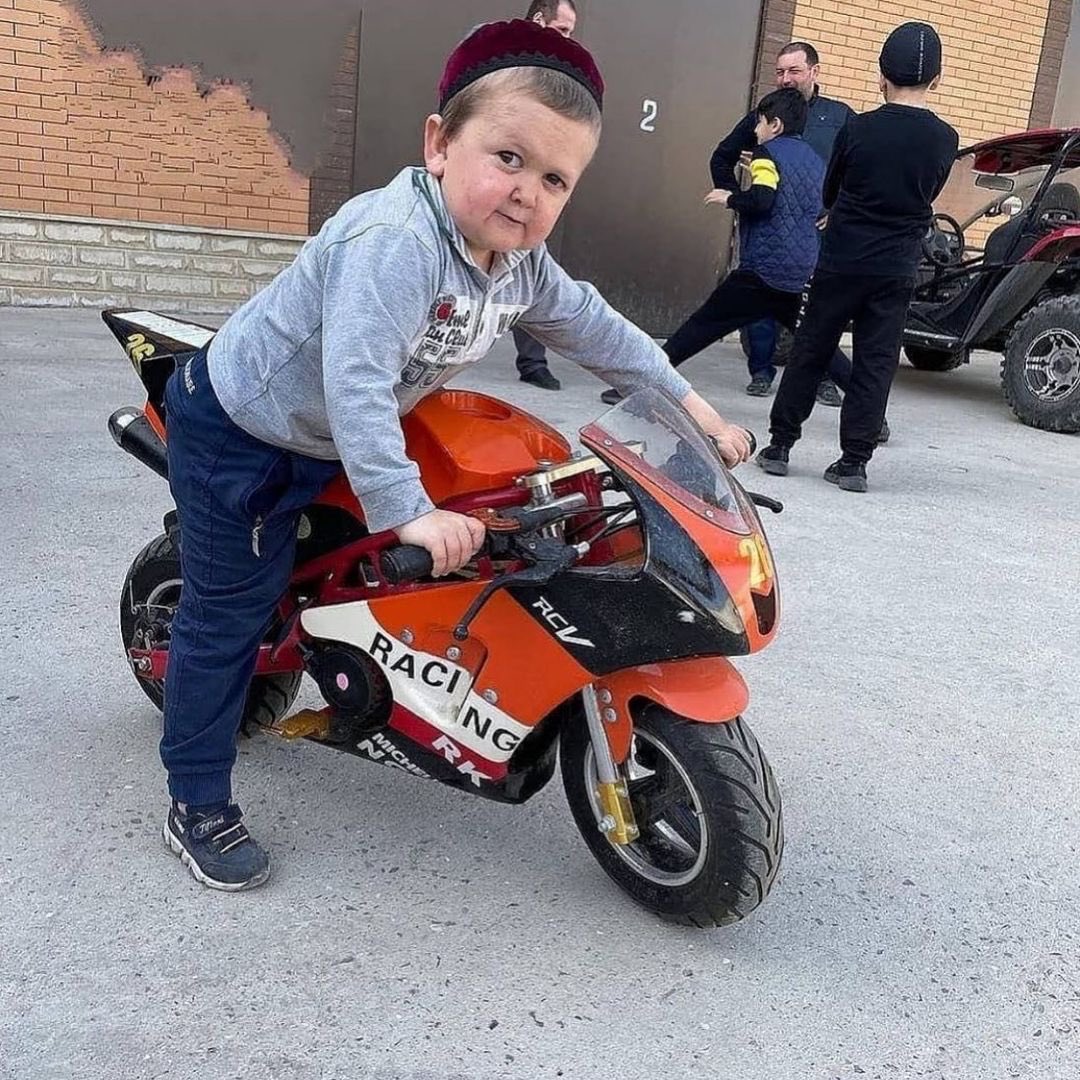 RELATED: It Finally Happened, Hasbulla Sat Down For His First Proper Interview
Is Hasbulla rich — what is his net worth?
Hasbulla's net worth isn't publicly disclosed information, although it's estimated to hover around the $100,000 benchmark.
Perhaps one day he'll actually take on the world of mixed martial arts by accepting the Abdu Rozik fight, responding to Kyrgyzstani UFC lightweight contender Rafael Fiziev's audacious challenge, or making good on his promise to "punish Conor McGregor" because he "talks too much." At which point it's red panty night with major pay-per-view dollars.
Make it happen, Dana White. Get the Russian Dwarf Athletic Association on the phone pronto. Or any sports association willing to make it happen. This is the show fight we've been waiting for.
---
---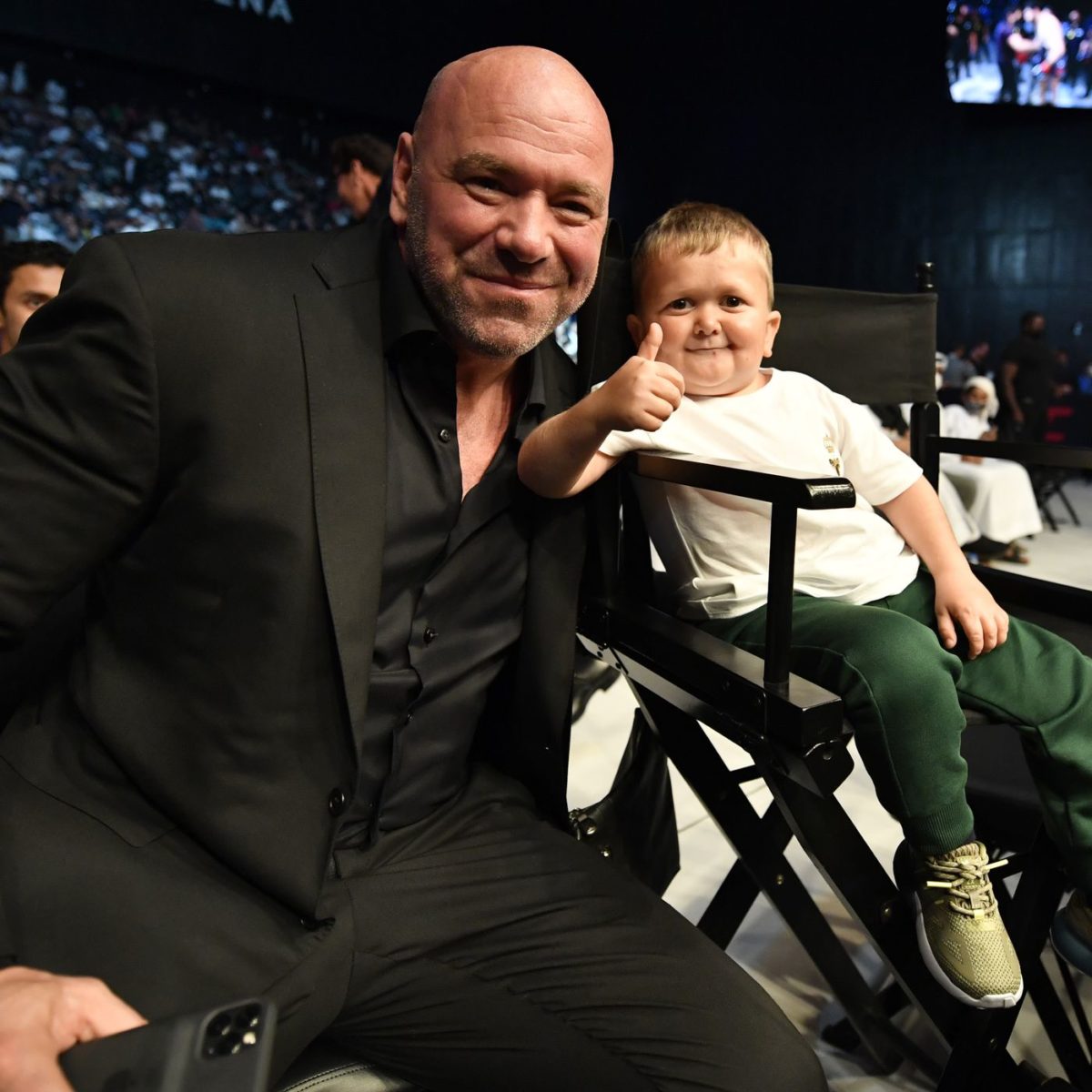 Hasbulla & The NFT Hustle
Like many public personalities with a substantial social media following, Hasbulla Nurmagomedov leveraged his newfound fame to capitalise on the NFT trend.
The first set was released on April 14th 2022, with each NFT depicting the internet star as a different figure in pop culture. And there's even a dedicated Crypto Hasbulla Instagram account featuring links to his entire NFT collection.
Anyone interested in owning their very own Hasbulla NFT can make a purchase using Ethereum on the OpenSea platform.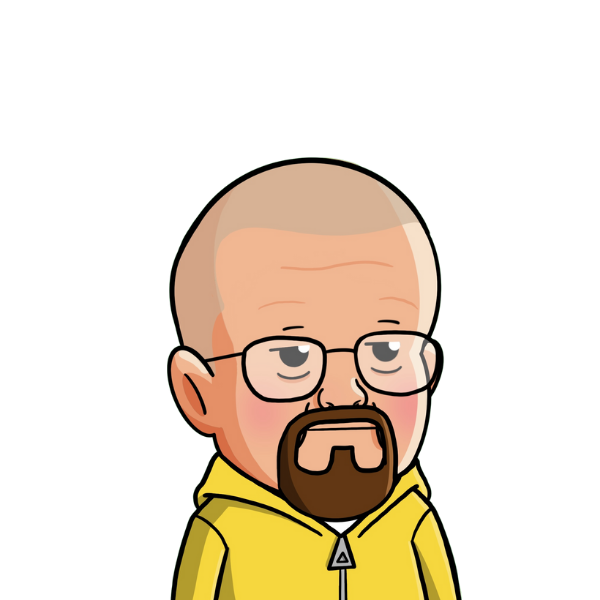 Hasbulla Interview: One-On-One With Barstool Sport's Caleb Pressley
History is defined by its most notable conversations. Richard Nixon and David Frost. Diana, Princess of Wales and Martin Bashir. But what of 2022? And, indeed, whom? The answer is Dagestani icon Hasbulla Magomedov and Barstool Sports' roaming finger-on-the-pulse, Caleb Pressley.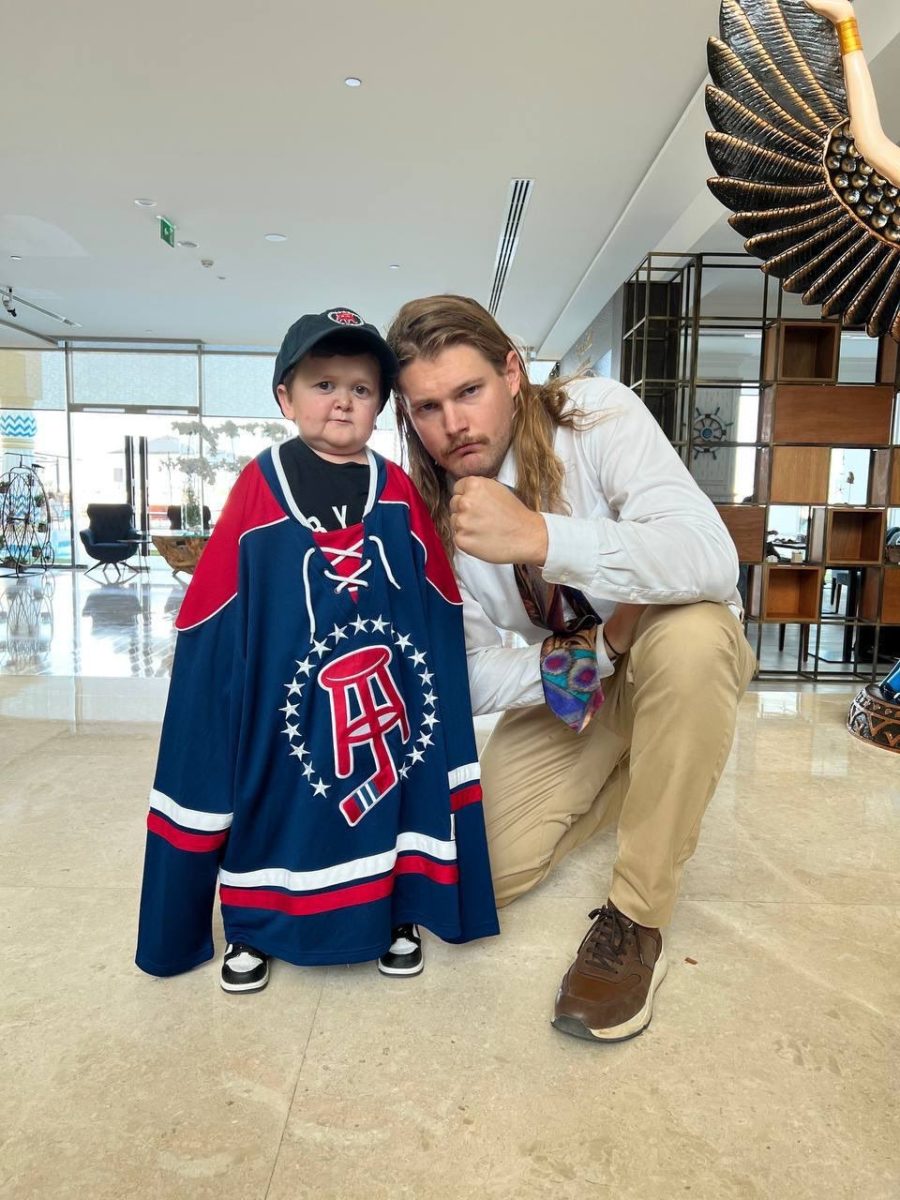 Filmed on location in Dubai, the GOAT-ed Sundae Conversation segment revealed some key insights about the man/myth/legend:
On his love of cars
"I like tuning them up. I like drifting. I like the noise they make."
On protecting himself in these streets
"When I carry the blade, people keep their mouth shut. Now I have my brothers with me… better than a knife."
On hitting the gym
"I don't pump iron, I am iron."
On his greatest weakness
"When people try to insult me, I'm quick to clap back and then it's beef."
On his political ambitions
"I want to become Minister of Internal Affairs for Dagestan… First I'll find my haters and make them panic. I'll slow down the speed limit within the city, but increase it on the highway. All the speed cameras are coming down."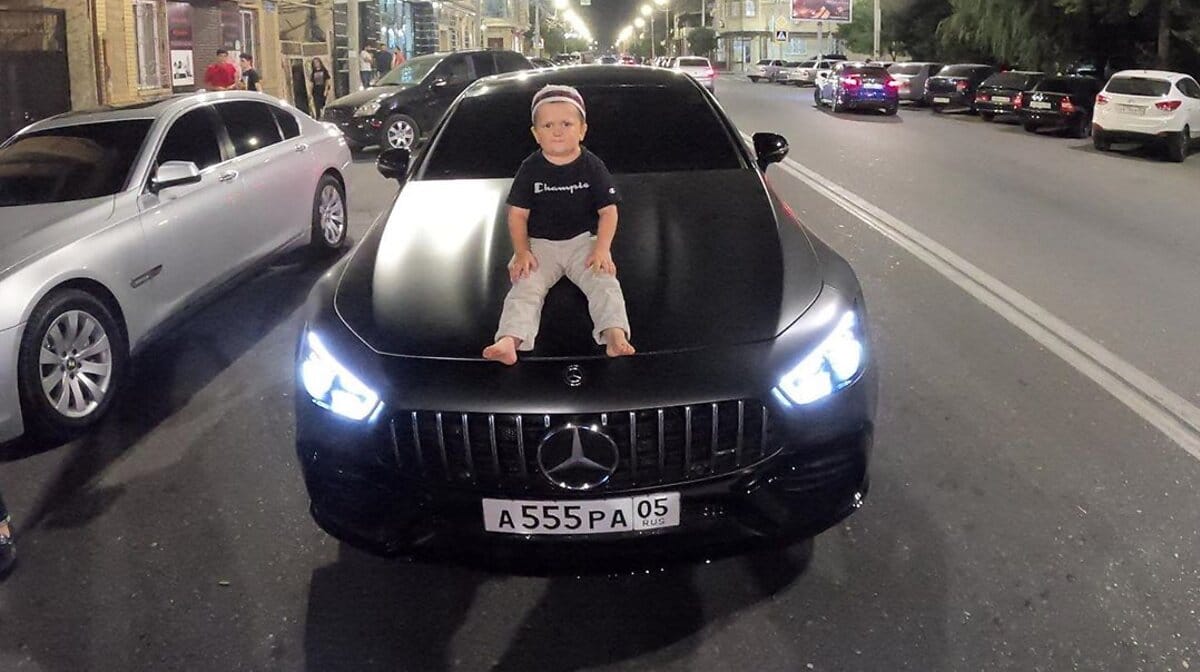 As seasoned spectators of the fiery 19-year-old sensation will tell you, what Mini Khabib lacks in growth hormones, he more than makes up for with his trigger-switch rage. Which is why halfway through the otherwise scholarly affair, a classic case of lost in translation led Hasbulla to hit the metaphorical pause, before literally hitting the talented Mr Pressley with everything he had loaded in those tiny fists.
Suffice it to say, he's already well-primed for MMA.
---
---