Kicking your feet up to enjoy the fruits of your labour ranks is one of the most satisfying feelings you can achieve in this lifetime. After investing decades into building waste management company Dial-A-Dump from the ground up, Ian Malouf sold his entire operation to Bingo Industries for a tidy $578 million back in 2019 – earning a place in the AFR Rich List almost immediately after.
These days, Malouf spends his days as a purveyor of yacht charters via his latest venture, Ahoy Club, and over this past week, the man indulged in what we've playfully described as an $80 million shopping spree: a weekend getaway located on Palm Beach's prominent Snapperman Beach ($20 million), as well as Sydney's famed ANZ penthouse ($60 million).
Up until recently, the Snapperman Beach pad was long held by the McNiven family, who acquired the joint back in 1997 for just $2.06 million. The property was held specifically by late businessman John McNiven before the eventual sale was negoatiated. Not much else is known about Malouf's newest weekender.
RELATED: Jay Leno's $17.4 Million Newport Mansion Channels Great Gatsby Vibes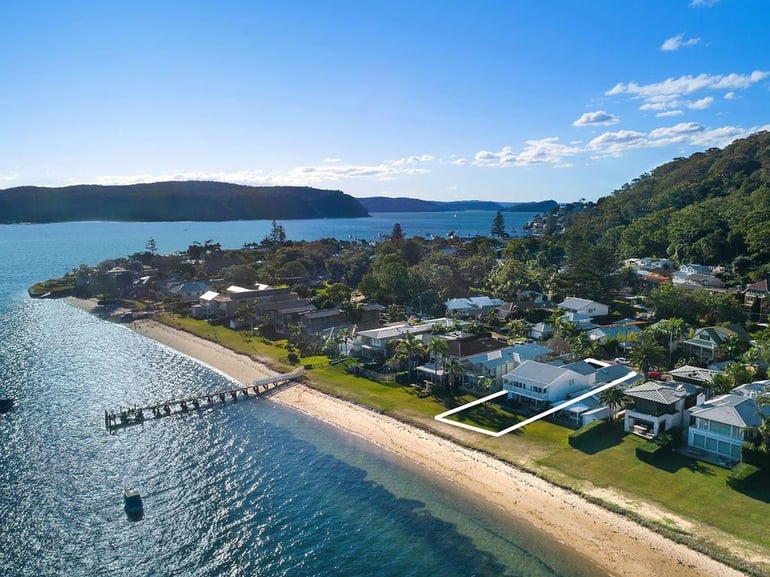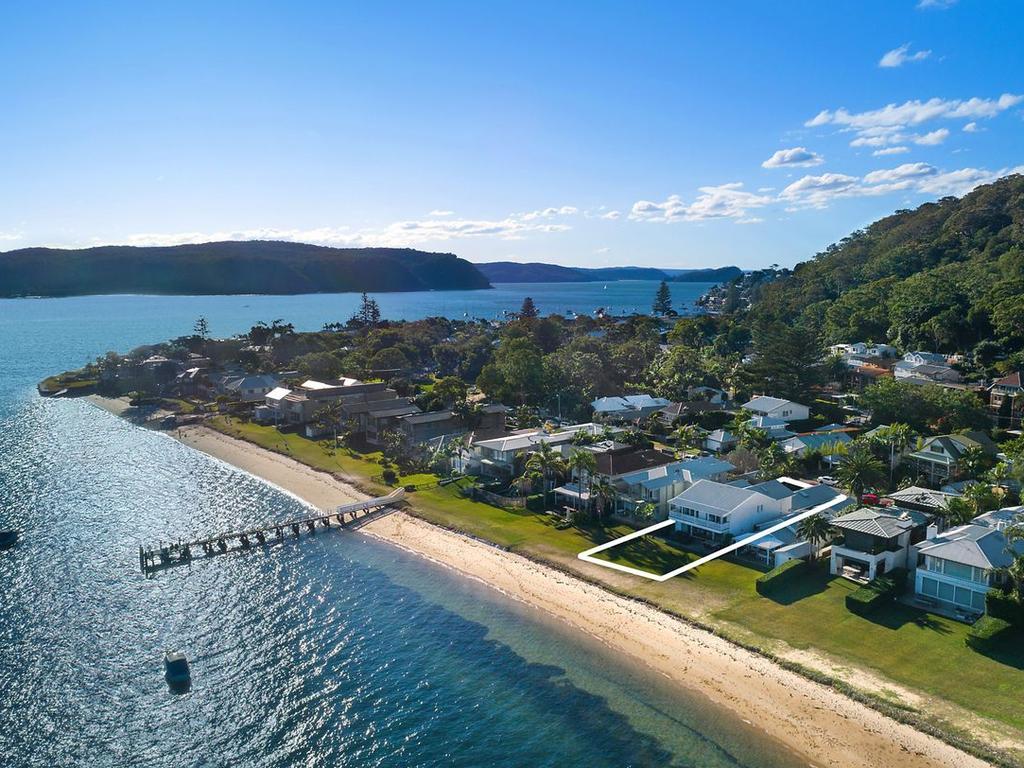 According to Domain, come summer, Ian Malouf will share the Pittwater waterfront with the "who's who of eastern suburbs families": the O'Neils, the Laundys and "rag-trading" Gazals, notable furniture retailer Anthony Scali, Sydney University Chancellor Belinda Hutchinson, Laser Clinics Co-Founder Alistair Champion, property baron Stephen Burcher, Atlassian Co-Founder Mike Cannon-Brookes, and more.
The award-winning ANZ penthouse, on the other hand, offers far less mystery. Well-known amongst the general public – including BH's own coverage here – this "sky mansion" received a spectacular upgrade in 2015 before it's initial listing through LJ Hooker Double Bay a few years later in 2018. Given it's James Bond-esque location above a Big Four bank and sheer grandeur, it naturally sent shockwaves through several headlines, and was once in strong contention to be recognised as the priciest Sydney property ever sold (now the country's most expensive residential sale of 2021).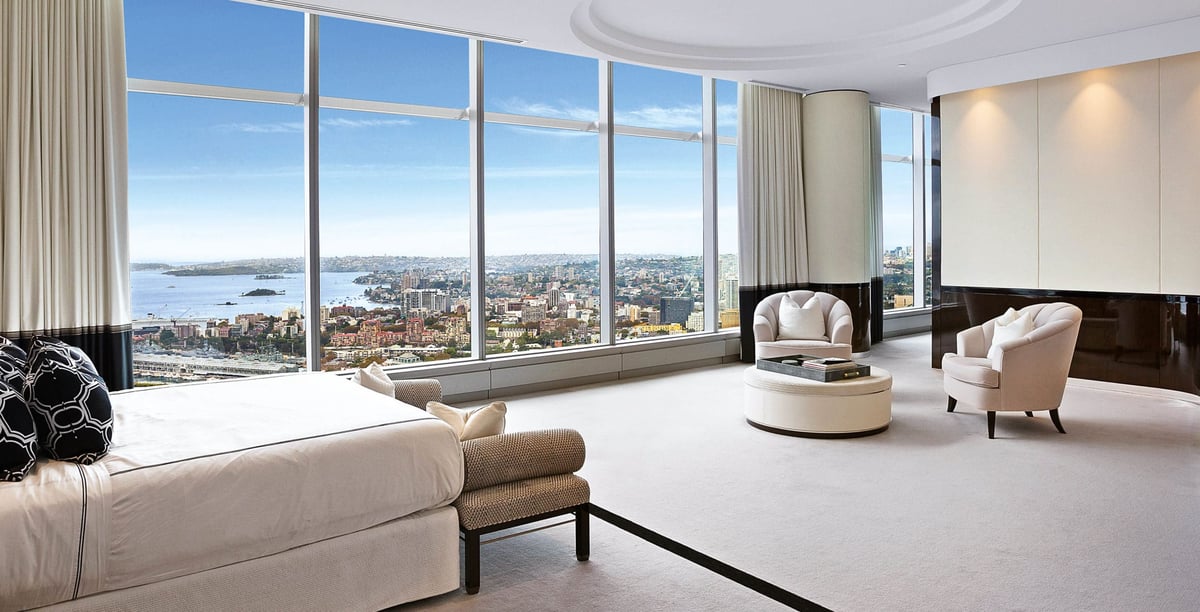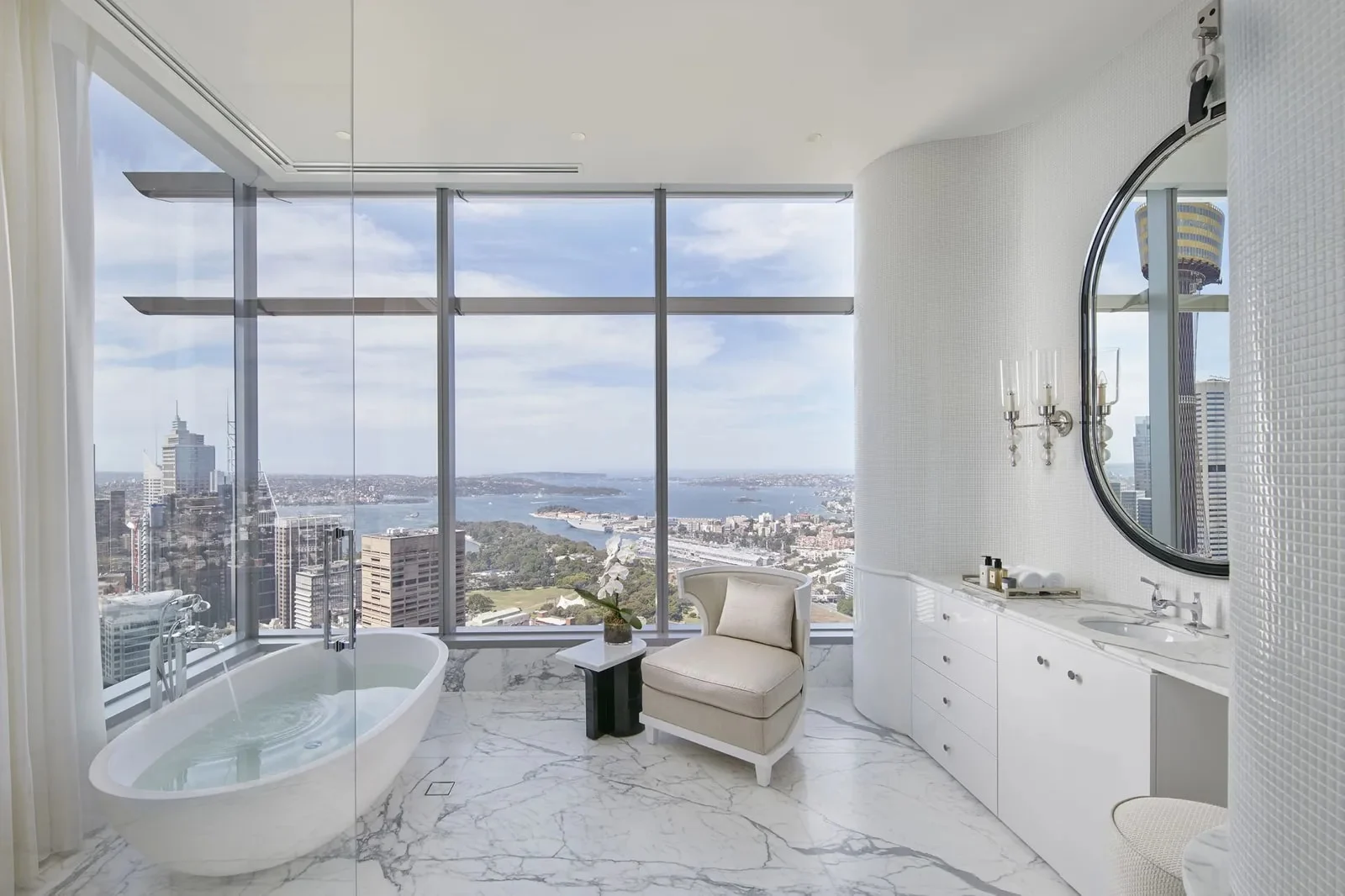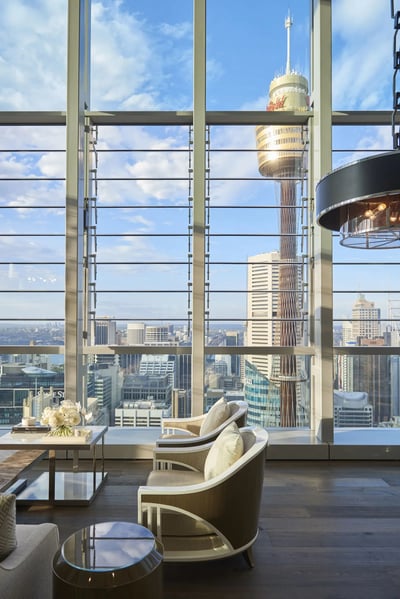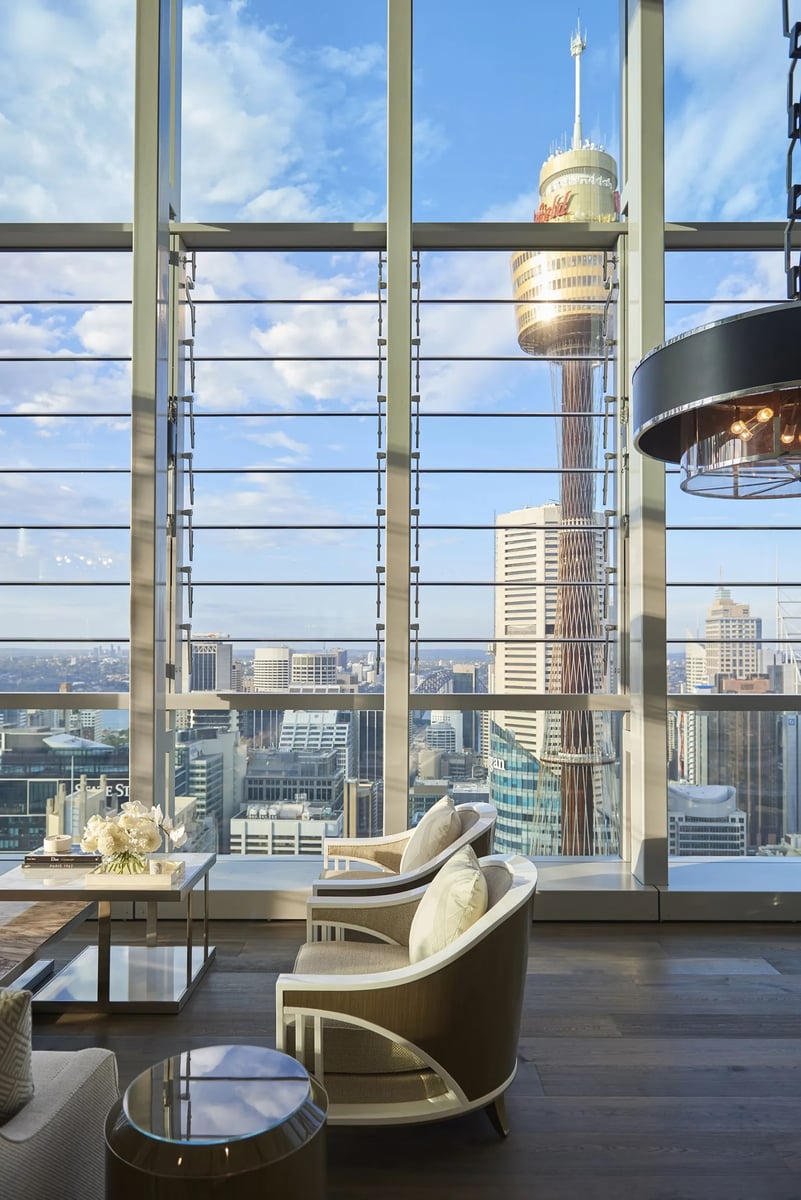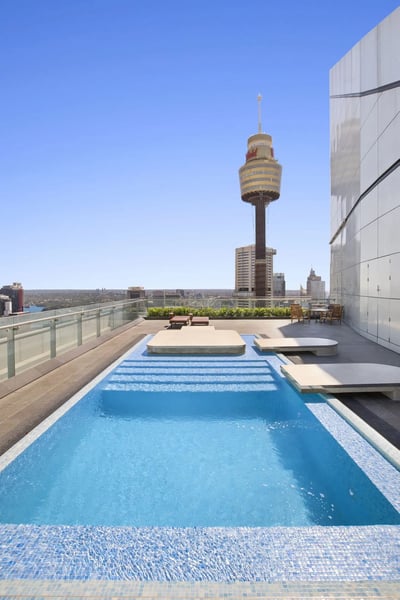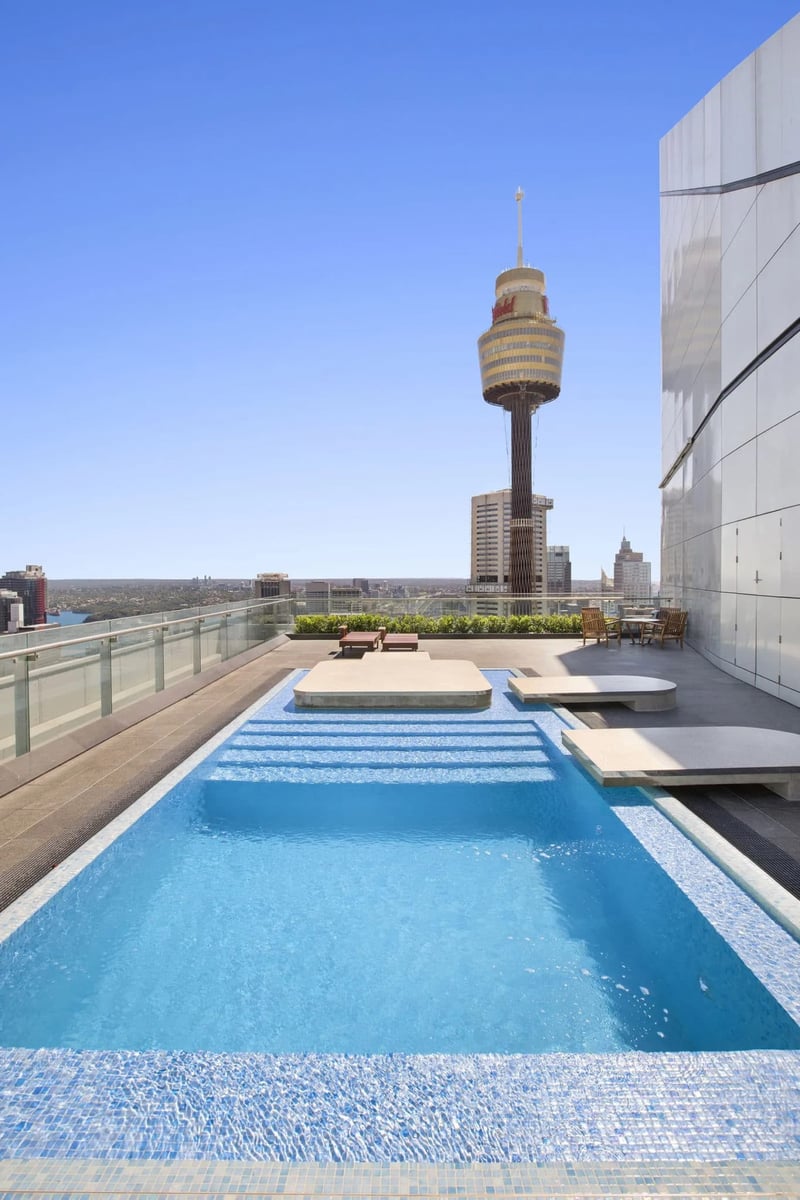 "It's unique to have such a grand residence on top of an office skyscraper, which itself was shortlisted for a major design award in 2014," says Ken Jacobs of Private Property Global, listing agent.
"It presents a new benchmark in Sydney… security and privacy are assured via a private garage and dedicated elevator access. This combination of features, enhanced by bespoke details and finishes, simply cannot be repeated."
"Whether it's used as a city escape or an elegant home to entertain captains of industry, this extraordinary residence is unforgettable."
Formerly owned by prolific real estate developer John Boyd – who created the monolith in question as part of a contract back in 2009; hence why it's also referred to as the Boyd Residence – this 2,000-square-metre complex is the sole residential area available in the entire tower. Providing everything from an epic private garage to sort out the usual parking issues endemic to city living, private lift, resort-style rooftop pool with two terraces + cabana lounge, as well as a plethora of specially commissioned art deco furniture… it's quite the tasteful metropolitan statement.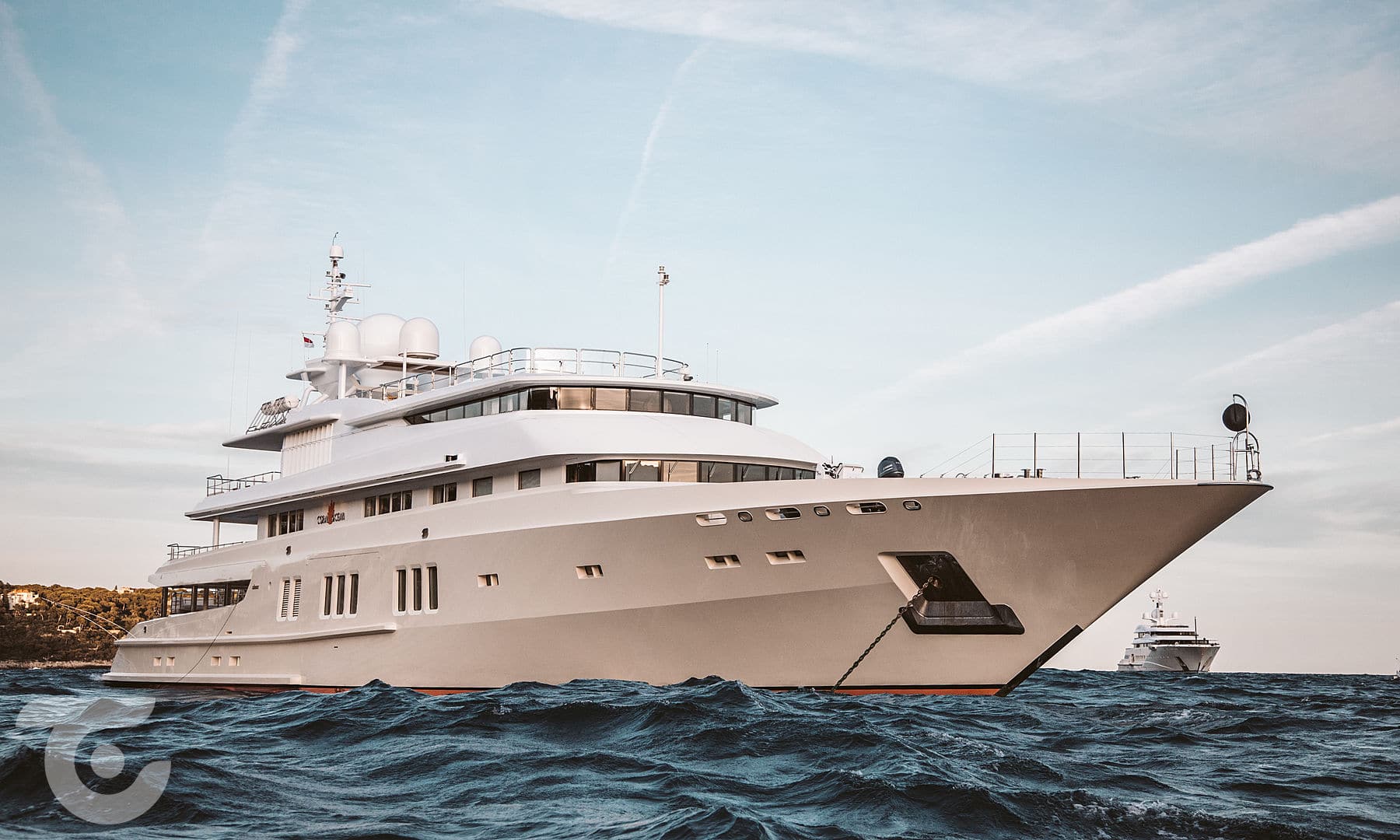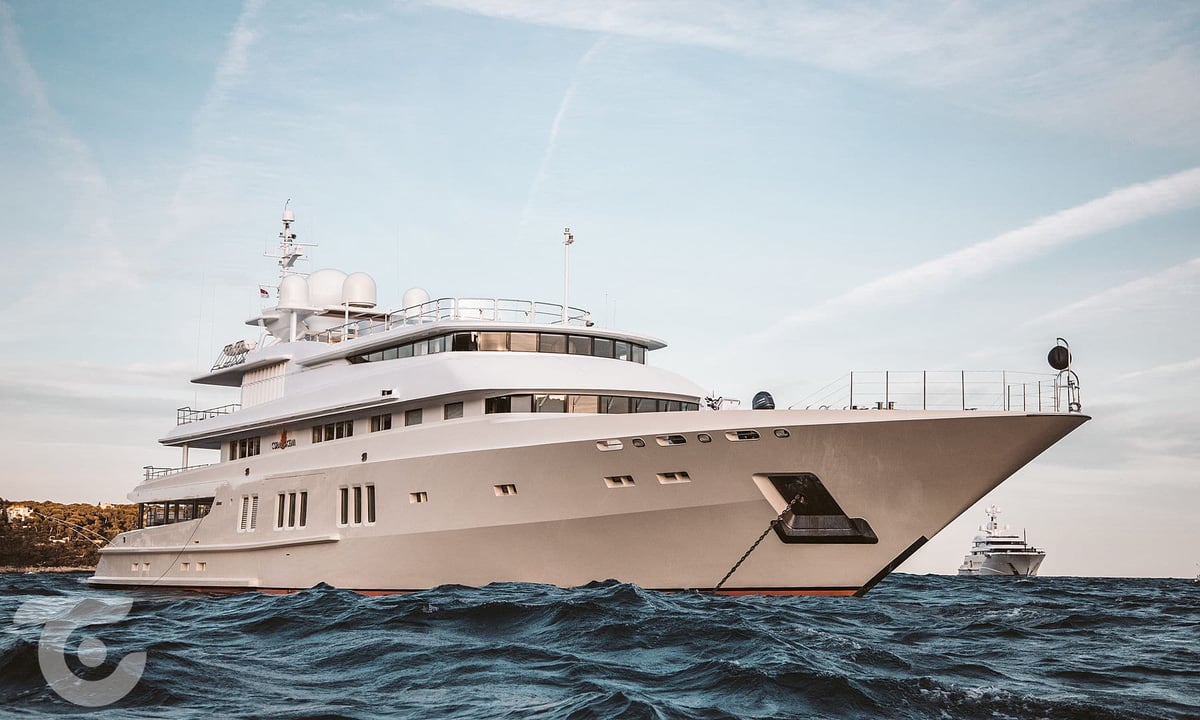 RELATED: Andrew 'Twiggy' Forrest Treats Himself To Private Jet Worth $98 Million
The ANZ penthouse also features four lavish bedrooms suites each with a marble bathroom, grand entertaining spaces framed by soaring double-height ceilings as well as "dramatic walls of glass", conference room, club-like study, gymnasium, panelled cigar room – which can double as a dining spot – and 24-hour security + privacy.
And while this has all been going on, the 238 foot superyacht Malouf copped in Monaco circa 2019 for $60 million – Coral Ocean – is wrapping up its $15 million refit. Designed by the late, legendary Jon Bannenberg, the high-end aquatic toy boasts 6 cabins and plenty of room for a crew of 20.
At the time of this publishing, Ian Malouf has an estimated net worth of $729 million and retains the title of 148th richest person in all of Australia.