It's not uncommon to hear some of the most vanilla couples you'll ever encounter call each other "partners in crime." Ordinarily, the laws of nature would dictate none of these self-styled "ride or dies" are worth paying any sort of attention towards. But one particular couple has managed to buck the trend, living up to the title by defying actual laws. After all, US$4.5 billion / AU$6.28 billion worth of stolen Bitcoin tends to attract the US Justice Department's attention. And believe it or not: this isn't even the most fascinating detail about the whole goddamn story.
Federal agents descended upon Manhattan this week to arrest 34-year-old Ilya "Dutch" Lichtenstein and 31-year-old wife Heather Morgan on charges of conspiracy to money launder and conspiracy to defraud the United States. You see, back in 2016, a security breach of cryptocurrency exchange Bitfinex resulted in the theft of 119,754 Bitcoins (at the time worth US$71 million / AU$99 million). The missing funds were immediately funnelled into Lichtenstein's digital wallet, who apparently wasn't the culprit behind the hack itself based on the charges laid – nor was Morgan, for that matter.
According to investigators, in the five years since the Bitfinex heist, our 21st century Bonnie & Clyde have apparently been relying on "classic money laundering techniques" to cover their tracks, such as setting up accounts with fake identities; and conducting a series of small + complex transactions across several platforms to hide the money (over 2,000 to be precise). Court papers outlined how the married couple had been routinely cashing out into US dollars via Bitcoin ATMs, as well as purchasing golds, NFTs, and Walmart gift cards.
---
---
RELATED: Two Brothers Vanished With $4.75 Billion In History's Biggest Crypto Heist
"Criminals always leave tracks," FBI Deputy Director Paul M. Abbate expressed in a statement.
"And today's case is a reminder that the FBI has the tools to follow the digital trail, wherever it may lead."
"Today's arrests – and the Department's largest financial seizure ever – show that cryptocurrency is not a safe haven for criminals," adds Deputy Attorney General Lisa Monaco, referring to the US$3.6 billion / AU$5 billion successfully recovered.
"In a futile effort to maintain digital anonymity, the defendants laundered stolen funds through a labyrinth of cryptocurrency transactions."
"Thanks to the meticulous work of law enforcement, the department once again showed how it can and will follow the money, no matter the form it takes."
Now, onto the real story…
---
---
RELATED: Ex-Banker Tells Court $300,000 Thrown At Strip Clubs Was All Business, Baby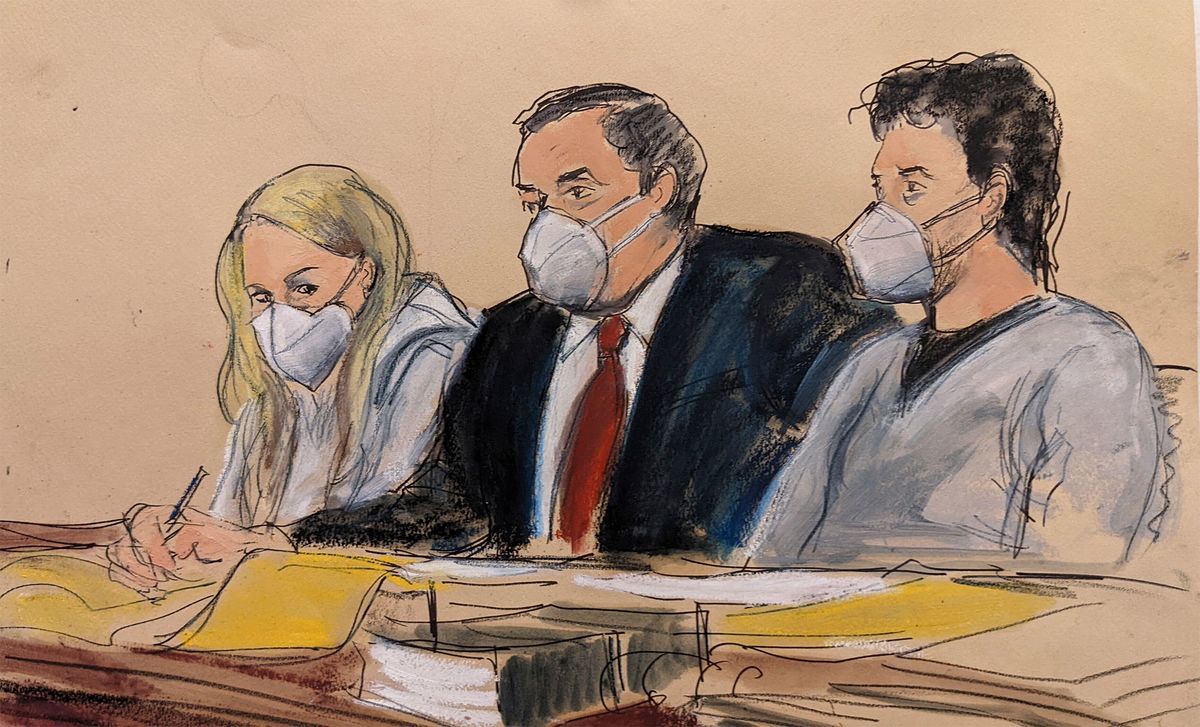 As many of you are well aware, in the modern era, a crime is only as interesting as its key players. Often to a detriment. We all know how it goes. There's more motivation to achieve results depending on how photogenic the victim is; there's less motivation to achieve (meaningful) justice depending on how rich and white-collar the accused is. The crime at hand, however, is fifty shades of newsworthy, meme-worthy, and whateverthefuck-worthy. Not because it involves a married couple stashing away stolen Bitcoin, but almost entirely due to the nature of Heather Morgan's public identity.
While her beloved Ilya has taken quite the conventional path outside of money laundering – working as an investor for Demandpath, an advisor for SalesFolk, and mentor for 500 Startups (based on his LinkedIn profile) – Heather Morgan is a classic millennial slashie on steroids. It's almost to the point of parody. In addition to being a self-described "serial entrepreneur" (yuck), blogger + aspiring TikTok influencer (standard), and rapper under the alias Razzlekhan / "The Crocodile of Wall Street" (yes really), Morgan was also a Forbes contributor between 2017 to 2021.
The kicker? We'll just leave her author bio here…
An international economist, serial entrepreneur, and investor in B2B software companies. She is an expert in persuasion, social engineering, and game theory. Morgan is the co-founder and CEO of Endpass, which uses Artificial Intelligence (AI) to automate identity verification while proactively detecting fraud. When she's not reverse-engineering black markets to think of better ways to combat fraud and cybercrime, she enjoys rapping and designing streetwear fashion.
The charges of conspiracy to commit money laundering and conspiracy to defraud the United States carry a 20-year sentence and five-year sentence, respectively. Both Ilya Lichtenstein and Heather Morgan have made a preliminary appearance in Manhattan federal court; since granted bail and currently awaiting trial in Washington where the charges were filed.