Feel-good stories over in Ukraine have been extremely few and far between since Russia's invasion, which is why the world is rallying around a two-and-a-half-year-old Jack Russell Terrier named Patron, who was recently awarded the Medal For Military Service by President Volodymyr Zelenskiy for his mine-sniffing efforts.
Since the full-scale conflict began on February 24th of 2022, this pint-sized pup has successfully detected more than 200 Russian explosives in the line of duty (his beat being around the northeastern city of Chernihiv). Patron – which translates to "ammo" or "cartridge" in Ukrainian – has since become a national symbol of resistance against the invading forces on social media and beyond. Eat your heart out, Ghost of Kyiv.
RELATED: Sydney Opera House To Pay Dogs $400,000 For Seagull Protection Service
---
---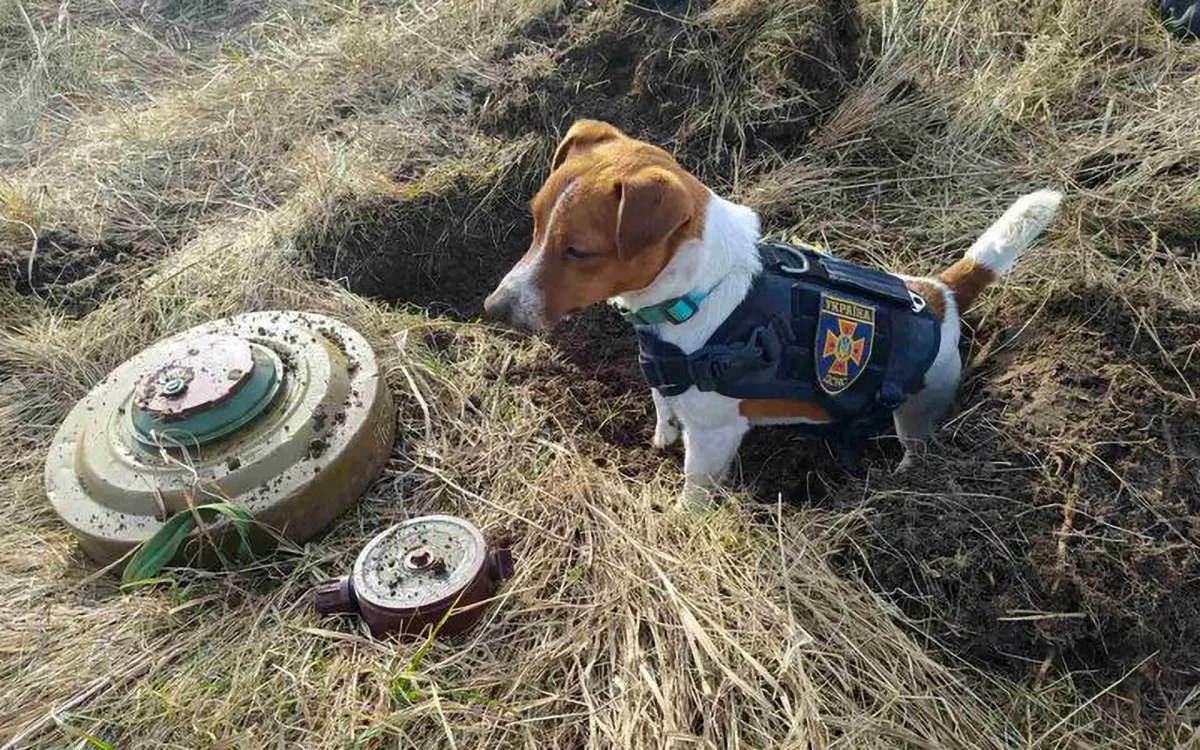 RELATED: The Dog Who Flew From Sydney To Italy In Business Class
President Zelenskiy presented the honour to both the Jack Russell Terrier and his owner Mykhailo Iliev – a major in the Civil Protection Service – during a news conference in Kyiv, which Canada's Prime Minister Justin Trudeau was also attending to announce more weapons and equipment were en route to Ukraine.
As Patron received his medal, the adorable pooch barked and wagged his tail, prompting a healthy bit of laughter from the audience. Prime Minister Trudeau patted his pockets as though he was looking for dog treats. Big sniffs ensued when the medal itself was placed in front of the canine's snoot.
"Today, I want to award those Ukrainian heroes who are already clearing our land of mines," President Zelenskiy expressed in a statement after the ceremony.
"And together with our heroes, a wonderful little sapper – Patron – who helps not only to neutralise explosives, but also to teach our children the necessary safety rules in areas where there is a mine threat."
Nothing but respect for our war hero.
---
---