How do you know when you have too much spare money on your hands? Generally speaking, it's when you start buying virtual versions of real-life items for even a tenth of the real-life price. If you're thinking about dropping close to a million on a metaverse mega yacht, for example, it's safe to say you probably have some excess cash to throw around.
The sale of 'The Metaflower Super Mega Yacht' was facilitated by metaverse developer Republic Realm, parting ways with what is currently The Sandbox's most expensive NFT asset for 149 ETH (approximately US$650,000 / AU$913,000). For the uninitiated, The Sandbox is one of the leading metaverse worlds going around right now, with collaborations with everyone from Snoop Dogg to Deadmau5, and everything from adidas to Binance. As Business Insider explains, players can build, own, and even monetise their gaming experiences.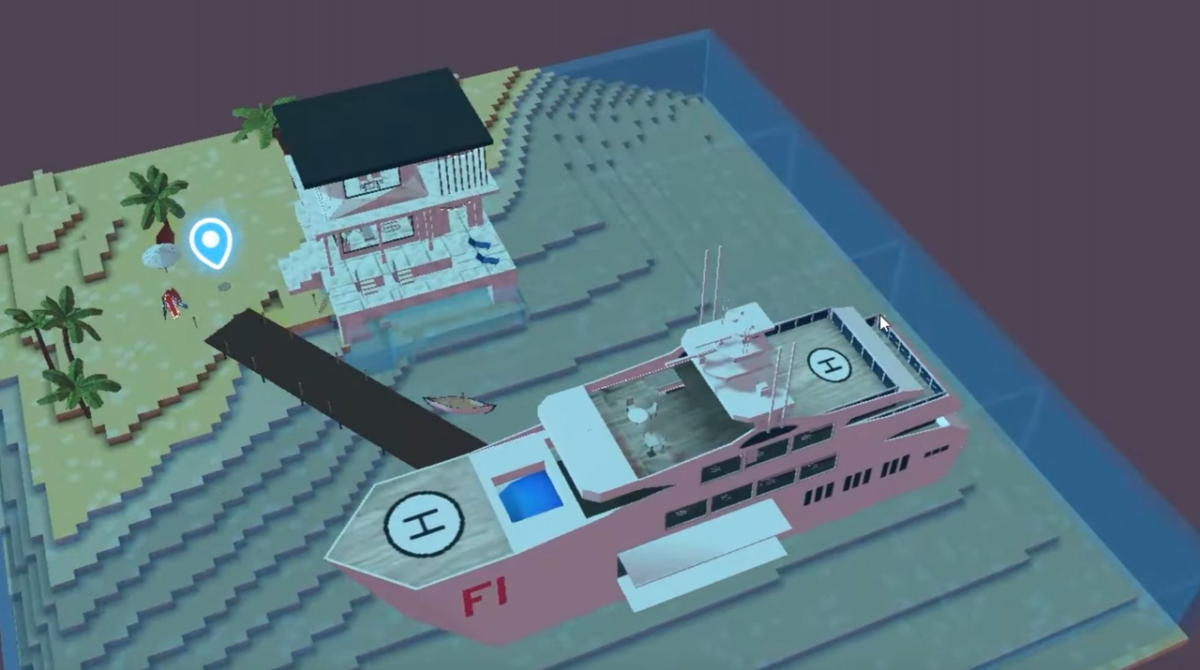 RELATED: Why Are Punters Forking Out $160,000 For Digital Horses?
Described as a one-of-one, ultra-luxurious mega yacht, The Metaflower reportedly features a DJ booth, helicopter landing pad, hot tub, among other amenities (all of which are obviously virtual). This Fantasy Collection NFT also grants access to something known as The Fantasy Marina, which is designed to be "the crown jewel" of The Sandbox.
The news comes days after yet another headline-worthy NFT sale. The metaverse might still be in the early stages of finding its feet, but that didn't exactly preclude it from the insanity of modern real estate. In a market-defining moment, a plot of virtual land sold for a staggering 550 ETH (approximately US$2.3 million / AU$3.2 million), effectively putting the play-to-earn gaming platform Axie Infinity on the map.
"We believe this is the largest sum ever paid for a single plot of digital land," tweets Axie Infinity.
"Congrats to the buyer and seller!"
Call me old fashioned, call me out of touch, call me whatever you want, really… but this shit is getting out of hand.