International architectural firm Snøhetta has recently completed construction of the largest underwater restaurant in the world. Nestled on the shore of the unassuming little village of Båly in Norway, 'Under' hopes to attract visitors domestically and abroad with their unique aesthetic ambience.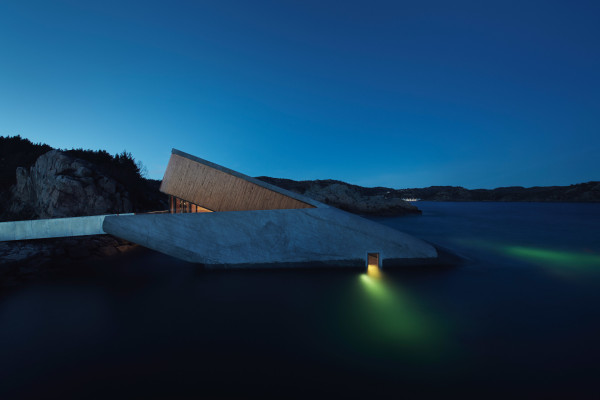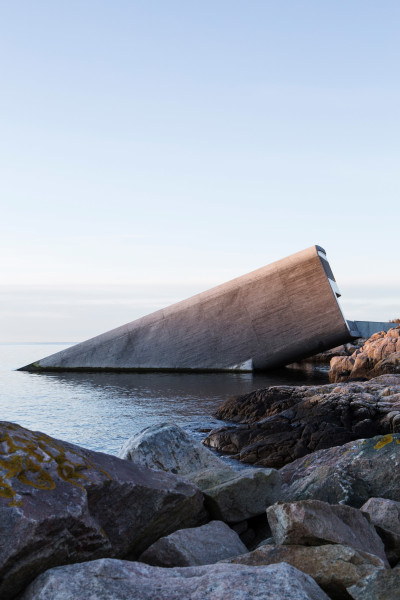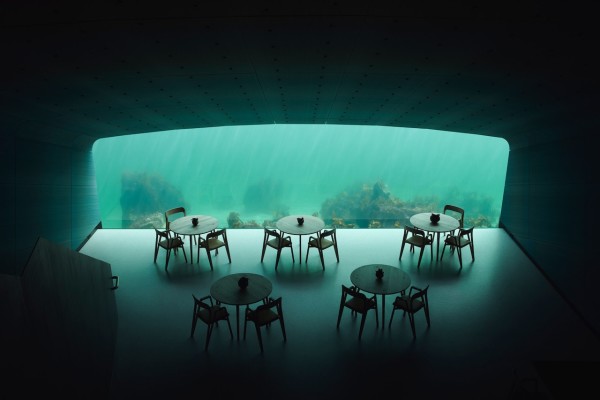 The design of Under is inspired by the notion of a semi-submerged periscope, which creates a unique yet minimalistic appearance. At the front room of a restaurant is a large window, giving patrons a first-class view of the outside marine life.
Europe's first underwater restaurant seats up to 40 people and doubles as a marine research centre. Inside the 34-metre-long structure, guests will find a cloakroom and champagne bar, as well as the main restaurant.
---
---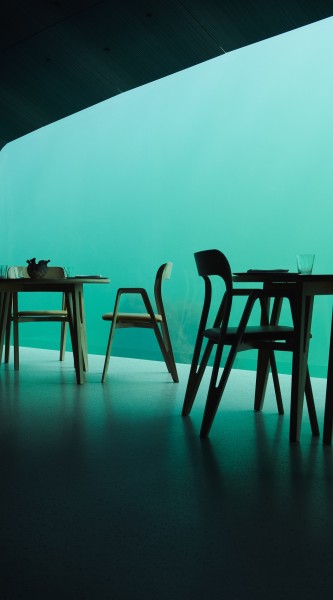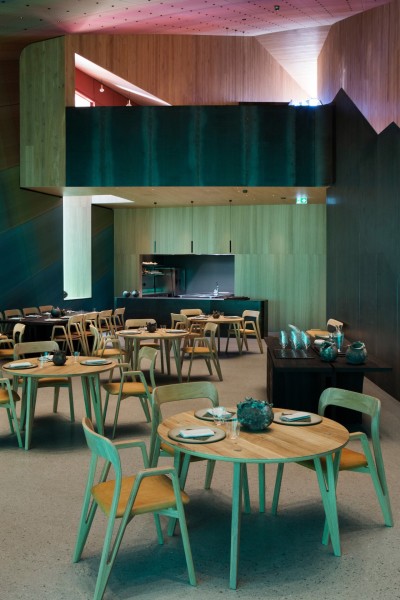 According to an interview with Dezeen, lead architect Rune Grasdal owed the appeal of Under to its inherent closeness to the rugged and unforgiving local climate.
"If the weather is bad, it's very rough. It's a great experience, and to sit here and be safe, allowing the nature so close into you. It's a very romantic and nice experience."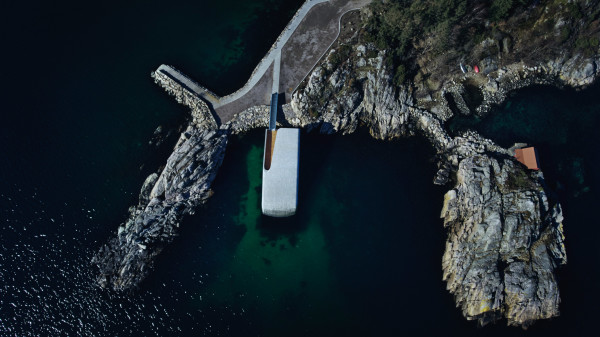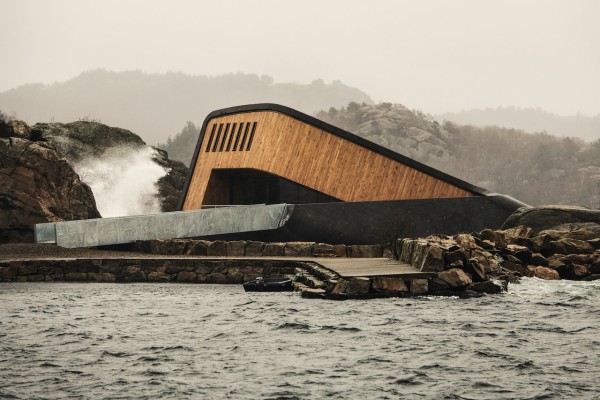 As for the interior design, Snøhetta has maintained a very futuristic maritime design with inclusions of rough concrete, charred oak, and other wild materials. Watch a timelapse of the restaurant's construction and submersion below:
For equally lavish Norwegian creative ventures, see 'Norway Opens World's Most Stylish & Expensive Public Toilet' and 'Norwegian Arctic Design Wonder To Be World's First 'Energy Positive' Hotel'.