One mysterious Aussie has really got caught up in the festive spirit, laying down $372,800 for a rare set of Penfolds Grange at auction this week.
Breaking the previous world record – a set of Penfolds Grange from 1951 to 2014 which sold for $349,500 – this remarkable 65-bottle set includes a Penfolds Grange from every vintage between 1951 and 2015.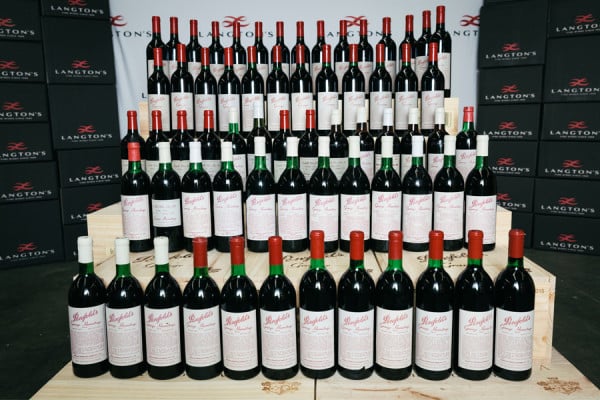 "We've seen fewer and fewer of Penfolds Grange sets on the market, and the collectors are certainly looking for them, so watch this space," said Jeremy Parham, General Manager of the Langton's auction house. "Every set is unique and has its own unique value depending on its condition and provenance. This was a superset that was in perfect condition, so I'm not surprised about the result."
---
---
A number of other bottles made their owner's some solid bank at Langton's Rewards of Patience Penfolds auction, including a Penfolds Grange Cabernet that sold for more than $31,000 and two rare bottles of the first-ever vintage of Penfolds Grange from 1951 that fetched over $81,000 each.