You may have noticed there's been an explosion of non-alcoholic beers onto bottle shop shelves over the last few years. While you may well ask 'what's the point?' – alcohol-free beer hasn't messed around in elbowing its way into the Australian marketplace. This is no mean feat in a country where alcoholic beer is triple-stitched into our cultural fabric. Now it's no longer just Dry July sucking the alcohol out of Australia's favourite tipple.
Just as the micro-brewery phenomenon created a huge array of alcoholic beers on offer, the non-alcoholic beer market has also seen some unfamiliar labels spring onto the shelves. So, let's just ignore the bigger Carlton, Heineken, and other mega-label alcohol beers for now and take a look at some of the newcomers that are actually worth purchasing from your local.
---
How Are Alcohol Free Beers Made?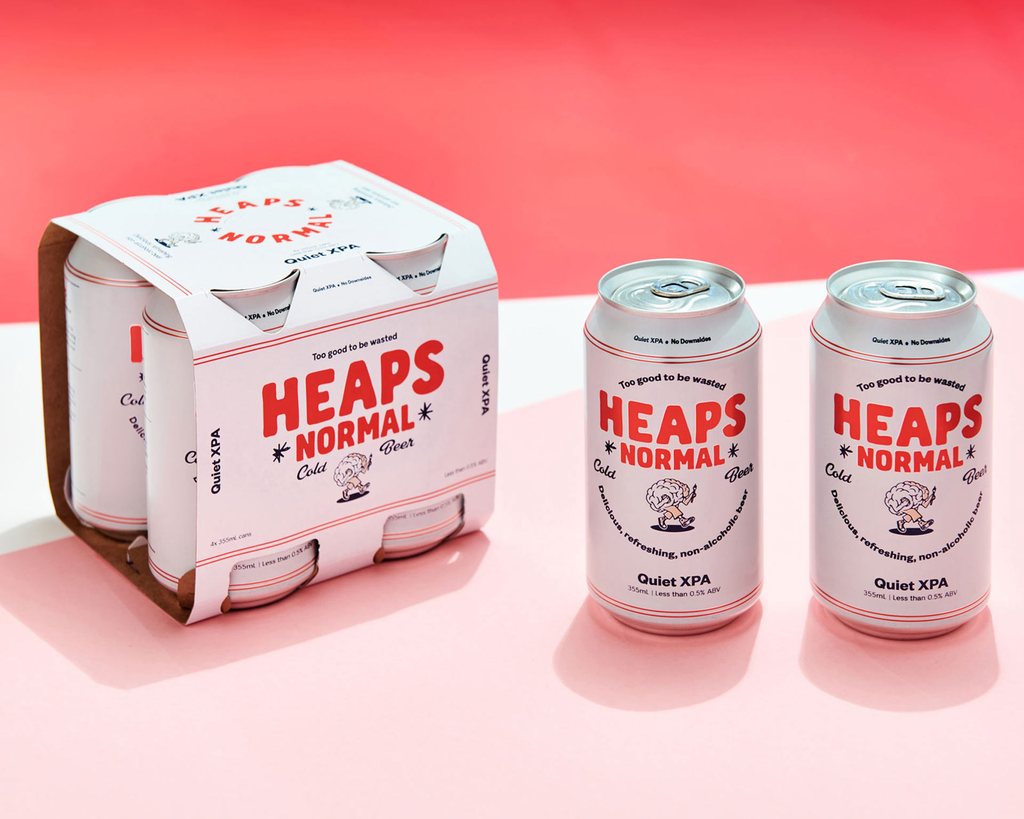 It's not rocket science. Low alcohol brews that have fewer than 0.5% ABV are classified as non-alcoholic beer. To achieve this, breweries employ a number of different processes to virtually suck the alcohol out of a regular beer.
---
---
This means these alcohol-free beers go through the usual brewing process before the alcohol is removed or lessened, and how this is done ultimately affects the flavour profile.
The typical way to do this is to expose the brew to high heat and simply burn the alcohol away. Since alcohol has a lower boiling point than water, brewers simply need to boil the fermented beer until the desired amount of alcohol is left. This is the most common, and easiest way, to turn a full-strength beer into a non-alcoholic brew, but there are a few other methods that don't affect the flavour as drastically.
Because heating beer before re-pitching doesn't just suck the alcohol out, it gets rid of the flavour too by altering the hops. Brewers can offset this with vacuum distilling, which lowers alcohol's boiling point so the alcohol can be burned away without it affecting the hops.
Brewers can also take advantage of reverse osmosis to remove alcohol from beer. Alcohol is simply distilled out of a mix of alcohol and water via a very tight filter, and then the water and remaining acids are re-mixed with sugars and flavour compounds. After the alcohol is removed, the beer is re-carbonated by injecting carbon dioxide, essentially forcing carbonation since there's no yeast in the bottle, hence no natural way to produce carbon dioxide.
The latter seems to be the most popular, but most labour intensive, way of splicing the alcohol out of beer.
---
Should You Be Drinking Alcohol Free Beer?
A few years ago the answer to that question would be a plain no. Heating the alcohol out of beer would alter the hops too much and the result was too far from the original taste. In the worst instances, alcohol-free beer was plain disgusting and a rousing disappointment.
Now, with new techniques and know-how, almost every brewery has a no or low alcohol option and plenty of them taste just as good as the "real" thing. This is great for people who love the taste of beer but want to edge closer to an alcohol-free lifestyle for the health benefits, whether permanently or temporarily. Come Dry July, the sales of low alcohol beer understandably skyrocket.
---
---
In 2019, the market for alcohol-free beer was estimated at US$9.6 billion (~AU$13.2 billion) and, according to the Global Non-Alcoholic Beer Market Share, Trends, Analysis and Forecasts, 2020-2030, that figure is expected to reach US$35.6 billion (AU$49.2 billion) by 2030. That's some serious growth right there, and completely telling of the shift in focus towards healthier alternatives to alcohol, citing the significant health risks associated with the consumption of alcohol.
Now it's not uncommon to happen upon a pale ale without the hooch, with popular brands for zero alcohol beer including NORT, Heaps Normal, James Squire Zero, Carlton Zero, Heineken 0.0, Mornington Peninsula Brewery, and Big Drop Brewing. Much like Seltzer, it makes complete financial sense for some of the best breweries in the world to have a zero alcohol option on the menu.
While some of our favourites so far are the Mornington Free Pale Ale, NORT Refreshing Ale, Hawkesbury Prohibition Pale Ale, James Squire Zero, Bricklane Brewing Sidewinder Hazy Ale, Heaps Normal Quiet XPA, Brewdog Nanny State, and the Kehrwieder ü.NN India Pale Ale from Germany, there are more than just a few brands you should be on the look for if you want to cut out the inferior alcohol-free options and zone in on only the best non-alcoholic beers sitting on that shelf.
RELATED: Revealed: 15 Countries That Drink The Most Beer
---
Our Favourite Non Alcoholic Beers For 2022
Hawkesbury Brewing Co.
Hawkesbury Brewing Co. has one of our current favourites when it comes to non-alcoholic beer. That'd be the Hawkesbury Prohibition Pale Ale, a brew that's hard to pick apart from full strength alternatives thanks to a very bright, vibrant palate that builds up the mash with Citra and Galaxy hops.
Keeping it simple, the profile has given the beer a defining position in Australia's non-alcoholic beer market – hard to resist with its light citrus notes and smooth mouthfeel. The bitterness is the real kicker here; it lasts longer than most other non-alcohol beers that we've tried.
---
NORT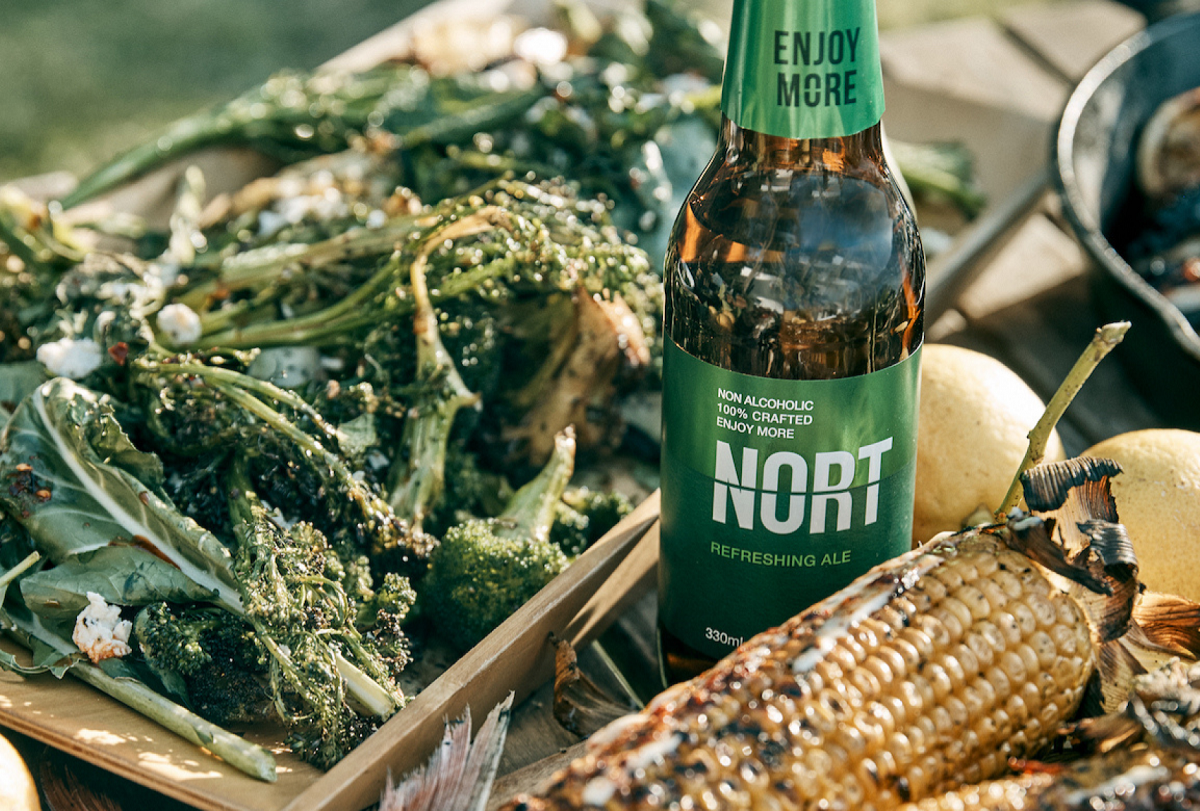 NORT is now one of the more popular brands in Australia when it comes to non-alcoholic craft beer, spurred by owner Jaz Wearin – who is also the co-founder of Northern Beaches favourite Modus Operandi – as an increasingly successful side project.
The NORT Refreshing Ale is the signature product here, presenting an ale with a golden colour and a notably restrained bitter finish that's a bit crispier than expected. It's one of the better non-alcoholic beers for summer, sitting nicely alongside their now expanded range that now includes an XPA, IPA, and the excellent Nort Pacific Ale.
---
---
---
Mornington Peninsula Brewery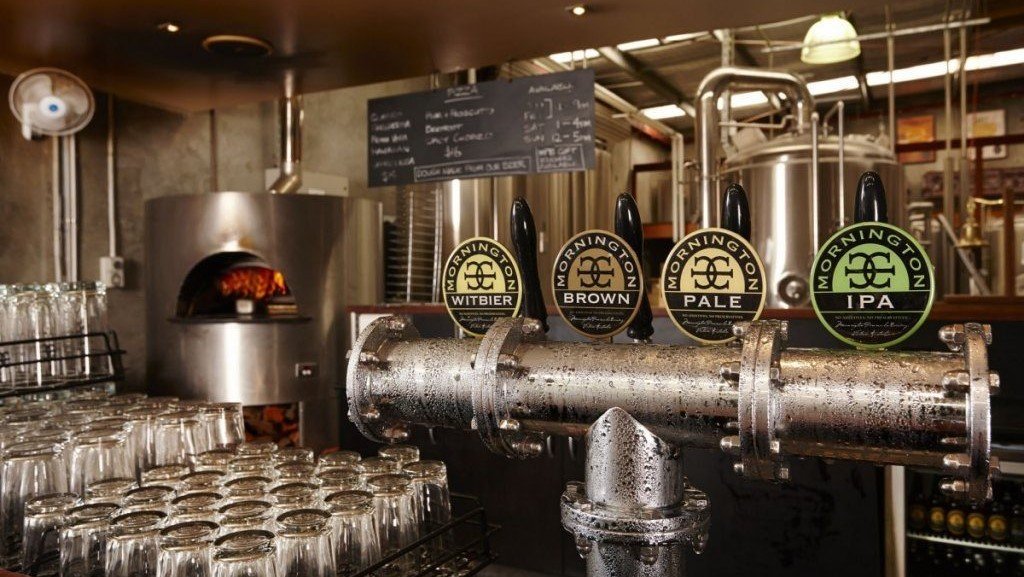 If your mate still isn't won over by a zero alcohol beer market, give him a can of Mornington Free Pale Ale. Coming from the dependable Mornington Peninsula Brewery, this beer has been designed as a no alcohol brew from scratch, moving away from the typical process of de-alcoholising a beer after it has been brewed.
This experimental method has obviously paid off, using a specialised yeast that produces the sorts of esters that you'd find in a beer, without producing the alcohol as well. The pale ale is a bit Kolsch-like with its palate, bringing in those floral, bready, slightly honeyed notes with a subtle hit of banana on the finish. De-fucking-lightful.
---
James Squire Zero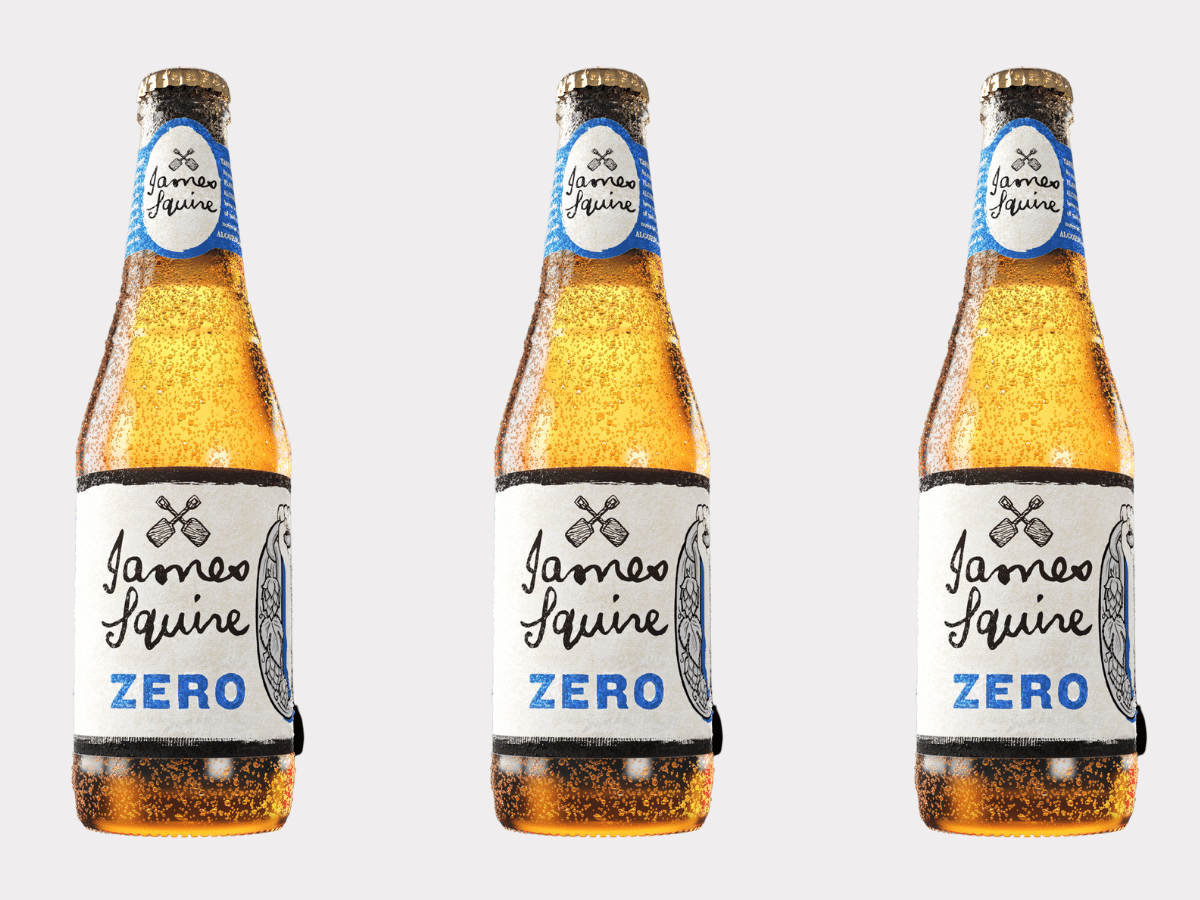 James Squire took their sweet time entering this increasingly lucrative alcohol-free market, but the arrival of James Squire Zero has proven that patience sometimes pays off. It's a bit harder for brewers to produce a non-alcoholic lager, but James Squire has landed on a winner with a well-rounded palate made up of sweet grainy malts and low and light bitterness.
The full, textured mouthfeel recalls a traditional lager, which is quite extraordinary seeing as there have been many attempts at zero alcohol lagers that don't even warrant a mention. James Squire Zero may just knock James Squire Ginger Beer off the perch when it comes to alternatives from the iconic brewer.
---
Sobah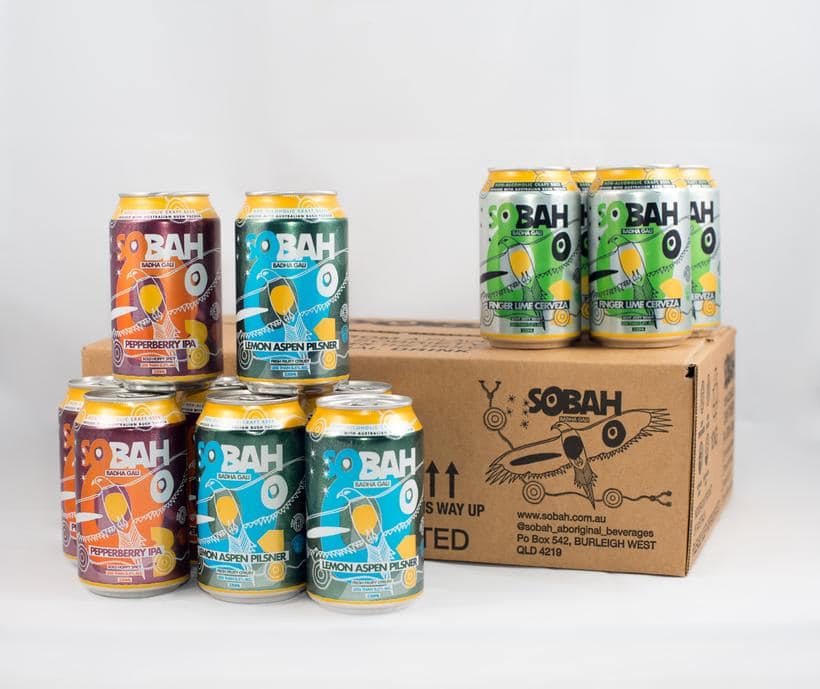 No particular brew here. Sobah is just a great brand in general. The Australian Aboriginal, family-run company produces a range of premium non-alcoholic craft beers, which get their distinction from being infused with native Australian fruit and spices. Indigenous flavours like finger lime, pepper berry, and even boah are often found flavouring the beer.
And yeah, flavouring beer is not always a good idea, unless you like your beers tasting like a range of soft drinks, but our taste test so far has been nothing but impressive. They practice restraint here, infusing just enough flavour but allowing enough bitterness to be present as well. They've certainly brewed a respectable replacement for the real thing.
These guys take their brewing pretty seriously, they freight it cold around the country from the brewery on the Tweed Coast. This is an expensive way to distribute anything, but that's what it takes to put their best product on the shelves. You'll find Sobah drinks stocked in every state and territory but you may have to track them down. They're quite light in texture so try it with chicken or fish. Try their pepperberry infusion for the best example of what these guys are capable of.
---
Erdinger Weißbrau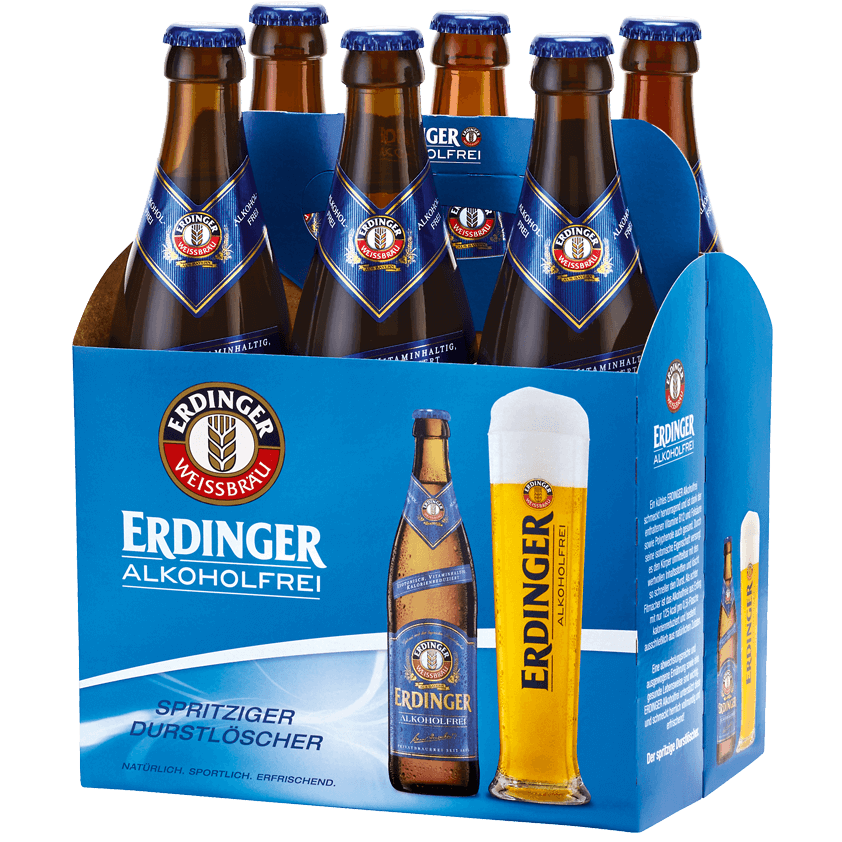 Another impressive offering from the Germans – Erdinger Weißbrau (pronounced Veissbrau) is the only beer on our list brewed by a label that also brews a full-strength offering. Erdinger hails from Bavaria – a region that specialises in wheat beer (Weißbrau), and they stick with what they know with their AF brew. Having said that – the brand's wheat beer characteristics are subtle, you'll find it quite malty and somewhat fruity in taste.
---
---
Erdinger AF is a lighter-bodied beer than Clausthaler and is much more heavily carbonated, better for sipping rather than chugging. Take a quick visit to their site and you'll see Erdinger markets it as a health drink, and is regarded by many as a great post-workout drink – a welcome new reality for beer drinkers! But make no mistake this AF beer is a good option for sober social occasions when you want something in your hand that feels like the real thing and could make a great substitute if you're after a fill-in for the best dark beers.
---
Clausthaler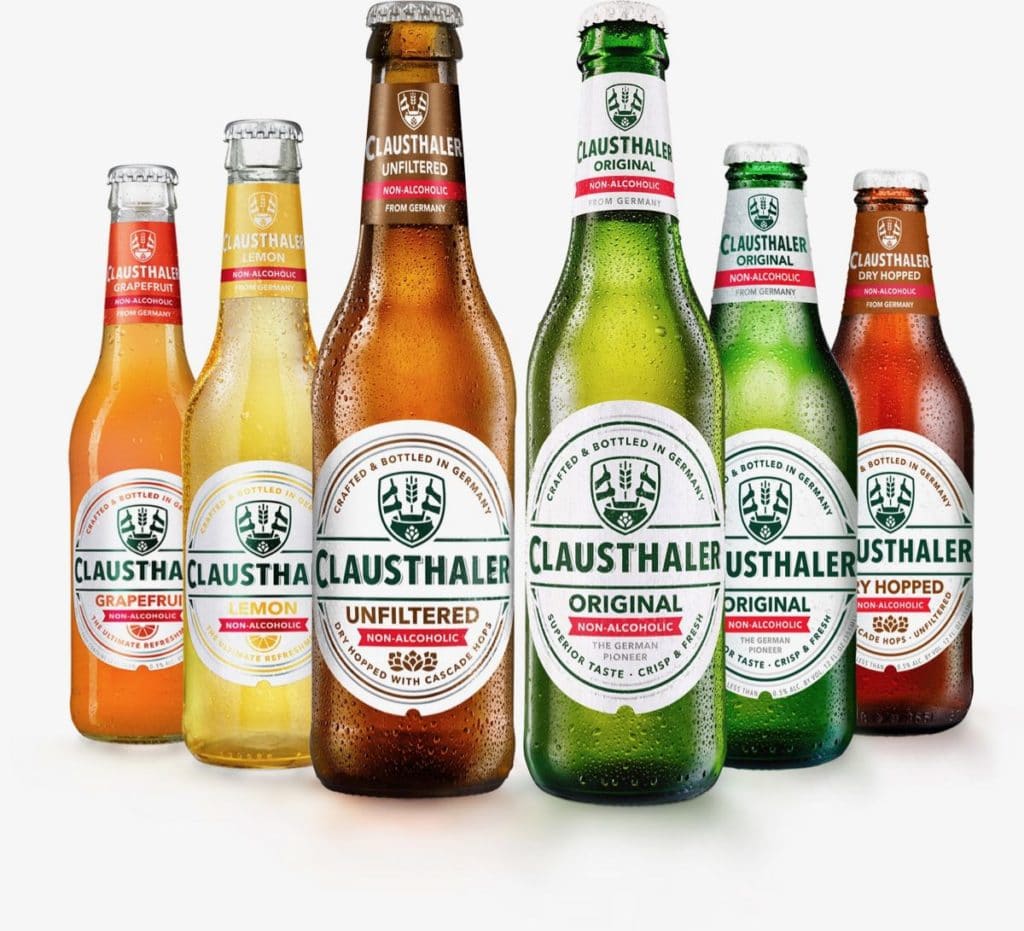 Ah, the Germans – usually a sure bet with all things beer and they don't disappoint when it comes to this non-alcoholic craft beer offering. It looks like beer, smells like beer, and does an excellent job of tasting like beer. Clausthaler has been making alcohol free beer since 1979 so it's no surprise they've got their act together.
They take a different approach to many zero alcohol brewers by instead of removing the alcohol once brewed as is the most common approach, their brewing process produces very little alcohol in the first place, giving it a unique taste that sets it apart from its alcoholic counterparts.
There's a reason why Clausthaler is the most popular alcohol-free beer brand in Europe
After a few Clausthalers, you'll find the illusion of having a full-strength cold one does tend to wane as the after taste is strong, but the first couple definitely goes down well. Unlike Sobah there's no flavour infusion, the brewers just make a genuine attempt to have it taste like beer off the bat. They've ended up with something slightly sweet, not too bubbly, and its fullish texture definitely removes it safely from soft drink territory. We recommend it with red meat dishes, and it's a good bet for barbies.
---
Heaps Normal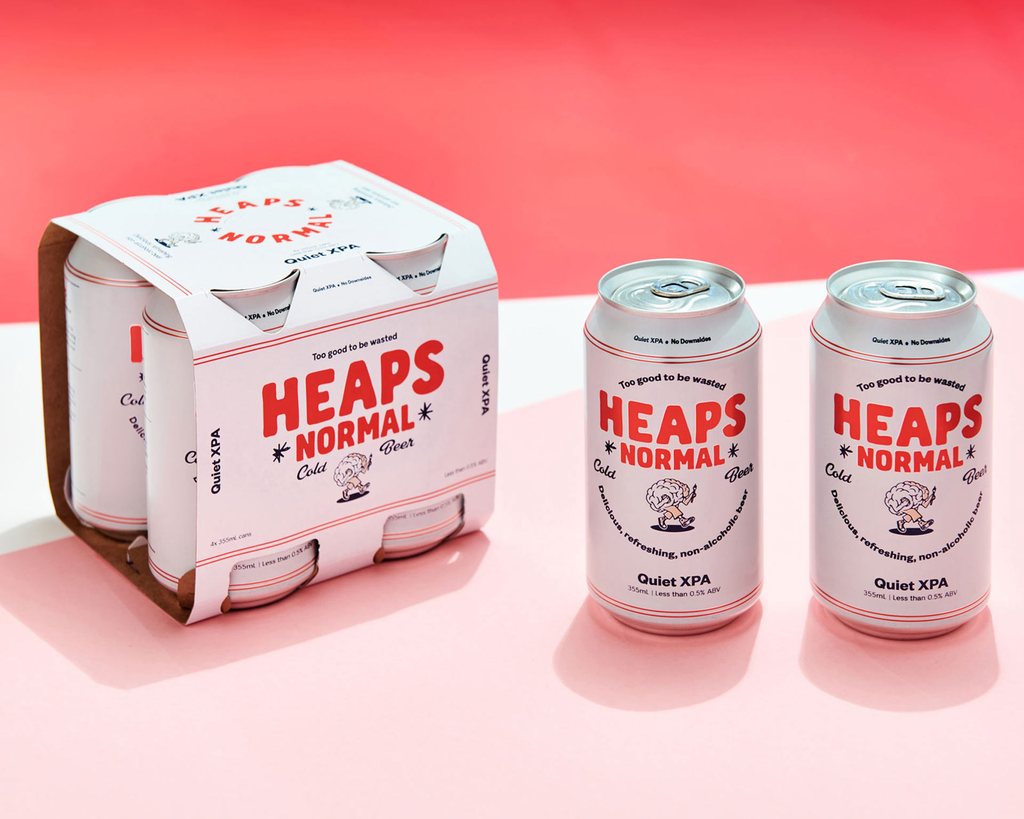 Canberra-based brewery Heaps Normal has produced one of Australia's most beloved non-alcoholic beers with Heaps Normal, a branding that has since gone on to define the local market with its Heaps Normal Quiet XPA. The flavourful citrus and tropical ale is often compared to Balter's XPA, which speaks highly for the bill of Cascade, Simcoe, and Kohatu hops.
---
Bricklane Brewing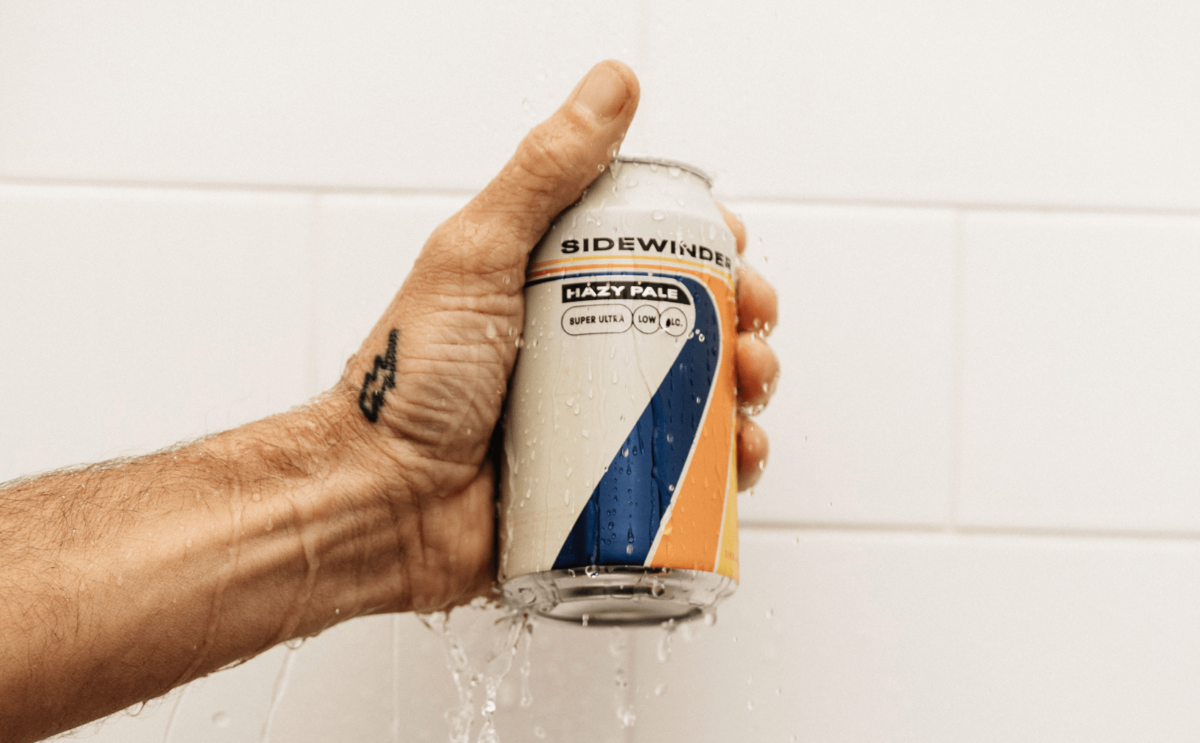 We're going to sneak Bricklane Brewing's awesome Sidewinder Hazy Pale onto this list, even if it just misses the mark at 1.1% ABV. That's still enough to qualify it as an ultra low alcohol option that plays in well for the market, still beefing it up with that full body and smooth mouthfeel thanks to a bill of Munich, Crystal, and Carapils malts and rolled oats.
This one's for the fruit fans through and through, and you'll get a lot of peaches, apricot, mango, and lychee notes from this one, making it an obvious choice for those summer sessions.
---
---
---
Kehrwieder ü.NN India Pale Ale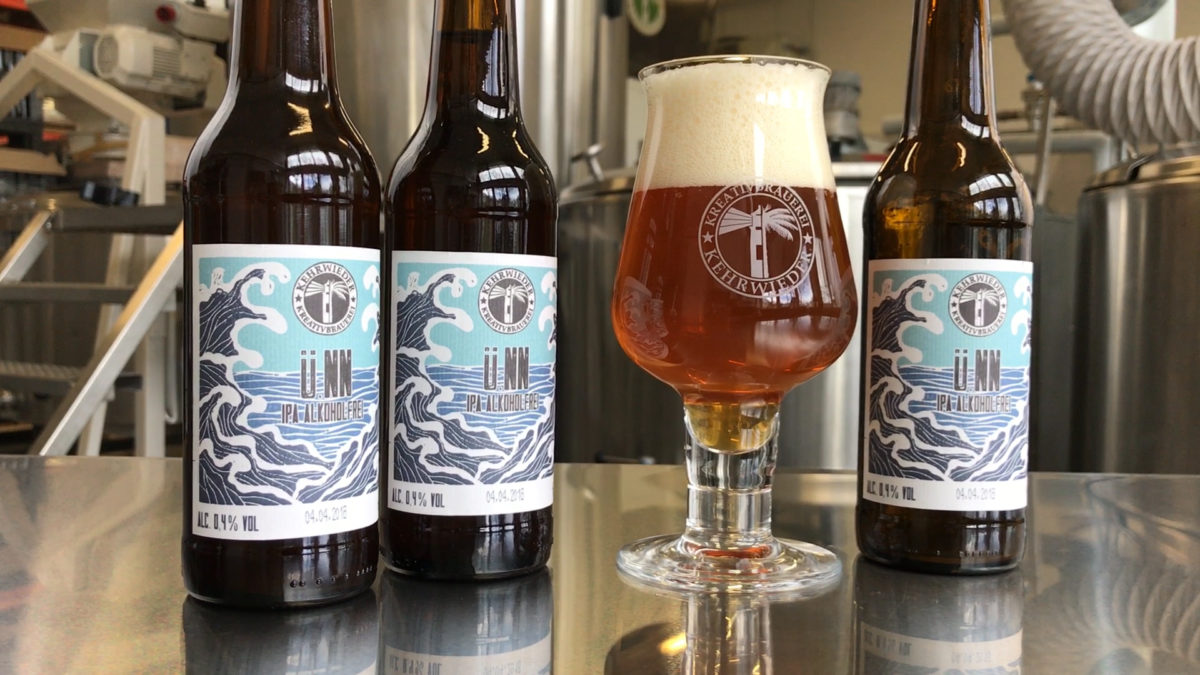 This one is coming all the way from Hamburg's Kehrwieder brewery, and it's a bit hard to track down in Australia. If you do happen across it, just know that this unique India Pale Ale is entirely worth the price, drawing on incredibly fruity Simcoe and Mosaic hops used with special yeast to help recreate that full IPA flavour, well-connected to the nose of mango, lime, and pineapple.
---
Brewdog Nanny State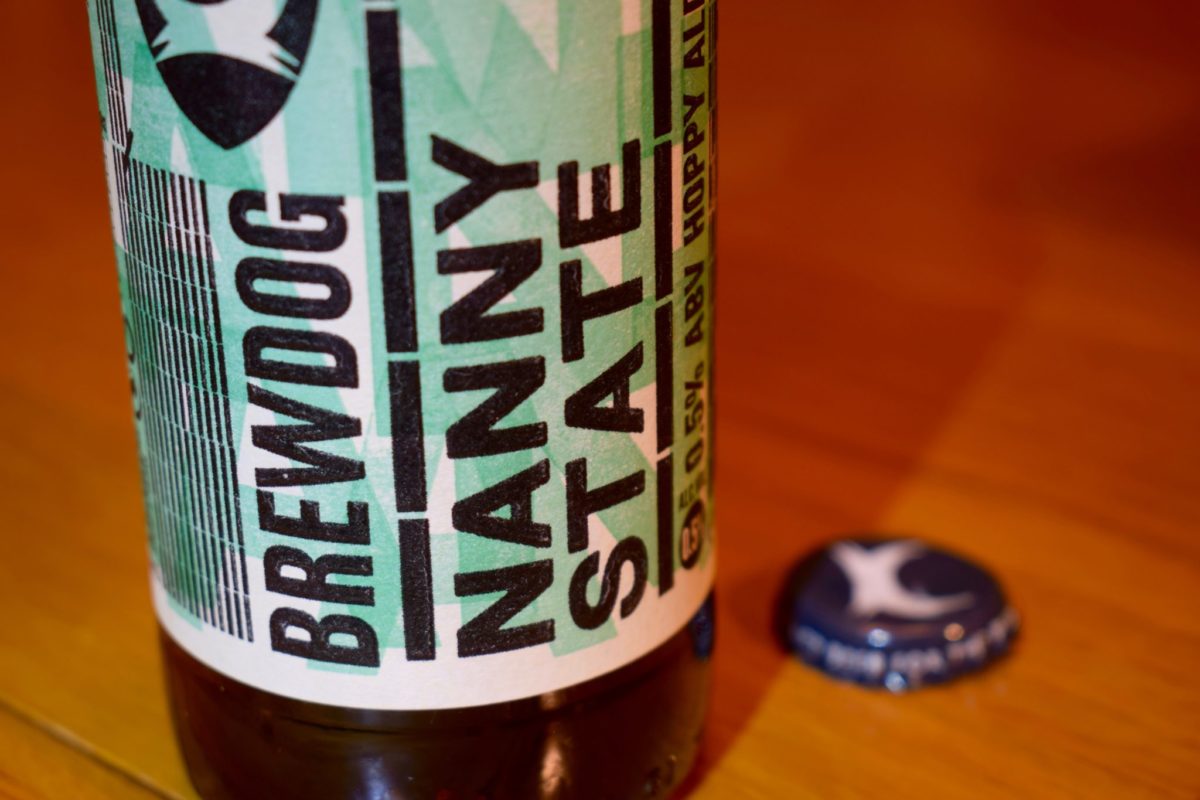 It's no surprise Brewdog have quite a few non-alcoholic beers up their prolific sleeve, but BrewDog Nanny State is one of the only ones we've actually liked. Sporting less than 0.5% ABV, the brew has a nice complexity to it, built with a loaded bill of Munich, Crystal, Cara, Amber, Dark Crystal, Rye, Chocolate, and Wheat malts, and Centennial, Amarillo, Ahtanum, Cascade, and Simcoe hops.
The specialty blend works up the bitterness of a good malt beer, landing on what is perhaps BrewDog's best attempt at mirroring a full-strength beer with a low alcohol alternative.
---
UpFlow Brewing Co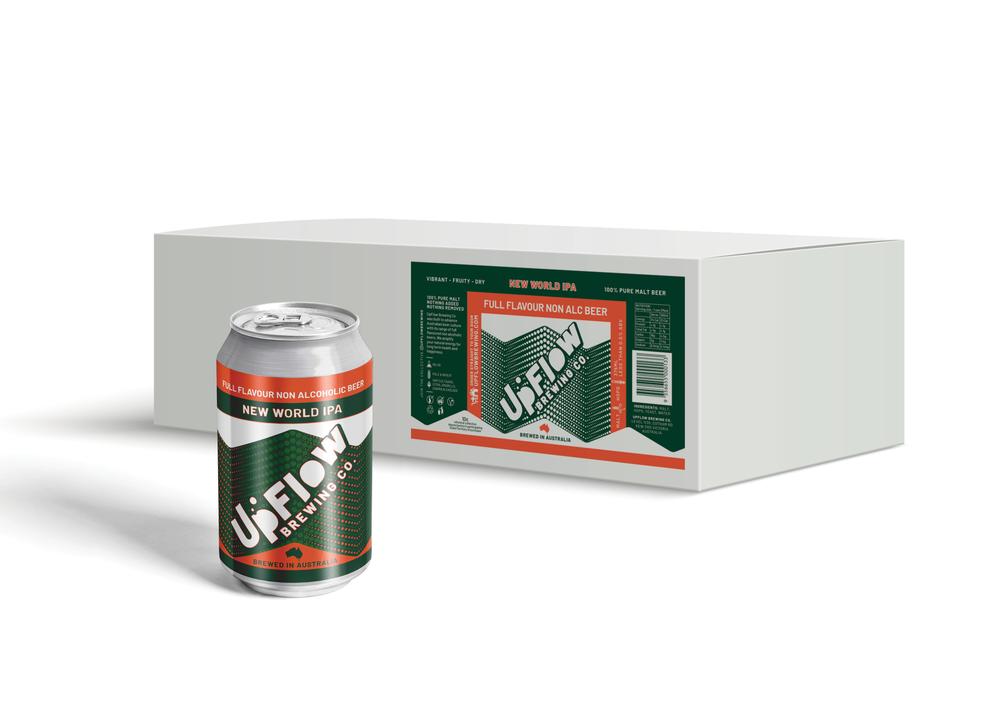 The Upflow Non-Alcoholic New World IPA has been contending nicely with James Squire Zero and Mornington Free Pale Ale as one of our favourite non-alcoholic beers right now. Here you've got a very bold, tropical body thanks to Mosiac, Citra, and Amarillo hops from the US, and local Vic Secret hops just to round it out. Those citrus and pine notes lend well to the long, hoppy bitterness on the finish, which should easily satisfy even the bigger naysayer of this whole market.
Whether you're taking on Dry July or taking a month of being a piss cutting legend, there are plenty of other options around so do some research and find your own favourites. Remember to ring ahead to check it's in stock when tracking an AF brew down, as even outside of Dry July, you'll find they sell out fast. So all power to you if you're taking the month off the booze, and if you're looking for something to help take the edge off a long day – we think you'll be pleasantly surprised by what's on offer in the world of non-alcoholic beers.
---
While you're here, check out our list of 109 funniest ways to call a beer a beer.
---
Best Non-Alcoholic Beers – Frequently Asked Questions
What are the best non-alcoholic beers in Australia?
The best non-alcoholic beers in Australia are always going to be the ones that have the most flavour, despite the lack of alcohol. Right now, we're loving the James Squire Zero, Mornington Free Pale Ale, and Hawkesbury Prohibition Pale Ale.
Do non-alcoholic beers still have alcoholic in them?
Technically yes. To be classified as a non-alcoholic beer, a brew must be bottled at no more than 0.5% ABV. That's obviously not zero alcohol, but the amount of alcohol is so minimal that it shouldn't really make a difference.
---
---
What are some other no-alcohol beers?
Pretty much every brewery that wants to make money is now producing at least one non-alcoholic beer. Other brands that deserve a mention include Heineken and Carlton.