Melbourne didn't crack The World's 50 Best Bars list in 2020… Sydney, we see your three CBD entrants, and raise you our own four (short-changed) institutions on the extended 51-100 list: The Everleigh at 73, Byrdi at 80, Above Board at 84, and Black Pearl at 98. And while these are four are definitely some of the best cocktail bars Melbourne has to offer, there's plenty more where that came from.
Not that Melbourne is angling for quantity over quality. But the city's impressive concentration of award-winning small cocktail bars, within walking distance of each other – makes Melbourne the cocktail Mecca for Australia. Being able to hit so many stops in one night is perhaps Melbourne's biggest strong suite when it comes to cocktail bars.
Another reason why Melbourne has some of the best cocktail bars in Australia? There's easily one for every type of drinker, ranging moods and atmospheres that are as distinctive as the drinks lists themselves. Some of the world's best bartenders keep experimentation and technique at the heart of these drinks, so sipping your way around Melbourne is an adventure in itself.
---
---
We've already taken you through the best new bars in Melbourne for 2021, but it's time to get across the undisputed legends of the scene. The firmly established, best cocktail bars for when a night out in Melbourne is begging for the perfect tipple.
Our Favourite Cocktail Bars In Melbourne
---
Above Board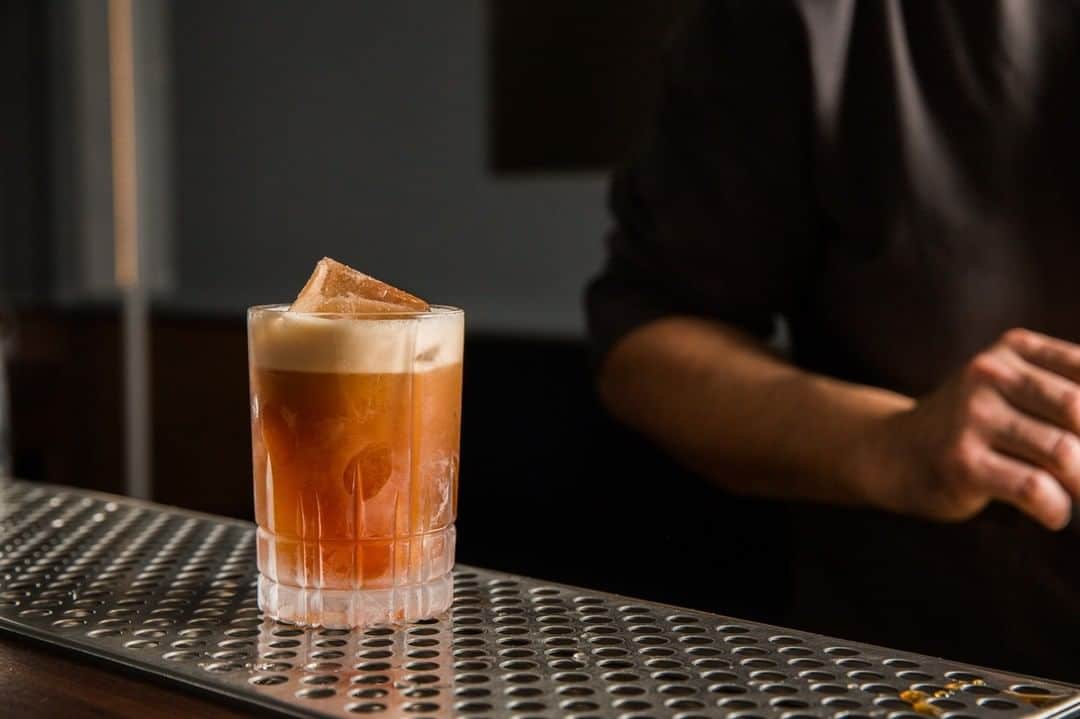 Above Board has long been ordained as one of the greatest cocktail bars Melbourne has ever seen, with a slew of awards to reiterate. Designed with minimalism in mind, the atmosphere is sleek, comfortable, and is absolutely somewhere you'd want to take an important client after-hours. With that vibe in place, all that's left is you and the bartenders, who want to know your preferences as much as you want to grill their expertise.

Despite a capacity of 16, you're encouraged to pull up a stool, and stay a while. Owner Hayden Lambert holds firm that the behind-the-scenes 'kitchen' view from the bar seating is the best place to be in any of Melbourne's busiest bars and restaurants. So he hand-built back bar booth seating, with pull out drinks tray to facilitate. It's a unique vantage point.

Don't expect to see Vodka or mint on the menu, but the bar staff are seriously skilled in just about everything else. The 'Empire Strikes Bax', is a sensible marriage between a Negroni and an Espresso Martini, and it's clearly one of the most popular concoctions in the bar's lauded history.
Address: Above Beermash, Level 1/306 Smith Street Chopper Lane, Collingwood
Opening Hours: Monday – Sunday (5pm – 1am)
---
Byrdi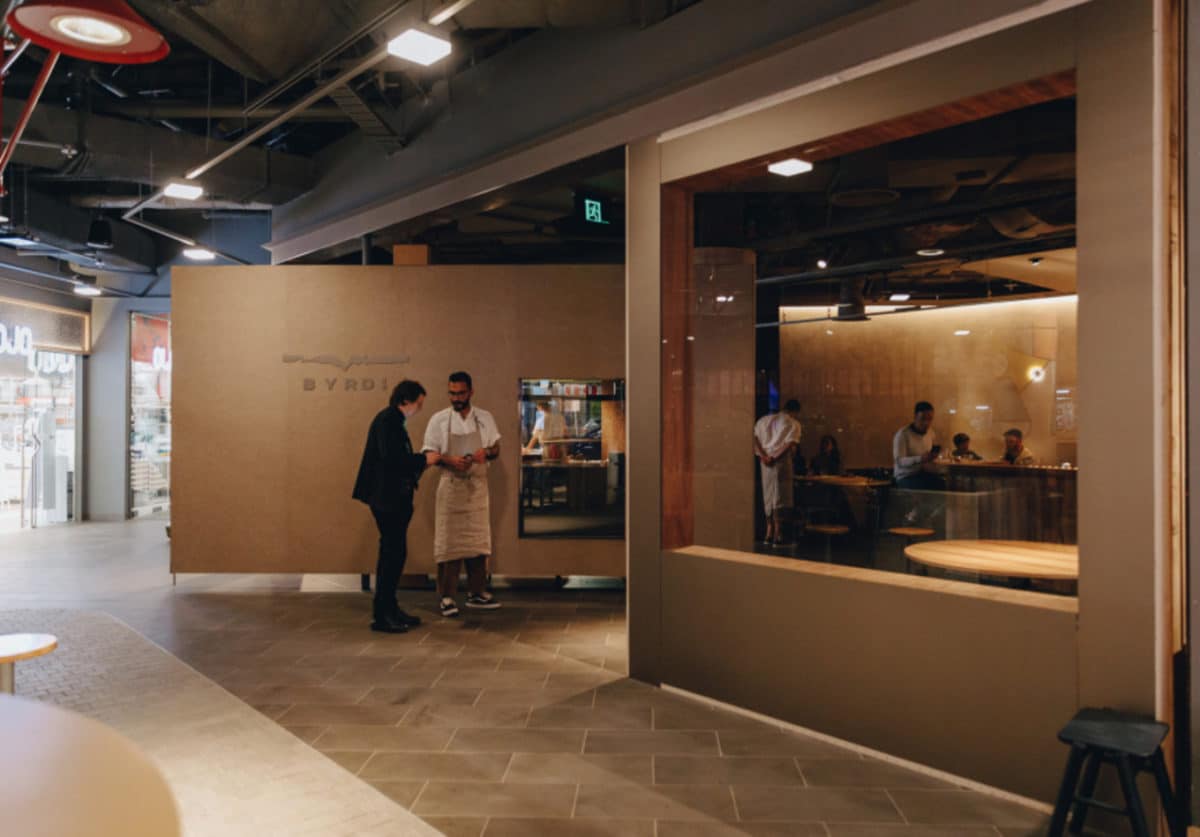 Byrdi is an example of owners Luke Whearty and Aki Nishikura reaching for perfection, and actually touching it. This place exudes serious Jiro Dreams of Sushi vibes, as long as you enter via the back entry of ELLA food court. Once inside, you're somewhere else completely – a penchant for total, 'catch you off-guard' immersion, thanks to the expert design by DesignOffice.

Mixology isn't a buzz word at Byrdi, it is a way of life. Your drink will have contact with an intoxicating array of sprays, jars, purees, spices, powders, graters, tweezers, in its multiple stages of preparation before it reaches you.

On the menu: an expansive and intriguing list of local ingredients and produce. Not on the menu: the drink's alcohol base. The methodology is produce first, and liquor second. But don't get too attached, the menu is ever-changing and based on seasonal produce. Not even regulars are able to request their favourites.
Address: 211 La Trobe Street, Tenancy GD075, Melbourne
Opening Hours: Tuesday – Thursday (5pm – 11pm); Friday – Saturday (5pm – 12am)
---
Romeo Lane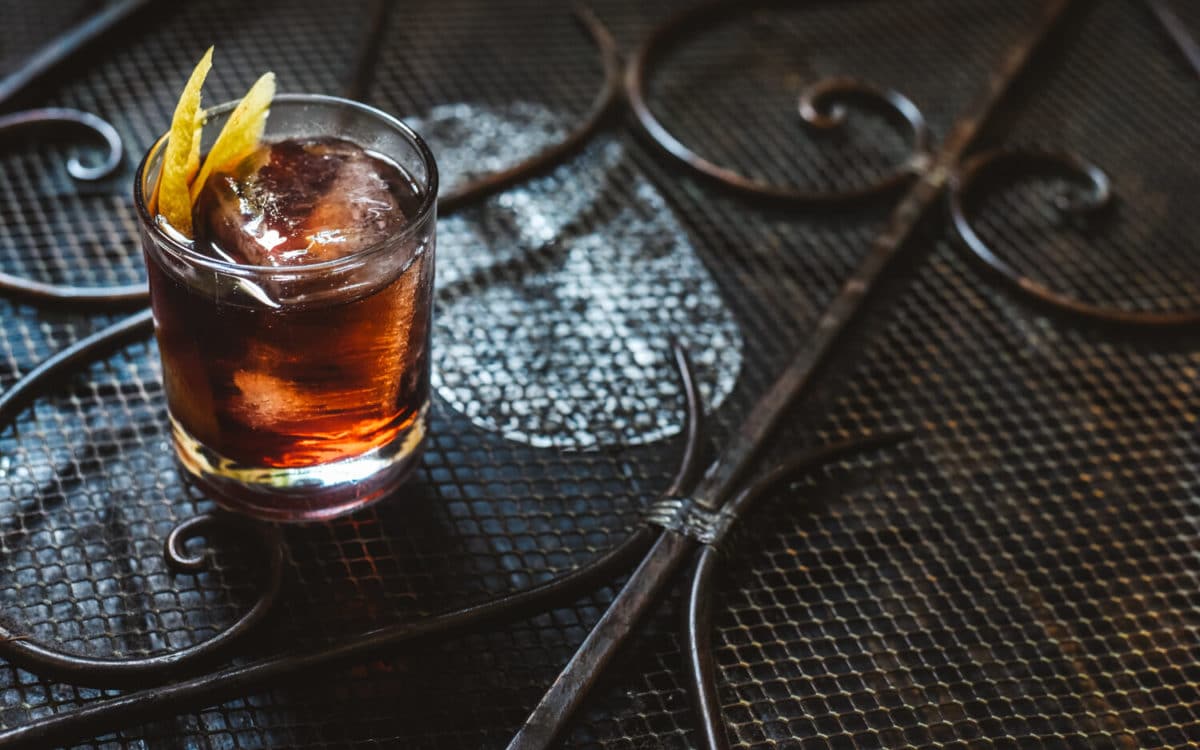 With an entry draped in the red shadows of Pellegrini's famous neon sign, Romeo Lane is about as quintessentially Melbourne as you can get. The space is small and intimate with flickering candles, deep shadows, chocolate wood grains and brass details – as awash with sophistication and a contemporary gentlemen's club vibe as the P. Johnson boutique upstairs (don't be surprised to spy various perfectly tailored suits at the bar).

The liquor has been re-poured into beautiful glass faceted bottles glistening behind the bar in graduating shades of brown, amber and orange. Here you order and liaise direct with the bartenders, with discussion about tastes, profiles, and preferences the better choice, as opposed to a menu of set cocktails.

Address: 1A Crossley St, Melbourne
Contact: 0457 673 647
Opening Hours: Monday – Wednesday (5pm – 11pm); Thursday (5pm – 1am); Friday – Saturday (3pm – 1am); Sunday (3pm – 10pm)
---
Bar Americano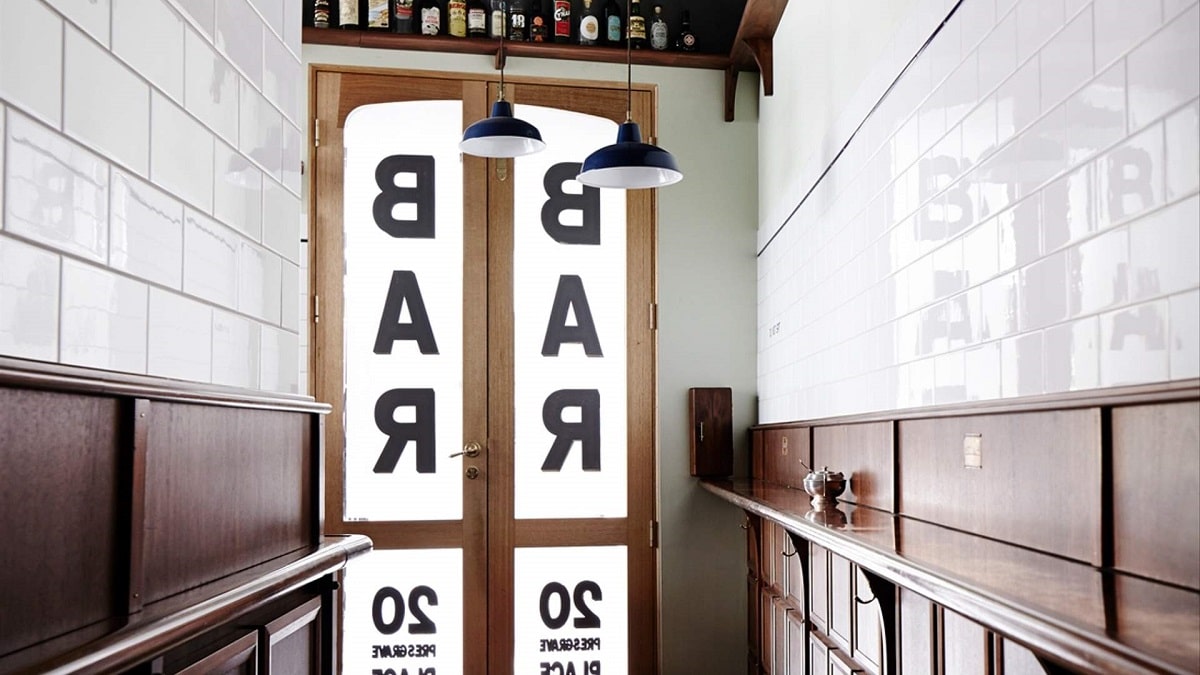 Bar Americano is the last man standing in Matt Bax's esteemed cavalry (Bar Economico, Bar Exhuberante and Der Raum,). And with good reason. Transporting cocktail lovers to the golden era of prohibition, this beloved Melbourne multi-award winning gem – with a Milanese twist – is a standing-room-only bar with a capacity of just 10.

Moustached waiters in butchers aprons dish up only classic cocktails, alternating daily. It's the kind of cocktail joint where you can ask for a surprise concoction, with the vagaries of "not too sweet, not too bitter," and somehow, the bartenders will nail it every time.

There isn't a lot about this place on socials because photos aren't encouraged. Which makes it ever better. Gents, you're safe here. You're in an influencer-free zone.

Address: 20 Presgrave Place, Melbourne
Hours: Tuesday – Thursday (5pm – 10pm); Friday – Saturday (5pm – 11pm)
---
---
5. Black Pearl & The Attic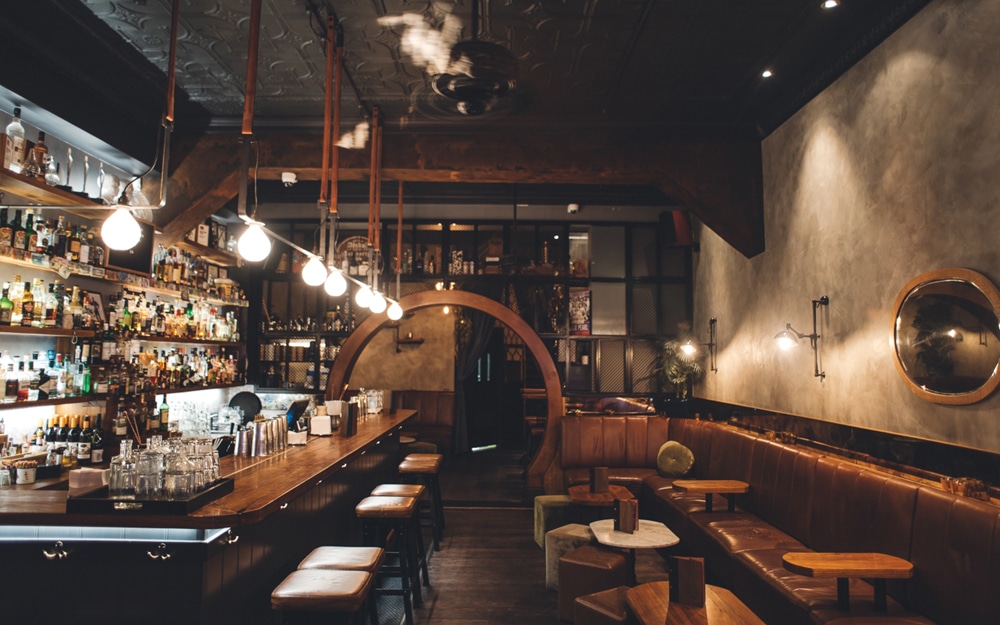 There's a reason the eternally seductive Black Pearl has been a permanent fixture of the World's 50 Best Bars list for 11 out of 12 years, and we gamble it has something to do with the bar staff's expert ability to sling excellent cocktails, with serious precision at any time of day. These guys don't buckle under any pressure, even during peak hour. And it's that kind of unflappable reliability that Black Pearl and upstairs sister venue The Attic is built on.

The downside to such an enviable reputation is that the space is rarely empty. So you want to walk straight passed the revelry of the ground floor with the upmost conviction and head up to The Attic. Here you'll get more intimacy and face time with the bartenders.

Address: 304 Brunswick Street, Fitzroy, Melbourne
Contact: 0488 304 304
Opening Hours: Wed – Thursday & Sunday (5pm – 2am); Friday – Saturday (5pm – 3pm)
---
Lui Bar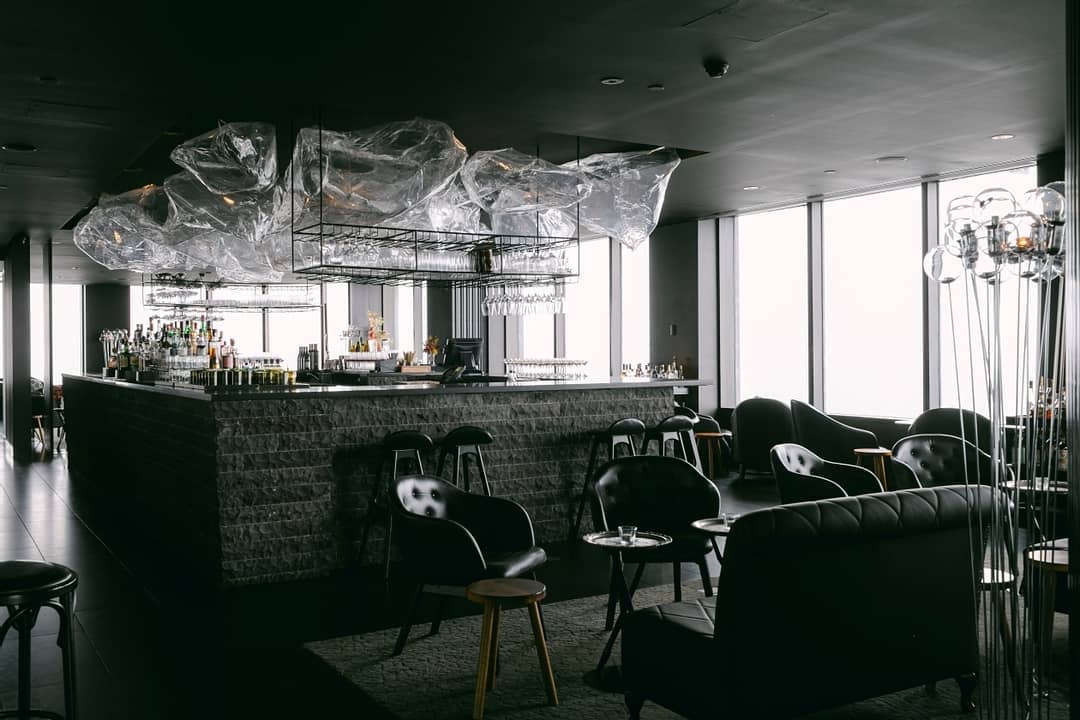 Lui Bar is the perfect date night Melbourne cocktail bar. If you want to blow cash and not feel guilty about it, this is your mecca. From check-in, you are your date will be escorted to the elevators and treated like royalty. And the treatment is consistent with each visit. You should expect no less from Shannon Bennett's Vue Group (Vue de Monde, Jardin Tan).

The view is spectacular so don't stop short of seating by the window. Despite the high price point, Lui Bar is absolutely not stiff. The pop-up menu is really fun and the quality of the cocktails, combined with the low lighting, and glimmering city light show, makes it the perfect romantic night out. Just take note of the $50 per person minimum spend after 3pm.

Address: Level 55 , Rialto, 525 Collins St, Melbourne VIC 3000
Contact: 03 9691 3888
Opening Hours: Wednesday – Thursday (5:30pm – 12am); Friday – Saturday (11:30am – 12am); Sunday (3pm -10pm)
---
Curious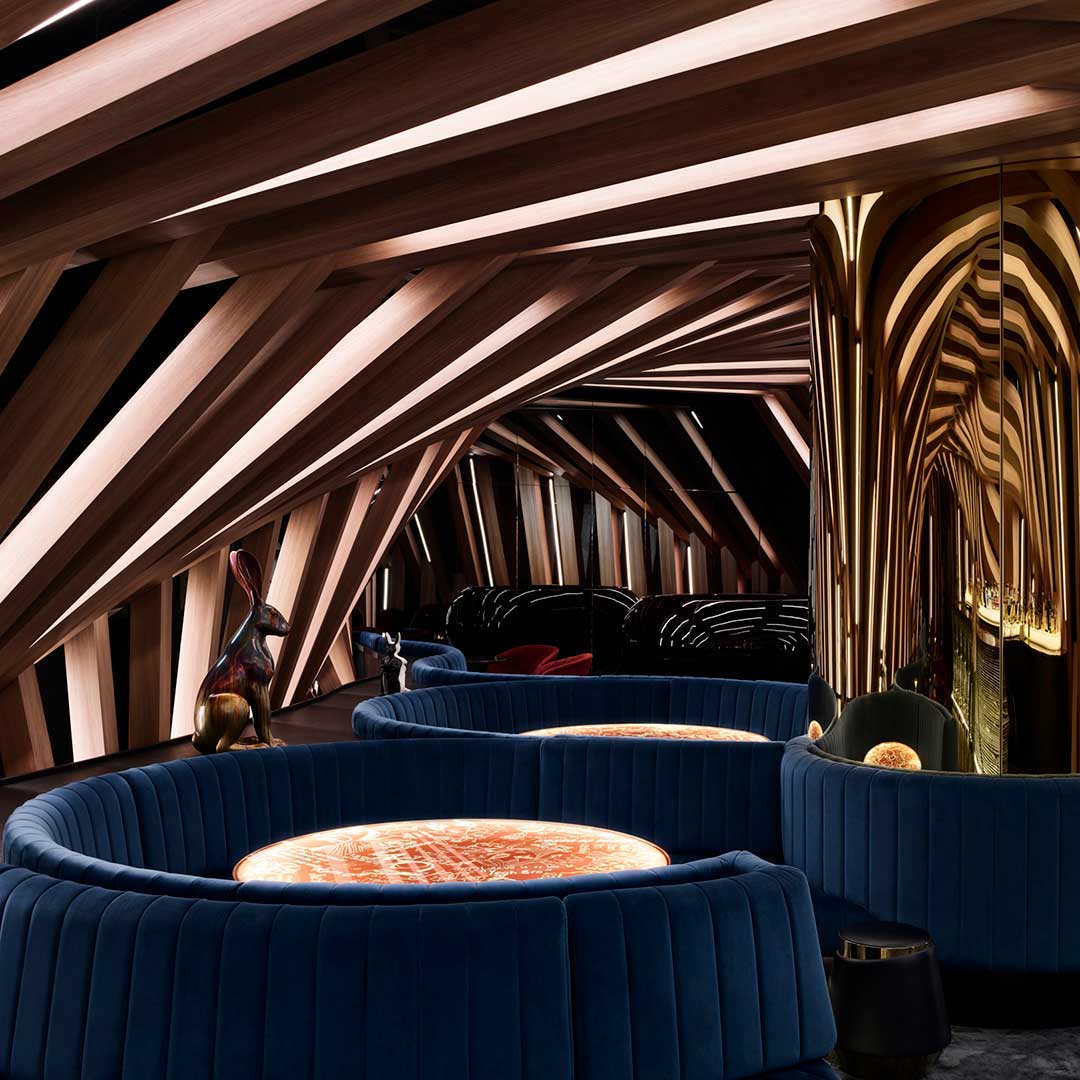 Curious belongs to the new W Melbourne hotel, and it's peak luxury. It says a lot that a brand new bar can cut through Melbourne's incredible cocktail scene and become an instant classic. A confusing clock-clad entry will direct you from Market street, down a dizzying spiral staircase and into a cavity of undulating timber beams and reflective surfaces, all building up to a fantastical space that feels like it's been torn from a Lewis Carrol book.

The 'Melbourne' themed drinks menu, divided into the categories of 'food', 'fashion' and 'art,' is a bit on the nose, but knowing Charlie Ainsbury (Proof & Co) is behind it makes it more palatable. The bar showcases boutique Melbourne and Australian spirit brands, botanicals and local ingredients. And because of the Marriot backed-buying power, they come with a very decent price attached.

Address: W Melbourne, 408 Flinders Ln, Melbourne VIC 3000
Contact: (03) 9113 8800
Opening Hours: Wednesday – Sunday (5pm – 1am)
---
Nick & Nora's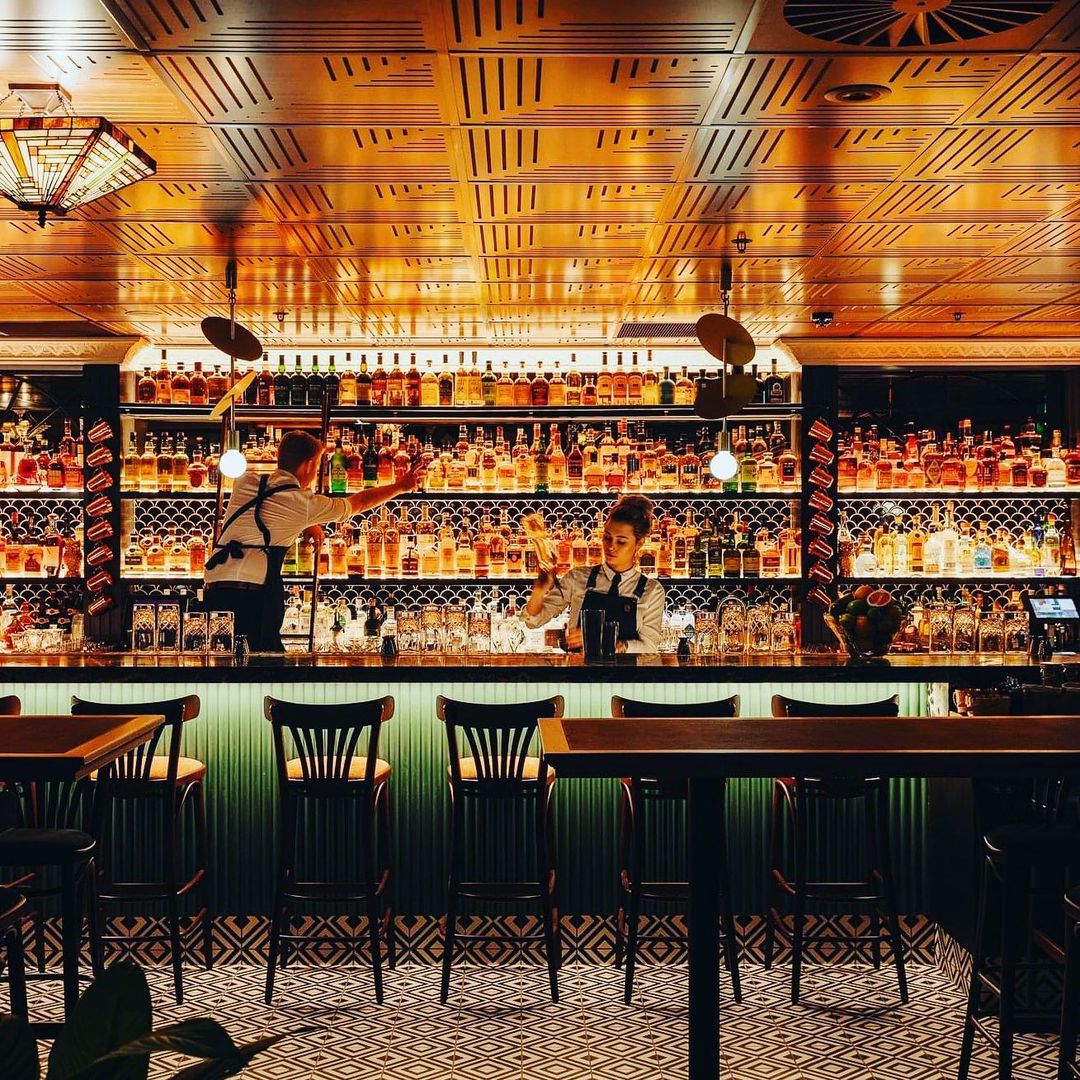 Fancy a bit of Champagne opulence? Although Nick & Nora's feels new to the scene, after a soft launch in 2020, Melbourne is well familiar with its sister Speakeasy Group venue, Eau de Vie and has embraced Nick & Nora's like its a seasoned vet.

Walking up the stairwell under stain glassed instantly transports you from the Paris end of Collins Street, to the actual city Paris in the 1920s and 30s. Champagne comes first, and cocktails second, with a comprehensive menu including a 15-litre Nebuchadnezzar of Mumm which you can pre-order to cascade down a pyramid of coupes.

Address: Nick and Nora, 80 Collins Street via, 11 Benson Walk, Melbourne VIC 3000
Contact: (03) 8393 9367
Opening Hours: Tuesday – Thursday (5pm – 1am); Friday – Saturday (3pm – 1am); Sunday (2pm – 11pm)
---
Little Lon Distilling Co.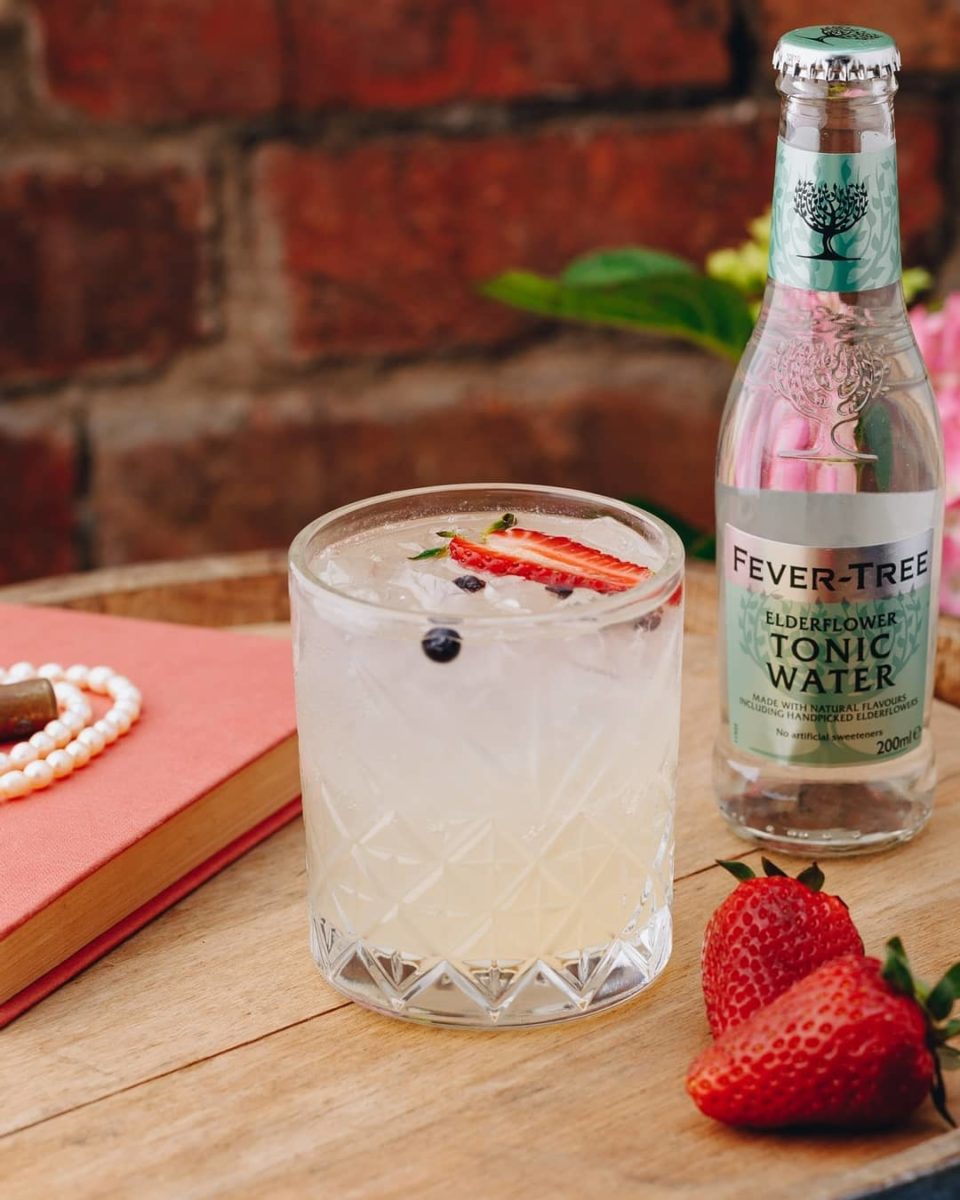 You want gin? Go to Little Lon Distilling Co… it's often as simple as that. Sometimes Melbournian's have a right to be arrogant. And this is it. Little Lon is a 144- year old brothel which has been repurposed into an urban gin distillery and it's buzzing with some of the city's best cocktails.

It's quite the sight to spot this tiny little gem, shadowed by skyscrapers. It produces a range of bold small batch gins and open it to the public on Friday and Saturday nights to "raise a tipple to the delightful deviates that once trod these lurid laneways."

The fermentation and distilling is done on-site, and you can stay a while longer by booking a tour or a gin masterclass. It's a great way to pass the time while trying your luck at nabbing one of 20 seats indoors. The cocktail list is very creative, and obviously they have the G&T's down to a fine art.

Address: 17 Casselden Pl, Melbourne VIC 3000
Opening Hours: Friday – Saturday (5pm – 11pm)
---
The Elysian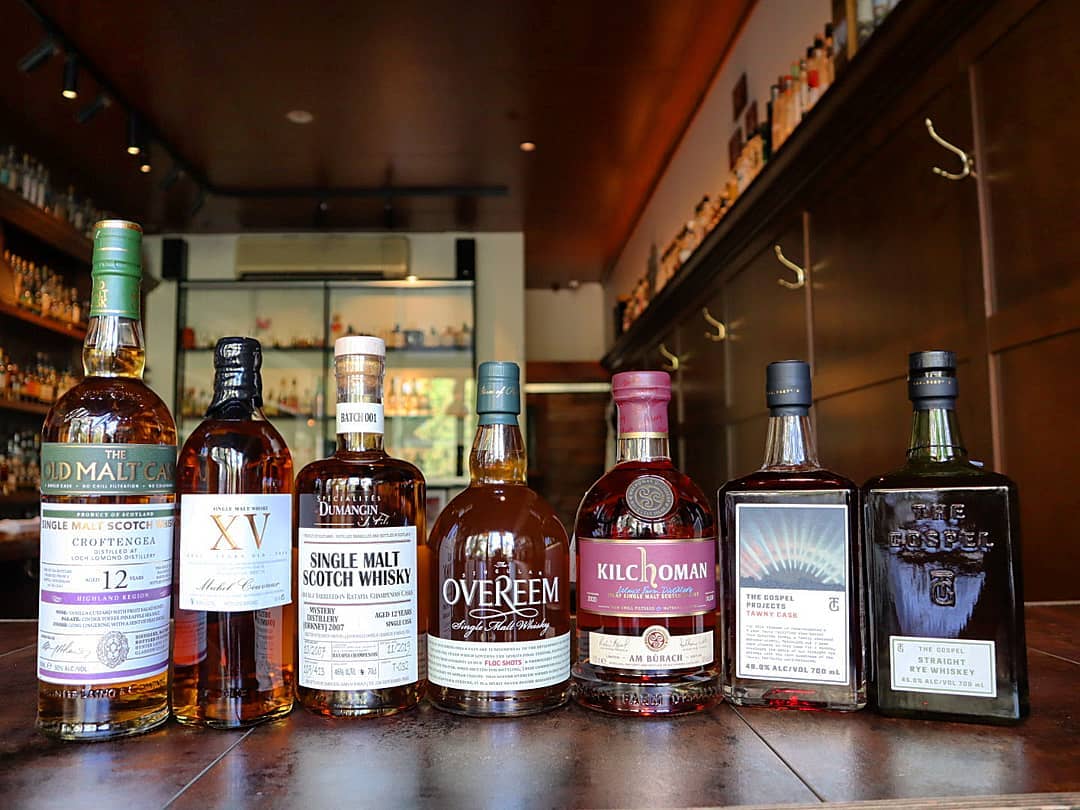 What sets The Elysian apart from the other establishments on this list of the best cocktail bars in Melbourne, is its single focus on independent Whisky distilleries – both local and international. They sling mostly single barrels and one-off releases. If you you need a bit of convincing to divert from big name brands, the bar's owners, Low and Wong are both ex-Whisky & Alement. Lad's, you're in trusted hands.
The fit-out was entirely inspired from Japanese whisky bars, so expect cosy feels, the sweet sounds of jazz and a long beautiful Californian redwood bar. It is the perfect ambiance to sample bottles ranging from Japan, Ireland, Holland, Germany, India and home-grown Australian names.

Address: 113 Brunswick Street, Fitzroy
Contact: (03) 9417 7441
Opening Hours: Tuesday – Saturday (4:30pm – 1am)
The Everleigh & The Everleigh At Home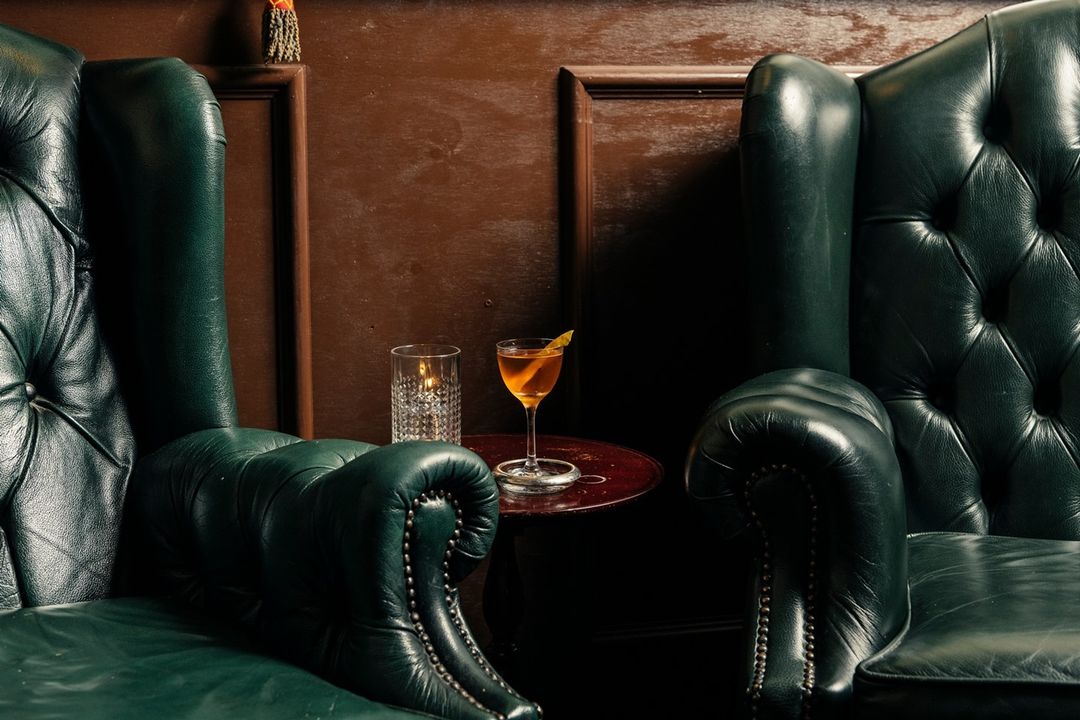 The Everleigh is a decade old Gertrude Street institution. And it continues to surprise and delight all who manage to follow its black and white tiled entry upstairs. Though sometimes you just want to enjoy a no-fuss at-home option, in which case The Everleigh Bottling Co. – the at-home extension of this classic cocktail bar – is equally as viable.

With The Everleigh as busy as ever, the expert bartenders that drive this multi-award winning bar have bottled up their classic cocktails, and manufactured them to the exacting standards. A Negroni, Martini, Manhattan and Old Fashioned comes in a gentlemanly form at a reasonable $18 each single serve. And there's a more feminine and shapely set of Spritzed Cocktails starting at $13.
---
---
The only choice then is do you go out and soak up The Everleigh's sophisticated, golden era atmosphere and abundant energy, or try and recreate it at home using their cocktails?
Address: Upstairs, 150-156 Getrude Street, Fitzroy
Contact: (03) 9416 2229
Opening Hours: Thursday – Sunday (5pm – 1am)
---
Bar Liberty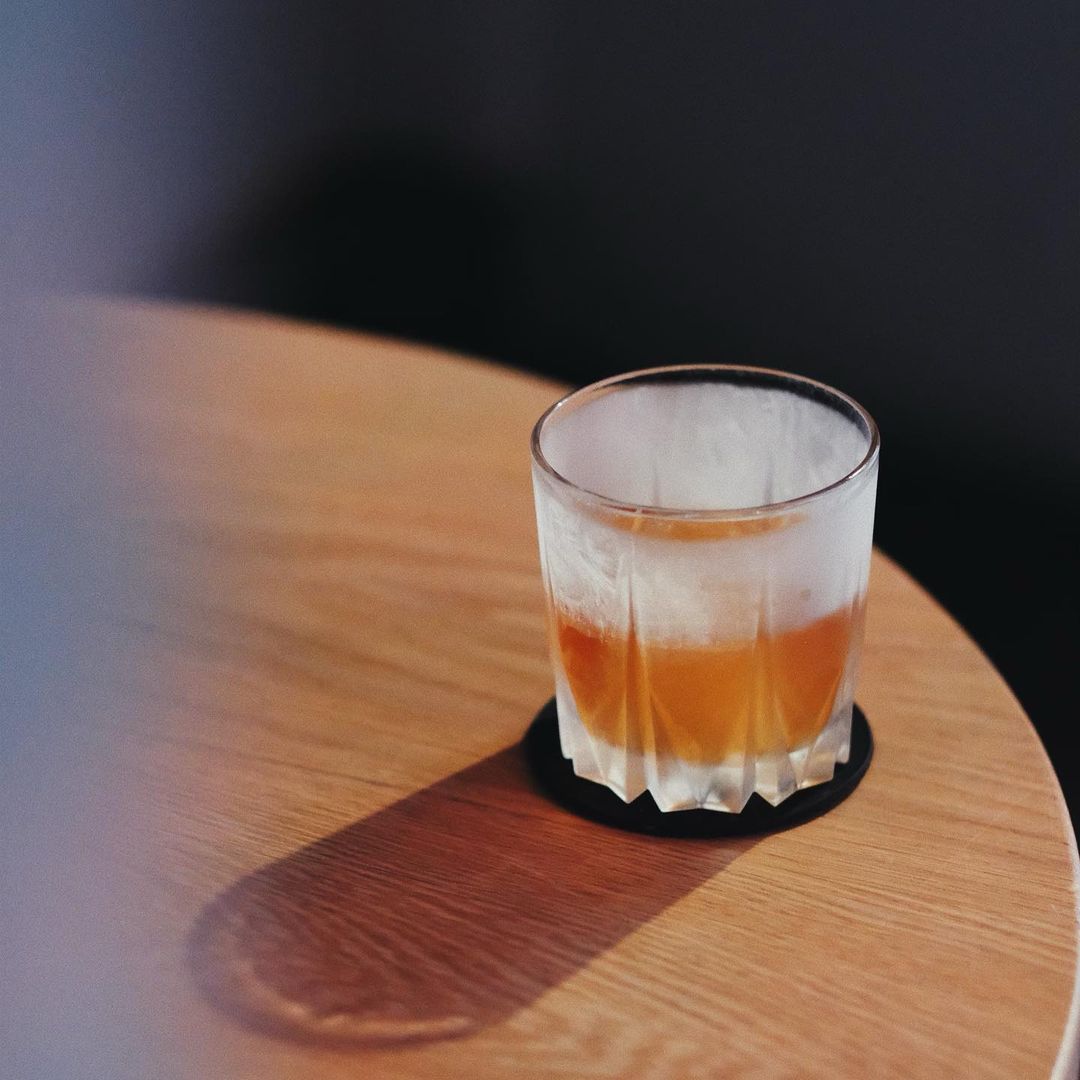 Bar Liberty is yet another reason why Fitzroy is one of the coolest suburbs, not just in Melbourne, but the world. Run by ex-Attica sommeliers, it's a wine bar first and foremost. But you'd be making a grave error if you don't head along and pay close attention to the rotating list of cocktails, held in equal importance as all those biodynamic and low intervention wines. Order anything and feel free to expect perfection – high standards are matched consistently at this convivial bar.
Address: 324 Johnston Street, Fitzroy
Contact: (03) 9415 9025
Opening Hours: Monday – Saturday (5pm – 12pm); Sunday (12pm – 5pm)
---
The Best Cocktail Bars In Melbourne – Frequently Asked Questions
What is the best cocktail bar in Melbourne?

The best cocktail bars in Melbourne are considered to be Black Pearl, Byrdi, The Everleigh, Bar Americano, and Above Board.

What is the best cocktail bar for whisky in Melbourne?

The best whisky cocktail bar in Melbourne is The Elysian, but there's also Whisky & Alement, Boilermaker House, Bar Liberty, and Eau de Vie.

What is Melbourne's favourite cocktail?

While trends always change, the most reliable cocktail orders in Melbourne are the dependable Old Fashioned, the fashionable Espresso Martini, and the wild card Charlie Chaplin.
---
Hungry? Check out the best new restaurants in Melbourne.
---
---