Is there anything more intimately tied to Melbourne's cultural identity than great coffee? The city is crawling with some of the best coffee in the world, to the point where you shouldn't be surprised if you stumbled across a Melbourne coffee shop in cities like Los Angeles, New York and Tokyo.
While the Victorian capital's coffee scene is near faultless at every stage of the process, from cafes perfectly roasting their own coffee for their own house blend to cold brew, filter coffee and special seasonal coffee, there's plenty out there that just doesn't live up to the city's own gold standard and its innumerable army of coffee snobs.
To make sure you don't buy yourself a rubbish cup of caffeine, we thought we'd take a look at more than two dozen of the best coffee shops all across Melbourne — so no matter where you are, you'll always know the nearest winner.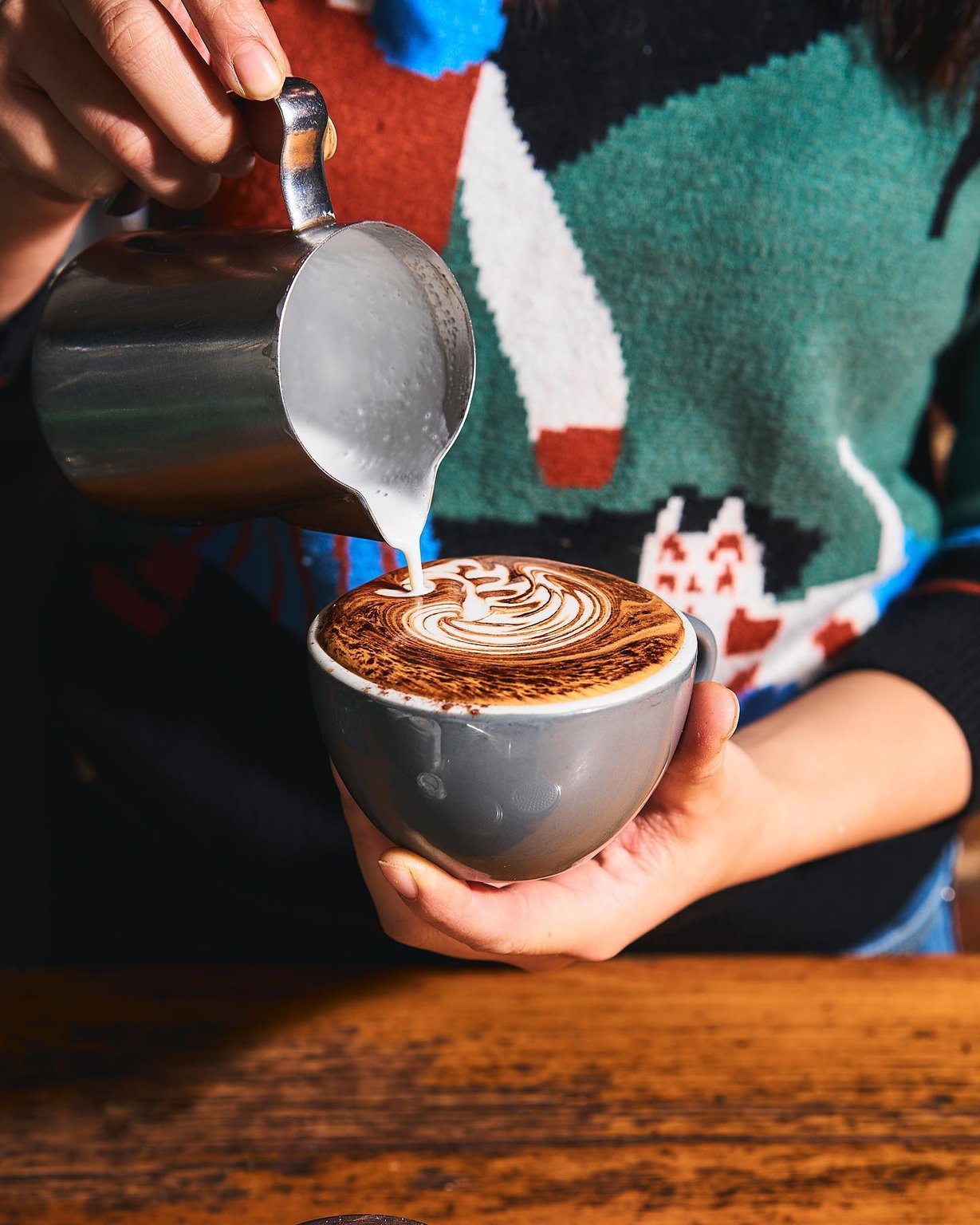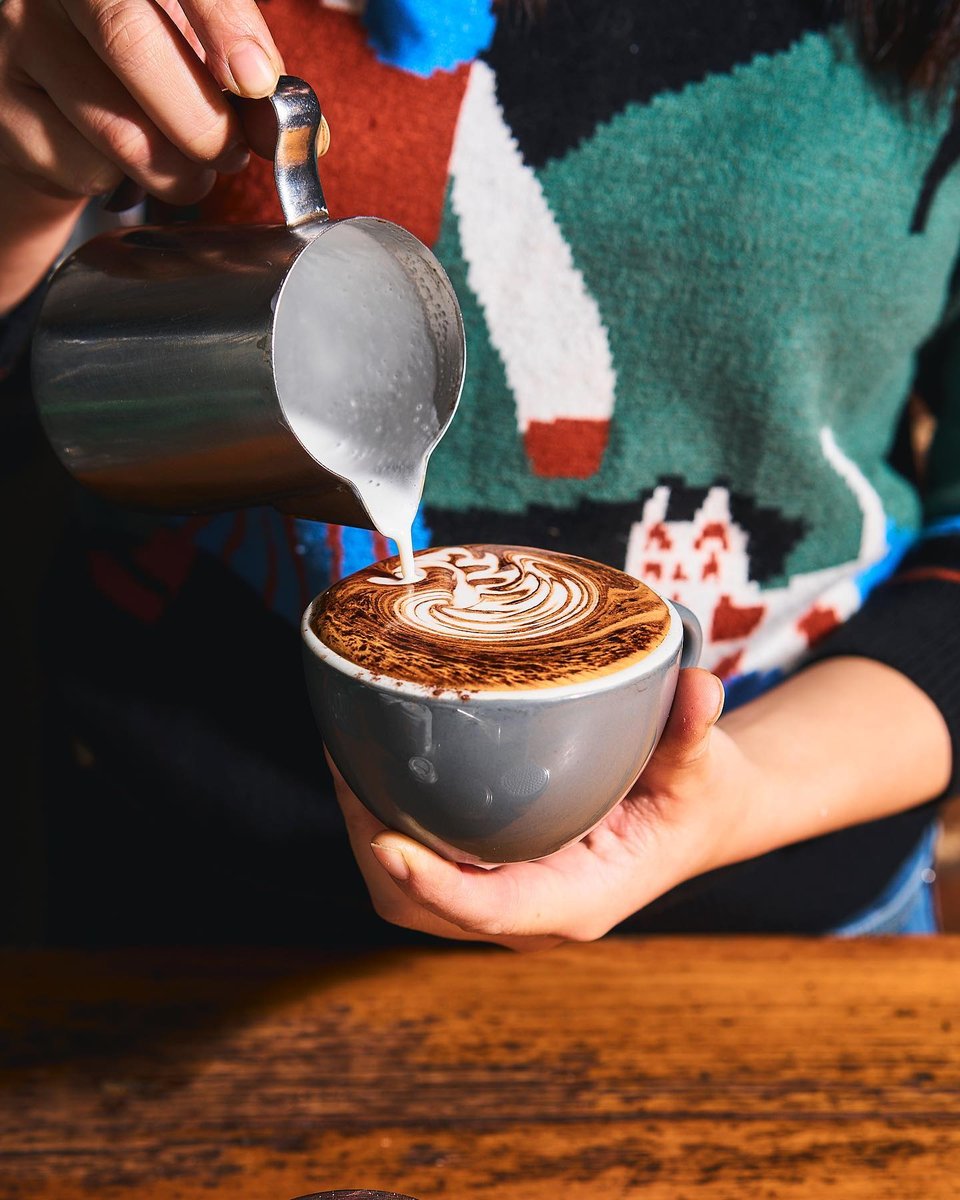 RELATED: The 13 Best Coffee Machines For Home Use In 2023
You're going to want to keep this list bookmarked; this is the best coffee Melbourne has to offer.
Note that this list is not ranked.
---
---
CBD Cafes
Dukes Coffee Roasters, CBD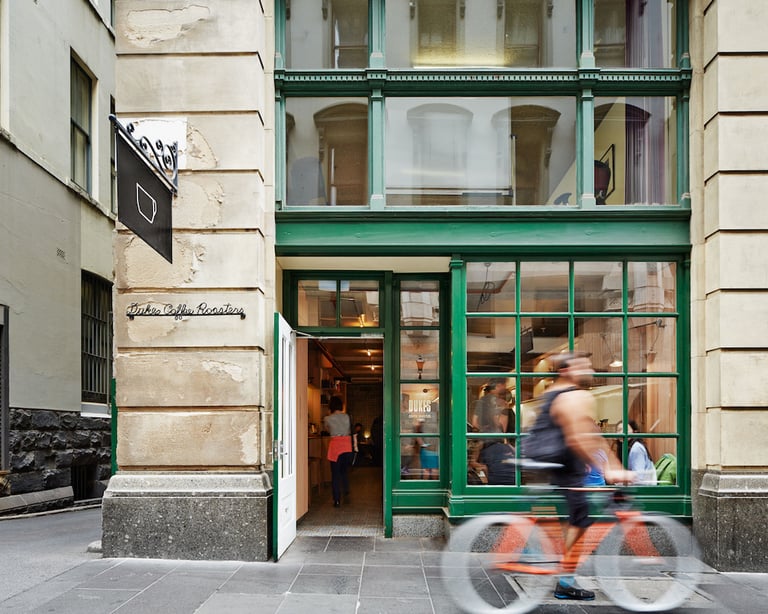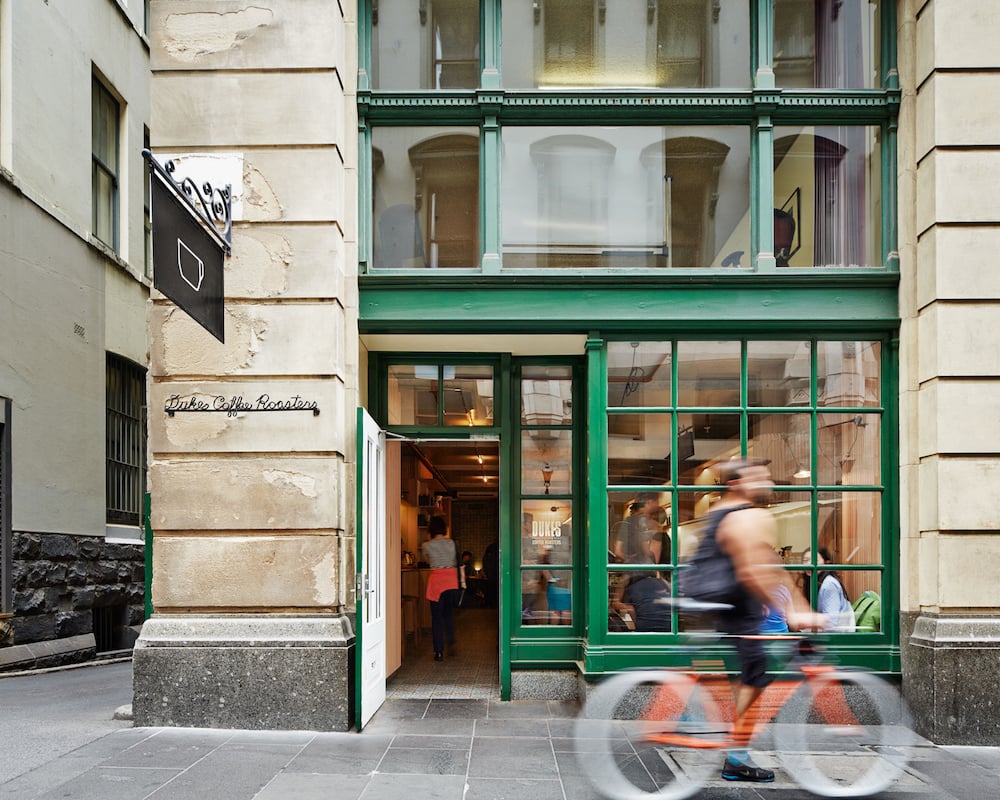 Dukes Coffee Roasters has come a long way since the brand started as a cafe in Windsor — that has since closed down — and while plenty of competition has popped up since, the team behind it are still considered some of the best in the business.
The flagship, Dukes at Ross House, squeezes into Flinders Lane which is where it has been located since 2013, pumping out strong, complex flavours with beans roasted on-site to ensure freshness in each and every step of the brewing process.
Coffee beans are ethically traded and sourced from farms and small coops across Africa and Asia, as well as Central and South America, roasted daily and used to produce good coffee that's both consistent and entirely faithful to provenance.
---
Bench Coffee Co, CBD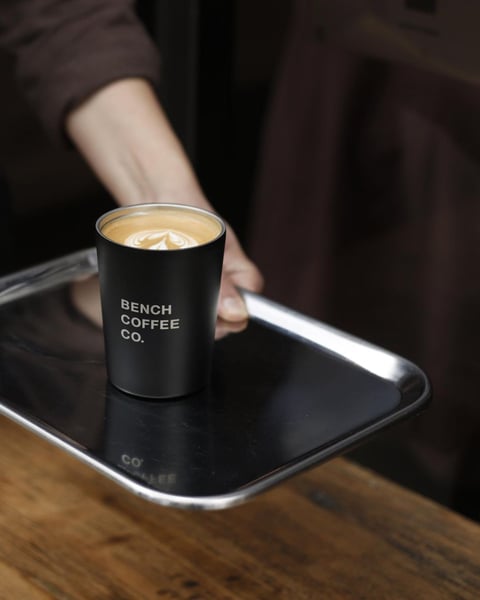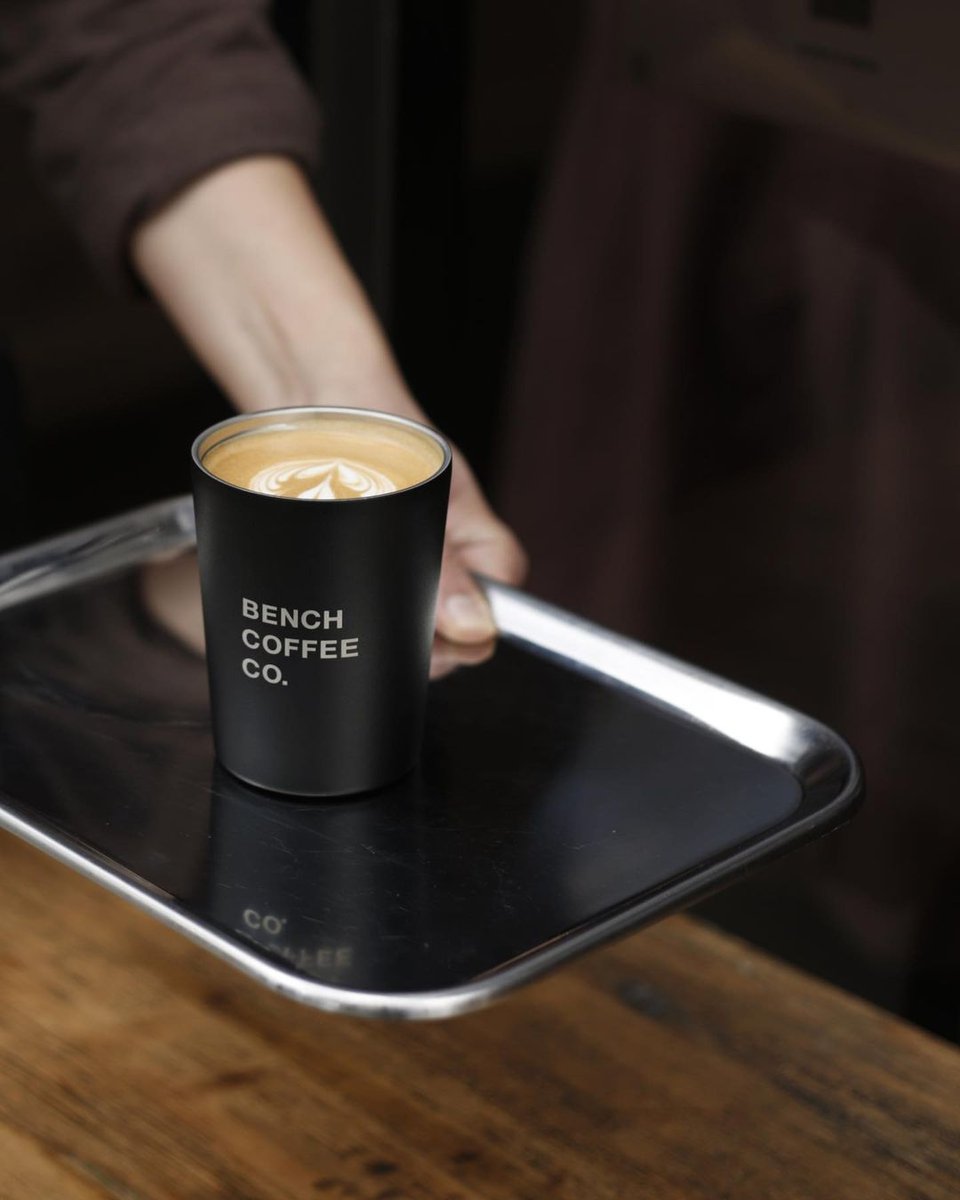 You'll find Bench Coffee Co. on Little Collins Street, regularly humming with impatient office workers queuing for the cafe's impeccably crafted coffees. Using their own beans, the team behind Bench pump out all the standards to the highest quality, from milk coffees to cold brew, and a special espresso tonic that goes down a treat.
---
Brother Baba Budan, CBD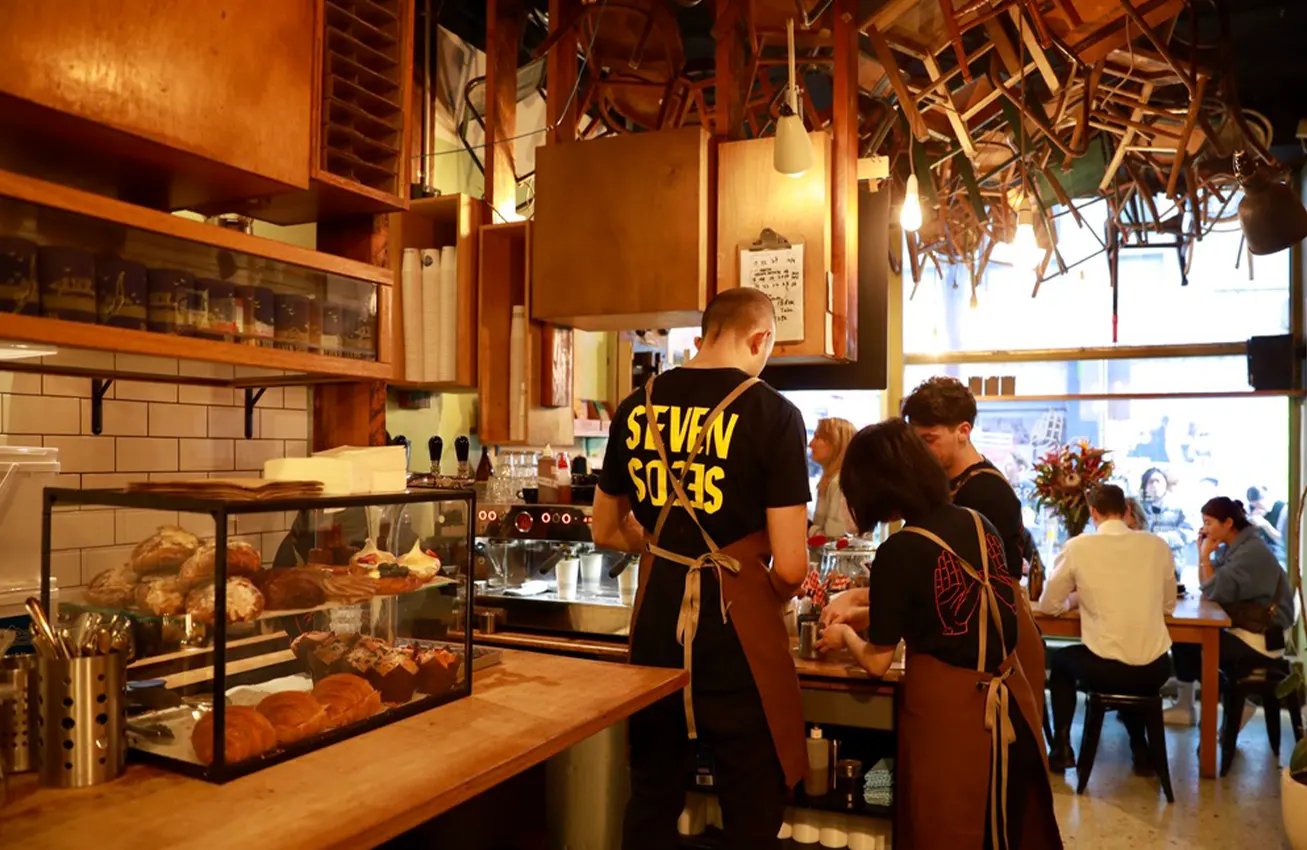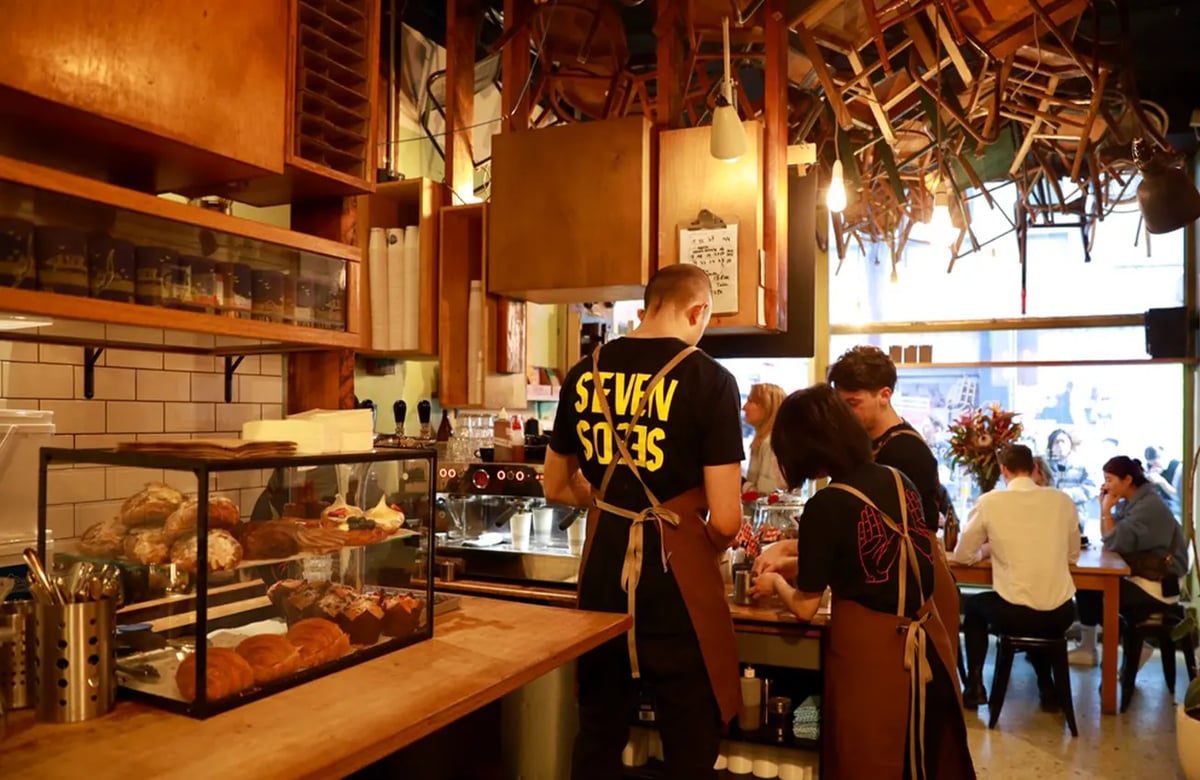 Odd name? Sure, but it makes sense with context. Brother Baba Budan was apparently a Sufi who, in the 17th century, was the first to smuggle seven seeds of coffee from the Middle East to India.
Brother Baba Budan, much like Seven Seeds, is unquestionable when it comes down to those highly technical, seemingly effortlessly smooth coffees that just get better with each sip.
---
Patricia Coffee Brewers, CBD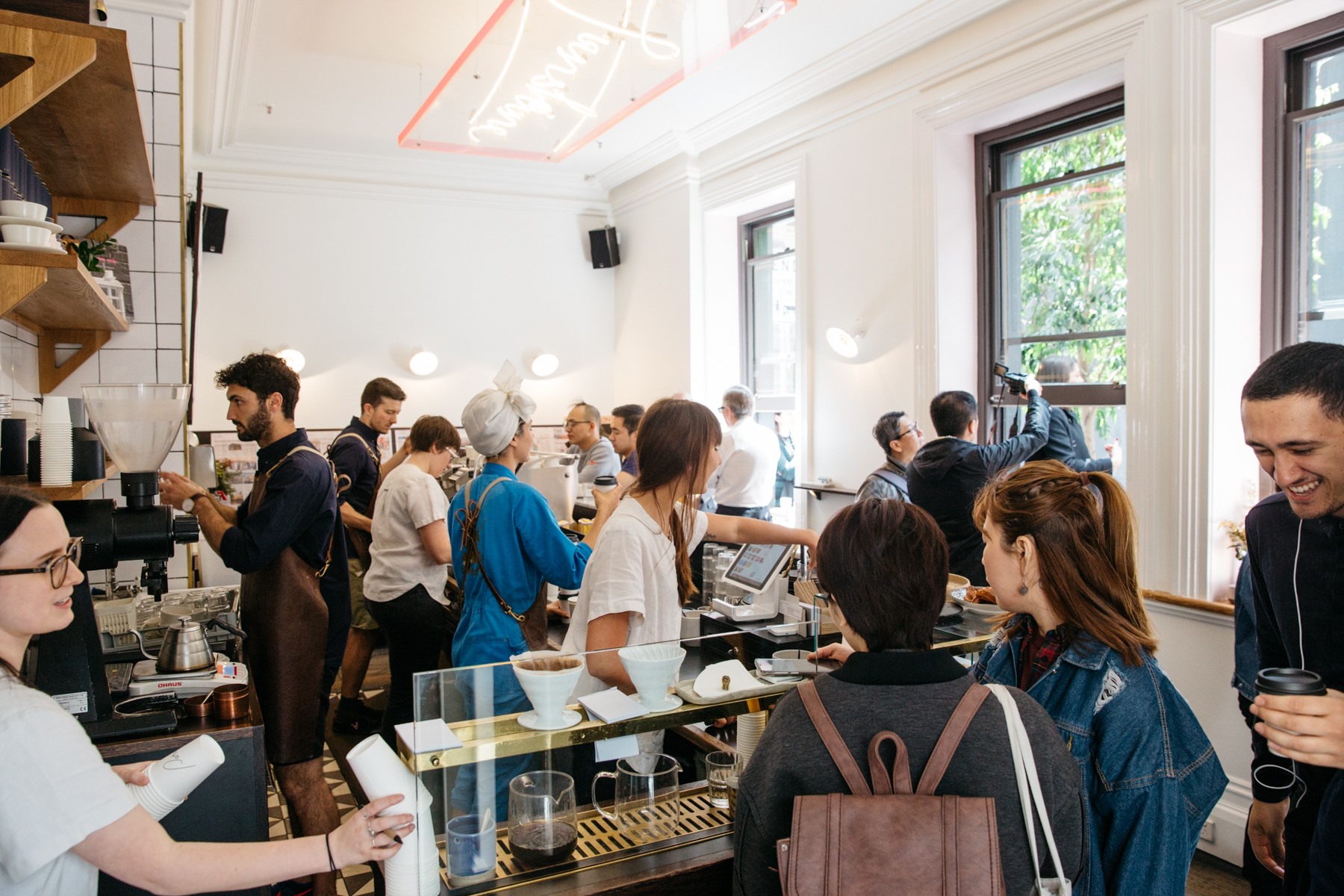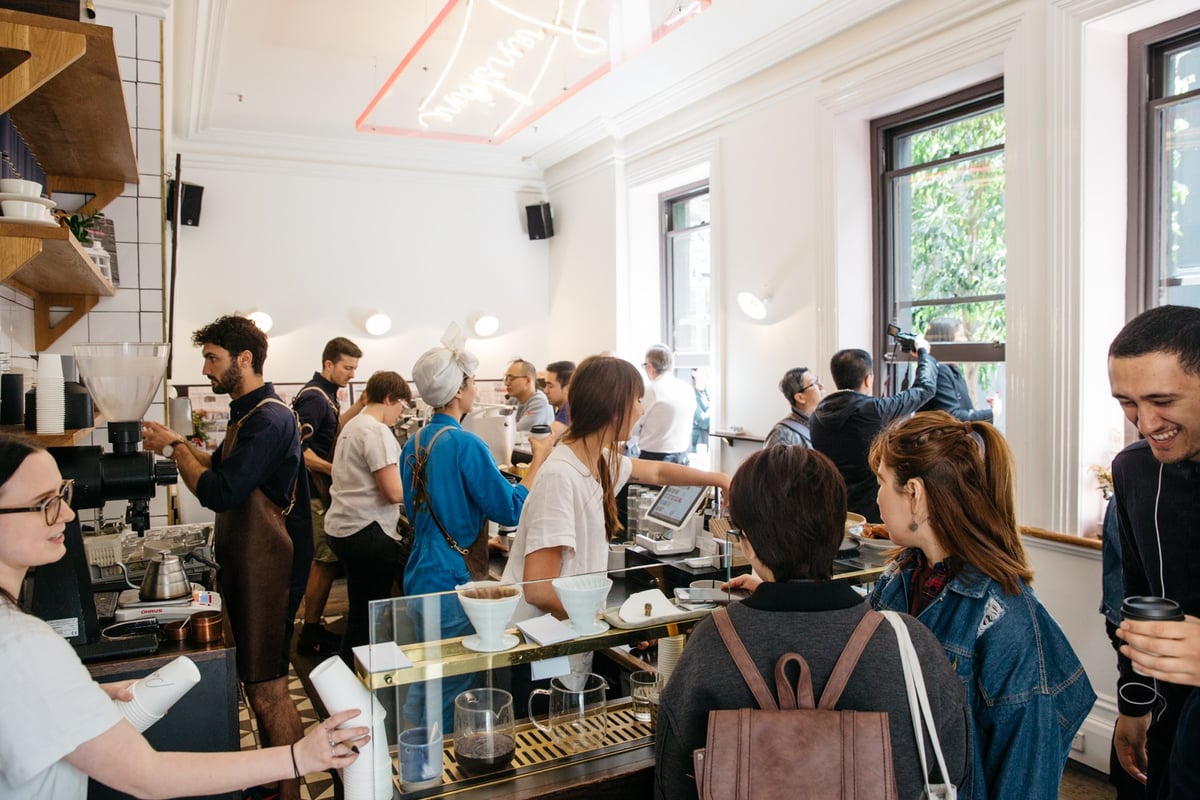 Seven Seeds alum Bowen Holden and Pip Heath run the show at Patricia Coffee Brewers, carving out a small space that's smartly contrasted with the corporate surrounds, looking like a coffee bar that's been stripped from a scene of Midnight In Paris.
---
Traveller Coffee, CBD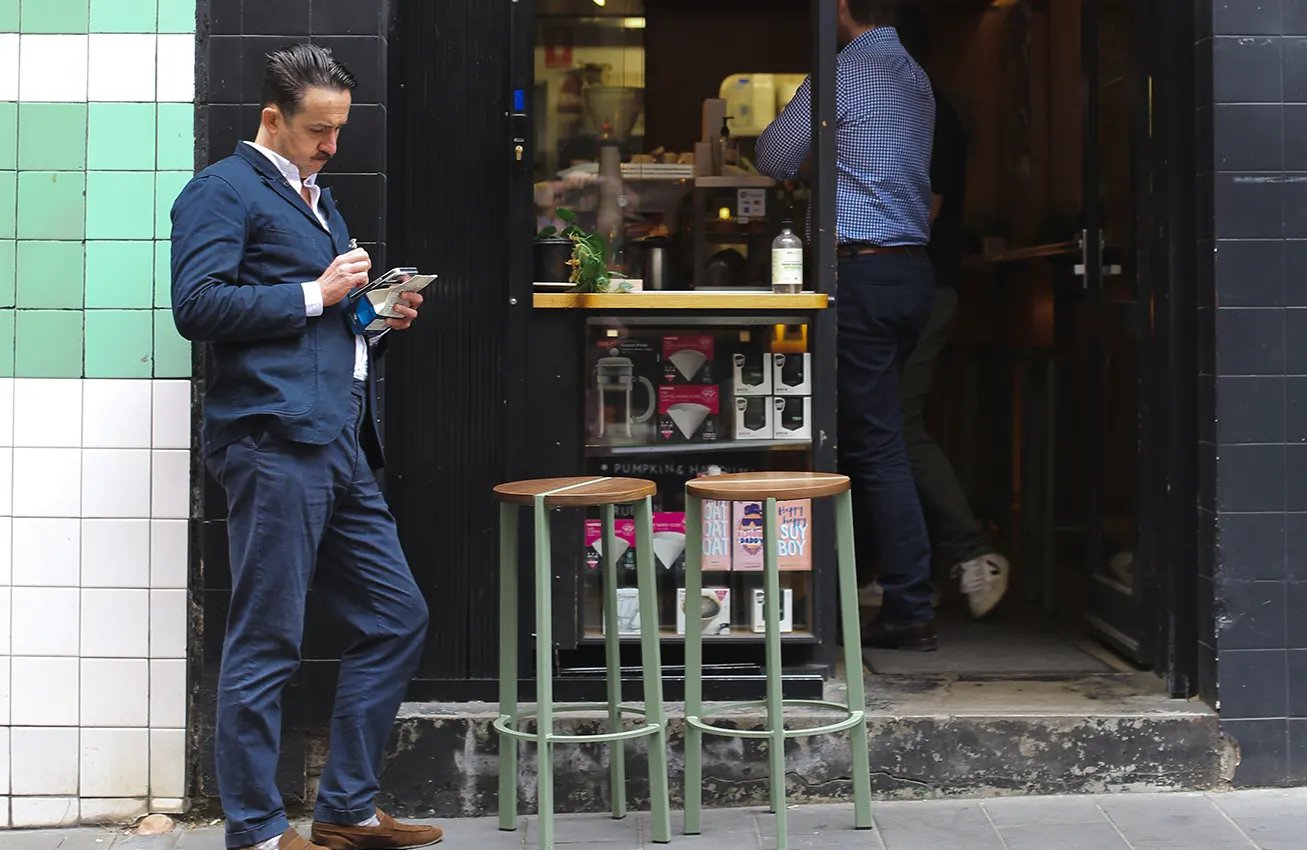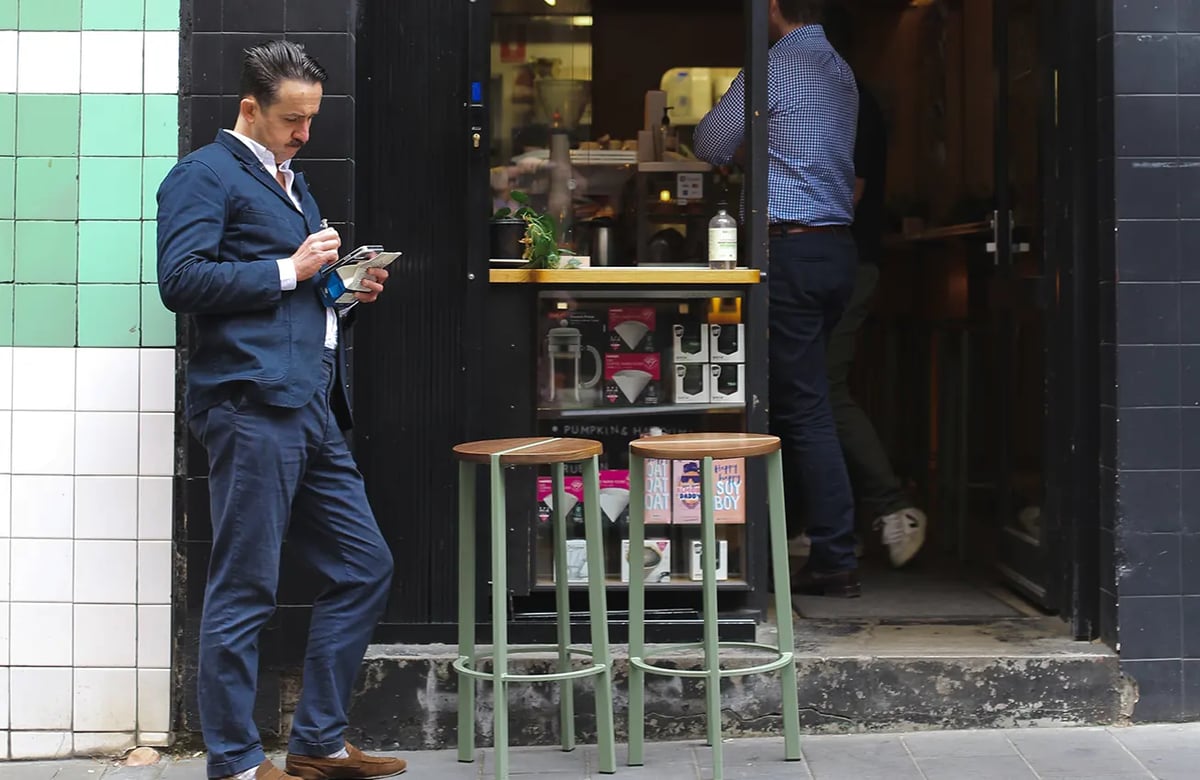 As another offspring cafe from the growing Seven Seeds empire, Traveller Coffee has a similar modern approach to what ends up in your cup of coffee each morning. The tiny space off Crossley Street, just a stone's throw from Chinatown and Melbourne CBD, is swift and exacting when the team make their coffee.
RELATED: The Ultimate Pour-Over Coffee Guide
---
North/West Cafes
Proud Mary, Collingwood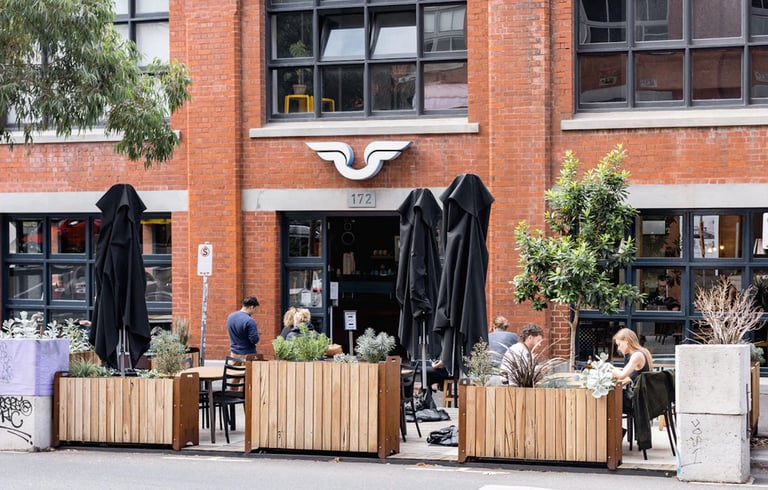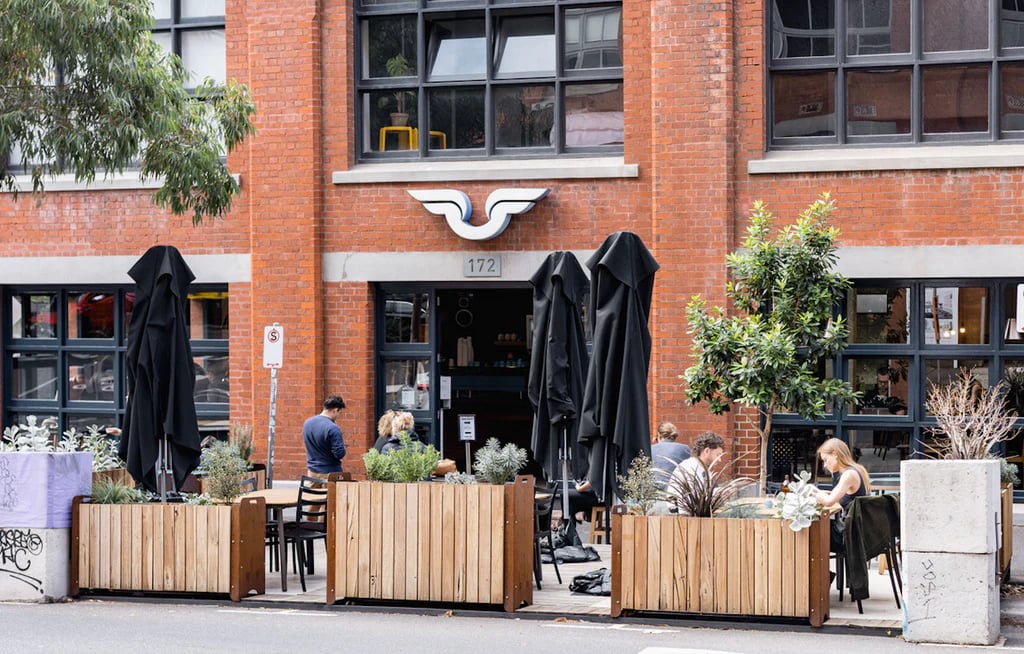 Proud Mary is another stalwart for Melbourne's many coffee lovers, opened over a decade ago by Nolan Hirte in Collingwood, and most recently in the news for selling $200 cups of Panamanian coffee. The massive brew bar tells you all you need to know as soon as you walk into this impressive space — Proud Mary is nothing if not serious about their coffee. Expect experienced baristas, immaculate service and a small army of grinders making the most of the cafe's own blends and some well-sourced single origins that are roasted close by.
Not convinced? When Proud Mary opened, Hirte welded together two three-group Synesso machines to create his own custom machine, ensuring each single-origin bean doesn't suffer from cross-contamination and the terroir is expressed perfectly.
---
Padre Coffee, Brunswick East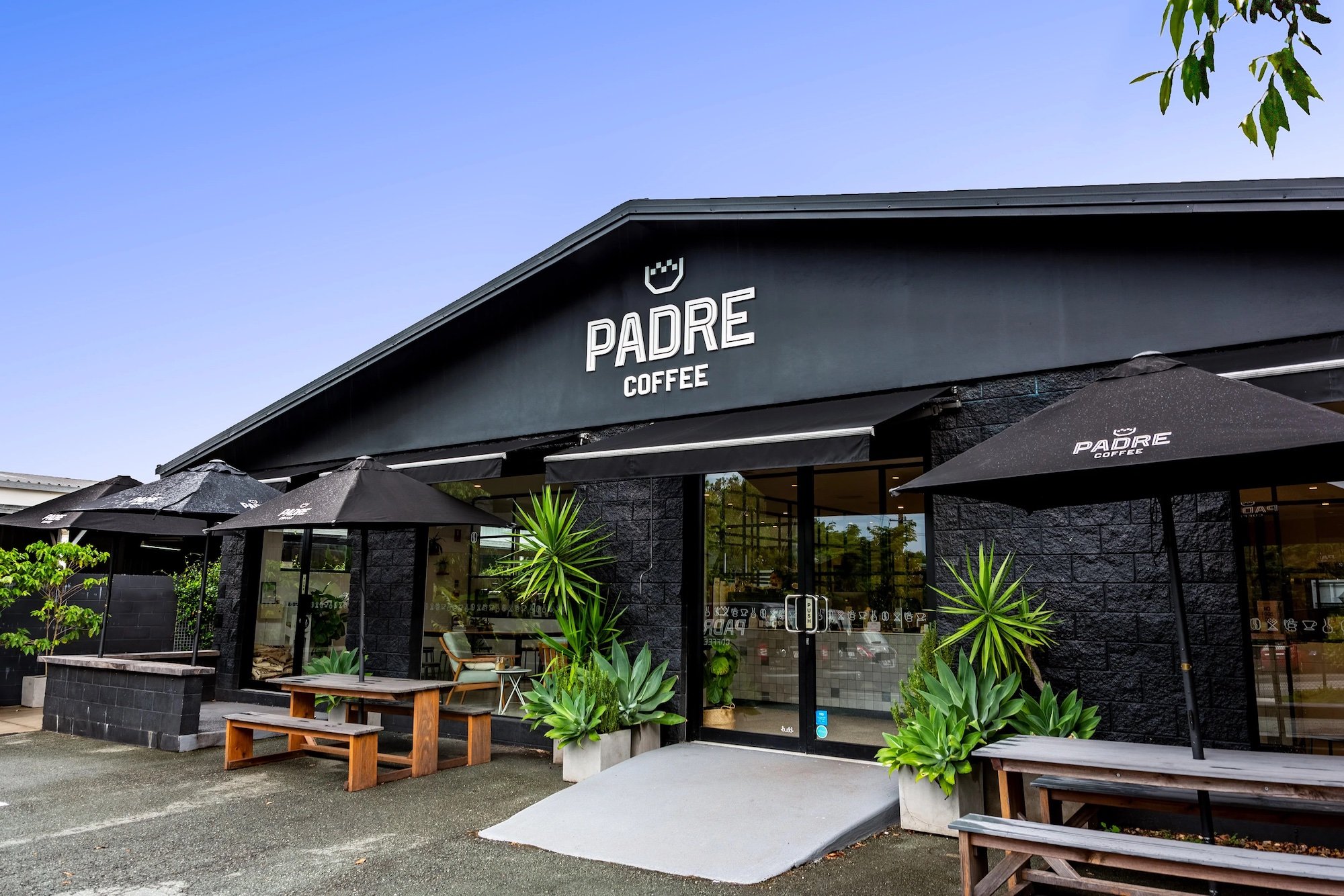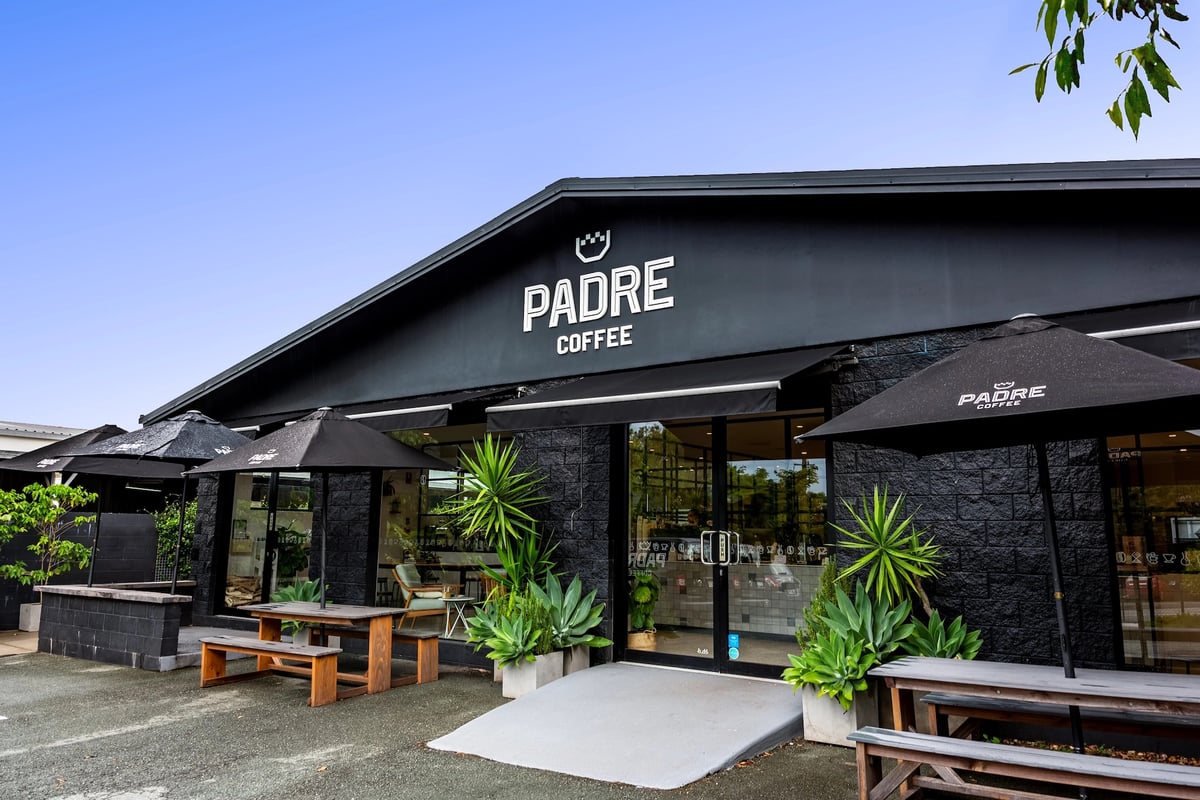 Padre Coffee Brunswick East popped up in 2008, helmed by the virtuoso Marinus Jansen with an extensive international reach that sources green coffee from around 30 different international estates. This range gives Padre a brilliant scope of different profiles to play around with so you can dial in on a new preference if you feel like switching it up.
---
Path Melbourne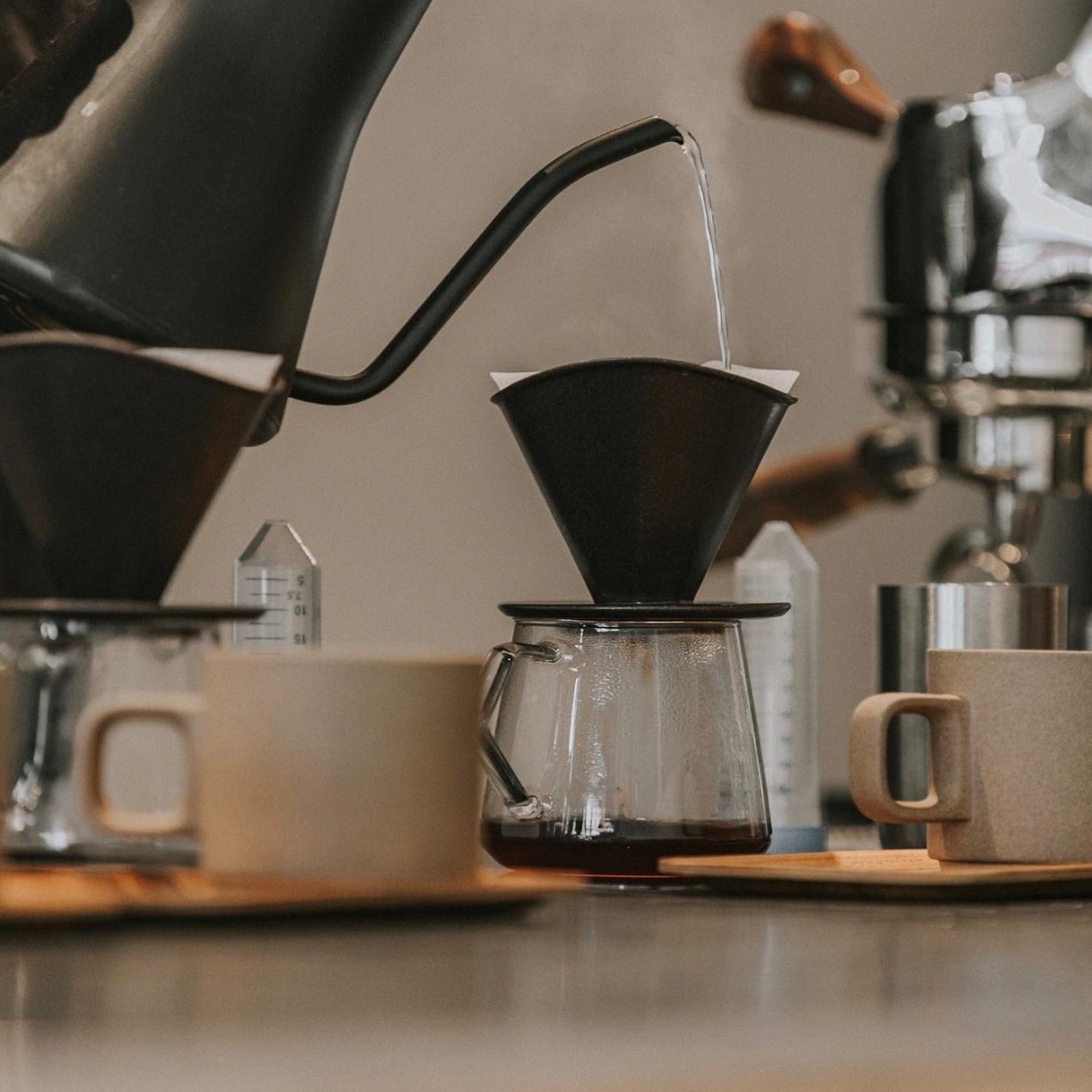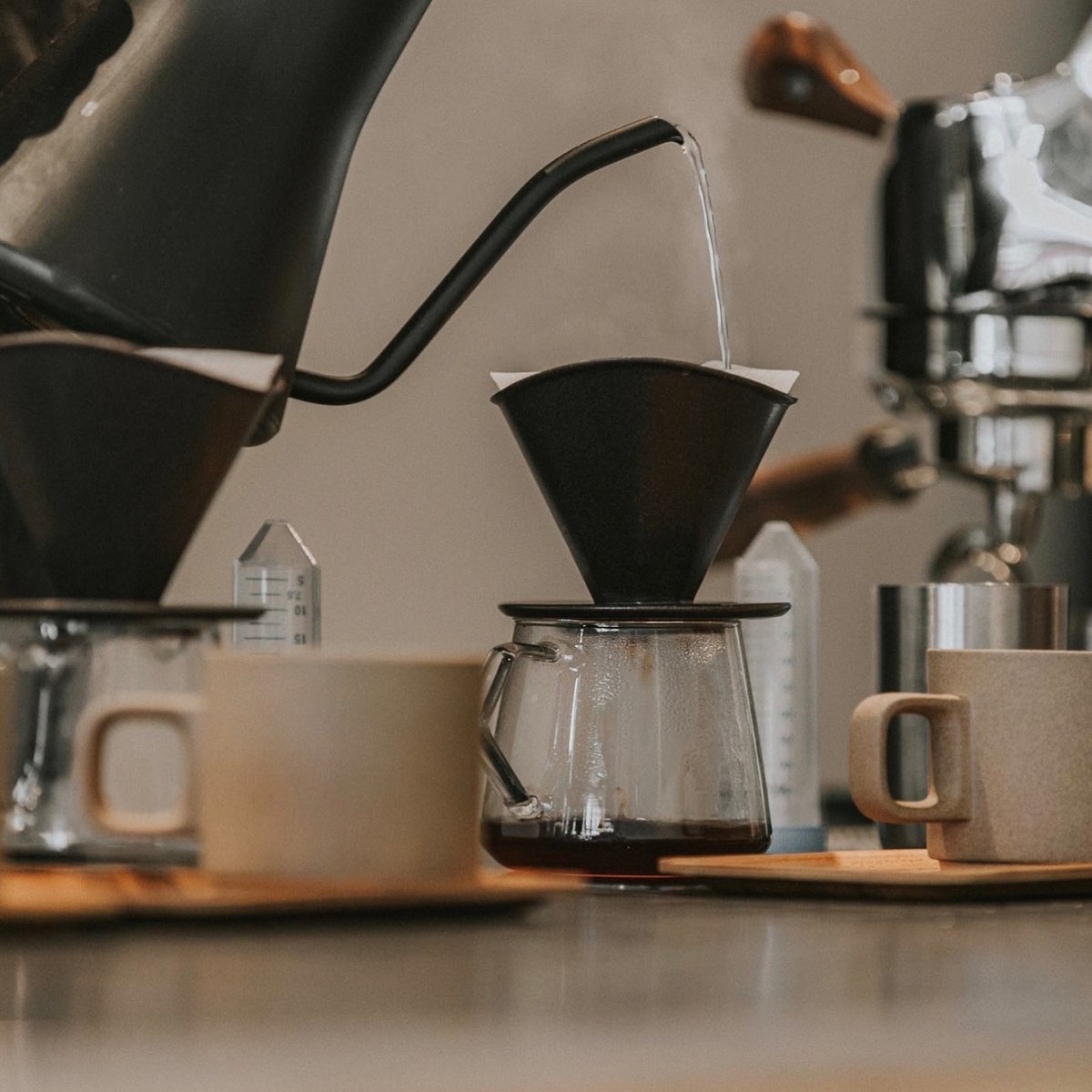 Specialising in batch brew and pour-over coffees, Path Melbourne is a modern, minimalist masterpiece of a coffee shop that doesn't try to be anything more than what it is. And there's a lot of value in that, with the owners of this North Melbourne coffee shop focusing on black coffee only.
---
Seven Seeds Coffee Roasters, Carlton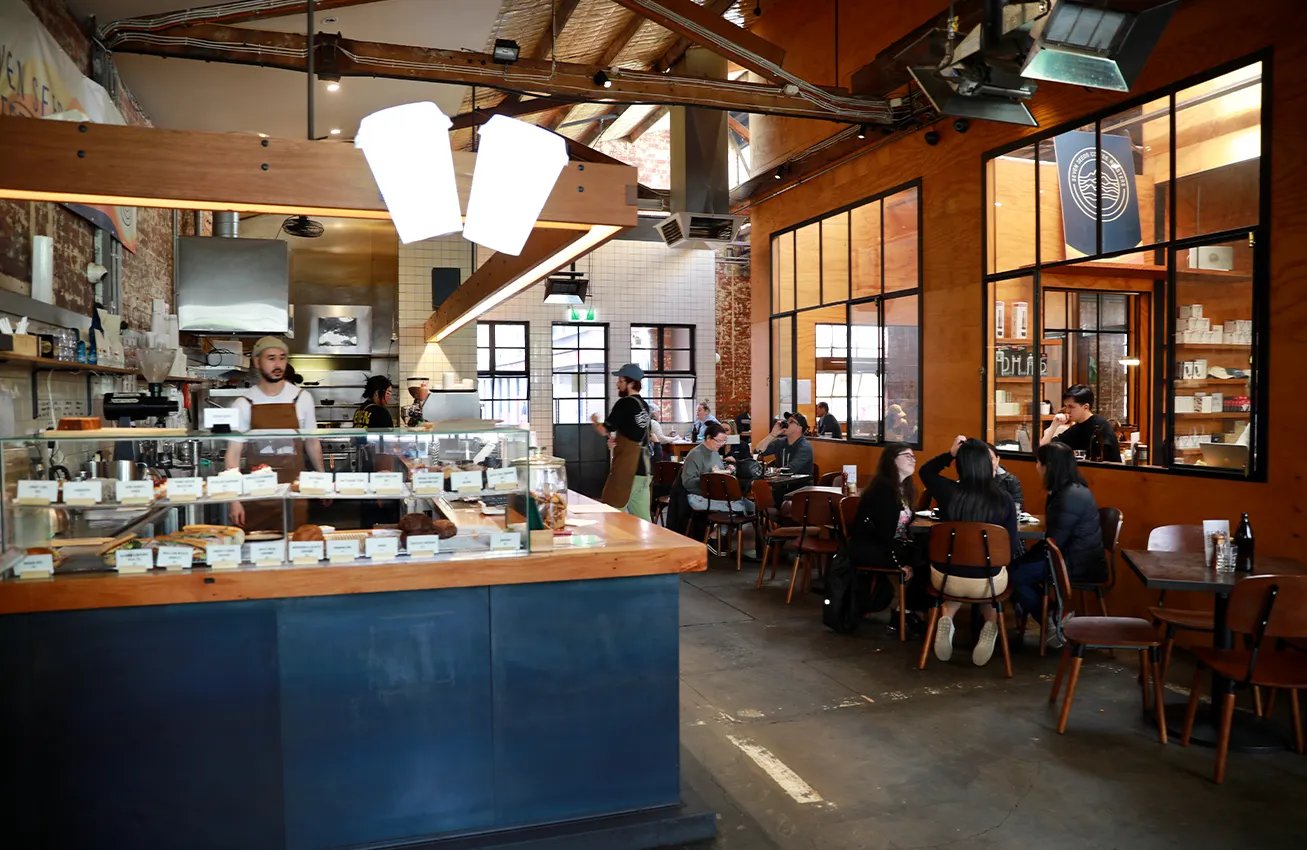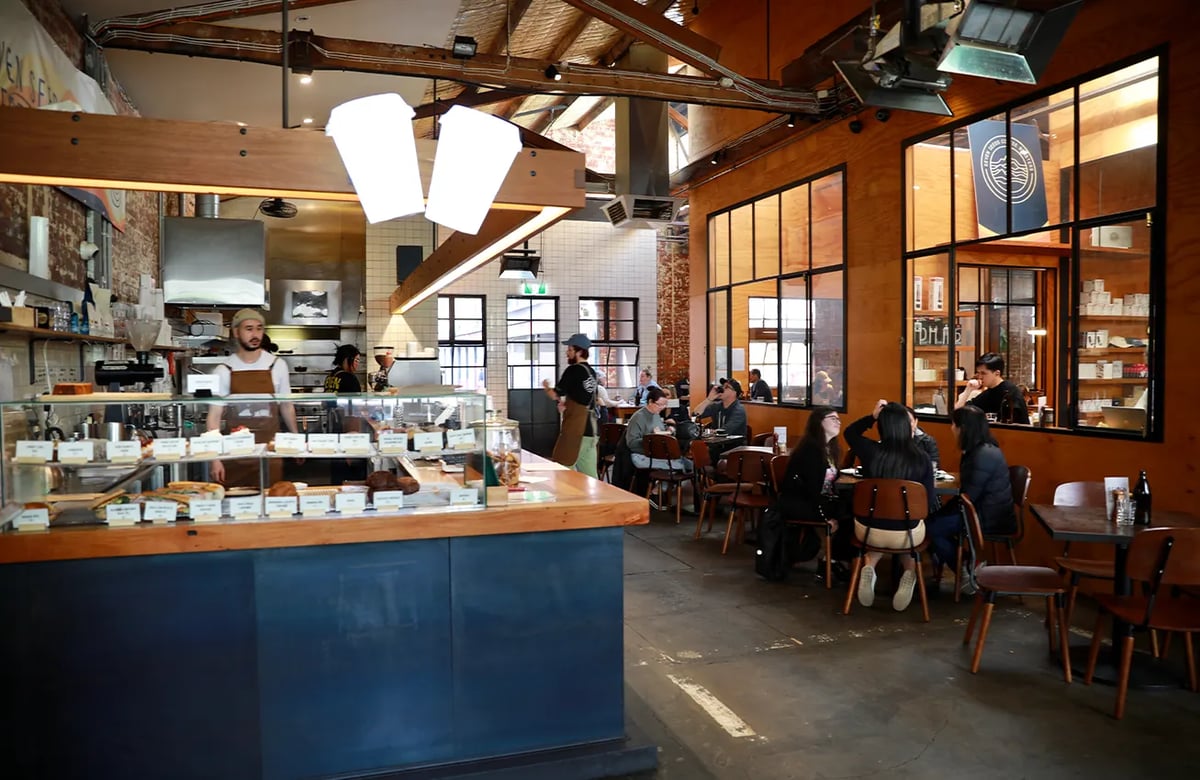 Head on over to Seven Seeds in Carlton if you want some of the finest coffee in Melbourne. This roastery and coffee shop is one of the most respected in the city, supplying many different cafes and continually pushing the city's coffee culture forward with new and exciting espresso blends that typically favour sweet and delicate profiles.
There's been much talk about a "new wave" of coffee in Melbourne, and Seven Seeds has been leading the charge in that regard. In recent years, the brewers have stepped up considerably, importing green beans from Africa, Asia and The Americans before roasting them off-site with a specially built Probat machine. Maintaining precise control over the flavour profiles of their aromatic coffee blends, Seven Seeds offer what is easily some of the best coffee in Melbourne.
---
The Premises, Kensington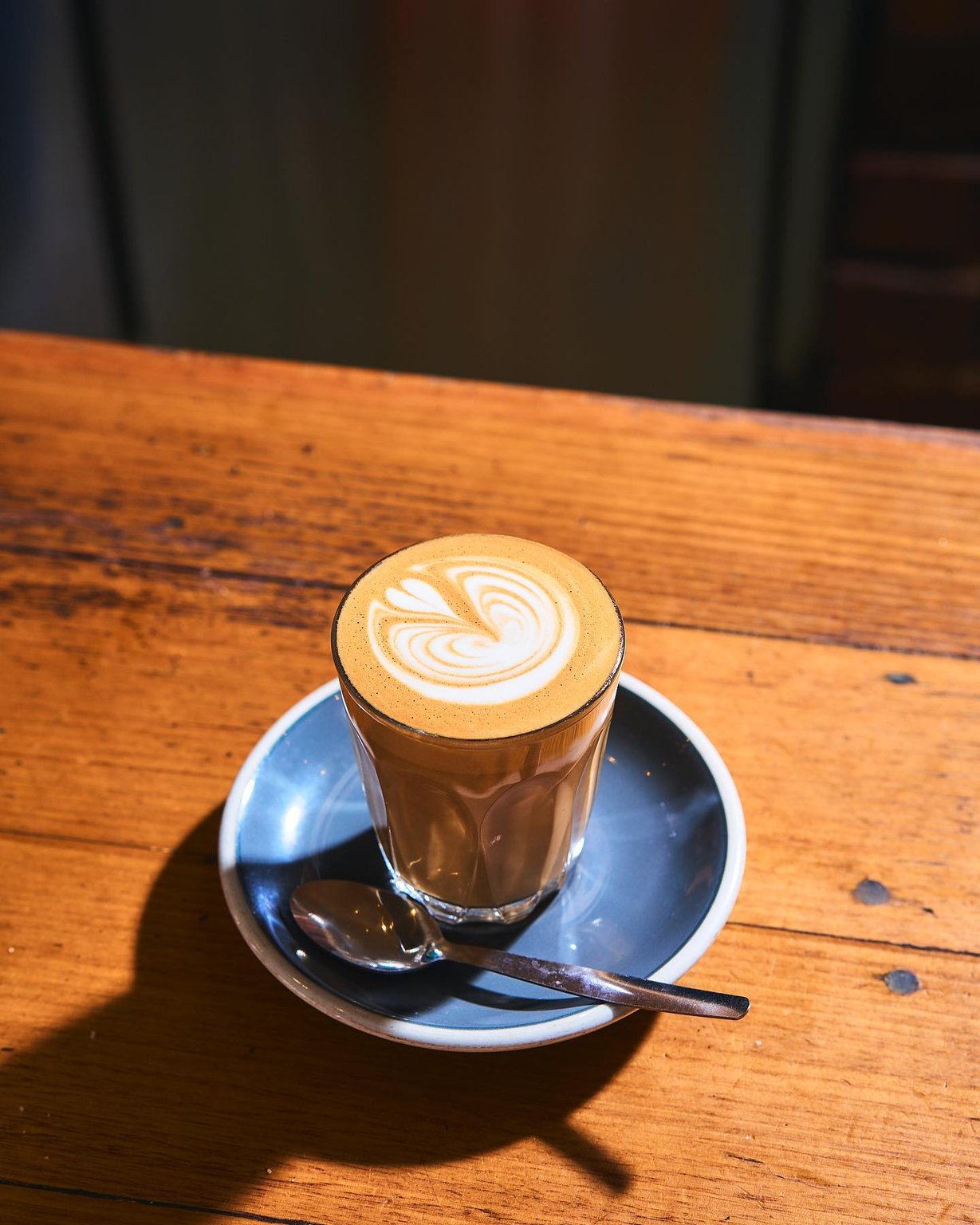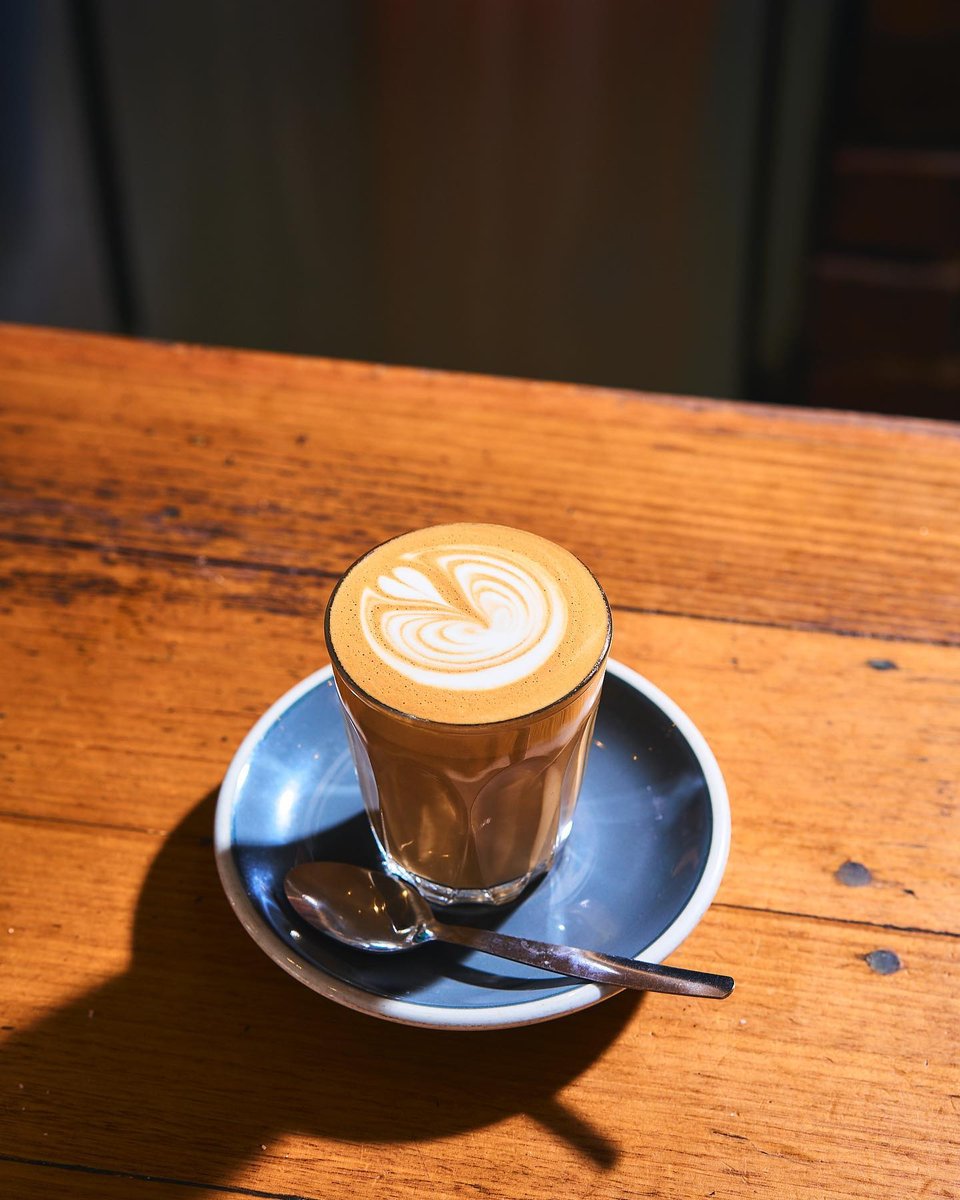 Considering all their coffee is sourced from Seven Seeds, The Premises in Kensington is nothing if not reliable when it comes to giving you a morning kick, whether that's a cold drip or something as standard as a skinny latte.
Those complex flavours are steered by Alex Anderson and Kate Holloway, who collectively have worked across all of Melbourne's best coffee shops including St ALi, Seven Seeds and Brother Buda Budan.
---
Industry Beans, Fitzroy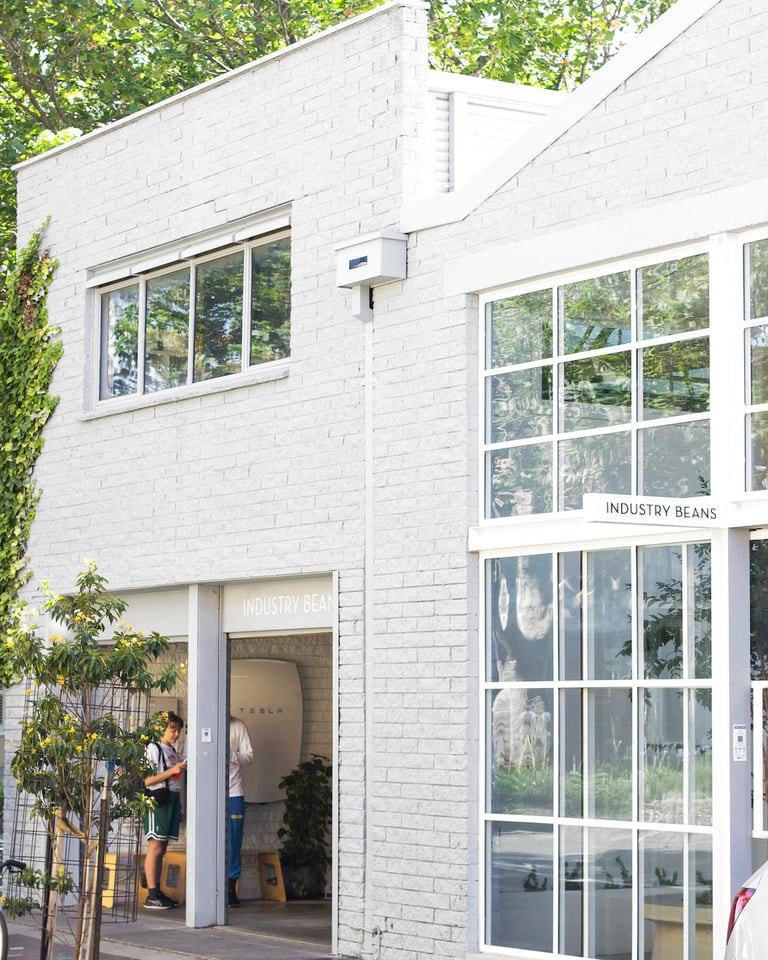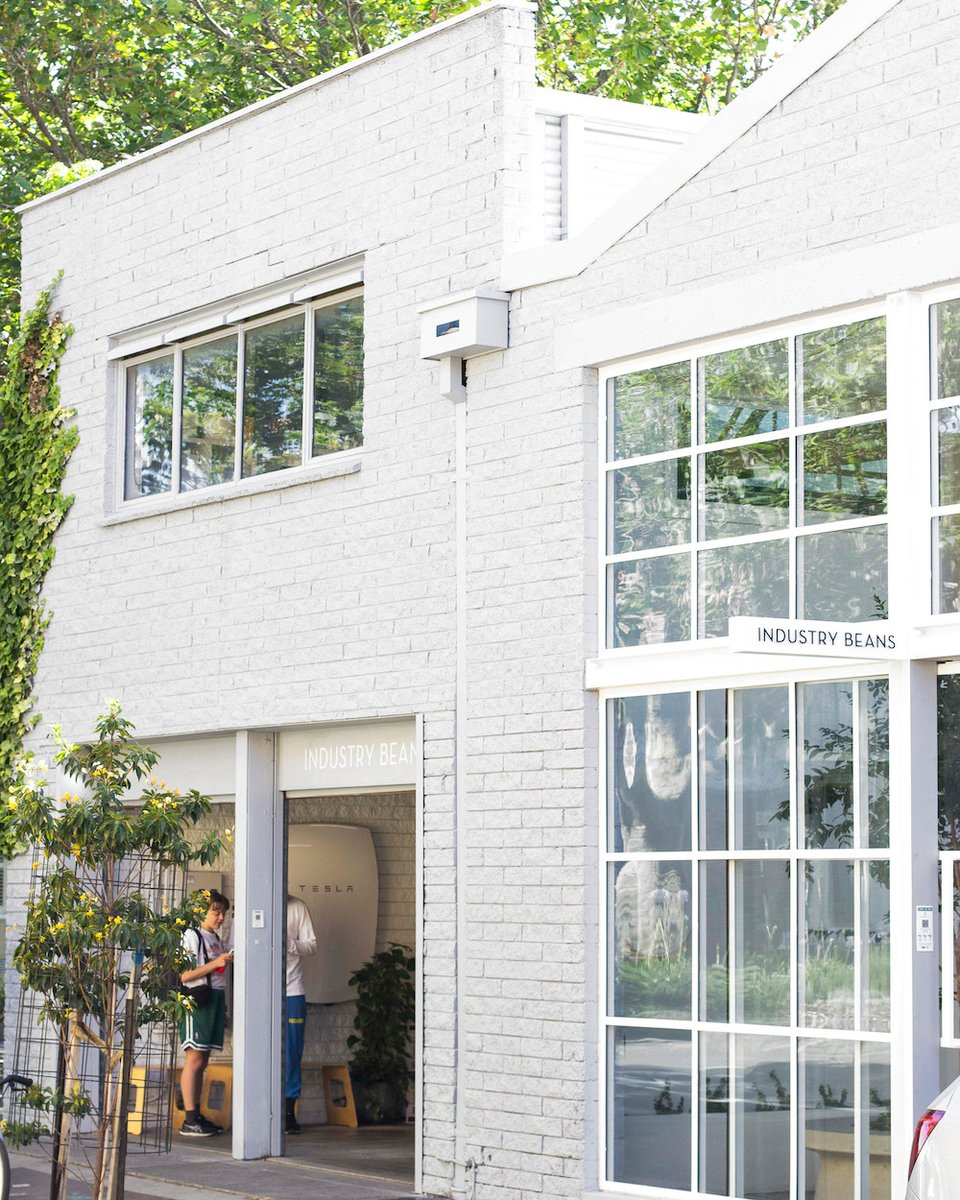 While it's not hard to find good coffee in Fitzroy, if you want some of the very best you're heading straight to Industry Beans, no question. The flagship on Rose Street may have closed last year, but owners Steven and Trevor Simmons just moved down the road, fitting their entire operation in a bigger, light-filled warehouse.
---
Code Black Coffee, Brunswick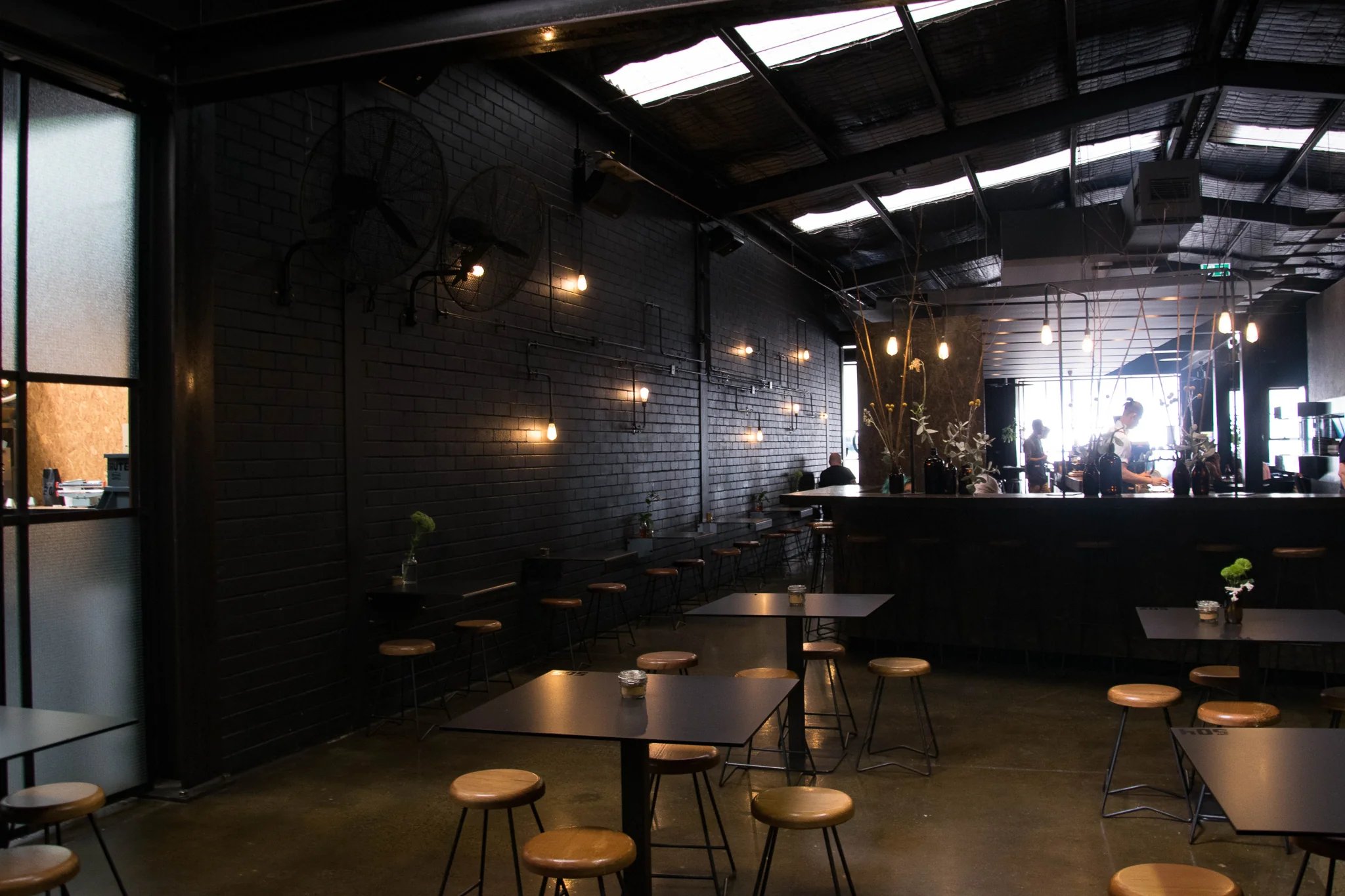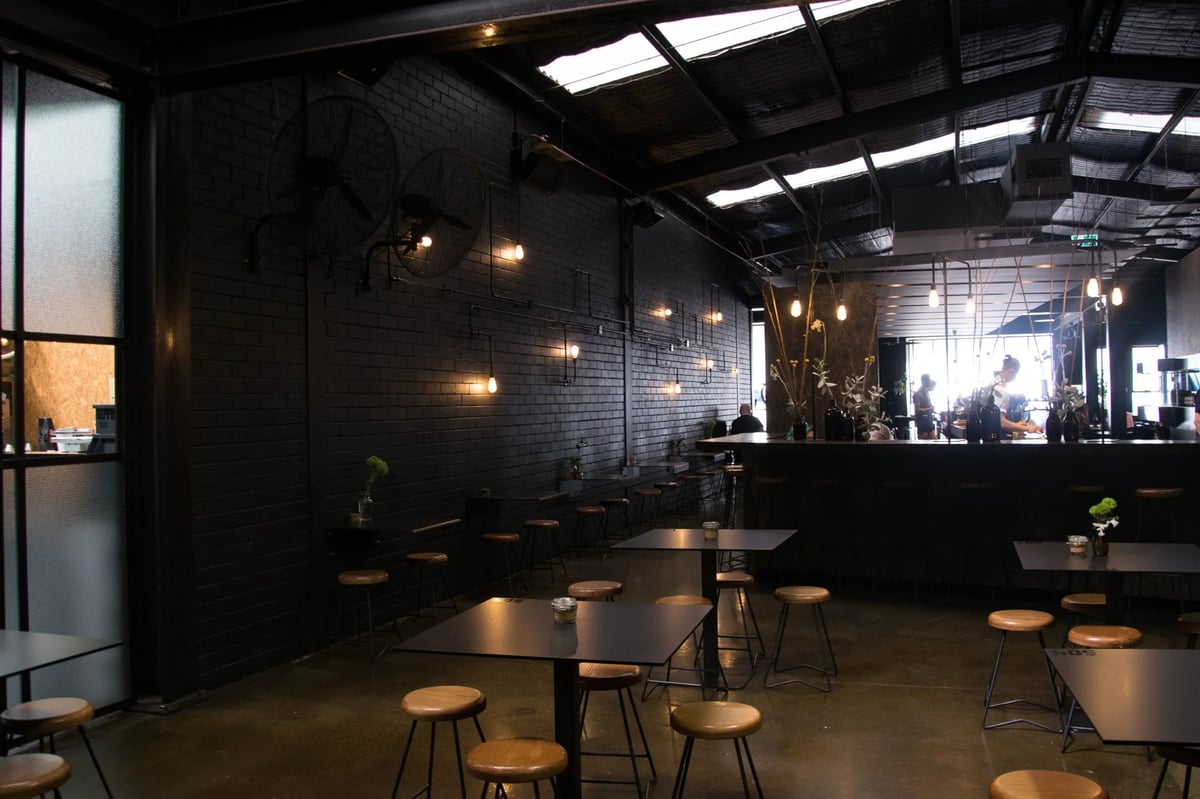 Code Black has stamped several coffee shops around Melbourne, with the most consistent ones being in South Melbourne and Brunswick. The latter is HQ for the brand — a cafe and roasting house from Joseph Haddad that has become a daily ritual for North Melbourne.
Great coffee here is a given, especially if you've got the good sense to explore the rotating single origin, which is roasted on-site and handled by two different machines at once. The queue here may move a bit slow at times, but the wait is worth it.
---
Assembly, Carlton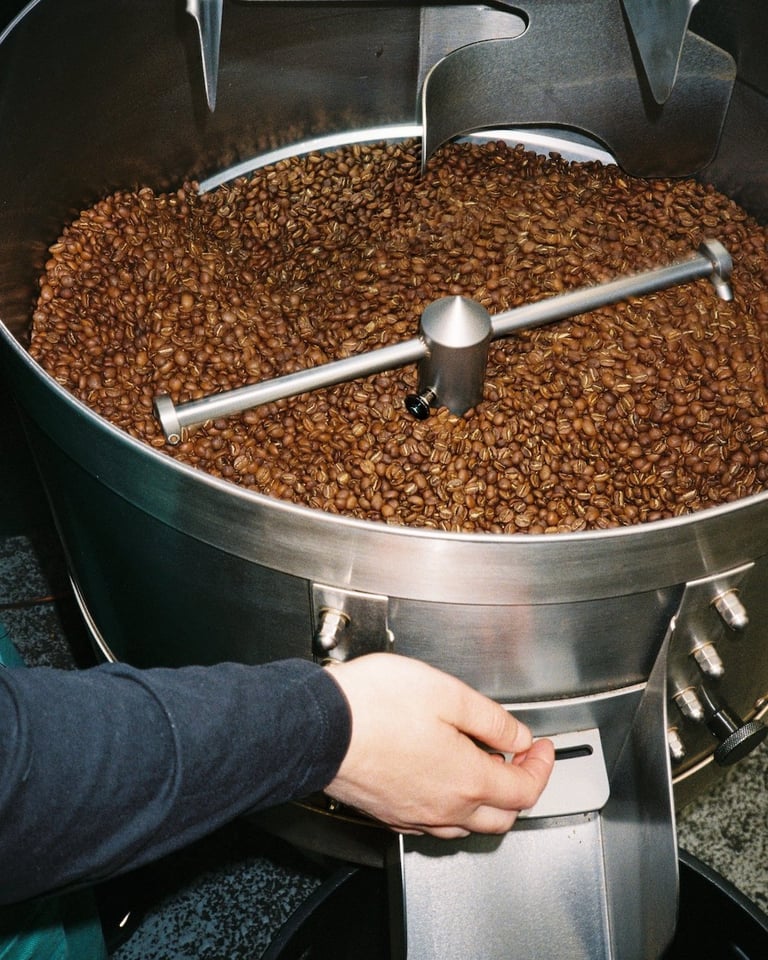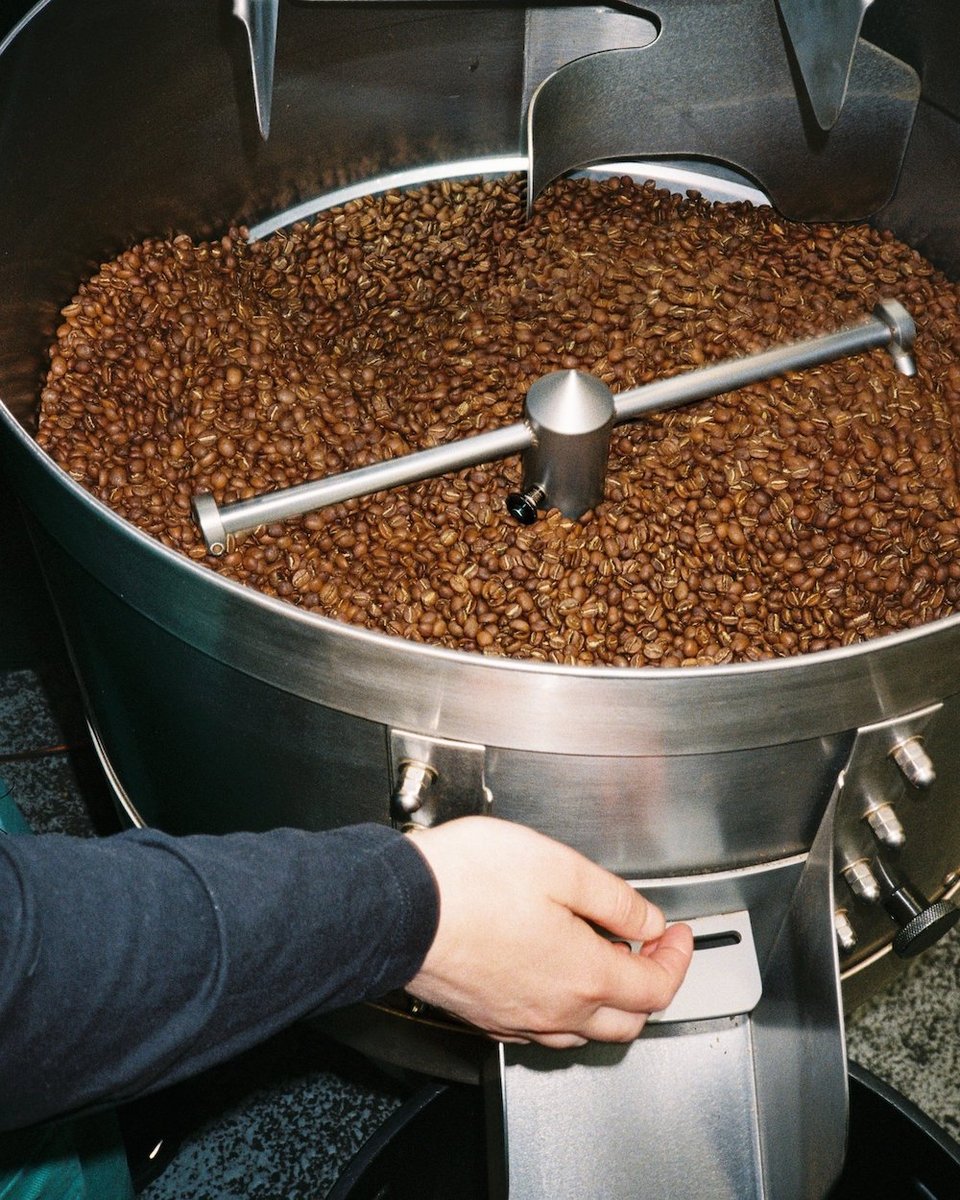 Assembly could just as easily pass as an art gallery, reiterating just how serious Melbourne takes its coffee by displaying complicated-looking coffee machines sourced from around the world. To step into Assembly is to give yourself over to a masterclass showcasing just how varied and complex the entire process is, which invariably ends with the perfect cup of coffee each and every time.
---
ONA Coffee, Brunswick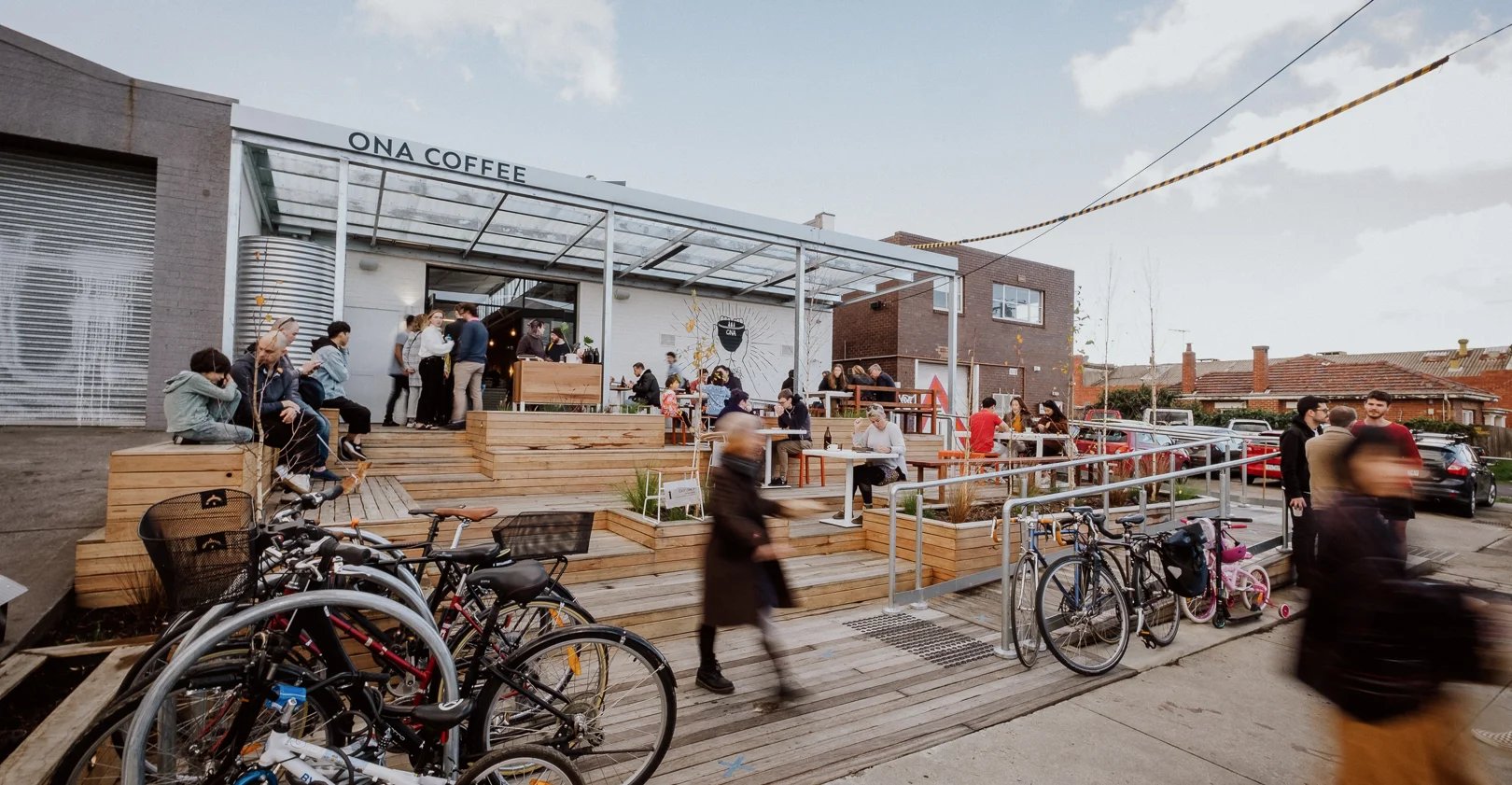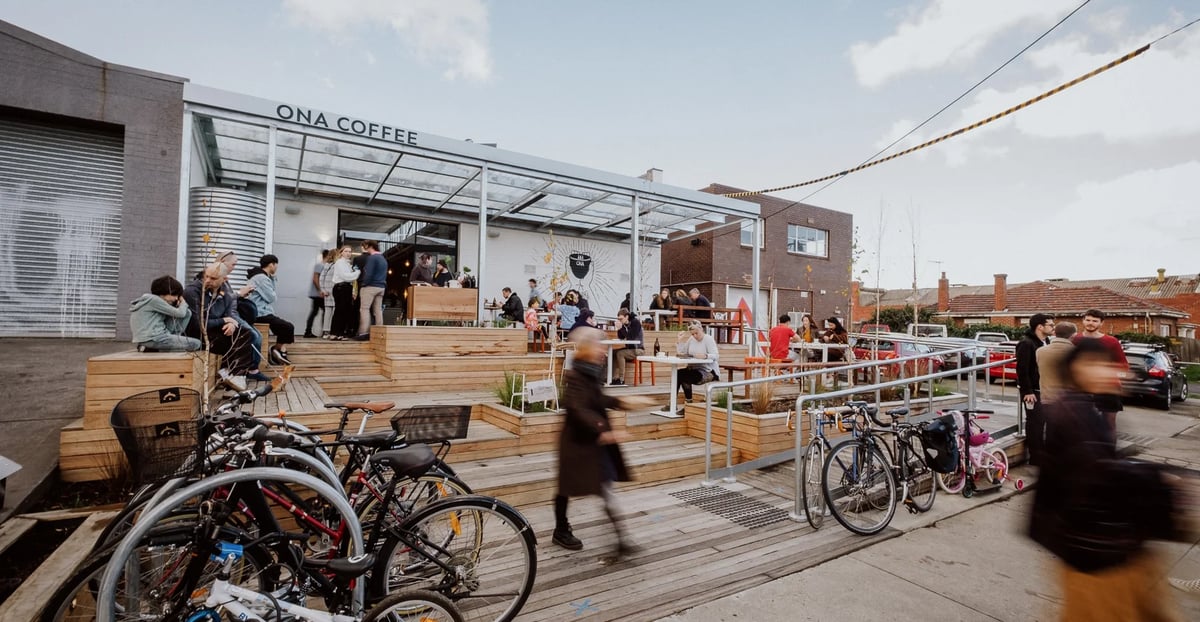 You should already be familiar with ONA Coffee if you've ever been to our nation's capital. The brand has dominated Canberra's underrated coffee scene since 2008 and has since expanded its reach to both Sydney and Melbourne. You'll find one of its best expressions to date over in Brunswick, with around 20 different options for coffee lovers to dial in their tried-and-tested favourites and explore new trends.
---
Aunty Peg's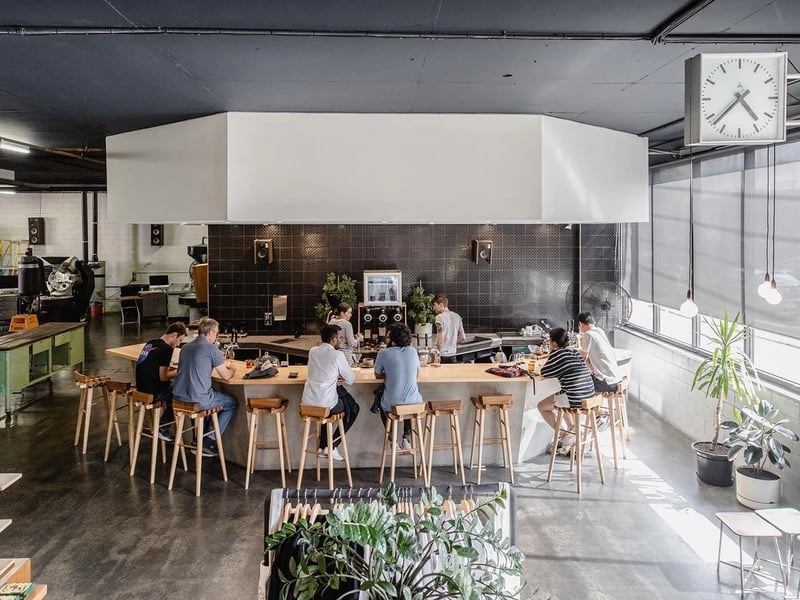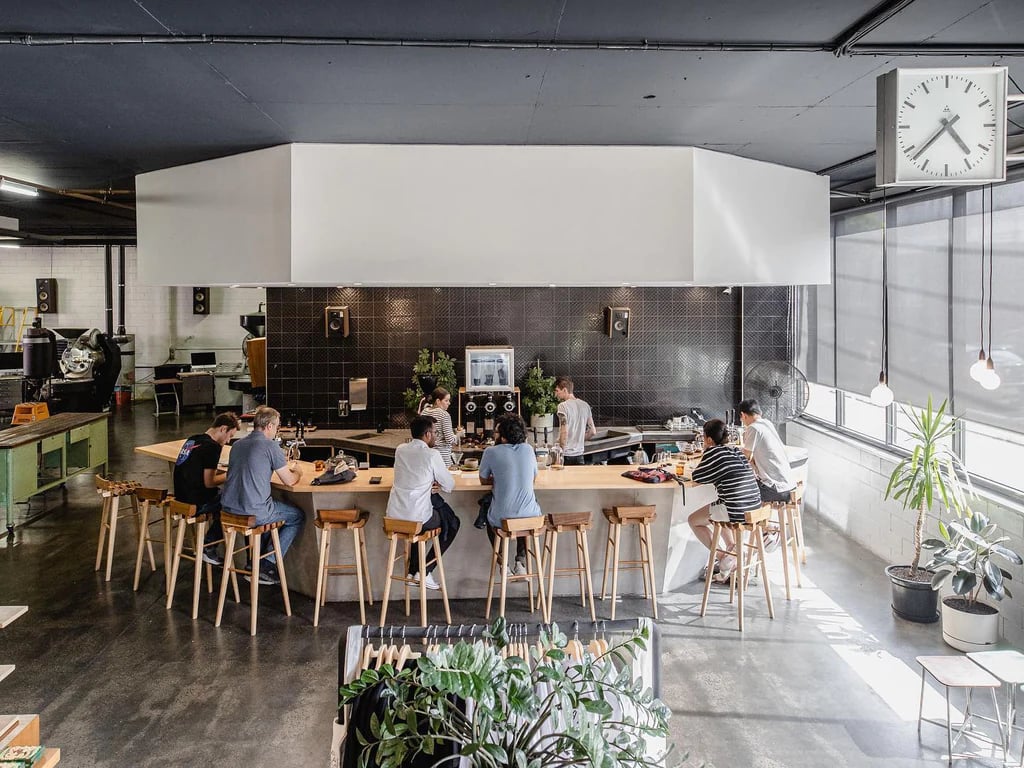 When Proud Mary's Nolan Hirte decided to open sister venue Aunty Peg's, he wanted it to be more than just an extension of the brand's already solid reputation in the world of coffee.
The two-storey venue is a complete masterclass on how he arrives at the perfect coffee each and every time, offering something that works just as well as a coffee museum as it does one of the best coffee shops in Melbourne. In true purist style, only expect to find black coffee at Aunty Peg's.
---
Acoffee, Collingwood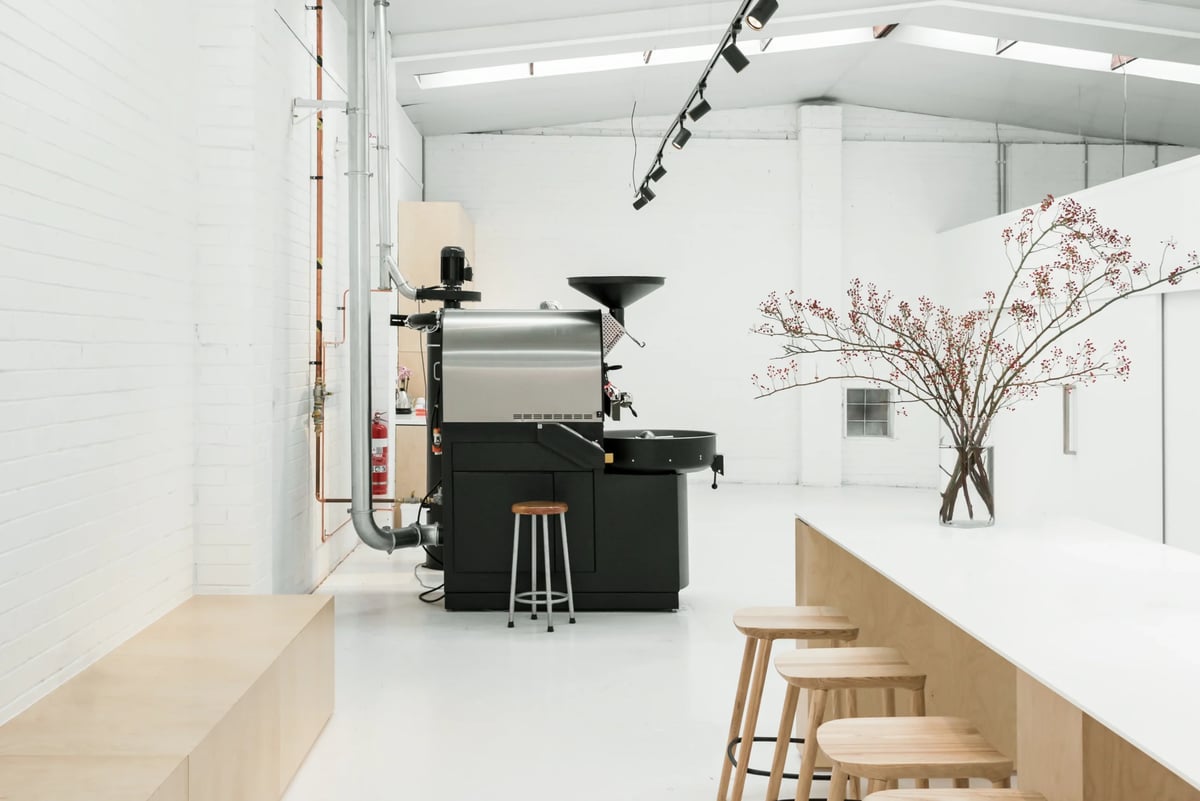 Pristine design favouring a bright white palette makes Collingwood's Acoffee look like somewhat of a showroom for some minimalist fashion brand. Some may find it garish, but the distinction is undeniable. And it's functional too, with the look and feel of the Sackville Street cafe looking arrestingly simple, communicating the light and pure approach they take to coffee.
---
Wide Open Road, Brunswick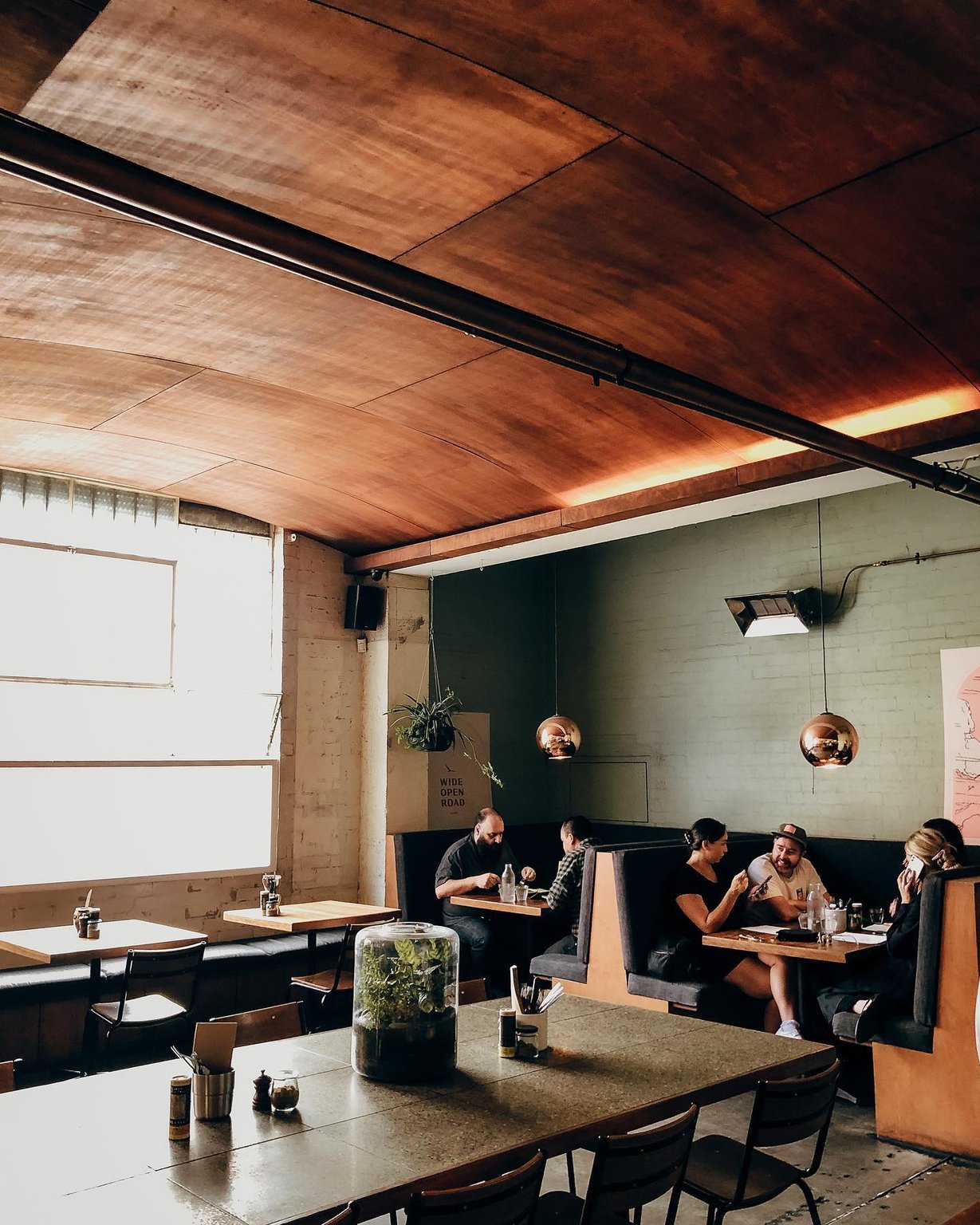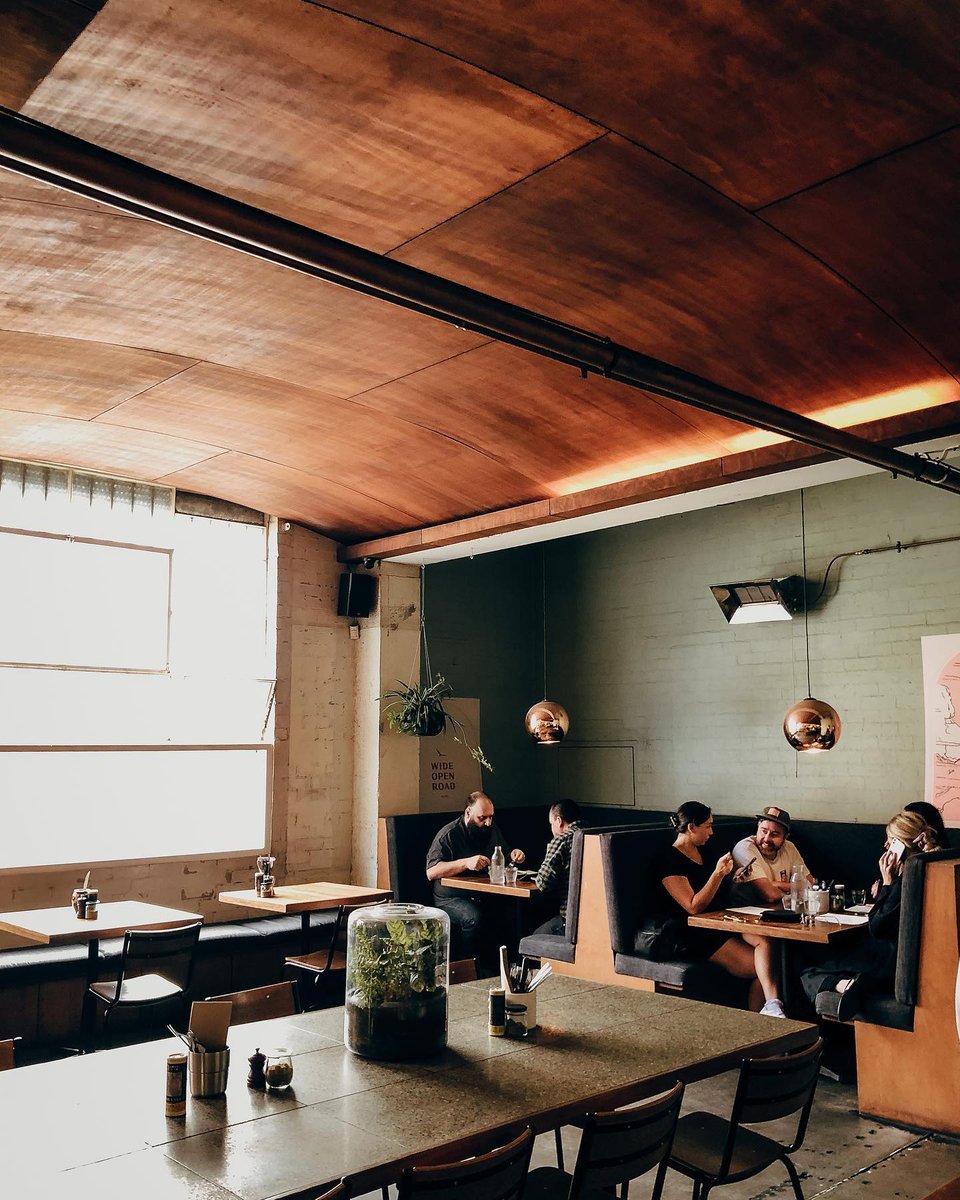 Are you starting to get the idea that Brunswick is the place to be for coffee lovers? Wide Open Road reiterates that reputation, regularly pumping excellent small-batch coffee from an energetic warehouse on Barkly Street. If you're after a feed, the brunch menu is equally good.
---
Everyday Coffee, Collingwood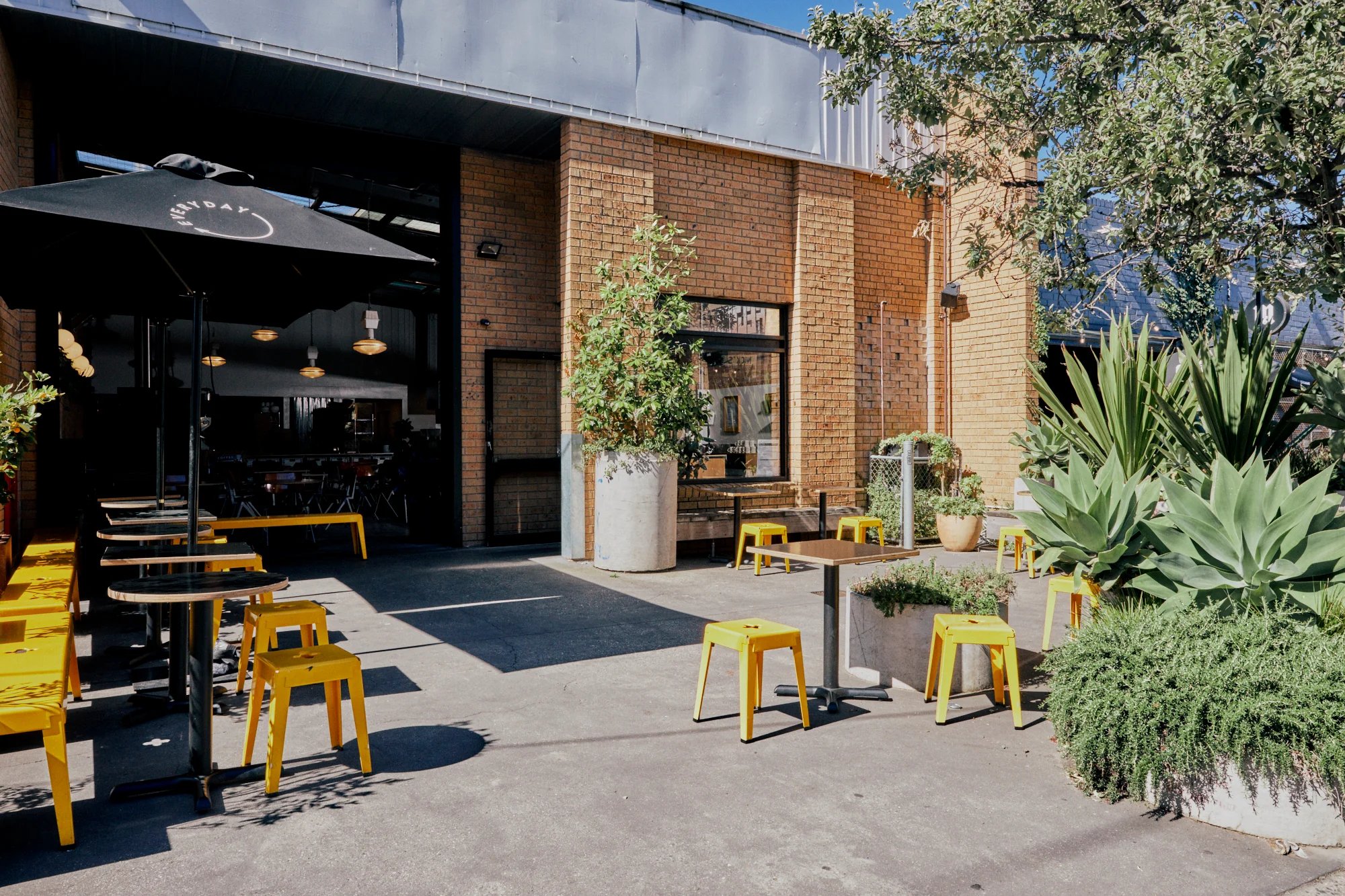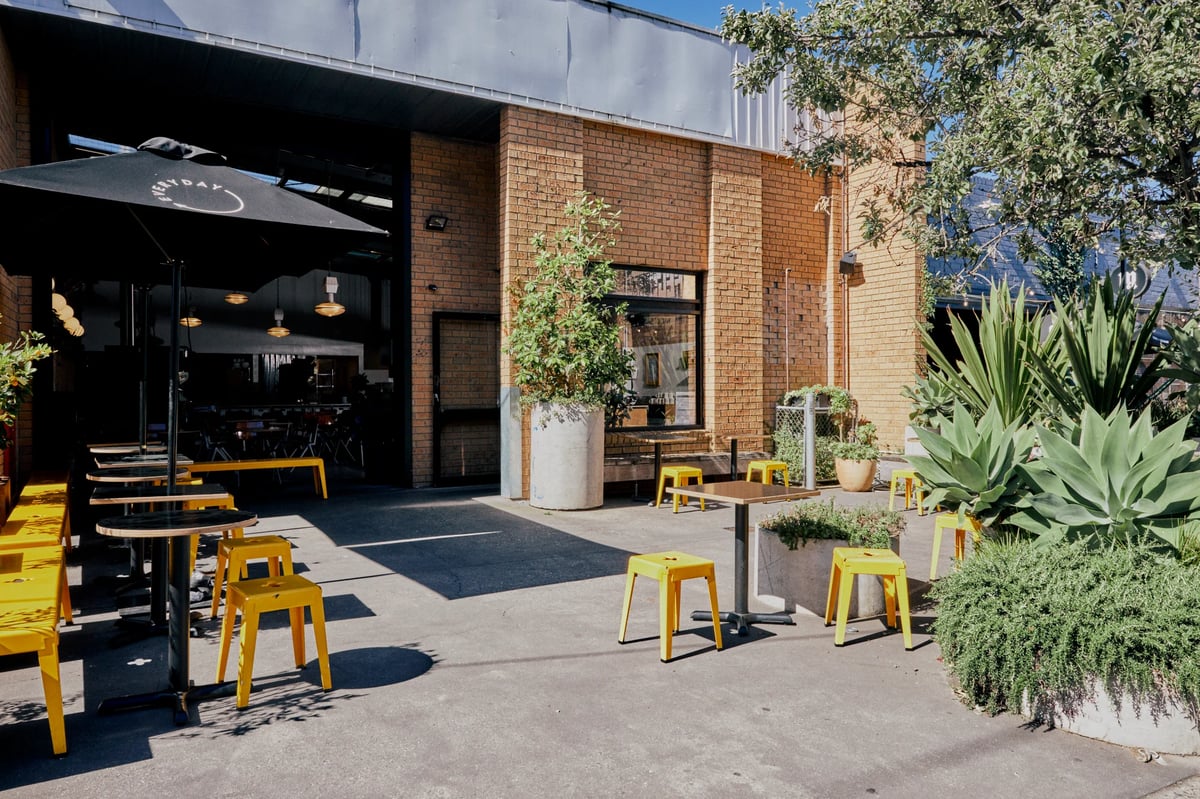 Simple and unpretentious, Everyday Coffee is as easy and accessible as its breezy name. Located in Sackville Street, not far from Acoffee, this small space by some ex-Seven Seeds baristas is all about consistency and flavour.
The team even serve each cup of coffee with a glass of sparkling water so you can refresh your palate between sips, which goes to show you how serious they are about making sure you're cup of coffee is an experience as much as it is a necessary part of your day.
RELATED: A WDT Tool Will Improve Your Home Espresso Dramatically
---
South/East Cafes
MAKER Richmond, Richmond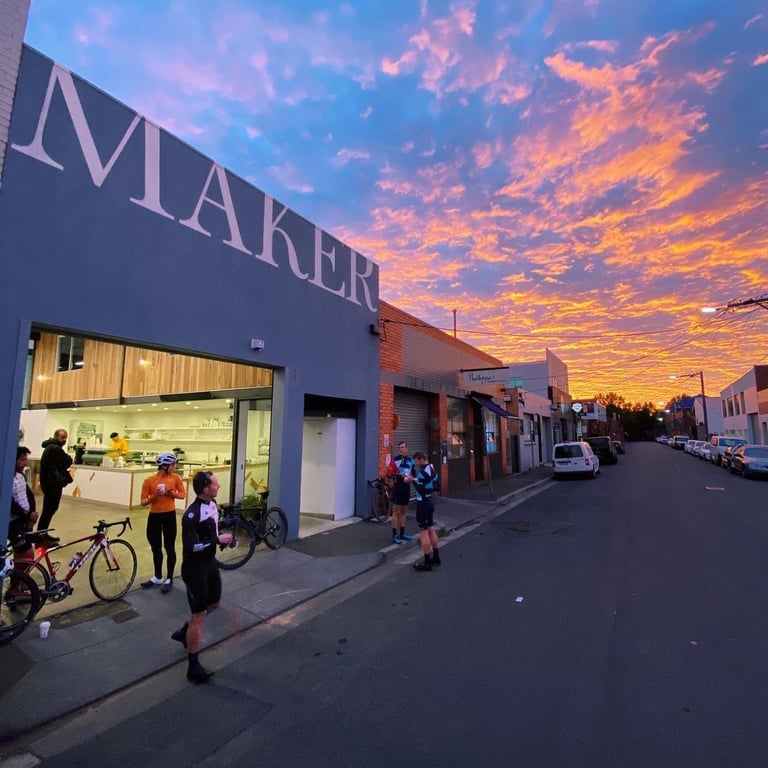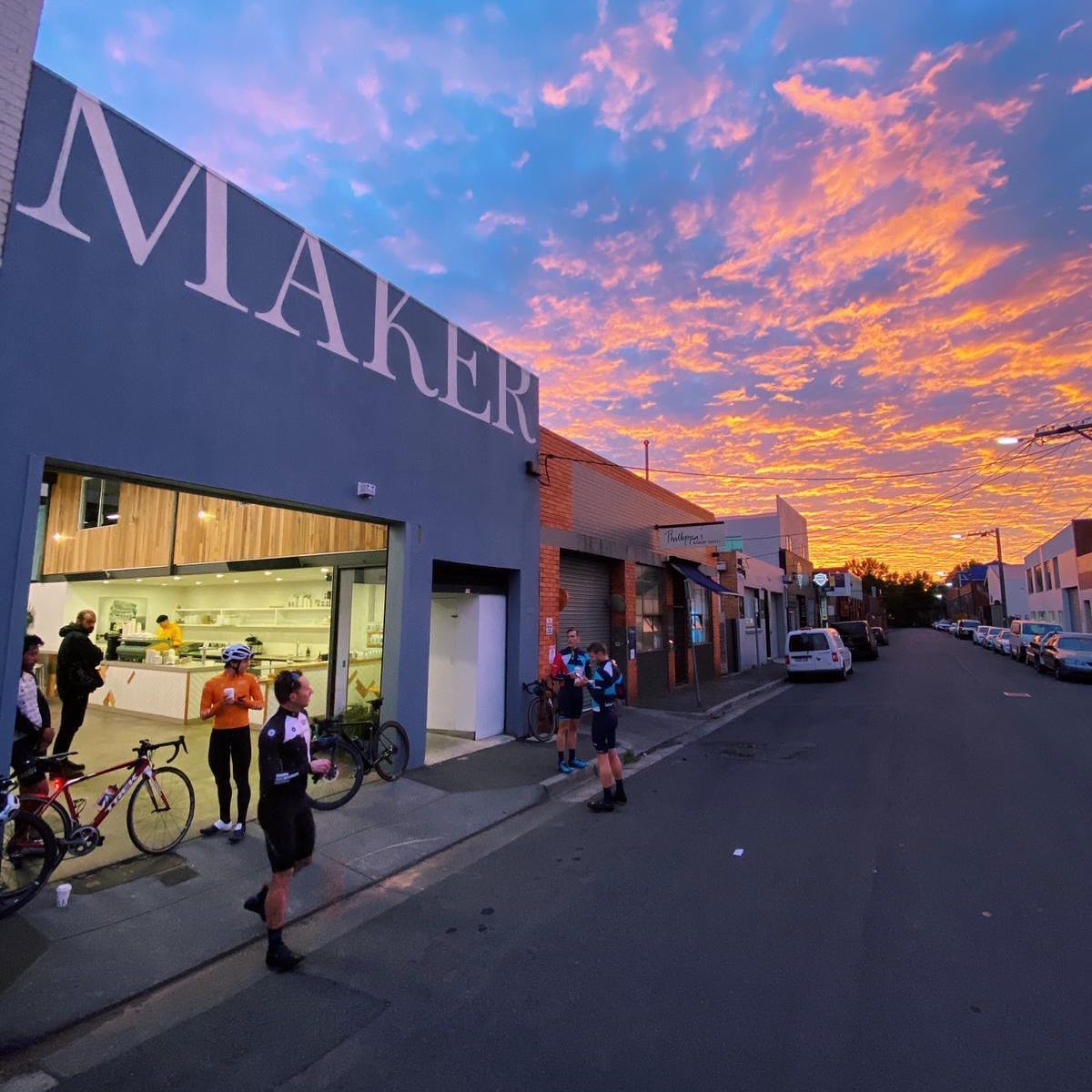 Heading along to MAKER Richmond is more of a refined experience for coffee lovers, with several baristas and roasters, led by Nicholas Norden, milling about the space to ensure coffee lovers are well taken care of.
Many locals swear MAKER Richmond is the very best coffee shop in Melbourne for single-origin beans, while cyclists love to stop in after a ride on the nearby Yarra Boulevard. If you're after a near-peerless brew, make sure you pay it a visit.
---
Monk Bodhi Dharma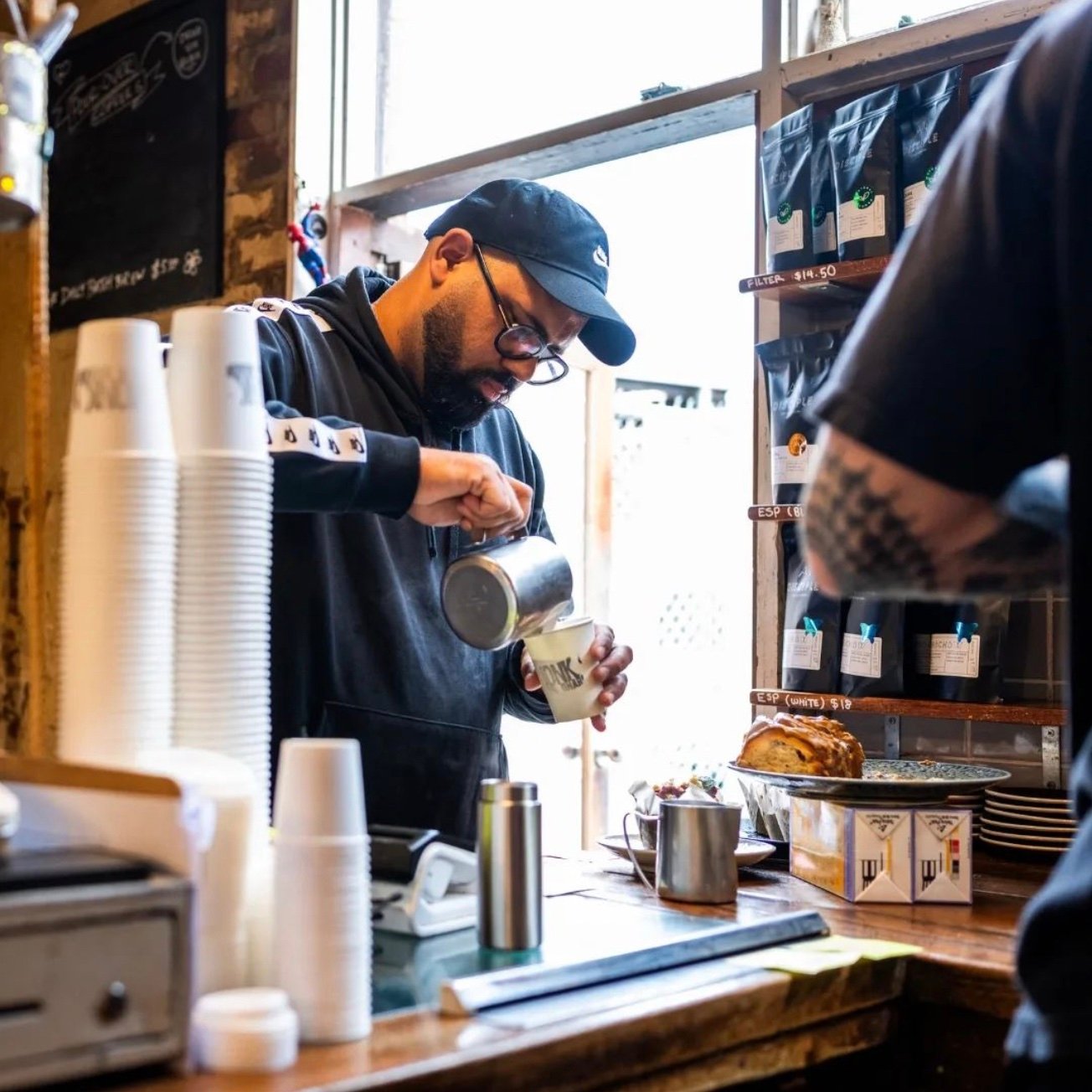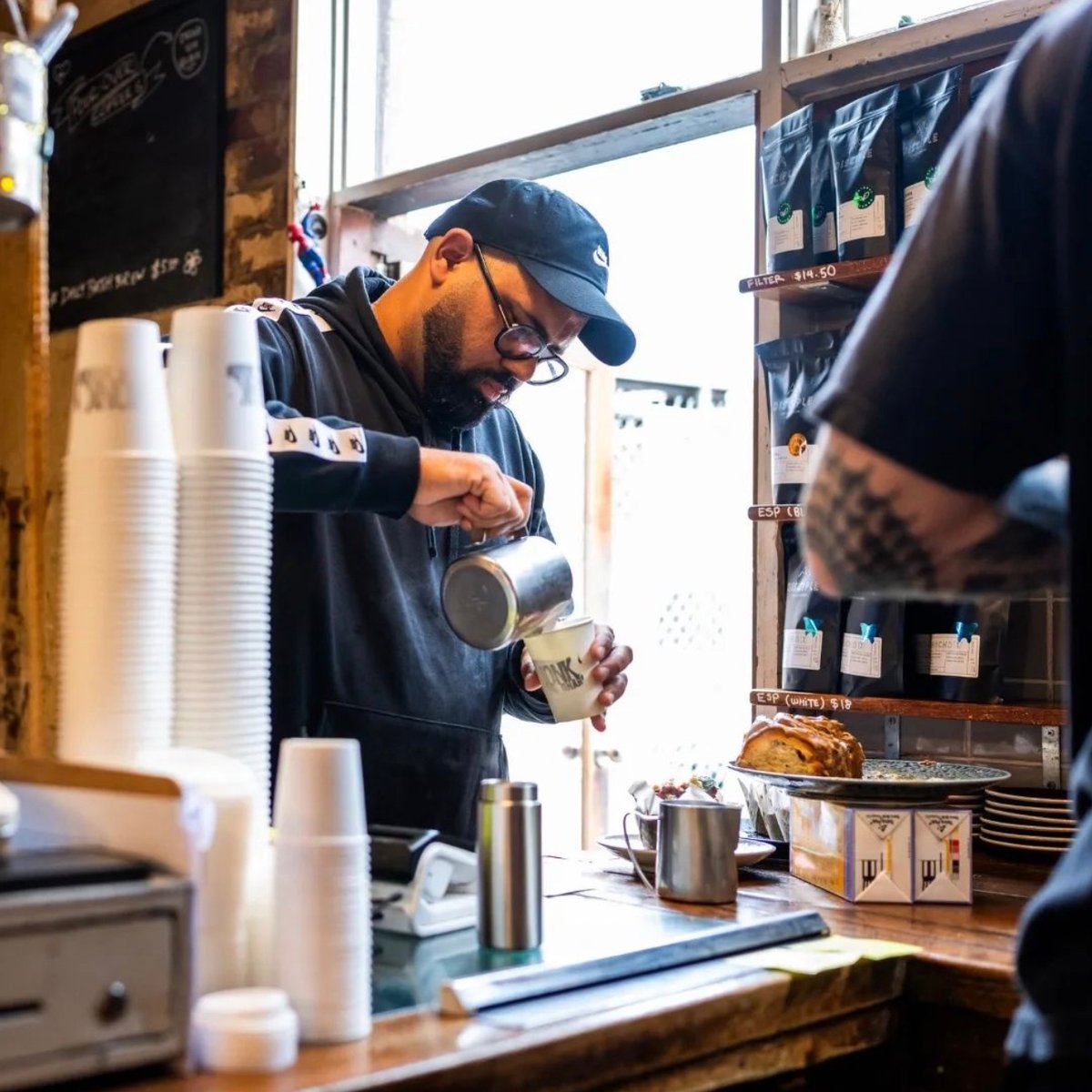 A bustling cafe tucked away behind a suburban Woolworths, Monk Bodhi Dharma looks like it belongs in Fitzroy more than it does Balaclava, but the locals love it regardless. With an entirely vegetarian menu, coffee bean roasting on-site and deeply experienced baristas, it's a homey place that serves as the perfect spot to enjoy a weekend morning.
---
St ALi, South Melbourne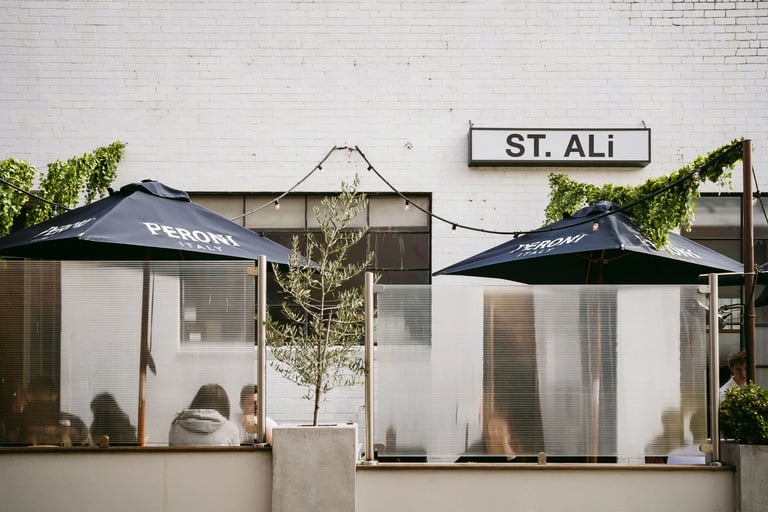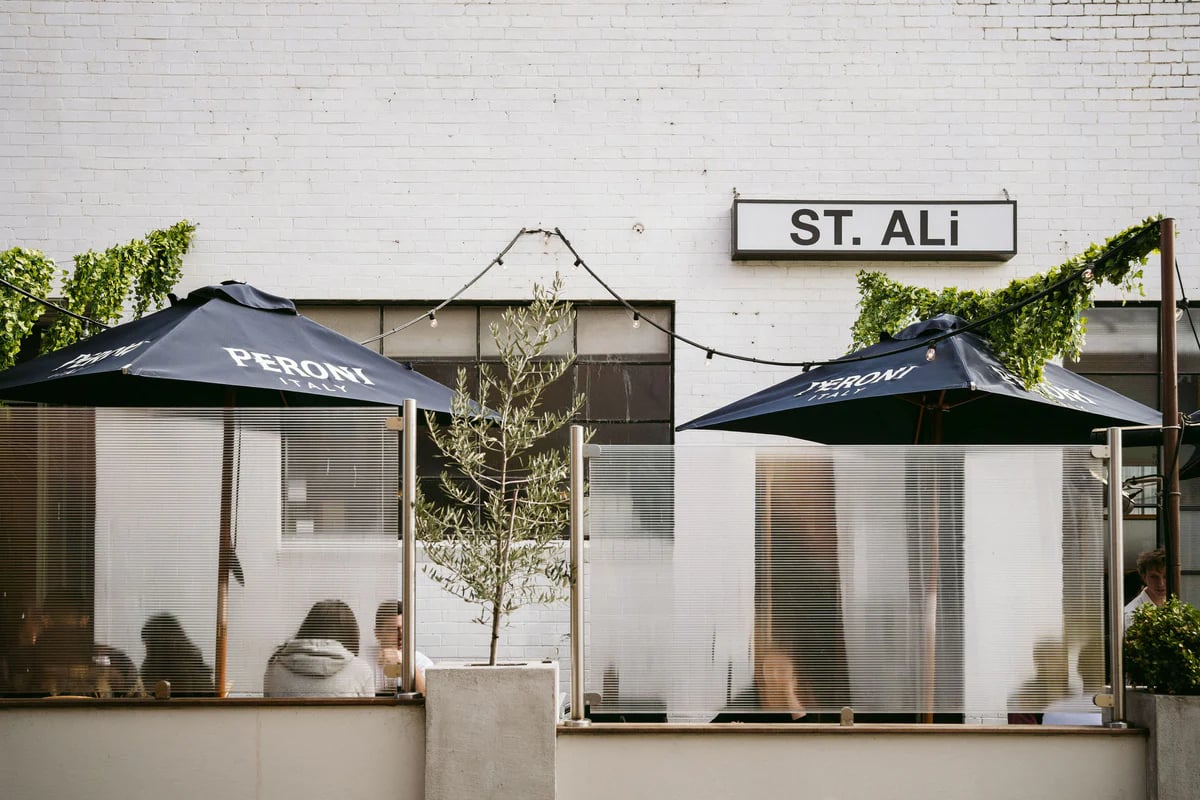 Mark Dundon opened St ALi in 2005, back when Melbourne's nascent coffee scene had no idea what was in store for the city. Ever since the brand has been considered a pioneer and is without any doubt one of the best-known names amongst coffee lovers in Australia. Dundon sold the business in 2008 to Salvatore Malatesta before going on to open Seven Seeds and its growing empire of cafes.
---
Omar And The Marvellous Coffee Bird, Gardenvale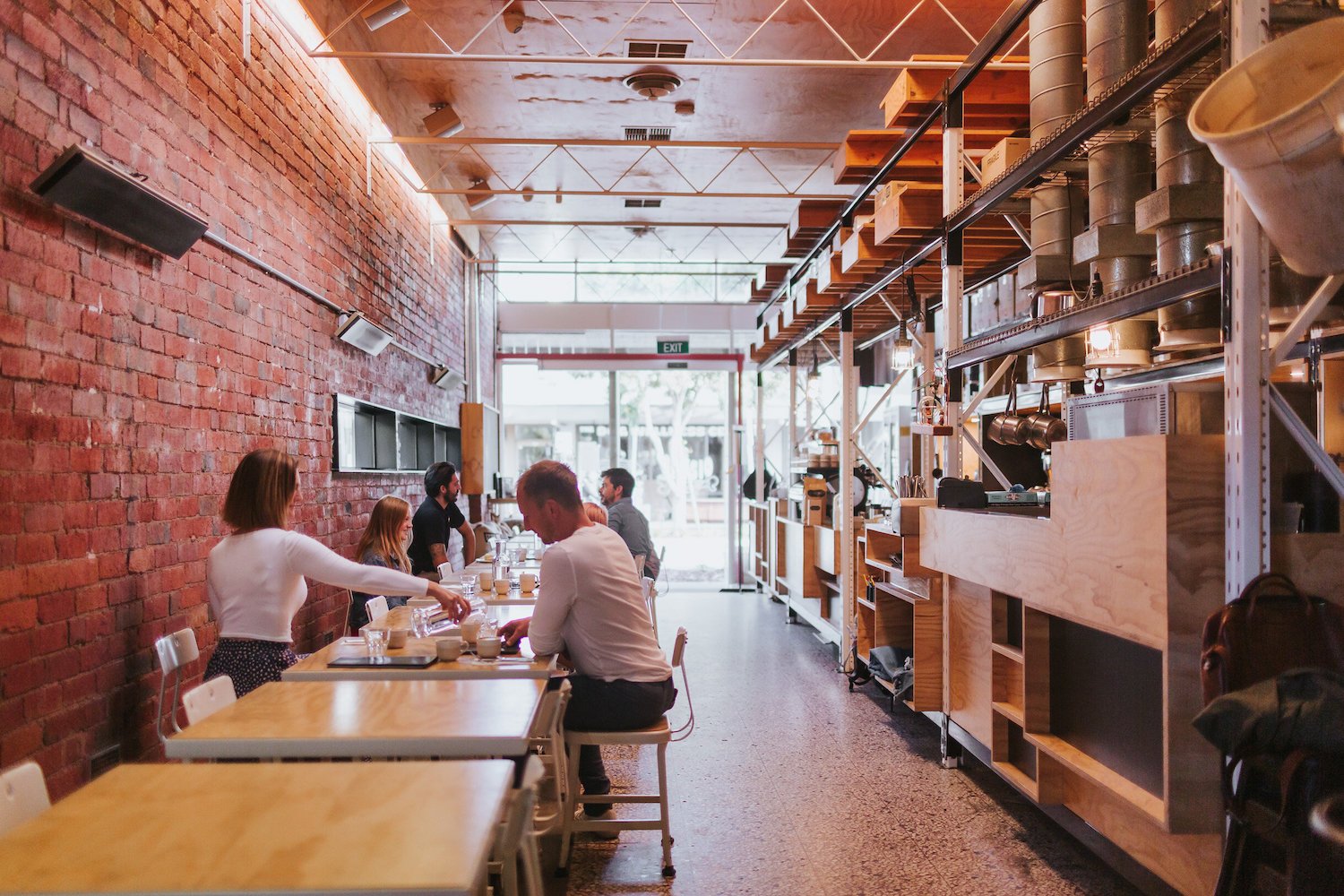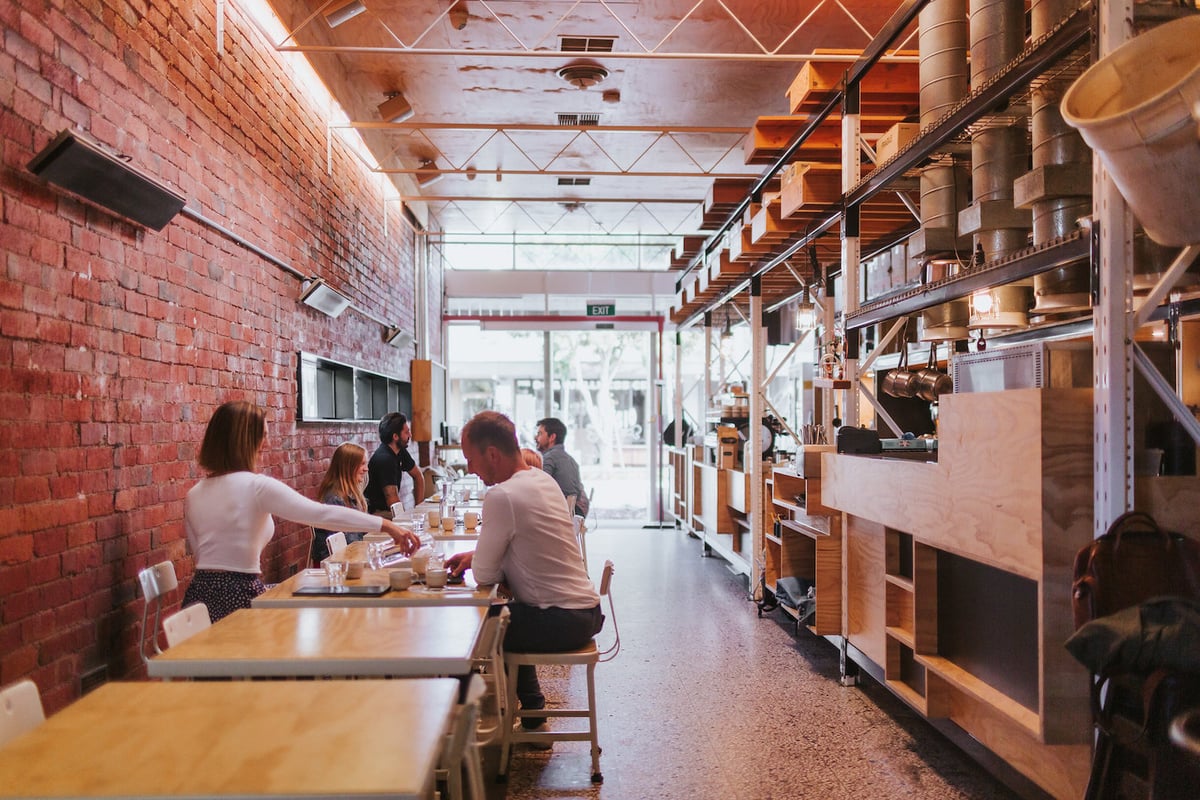 Don't let the strange name put you off — it's based on a Yemeni legend — because Omar and The Marvellous Coffee Bird is where coffee lovers go when they want to renew their love of caffeine. The inside looks like a workhorse scientist's laboratory, with an industrial fit-out and numerous grinders churning out some A-grade coffee, served absolutely any way you like it.
---
Veneziano Coffee Roastery, Richmond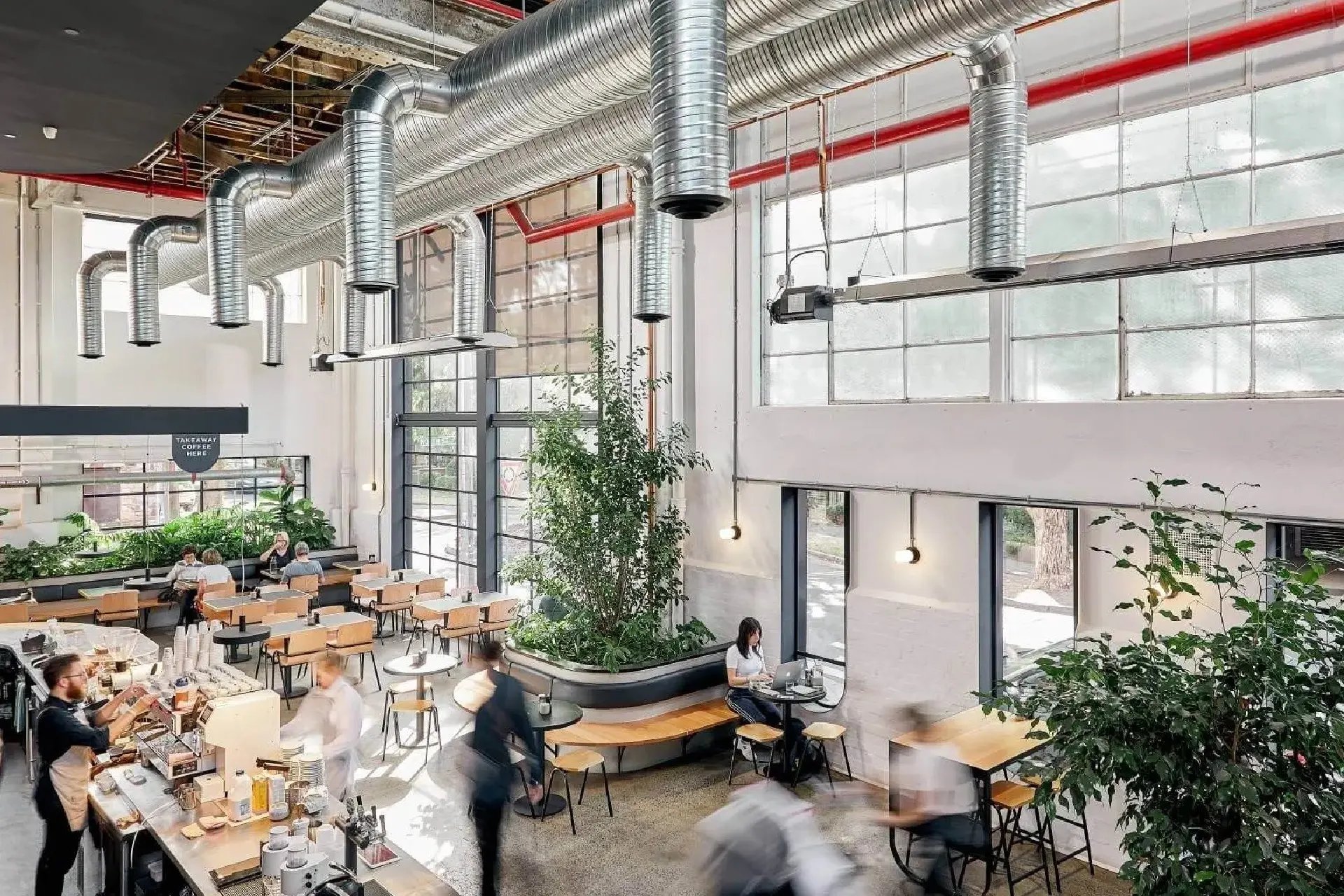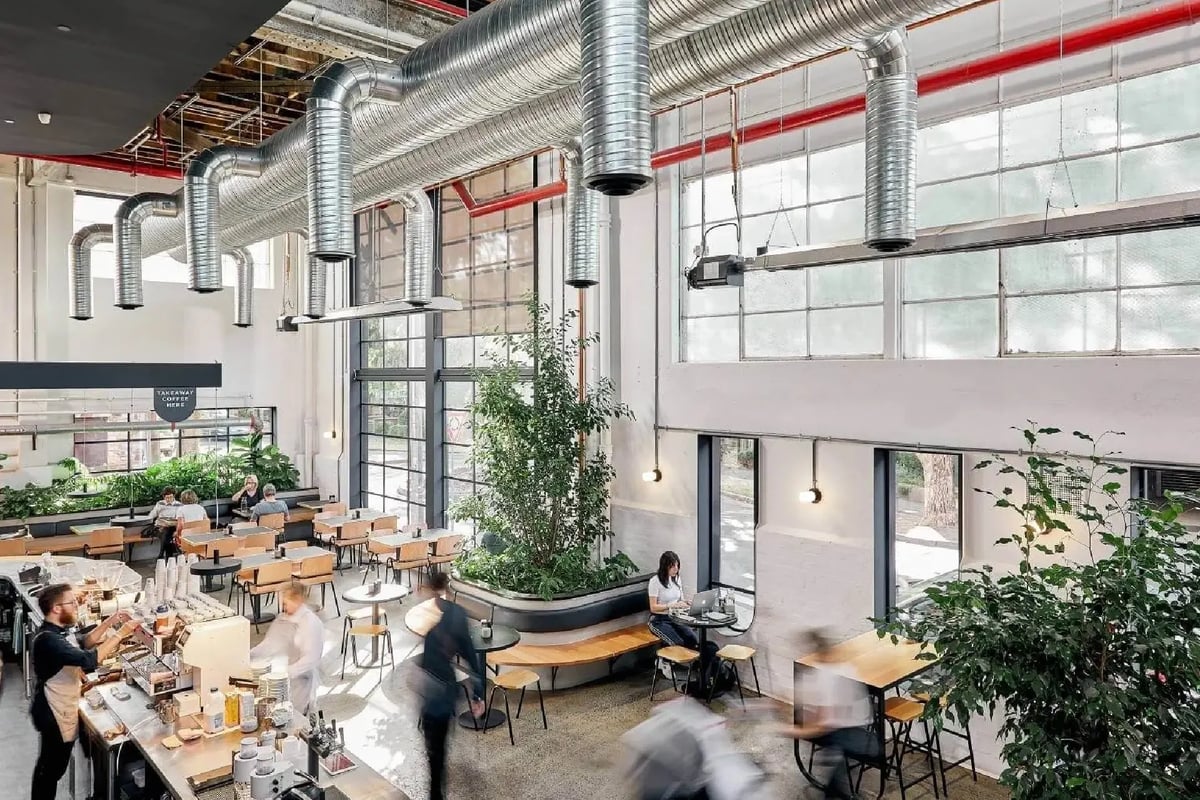 It may be easy to overlook some of the stalwarts of Melbourne's coffee scene, given so much competition has opened over the years, but it'd be foolish not to shout out Abbotsford-cum-Richmond legends Veneziano Coffee Roastery.
For over a decade, co-founders Rocky Veneziano and Craig Dickson have provided somewhat of a proving ground for some of Australia's most accomplished baristas.
---
Axil Coffee Roasters, Hawthorn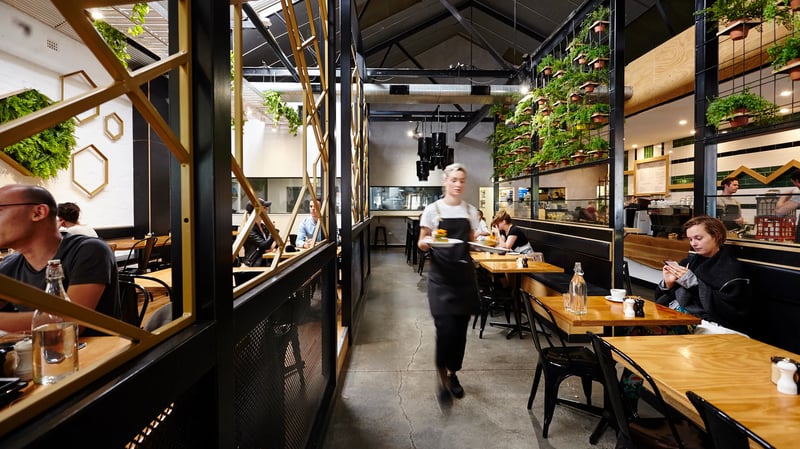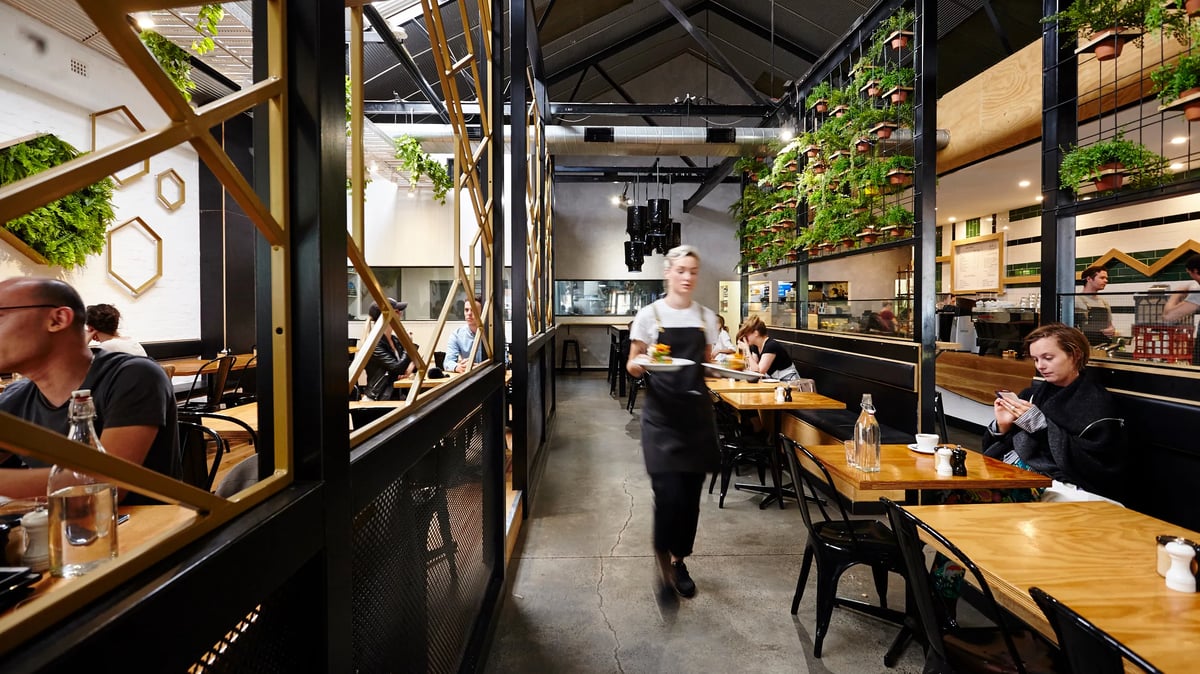 Although they have a smaller outpost on Flinders Lane in Melbourne CBD as well as 15 others across the city, the inescapable Axil Coffee Roasters is best experienced at its Hawthorn headquarters. An institution in the Melbourne coffee scene, it should come as no surprise the World Barista Championship for 2022 was won by Anthony Douglas of Axil Coffee Roasters, cementing an already stellar reputation in the city.
You'd sit down, have a meal — the smoked trout wrap with scrambled eggs is heavenly — and mill about with one of those expertly brewed coffees in your hand.
---
Gesha, Surrey Hills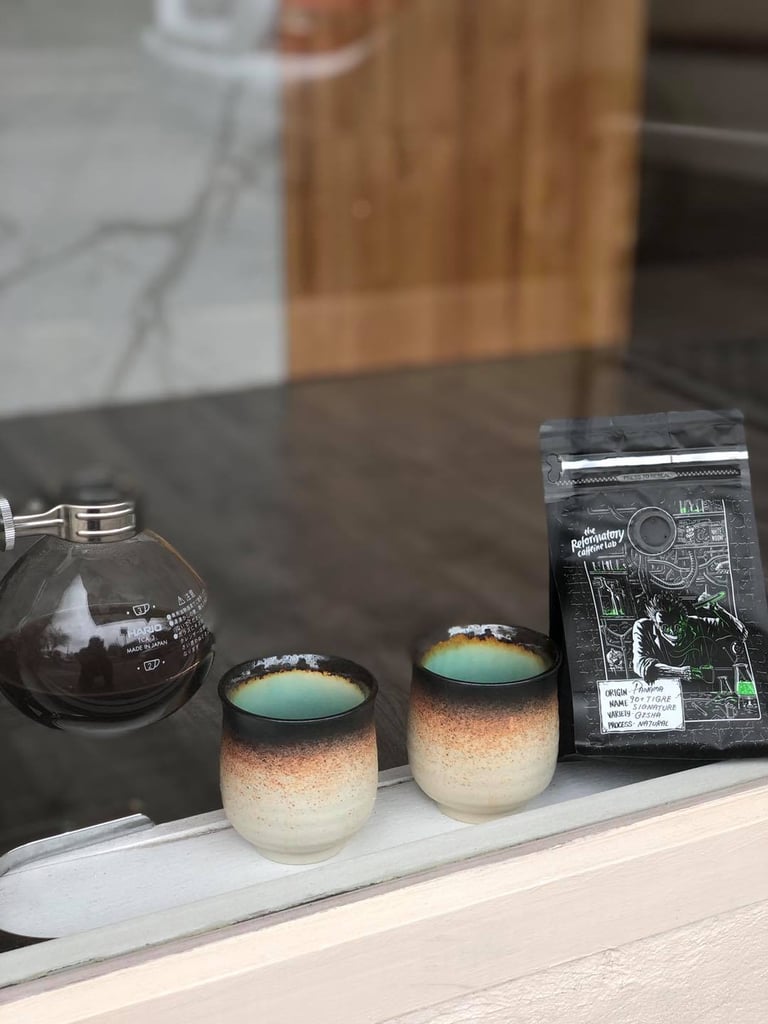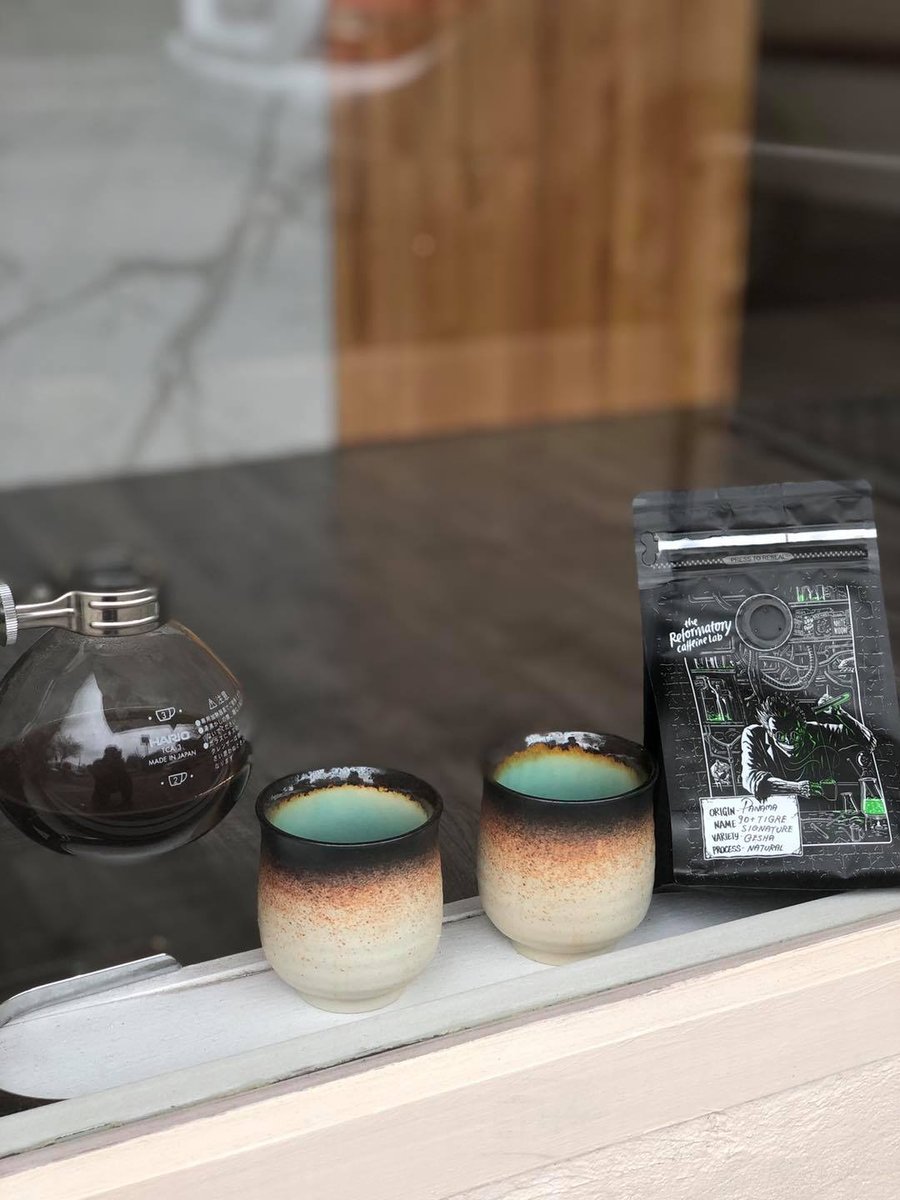 Gesha in Surrey Hills hit headlines a couple of years ago for charging $198 for a cup of coffee. That is, for a cup of Yuzo-style coffee with rare beans sourced from Panama. And while that may not necessarily appeal to most coffee lovers in Melbourne, it speaks highly for the cafe's resourcefulness and their extensive supply chains, sourcing some of the best beans in the world and extracting flavour perfectly to make Gesha one of the absolute frontrunners in any discussion about Melbourne's best coffee.
---
How Boss Hunting Chose Melbourne's Best Coffee Shops
Nick Kenyon grew up in Melbourne and has been a coffee fanatic for more than a decade, meaning he's always on the hunt for incredible cafes. Combine that with a past stint as a cyclist, where almost as much time was spent at the coffee shop as was spent training on the bike, and Nick has visited all of these Melbourne cafes at least once, but multiple times for the majority of the list.
If you want to know more about how we put together these lists please read our editorial policy.
---
Did you find this Melbourne cocktail bar guide helpful? Check out some of our other Melbourne content below:
---
Frequently Asked Questions
What is the most popular coffee in Melbourne?
The most popular coffee shops in Melbourne are Seven Seeds, St. ALi, Traveller Coffee, and Brother Baba Budan.
Does Melbourne have the best coffee?
Melbourne is constantly voted as the world's number-one destination for coffee lovers, regularly beating out the likes of Rome and Vienna. While Melbourne's reputation as the best city in the world for coffee is debatable (Tokyo puts up solid competition each year), it's hard to deny the claim once you've tasted your way through Melbourne's best coffee shops.
Where can I find coffee near me in Melbourne?
Well, that really depends on where you are, but some of the most convenient coffee shops are the Melbourne CBD favourites like Bench Coffee Co, Duke's, Brother Baba Budan and Traveller Coffee.