Among life's many memorable epiphanies, there are perhaps none so enjoyable as discovering the versatility of sparkling wines. From the consummate Brut to far-flung regional styles like Franciacorta, the addition of a slight — or as the case may have it, pronounced — effervescence turns this vinous style of traditional winemaking into the definition of an all-rounder. Great with food, on the trails, or even, depending on the bottle you're working with, as a finisher in cocktails.
In that vein, you really needn't wait until Christmas rears its holly-jolly head to pour yourself a glass of bubbles, but it's a truth universally accepted that any expression of sparkling wine is that much more enjoyable when one has the "Out Of Office" autoreply fired up; and long luncheons are the only pressing engagement on the horizon.
Happily, if you're anything like us at Boss Hunting, you'll know the importance of showing up to your big Christmas do with sufficient ammunition. To set you right, we've selected 6 of the best sparkling wines we've sampled in 2023. In so doing, we've taken care to include a few bottles that might have slipped under your radar. After all, there's more to pushing the boat out than Champagne.
RELATED: We Spent One Night At The Most Exclusive Chateau In Champagne
---
House of Arras Grand Vintage 2014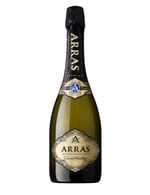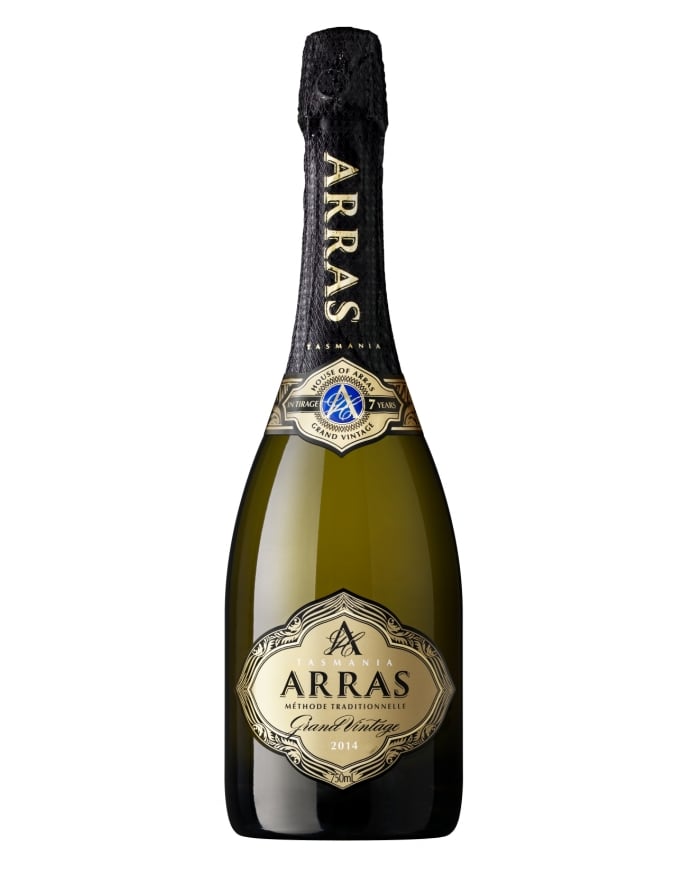 Country: Australia
Region: Pipers River, Tasmania
Dosage: 6g/L
Classification: N/A
Often regarded as the expression that put Tasmanian sparkling on the map, Arras's 'Grand Vintage' is a very traditional assemblage — wedding cold climate Chardonnay (67%) to Pinot Noir (33%) in accordance with the "quietly spoken genius" of Head Winemaker Ed Carr.
Left to mature on lees for 7 years — a timeframe that elevates the Grand Vintage to a pedestal commensurate with vintage Champagne — this is, even by Aussie winemaking's own world-class standard, a bubbly of unusual power and complexity.
At under $100, it's the perfect way to elevate the multiple feasts you're sure to have this Christmas; with the wine's precise, balanced flavour at its best alongside platters of cold seafood. Classic.
---
Ayala Le Blanc de Blancs 2015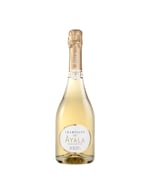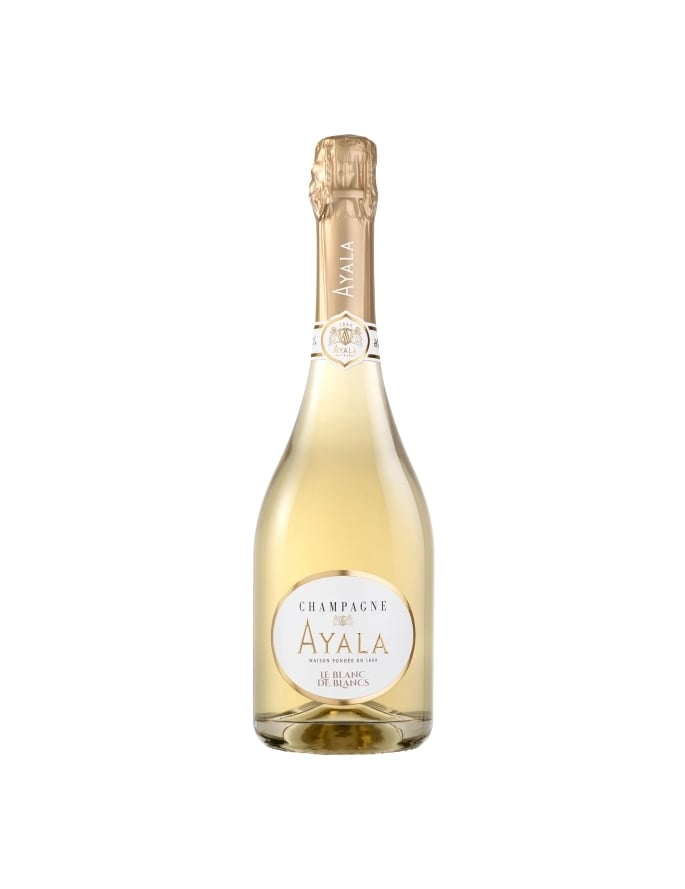 Country: France
Region: Cȏte des Blancs, Champagne
Dosage: 6g/L
Classification: Brut Millésimé
One of the 24 original Grande Marques of Champagne, Ayala is almost the antithesis of its bigger, brasher sibling brand Bollinger (who acquired the former in 2005). Few wines illustrate these differences in character more starkly than Le Blanc de Blancs: a limited release which Caroline Latrive, Ayala's Cellar Master, has gone so far as to dub "the identity cuvée of the house".
Made only from the very best plots of Chardonnay grown in the most exemplary of vintages, the 2015 Blanc de Blancs is suitably ripping — owing to a large proportion of grapes hailing from the Cȏte des Blancs being used in the final blend.
In line with Latrive's style, this is a dry and refreshing take on single-varietal Champagne: ideal for toasting the inner circle (but perhaps not those estranged relatives you only see once every half-decade).
---
Bellavista Alma Gran Cuvée Brut N.V.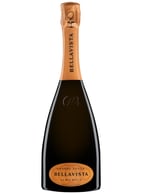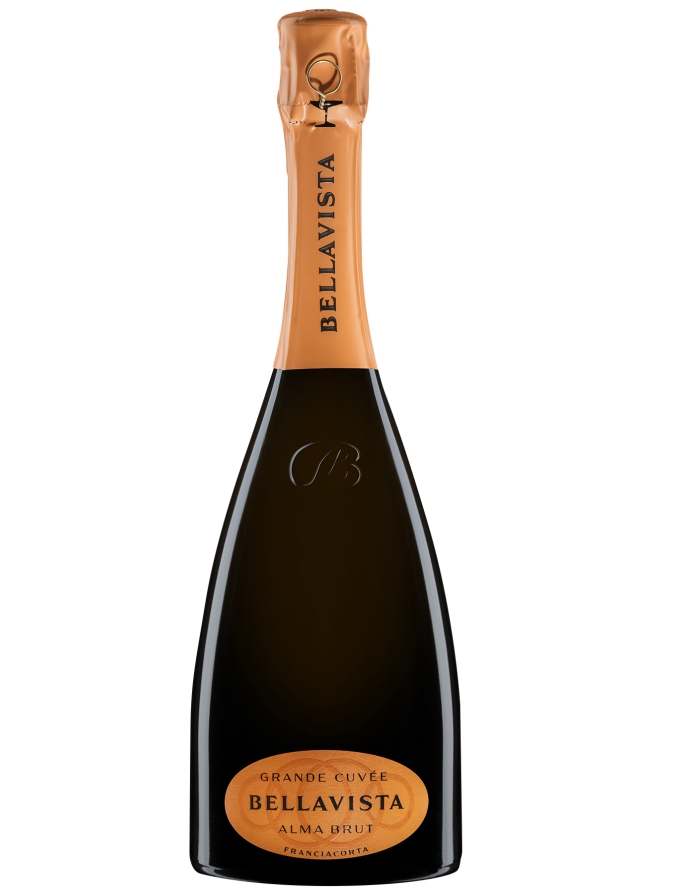 Country: Italy
Region: Franciacorta, Lombardy
Dosage: 5g/L
Classification: Gran Cru
Among the more affordable bottles which managed to crack our shortlist of sparkling wines for the silly season, the Grande Cuvée Alma will ring a bell to those who spend a lot of time unravelling reference lists at Australia's best Italian restaurants. This expression is the flagship of Bellavista: a hillside estate in Franciacorta, firmly associated with the territory's eponymous sparkling wine.
Where Arras is Australia's answer to world-class bubbles; Bellavista's 'Alma' is a testament to the ability of Franciacorta to give Champagne — particularly of the non-vintage variety — a run for its money. The three traditional grape varieties (Chardonnay; Pinot Nero; Pinot Bianco) vinified herein are all manually harvested, and in a very thoughtful twist, Bellavista has focused on sourcing from plots where vine age averages about 25 years.
In the glass, the Alma pours a beautiful straw colour; and intense bready aromas (typically associated with the extended autolysis favoured in Champagne) are instead replaced by stone fruit and candied citrus peel. A great option to crack out for gifting.
RELATED: Yamazaki's Tsukuriwake Selection Proves Japanese Whisky Is High-Art
---
Laherte Frères Blanc de Blancs Brut Nature N.V.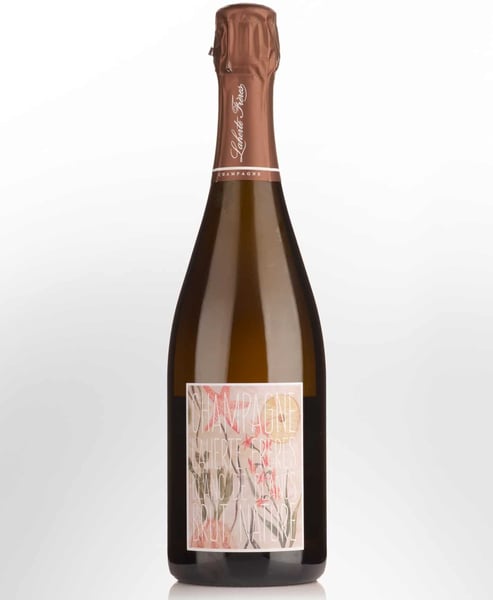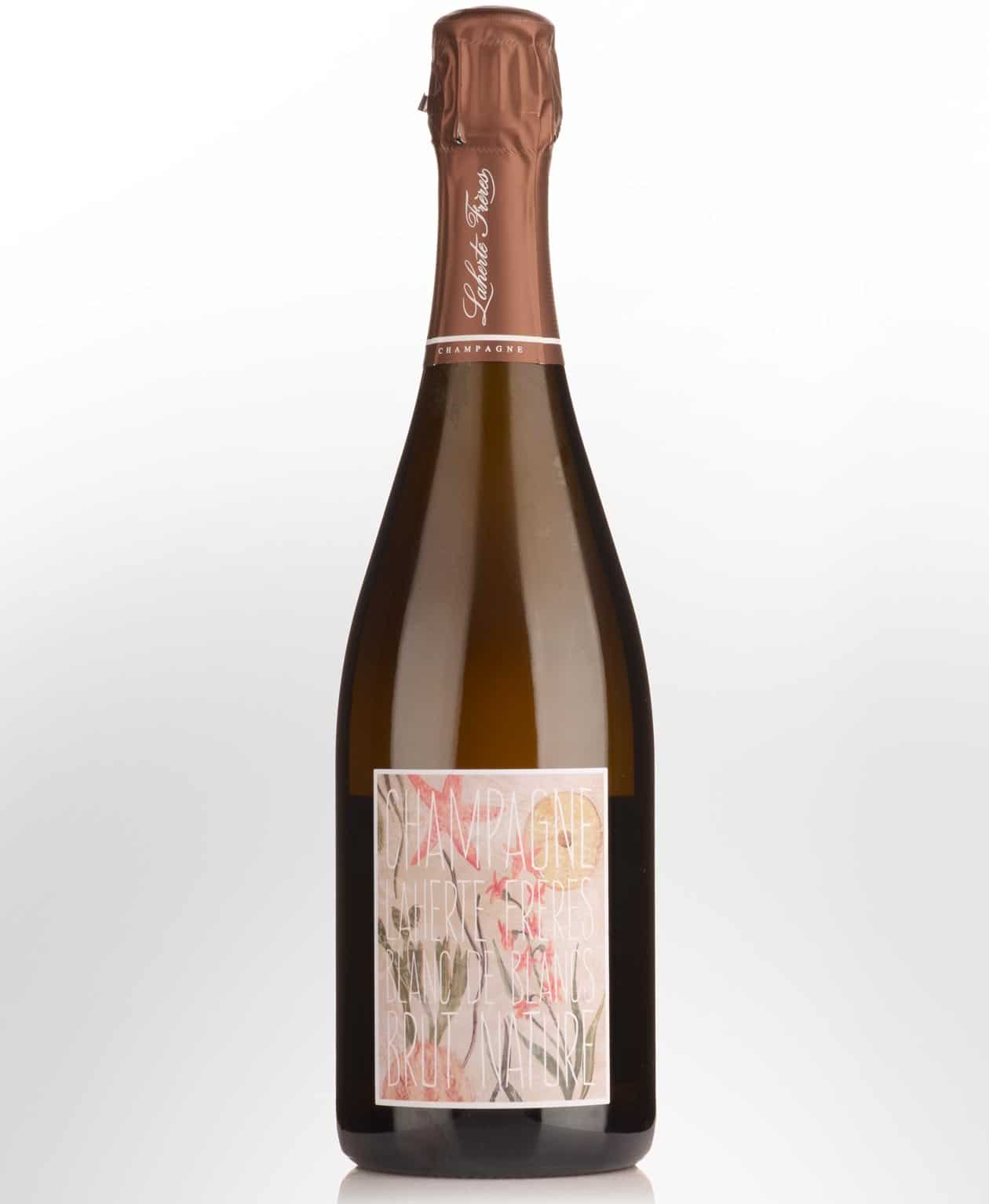 Country: France
Region: Chavot, Épernay; Champagne
Dosage: 0g/L
Classification: N/A
One to splurge for if you're thinking of buying for that special someone who prefers a touch of funk in their fizz, Laherte's Brut Nature is — as the name indicates — Champagne that has been bottled without a single gram of added sugar.
A blend of Chardonnays from the Laherte family's incredibly biodiverse holdings in Chavot and Epernay, it's a driving mineralic style that (for some) will border on austere: perfect for wine snobs who demand an extremely pure Blanc de Blancs.
As with numerous other personalities in the elite guard of grower Champagne, the Laherte family take an uncompromising approach to winemaking that is generally impractical for the bigger houses. Head winemaker Aurèlien insists on farming the balance of the estate biodynamically (including the plots used to make this BdB expression). Additionally, there's a tendency toward relatively generous proportions of reserve wine: with the youngest in this blend dating to 2017.
Truly, a delicious bottle that's destined for greatness.
---
Mumm Marlborough Vintage Rosé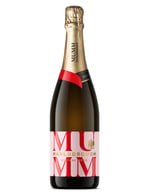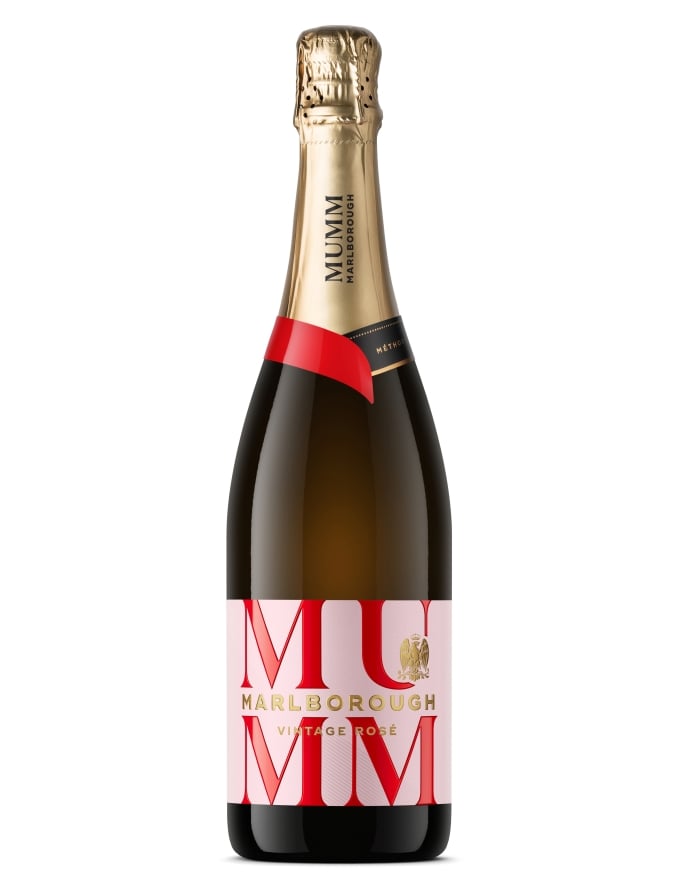 Country: France
Region: Marlborough, New Zealand
Dosage: 5—9g/L
Classification: N/A
Made in close consultation with Laurent Fresnet, G.H. Mumm Chef de Caves, the new Mumm Marlborough rosé is an early vote of confidence in the future of New Zealand sparkling wines – now into its third year of production.
Crafted in the classic champenoise method, this is a formidable value offering that utilises the highest quality Pinot Noir grapes that Pernot Ricard (Mumm's parent company) can source locally. The resulting rosé, currently based on the 2016 vintage, is left to undergo an extended maturation period — on tirage for four years.
---
Pierre Gimonnet Special Club Grand Terroirs de Chardonnay 2014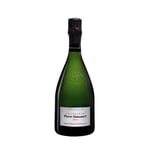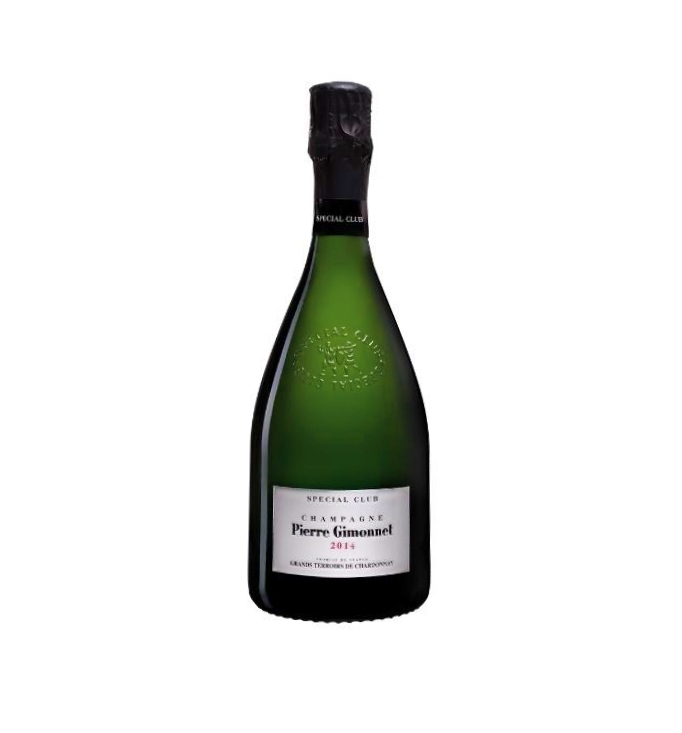 Country: France
Region: Cramant, Champagne
Dosage: 4g/L
Classification: Grand Cru
One of three terroir-focused expressions of Champagne crafted by Pierre Gimonnet, this 'Special Club' is built on a backbone of Chardonnay that originates (in the vast majority) from Grand Cru plots in Cramant. Here, vine systems average 40 years of age; and fruit grown from the village's limestone-rich, belemnite chalk soil delivers a wine that is distinguished by freshness and a satisfying, silken mouthfeel.
Like almost all the wines in Gimonnet's portfolio, this Special Club expression is fermented and aged in steel. Along with Head Winemaker Didier's preference for as unobtrusive a dosage as possible (in this case, 5g per litre), the resulting wine is crafted with tremendous ageing potential in mind — a quality which makes this a superb gesture for all your friends who are embarking upon new milestones in 2024.
---
If you've enjoyed this effervescent Buyer's Guide, or are simply in the market for a thoroughly researched recommendation of something delicious, consider checking out our other drinks-related stories: