In what some might call the biggest collaboration since Kanye and Jay-Z, Nespresso is teaming up with Sydney's fried chicken and sneaker mecca Butter to mark the launch of its smallest ever machine, the Essenza Mini.
In a fried chicken first and for one week only, diners can indulge in an exclusive Nespresso coffee-infused menu developed by Julian Cincotta, Butter head chef and 2015 Young Australian Chef of the Year.
"Although fried chicken and coffee doesn't seem like a traditional pairing, the aromatic notes, flavours and quality of the various Nespresso coffees allowed us to create a really exciting food experience," said Julian. The pair was inspired by everything this generation is obsessed with; quality coffee, fried chicken, hip hop and sneakers.
---
---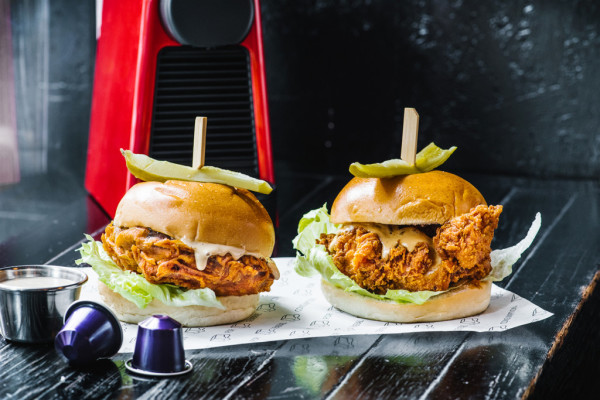 This surprising combination is said to compliment each other beautifully explains Nespresso Coffee Ambassador Mitch Monaghan, "You can of course enjoy Nespresso coffees in the cup, but you can also be delighted by new flavour combinations when they are subtly paired with unexpected food, such as with Butter's legendary fried chicken."
As for what's on the menu, sweet & sticky coffee-glazed chicken tenders using Nespresso Rosabaya de Colombia Grand Cru coffee, Chicken Burgers with coffee mayo and Nespresso Martini Slush using Nespresso Ristretto Decaffeinato Grand Cru coffee just to name a few.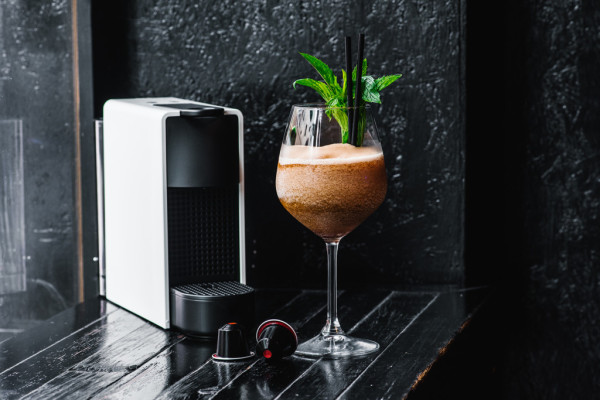 Convinced yet (or just plain intrigued)? If so, make sure you head down this week to Butter in Surry Hills from Monday 10th to Sunday 16 April and give your taste buds a unique experience.
For those wanting to take this coffee experience home, you can invest in the Essenza Mini Machine available now at Nespresso Boutiques or at nespresso.com