If there's one thing the German's do well, it's brew beer. So when Oktoberfest rolls around for yet another year and takes over the city of Munich the entire city gets around a national celebration of food & alcohol. The festival has been going for over two centuries and if you can't make it to Bavaria for all the fun and games this year don't sweat, as Australia has some of the best Oktoberfest parties on offer. So don your lederhosen, grab your stein and hit up these parties in Sydney and Melbourne to best experience Oktoberfest in 2018.
Munich Brauhaus – Sydney (The Rocks) & Melbourne (South Wharf)
Located in both Sydney and Melbourne the Munich Brauhaus is widely regarded as the place to enjoy Oktoberfest, especially if it's your introduction to the cultural phenomenon. Both locations are situated in picturesque settings – with the Melbourne location overlooking the Yarra and Sydney nestled in the quaint old streets of The Rocks – and provide areas reminiscent of the huge beer halls you find in Germany.
This year both venues will be kicking things off with a street party and parade featuring authentic German music, entertainers and the ceremonial tapping of the first Oktoberfest beer kegs. There'll be competitions, the stein holding championships, a special area to keep kids entertained and out of the way along with a variety of different German beverages available to quench your thirst.
---
---
Hophuas Bier Bar Grill – Melbourne (Southbank)
Oktoberfest, or Hoptoberfest as they like to call it at Hophaus is some of the most fun you can have with your clothes on. Pouring a great selection of imported German beers and dishing out some great Bavarian grub the party never ends at this well-known establishment. Highlights of the 10-day festival include a sausage eating competition, a hairy man competition and the annual Dachshunds dog race, sure to keep your lady entertained while you knock back a few cold ones with the lads.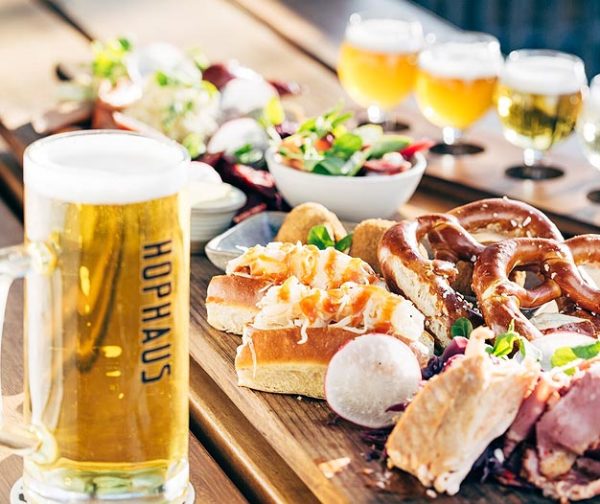 The Bavarian – Sydney (World Square)
The Bavarian might be a chain of German-themed pubs across the country but that doesn't make their Oktoberfest celebrations any less deserving of a mention. The central Sydney location is a fine venue where you can enjoy a stein of Lowenbrau while munching on a pretzel or two.
You can also become an Oktober Boss by undertaking five different eating and drinking challenges during your visit. You'll be rewarded with a limited-edition Oktoberfest t-shirt and stein and a receive a VIP invitation to pre-drinks before the closing party on Saturday, 27 October. You'll also go in the running for a trip to Munich, Germany, for next year's Oktoberfest where you can experience what it's really like to get loaded with a bunch of German's.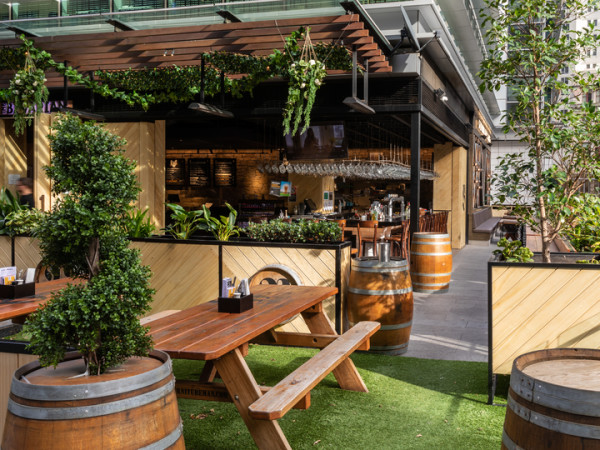 Oktoberfest In The Gardens – Sydney (The Domain)
This is as close as you're going to get to experiencing what it's really like sinking steins in Germany. Two massive beer tents seat hundreds of people where you can drink sweet amber nectar with your mates while chowing down on authentic German delicacies. There's also a sideshow alley for those who enjoy carnival games and a silent disco if you feel the need to flex your dance moves. The event lasts 8 hours and is a great way to spend a Sunday session paying tribute to our German friends. Last year sold out so be sure to secure your tickets sharpish.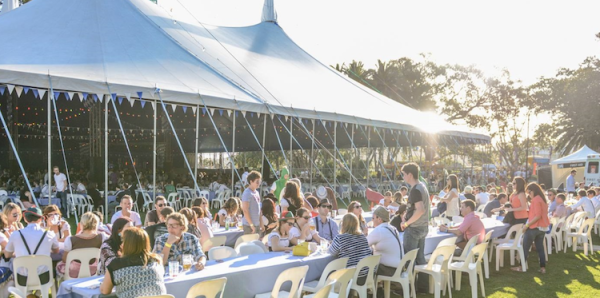 Hofbrauhaus – Melbourne
The original and the best German restaurant in Melbourne turns 50 this year and they're going all out with their Oktoberfest festivities. Lasting four weeks the Hofbrauhaus will be one non-stop party Melbournian's won't want to miss out on. There'll be daily food and drink specials, live entertainment and exciting competitions, with the opening party on September 22 crowning a Duke or Duchess of Hofbrauhaus, with the winner receiving a $300 voucher that can be redeemed for more beer. You little ripper!