The RIMOWA One Bottle Case was designed with the sole intention of keeping the good stuff locked away.
Built to accommodate most bottles, the exterior has been constructed from anodized grooved aluminium; featuring high-gloss aluminium corners, a black leather handle, tag, and of course, the all-important combination lock.
A luxurious interior in black contrasts the gleaming silver exterior, fitted with an adjustable microfibre foam cushion system that's capable of securing your booze in place, as well as maintaining the perfect level of temperature in even the harshest of terrains. The RIMOWA One Bottle Case offers interior dimensions of 7.8 inches (height) x 16.4 inches (width).
---
---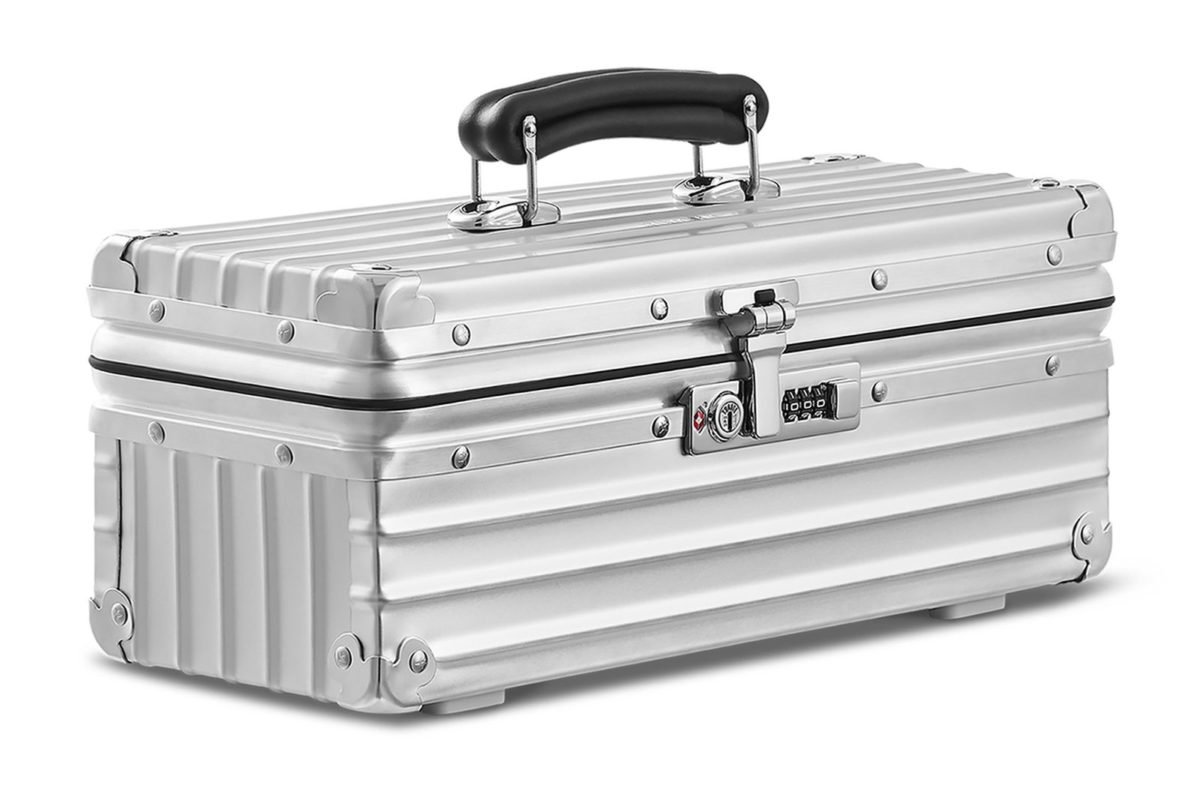 RELATED: Rolls-Royce's Whisky & Cigar Chest Will Set You Back A Light $80,000
The case itself is a perfect demonstration of both RIMOWA's exceptional craftsmanship and technical skill. From the cushioning system to the insulation to the hardy outer shell, as far as bottle security goes, you'll be hard-pressed to find anything remotely on the One Bottle Case's level.
While RIMOWA's clutch bags and glasses are intended to have a more mass-market appeal, the One Bottle Case signals the luxury luggage label's desire to offer all things aluminium – useful daily drivers, single-purpose accessories, and everything else in between. This nifty little case is very much in the vein of some of RIMOWA's other ultra-specific containers, which have included watch cases and garment bags.
That being said, if you're carrying around RIMOWA One Bottle Case, chances are what's inside won't contain some $16 bottle of chardonnay. For the lofty price tag of US$1,720 (AU$2,400), you better be strapped with Dom Perignon or Cheval Blanc, at the very least.