The only thing more fair dinkum than knocking someone down a few pegs with a scathing nickname is delivering it with an ice-cold Victoria Bitter — which is now possible with its latest run of limited-edition stubbies.
From time-honoured classics like "Muscles," "Big Dog," and "Chief," to the nuclear option that is "Champ," this summer, you'll have 60 distinct weapons in your stitch-up arsenal. Spring it on 'em at the job site the moment that knock-off whistle blows or a well-timed ambush in a backyard gatho.
RELATED: The 110 Funniest Nicknames To Put Your Mate Back In His Place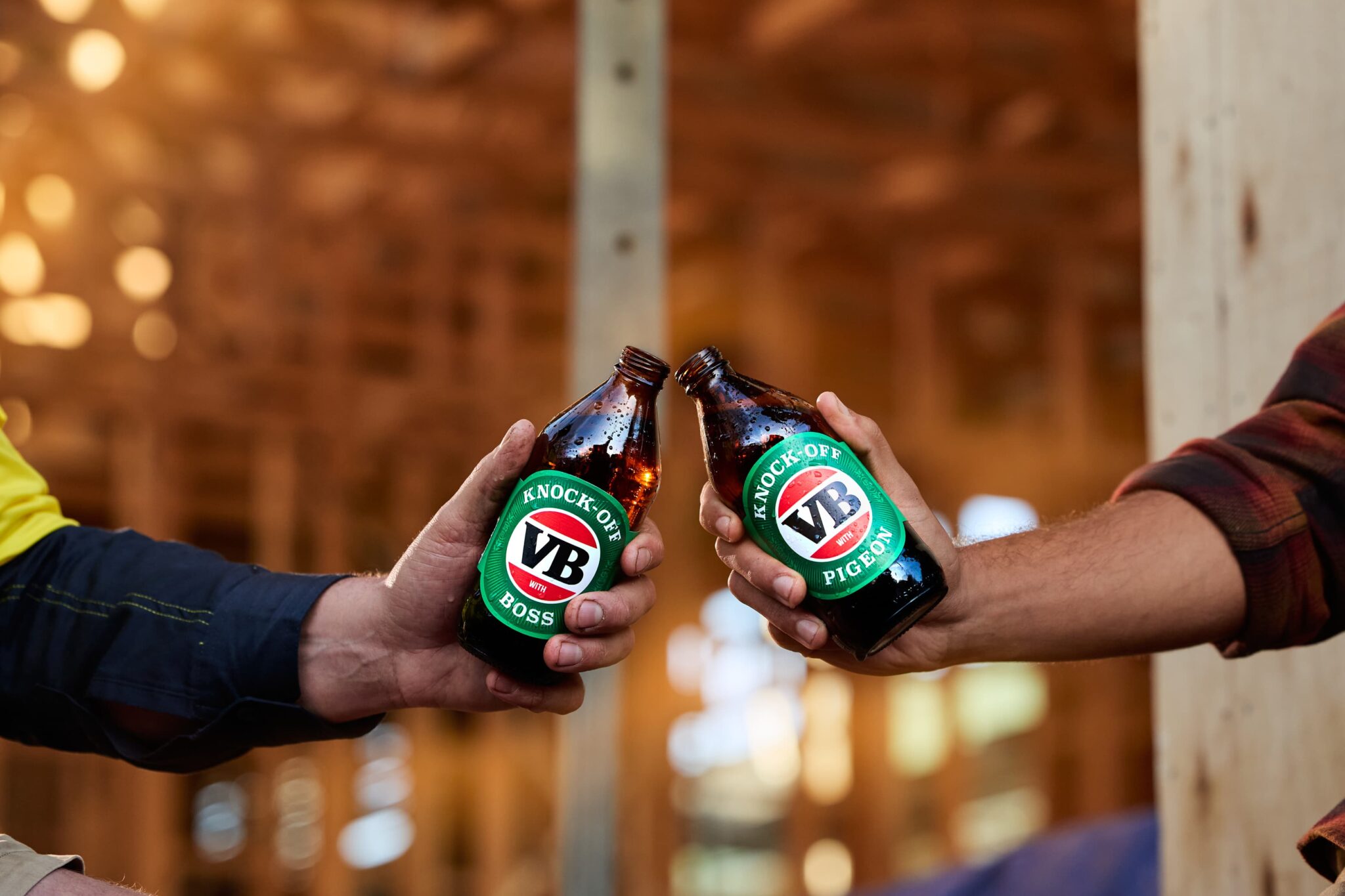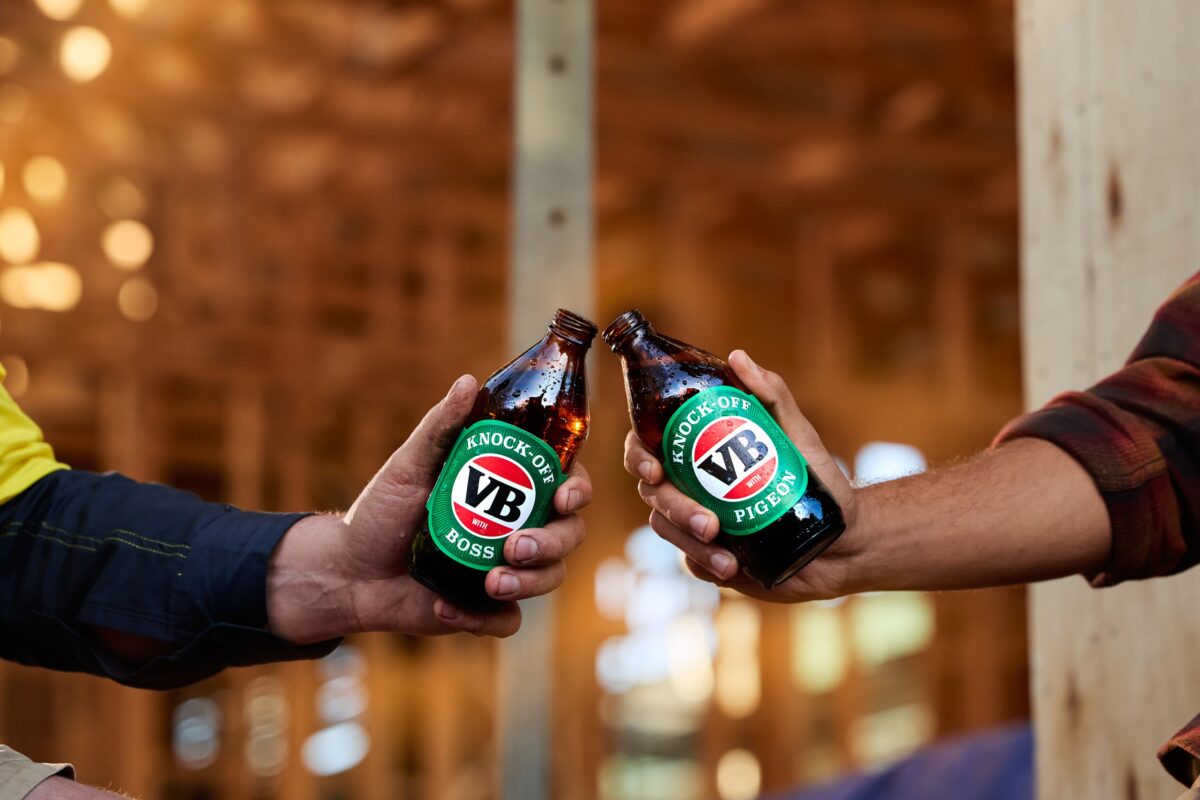 "VB is raising a toast to the unique way Aussies speak, drink, and celebrate with our mates," said Sarah Wilcox, CUB's Head of Classic Beer Brands.
"To earn a nickname is to cement your status on the worksite. Thanks to VB, we're now immortalising the Aussie tradie banter to make hard work feel lighter."
Check out the complete list of the Victoria Bitter nickname stubbies available below. And if you don't find what you're looking for in a slab, fear not — you can personalise a stubby with exactly what you want (however red-hot) via My Brand And Me.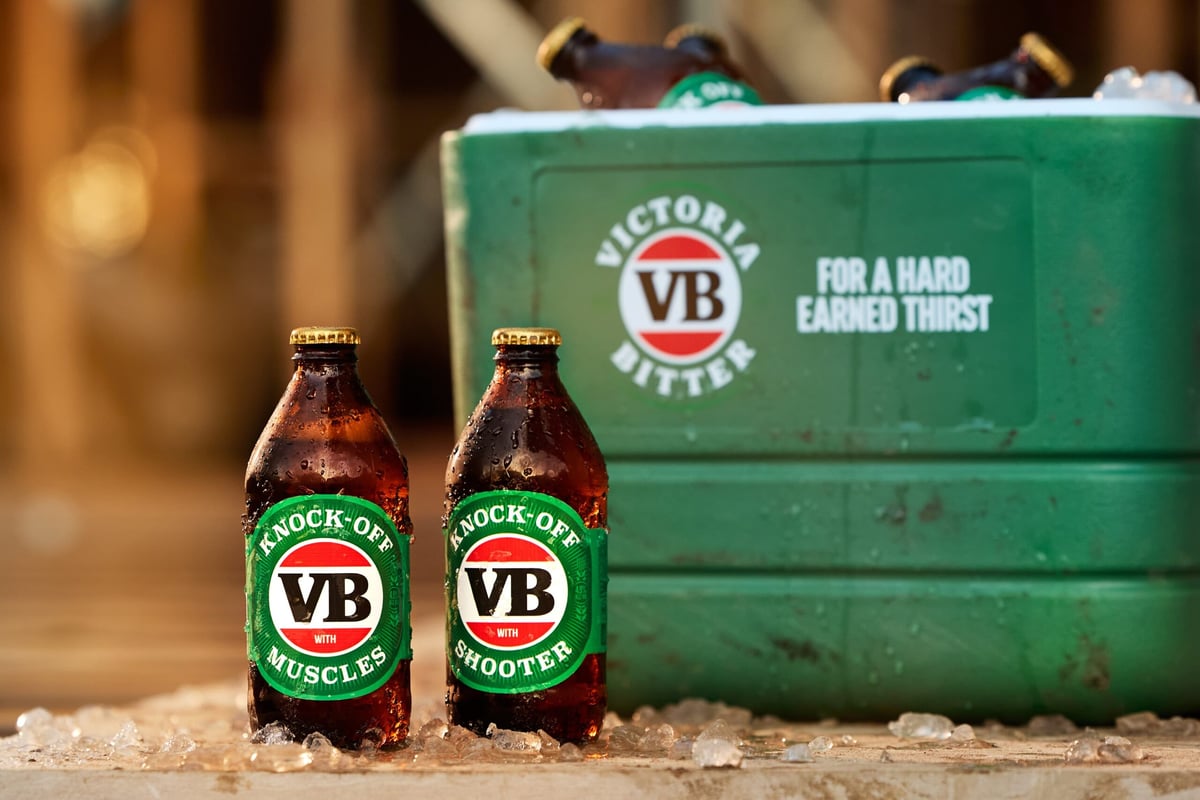 Cobba
Old Mate
Turbo
Missus
Squid
Wheelbarrow
Knackers
Moneybags
Pup
Queen
Scooter
Keeper
Muscles
Big Dog
Diesel
King
Chopper
Muffler
Tickets
Champ
Chief
Sparky
Plugger
Showbag
Horse
Junior
Freckles
Fridge
Weapon
Lantern
Sauce
Ledge
Darl
Bruiser
Chisel
Deck Chair
Handsome
Slick
Buddy
Bull
Shooter
Noodles
Spud
Big Fella
Ace
Dusty
Punter
Blister
Chook
Rooster
Boss
Chuck
Boomer
Sensor Light
Pidgeon
Hot Shot
G.O.A.T.
Pistol
Curly
Figjam (F**k I'm Good, Just Ask Me)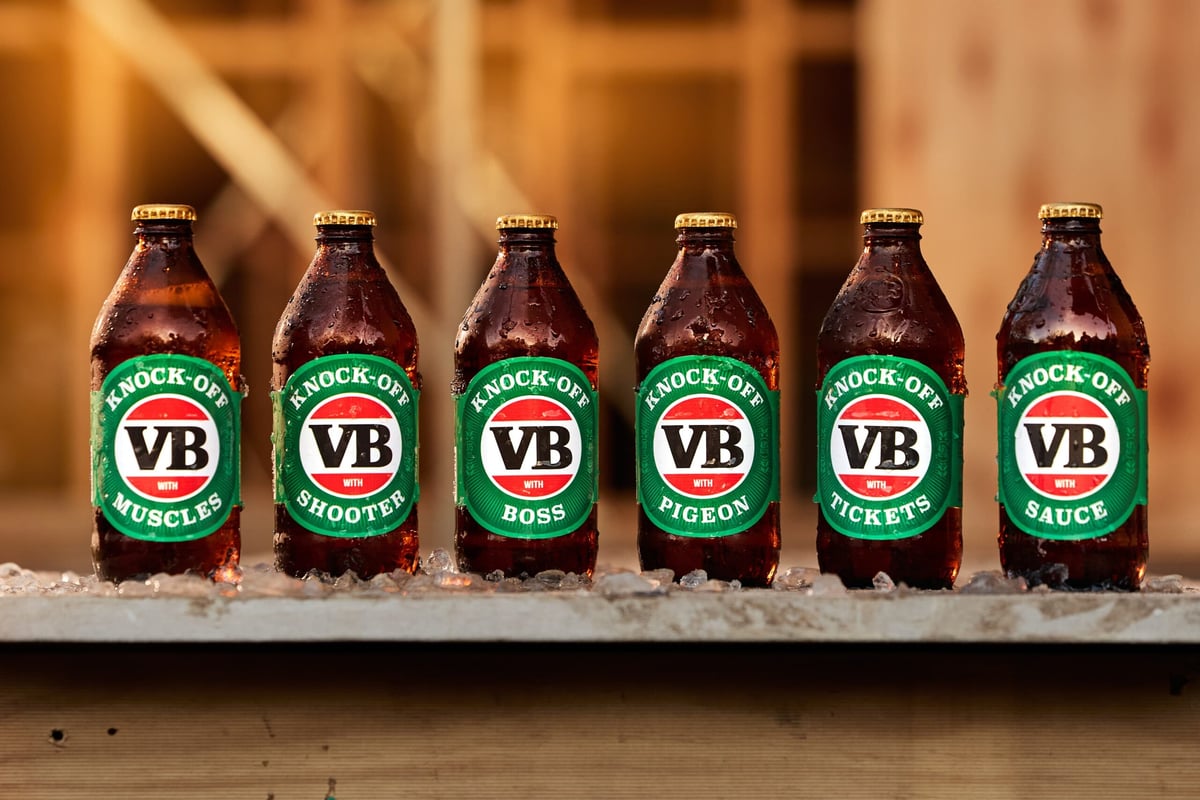 While you're here, check out our comprehensive list of the 112 funniest ways to call a beer a beer from Denzel Frothingtons to Saddam Brewseins.