Beer lovers rejoice for you can now indulge in your passion from the comfort of your own craft beer-themed hotel room. After a successful crowd funding campaign, independent Scottish craft brewer BrewDog has unveiled the world's first craft beer-themed hotel, hilariously coined the 'DogHouse.'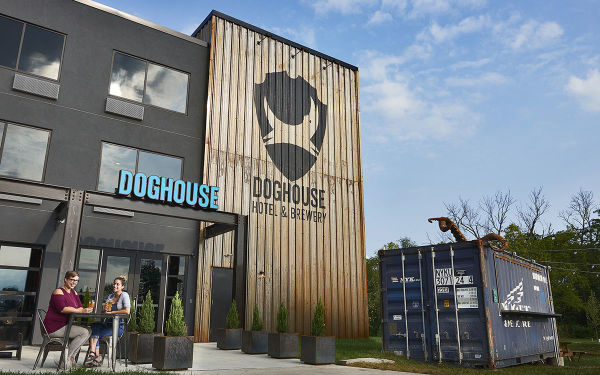 You'll find the digs in Columbus, Ohio and made up of 32 craft beer rooms (including eight specialty suites) along with daily brewery tours and a menu chock full of amber-infused meals. Each room features a beer tap with a draft beer of your choice, locally made craft beer soaps and a built-in shower beer fridge, which to be honest, is worth the stay alone.
You can also view the sour brewing facility from the comfort of your own room while the fresh aroma of fermenting foeders (barrels of beer) will no doubt have you licking your lips in anticipation for a cold one.
---
---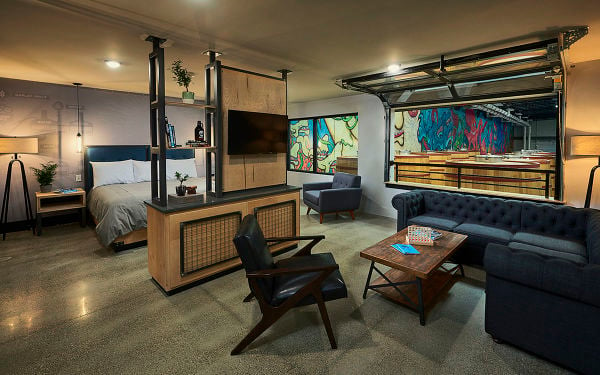 The DogHouse also includes a common area where guests can watch the Scottish company's own tv show, BrewDogs, enjoy a game of table tennis or socialise with other guests.
For those after some 'culture' there's an interactive beer museum covering 6,000 square feet BrewDog claims will take you on "a journey through the brewing process, a deep dive into the history of craft beer, and a hands-on experience of 'the fundamental four' ingredients that contribute to the creation of a craft beer."
So if you're a beer lover and heading to the States be sure to book a room in the DogHouse. You won't regret it. The shower beers, gents, the shower beers!