Dining out (and dining in) is no joke in Australia. Our fertile soil, easy access to exceptional ingredients, and the cosmopolitan melting pot that makes up our population have created a spoilt culinary identity that's worked its way into our DNA.
Whichever suburb in whichever city you find yourself in, there's a pretty decent chance you'll be spoilt for choice when it comes to dining destinations.
The number of 'best restaurants' lists out there is certainly larger than the lists themselves, so how then, are we expected to make an educated decision as to where is actually worth a visit, and which venues are serving out top meals with/without the bells and whistles?
---
---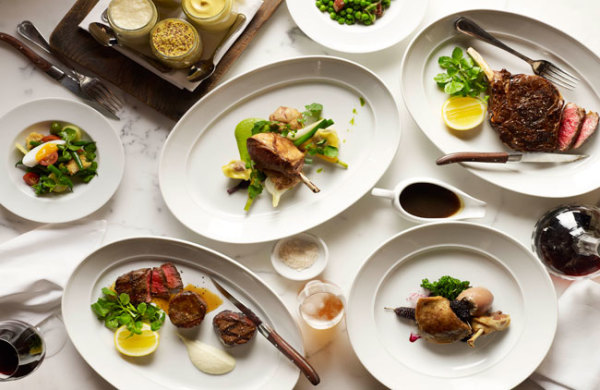 Enter: the Australian Financial Review's Top 100 restaurants. Uniquely, it's based on peer-voting, with the country's top 500 chefs and restaurateurs casting the votes themselves and curating the definitive list of the best restaurants in Australia – and that means the best at any level. There are rules and regulations to avoid conflicts of interest and multiple votes etc, and this year's list is truly representative of the broad spectrum of Australian dining.
You'll see some familiar names that have gained international fame with good reason, but you'll also see a treasured local pasta joint in Melbourne, a hidden Tasmanian eatery and a coastal hideaway on Cabarita Beach.
You can check the full 2018 bucket list of eating online here. Here are your top 20.
1. Brae, Birregurra (VIC)
2. Ester (NSW)
3. Saint Peter (NSW)
4. Attica (VIC)
5. Africola (SA)
6. Momofuku Seiobo (NSW)
7. Sixpenny (NSW)
8. Embla (VIC)
9. Sepia (NSW)
10. Fleet, Brunswick Heads (NSW)
11. Firedoor (NSW)
12. Igni, Geelong (VIC)
13. LuMi Dining (NSW)
14. Franklin (TAS)
15. Fred's (NSW)
16. Restaurant Hubert (NSW)
17. Mr. Wong (NSW)
18. Flower Dru (VIC)
19. Tipo 00 (VIC)
20. Anchovy (VIC)
RELATED: The 20 Best Restaurants In The World According To Millionaires