Getting a few mates together over a boozy brunch after a big sleep-in is the chef's kiss of pre-game weekend activities. All those mimosas, wines, and flutes of Champagne continually topped up while the treats keep rolling out – honestly, what's not to love? That's why the art of a bottomless menu is so highly prized, but to make the most of it you'll need some high standards when looking for the best bottomless brunches in Sydney. There's a lot out there, but these 11 are a cut above the rest.
Where To Find Sydney's Best Bottomless Brunches
Nour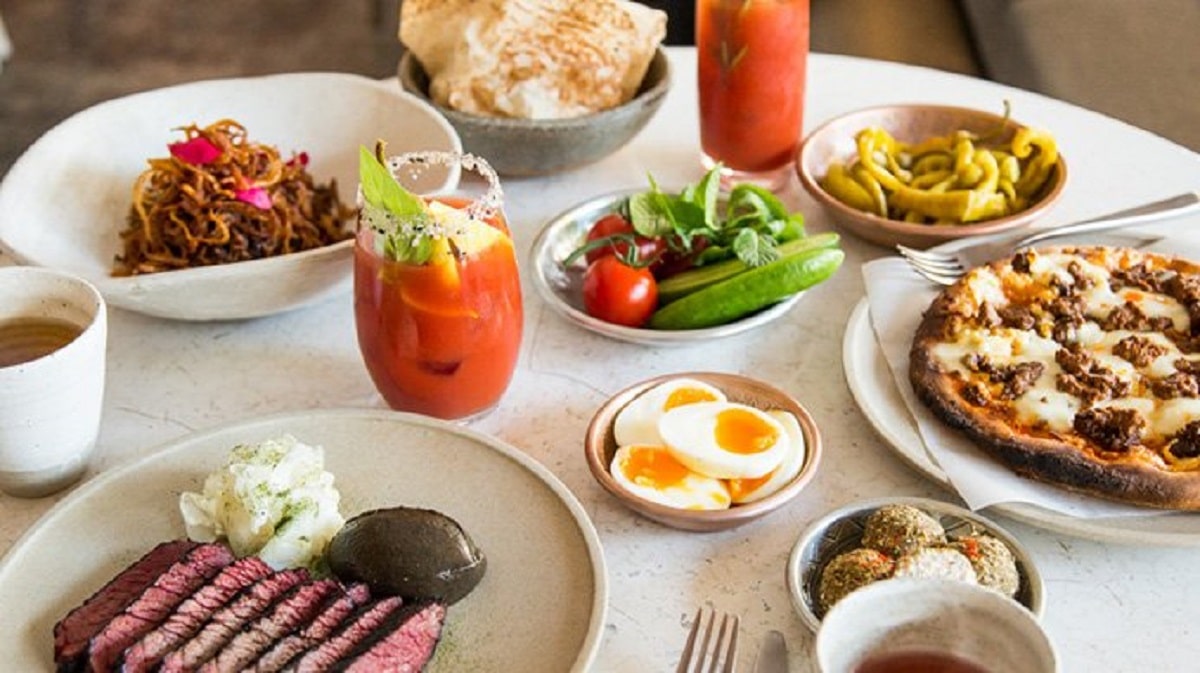 Pastel-painted Lebanese restaurant Nour has already muscled through the thick Surry Hills dining scene to become one of Crown Street's brightest culinary beacons. On any given day, the place is packed with diners looking for inventive takes on traditional Middle Eastern staples, but the smartest way to experience it all is through their Sunday bottomless brunch.
The kitchen offers one of the most extensive bottomless brunch menus around, best experienced through one of two set menus – either the $45pp option, or the $69pp one. From there it's the choice of adding 90 minutes of endless rose or beer for $39, or 90 minutes of unlimited espresso martinis and spritzes for $49. Whatever you choose, just make sure it pairs well with dishes like baalbek fried eggs with lamb awarma, and pressed watermelon with pistachio cream.
---
---
Address: 3/490 Crown St, Surry Hills
When: Sundays from 10am
Contact: (02) 9331 3413
Hello Auntie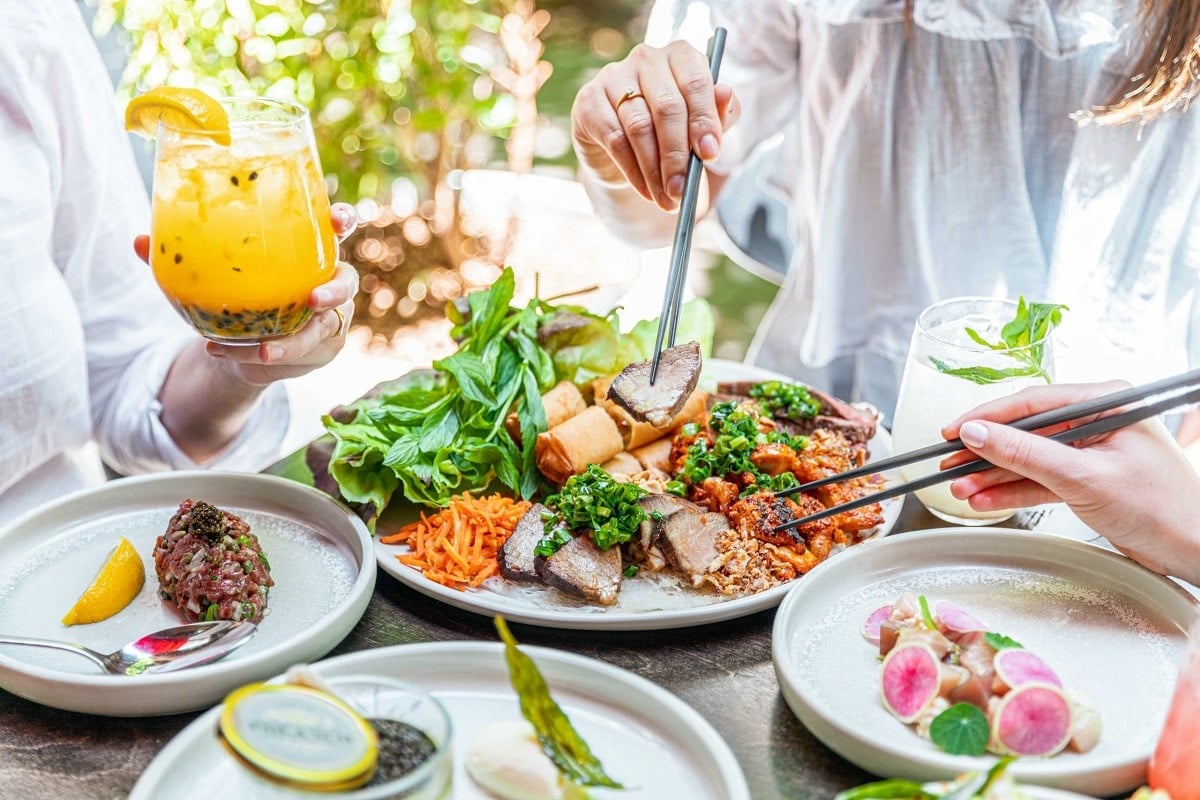 If you're more in the mood for modern Vietnamese, hit up Hello Auntie over at Darling Square (or Marrickville). Every Saturday this popular hub of rice paper rolls and BBQ meats breaks out a very diverse set menu, at the nice and affordable price point of $70.
And that price gets you everything – we're talking aged beef tartare with truffle, cured tuna belly ham with kombu, a selection of BBQ meats, lettuce hearts, and even the kitchen's popular rice paper roll kit. For an extra $20pp they'll even throw in a caviar service of black river osetra and brook trout caviar with creme fraiche and blinis. Either way, you've also got endless spritzes to look forward to – passionfruit & grape, strawberry & lime, and lychee & ginger.
Darling Square Address: Darling Square, Shop 2/16 Nicolle Walk, Haymarket (head to website for Marrickville address)
When: Saturdays between 12pm and 2pm
Contact: (02) 8072 8838
Sonora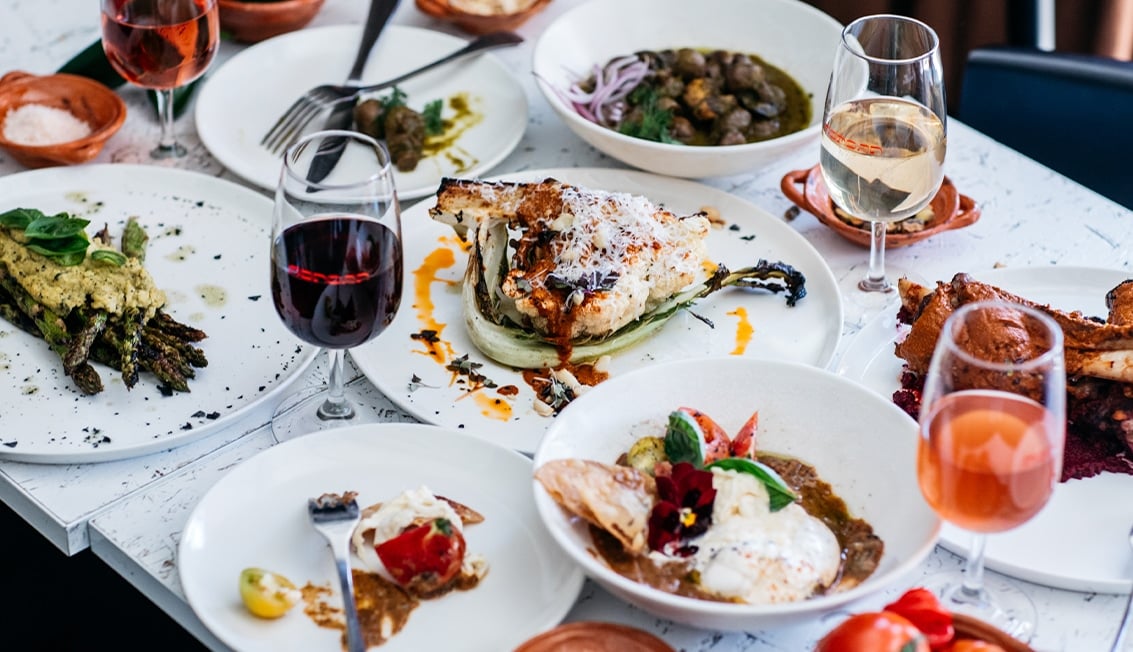 Although still young on the scene, Sonora is quickly becoming known as one of the best Mexican restaurants in Sydney. That reputation should only ramp up once blokes find out about their weekend bottomless brunch, which is $85pp and nets your crew 1.5 hours of unlimited tacos, salsas, and bottomless margaritas, rose, and tecate beers.
The kitchen offers five different tacos for this menu, spanning the classic carne asada and lamb barbacoa, to roasted cauliflower, grilled barramundi, and yucatan marinated chicken. What's more is that Sonora offers the bottomless brunch menu on both Saturday and Sunday between 12pm and 5pm, making it one of the more accessible in Sydney.
Address: shop 1/37-41 Bayswater Rd, Potts Point
When: Saturdays and Sundays between 12pm and 5pm
Contact: (02) 9160 9712
---
---
SoCal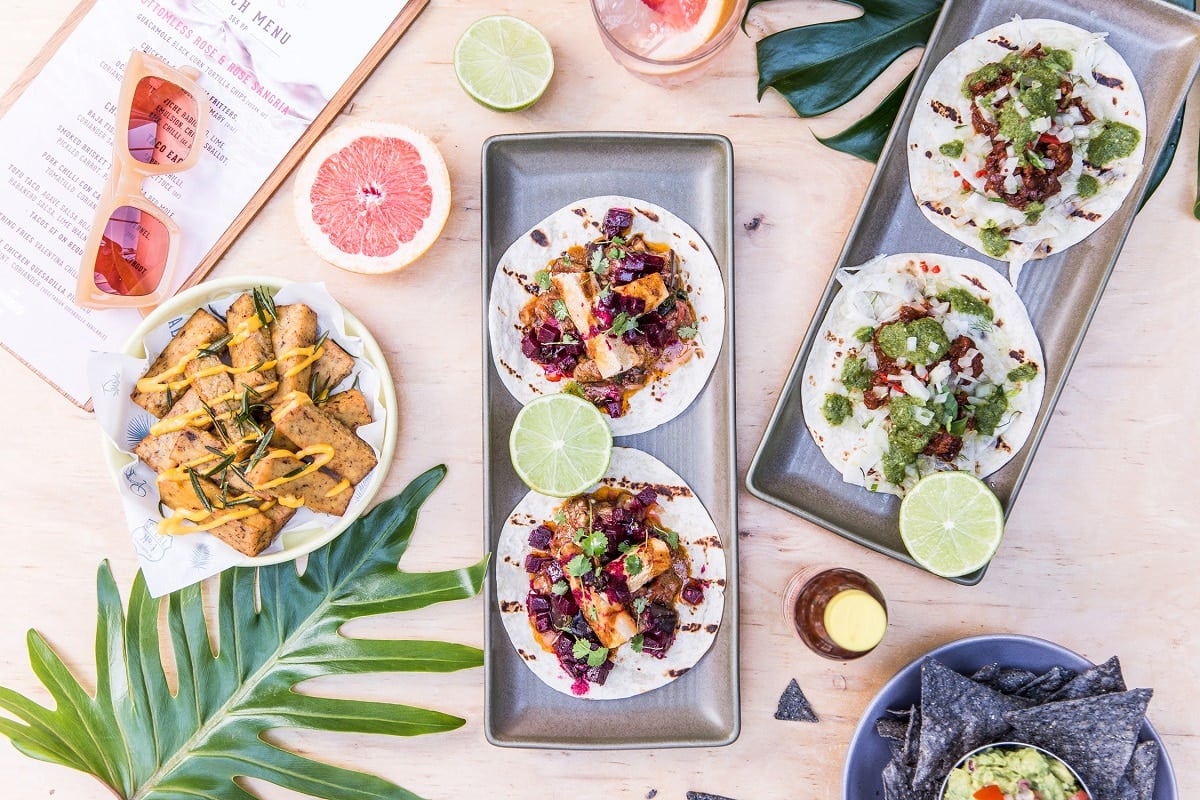 SoCal in Neutral Bay is one of the few places that kicks off their bottomless brunch offering earlier in the week for any North Sydney locals looking to take a bit of a longer, boozier break from work. The bright Southern Californian palace of tacos, beers and margaritas puts the focus on unlimited rose here, but you also have the option of paying an extra $10pp to throw bottomless tap beer in there as well (or prosecco for $5pp).
Either way, the standard bottomless brunch menu is $65pp, which will get you and your mates more than enough to bite down on – think fresh vegan guacamole, truffle mushroom & chickpea fritters, ora king salmon tiraditos, your choice of a taco, shoestring fries, and the popular achiote chicken quesadilla, which has habanero piquillo with Oaxaca cheese, semi-fried tomato, and chipotle mayo.
Address: 1 Young St, Neutral Bay
When: Wednesday to Sunday between 12pm and 3pm
Contact: (02) 9904 5691
Butter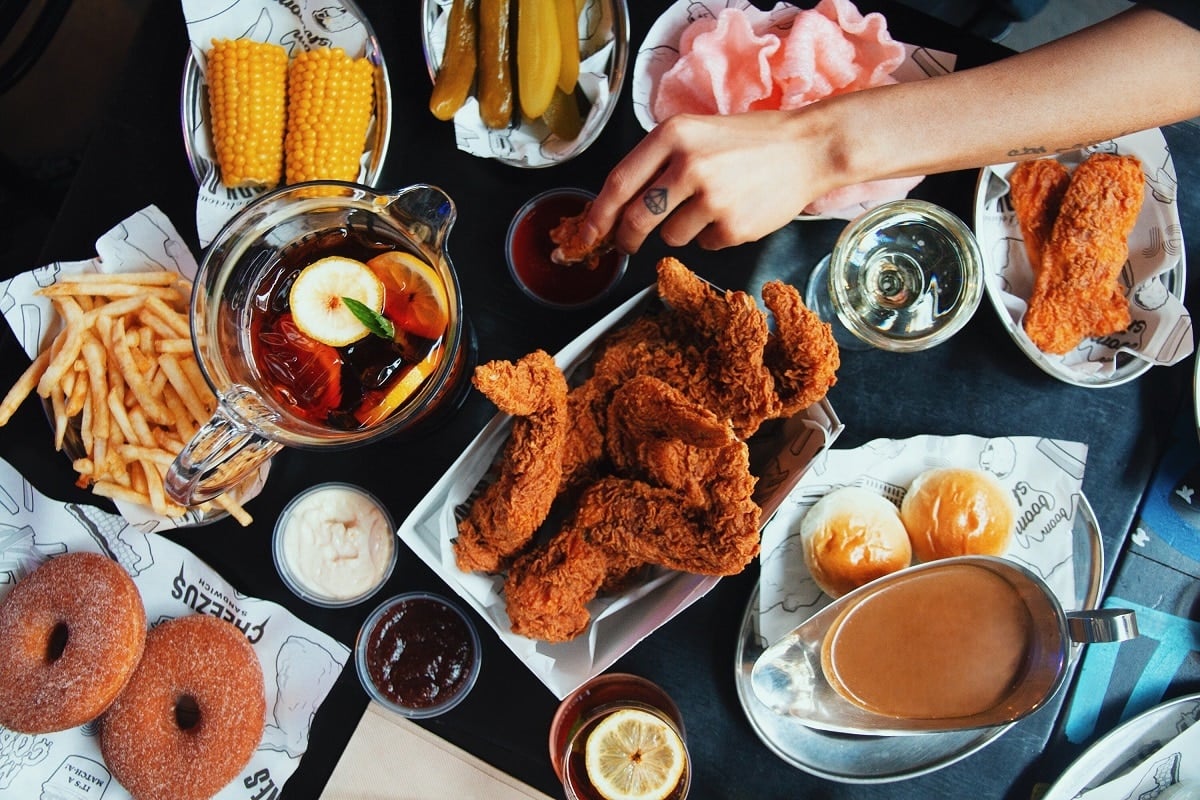 Head along to Butter – either in Parramatta, Chatswood or Surry Hills – and you've got yourself one of the best bottomless brunches in Sydney. Why? Fried chicken and Champagne – need I write more? They scale the offerings here, topping out at a sweet $80pp menu that'll get you and the boys bottomless Veuve Clicquot 'Ponsardin' (switch that to Chandon blanc de blanc for just $45pp – the cheapest option).
Although that only applies to the drinks – for food, you can just pick from the regular a la carte menu and scoop up all the fried chicken you need to pair up with those sparkling flutes. Or you can just go for the $35 feast menu, which includes plenty of Butter's signature crispy chicken wings with ramen gravy, fried haloumi fingers, miso corn cobs, pickles, prawn chips, steamed dinner rolls, hot cinnamon doughnuts, and fries.
Surry Hills Address: 6 Hunt St, Surry Hills
When: Anytime, any day
Contact: (02) 8283 9146
Baby Coffee Co.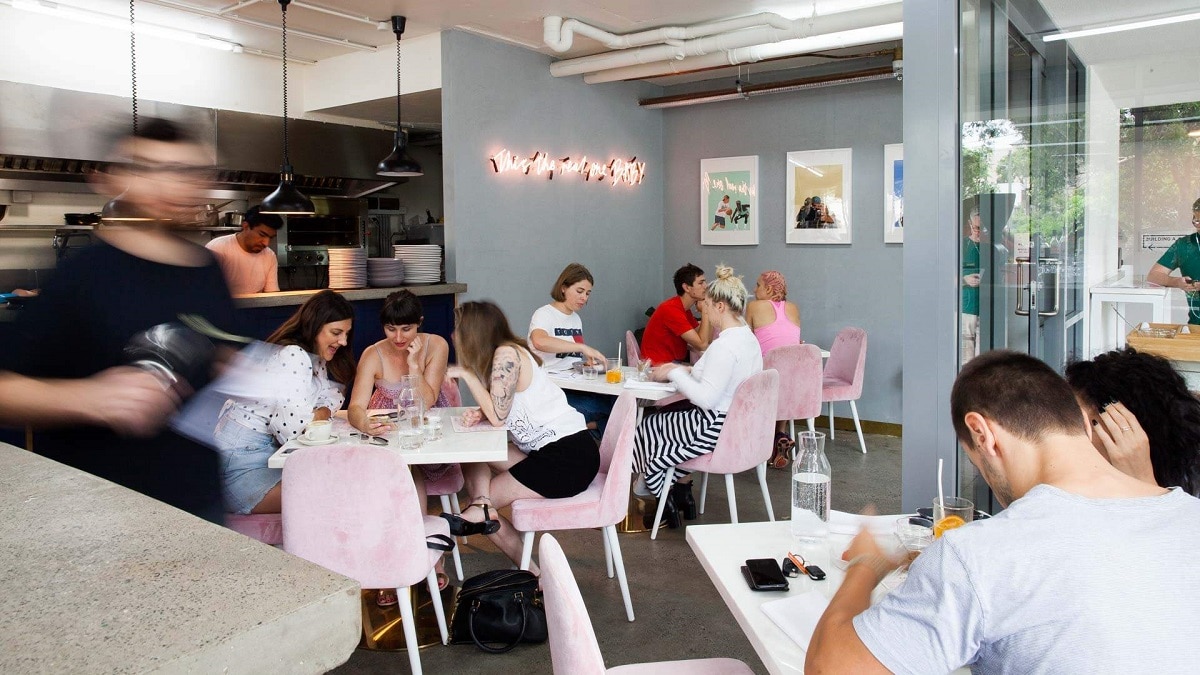 Head on out to Baby Coffee Co. in Waterloo to find one of the best bottomless brunches in Sydney. They've been at this game for awhile now, offering either a banquet menu for $55pp, or an event menu for $65pp, with the option to add bottomless mimosas for $20pp, or bottomless prosecco for $30pp.
The event menu, which is only available for groups of 12 or more, is the way to go if you've got a big crew. It'll include a massive fresh fruit plate, a smashed avo sharing platter, any main from the menu (per person), and lemon sorbet.
---
---
Address: Shop 1/810 Elizabeth St, Waterloo
When: Monday to Sunday between 10am and 3pm
Contact: 0468 462 229
Dead Ringer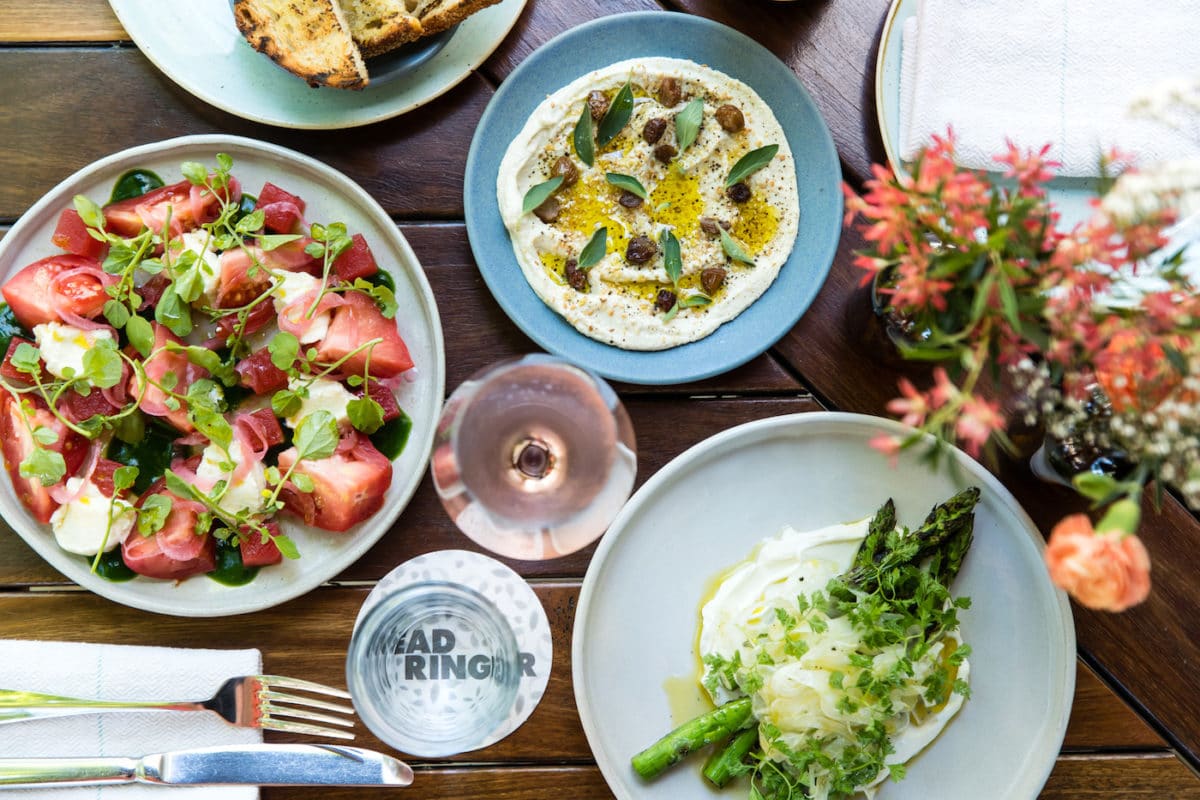 Dead Ringer, still as formidable as ever in the local bar scene, is a no-brainer for those looking to get across the best bottomless brunches in Sydney. Every weekend, both Saturday and Sunday, they offer an exceptional feast with either bottomless mimosa for an extra $35pp, or bottomless prosecco for $49pp.
The whole thing lasts for 1.5 hours, which should be more than enough time to get your fill in alongside the $45pp menu of house-baked focaccia, cured salmon with pickled fennel & labneh, pulled pork & black bean tostadas, baked ricotta tarts, slow roasted chicken, and mixed leaf salad.
Address: 413 Bourke St, Surry Hills
When: Saturday and Sunday from 11am
Contact: (02) 9046 8460
Manly Wharf Hotel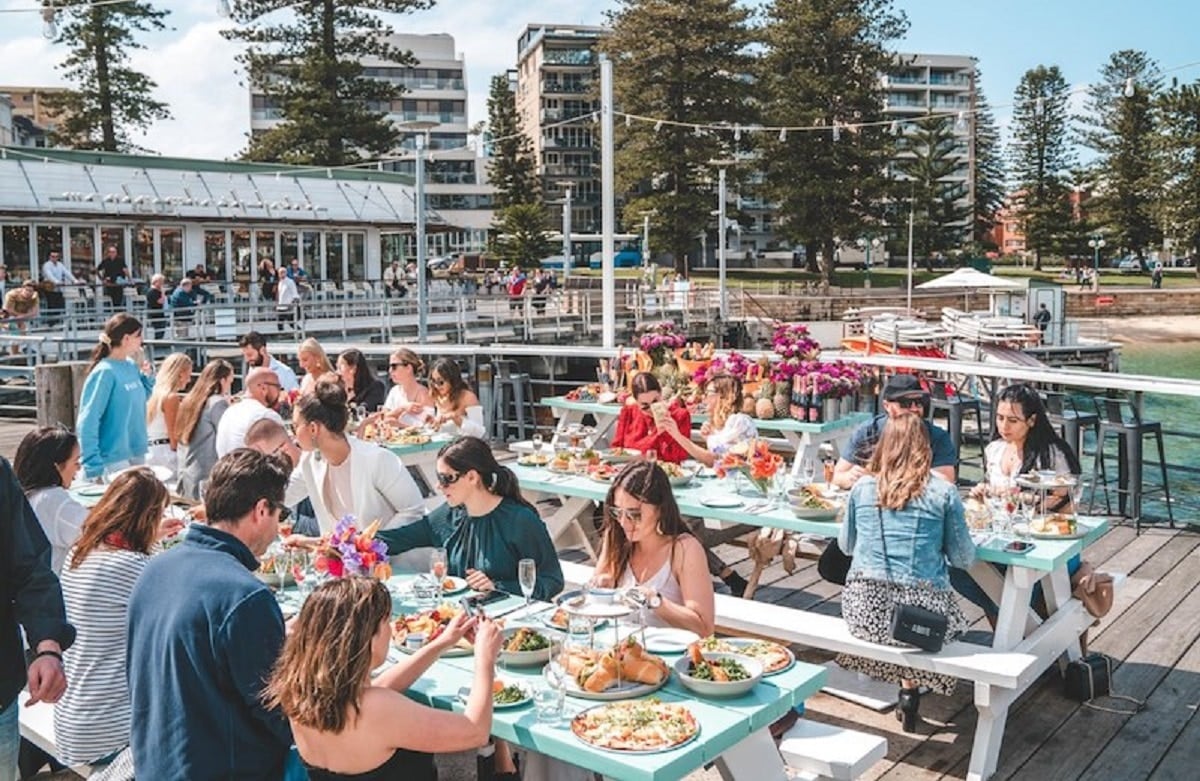 Fork out for one of the more expensive bottomless brunch menus in Sydney and you'll get to relax waterside in Manly as a reward. Top that with either a $79pp option, headlined by unlimited NV Chandon and Phillip Shaw pinot gris, or a $129pp option, which kicks that up to unlimited NV Veuve Clicquot.
Both options have the same food offerings, and their all very Manly Wharf appropriate. We're talking fresh oysters, tuna tartare, fresh Queensland tiger prawns, salt & pepper squid, pumpkin beetroot salad, and brownie bites for dessert.
Address: Wharf 2, E Esplanade, Manly
When: Saturday between 11am and 1pm
Contact: (02) 9977 1266
Surly's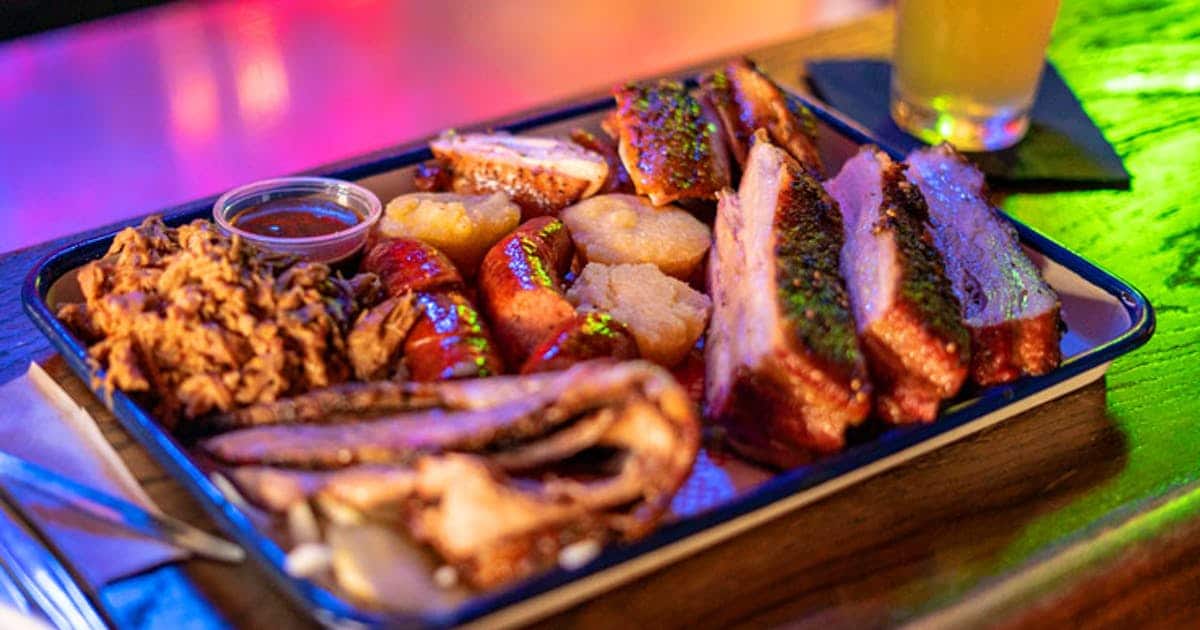 Forget bottomless brunch, Surly's does a bottomless BBQ that muscles out all those avo toasts and mimosas and replaces them with some good, hard-earned meat sweats. For 2 hours, and for $85pp, the kitchen hosts a non-stop barrage of unlimited American BBQ including 8-hour dry rubbed beef brisket, 12-hour pulled pork, smoked chicken thighs, Texas hot link sausages, smoked chicken wings, pickles, onions, corn bread, and a "beverage package".
---
---
They don't stick to brunch either. Every Friday, Saturday, and Sunday the offer is on all night, from 12pm right up until 10pm. Sure, maybe that doesn't qualify it as a "bottomless brunch", but use a bit of imagination and just pretend you woke up an hour prior to this beefy feast.
Address: 182 Campbell St, Surry Hills
When: Friday, Saturday and Sunday between 12pm and 10pm
Contact: (02) 9331 3705
Bartolo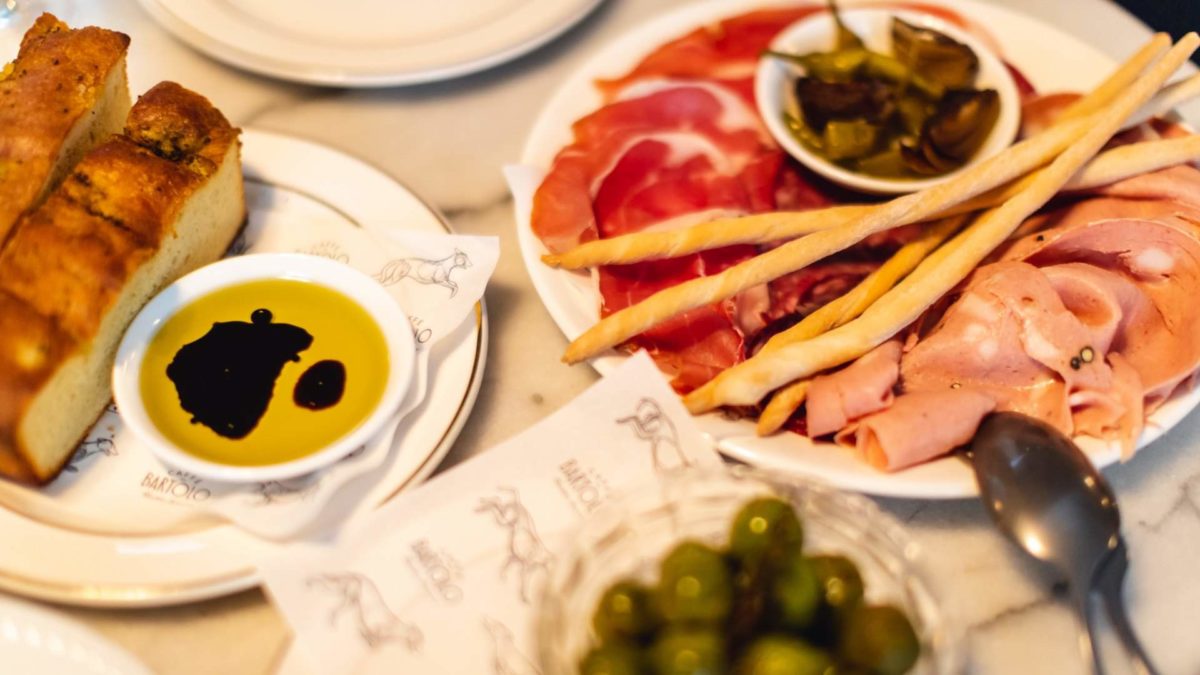 Good food and even better wine is the focus for this offering at Surry Hills favourite Bartolo, opening you and your mates up to one of the best bottomless brunches you can find in Sydney.
For 90 minutes, the $75pp menu includes unlimited toppings of seasonal mimosas, Lady Lola prosecco, Chateau L'Arnuade rose, Continental Platter skin contact white, Colomba Bianco grillo, Big Poppa's syrah, and – if you pay $15pp extra – all the espresso martinis you could want. As for food, expect dishes of gnocco fritto with anchovy butter, kingfish crostinos, flathead with chive & garlic butter, and more.
Address: 359 Crown St, Surry Hills
When: Saturday and Sunday "lunches only"
Contact: (02) 9360 5457
Rocker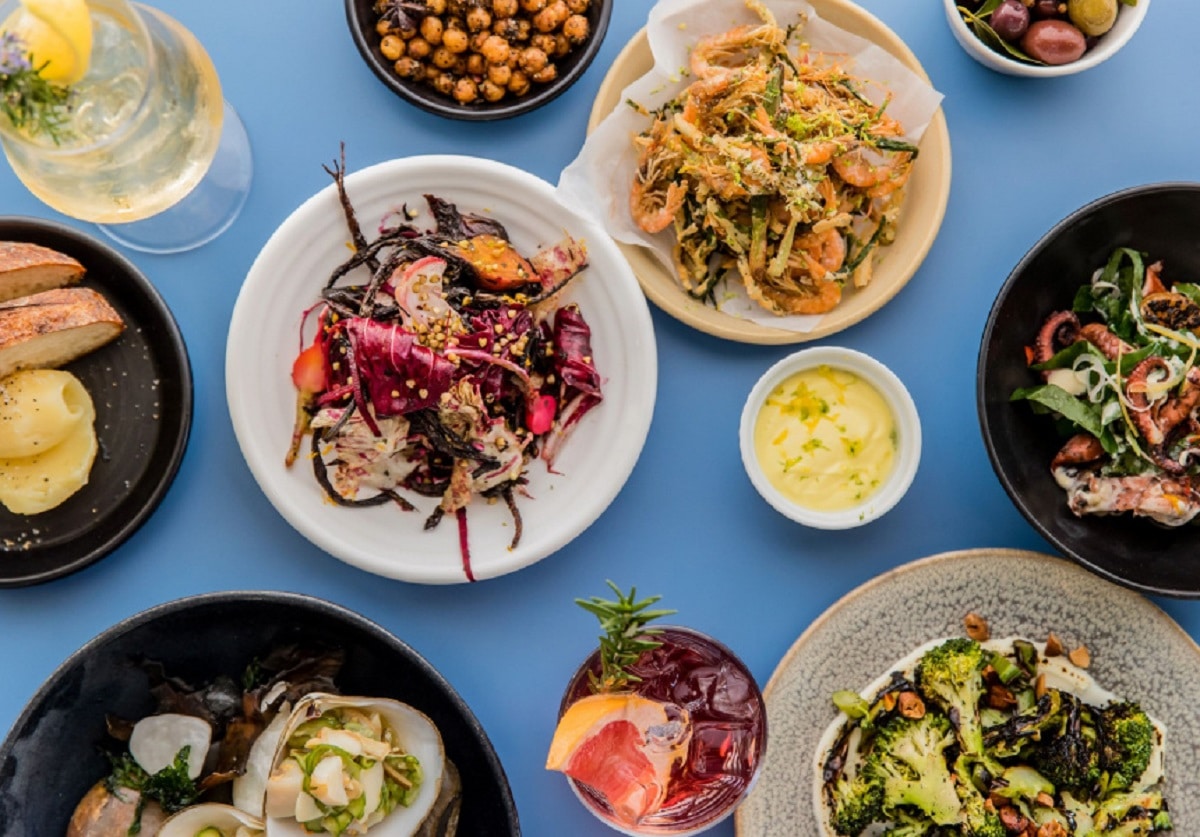 Rocker is without any doubt the most popular spot in Bondi for those seeking out Sydney's best bottomless brunches. Although the menu changes by the season, they always stick to an $85pp two hour package of bottomless mimosa's, bubbles and wine, typically paired up with some bleating disco and whatever the kitchen has got going on at the time.
As of publishing, the food on offer includes locally sourced burrata, Sydney rock oysters, Bannockburn roast chicken, roasted pumpkin with almond cream, signature Rocker potatoes with black pepper and parmesan, and more.
Address: 5/39-53 Campbell Parade, North Bondi
When: Thursday to Sunday
Contact: 0451 845 269
---
---