There are seemingly endless options out there if you're looking for the best breakfast in Sydney, with the city's cafe circuit exploding in recent years. It used to be that Melbourne's cafe scene was considered the gold standard when it came to a hearty breakfast in Australia, but the harbour city has well and truly caught up, propelled by pioneers like Room 10, Devon Cafe, and Three Williams.
With so many great cafes in Sydney, it's hard to know where to start. We've got your back with this round-up of our 26 favourite breakfasts in Sydney for when you need something a bit more energising and substantial than the standards. From Thai breakfast and Turkish breakfast to Modern Australian and Mediterranean, work your way through this list and we guarantee you'll stop confusing intermittent fasting with strictly skipping your morning feast.
---
Single O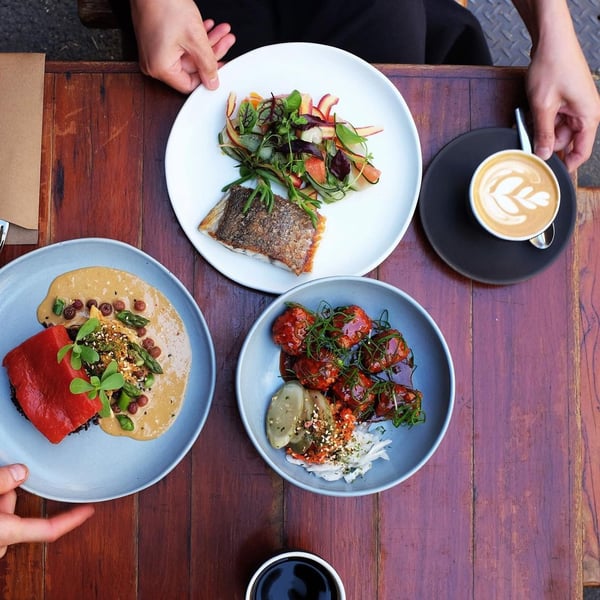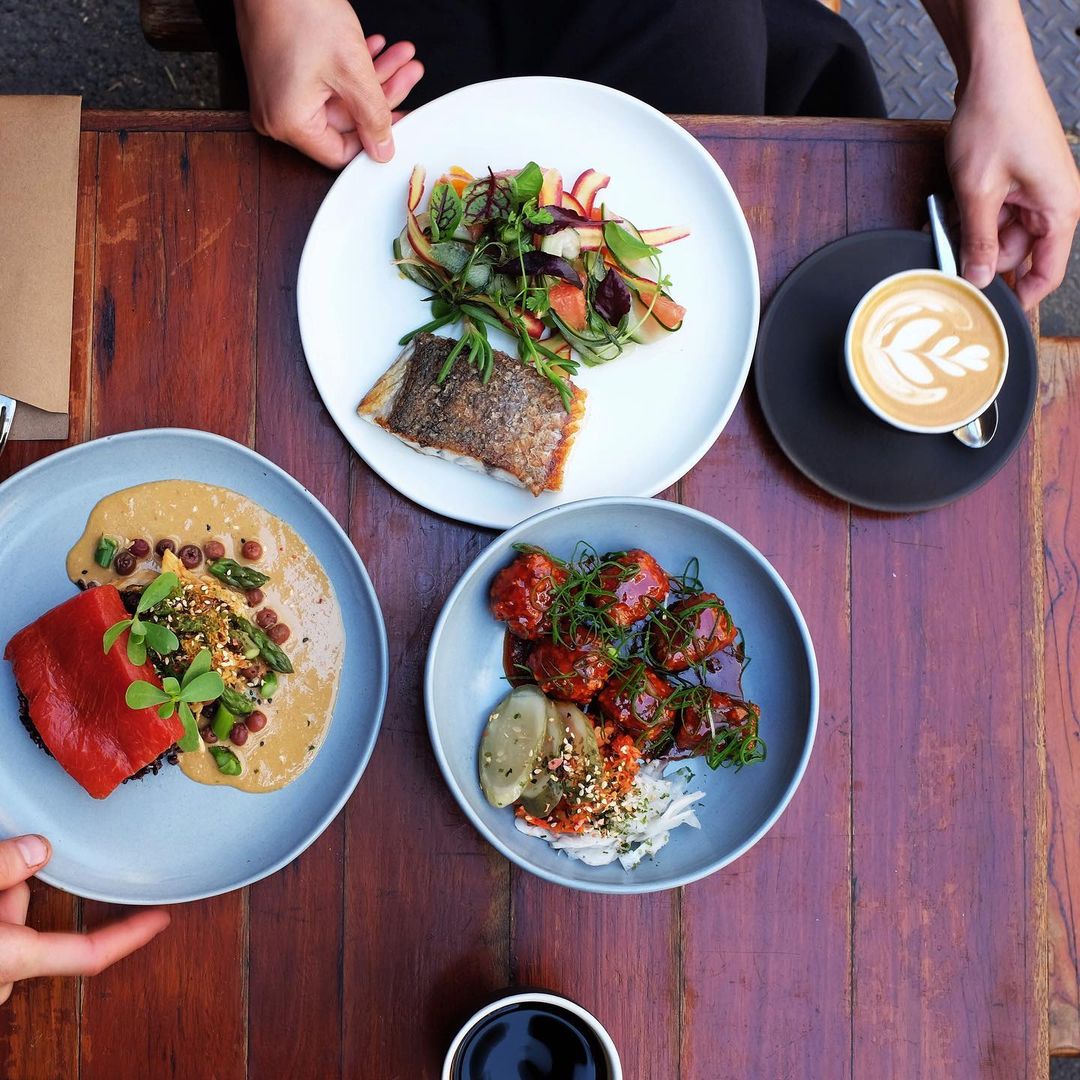 Single O is unimpeachable as far as coffee in Sydney goes. The dependable Surry Hills cafe has always been a go to for anyone who pops by on the daily to grab an exceptionally crafted cup of coffee using Single O's reliable single origin coffee beans. But it's more than just a quick stop for anyone loading up on fuel for their home coffee machines.
Single O also does some of the best breakfast and brunch in Surry Hills. Some favourites from the all day menu include simple fried or poached eggs on toast with chives, avocado on caraway seed rye with achiote cashew cheese, and the excellent blue eye cod with prawn, dill and mandarin puree.
Address: 60-64 Reservoir Street, Surry Hills NSW 2010
Contact: (02) 9211 0665
Opening Hours: Monday – Friday (7 am – 3 pm); Saturday – Sunday (8 am – 3 pm)
---
Room 10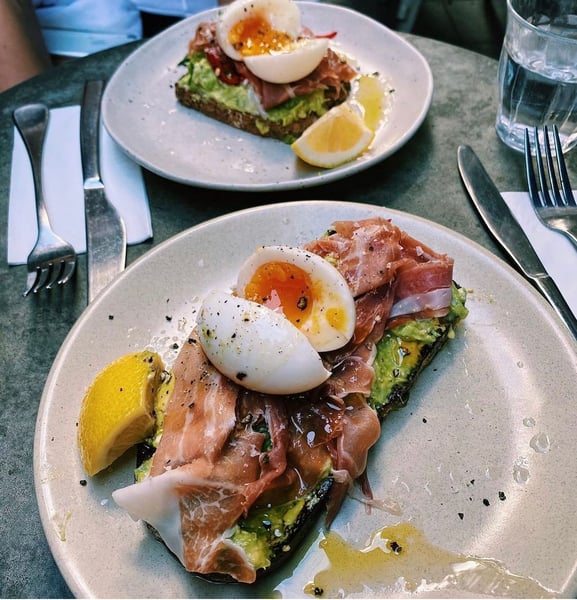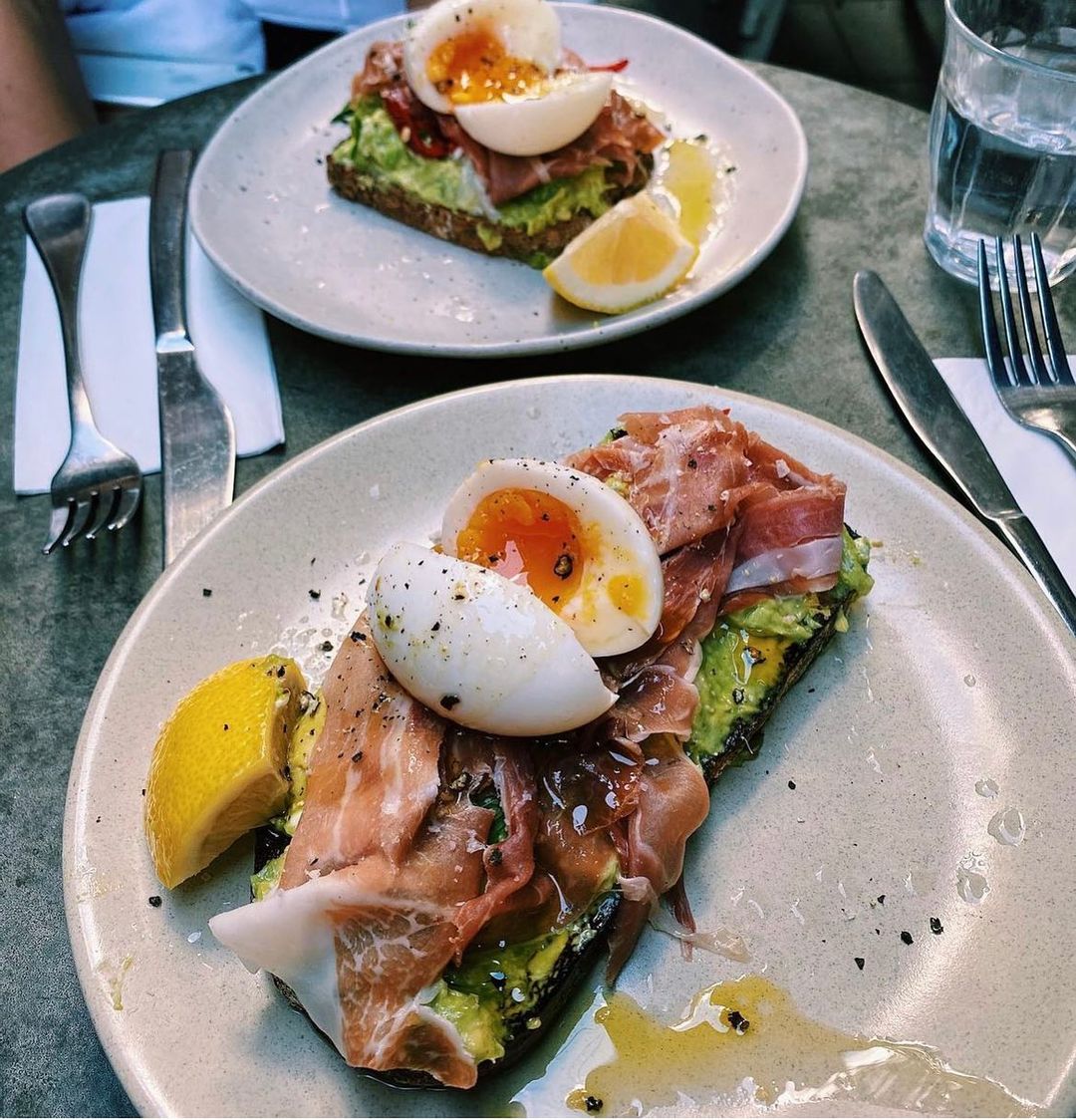 Room 10 was one of the pioneers that forced Sydney's cafe scene to step up when it first opened in Potts Point back in 2010. The laneway cafe has, for over a decade now, remained one of the most obvious reference points when it comes to Sydney breakfast recommendations.
Why? The magic is mostly in those breakfast sandwiches, all indulgent and invariably perfect when it comes to starting your day in carb-fueled heaven. With the Mecca coffee always going down a treat, it's no wonder this place is still drawing queues despite the competition.
Address: 10 Llankelly Place, Potts Point NSW 2011
Contact: 0432 445 342
Opening Hours: Monday – Sunday (7 am – 3 pm)
---
Odd Culture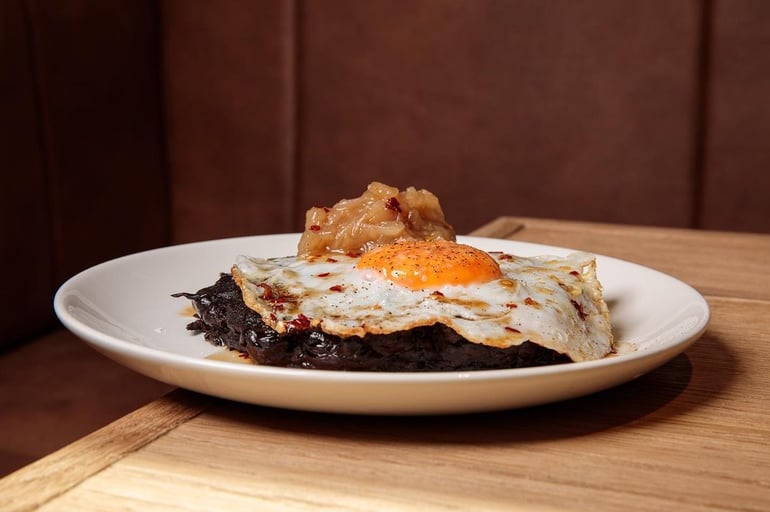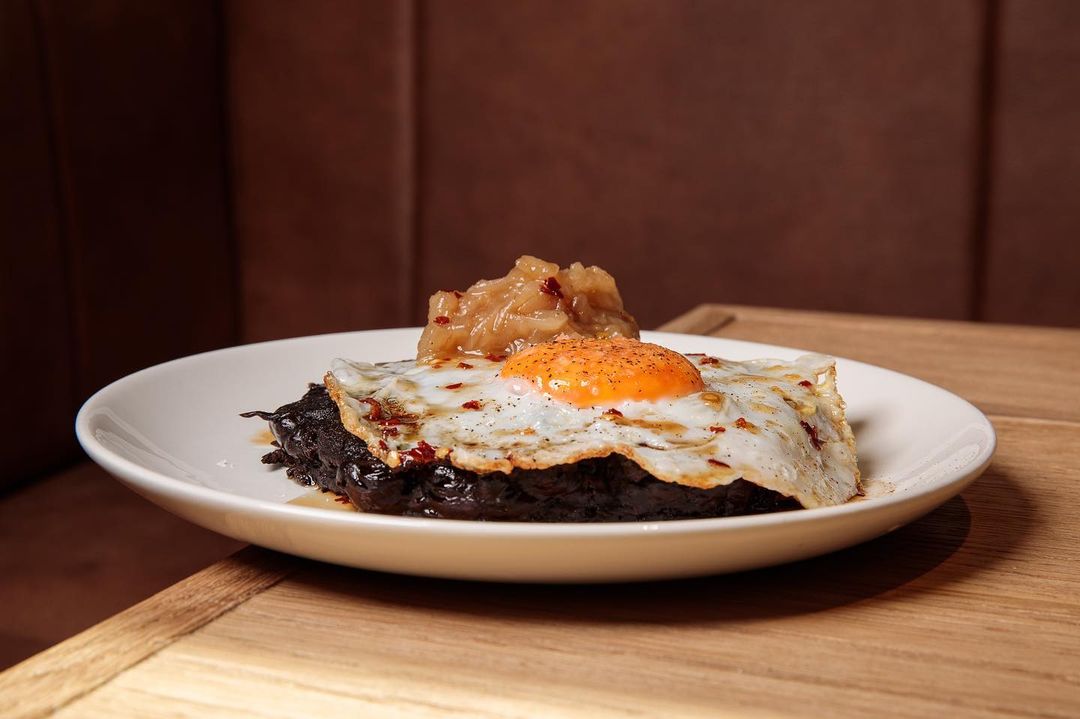 How does a blood pancake topped by a fried egg, pork jowl and chilli-infused maple syrup sound? The weighty breakfast treat is now one of the best ways to start the day if you wake up feeling like something a bit more indulgent than your standard avo on toast with crumbed eggplant and honeycomb butter (I'm sure it's a thing). Odd Culture, Newtown's curious new two-level bar and restaurant, didn't waste much time in introducing a unique breakfast menu shortly after the venue opened.
And unique very much is the approach here. These are breakfast dishes you wouldn't typically find elsewhere in Sydney, avoiding your typical poached egg on toast, corn fritters, and – again – avo toast for heartier options like the aforementioned blood pancake. There are others as well, like steak and eggs with tomato salad and fermented red pepper butter, and warm smoked ocean trout served on a potato waffle with creme fraiche and a soft egg.
There are some more accessible options as well, like the buttermilk pancakes with banana and miso caramel and a bacon sandwich with tonkatsu sauce, but you're best off going for the more left-field breakfast dishes.
Address: 266 King Street, Newtown NSW 2042
Contact: (02) 8317 3057
Opening Hours: Monday – Wednesday (7 am – 12 am); Thursday – Saturday (7 am – 2 am); Sunday (7 am – 10 pm)
---
Pina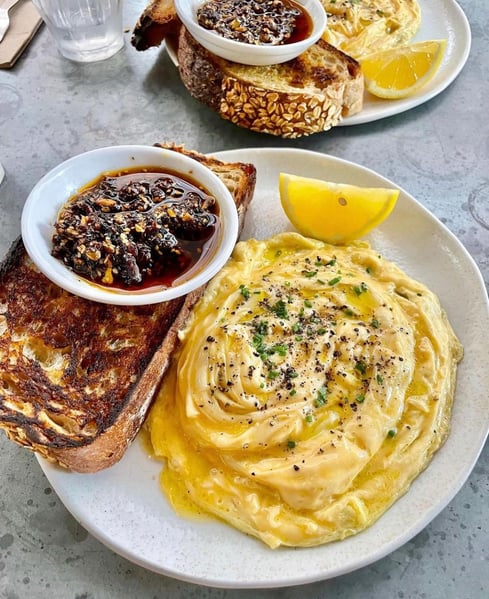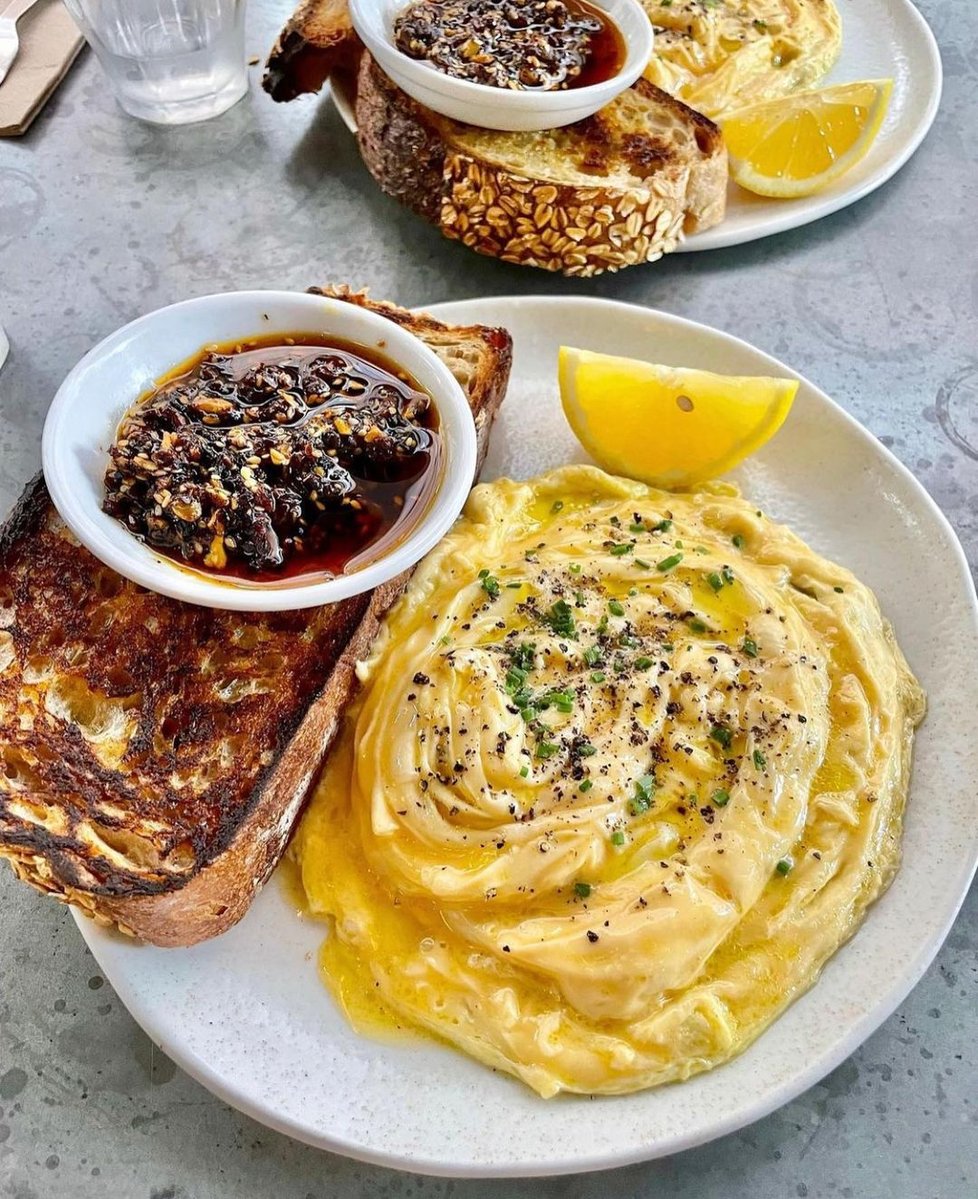 Room 10's daily overflow has become a bit of a pain-point for Potts Point locals looking to inhale one of the iconic cafe's reliably excellent breakfast sandwiches or the superb breakfast omellete wrap.
Owner Andrew Hardjasudamra attempted to address this by opening Pina directly opposite the cafe on Llankely Place, with a menu built on top-quality produce and breakfast dishes that are a bit more premium than what Sydney is used to. Pina has now become even more popular than Room 10, and anyone strutting down the narrow eat-street can easily expect to find a crowd out here waiting for tables each morning and afternoon.
Perfect for a weekend brunch, the menu tracks everything from scrambled eggs with just about every add-on you can think of, as well as an exceptional pastrami, tasty cheese and fried egg roll that's fast become a personal favourite. Pina just may be the single best option for breakfast and brunch in Sydney.
Address: 4/29 Orwell Street, Potts Point NSW 2011
Contact: 0432 445 342
Opening Hours: Monday – Sunday (7 am – 3 pm)
---
Soul Deli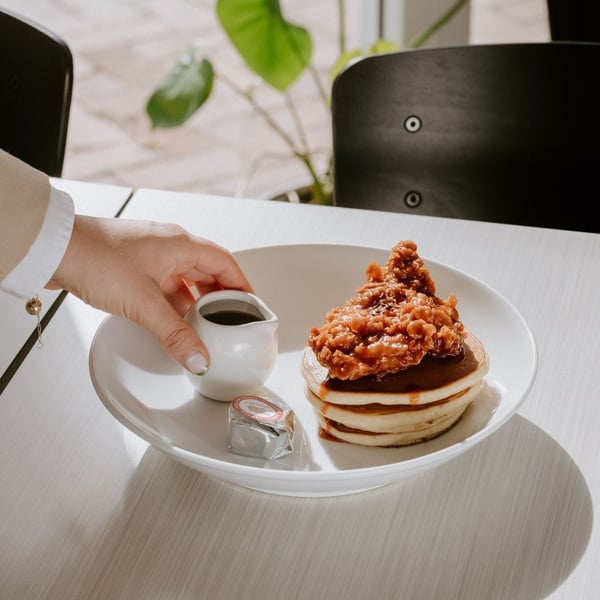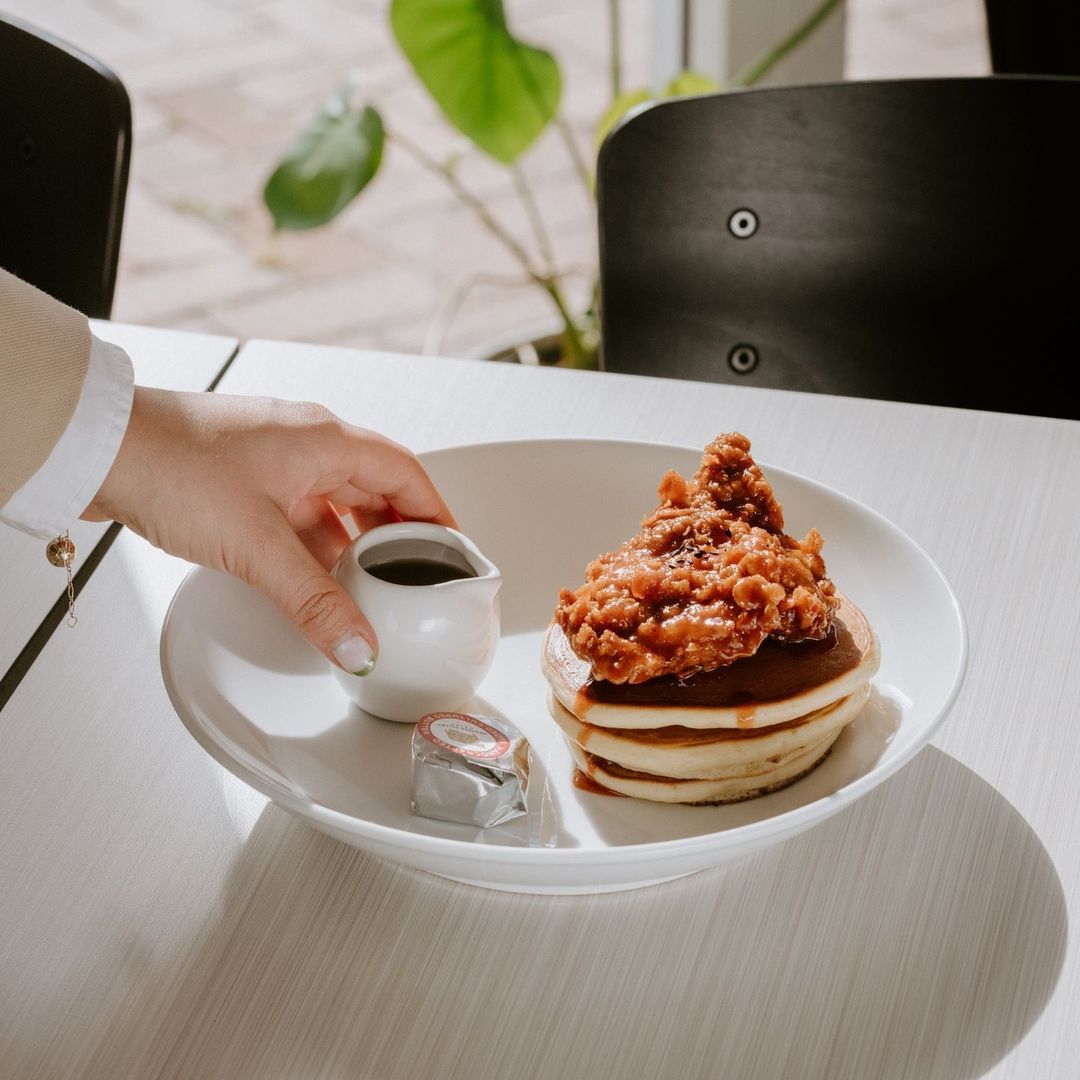 If you're around Oxford Street and want something different for breakfast, head on over to Soul Deli. Whether it's a weekday pre-office feast or a Saturday morning graze, this light and airy casual extension of Surry Hills' venerated modern-Korean restaurant Soul Dining is damn near faultless.
Aside from baked goods with a South Korean twist, the breakfast on offer here is exceptional. Grab the big breakfast with bulgogi mushrooms and white kimchi, or better yet the buttermilk hot cakes with Korean fried chicken. And if it's edging into the afternoon, grab a bulgogi mushroom bowl with some of the kitchen's addictive garlic butter noodles.
Address: Shop 1&2/185 Campbell Street, Surry Hills NSW 2010
Opening Hours: Monday – Sunday (7 am – 4 pm)
---
Parlour Cucina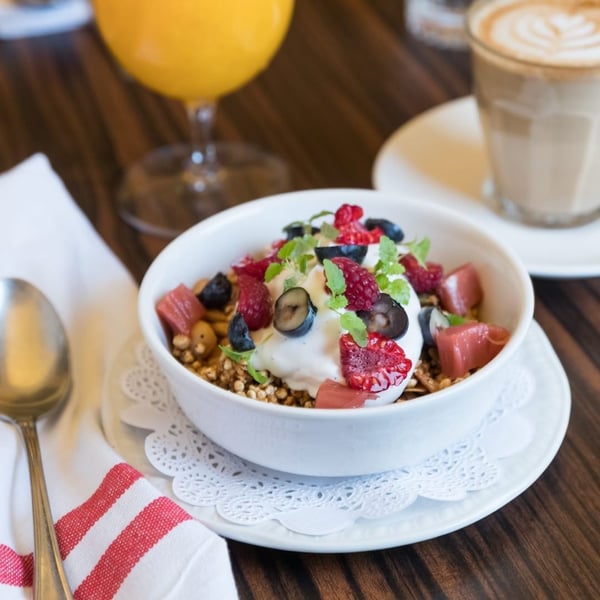 While most of Sydney's best breakfasts can be found outside of the city, QT Sydney's dependable Parlour Cucina is an easy favourite for the CBD office crowd. Consistently excellent coffee comes from The Little Marionette, and Sydney CBD workers are typically split between either a granola bowl with coconut yoghurt and rhubarb, or that simply delicious cured salmon bagel with red onion, capers and lemon cream cheese.
If you're looking for the best breakfast Sydney CBD has to offer, this fashionable cafe may be the strongest choice you've got.
Address: 49 Market Street, Sydney NSW 2000
Contact: (02) 8262 0000
Opening Hours: Monday – Thursday (7 am – 11 pm); Friday – Saturday (7 am – 10 pm)
---
Cuckoo Callay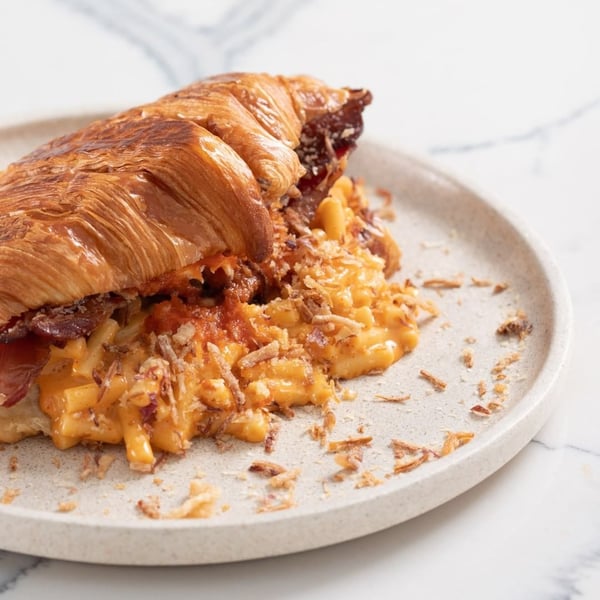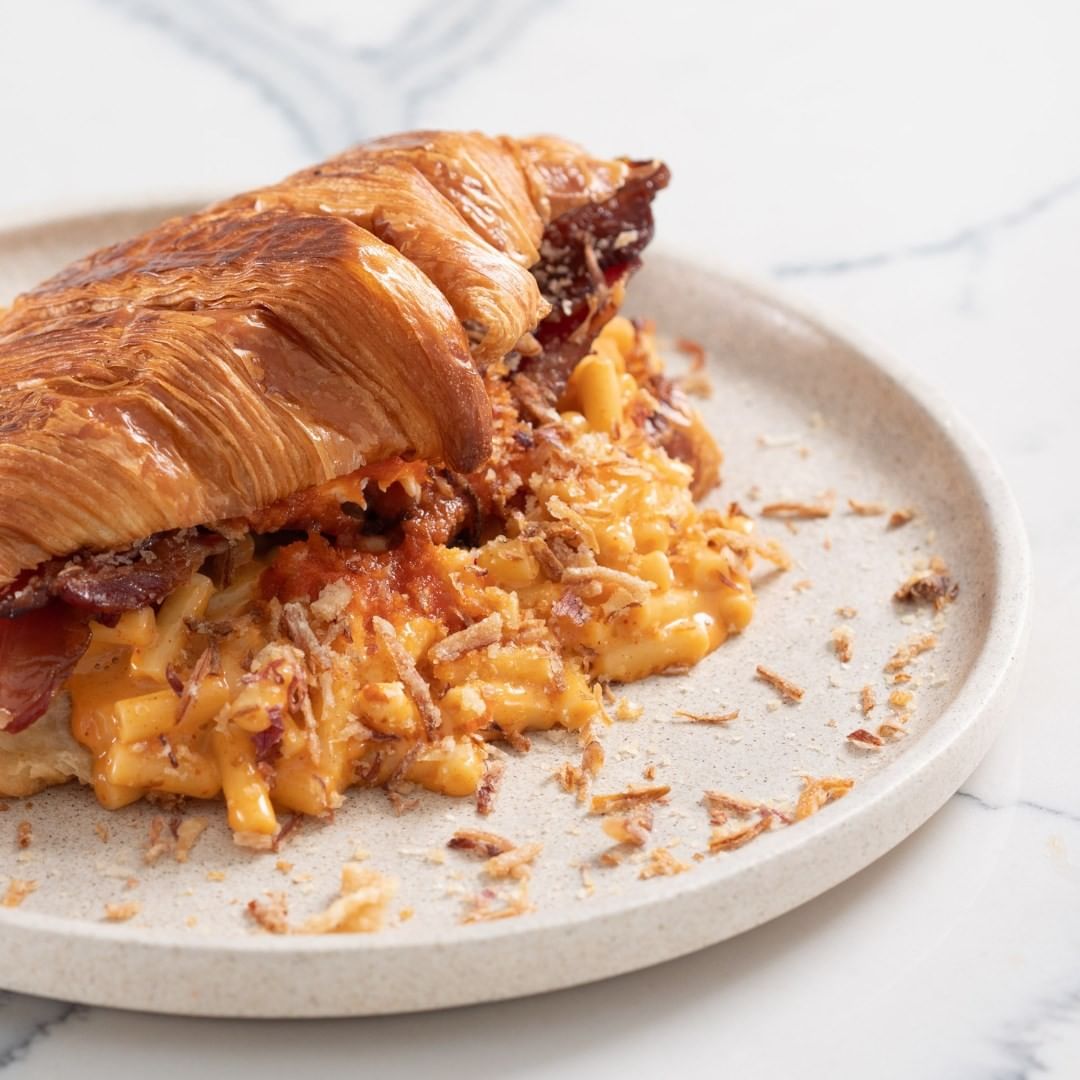 Whether you go to the original Cuckoo Callay at Newtown station or the bigger extension on Crown Street in Surry Hills, there's no denying that this brand is serious when it comes to those big, ostentatious breakfasts. The Surry Hills one especially has become one of the most popular breakfast spots in the city, with a great range of options that either keep it simple or layer on those staple breakfast ingredients in creative and visually playful ways. After all, this place is named after a Lewis Carroll poem.
The most popular breakfasts here are usually the unhealthiest, like the MacDaddy which is a toasted croissant stuffed with triple smoked bacon, tomato relish, bacon mac & cheese, a 63-degree poached egg and fried shallots.
Cuckoo Callay is owned by the same team behind Nour, which is virtually opposite the Surry Hills cafe and serves up one of the best bottomless brunches in Sydney.
Address: 413-415 Crown Street, Surry Hills NSW 2010
Contact: (02) 8399 3679
Opening Hours: Monday – Friday (7:30 am – 3:30 pm); Saturday – Sunday (8 am – 4 pm)
---
Henry Lee's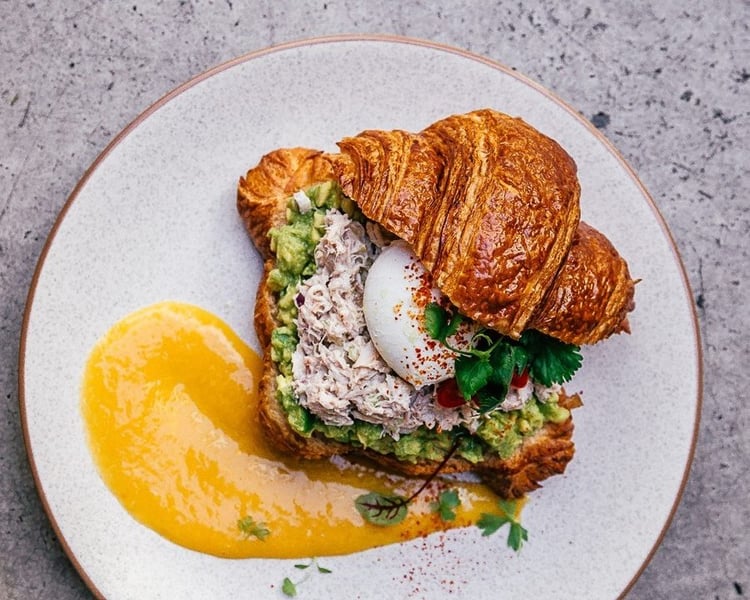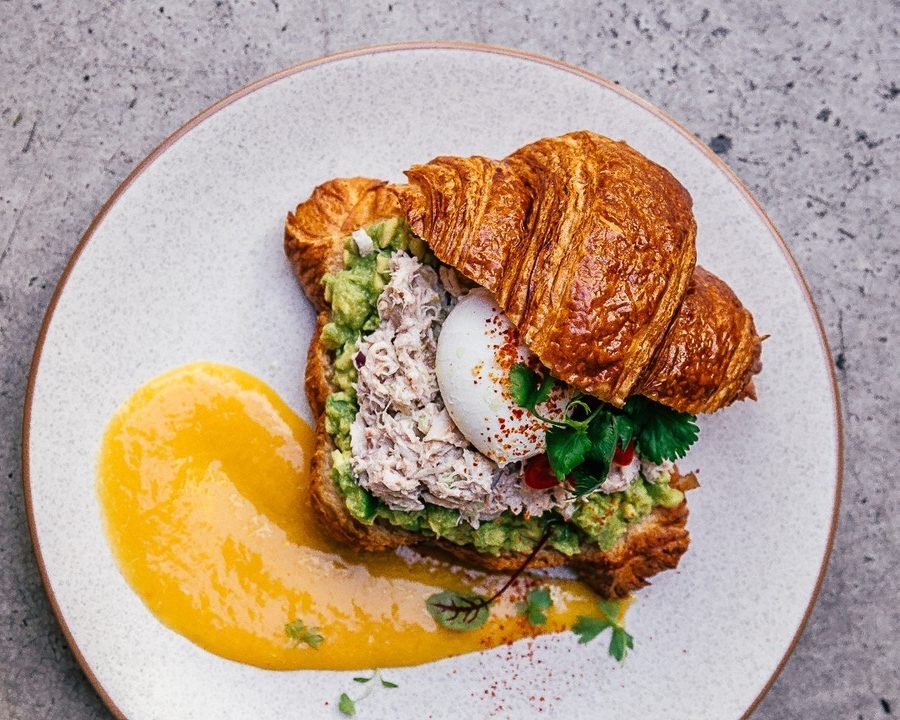 If you're looking for the best breakfast Redfern has to offer you'll find it at Henry Lee's. Bright and always welcoming, the service here is as excellent and playful as the food. That's probably why locals are usually swarming the place, waiting patiently for a table so they can tuck into dishes like the signature Stagger Lee (yes, named after the classic Nick Cave song) which stuffs a Brickfields milk bun with lobster, kewpie mayo, celery, coriander, fresh lime, onion, fried shallots and butter lettuce.
One look at the menu and you can tell this is a cafe that knows how to stand out. Other favourites include a toasted butter croissant with crab claw meat, avocado and coconut lime mayo, and possibly the most attractive smashed avo toast in the game, with a tomato medley, feta, pomegranate and a poached egg.
Address: 16 Eveleigh Street, Redfern NSW 2016
Opening Hours: Wednesday – Sunday (8 am – 3 pm)
---
Blackwood Pantry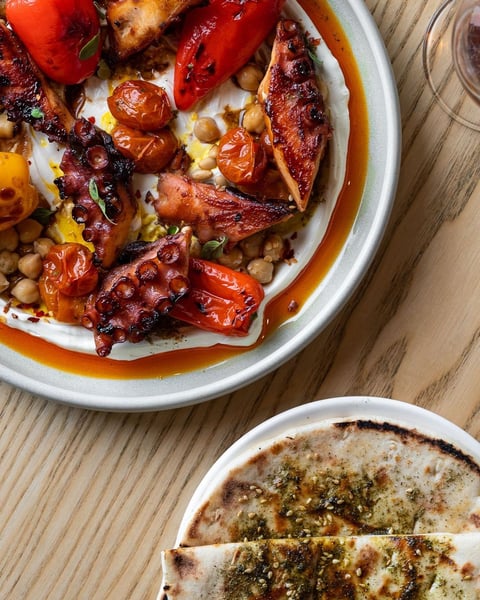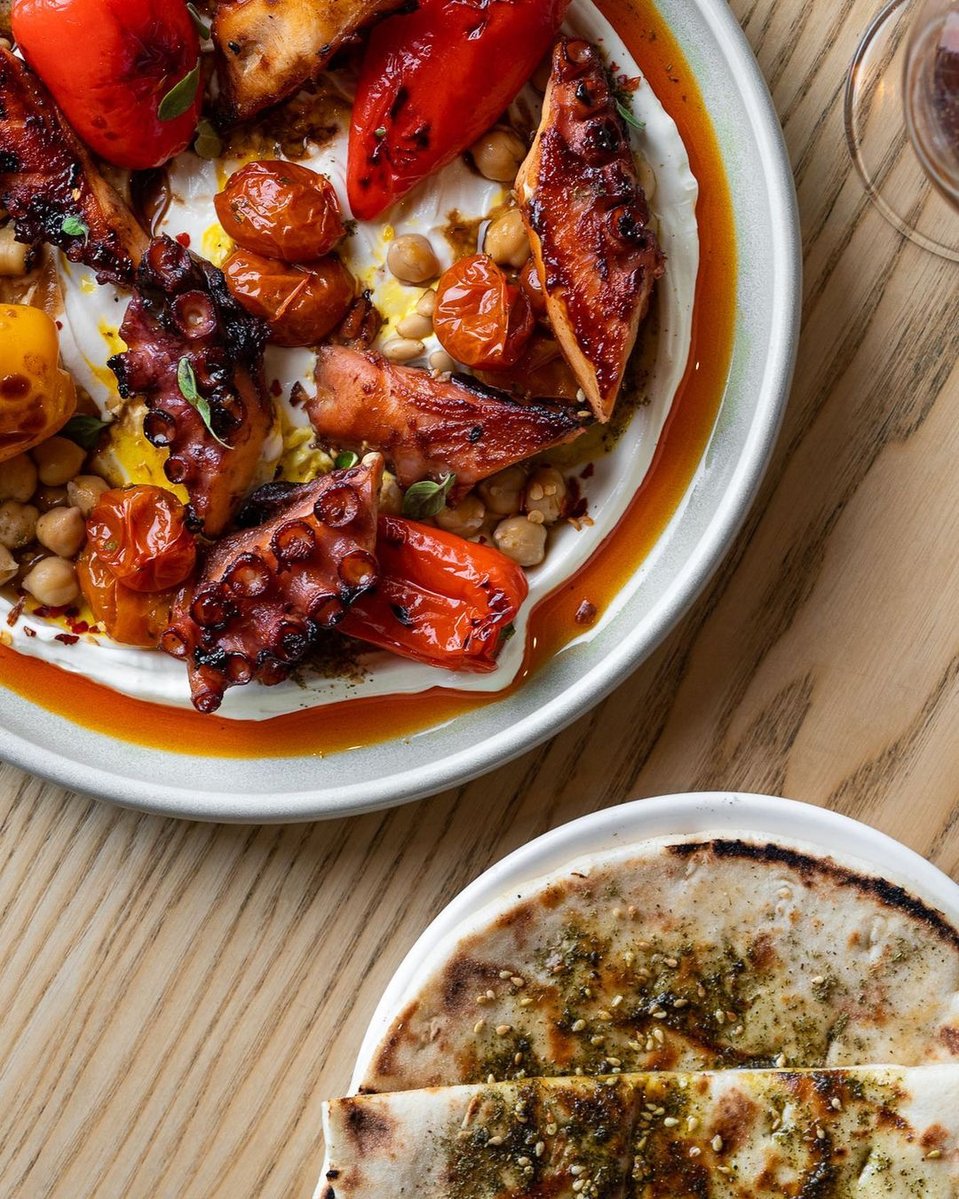 From goat cheese and smoked cheese to fresh fruit, mixed berries and salted caramel, you'll find just about every staple breakfast ingredient used to great effect at Blackwood Pantry. As the best spot for breakfast in Cronulla, the local favourite has steadily built a loyal following with dishes like truffled chilli scrambled eggs, grilled WA octopus salad and miso avocado toast.
In fact, demand has been so consistent over the years that Blackwood Pantry is finally ready to expand in 2022, with sister venues Blackwood Bondi and Blackwood CBD set to open later this year.
Address: 5/33 Surf Lane, Cronulla NSW 2230
Contact: (02) 9544 4857
Opening Hours: Monday – Sunday (7 am – 3 pm)
---
Boon Cafe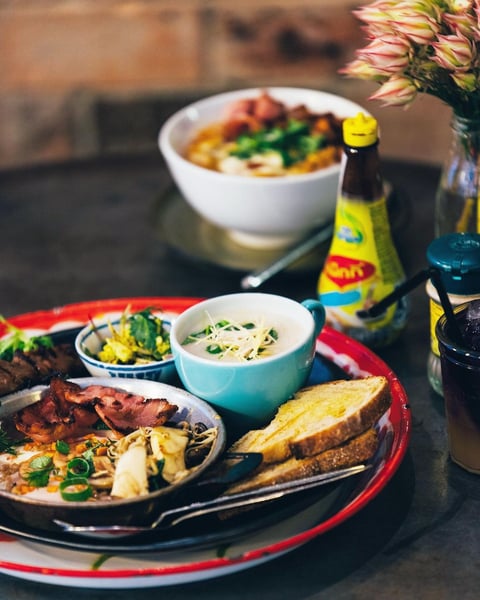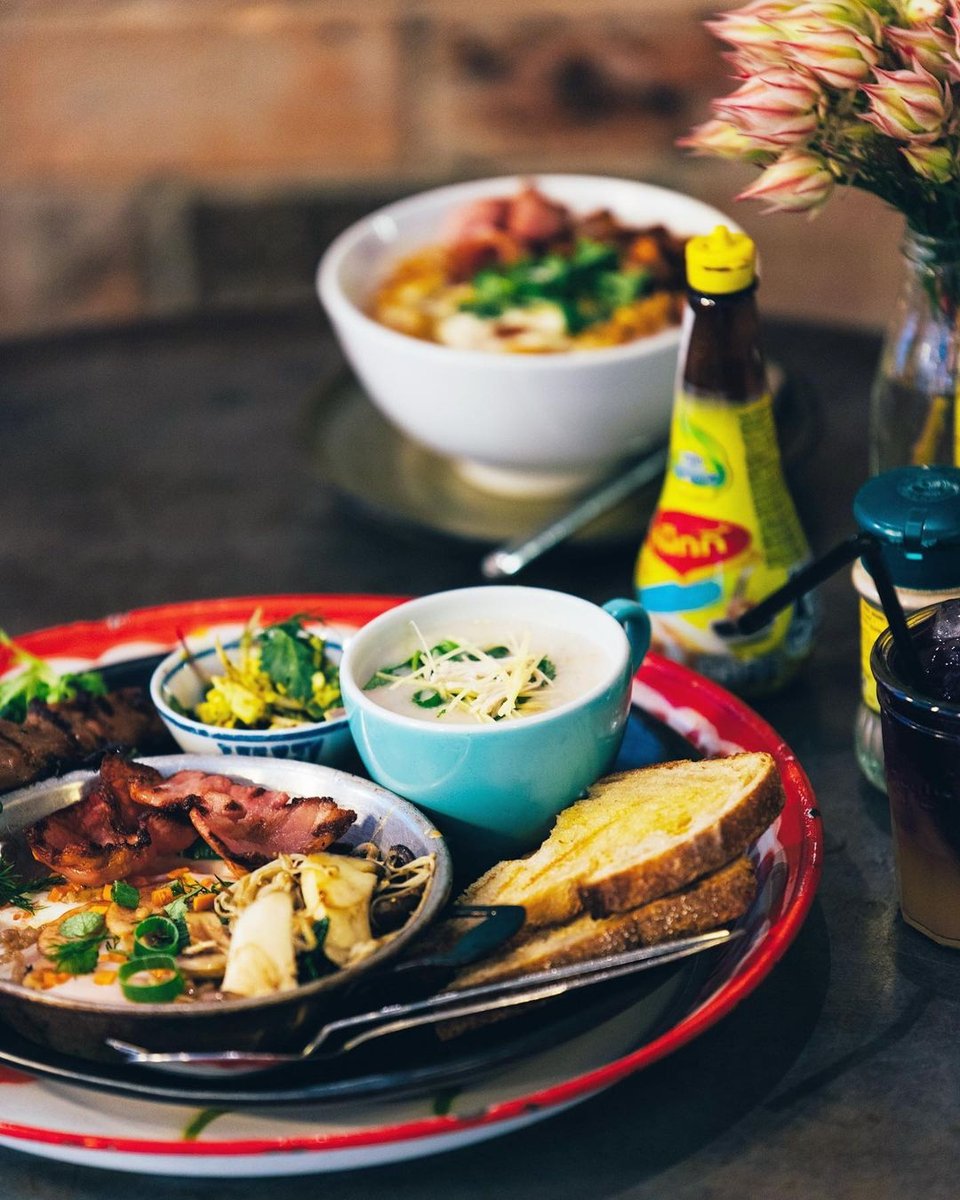 If you've been missing those fresh traditional Thai breakfasts from your travels then you should head straight to Boon Cafe. Although it's widely known as one of the best Thai restaurants in Sydney, many don't know that the Pitt Street favourite also does breakfast.
We're talking super traditional like chicken congee, pan-baked eggs served with tomato fried rice, bacon and pineapple (khao gatah) and a runny egg omelette with rice and jalapeno sriracha.
Address: 1/425 Pitt Street, Haymarket NSW 2000
Contact: (02) 9281 2114
Opening Hours: Monday – Thursday (8 am – 9 pm); Friday – Saturday (8 am – 10 pm); Sunday (8 am – 9 pm)
---
Shuk Bondi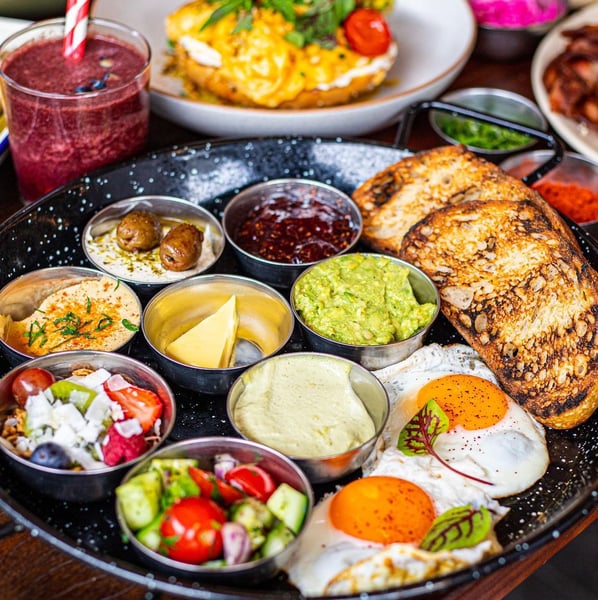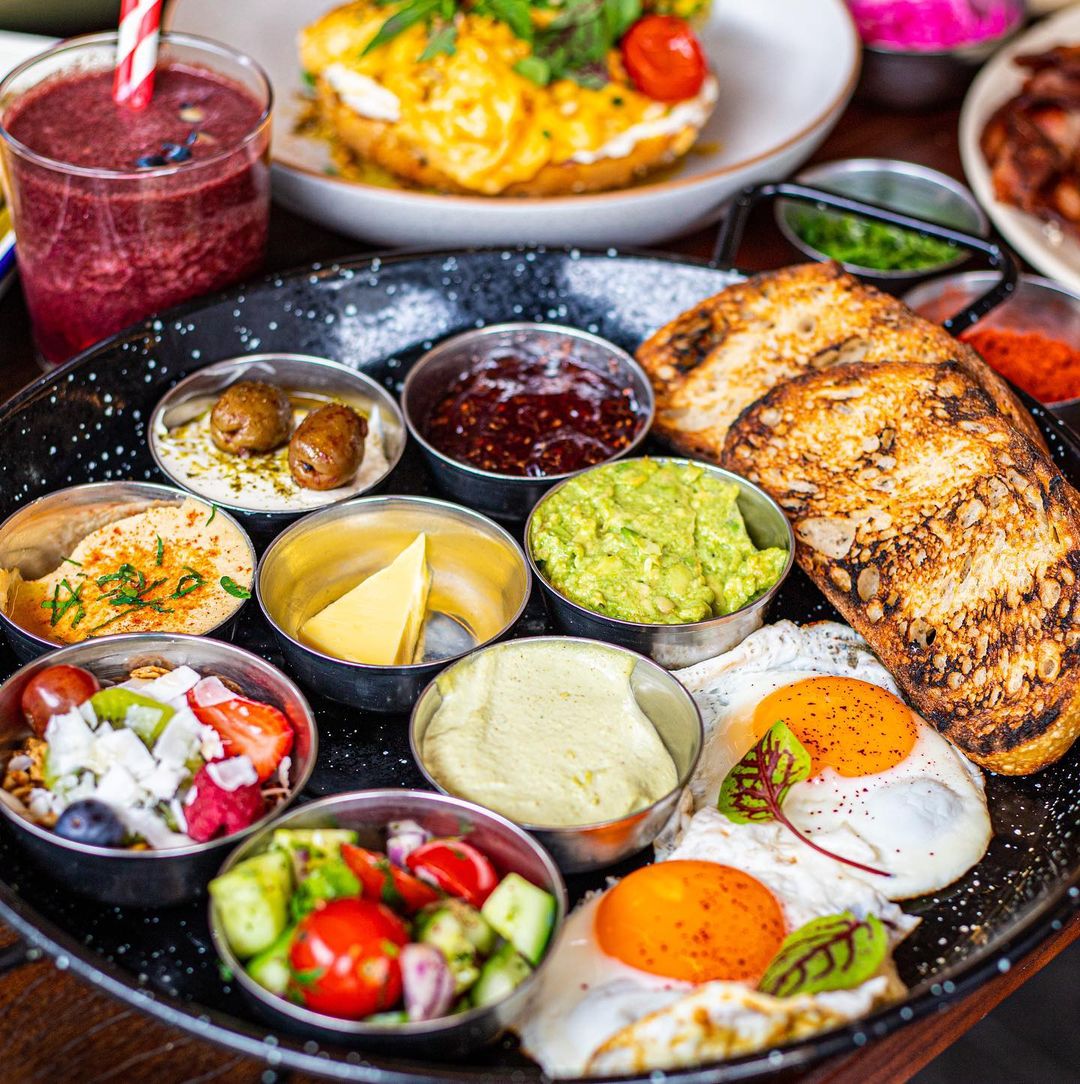 What started as a modest neighbourhood eatery in residential North Bondi has become one of the biggest names in Sydney's breakfast and brunch circuit. Shuk is an Israeli powerhouse, maximising Middle Eastern and Mediterranean influences with breakfast favourites like shakshuka, Israeli salad and roasted beetroot quinoa.
It's hard to ignore Shuk's presence too, with no less than five venues across Sydney including the standalone Shuk Bakery opposite Bondi Beach to restaurants in Chatswood and Elizabeth Bay. Shuk is one of the few local businesses that has managed to expand so extensively without compromising quality.
That being said, the most consistent we've found is still the original in North Bondi with its charmingly local vibe and homely food.
Address: 2 Mitchell Street, North Bondi NSW 2026
Contact: 0423 199 859
Opening Hours: Monday – Saturday (6 am – 5pm); Sunday (6 am – 4 pm)
---
Three Blue Ducks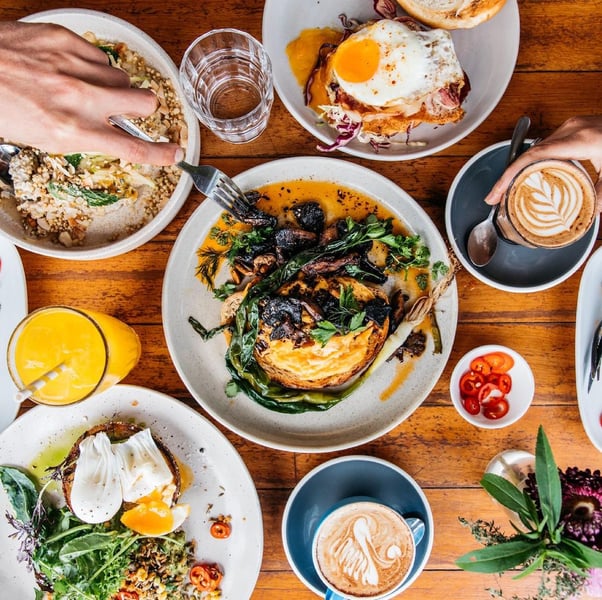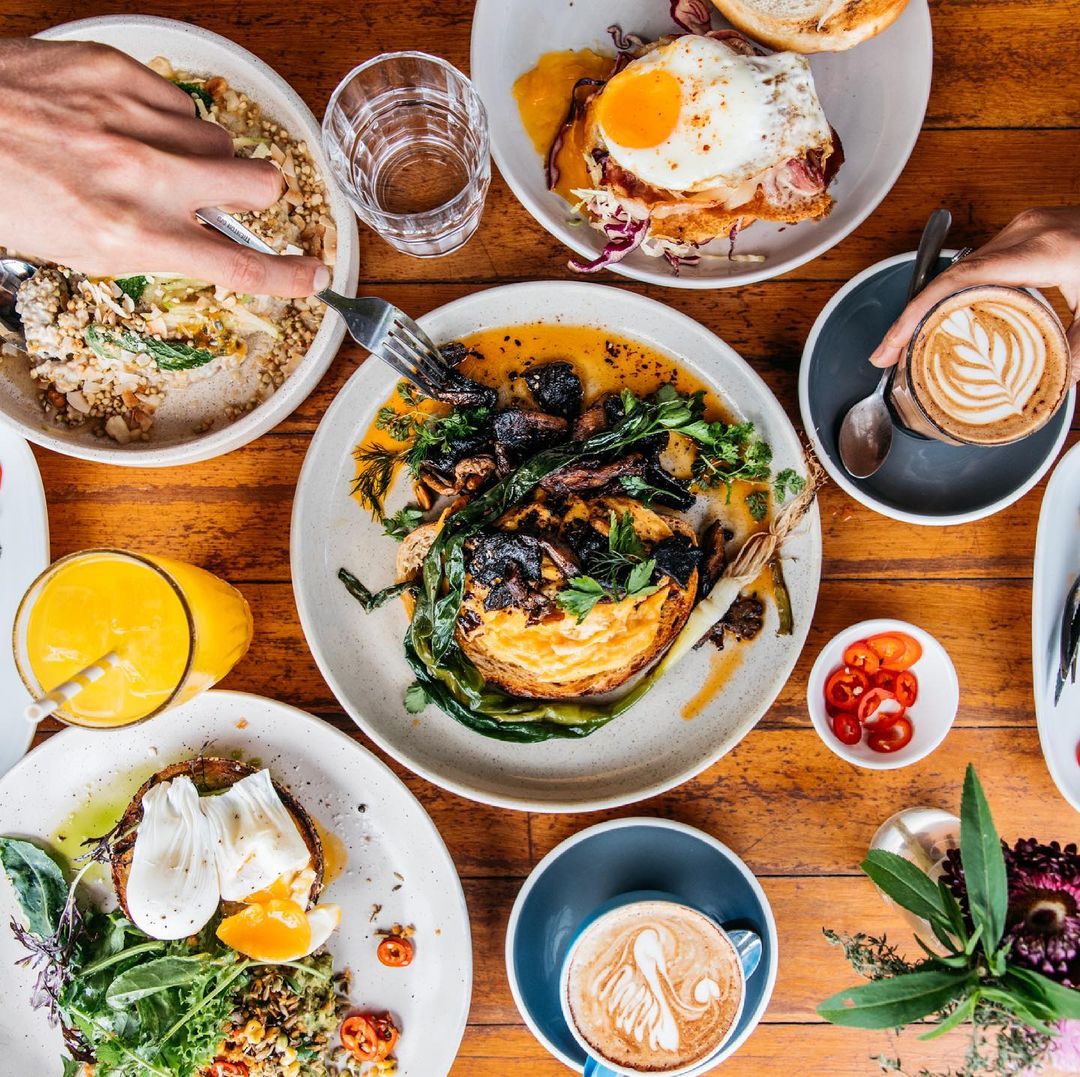 There was a time when Three Blue Ducks was referred as one of Sydney's quintessential cafes, with the original Bronte venue considered somewhat of a flagship for the city's beach dwellers.
Competition may have pushed the brand into the background, but there's no denying what co-owner Darren Roberton and his team have built. Simple, fresh, delicious and produce-driven dishes are the forte at Three Blue Ducks, and they consistently go down a treat whether you're heading along to the original Bronte space or the newer Rosebery kitchen.
Out of the two, we'd say the original in Bronte is still the king. It's a short walk from the sand, plus it feels more energetic than the one in Rosebery, with alleyway dining and local street art.
Address: 141/143 Macpherson Street, Bronte NSW 2024
Contact: (02) 7251 8661
Opening Hours: Monday – Sunday (7 am – 12 pm)
---
Fika Swedish Kitchen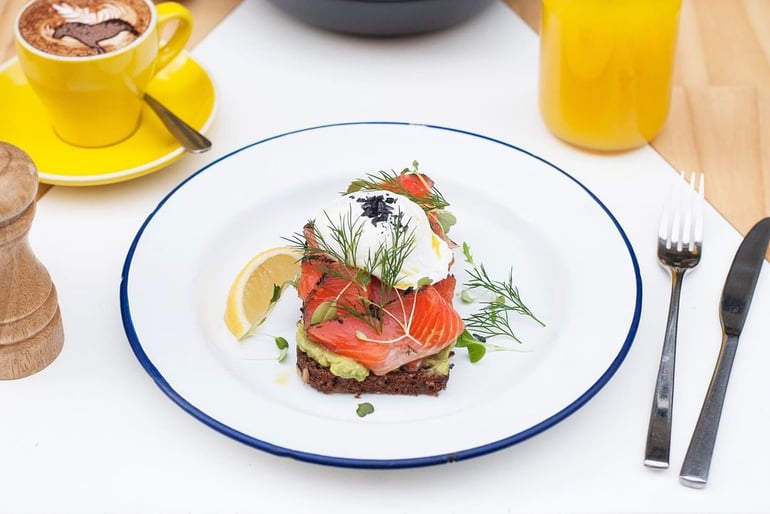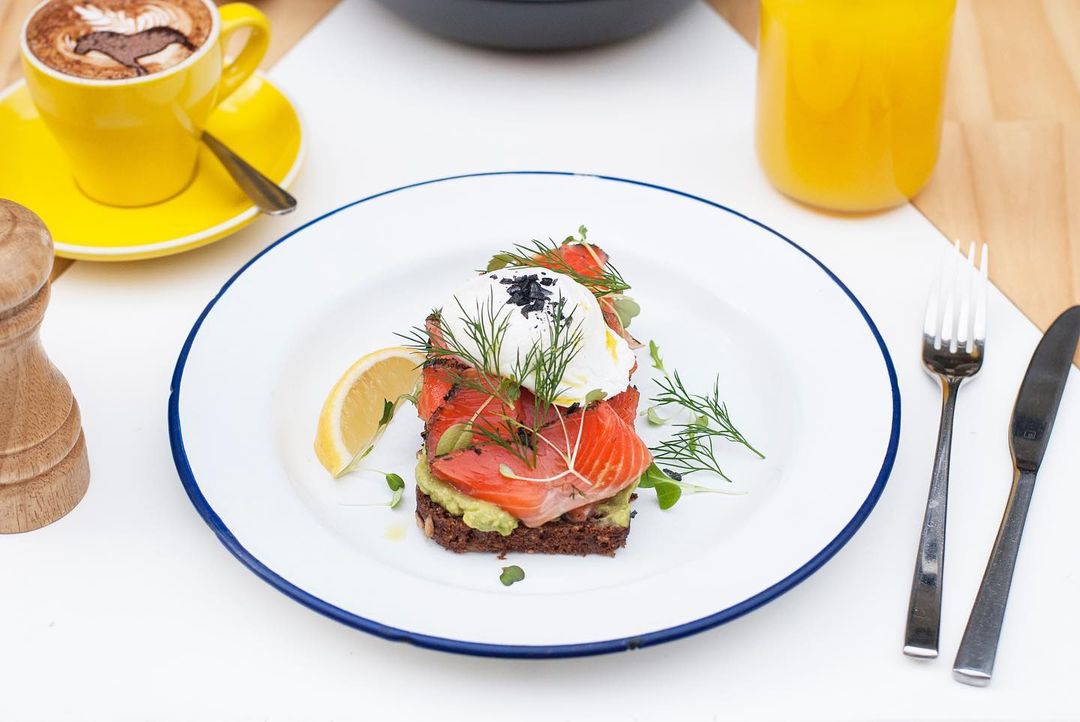 While Manly's emblematic Corso has its fair share of destination-worthy eateries, the hub for Sydney's Northern Beaches crowd isn't quite as bustling and varied on the food and drink side when compared with somewhere like Bondi Beach. Fika Swedish Kitchen is an obvious exception here, uniquely focusing on Scandinavian flavours served up with good quality coffee to start the day right.
There's no extensive menu at Fika Swedish Kitchen, but reliable favourites include the hearty Swedish meatballs or sour cream and herb herring open-faced sandwich, served in an Ikea-like space that looks like it would fit right in somewhere like Byron Bay.
You can find a Fika Swedish Kitchen in Bondi as well, but the original in Manly is still the best.
Address: 5B Market Place, Manly NSW 2095
Opening Hours: Monday – Sunday (7 am – 2 pm)
---
Mecca Coffee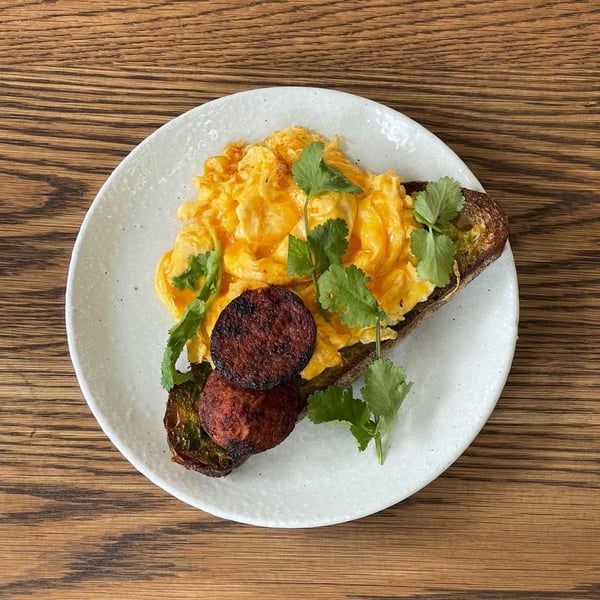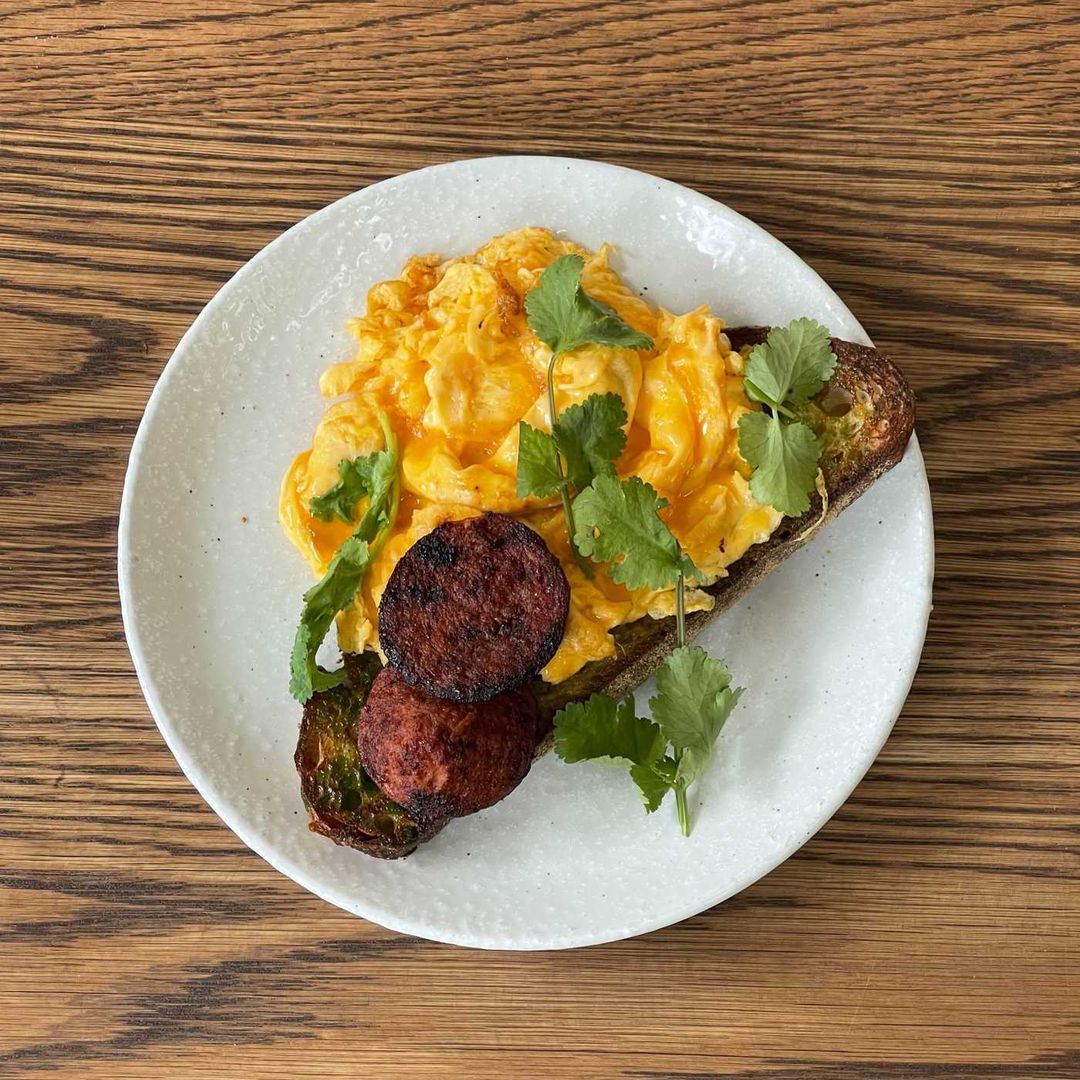 Mecca Coffee doesn't just rest on its laurels (which is some of Sydney's best coffee) when it comes to kickstarting the day. The cafe's liquor licence also starts at 10 am, meaning you can forego the orange juice and opt for wines, tap beers or cocktails with your breakfast.
The kitchen doesn't try and do anything special with the breakfast menu, which is exactly why it works so well. Simple is the approach here, focusing on quality ingredients speaking for themselves through dishes like a fried buttermilk chicken roll with pickled green tomatoes and poached eggs with salted butter on Iggy's toast.
Address: 26 Bourke Road, Alexandria NSW 2015
---
One Another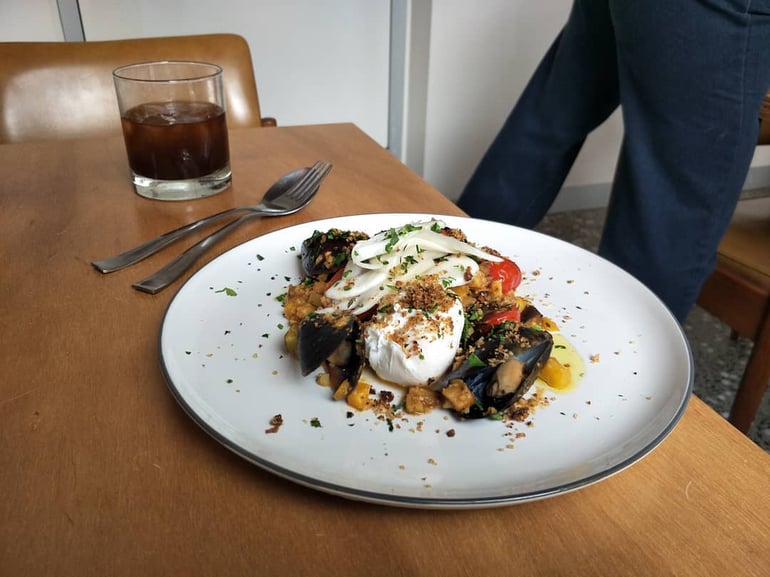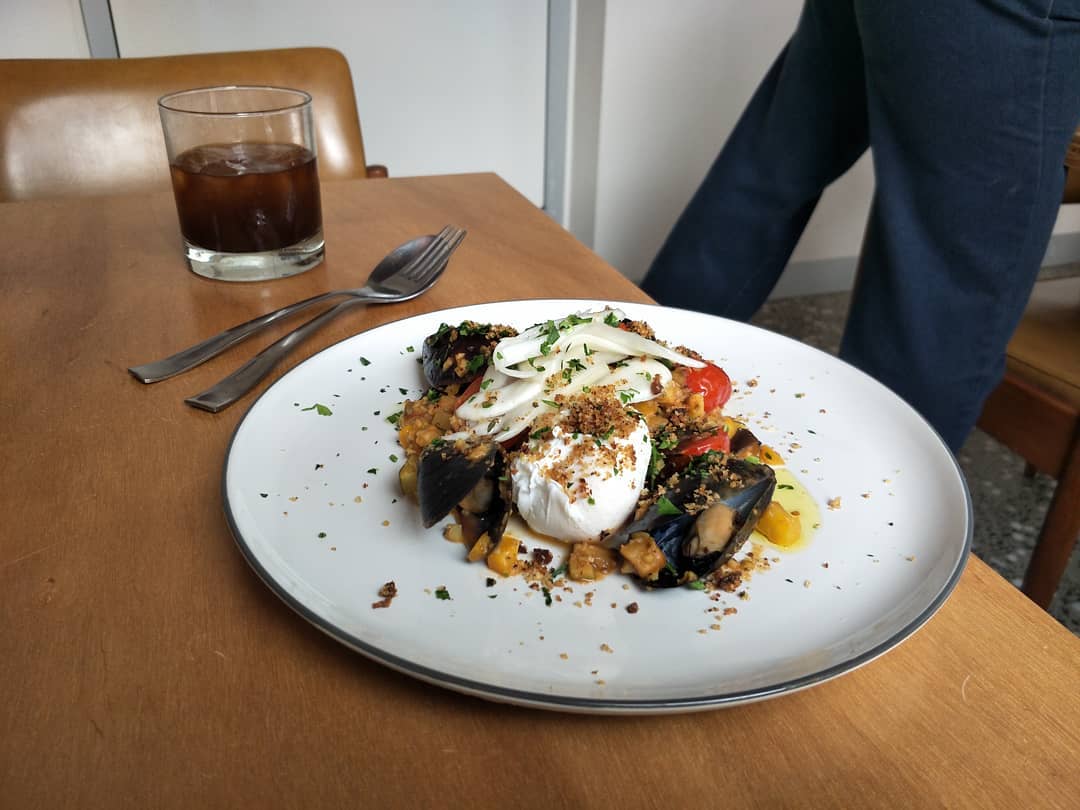 One Another was introduced to Newtown locals in 2019, quickly becoming a staple for the inner-west by bringing something a bit different to the table. There's no local French toast or overstuffed croissants to contend with, moving away from the trends at the time with a fresh-first and creative approach to a regularly rotating menu that includes surprising breakfasts dishes like the ratatouille with mussels, olives, pickled fennel, heirloom vine tomatoes, pangritata and a poached egg.
Simply put, Sydney's breakfast lovers need One Another on their radar.
Address: shop 1/131 Wilson Street, Newtown NSW 2042
Opening Hours: Monday – Friday (7 am – 3 pm); Saturday – Sunday (8 am – 3 pm)
---
Two Chaps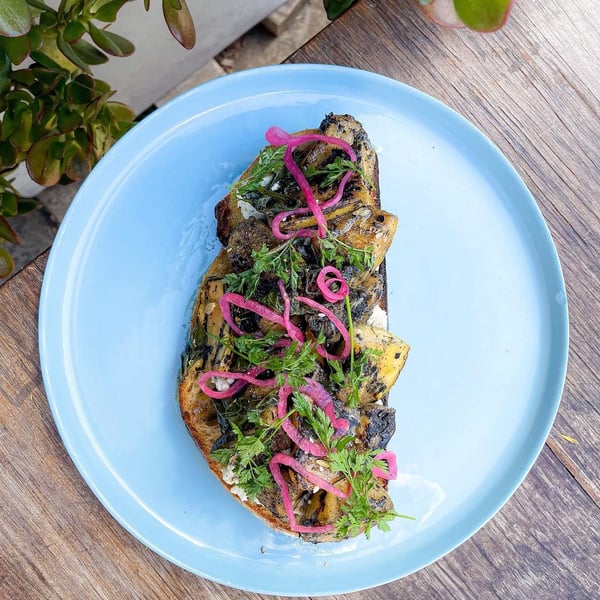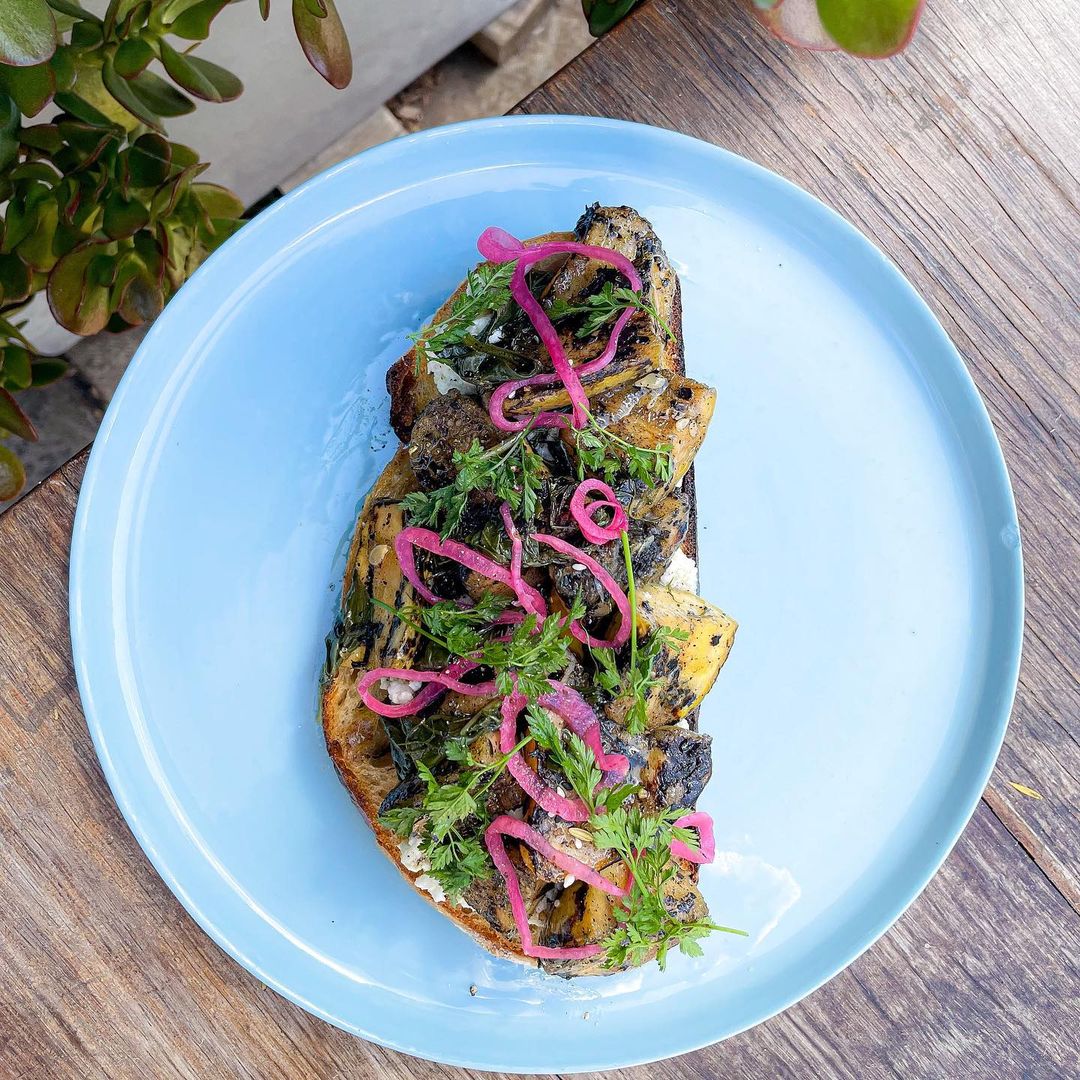 Two Chaps is amongst the best-known cafes in Sydney, with a kitchen defined by its dedication to provenance and sustainability, as well as its popular pastry menu. While most locals would come here for the sourdough bakery, it's pretty much a Sydney rite of passage now to take some time and explore Two Chaps' extensive breakfast menu.
Light, healthy and delicious favourites rotate by the season but expect options like a pepperberry smoked eggplant burger with grilled haloumi, a fried brown rice bowl with two fried eggs, and crowd-favourite hash browns with green goddess sauce, grilled kale and zucchini served with two pasture-raised poached eggs.
Address: 122 Chapel Street, Marrickville NSW 2204
Contact: (02) 9572 8858
Opening Hours: Monday – Wednesday (7:30 am – 3 pm); Thursday (7:30 am – 3 pm, 6 pm – 8 pm); Friday – Saturday (7:30 am – 3 pm, 6 pm – 10 pm)
---
West Juliett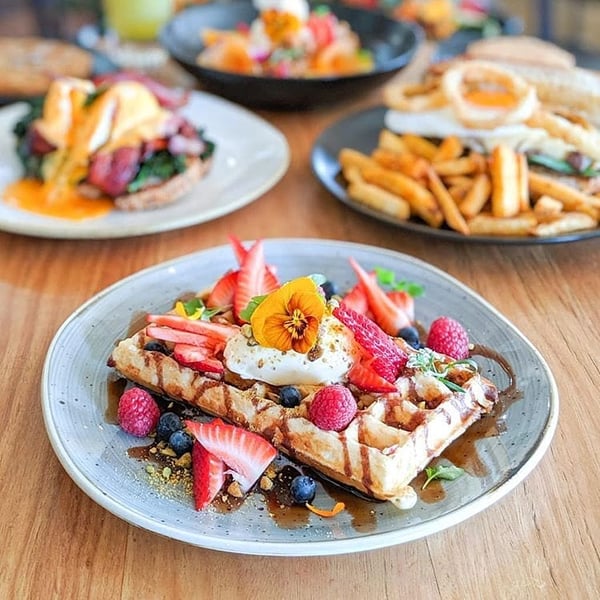 Since 2013 West Juliett has been a big win for the morning crowd in Marrickville, playing into the trend of head-turning, visually imposing breakfasts. While that trend was quickly oversaturated, West Juliett remained one of the better options for expensive "instagrammable breakfasts" (it's okay to cringe – I did) thanks to top-quality produce and, all things considered, a sense of restraint.
Dishes like maple bacon benefit with sauteed kale, chilli scrambled eggs and house-made granola with Greek yoghurt pannacotta and passionfruit curd with compressed rockmelon remain are hard not to enjoy, despite the inevitable gaggle of Instagram-ordained socialites crowding the space.
Address: 30 Llewellyn Street, Marrickville NSW 2204
Contact: (02) 9519 0101
Opening Hours: Monday – Saturday (6 am – 4 pm); Sunday (8 am – 4 pm)
---
The General – Eatery & Supplies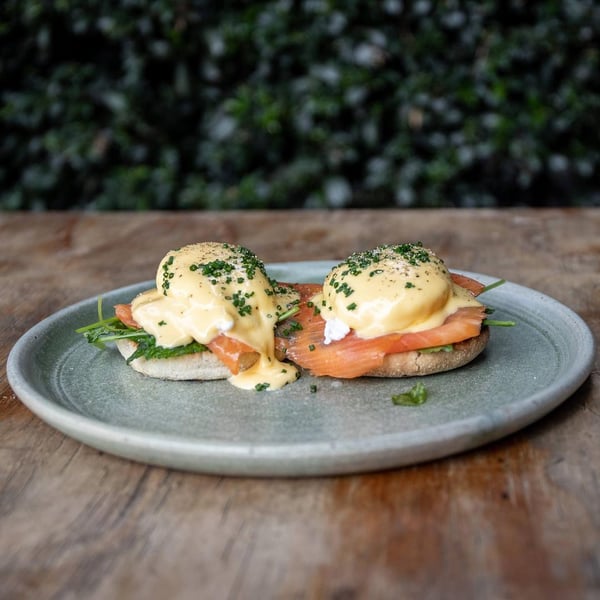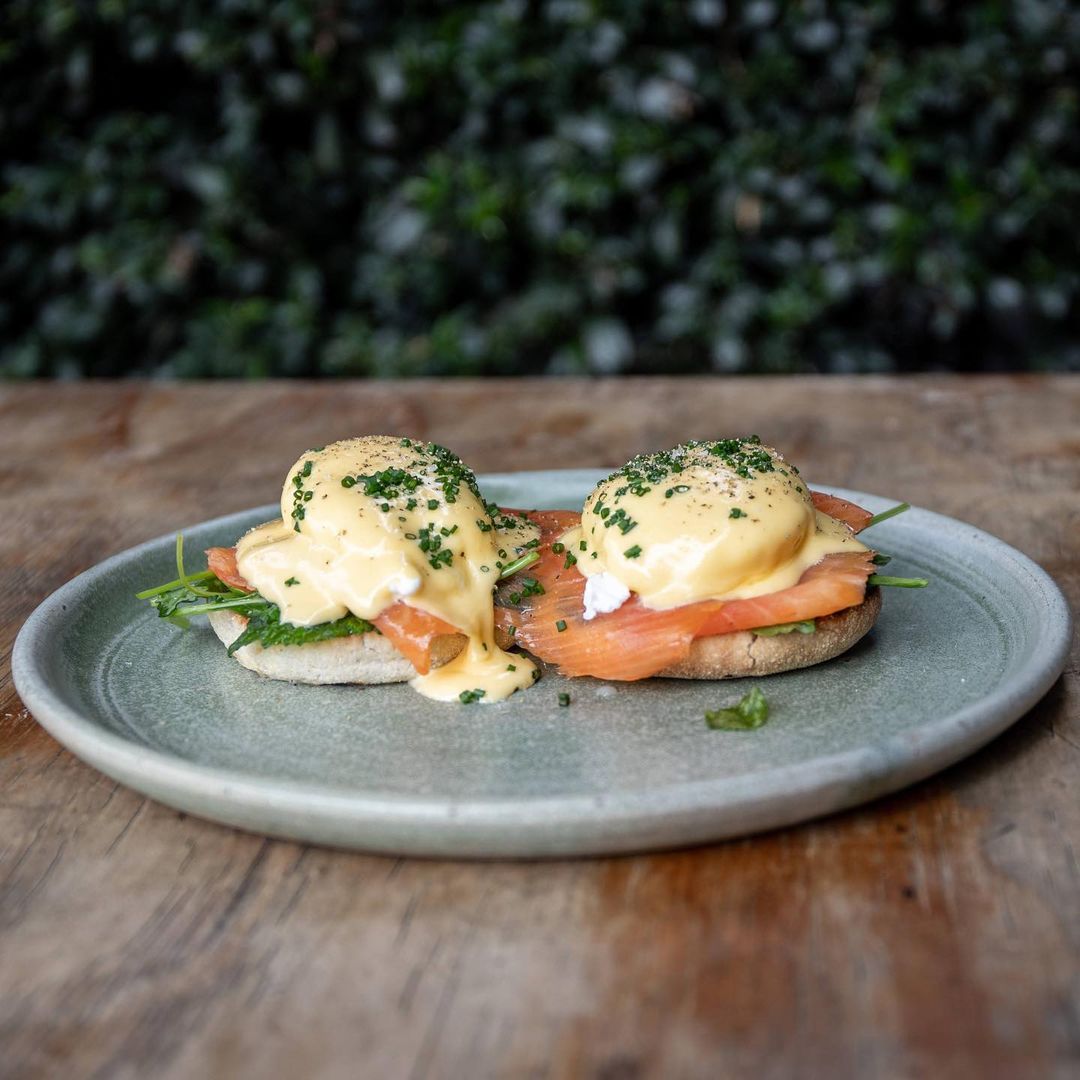 There was a time when Dulwich Hill really had nothing of note for anyone who lived outside of the inner-west neighbourhood. Slowly but surely that changed once Dave Moran and Josh McPhee – who met while working at Jonah's in Whale Beach – turned an old butchery into The General.
Half cafe, half grocer, the energetic space offers a lot to anyone who has the good sense to walk through those doors. Not only does the grocer stock some truly excellent jams, relishes, pickles and marinades, but the kitchen pumps out simple and delicious breakfast favourites like chargrilled crumpets, corn fritters, and Brooklyn Boy bagels.
Address: 514 Marrickville Road, Dulwich Hill NSW 2203
Contact: (02) 8957 5112
Opening Hours: Monday – Thursday (7 am – 3 pm); Friday (7 am – 11 pm); Saturday (7 am – 5 pm); Sunday (8 am – 3 pm)
---
Harry's Bondi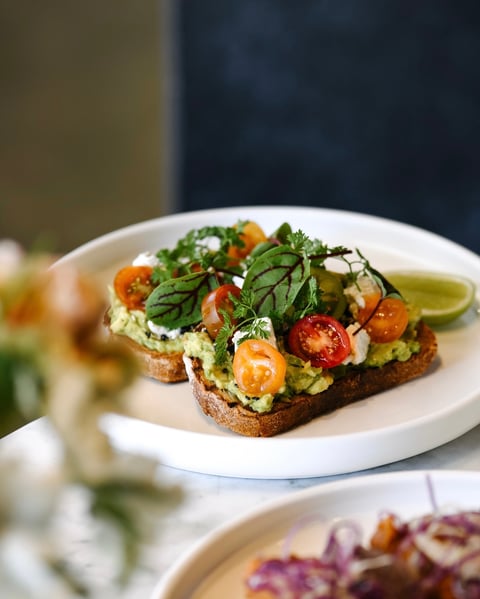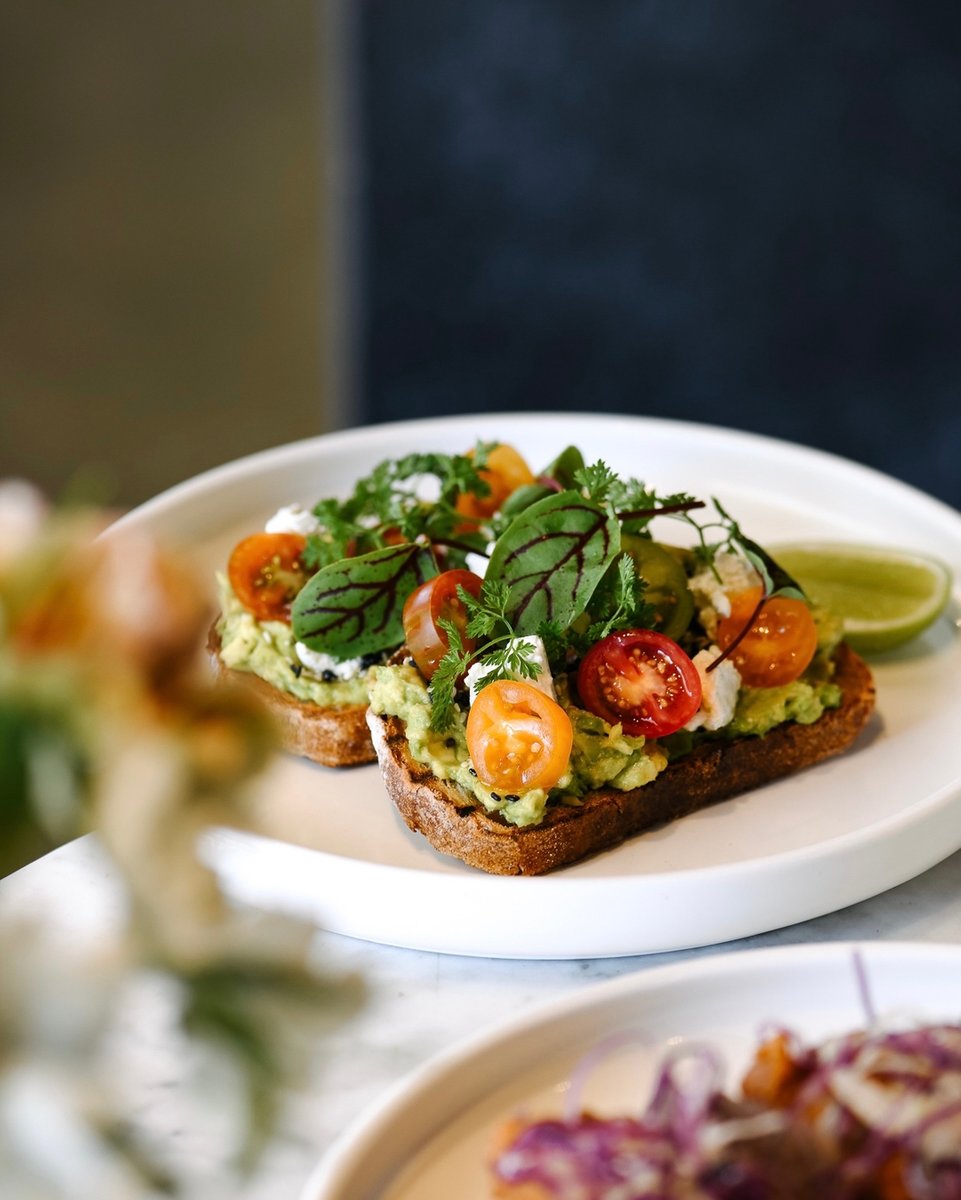 For the best breakfast near Bondi Beach, head on over to Harry's. This long-standing cafe serves food so fresh and delicious that you could swear they had an organic garden on-site.
Since 1997, Harry's has been a fixture of the Bondi community, favouring locally sourced ingredients used in dishes like the famous blueberry and ricotta hotcakes, and eggs benedict with roasted green beans and asparagus. Pair that up with some of the most consistent coffee in the area – which says a lot – and you'll understand why decades later Harry's is still considered amongst the best breakfasts in Bondi.
Address: 2/136 Wairoa Ave, Bondi Beach NSW 2026
Contact: (02) 9130 2180
Opening Hours: Monday – Sunday (6:30 am – 2 pm)
---
Side Room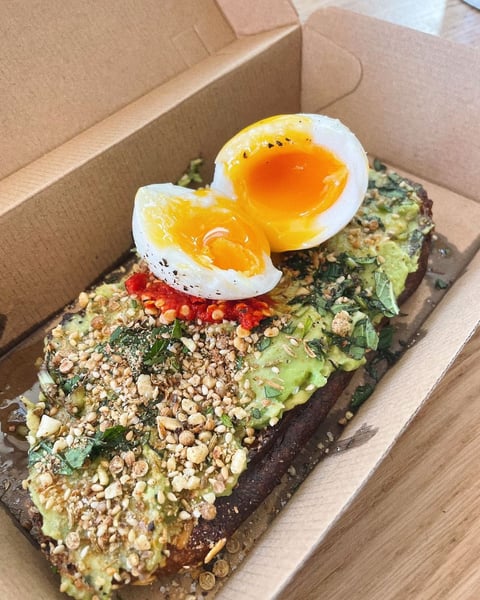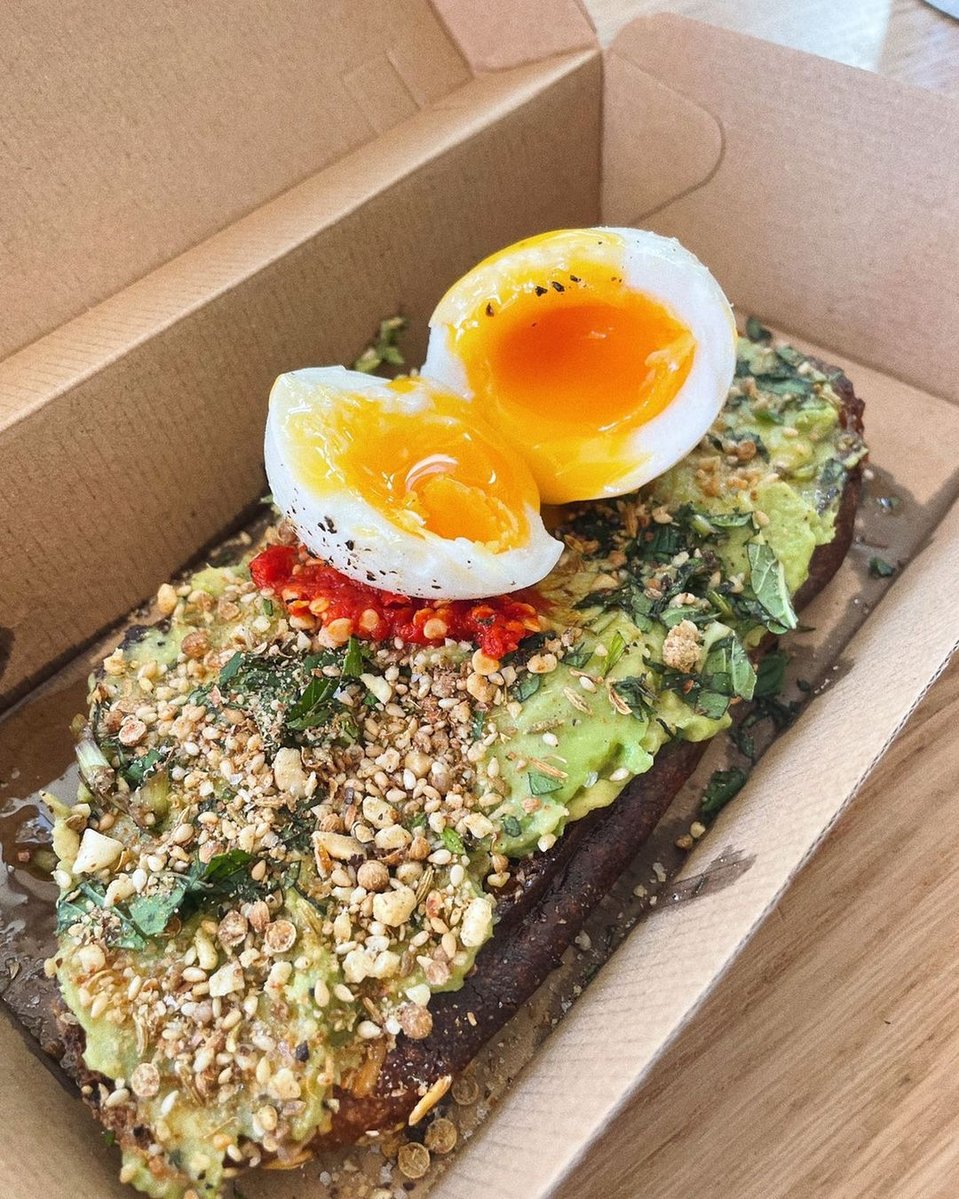 Another Bondi Beach essential. Side Room is a sure-shot spot for breakfast near the beach, coming at you from the respective crews behind Potts Point breakfast sandwich mecca Room 10 and health-conscious chain Fishbowl.
Side Room is basically a health food store that serves food, has a very loyal local following, and is primarily known for toasties and smoothies. Both just so happen to be the best you can find in Bondi, especially the avo toast which is amongst the tastiest we've had in Sydney.
Address: 180-186 Campbell Parade, Bondi Beach NSW 2026
Opening Hours: Monday – Friday (7 am – 4 pm); Saturday – Sunday (7 am – 5 pm)
---
Porch And Parlour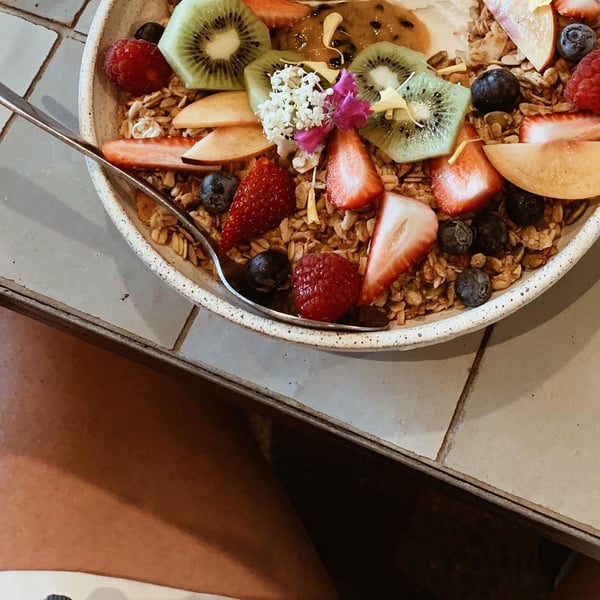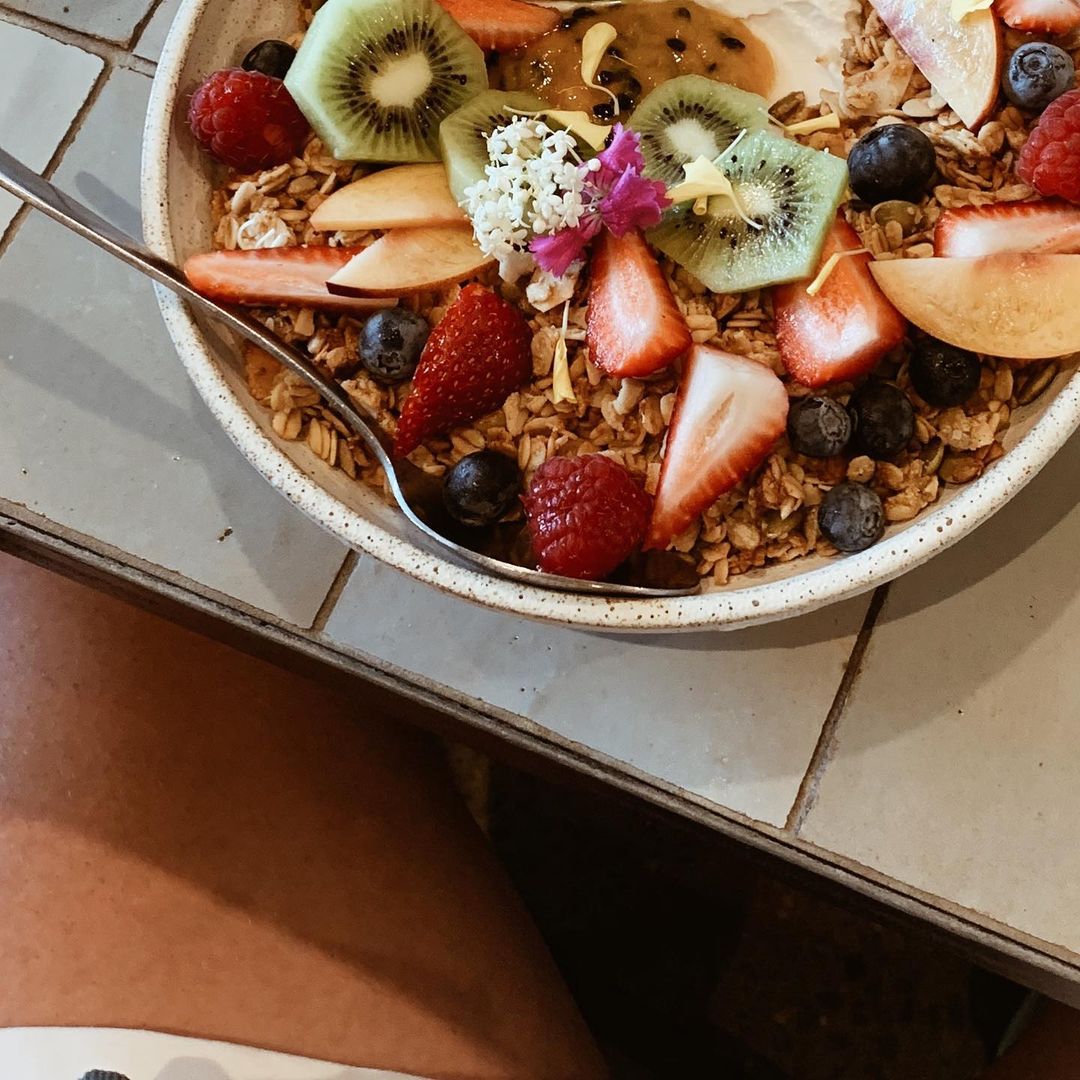 Porch & Parlour is an indelible part of North Bondi and one of the best spots for breakfast near the beach. Locals Sarah Hendriks Smith, Ljubo Milicevic, Patrick Coleman and Sammy Smith have created something truly special for anyone looking to start their day fresh, offering everything from fresh fruit bowls and perfect kimchi toasties to the crowd-favourite One Hander – the best bacon and egg roll in Bondi. All these years later and Porch & Parlour still offers some of the best breakfast Sydney has to offer.
Address: 17-18/110 Ramsgate Ave, North Bondi NSW 2026
Contact: (02) 9300 0111
Opening Hours: Monday – Sunday (6:30 am – 2 pm)
---
Cool Mac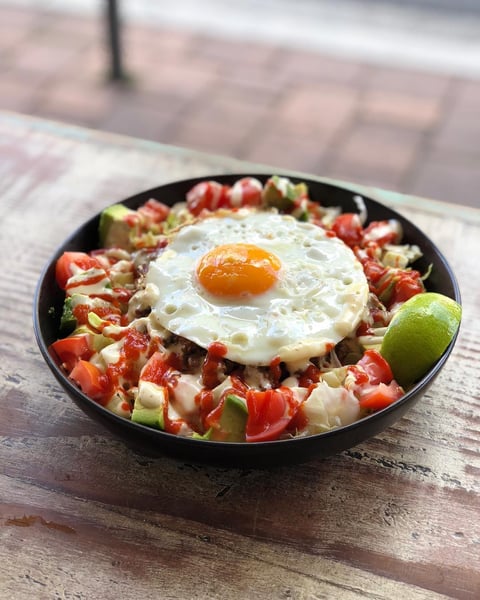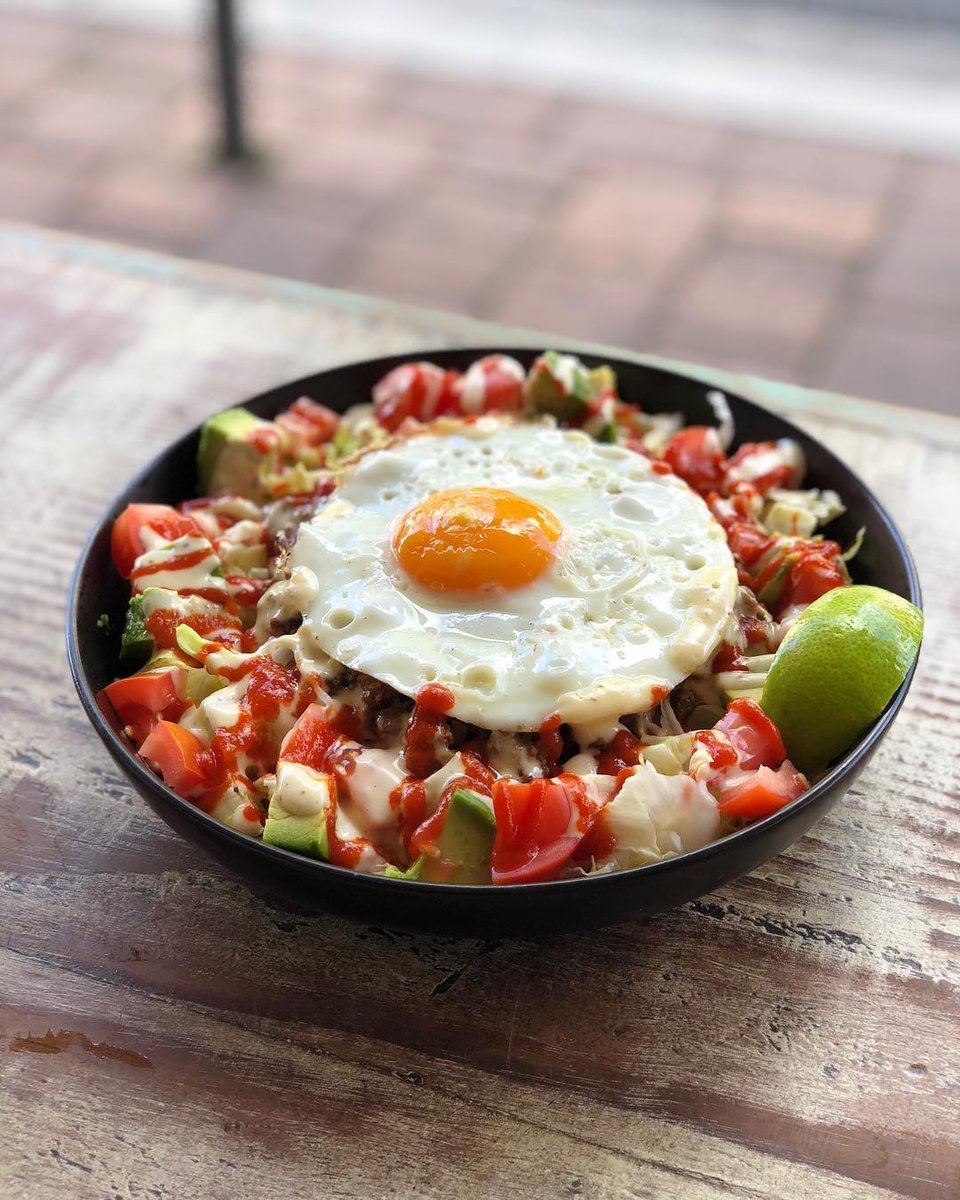 Milson's Point and Kirribilli may be one of the most desirable areas in Sydney thanks to its location by the bridge and pristine harbour views, but for foodies it's a bit of a black hole. While there are some genuine exceptions like Grace of India and The Botanist, and more recently Loulou, there aren't many spots around that locals can be proud of.
Cool Mac has been the best breakfast spot in Kirribilli for a good few years now, focusing on humble Japanese breakfasts that change regularly and typically include options like a bacon and egg roll with cheese, sriracha and aioli, and soulful Japanese rice soup. With Campos coffee and popular cheese melts rounding out the offering here, Cool Mac may be the unassuming hero of Kirribilli's dining scene.
Address: 2/34 Burton Street, Kirribilli NSW 2061
Contact: (02) 9955 3087
Opening Hours: Monday – Sunday (6:30 am – 2:30 pm)
---
Indigo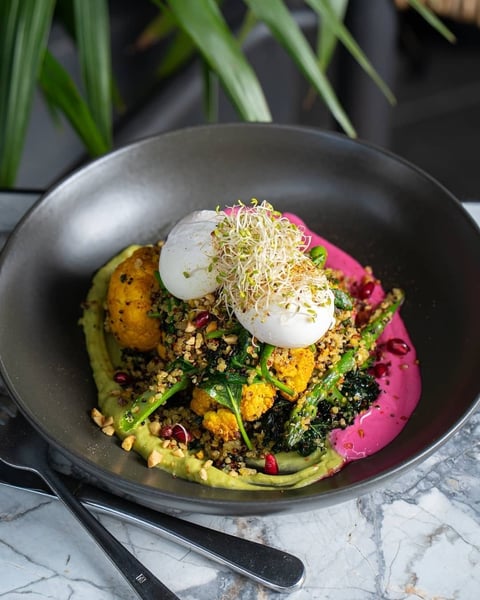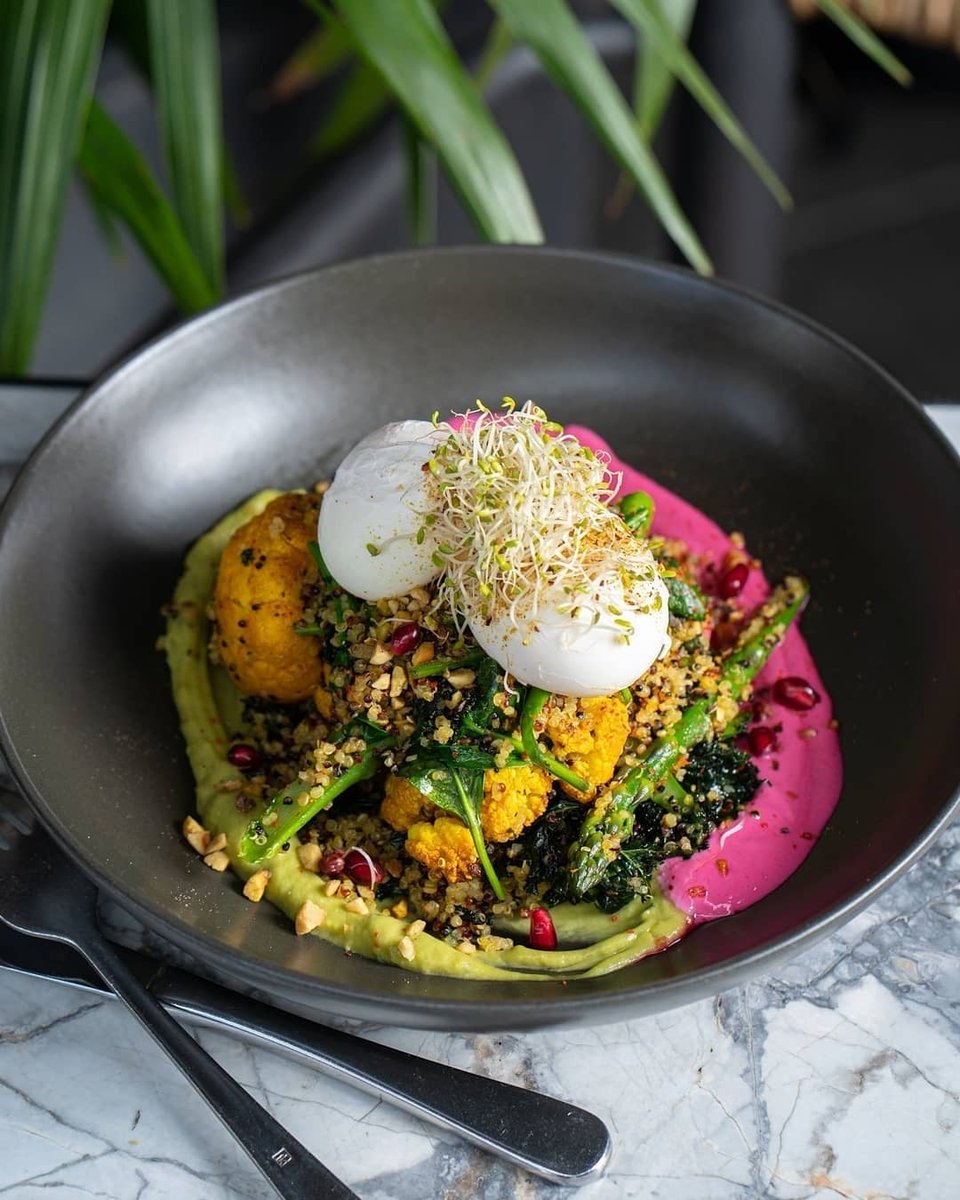 I guess we have to get at least one Double Bay option in this list of the best breakfast in Sydney. The most reliable of which is Indigo – more than just a place for quick breakfast burrito and a cold pressed juice.
The atmosphere here is never dull, with a magnetic all day breakfast menu that includes dishes like the beefy croque madame with roasted honey black forest ham, cheddar cheese, and garlic & truffle bechamel, topped with a fried egg. There are healthier options of course, but few can beat the quintessentially French breakfast staple after a dip at nearby Redleaf Beach.
Address: 6/15 Cross Street, Double Bay NSW 2028
Contact: (02) 9363 5966
Opening Hours: Monday – Friday (6:30 am – 3:30 pm); Saturday (6:30 am – 4 pm); Sunday (7 am – 4 pm)
---
Paramount Coffee Project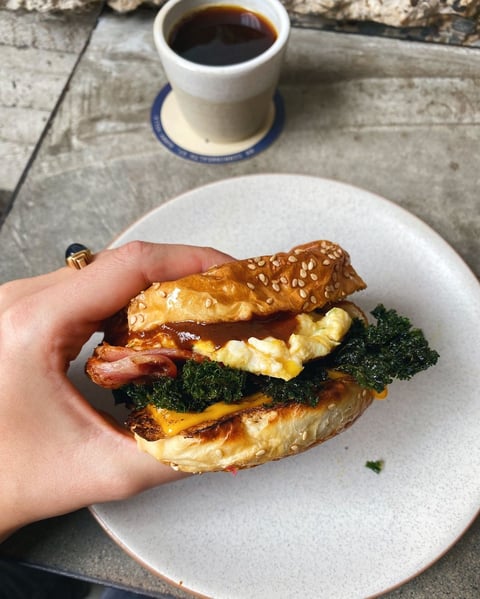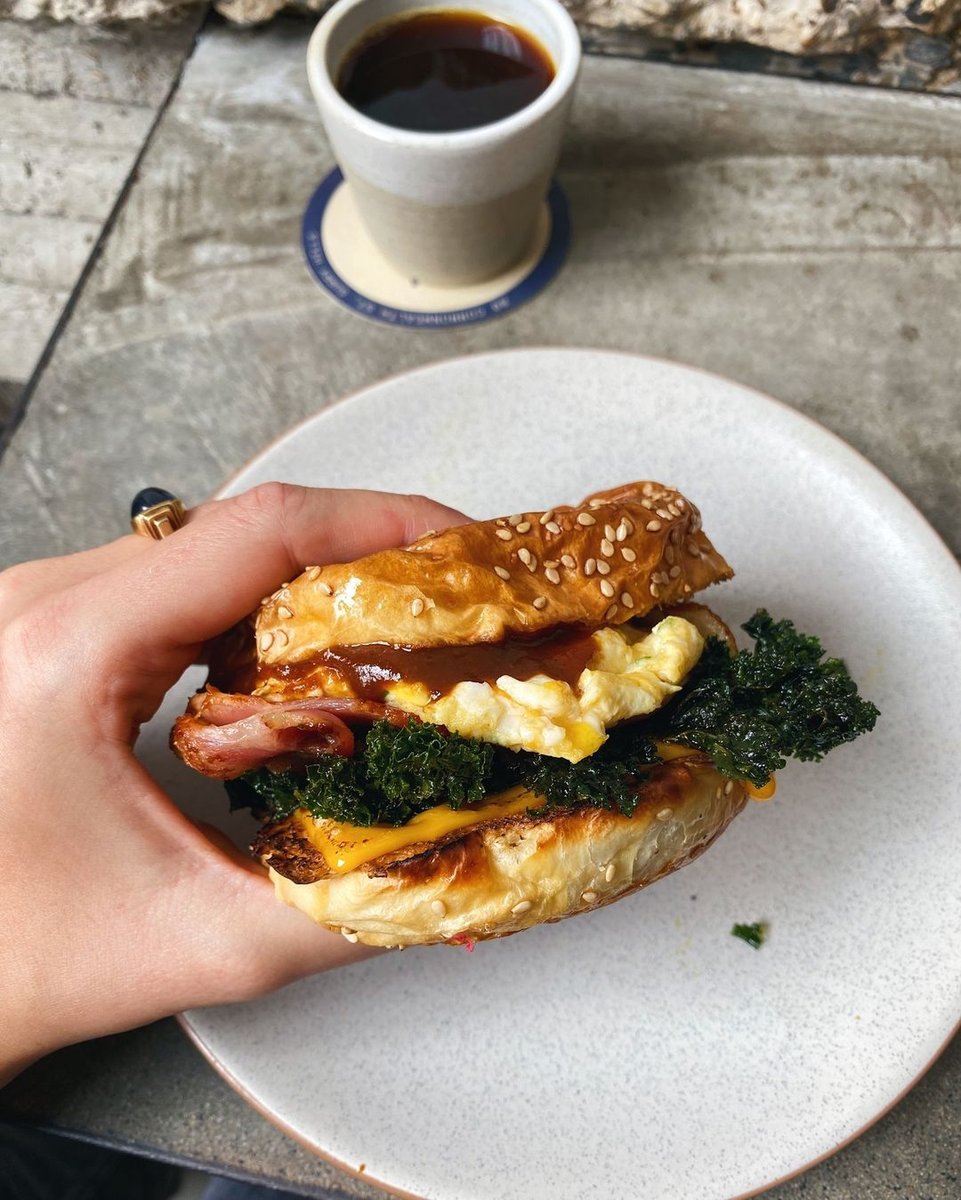 As part of the trendy Paramount House in Surry Hills, Paramount Coffee Project has nudged out local competition to become the front-runner when thinking about breakfast in Surry Hills. Why? Just try anything on the menu, from the pitch-perfect egg and bacon roll to the signature crumbed eggs served on New York rye sourdough with mustard braised ham hock, kale and mustard dressing.
Address: 80 Commonwealth Street, Surry Hills NSW 2010
Contact: (02) 9211 1122
Opening Hours: Mondya – Sunday (7 am – 4 pm)
---
Devon Cafe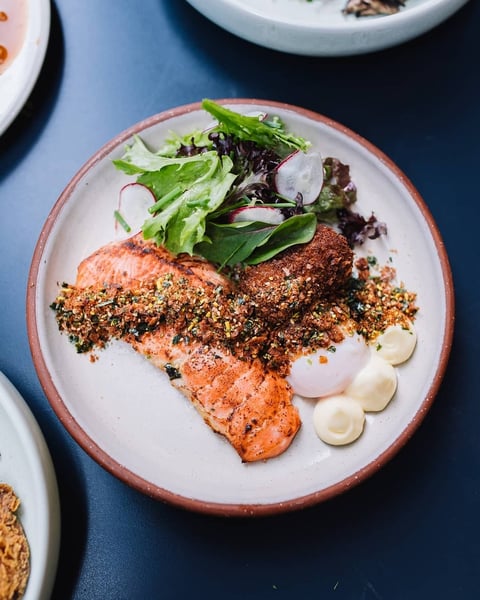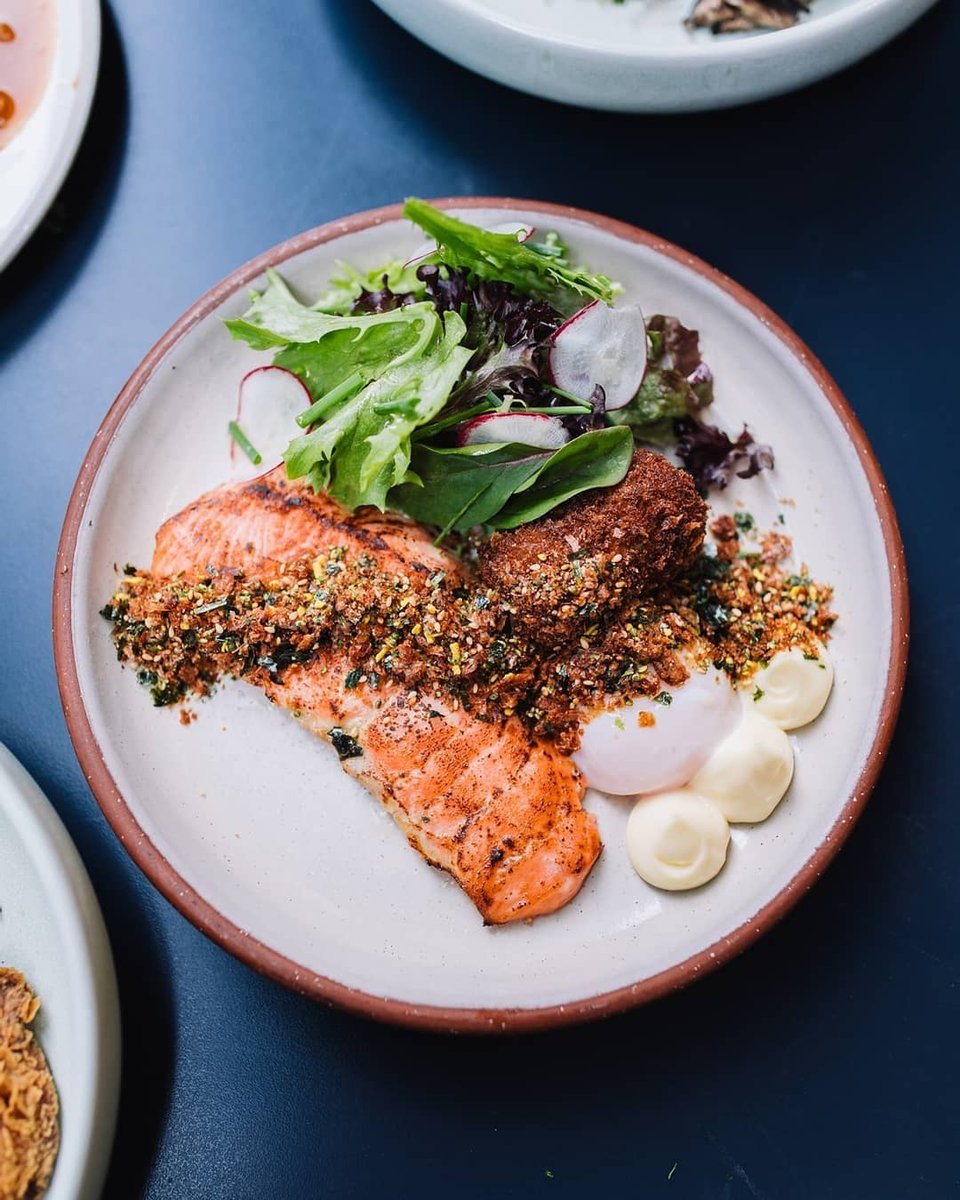 Although the Surry Hills original may have been overshadowed by local competition, Devon Cafe is still going strong over in Barangaroo. Along with Room 10, Devon was one of the first cafe brands in Sydney to really elevate the city's breakfast scene, carried by signatures like the excellent Japanese-inspired Breakfast with the Sakuma's – still one of Sydney's most popular breakfasts with miso-marinated king salmon served by a juicy eel croquette, a 63-degree egg and kewpie mayo.
You can also find Devon Cafe in North Sydney and even internationally in Jakarta, Indonesia.
Address: 19/200 Barangaroo Ave, Barangaroo NSW 2000
Contact: (02) 9262 4660
Opening Hours: Tuesday – Friday (7:30 am – 2:30 pm); Saturday – Sunday (9 am – 2:30 pm)
---
TURKA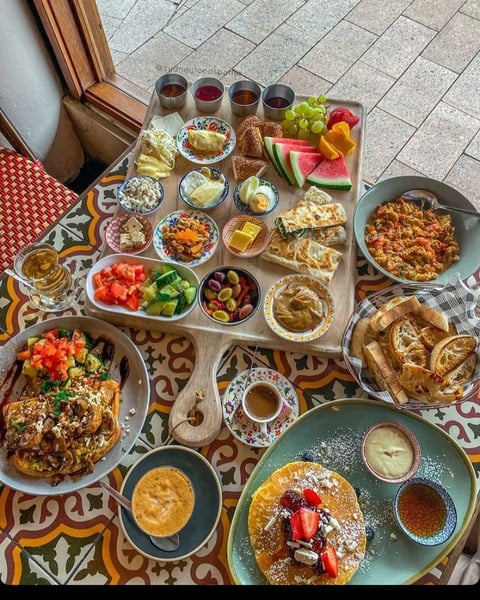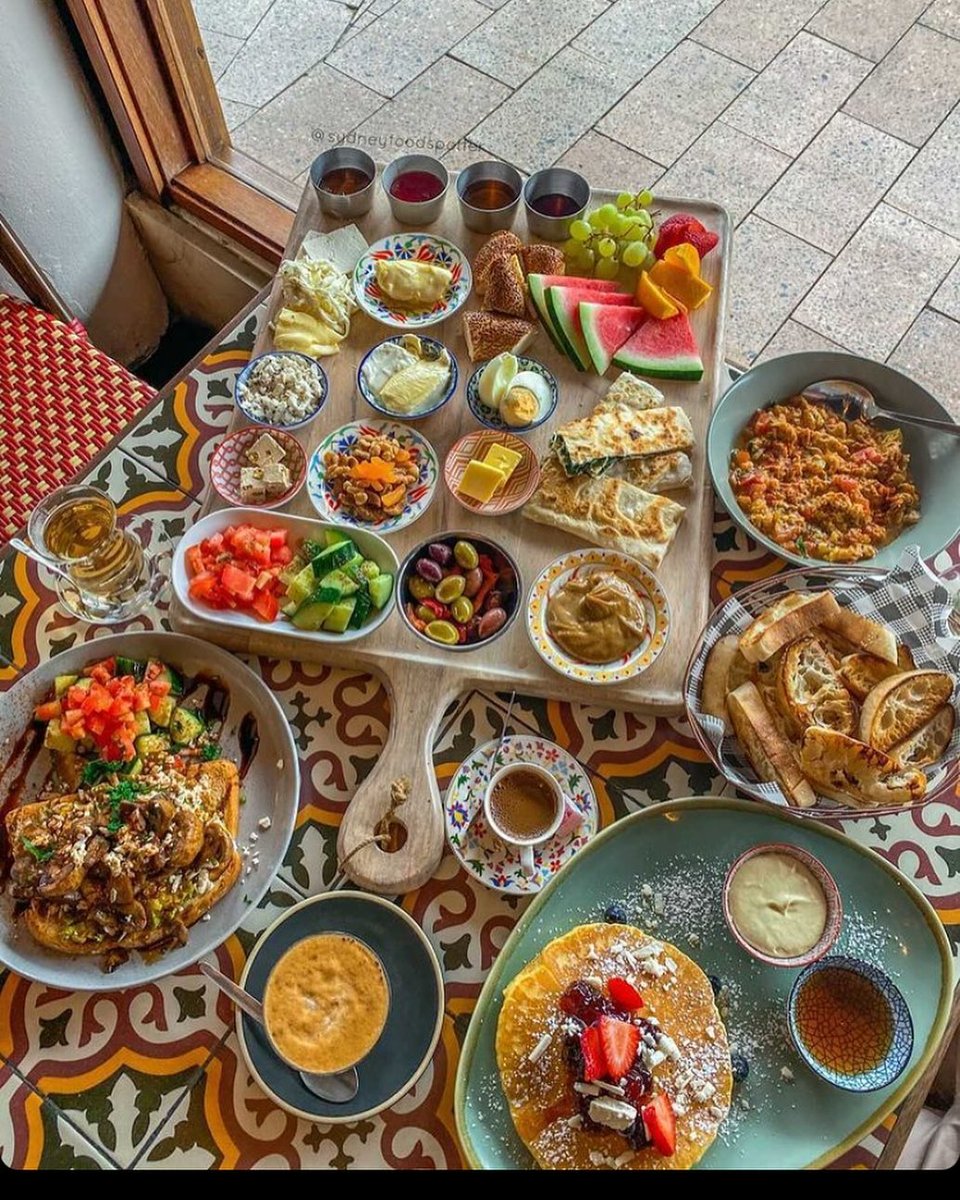 There are few morning feasts as exciting and energising as a traditional Turkish breakfast. And few places to do it as beautifully as Turka in Crow's Nest. The unassuming cafe – which was included in our round-up of the best Turkish restaurants in Sydney – has become an essential part of daily life over in a suburb known for being lined with some of the most criminally underrated eateries in Sydney.
Address: 4/6 Willoughby Road, Crows Nest NSW 2065
Contact: (02) 8592 1267
Opening Hours: Monday – Thursday (8:30 am – 9 pm); Friday – Saturday (8:30 am – 9:30 pm); Sunday (8:30 am – 8:30 pm)
---
The Grounds of the City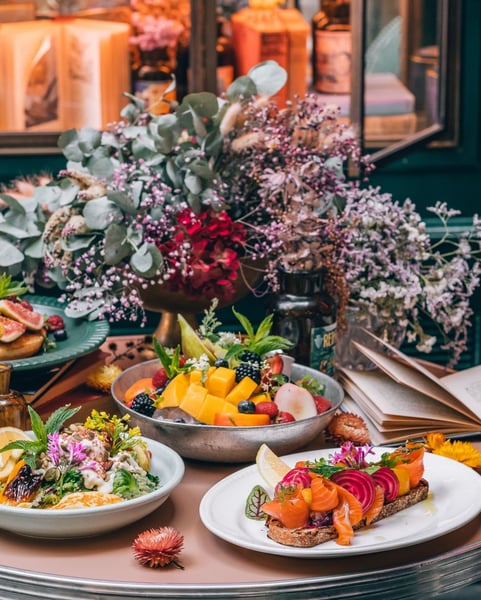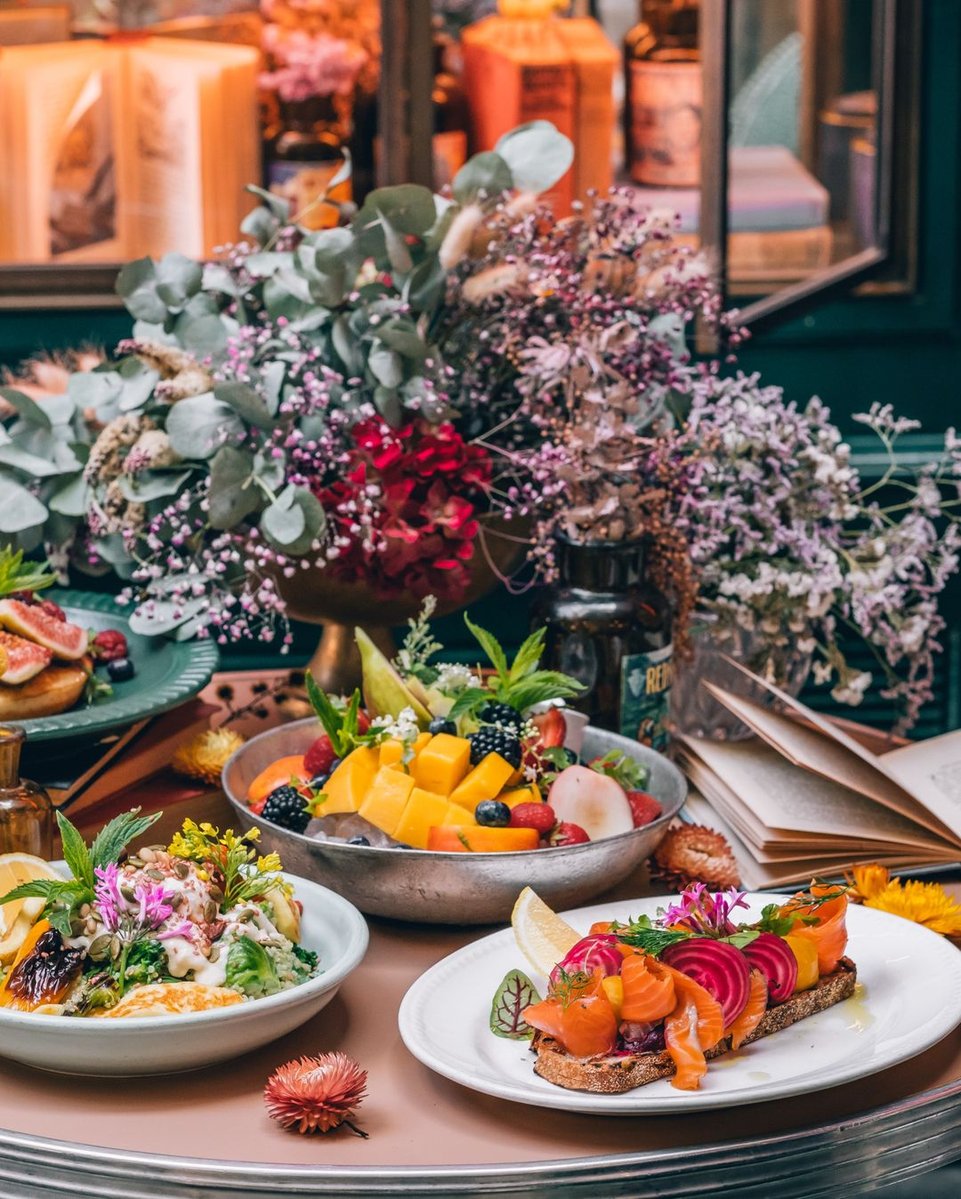 While Parlour Cucina may lay claim to the best breakfast in Sydney CBD, The Grounds of the City isn't exactly something anyone should overlook. Coming from the famed Grounds of Alexandria team, this all-day restaurant in The Galeries is one of the more premium options around, and the kitchen does a lot to justify the hefty price tags.
If you want to walk away satisfied, skip the kiosk and open-air seating and dine inside the actual restaurant. The atmosphere is an important part of the experience here, serving breakfast in a gilded diner that looks like it has been ripped from a film set.
Address: Shop RG 12, 500 George Street, Sydney NSW 2000
Contact: (02) 9699 2225
Opening Hours: Monday – Wednesday (7 am – 5 pm); Thursday – Friday (7 am – 9:30 pm); Saturday (8 am – 10 pm); Sunday (8 am – 5 pm)
---
Breakfast In Sydney – Honourable Mentions
We could sit here listing Sydney's many excellent breakfast spots, but the above are our favourites. However, some left off the list are still well worth a visit. But as above, choice anxiety is a real thing, and you want to be a bit more decisive when it comes to picking a Sydney breakfast that's actually worth the price.
Thanks in part to Sydney's ongoing rivalry with Melbourne, morning meals in Sydney don't really come cheap anymore. And if you want a satisfying breakfast, you can often expect to pay just as much as dinner nowadays. You want to make sure it's worth it, which is why a curated list like the above is crucial.
Some of the others that may not be as consistent but are still worth checking out include the breakfast ramen of Rising Sun Workshop in Newtown, the generous Middle Eastern flavours of Kepos Street Kitchen, the casual Surry Hills charm of Reuben Hills, the indulgence of Butter (which does a banger of a breakfast burger), the creativity of The Mayflower, the New York cool of Bowery Lane, the theatre of Three Williams, and the visual flair of Tiny Giant. If you're over in Kirribilli you might also want to search the leafy streets for the perfect harbour views of Celsius Coffee, which is part of a ferry terminal near Kirribilli House.
RELATED: Best New Restaurants In Sydney
---
Frequently Asked Questions
Where can I find the best breakfast in Sydney CBD?
The best breakfasts in Sydney CBD can be found at Parlour Cucina, Boon Cafe and Bowery Lane.
What's the best cafe in Sydney for breakfast?
If your scope isn't limited to Sydney CBD, you'll want to head to Pina for the best breakfast in Sydney. Other front runners include Room 10, Single O, TURKA, Odd Culture, Soul Deli, One Another, Two Chaps and Henry Lee's.
Where can I find the best breakfasts in Sydney?
The best breakfasts in Sydney can be found around Bondi and Potts Point.