The best grilled toasties in Melbourne aren't hard to find. Really… they're everywhere. The city may be renowned for sit-down dining and regional indulgences, but you'd be mistaken for thinking the humble grilled toastie has become an after-thought.
From fancy twists on savoury staples, to inspired sweet options, these are the best Melbourne grilled toasties for when nothing else will do.
Where To Find The Best Grilled Toasties In Melbourne
---
Chancery Lane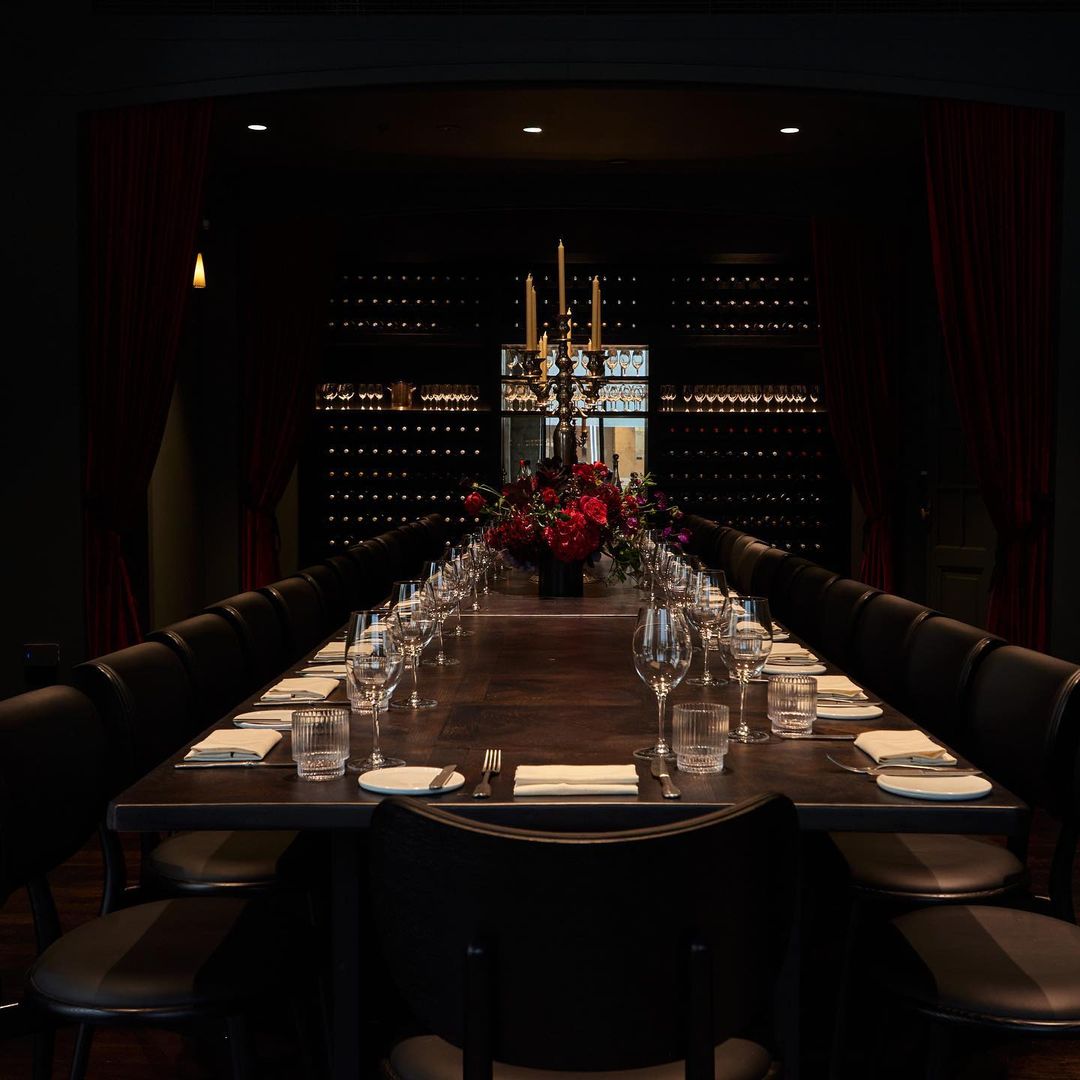 Scott Pickett serves up an incredibly boujee truffle toastie at Chancery Lane, a constant show-stealer amongst the snacks section of the menu. Here, the simple $19 sandwich comes with foie gras and white-wine poached chicken.
---
---
---
Make & Monger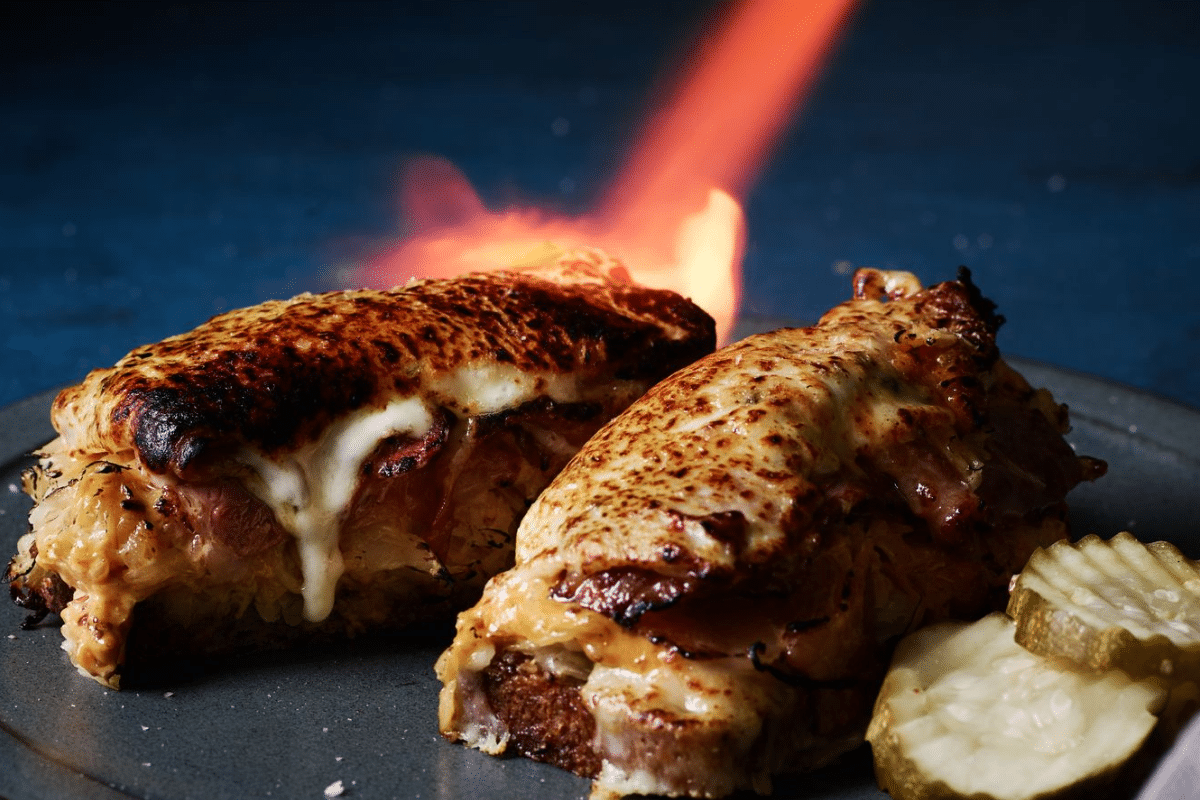 It might be tempting to try the fondue toastie at Make & Monger, but that's not even the best option at this South Yarra 'Chapel of Cheese'. Make & Monger obviously have plenty of hats to throw in the ring when we're talking the best grilled toasties in Melbourne, but at least right now your focus should be on a collaboration with chef Diana Chan. As part of the venue's Chef's Series Collaborations, Chan has put forth an $11 grilled toastie with sambal dried shrimp, chillies, and provolone on a brioche bun.

Greta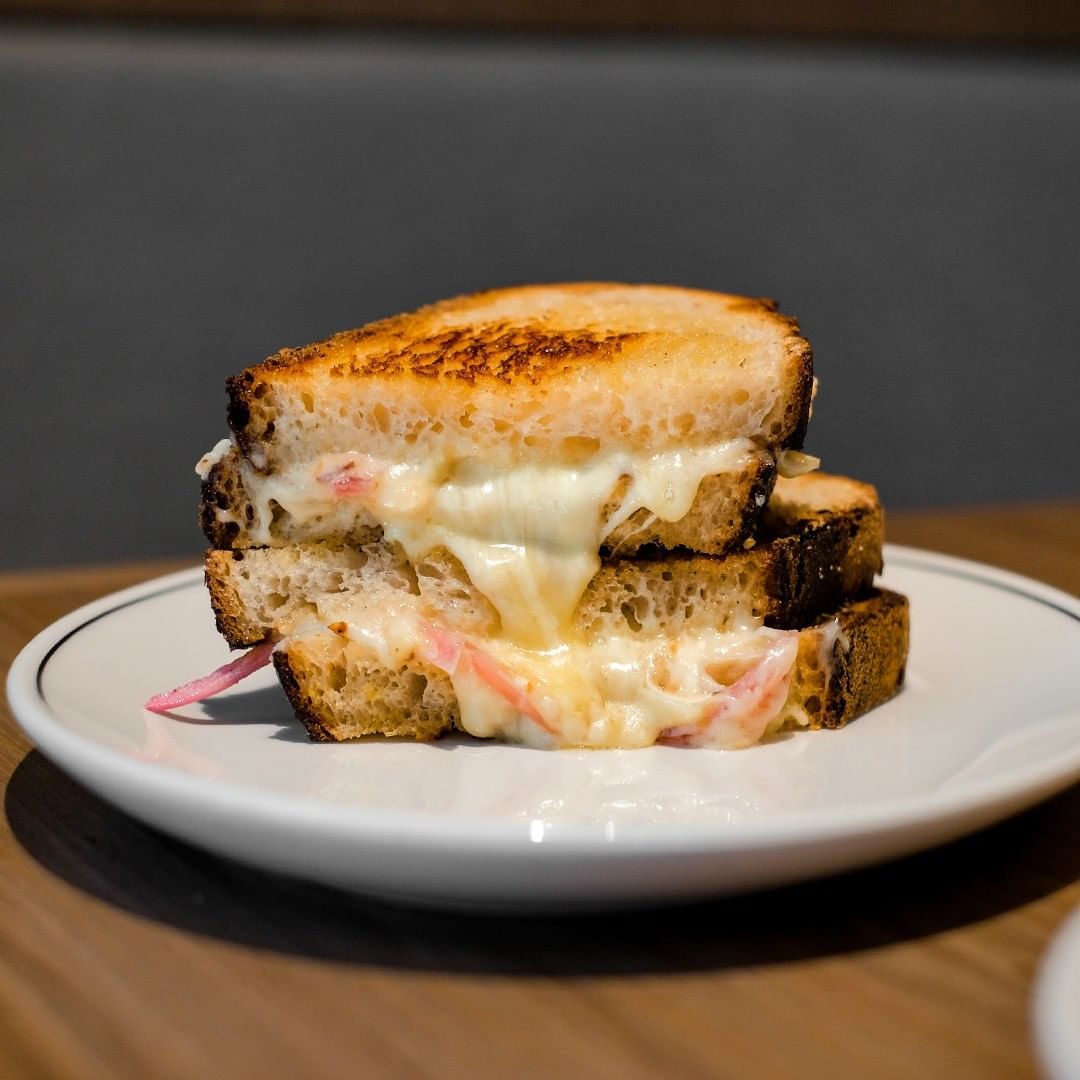 Greta is one of the newest additions on this list, coming from the sibling duo – Adam and Elisa Mariani – who own Mayday in Richmond and Maverick at the 80 Collins precinct. And it's been absolutely making its mark on crowded Flinders Lane, driven by various treats, but primarily the $15 triple-cheese trois formage toastie built with the perfect balance of gruyere, brie, cheddar, pickled onion, and dijoin.
RELATED: Sydney's Best Sandwich Shops For Those Office Lunch Cravings
Palette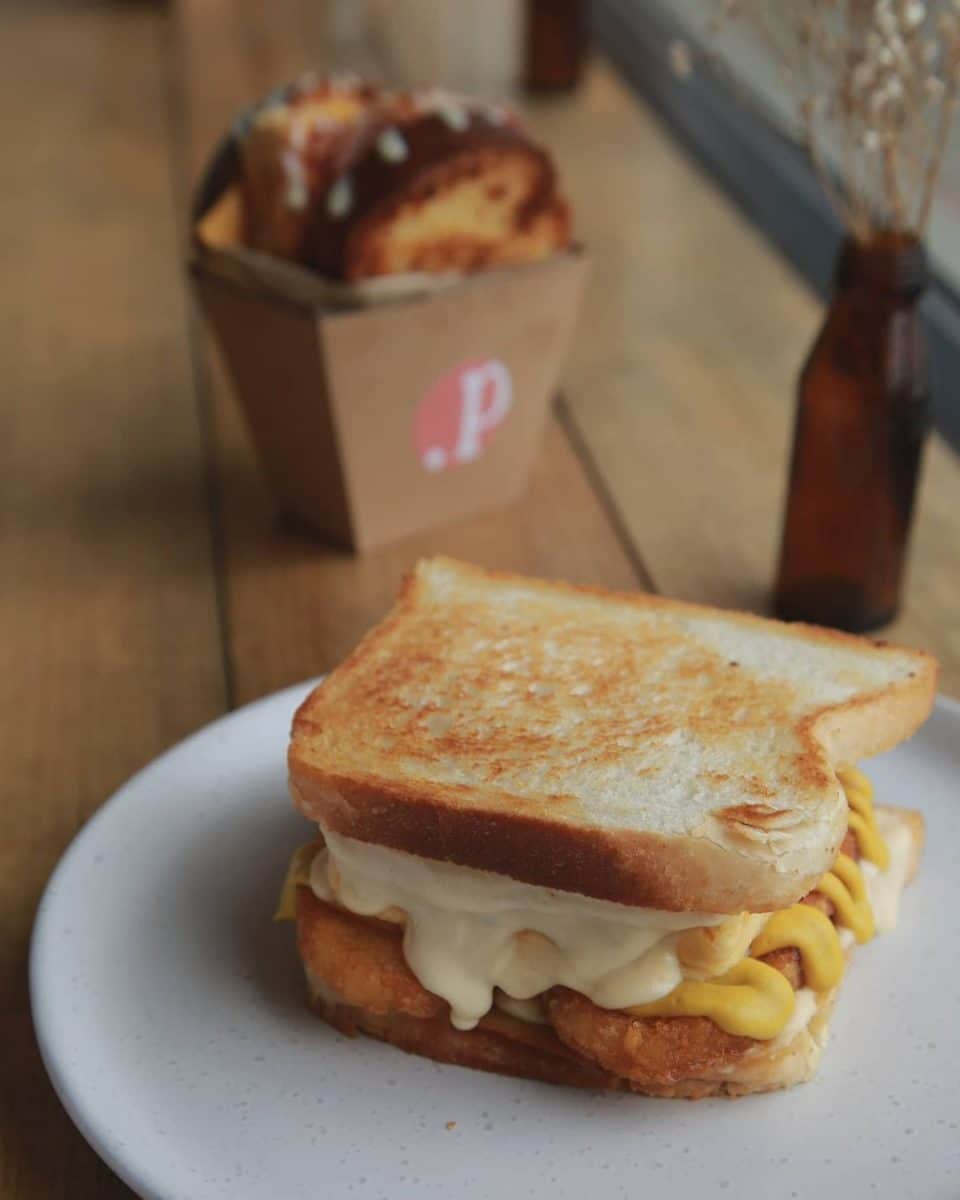 Any grilled toastie fans wandering around North Melbourne would be wise to head to Palette on Queensberry Street. The kitchen does a few Korean-style brioche sandwiches, but the best would be the one with scrambled eggs, corn, candied bacon, sliced cheese, and chilli jam on a toasted brioche for $16
Pope Joan City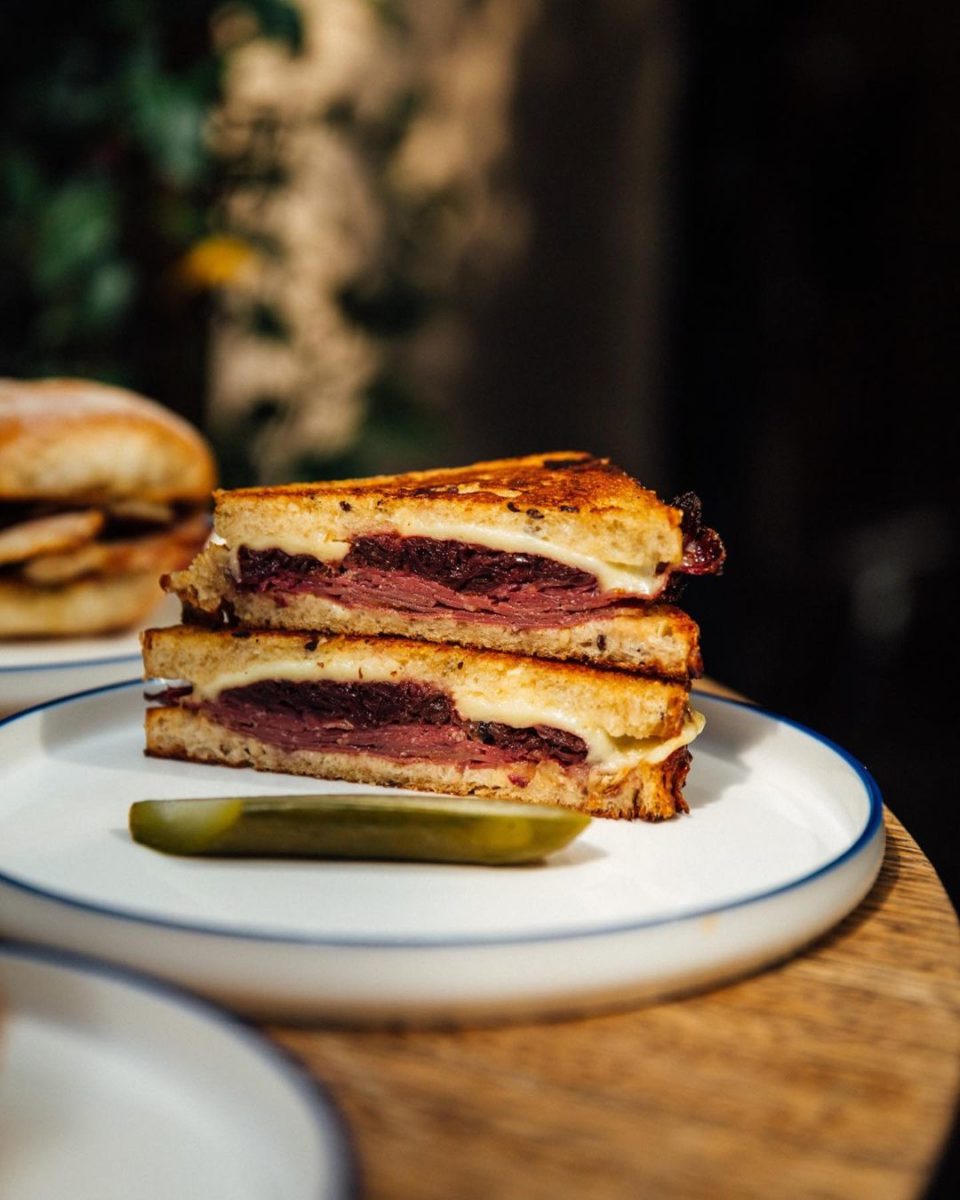 Sorely missed during the pandemic, Pope Joan City has recently reopened on Collins Street, celebrating its new lease on life with what they are describing as a 'lightly battered' grilled toastie with mortadella, swiss cheese, and dijon. But there are also the classics, like the rueben grilled toastie, which always slams the palate.
Wild Life Bakery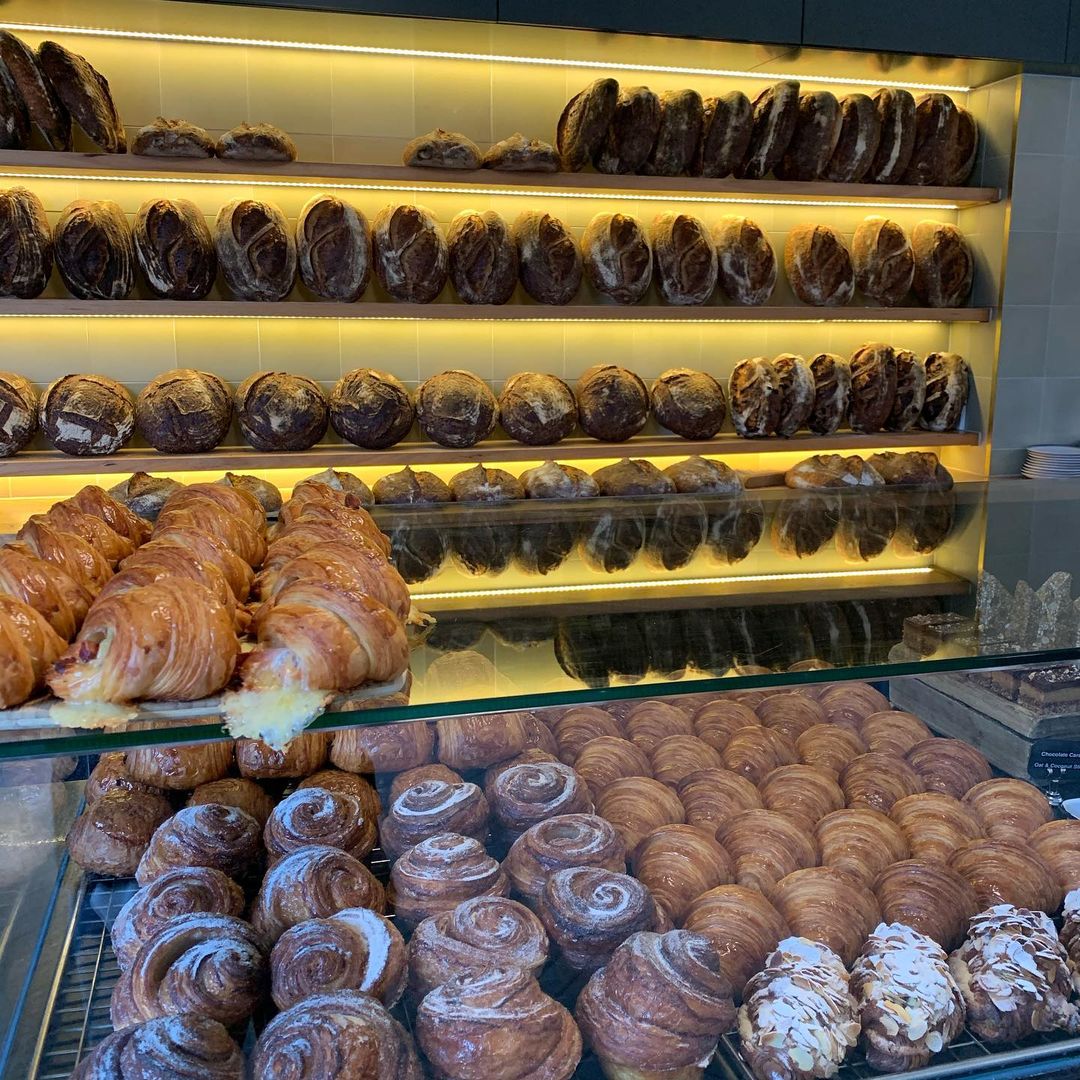 Wild Life Bakery is a powerhouse in Brunswick, not only sporting a seriously cool aesthetic – its located in an old mechanic warehouse on Albert Street – but a highly tempting menu focused on simplicity and quality. Just bite into one of their kimchi and cheddar grilled toasties and you'll agree.
Union Kiosk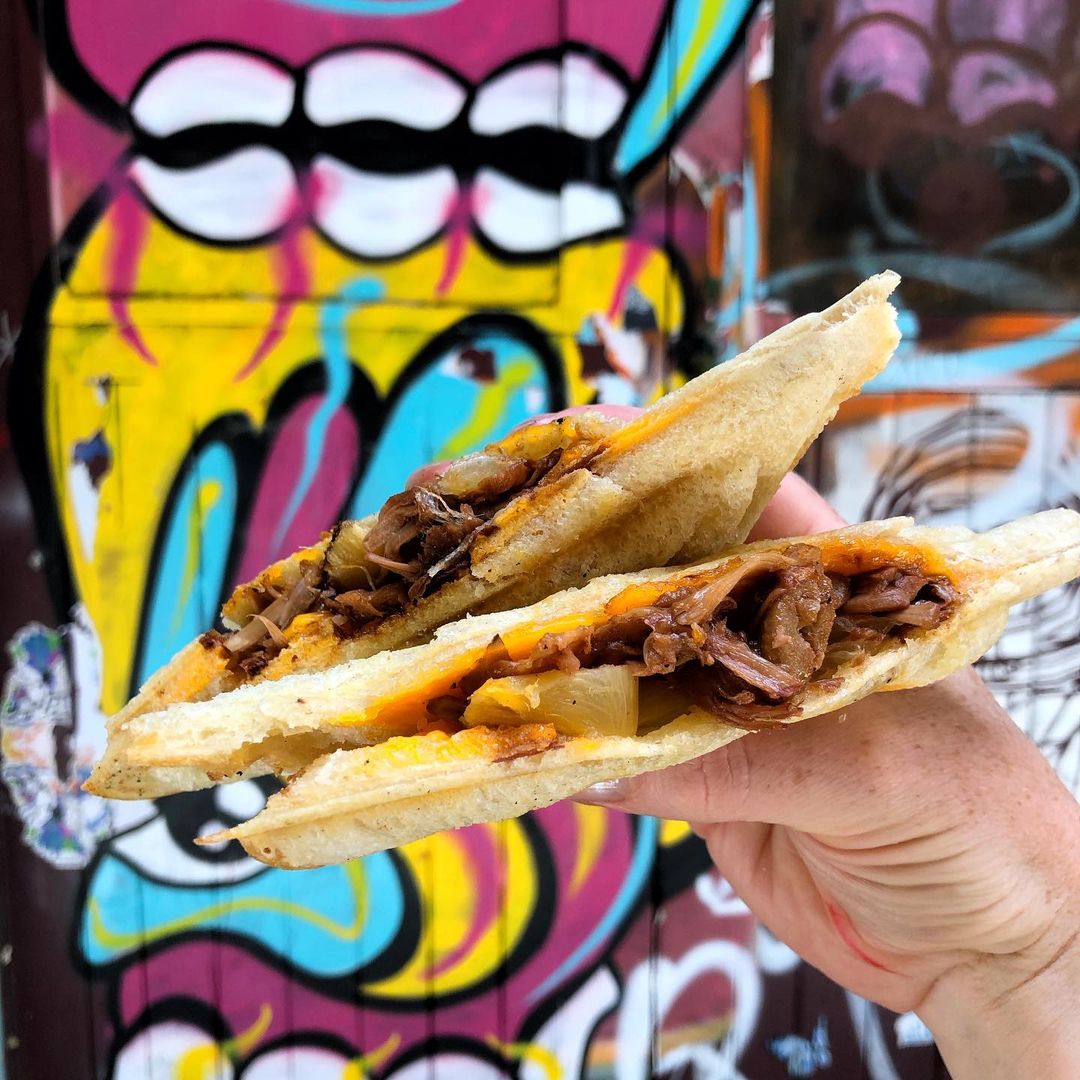 The diminutive Union Kiosk, nice and central in Causeway Lane, is a favourite for lovers of vegan food. Central to this is the huge list of jaffles, both savoury and sweet, that includes rotating specials like the current reigning champion which stacks vegan loaded potato gems with sour cream, cheese, and bacon.
---
---
Beneath Driver Lane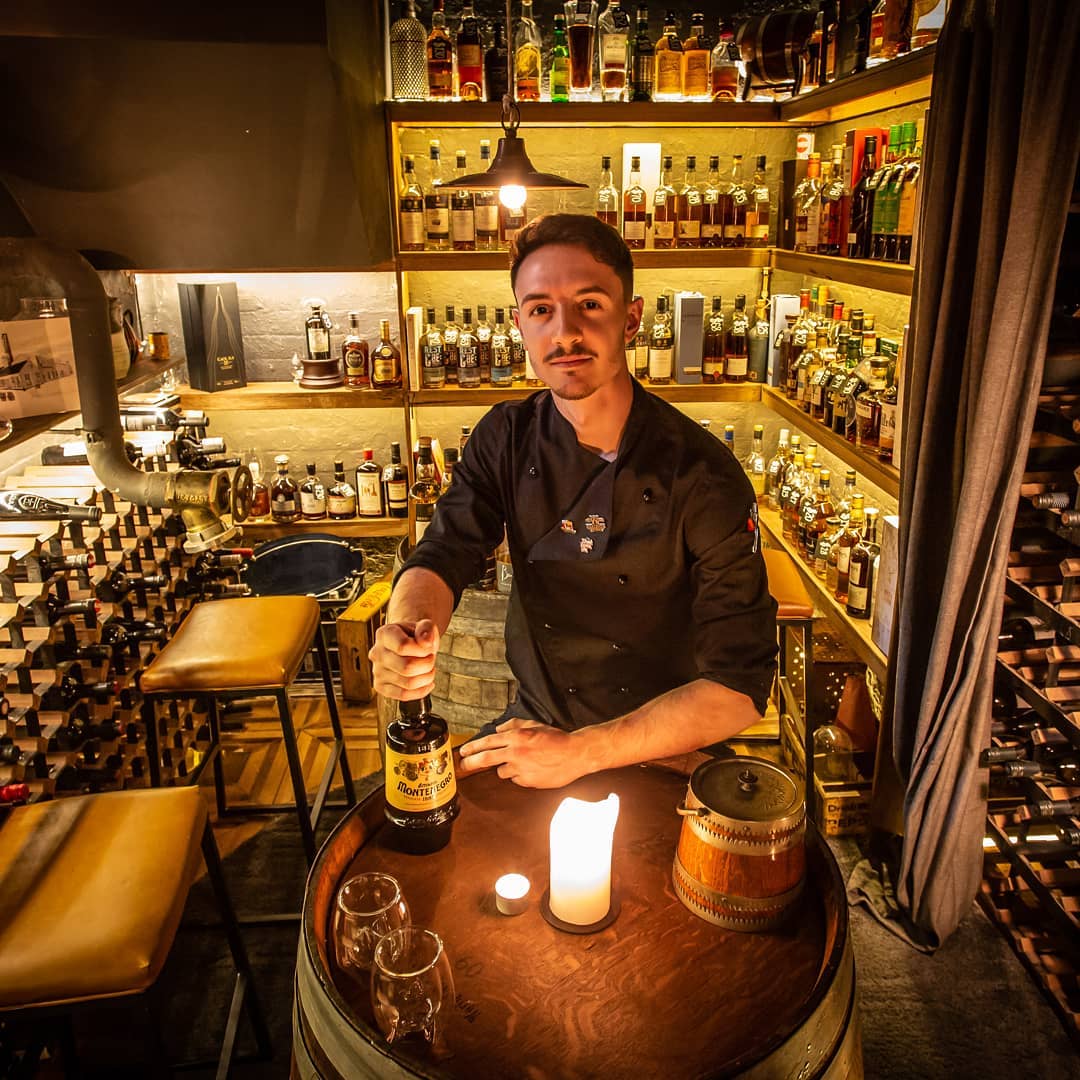 Beneath Diver Lane has you covered for those late-night grilled toastie cravings. Not only is this a wise choice for a tipple, top-shelf wine list, and a respectable whisky program, but the kitchen has aced their toastie offering – a raclette cheese toastie with marinated roast peppers and caramelised onions for $18. The best part is that you can get this gorgeous toastie anytime before 3 PM.
Bad Frankie's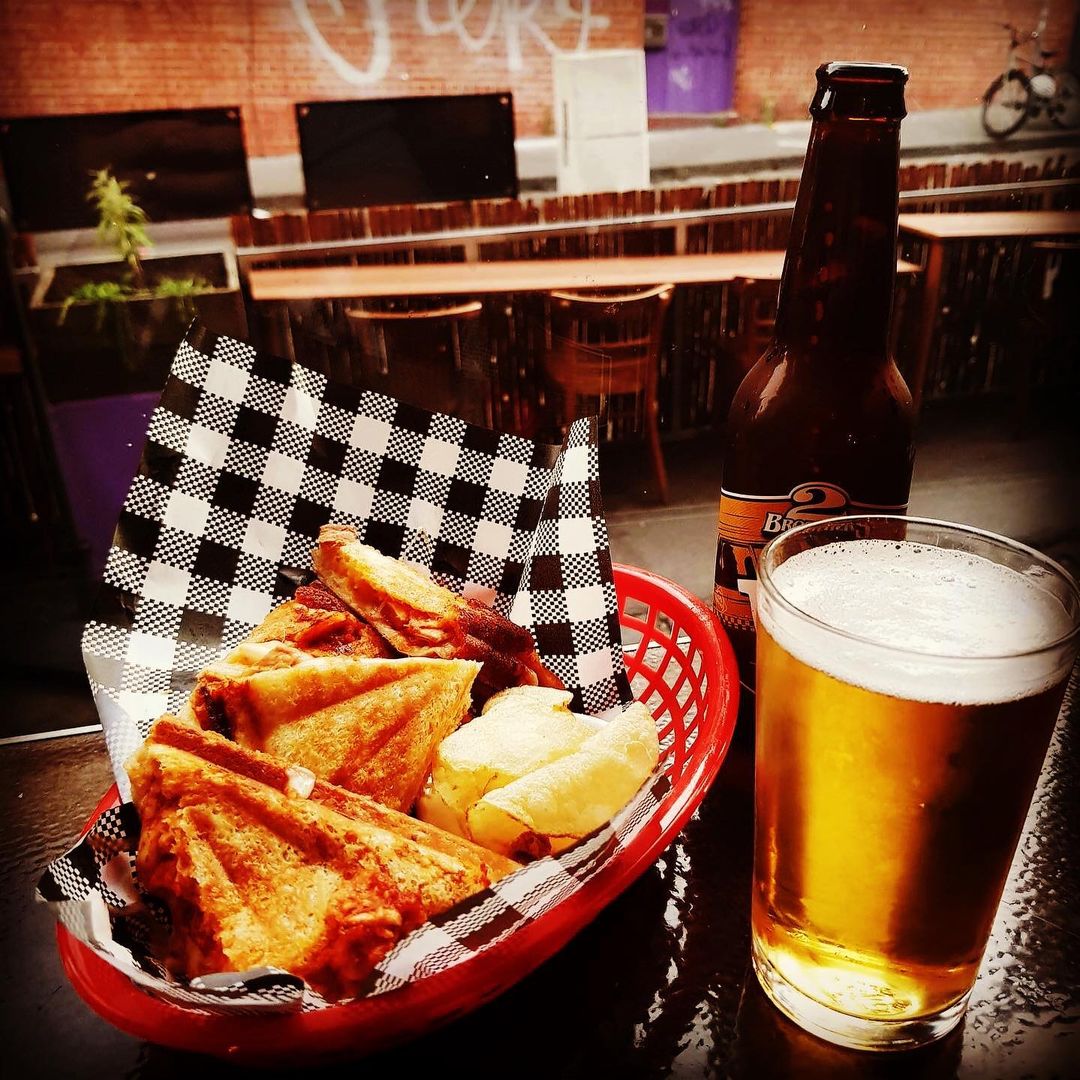 Sure, you can go to Bad Frankie's and live your best Pizza Hut nostalgia with the $12 supremo sandwich, which is basically the signature Pizza Hut Supreme in grilled toastie form. Or you can aim for something more left-field, like the lamington or hot jam donut jaffles. Opt for sweet over savoury here and your taste buds won't stop thanking you.
And A Few In Regional Victoria…
Ghosty Toasty
Ghosty Toasty in Bendigo has you covered if you're craving a grilled toastie after that road trip. Choose from the Mark Trufulo, with truffle oil, rocket, mushroom and thyme, Pastrarnold Schwarznegger, with pastrami, cream cheese, hot English mustard and pickles, or the Yolko Ono, with bacon, fried egg, jack cheese and ketchup.
Toasty Geelong
Toasty Geelong is purely dedicated to grilled cheese, so of course you can expect the kitchen to go all out for their toasties. They are quite massive too, from the cheeky cheeseburger – which just has everything a classic cheeseburger would – to the simple salmon and cream cheese, distinguished with its generous more-is-more serving.
Tiny Of Beechworth
Tiny of Beechworth is a small but mighty local in the High Country town of Beechworth with relatively strong cult following for their jaffles. The menu changes all the time, so your best bet is to just rock up and ask for the best recommendation of the day.
---
After something more substantial? Check out the best new restaurants in Melbourne for 2021 or, if you want something more specific, the best ramen in Melbourne.