Since Mamasita first opened in 2010, Melbourne has seen a constant rush of authentic Mexican restaurants opening each year. From rustic kiosks to decadent interiors, there's virtually no corner of the city left untouched by freshly made tortillas and top-shelf agave spirits.
Importantly, it goes far beyond the standard tacos and burritos, highlighting the rich diversity and regionality Mexican cuisine is based upon, not to be outdone by the city's swarm of Italian, French and Japanese flavours when it comes to distinct techniques and quality ingredients.
To help direct you towards the best, here are our favourite Mexican restaurants in Melbourne.
---
---
Melbourne CBD Mexican Restaurants
Mamasita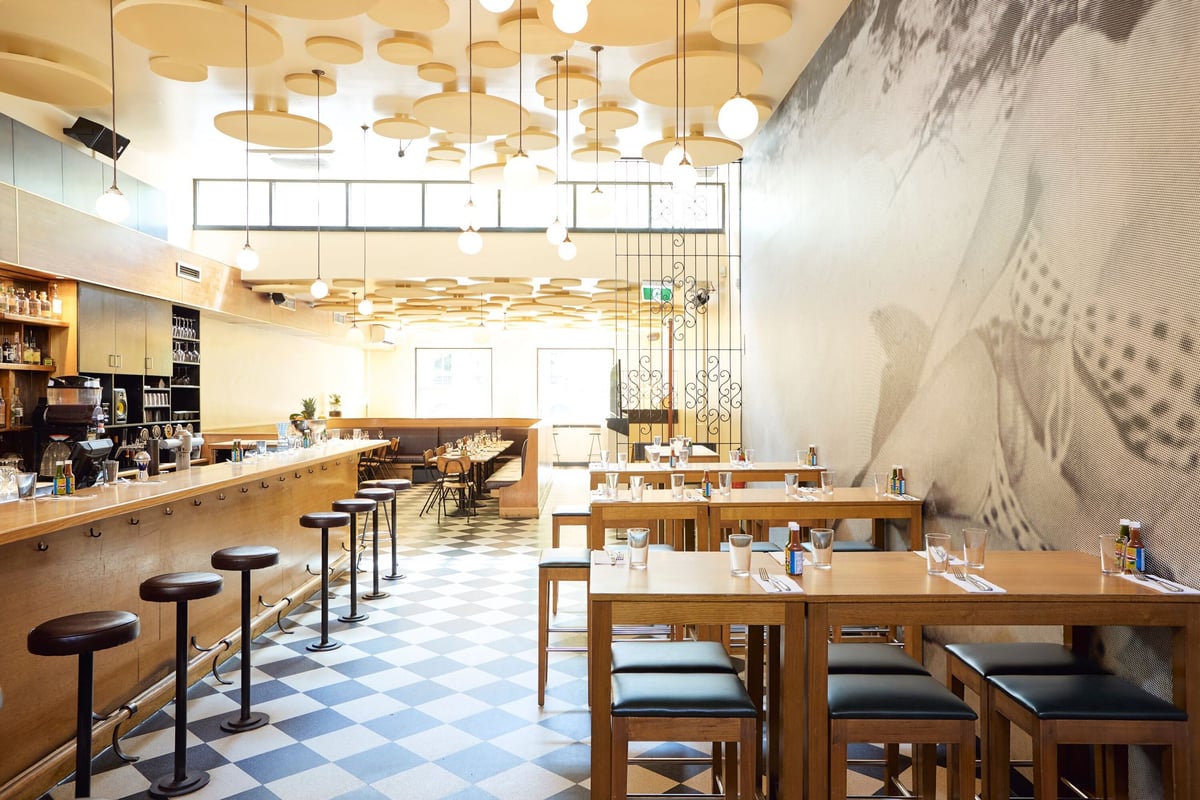 Mamasita is unequivocally the pioneer when it comes to Melbourne's undying love for Mexican cuisine. The Collins Street institution, which opened 10 years ago, is as vital as ever, having undergone a 2019 refresh to bring it closer to the atmosphere of 1950s Mexico City. It's a vibe that pairs well with the regionality on display throughout Martin Zozaya's ever-changing and season-driven menu.
Favourites include handmade fresh burrata with guajillo-chipotle salsa, a Peruvian-style ceviche of market fish, lamb barbacoa tostadas, and chargrilled beef short rib with arbol chimichurri. Plus, there's no going past the kitchen's fresh guacamole, which is mixed with totopos, onion and coriander.
---
CDMX CBD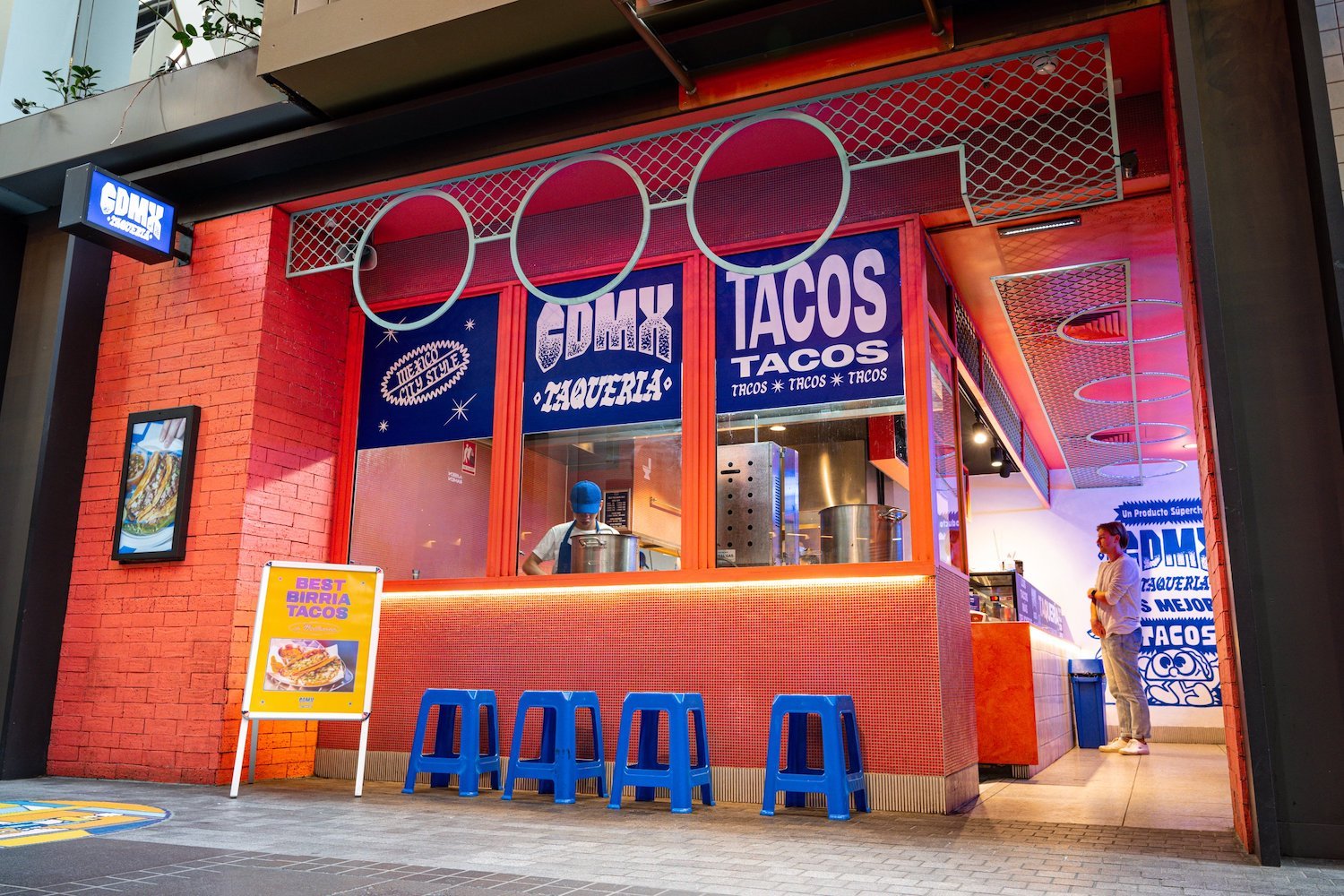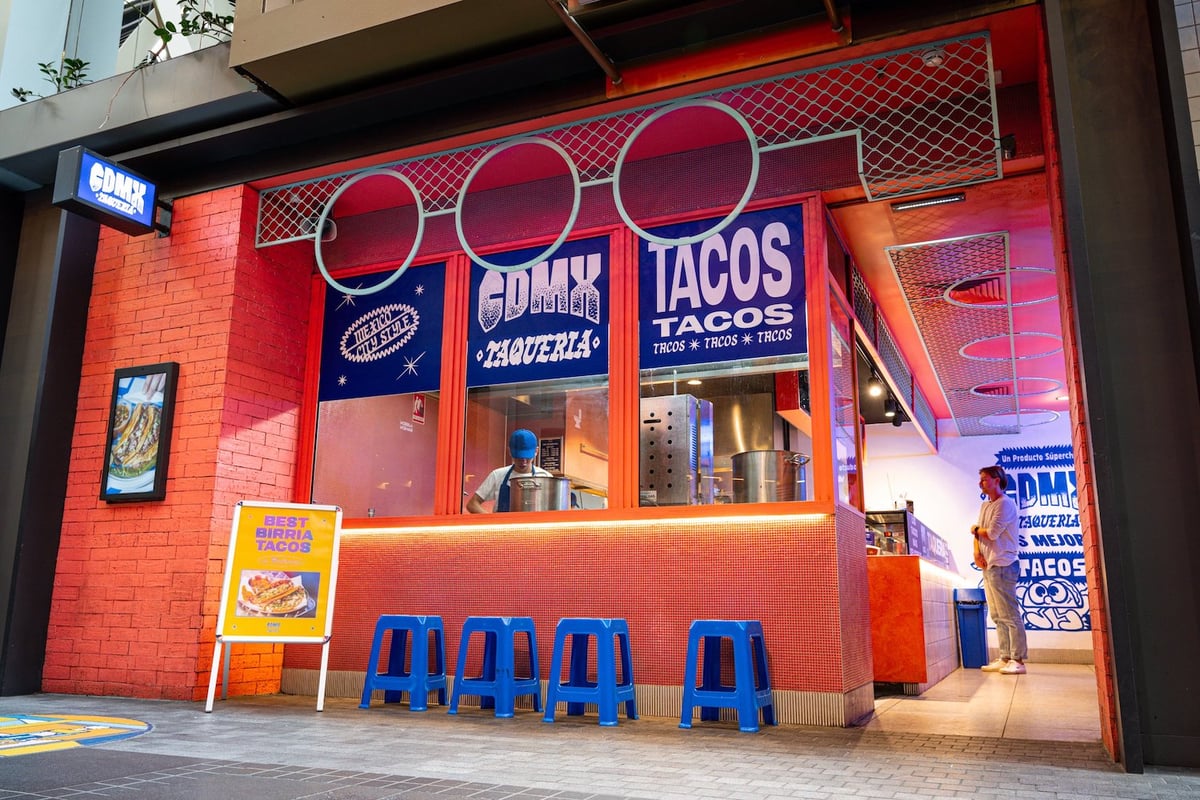 Founded by the same folks who opened the doors of Seddon's Superchido, CDMX CBD is as swift and unpretentious a restaurant as you might find on the streets of Mexico City. With veteran Daniel Pineda behind the vision of this CBD restaurant, you'll find original classics like achiote-marinated pork belly tacos, or for the vegetarians, deep-fried potato tacos dripping in tomato-and-chipotle-stewed onions. Elite eating.
---
Tres a Cinco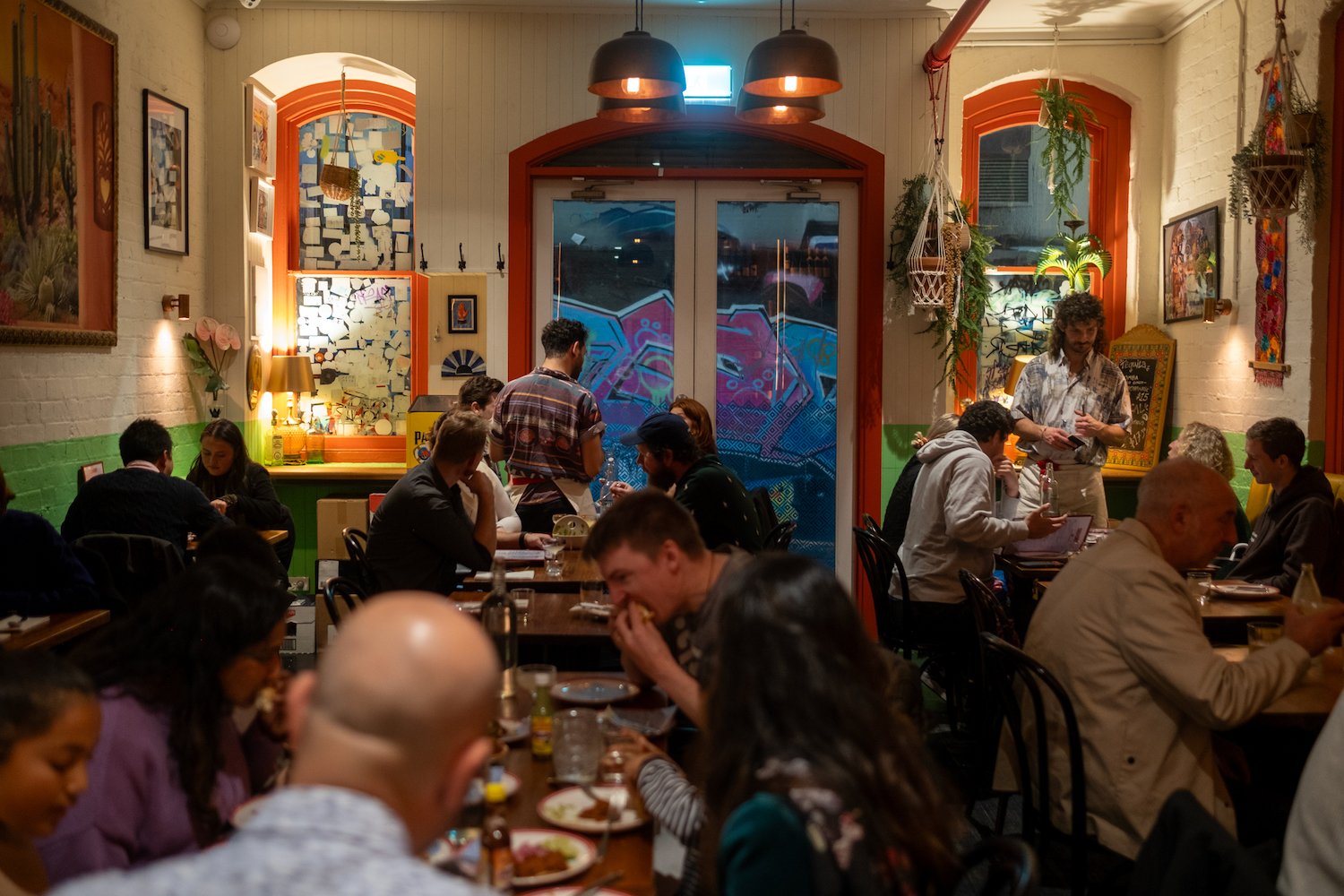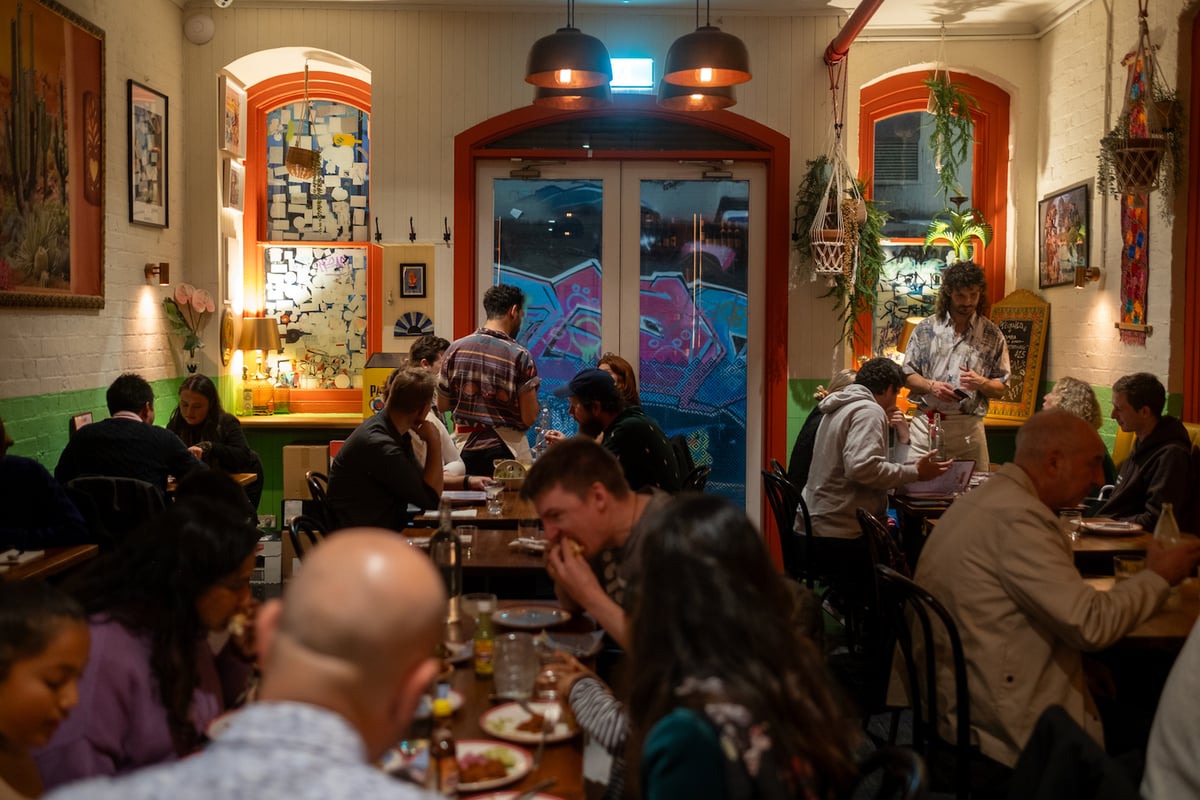 You'll find Tres a Cino down Hosier Lane. Don't think it's a tourist trap, though. Tres a Cino has a firm grasp on what makes great, satisfying and generous Mexican food with a modest list of taco fillings and larger dishes like beef stew quesadillas. It's one of the more convenient spots for a quick Mexican feast before heading out to explore Melbourne CBD.
---
Mesa Verde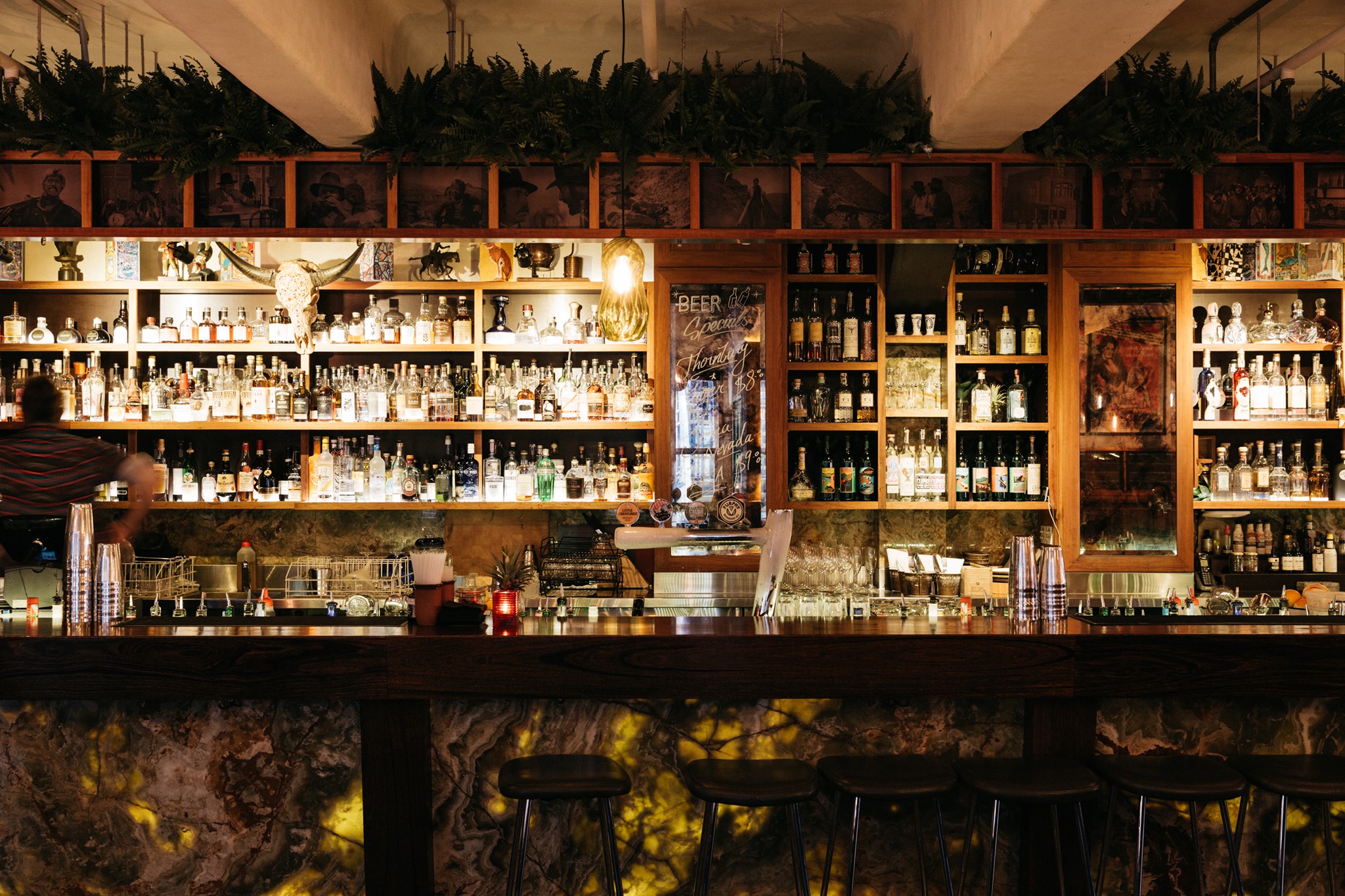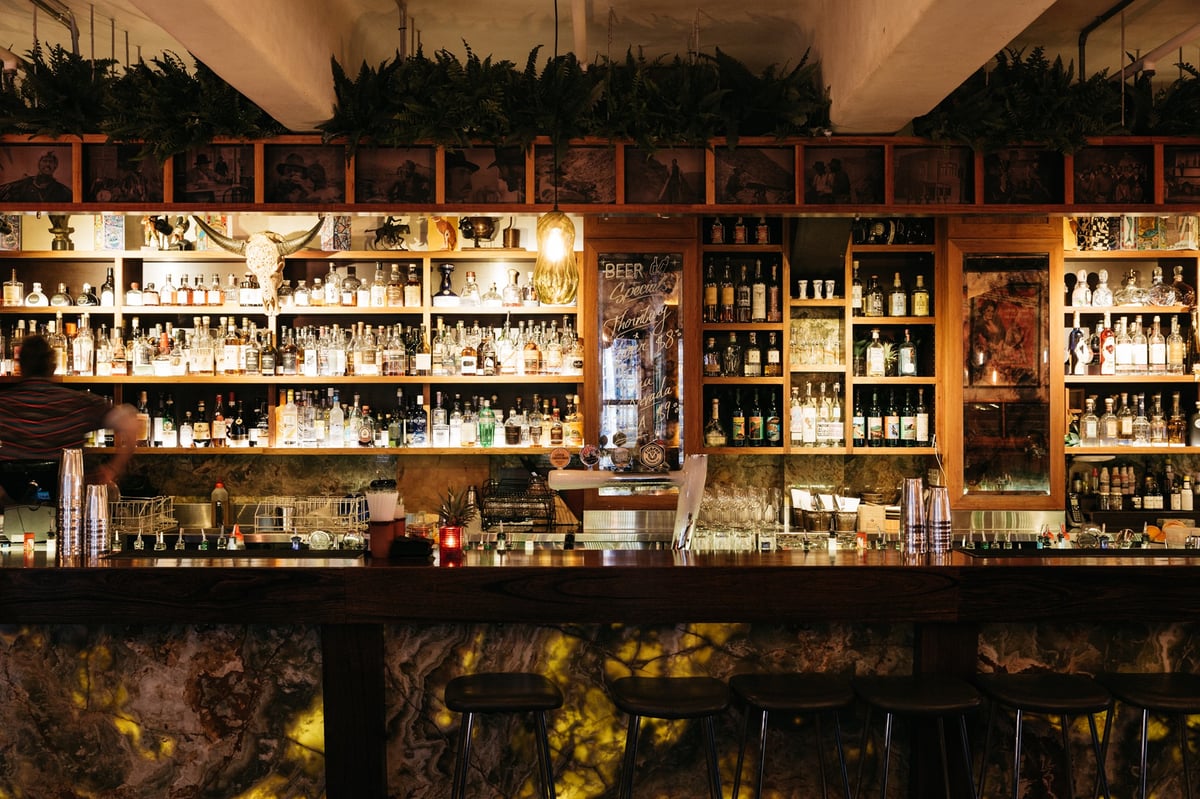 Occupying the top floor of Curtin House with a festive atmosphere, the forward-thinking Mesa Verde uses produce from its well-maintained rooftop garden to keep the kitchen's extensive menu in top shape. This is reason enough for them to focus on the lighter flavours of Mexican like airy heirloom tomato tostadas with ricotta, marinated onion chilli and tarragon, and scallop aguachile with coconut, jalapeno, radish, avocado and finger lime.
While you'll probably need to keep things light to make up for that seemingly endless parade of top-tier tequila, the comfort classics are always on display with a refined approach. Think pork belly in a tamarind glaze served with pickled peppers, coriander and crema, and market fish ceviche tossed with blood orange, avocado, red onion, and cherry tomato.
---
Mejico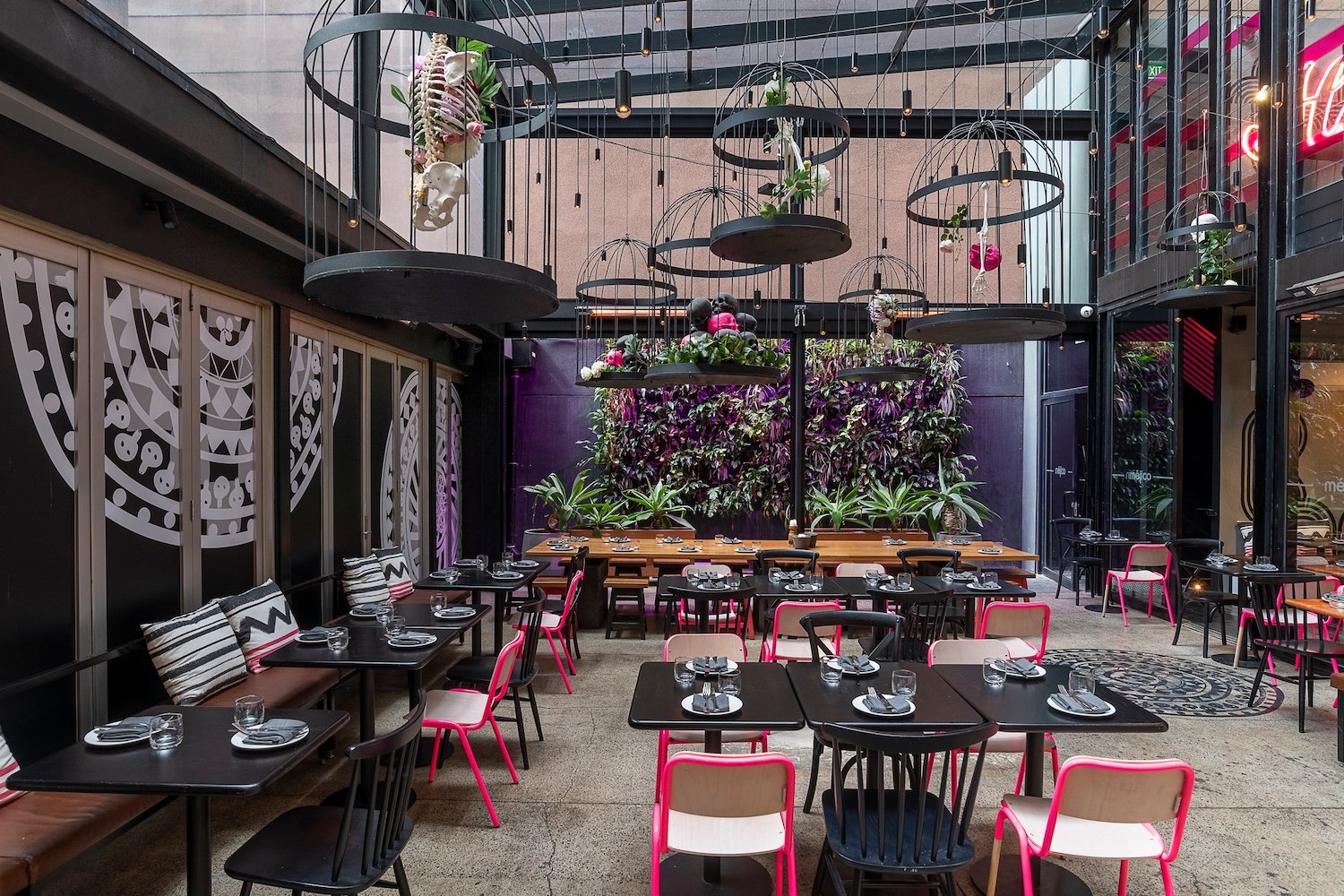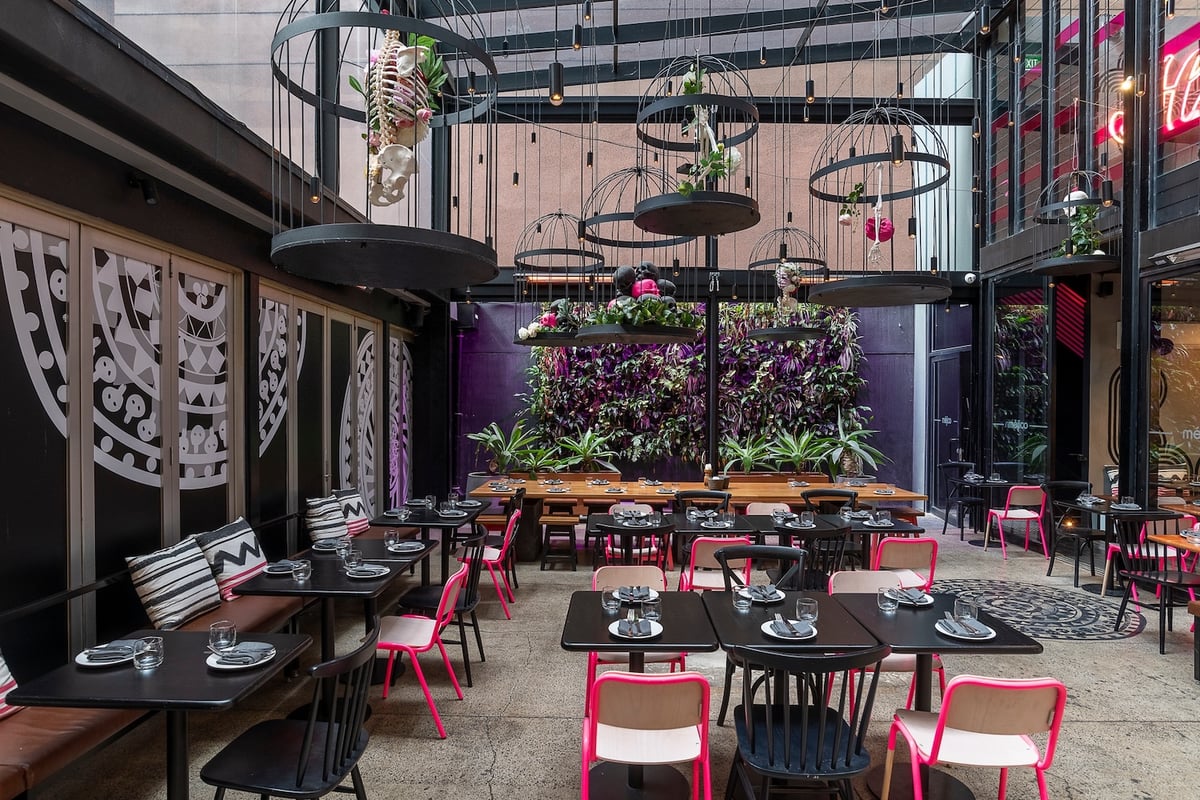 Sydney-born Mejico has officially expanded to Melbourne, coming off the back of a solid reputation for reliable eats across breakfast, lunch and dinner.
By morning, you can grab a signature benedict with gypsy ham, chipotle hollandaise and jalapeno crumb, or a mezcal cured salmon with poached eggs and acho mayo. By night, switch that up with pan-fried barramundi with pineapple salsa, and Gippsland lamb barbacoa tacos with a side of chicharrones and beef brisket empanadas.
---
Bodega Underground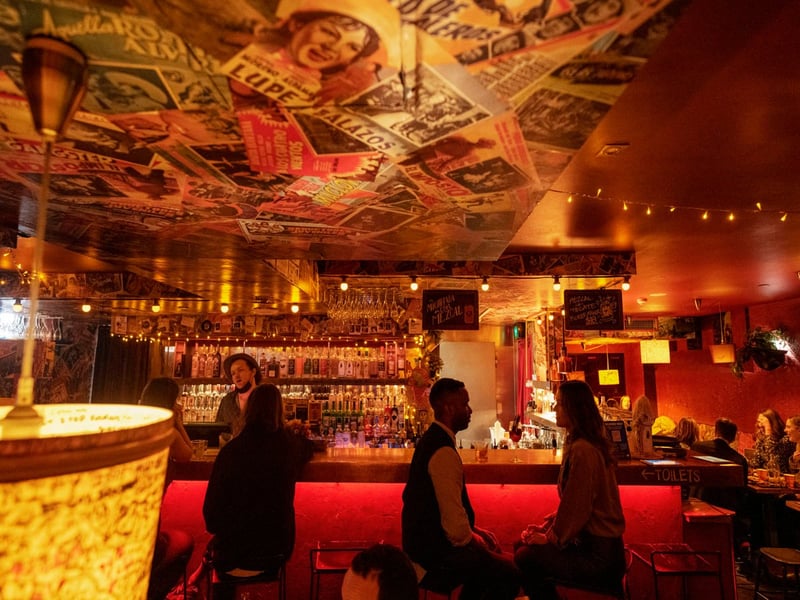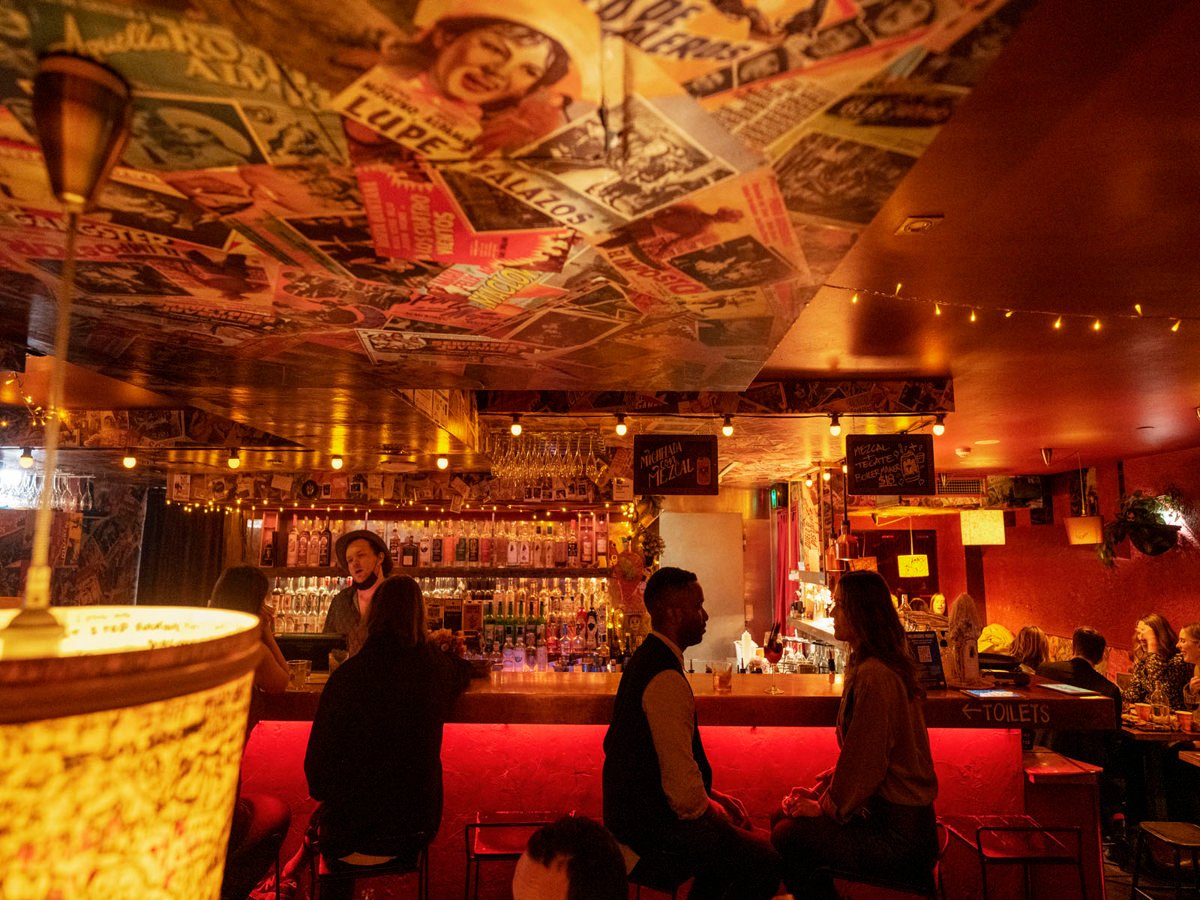 As one of Melbourne's only Mexican restaurants with a menu that's entirely gluten-free and vegan-friendly, Bodega Underground's raucous popularity is of little surprise.
The CBD taqueria has plenty to parade out of the kitchen, from chilli and salted Mexican fried chicken and charred cauliflower al pastor taco, to tacos (served by the pair) with fillings like fried market fish, fried sweet potato, battered zucchini, braised pork, and fried chorizo.
---
North/West Mexican Restaurants
Frankie's Tortas & Tacos, Collingwood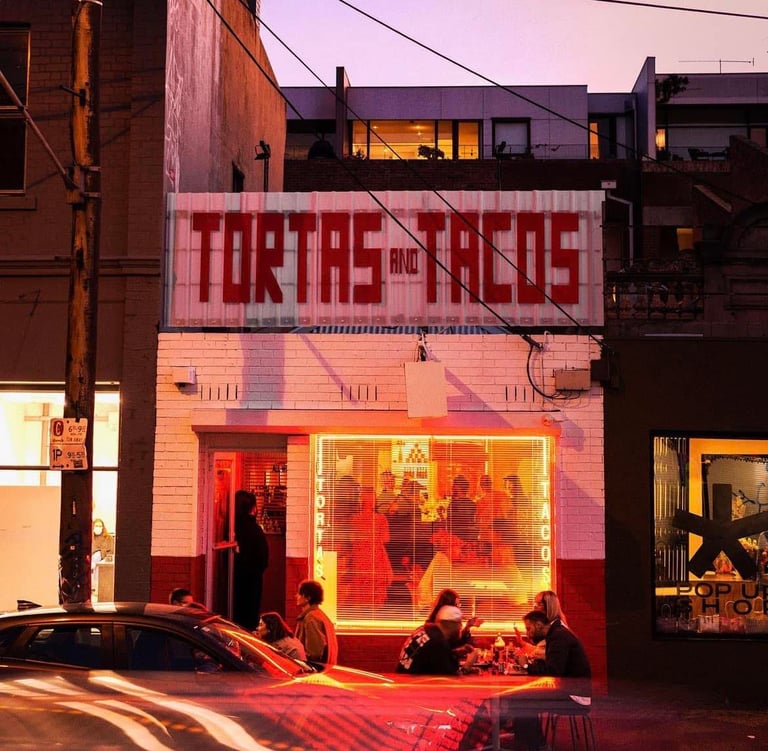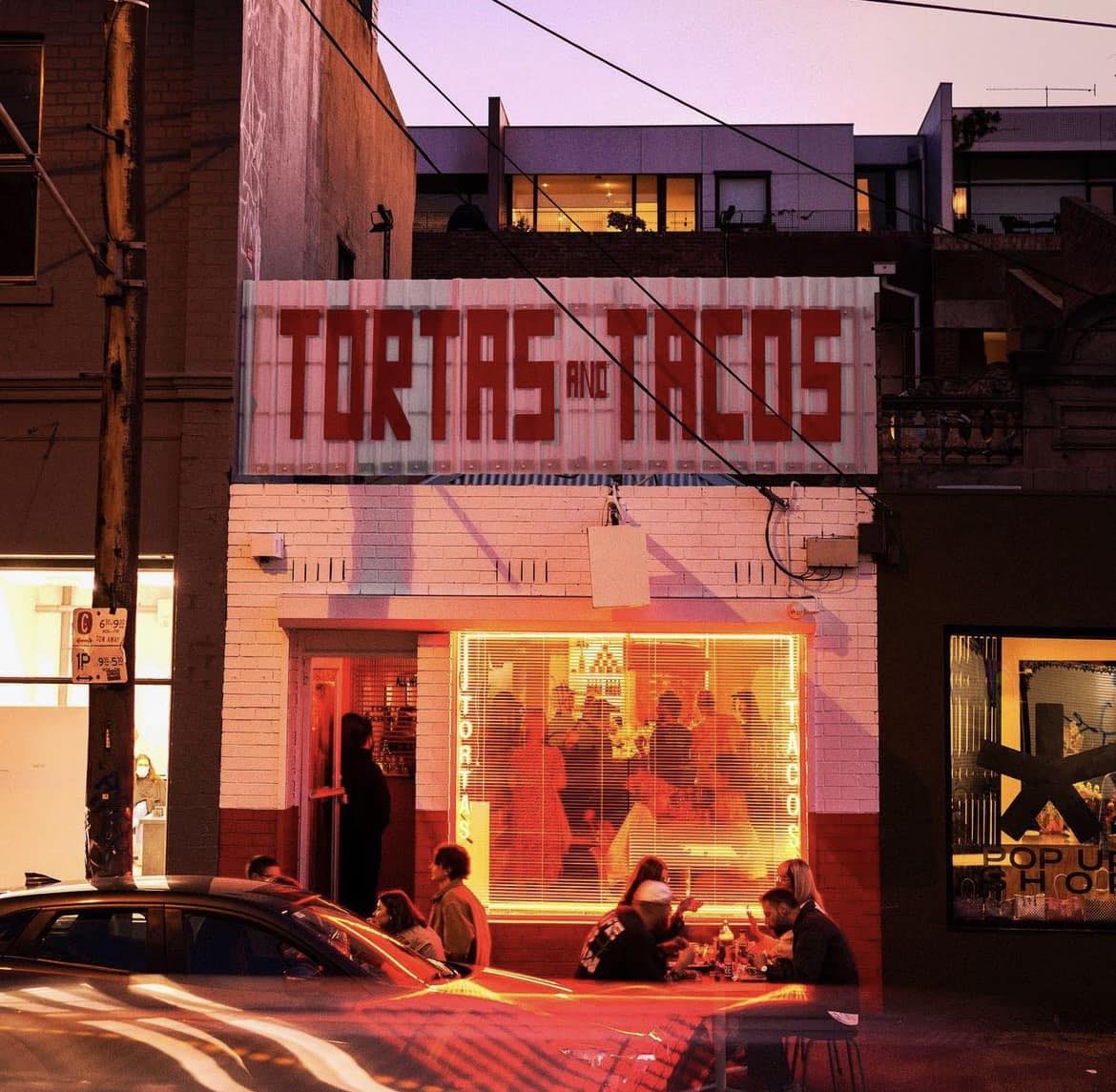 Frankie's Tortas and Tacos is a formidable Fitzroy kiosk that has plenty of company when it comes to the regular queue of hungry folk wreathing around the spot. It's that old-school paper plate appeal that Melbourne locals can't resist, offering a fuss-free and unpretentious atmosphere.
Collingwood was gifted this bare-bones kiosk in late 2020 (before it moved around the corner to Fitzroy). Throughout the pandemic, Frankie's Tortas and Tacos was a beacon for simple take-home enchiladas made to nothing but perfection. On the regular, the menu sticks true to the name — tortas, tacos, and not much else. And whether it's a Milanese-style beef torta, or one of those powerful al pastor tacos.
---
Hotel Jesus, Collingwood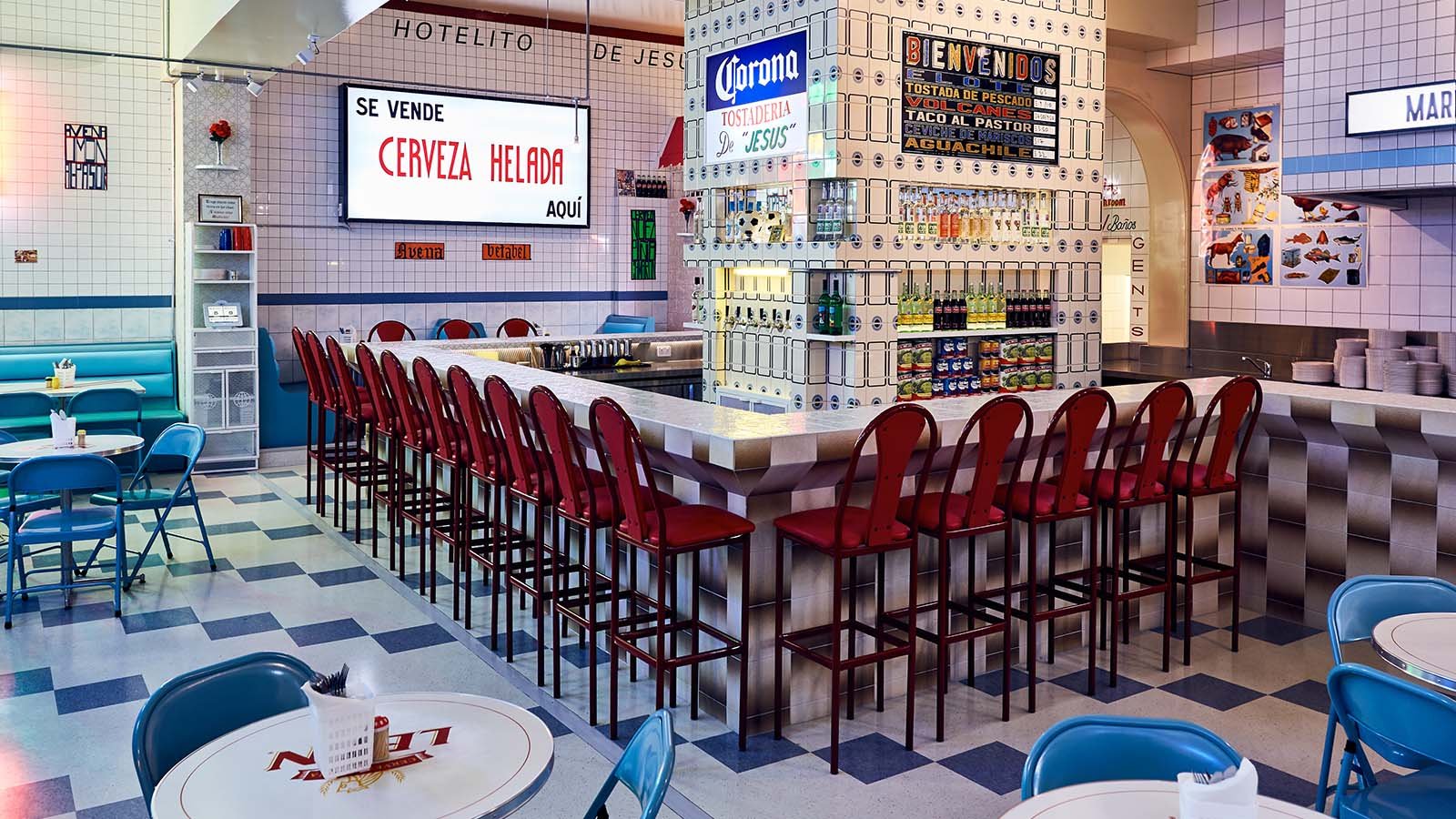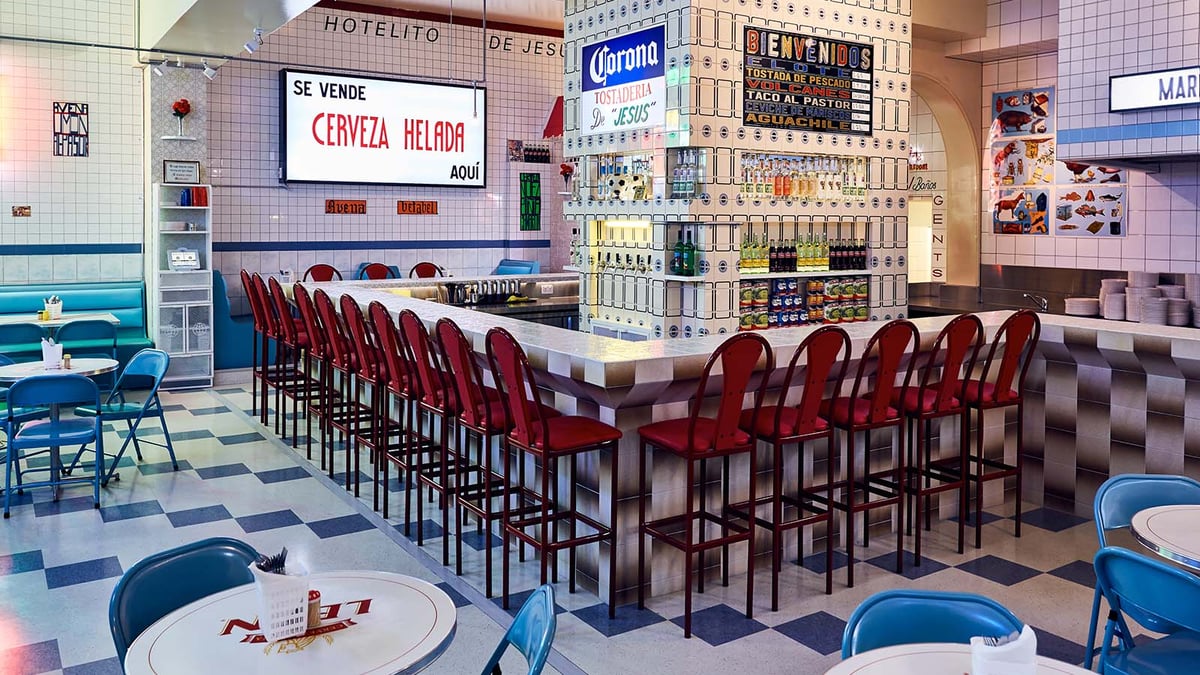 The multicoloured taquerias of the 1970s echo through Melbourne's most formidable Mexican restaurant, Hotel Jesus. The popular venue, from Mamasita owners Nick Peters and Matt Lane, opened in the old Collingwood Post Office back in 2016, transforming the historic building into an eye-catching, light-filled space that's absolutely heaving with top-quality tacos, volcánes and enchiladas.
You'll be hard-pressed to find a discerning Melbourne diner who hasn't already worked their way through Hotel Jesus' manageable list of food options and sank more than a few Oaxaca Old Fashioneds while they were at it.
---
Los Hermanos, Brunswick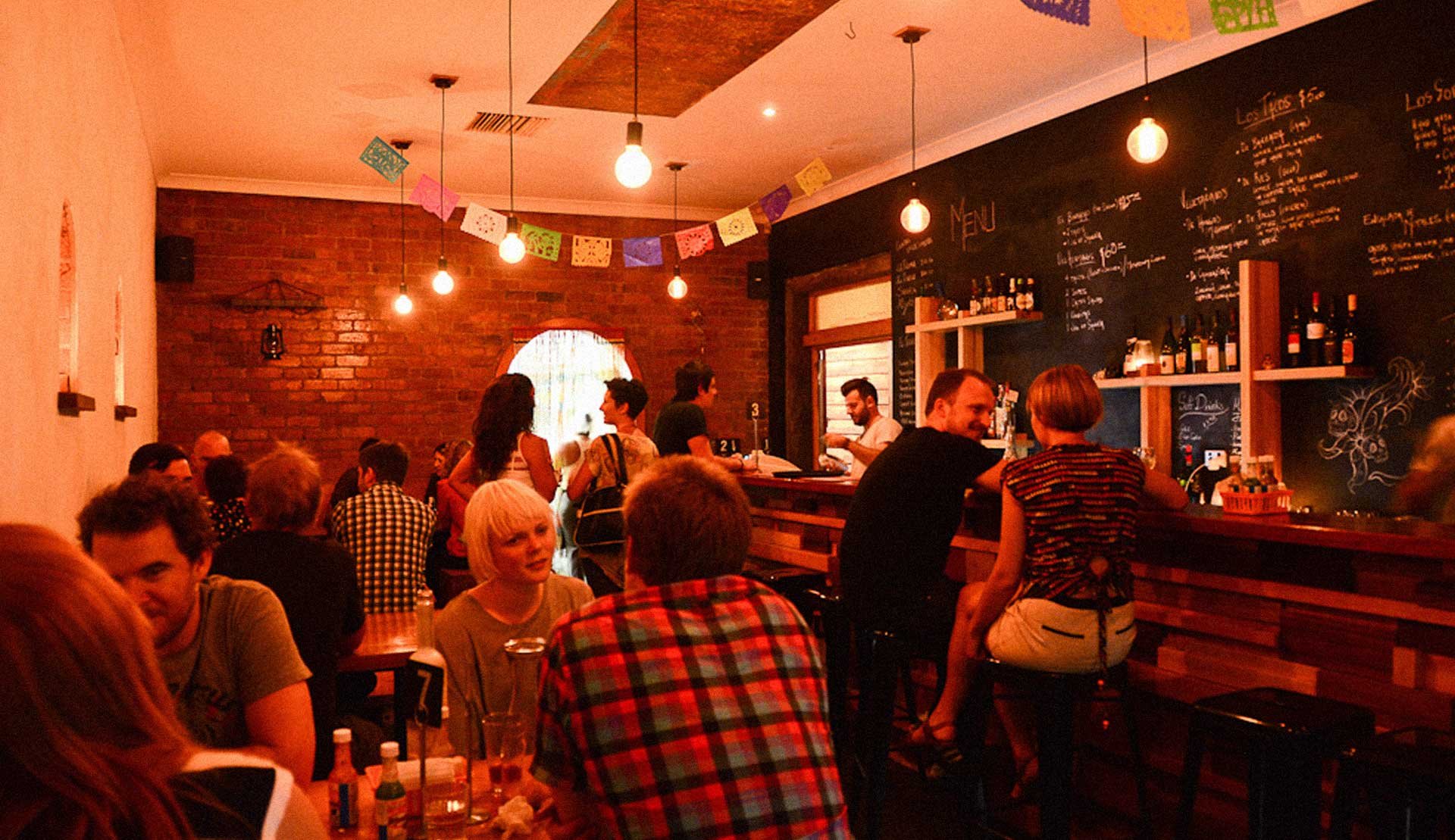 Retaining its party-minded vibe ever since opening in 2012, Los Hermanos has remained Brunswick's go-to spot for rowdy nights fueled by margaritas and tacos. Owner Bruno Caretto has done it while carefully balancing that party life with a semi-serious, sophisticated bar, built as a complete ode to high-quality tortillas loaded with all sorts of fresh ingredients.
They've got gorditas, which you won't find in many other Mexican restaurants across town. It's authentic Mexican bursting with the flavours of fresh produce, best served with one of the regular tequila or mezcal specials scribbled on the bar's massive blackboard.
---
Superchido, Seddon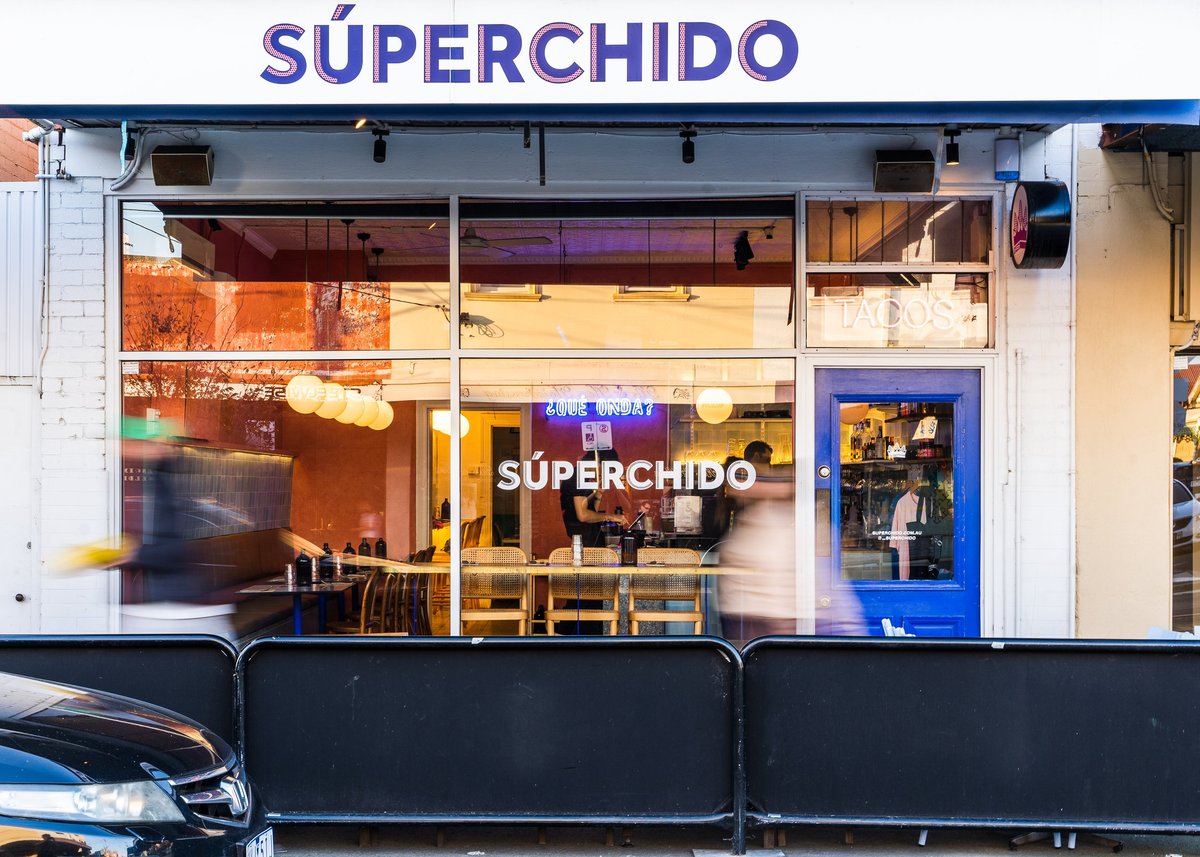 That huge range of Mexican beers at the front bar is what usually pulls locals into Superchido, a small and energetic Mexican restaurant in Seddon that has a solid focus on regional tacos. The kitchen pays homage to numerous stops throughout Mexican and Baja California, acting as somewhat of a history lesson by taking the culinary geography route and highlighting everything from Mexico City's definitive al pastor tacos to Baja-style barramundi tacos – some of the best fish tacos in Melbourne.
The dedication to showcasing authentic Mexican food is best expressed with main dishes like the Mexican seafood rice paella from Veracruz and the slow braised black Angus from Jalisco.
---
Taquito, Carlton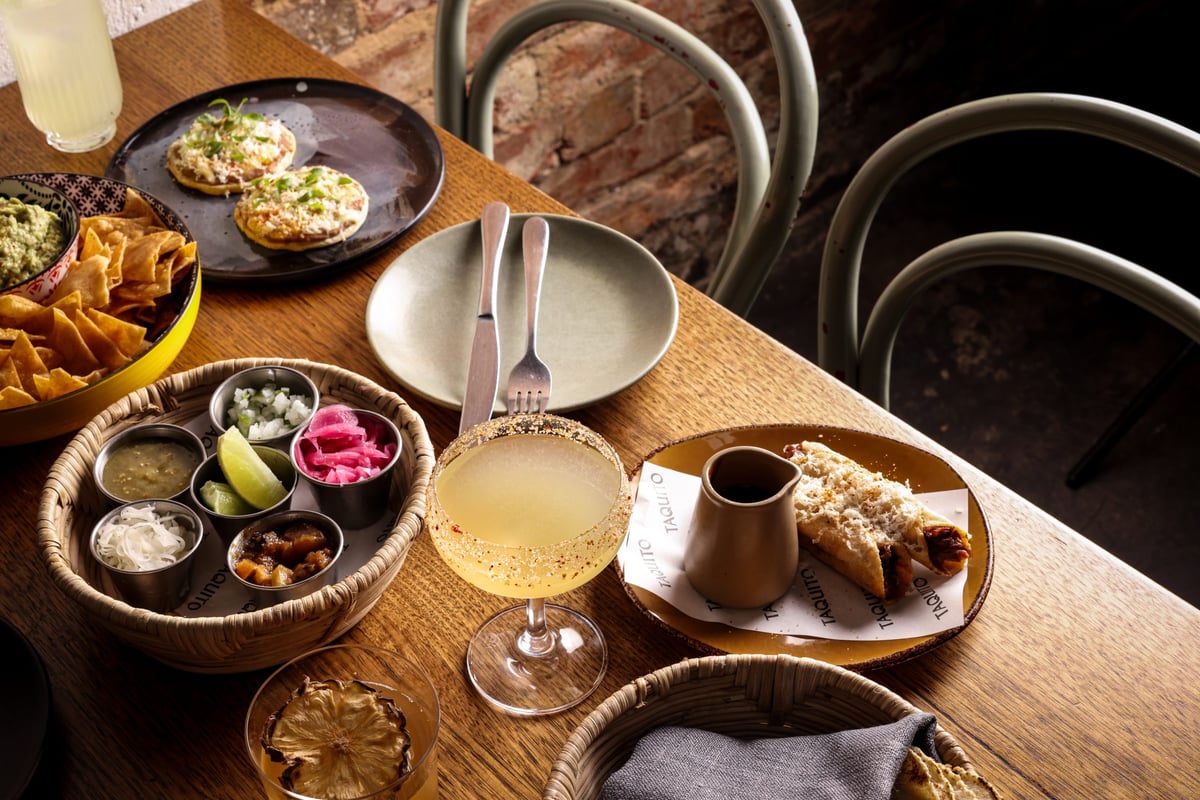 When it comes to Mexican food, the humble tortilla is king. The flat, circular bread is the anchor for most of Mexico's most popular dishes, which makes it somewhat surprising that Taquito is one of the only spots in Melbourne that actually makes its own tortillas on-site.
Obviously, this diminutive Carlton kitchen is a stickler for detail, dressing up those stone-ground gluten-free corn tortillas to the perfect proportion, highlighting just how much better Mexican is when not only texture and flavour is paramount, but dimension too. The perfectly sized tacos come with plenty of different fillings, such as crispy skin chicken chicharron, Baja style crispy fish, slow-cooked pork hock, and chamomile baked sweet potato.
---
The Happy Mexican, Abbotsford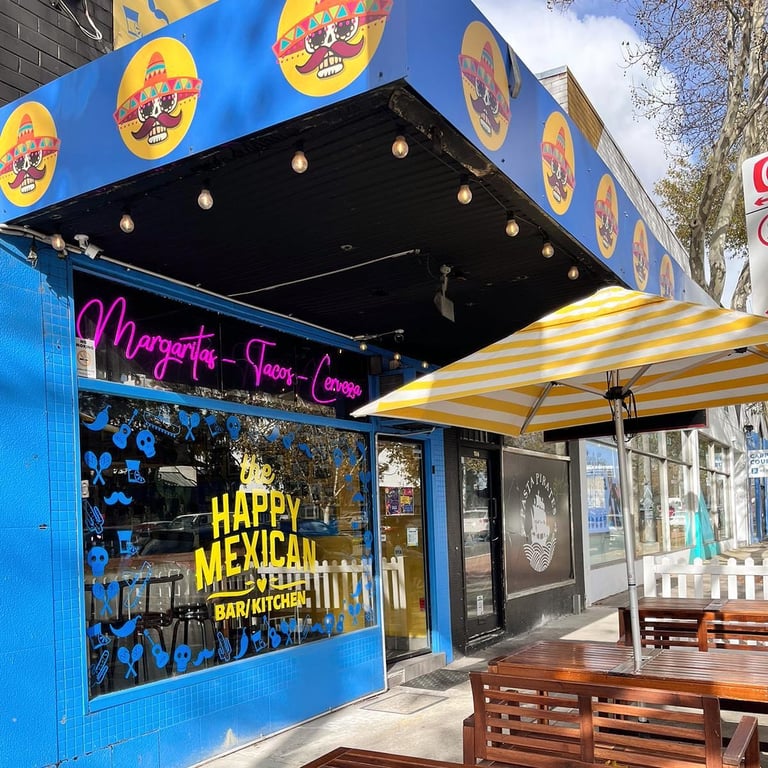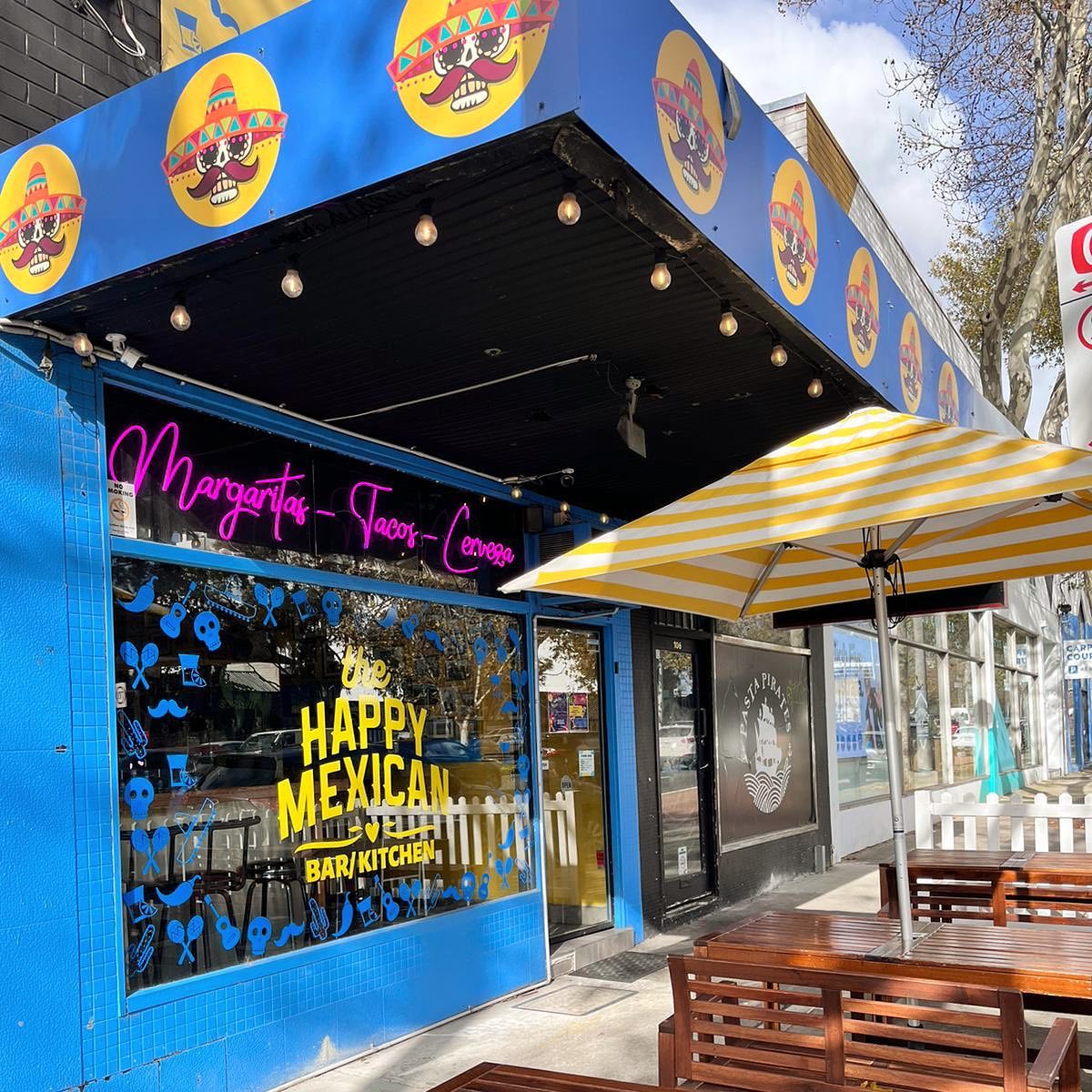 Just a few hops over from Collingwood Station, Hoddle Street newcomer The Happy Mexican has immediately been stamped as one of the best Mexican restaurants in Melbourne. True to its effervescent name, the small venue is a bounty of multicoloured decor, dressed up with antique sombreros and cacti bringing pops of green to the bright yellow entrance.
Extra points if you zone in on their signature: an aguachile tostada made to a traditional sinaloa recipe, topping a flat crispy corn tortilla with ceviche style prawns, cucumber, red pickle onion, green apple, salsa verde, guacamole, and chipotle mayo.
---
La Tortilleria, Kensington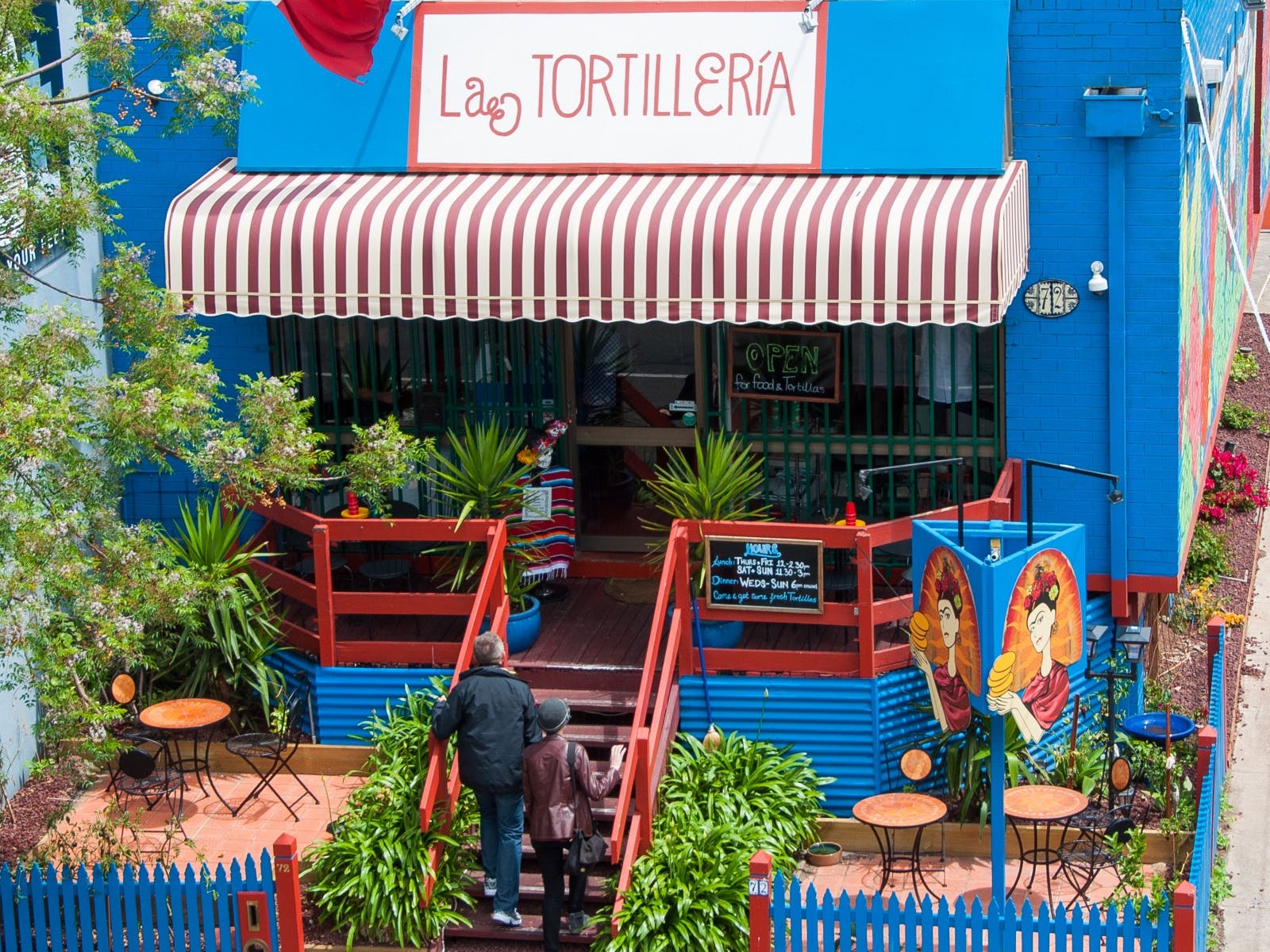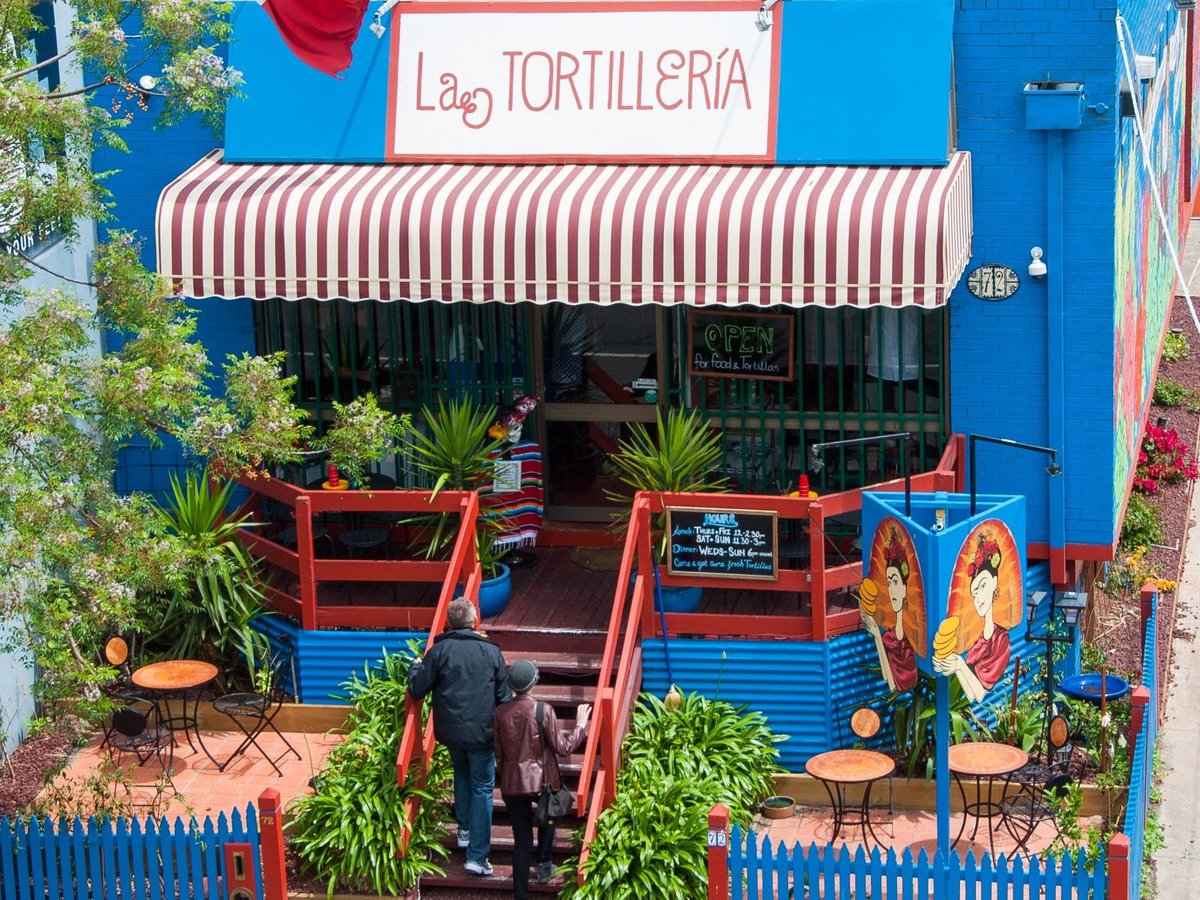 Using the same traditional method indigenous Aztecs have been using for centuries (called "nixtamal"), La Tortilleria creates their own stone-ground corn tortillas daily and supplies some of the other best Mexican restaurants in Melbourne.
Armed with a mill and tortilla ovens imported from Mexico, and sourcing corn from Aussie farmers, this widely acclaimed restaurant maintains a strong grip on high-quality Mexican food. The 100% locally-made, gluten-free and vegan tortillas are used to full effect, whether guests are starting with chilaquiles (like nachos but with more sauces) and beef cheeks, or going all out with the different varieties of tacos.
---
Hello José, West Melbourne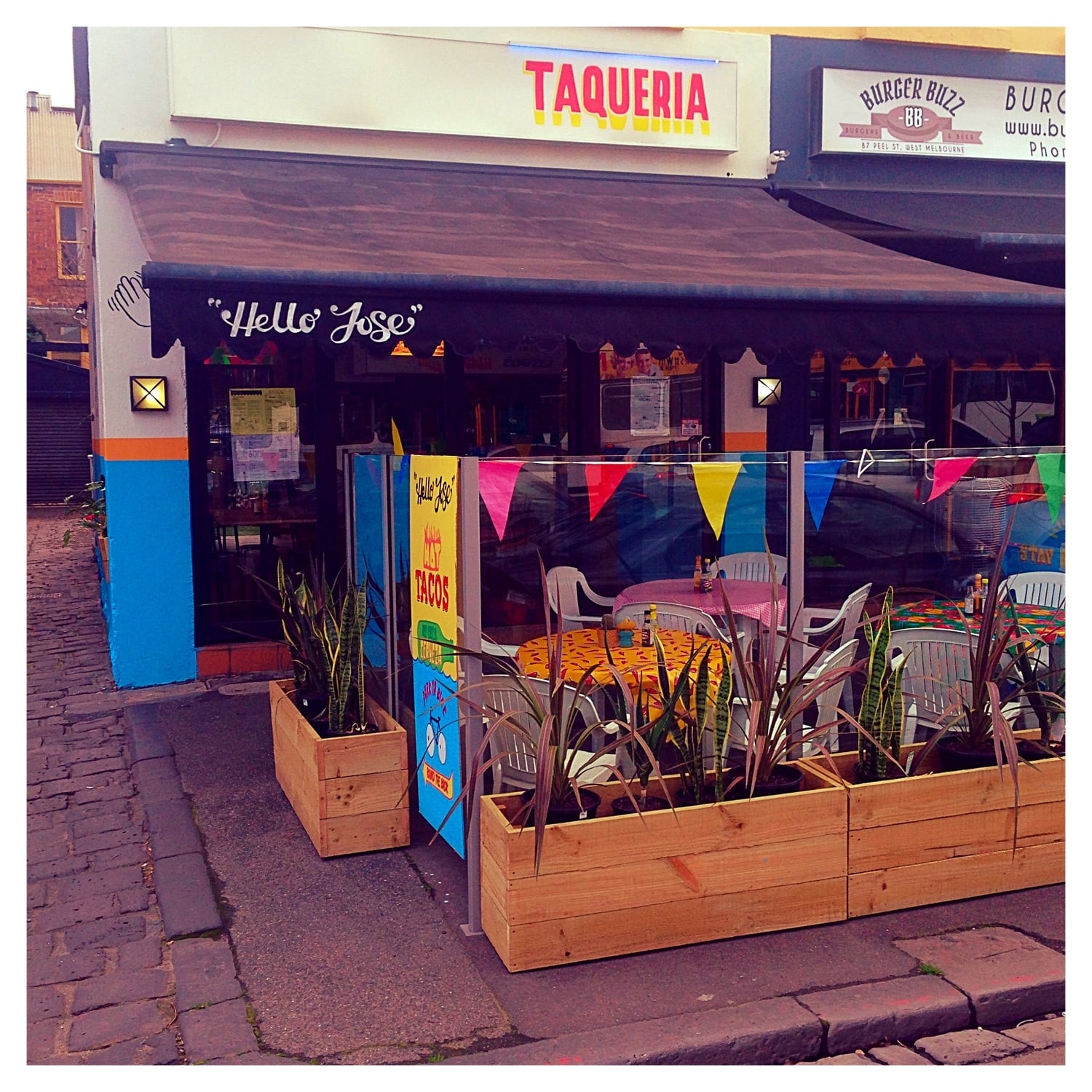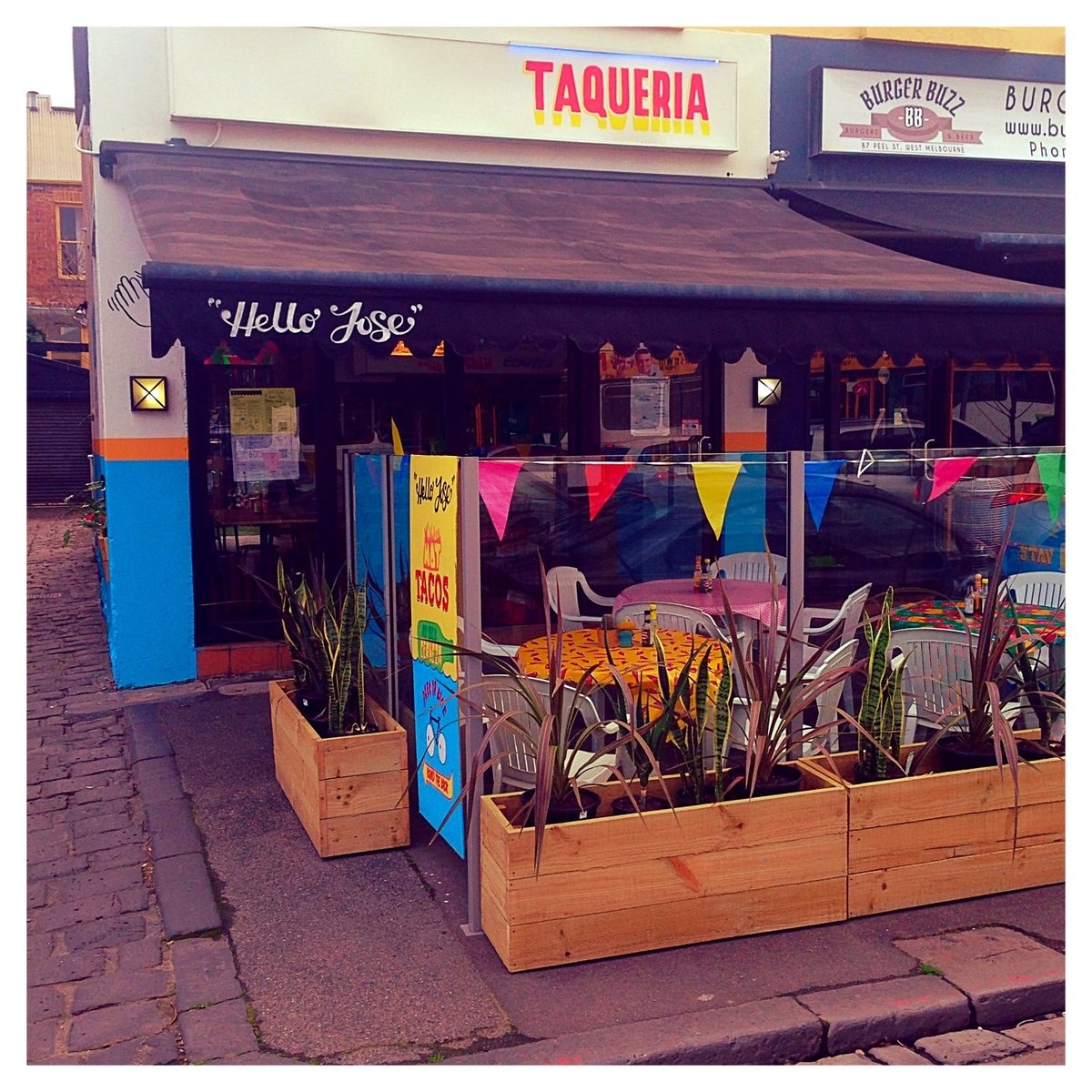 Those chipotle chilli chicken wings go down as an absolute treat at this West Melbourne taquería, opened by housemates Scott Witham and Andrew Wilson following a trip around Tulum and a fortuitous run-in with the eponymous José.
The disco-flavoured, hyper-colourful taqueria, just a short walk from Queen Vic Market, is dedicated to the enigmatic figure, which has become such a hit amongst locals that it's now considered one of the area's trendiest nights out, with groups of mates regularly scoffing down those excellent beer battered fish tacos and those perfectly made churros.
---
El Sabor by El Cielo, North Melbourne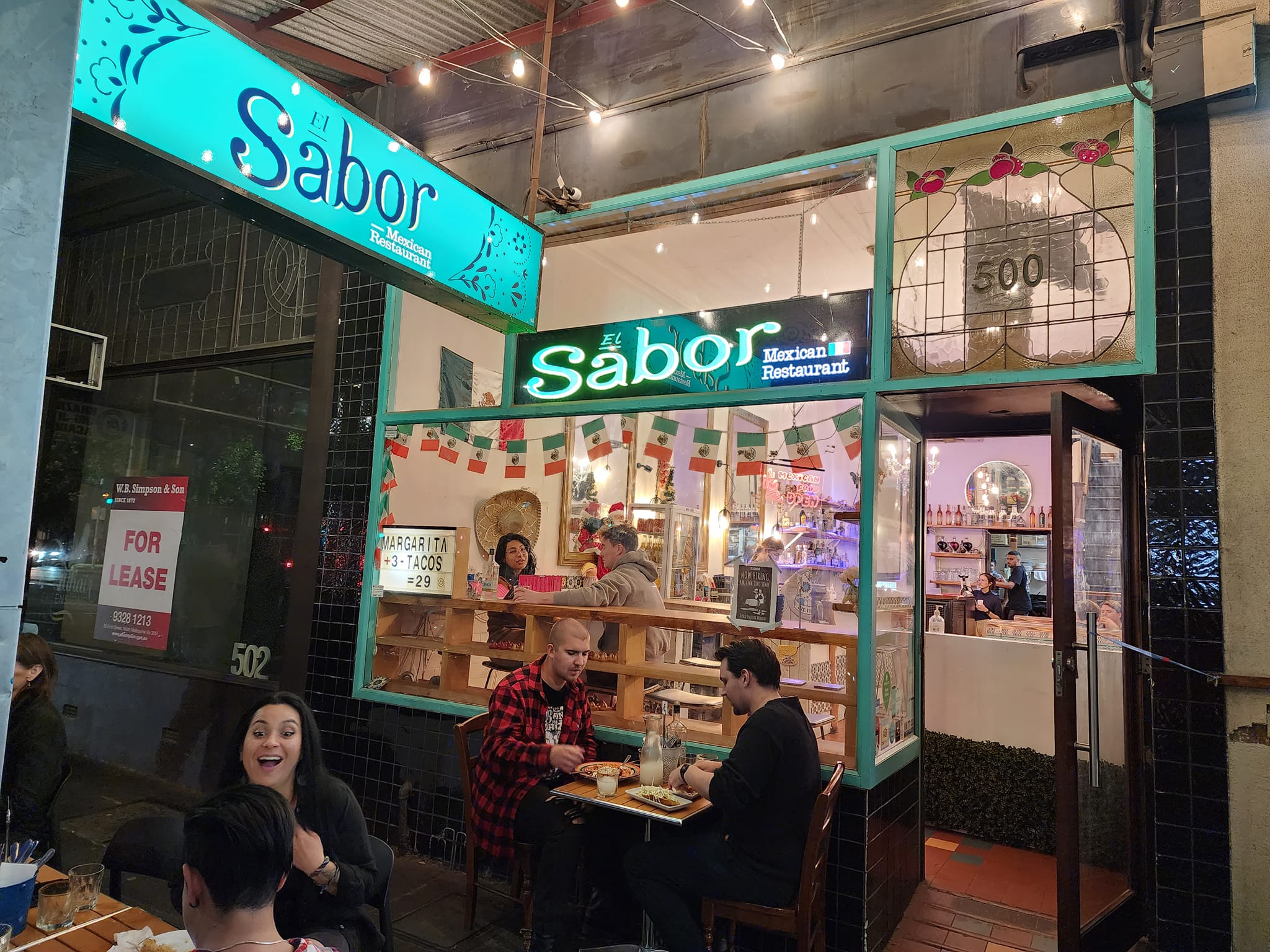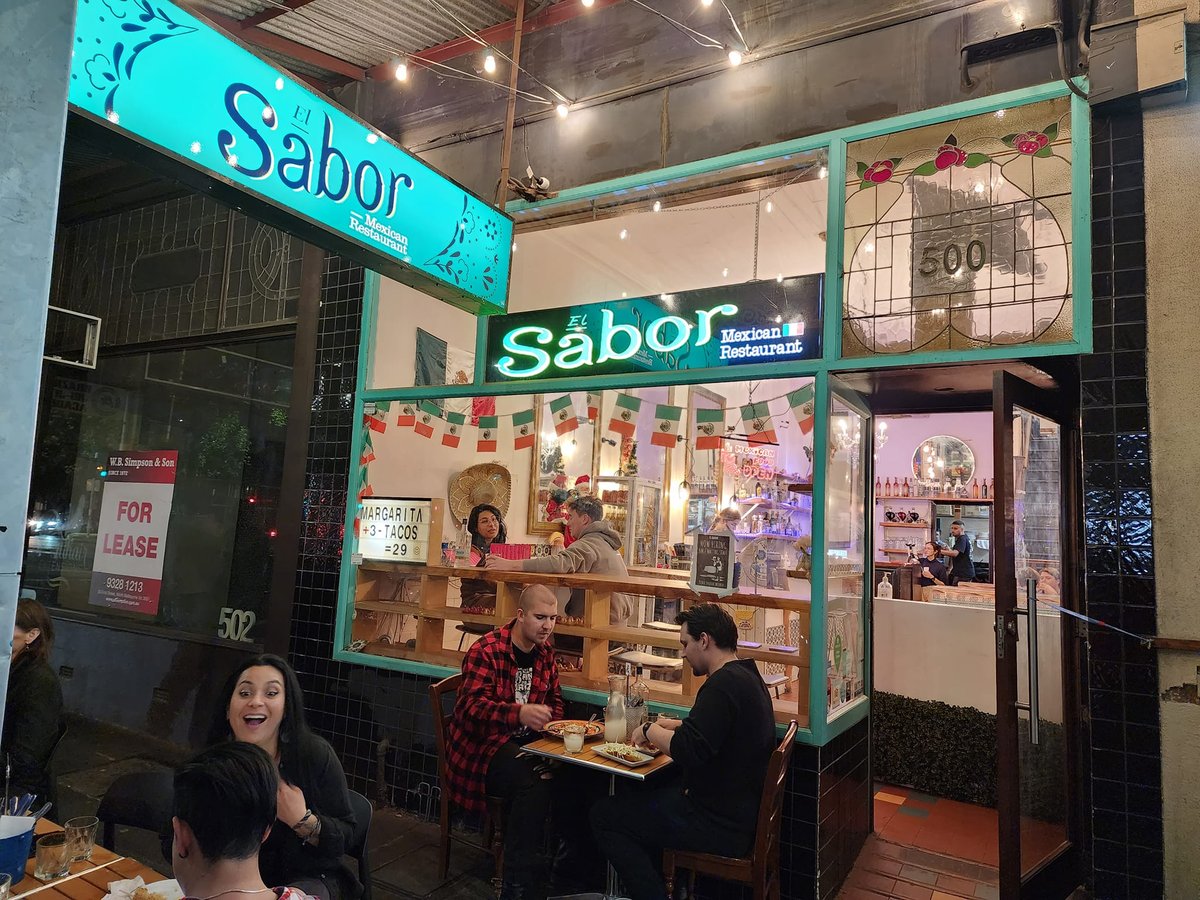 A vibrant two-level cantina in North Melbourne, El Sabor by El Cielo maintains an admirable focus on authentic Mexican that's both consistent and generously proportioned. And that's no surprise, given the absolute worship of Mexico City's favourites and faith in the country's most beloved comfort dishes.
Co-founder Cesar Duran, who is a Mexico City native and founded one of Melbourne's first tortillerias – El Cielo — narrows focus on street food here, ranging from fajitas that are big enough for two people to crispy quesadillas, loaded tostadas, and flautas (deep-fried rolled tacos).
---
South/East Mexican Restaurants
Radio Mexico, St Kilda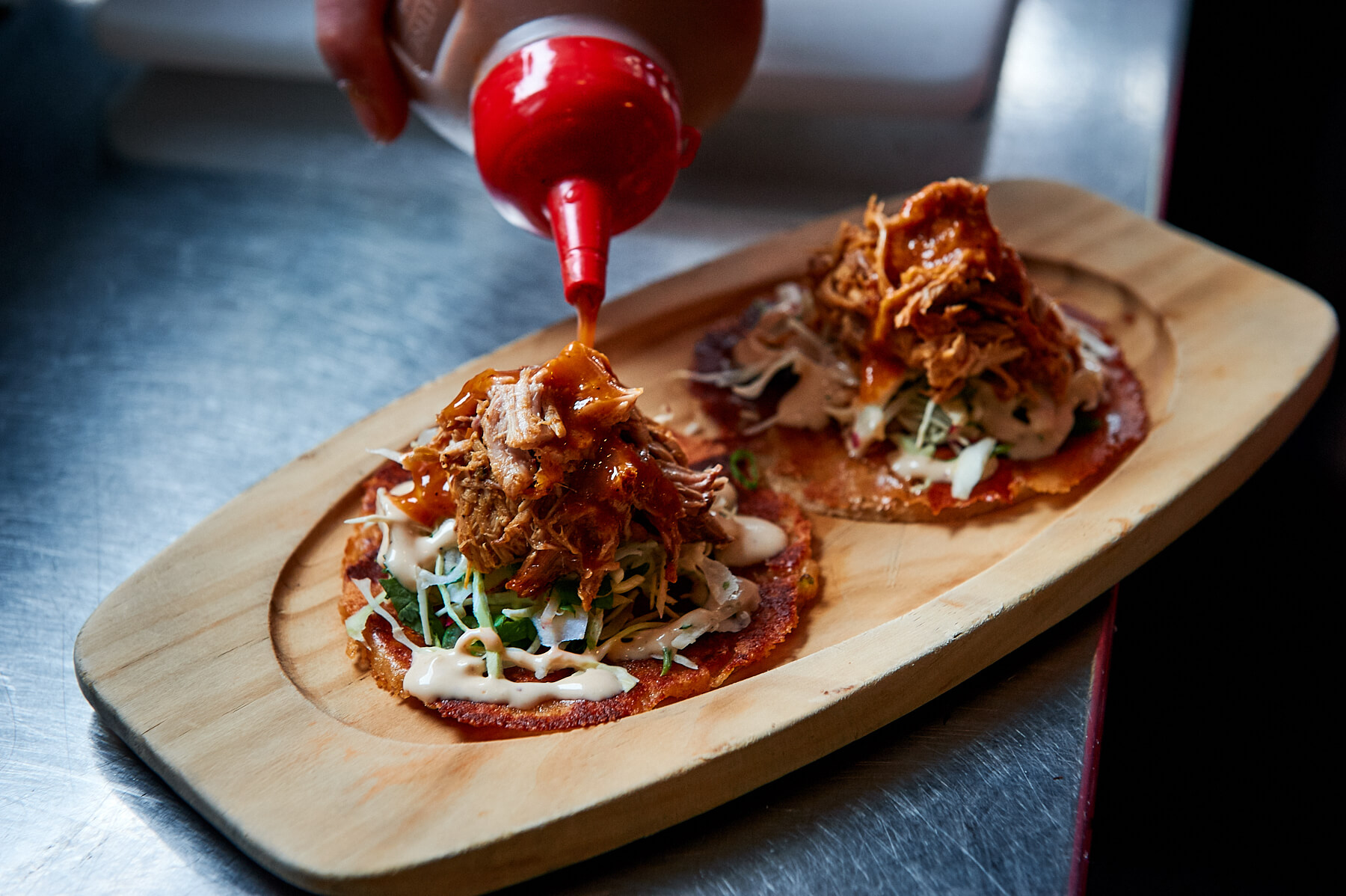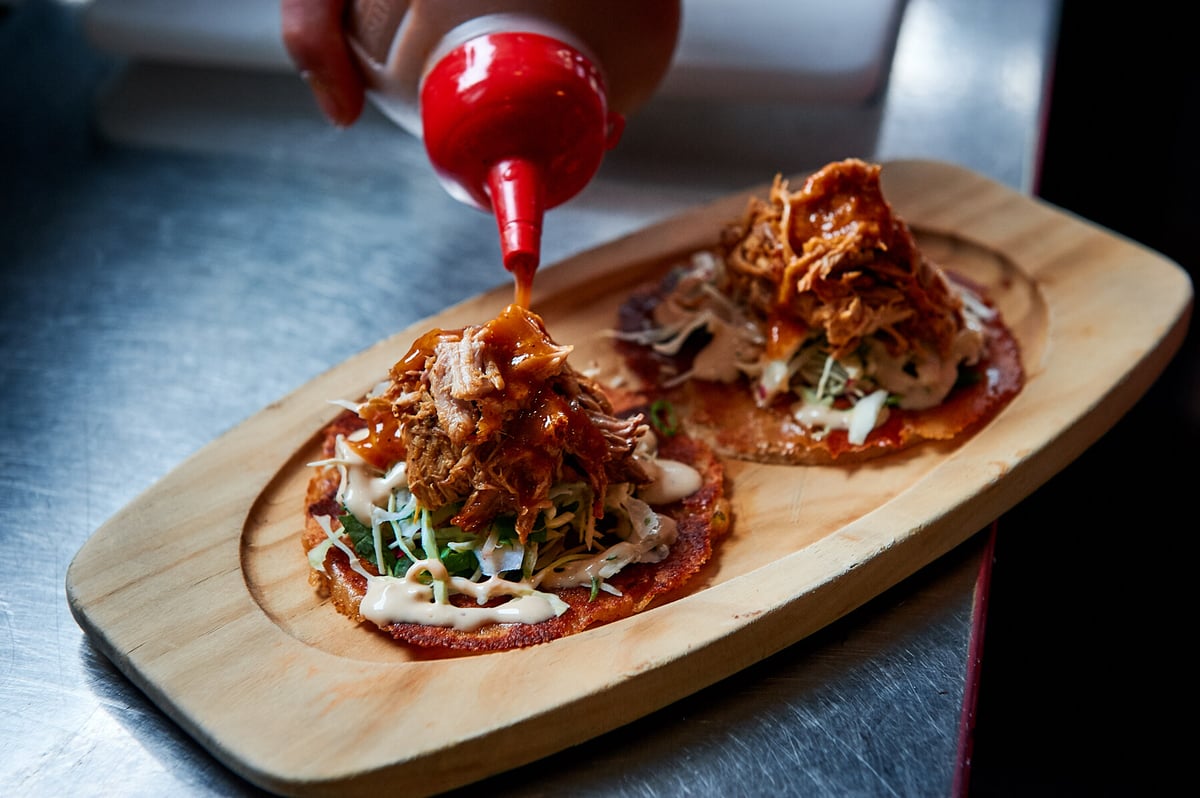 Head south to St Kilda to stuff yourself silly with mezcal-marinated beef enchiladas and slow-roasted pork belly (served in a dance with pineapple salsa of course).
Radio Mexico is sharp on the vibrant flavours of Mexico City, sticking with tradition but having just enough fun with it to offer dishes you're unlikely to find anywhere else, like spanner crab tostadas with corn and avocado, a house speciality of undying popularity.
---
The Black Toro, Glen Waverly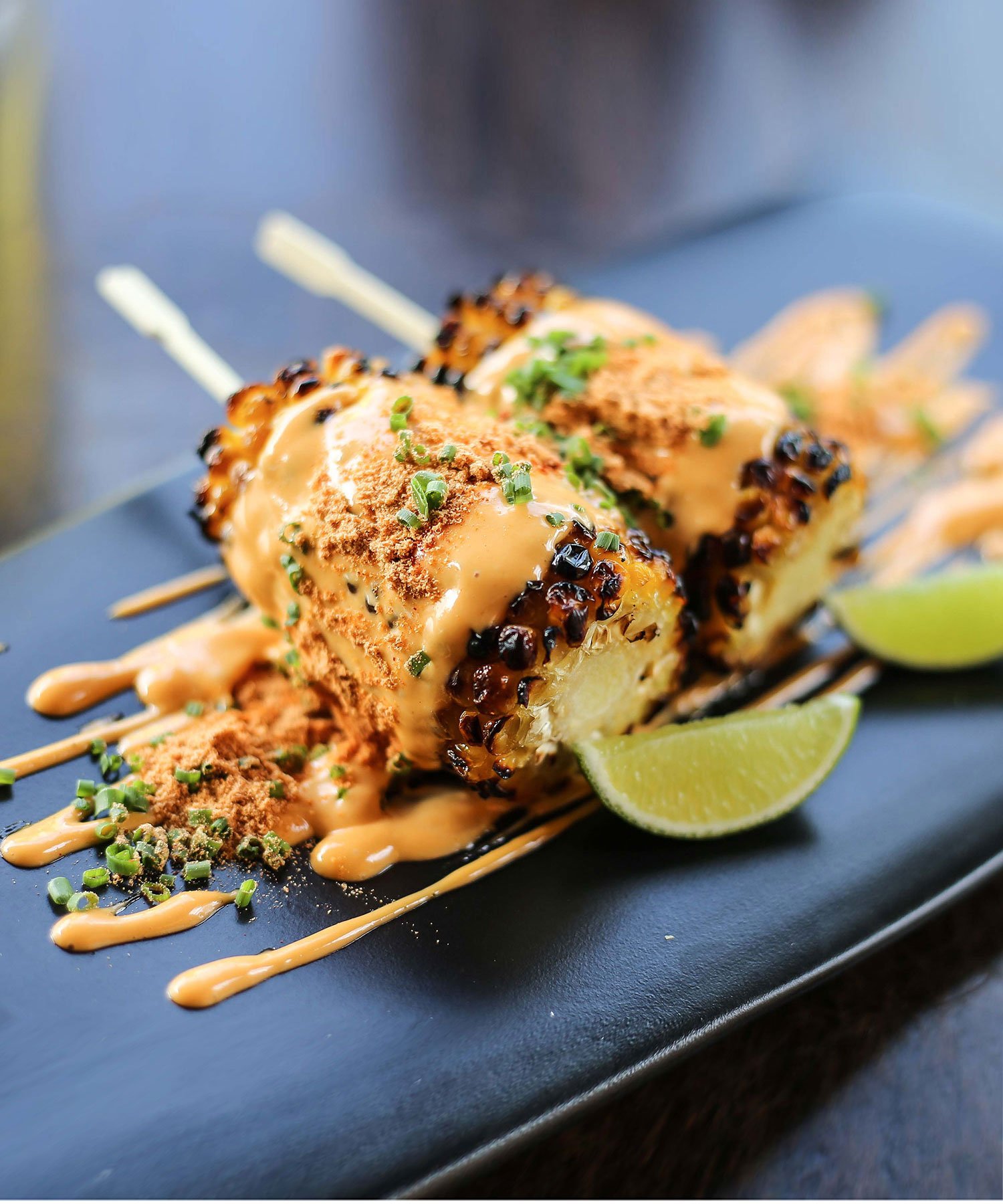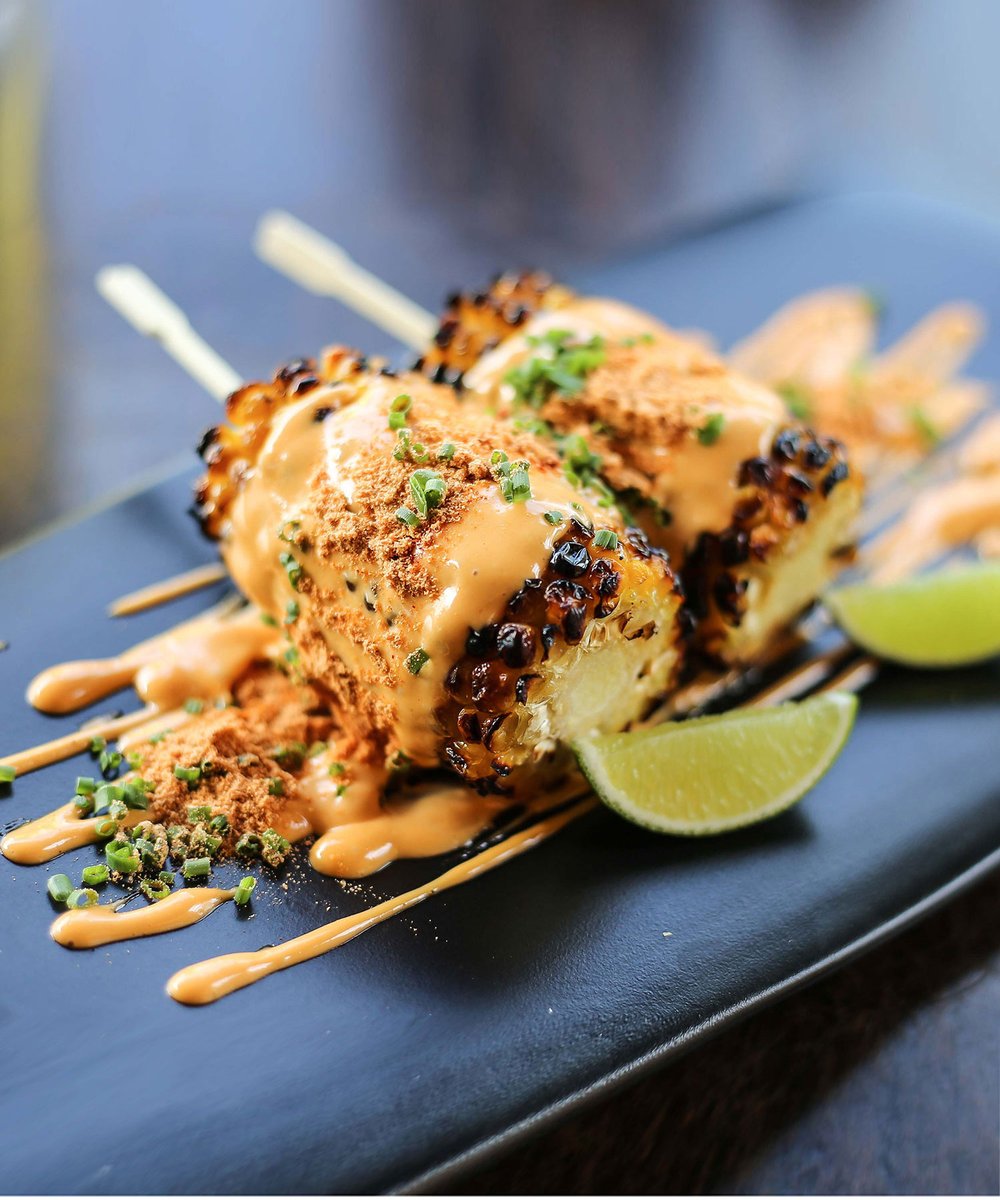 Sticking out like a sore thumb on a street that's mostly known for its Asian restaurants, The Black Toro is a great addition to the rich scene of Melbourne Mexican restaurants that use Australian produce to twist and often elevate authentic Mexican cuisine.
It's one of the more attractive Mexican restaurants in Melbourne, feeding hungry diners with signatures like soft-shell crab tacos and fragrant plates of aji panca beef short rib, lamb barbacoa and the fan-favourite achiote chicken with charred bullhorn peppers and a coriander-honey glaze.
---
Mission District, Ripponlea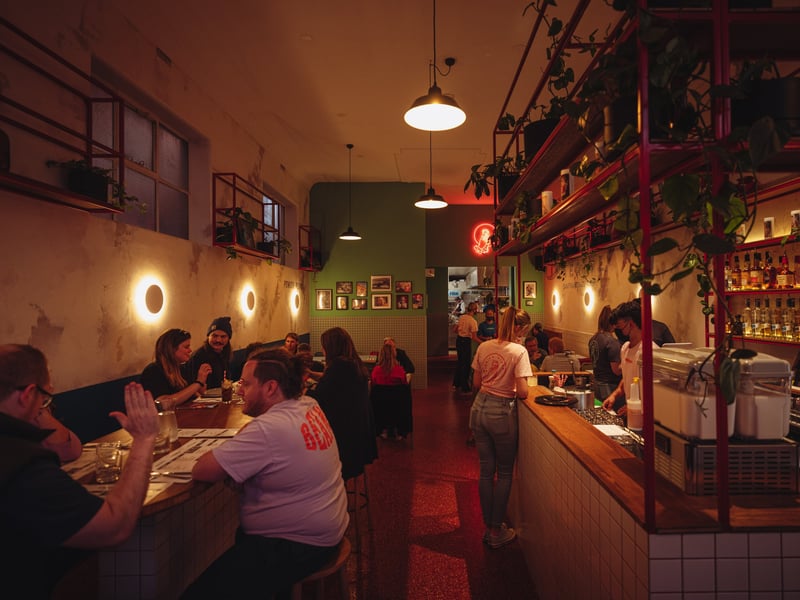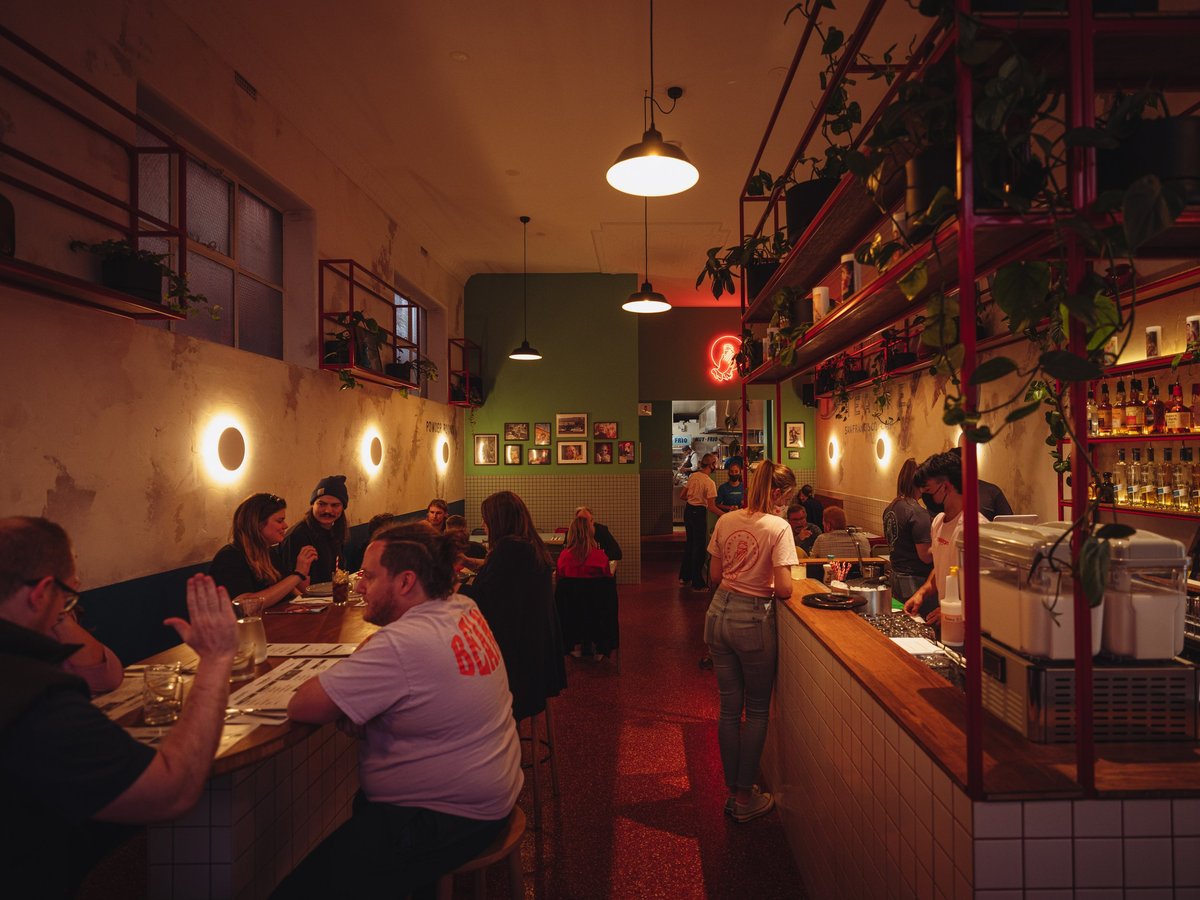 Clearly inspired by the taquerias of San Francisco, Mission District brings authentic Mexican dishes (Cali-inspired ones, at least) to Ripponlea and takes the same bigger-is-better approach that's often credited to the eponymous San Fran neighbourhood.
Those Mission-style burritos always go down a treat and should be the first port of call here. Particularly that crisp, delicious pork carnitas burrito which is stuffed with lime-flavoured rice, pinto beans, pico de Gallo, Monterey Jack, salsa verde and crema.
---
Hot Lips Hacienda, Highett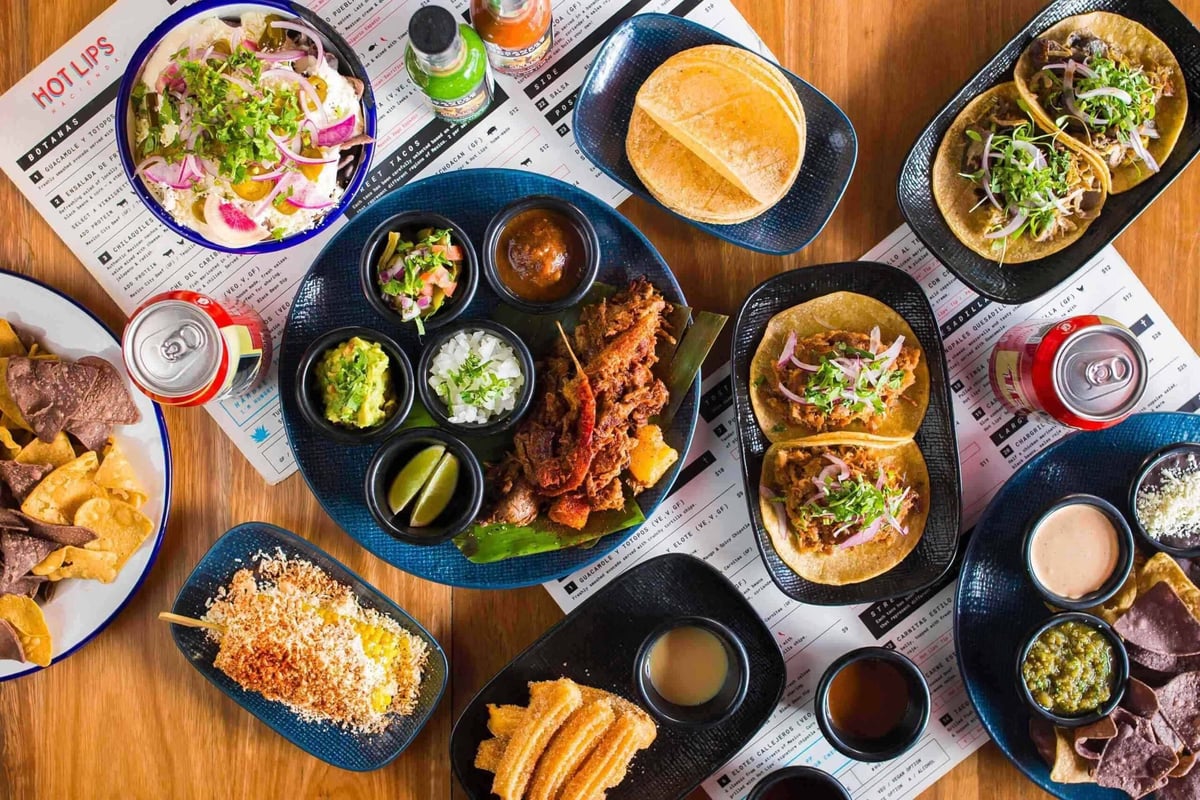 Hot Lips Hacienda is a buzzing 85-seater in Highett, favouring a calm, minimal design when compared to the typical ostentatious outrageously coloured aesthetic most of the Mexican restaurants around Melbourne go for. And although the look may be modest, the food is big and gregarious with mostly street food-inspired dishes complemented by a very healthy list of mezcal and Tequila.
---
How Boss Hunting Chose The Best Mexican Restaurants In Melbourne
Despite being based in Sydney, the Boss Hunting team finds themselves in Melbourne at least once a month, providing plenty of opportunity to check out the best Mexican restaurants the city has to offer.
If you're interested in how we put together these lists please have a read of our editorial policy.
---
Did you find this Melbourne cocktail bar guide helpful? Check out some of our other Melbourne content below.
---
Frequently Asked Questions
Where can I find the bext Mexican food in Melbourne?
For the best Mexican food in Melbourne, you'll want to check out Mamasita, Hotel Jesus and Frankie's Tortas and Tacos.
Where can I find the best tacos in Melbourne?
The best tacos in Melbourne are served out of the popular Frankie's Tortas and Tacos.
What's the best Mexican restaurant in Melbourne CBD?
The best restaurant for Mexican food in CBD is Mamasita.