It's hard not to be completely won over by Australia's cultural capital and its highly regarded dining scene — even more so if you're on the hunt for the best steak restaurants in Melbourne.
Overrated? Not in the slightest. It's hard to deny just how strong the food and drink scene is in the Victorian capital, with an excellent number of options for those essential Melbourne steak nights.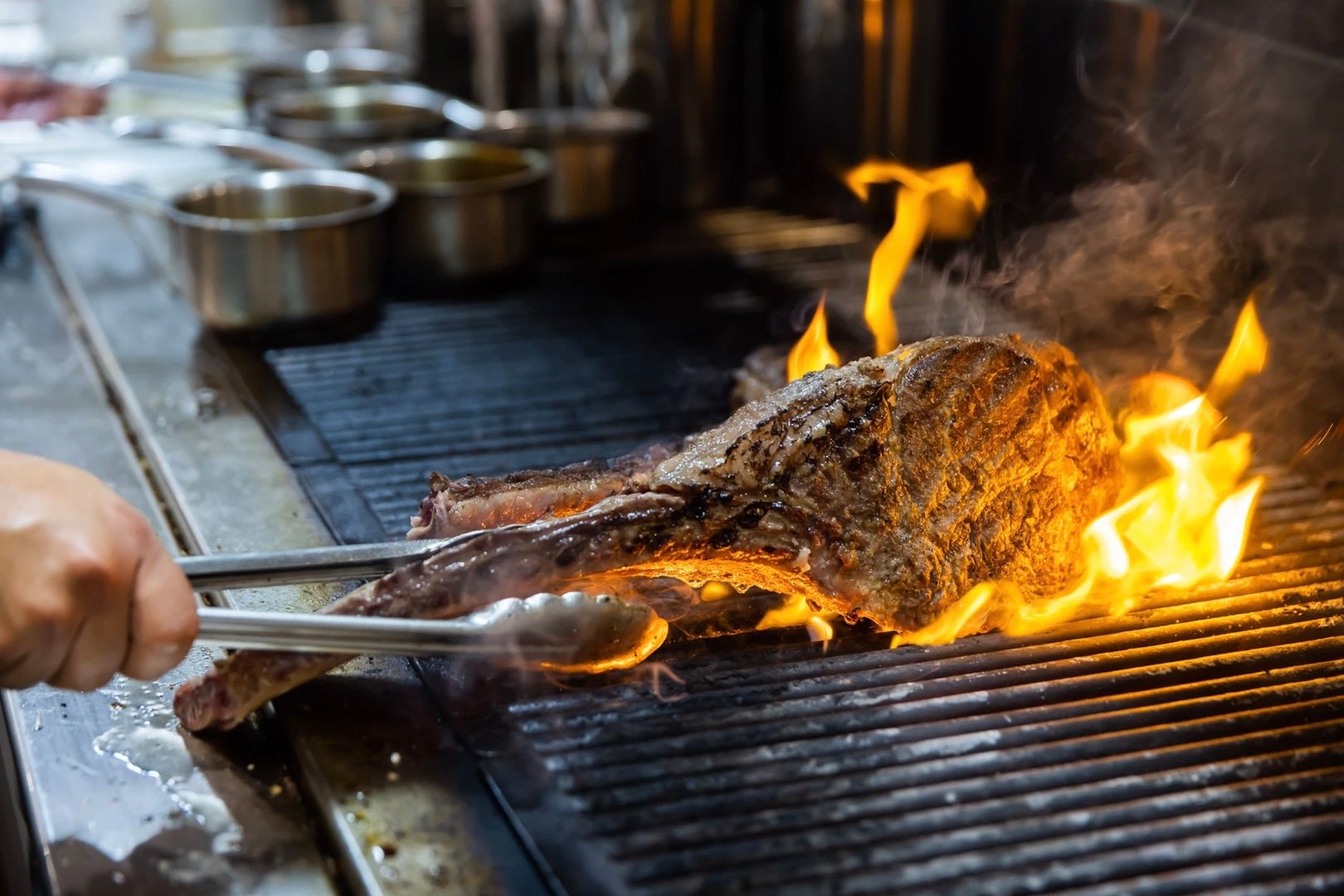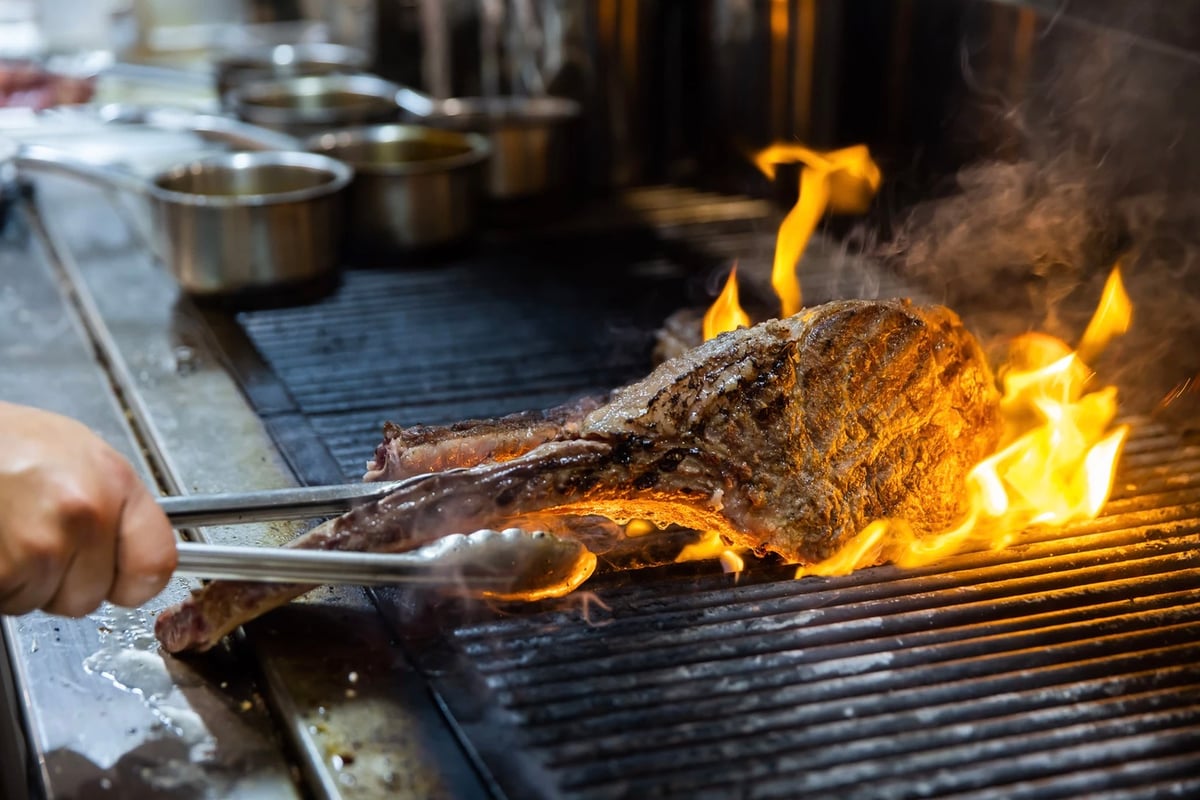 ---
Our Top Picks For The Best Steak Restaurants In Melbourne
While you'll find our full list below, these are our very top picks when it comes to the best steak houses in Melbourne.
Best For A Long Lunch — Grill Americano
Best For Client Dinners — France Soir
Best For Groups — A Hereford Beefstouw
Best For Date Night — Gimlet
Best For Value — The Railway Club Hotel
Best Overall — France Soir
Please do note that while menus change all the time, all information is correct at the time of publishing.
---
---
Melbourne CBD
Gimlet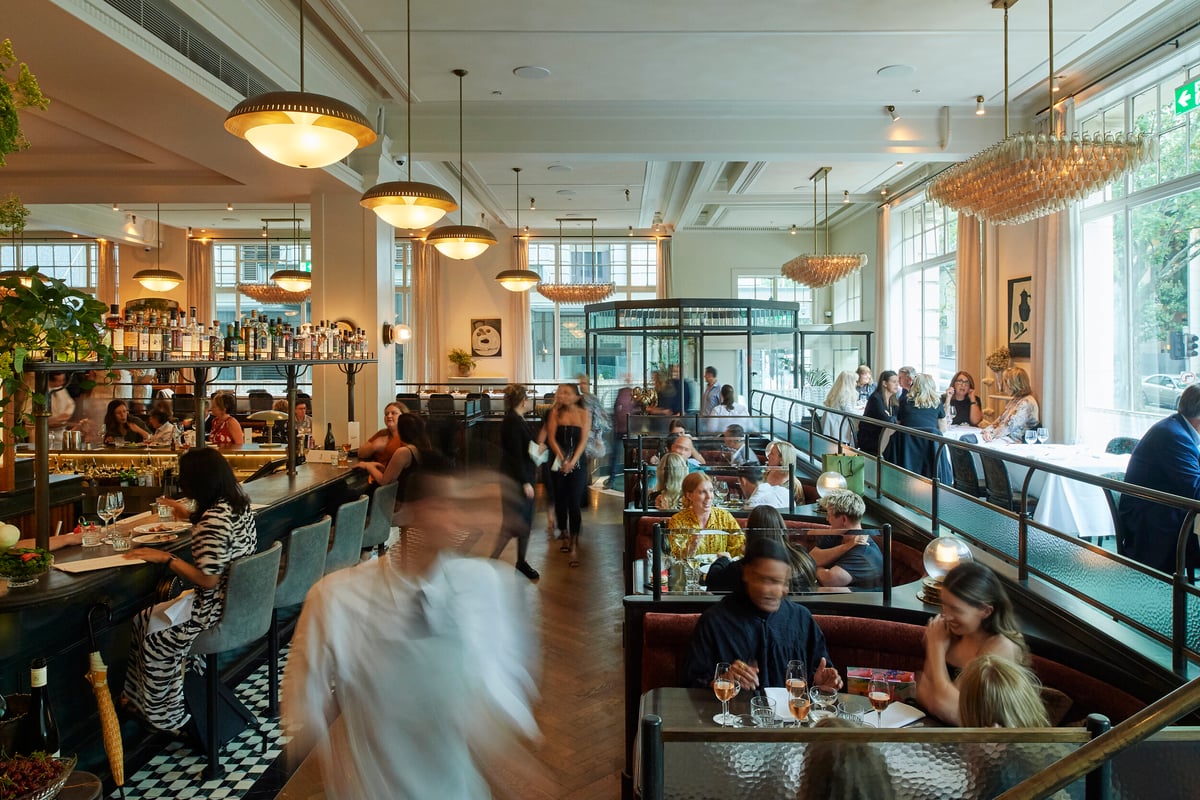 Pulling people to the corner of Russell Street and Flinders Lane is the latest opening from Andrew McConnell, Gimlet at Cavendish House. And out of all the new restaurants to open in Melbourne across the past few years, this is one with some of the most serious staying power. Aside from the elegantly designed interior and quick-witted service, the food and wine have been drawing rave reviews across the board.
Key to this is the steak that McConnell has wisely turned into a cornerstone of the menu, offering Melbourne steak lovers the signature 250g scotch fillet served simply with Cafe de Paris. No-fuss, classic, and as mind-blowing as a steak should always be.
---
A Hereford Beefstouw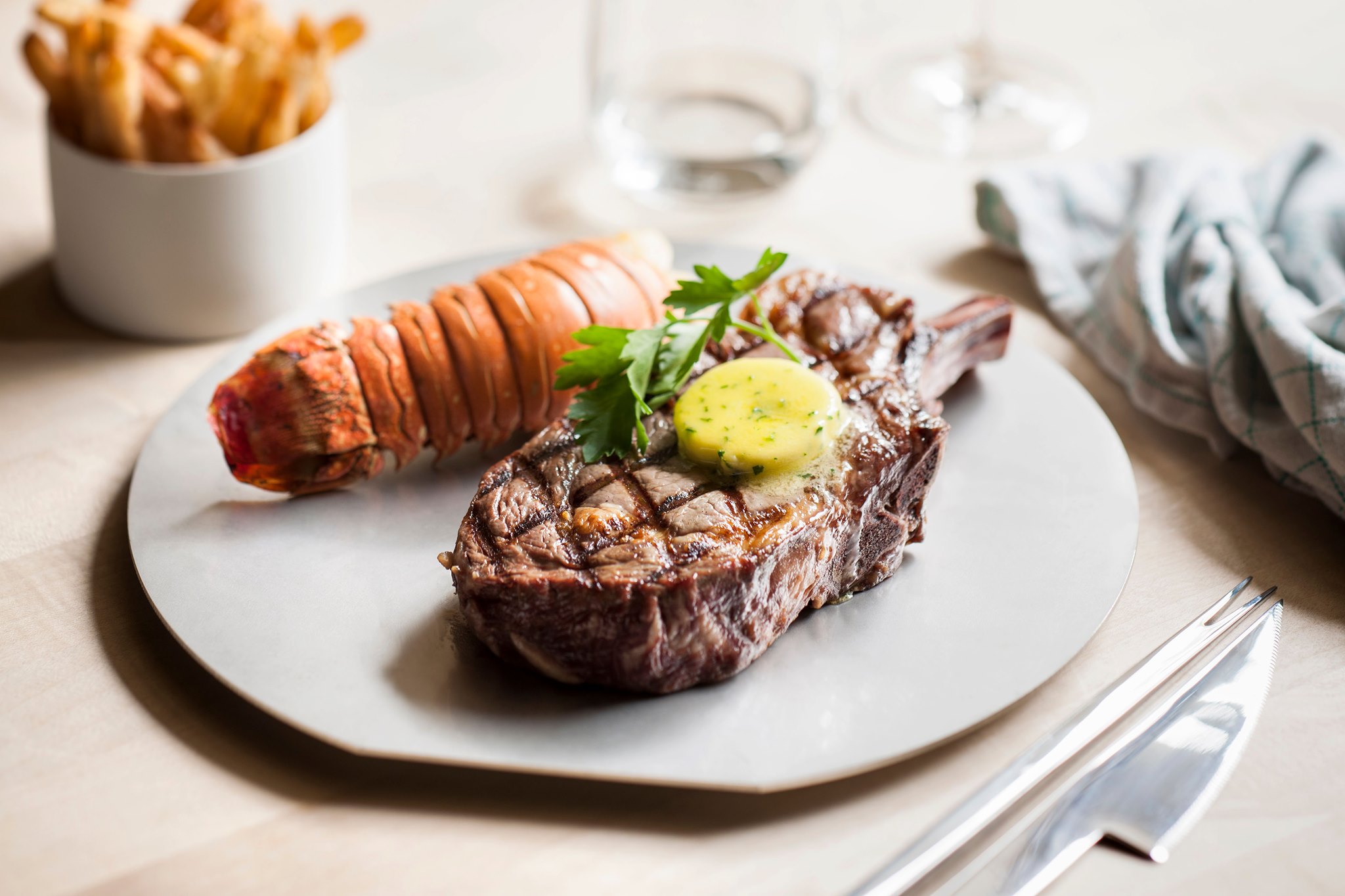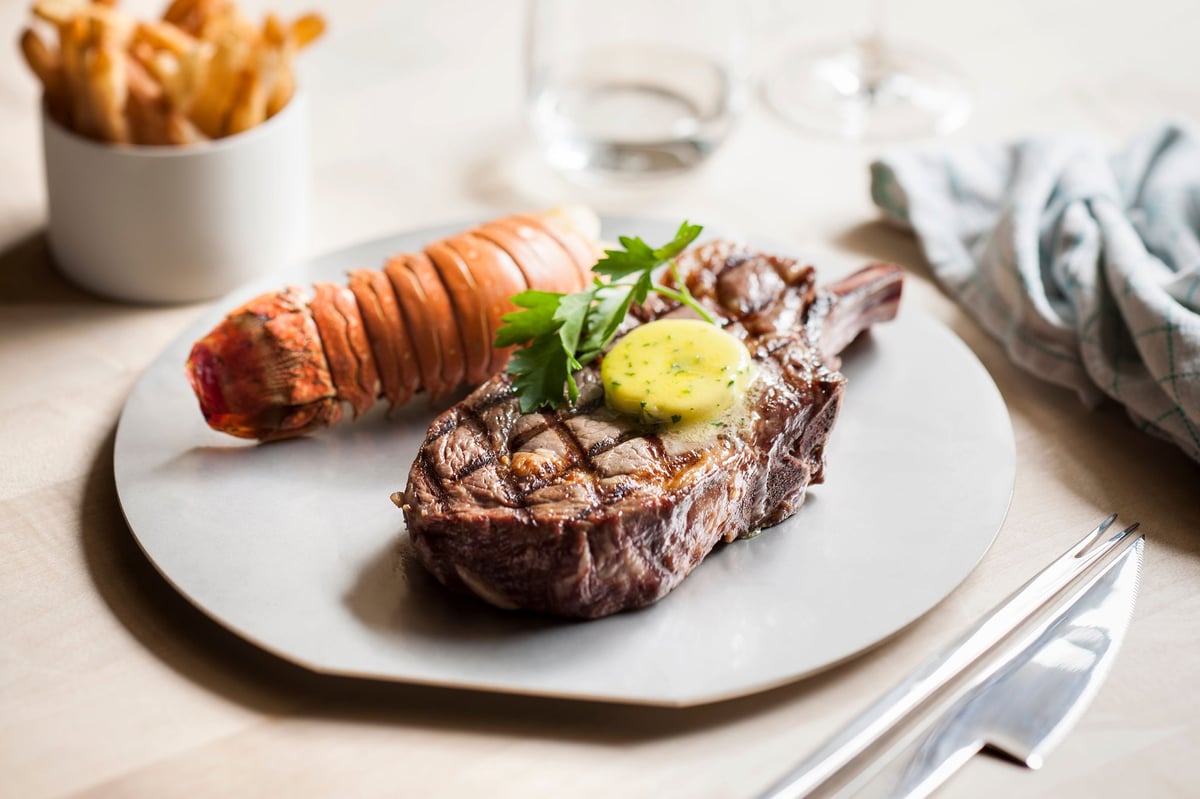 For over 45 years, this top-quality Nordic-style restaurant has been revered by both Adelaide and Melbourne's most discerning steak night enthusiasts.
With a custom-built ageing facility in South Australia, A Hereford Beefstouw has precision control over the quality of the meat they serve. And the standards are very high. You'll taste why with any of their cuts, taken from beef sourced from the Riverina region and finished on a specialised ration program of strictly Australian cereals and grains for a minimum of 150 days. The substantial marbling this achieves is best tasted via the whopping 500g eye fillet, served carved and designed to share between at least two people.
---
Rockpool Bar & Grill, Southbank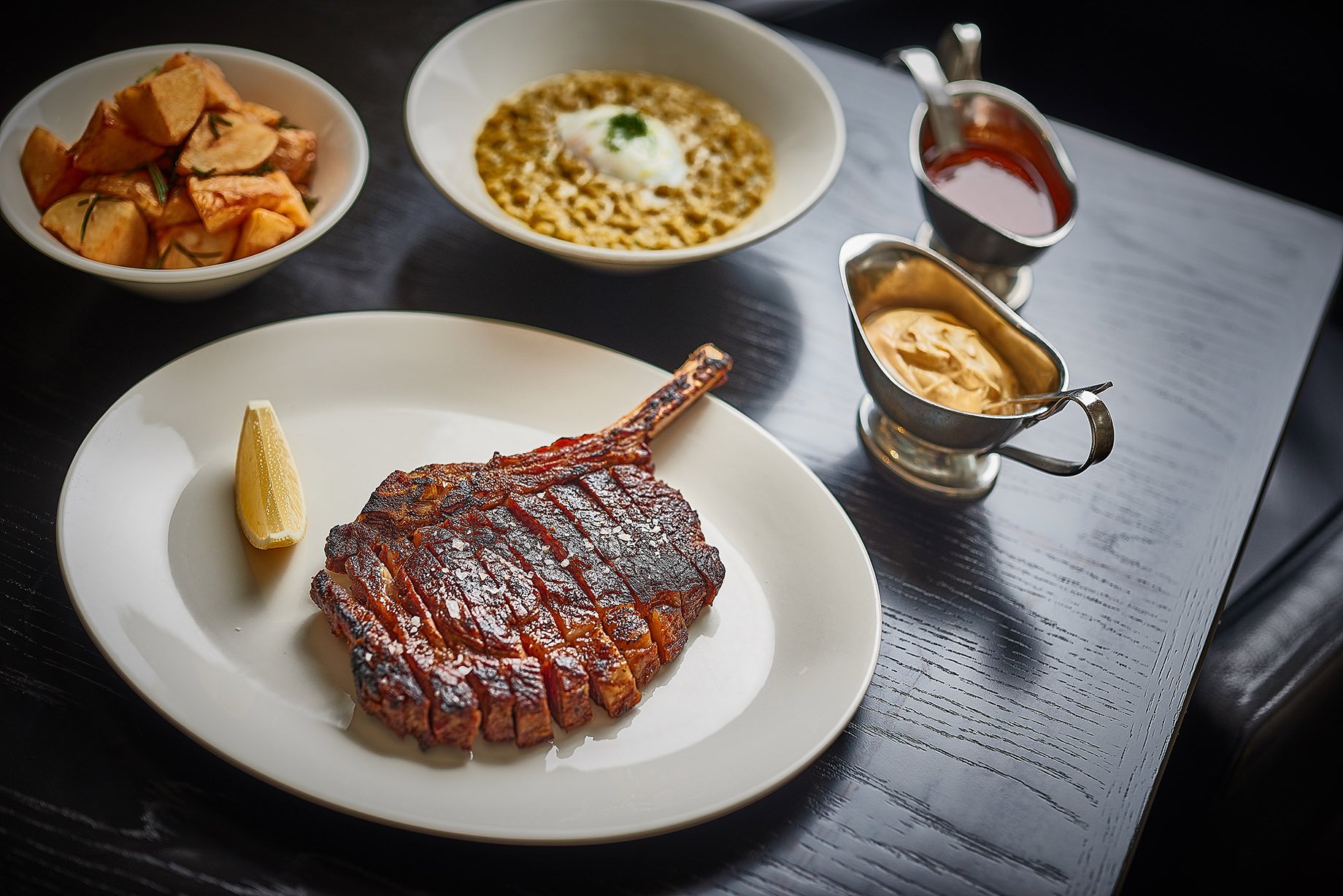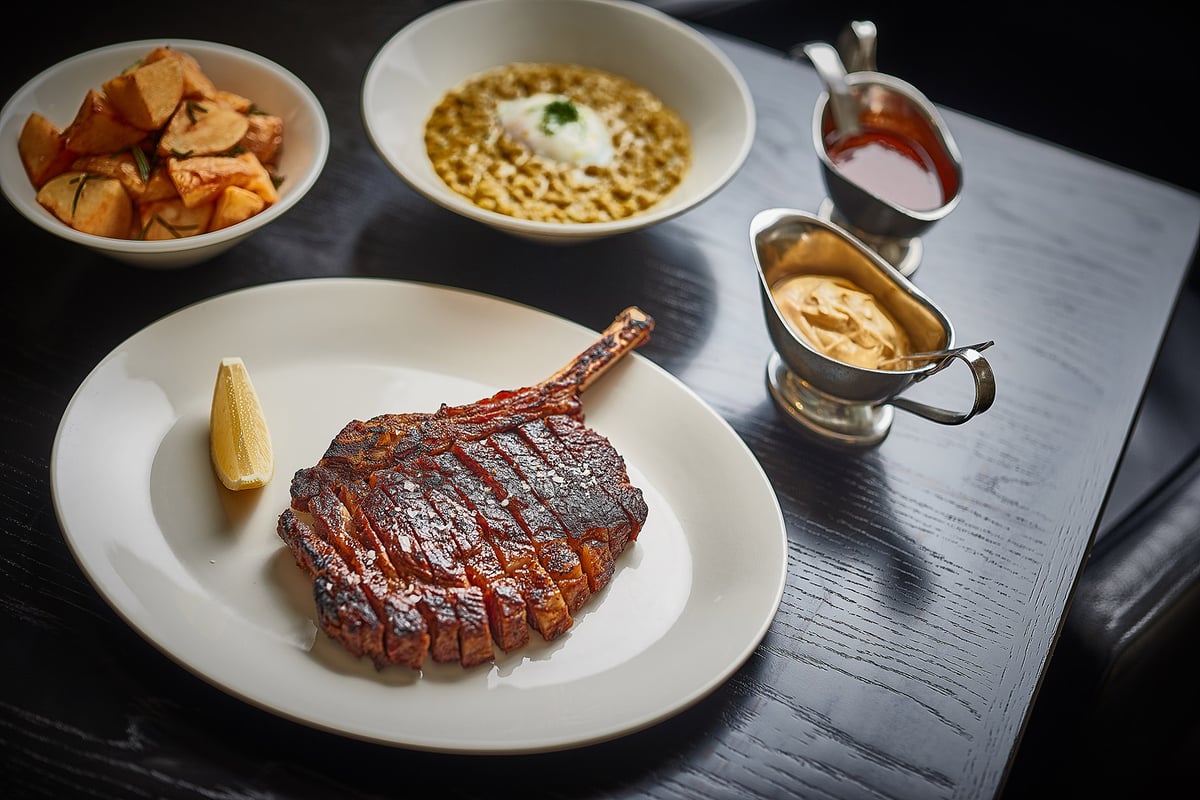 Best known for its halcyon era under Neil Perry, the legendary Rockpool Bar & Grill maintains its reputation as being one of the most popular steak restaurants in Melbourne. The brand's reputation was built on consistency, so as soon as you enter the impeccably dressed restaurant you know you're in for an experience.
There are more than a few options here for your steak night, but undoubtedly, Rockpool is most famous for its signature dry-aged Mishima MBS9+ from Blackmore, whether that's as a 300g sirloin on the bone or a dish of 240g short ribs. The kitchen butchers in-house every single day, which should tell you all you need to know about just how serious Rockpool Bar & Grill is when it comes to serving Melbourne's juiciest steaks.
---
Vue de monde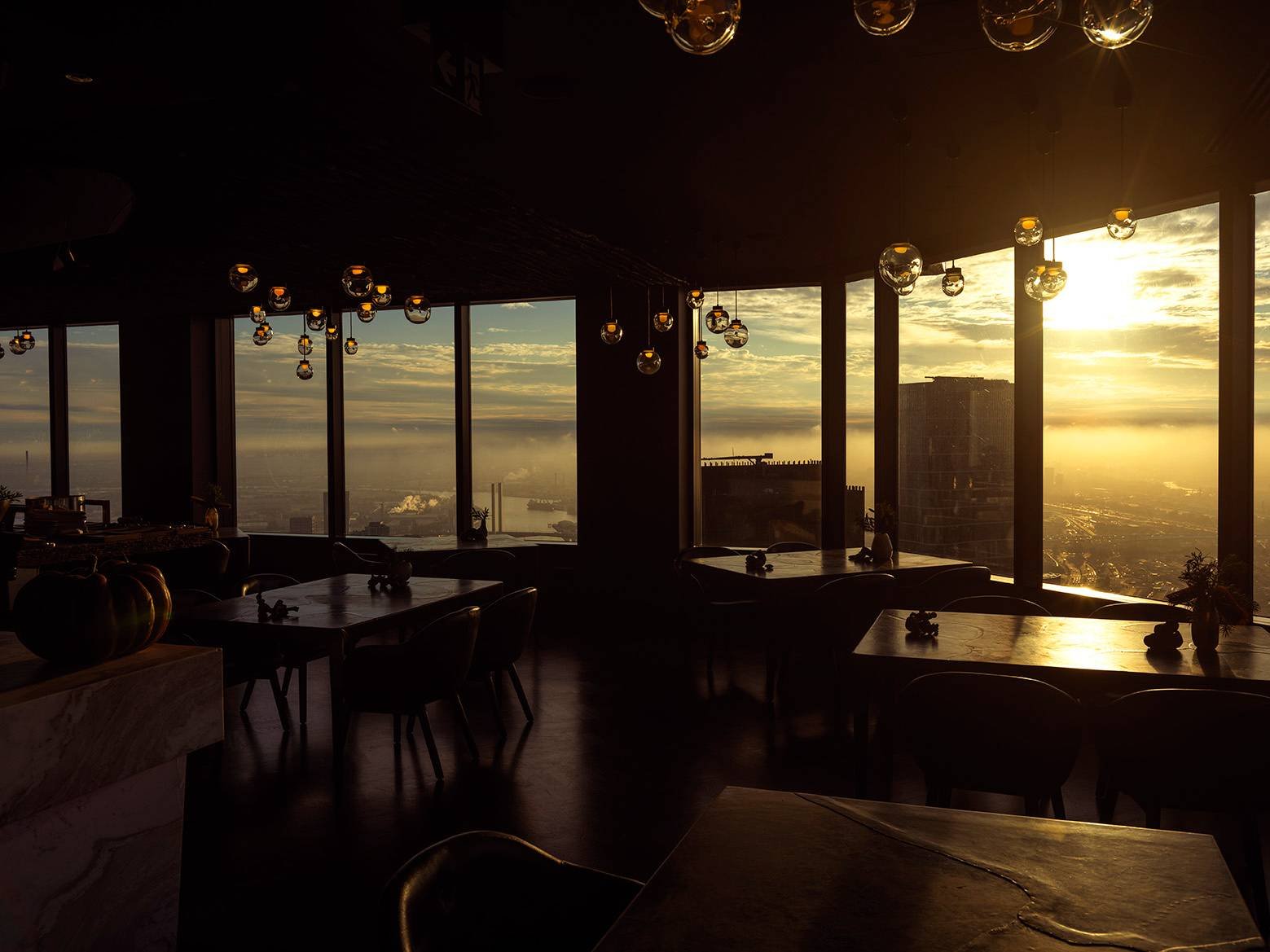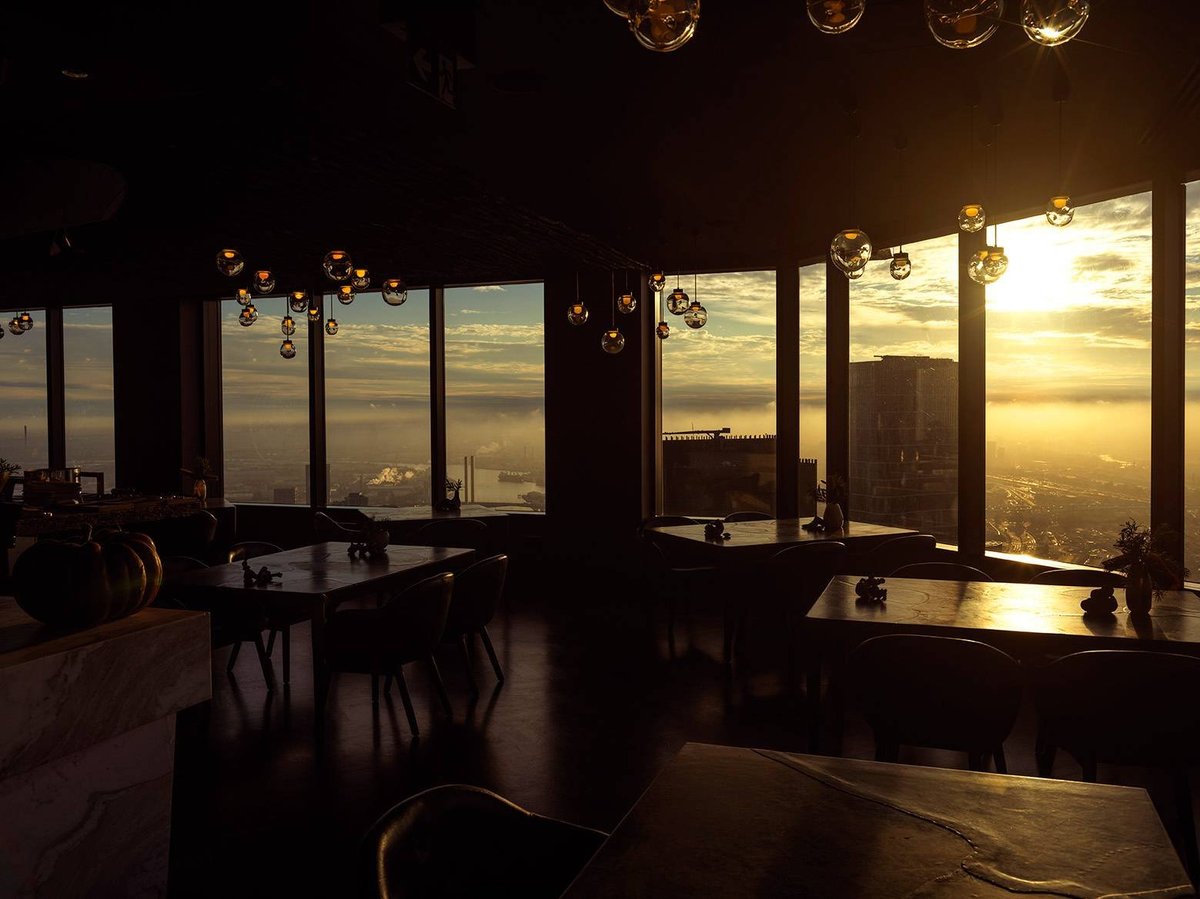 Widely considered one of the best restaurants in Melbourne — not just for the steak — Vue De Monde more than earns its place on this list. The acclaimed fine diner has just undergone a significant refit and is invariably best experienced with the chef's menu, which changes so often that it's tiring to keep up with Executive Chef Hugh Allen and his passionate expression of Australian native ingredients.
There's no specific steak to try here, and sometimes the chef's menu doesn't include one at all. However, it's always worth checking ahead to see what's on the list for this season — if you spot a cut of cattle, just know that it's going to be one of the most popular steaks you can find in Melbourne.
---
Grossi Florentino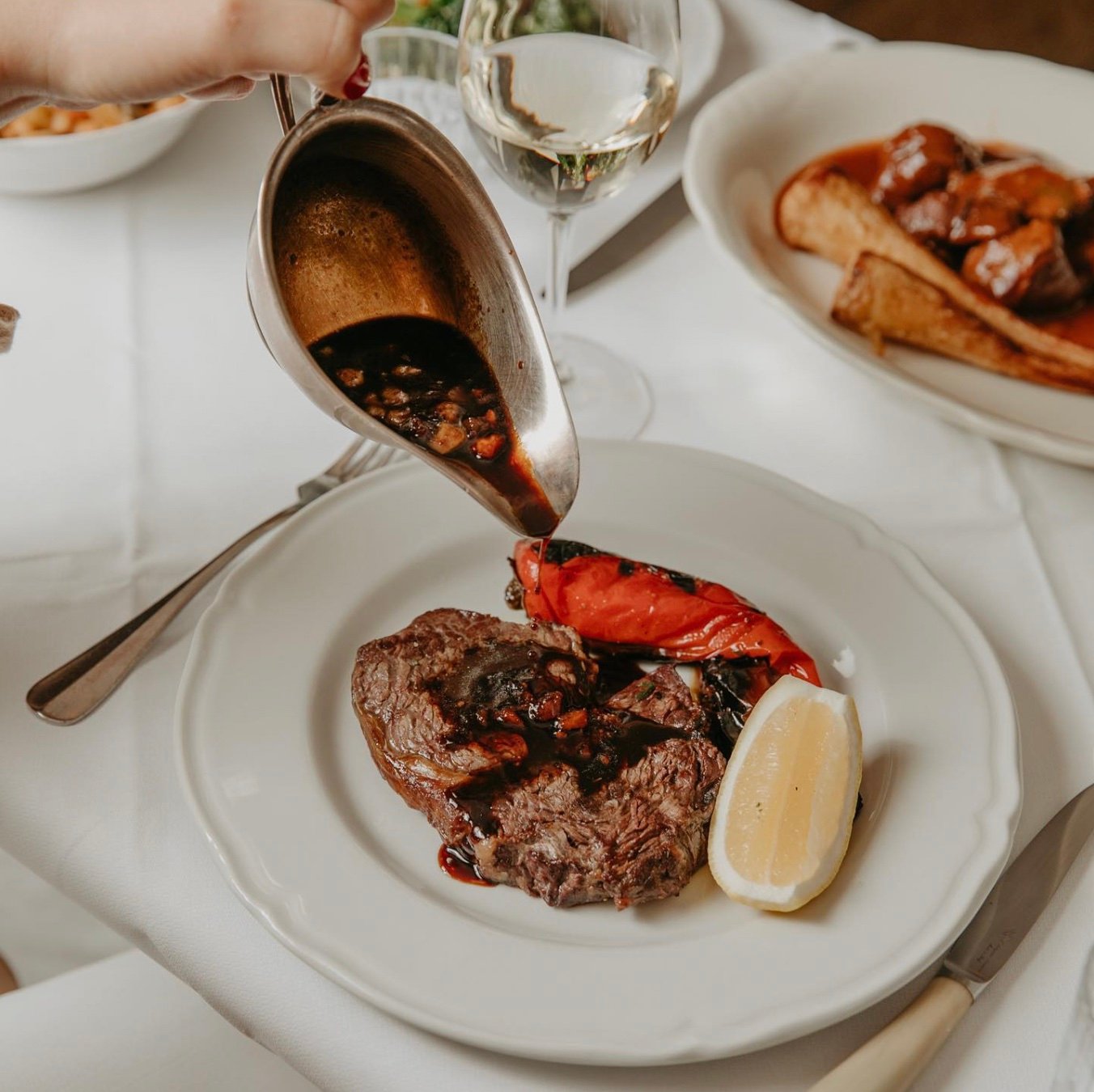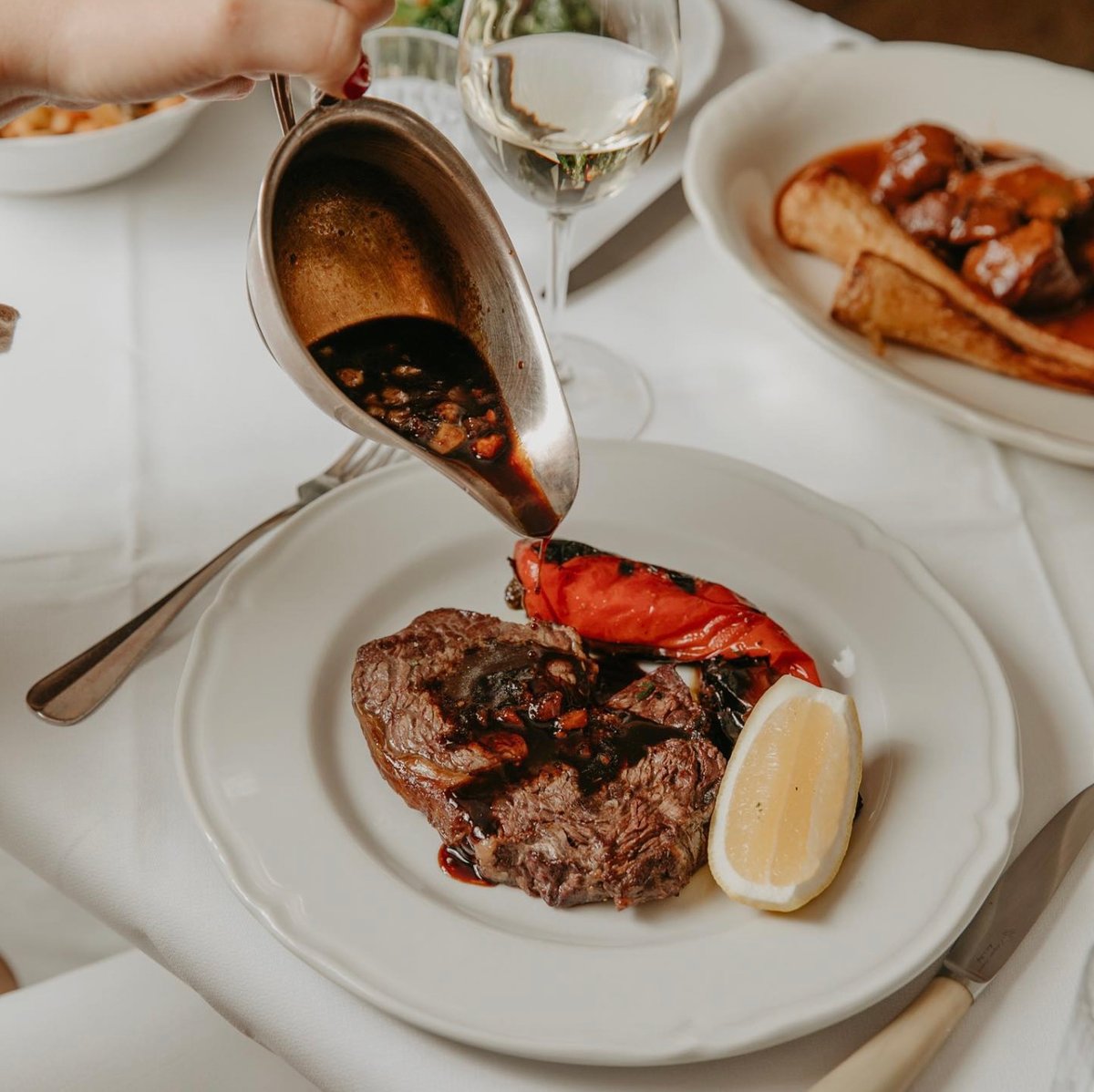 As one of Melbourne's best-known chefs, Guy Grossi is surely not going to sit on his hands when it comes to serving up the best steak. Grossi Florentino, with its seamless Tuscan style flourishes and focus on wood-fired cooking, is the quintessential Italian dining experience in Melbourne. And it's not just the pasta we're talking about.
The kitchen takes Bistecca very seriously here, which is why they source top-quality, grass-fed cattle from Union Station Farm and serve it up in a variety of ways — all equally viable.
---
Grill Americano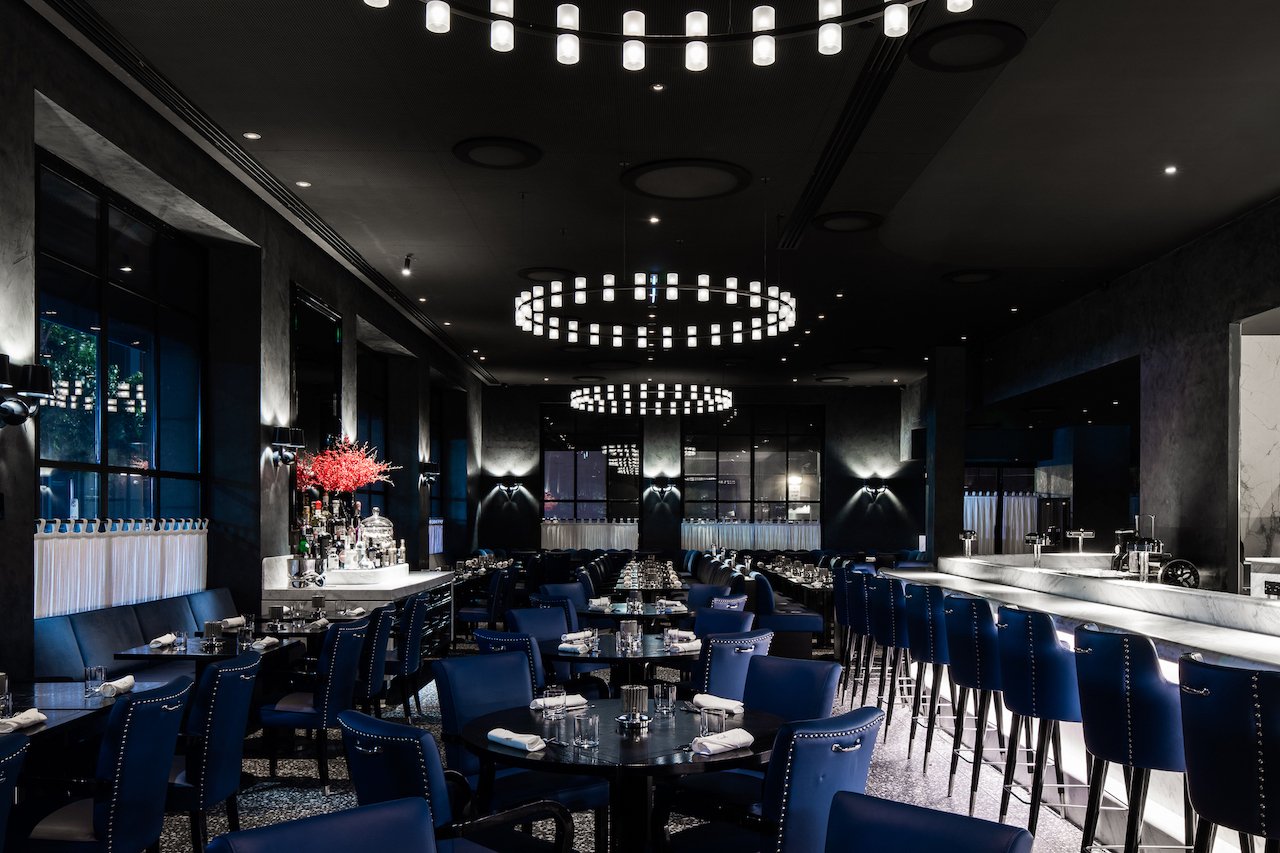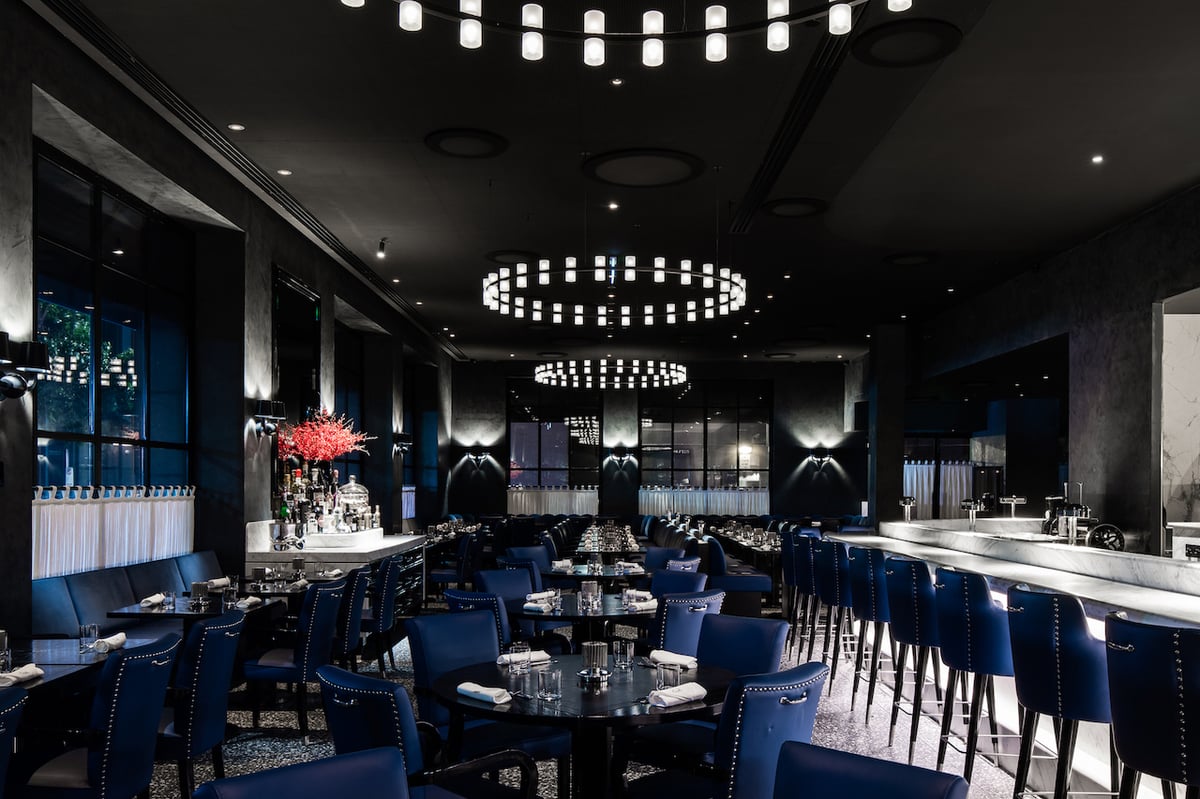 You'll find Grill Americano along the buzzy strip of Flinders Lane, aggressively blending that wall-to-wall New York chaos with a bit of laidback Melbourne and doing it so well. Chris Lucas is, after all, a master of ambience and for his big play at a classic American steakhouse, he's got the vibe just right.
The dining room is appropriately grand, treated with a sense of occasion and an eye for opulence, best complemented by a big charcoal-fired Bistecca flanked by dozens of colourful Italian cocktails and those quintessential side dishes like oven-roasted potatoes, grilled King George whiting and octopus carpaccio.
We don't even need to tell you what's on the menu. It's all the steakhouse classics you'd expect, and then some. The distinction here, as with all the other best Melbourne steak restaurants, is the quality of produce and how beautifully ingredients are clearly treated by the kitchen's valuable josper grill.
---
Pascale Bar & Grill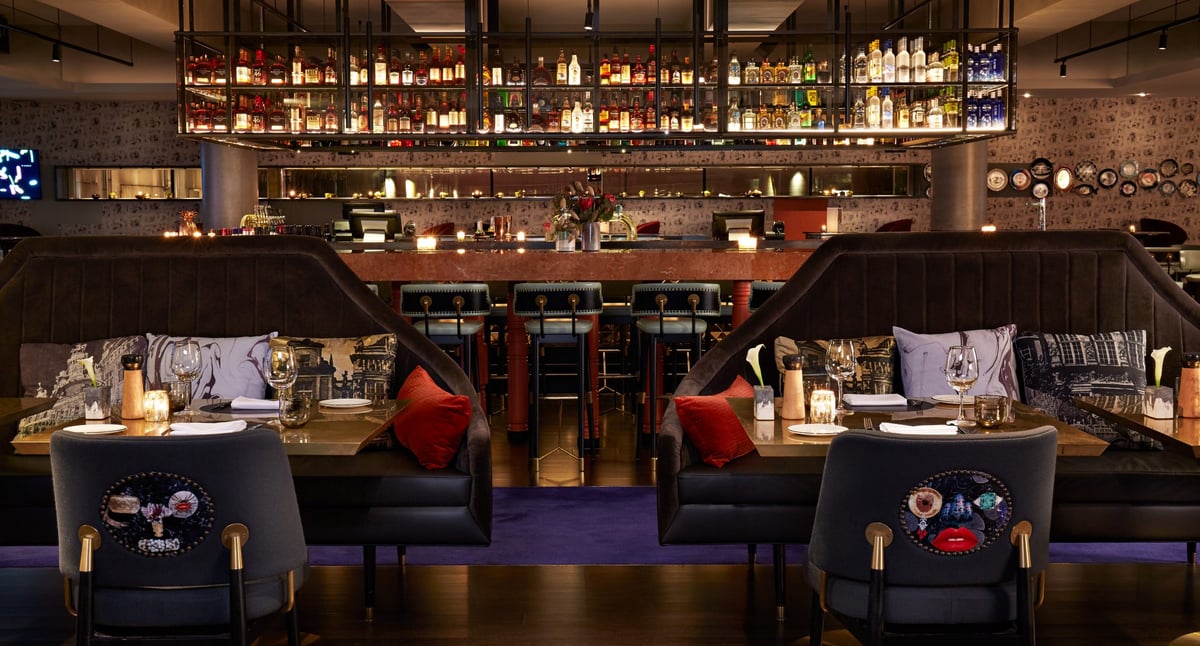 Wrapped in the lavish designer chic splendour of QT Melbourne, Pascale Bar & Grill stands on its own as a destination restaurant, hinged on a number of signature dishes. None are as powerful as the trademark steak though, proudly Parisian in flair and made all the more comforting by the restaurant's modern baroque interiors.
To tease the palate with some mild meat sweats grab the beef tartare mixed with chilli, egg yolk, and crisp potato. It's a gradual ease into the more substantial power move of the namesake QT ribeye, a 300g 28-day dry-aged beast showcasing the virtues of Gippsland produce, served with just some light, creamy, and classic bearnaise.
---
Botswana Butchery Melbourne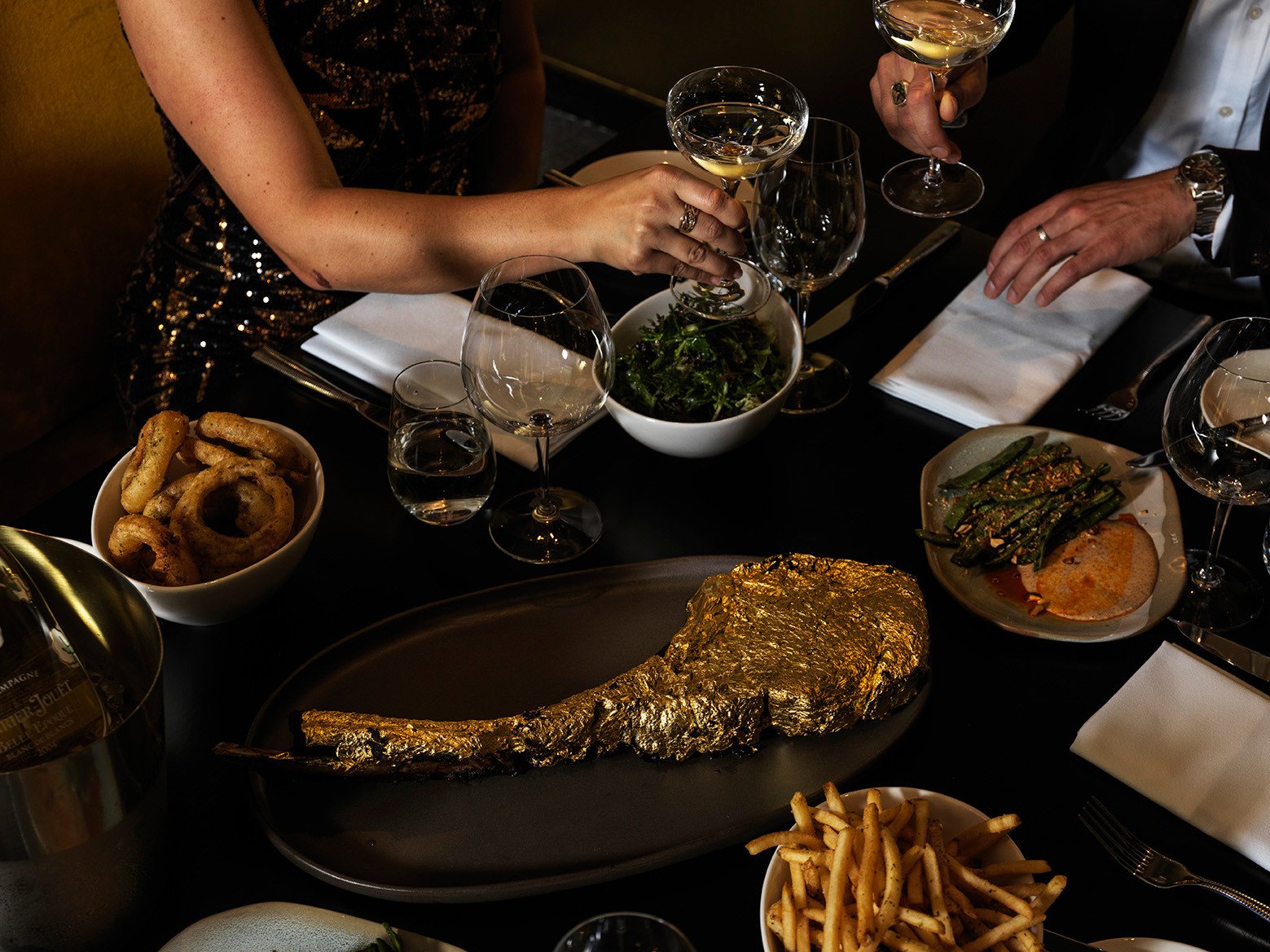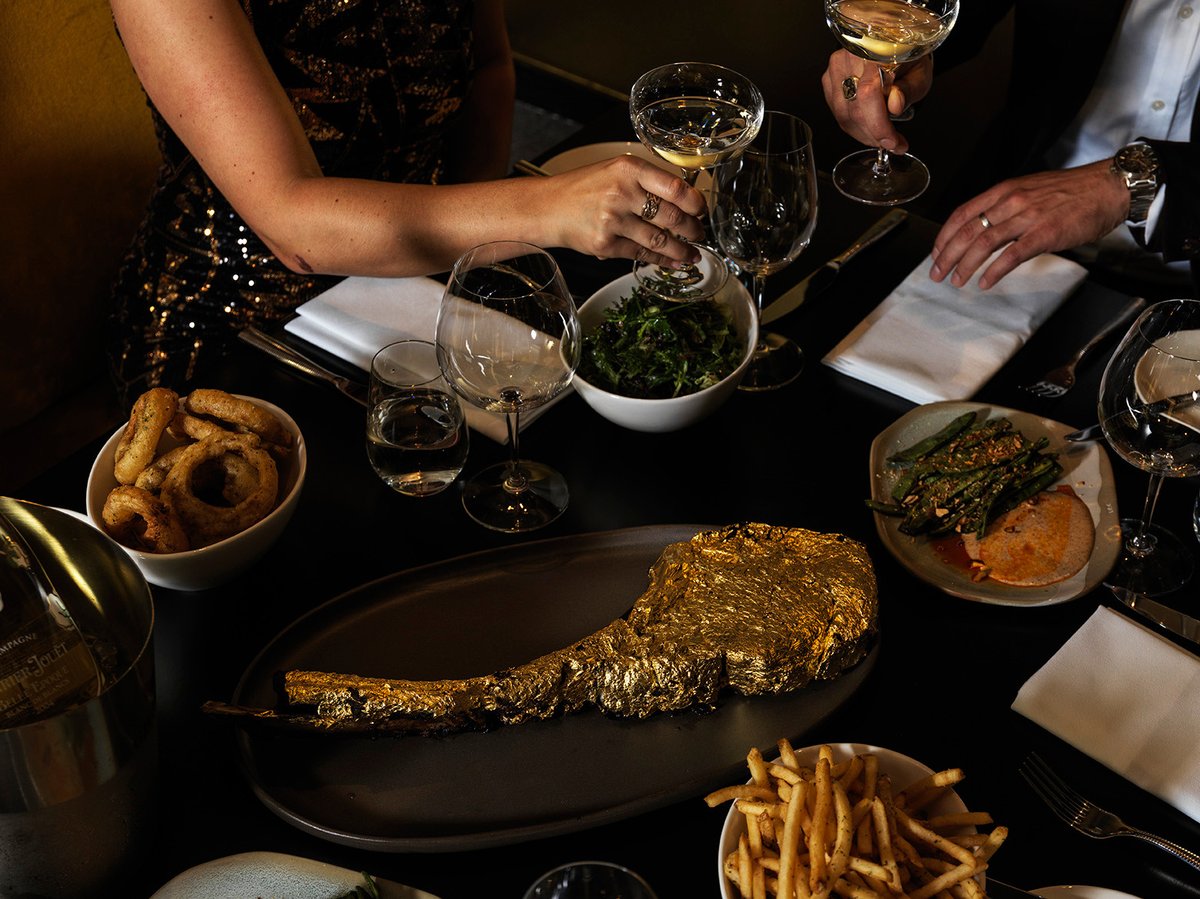 Botswana Butchery is a staple of the New Zealand restaurant scene and in 2022, it opened its first Melbourne steak restaurant at the top of the CBD. Well-known for its incredible range of meats from the grill and high-quality seafood, the venue has an impressive 300-seat capacity and has a wine and cocktail list that matches the grade of the dining menu.
With no less than 14 different cuts of steak (including lamb), the best of the bunch is the 1.6-kilogram Rangers Valley Tomahawk. If you're looking for a spot to enjoy a special dinner with friends, family or colleagues, Botswana Butchery Melbourne is well worth a visit.
---
South/East Steak Restaurants
France Soir, South Yarra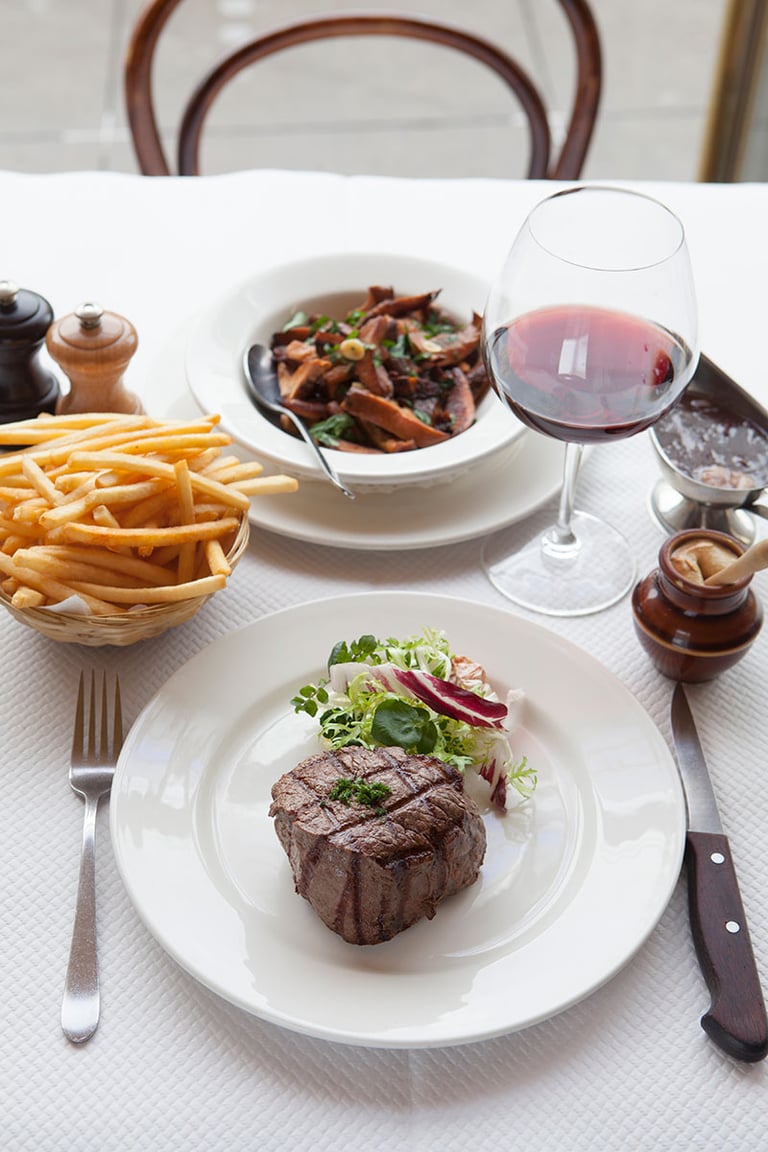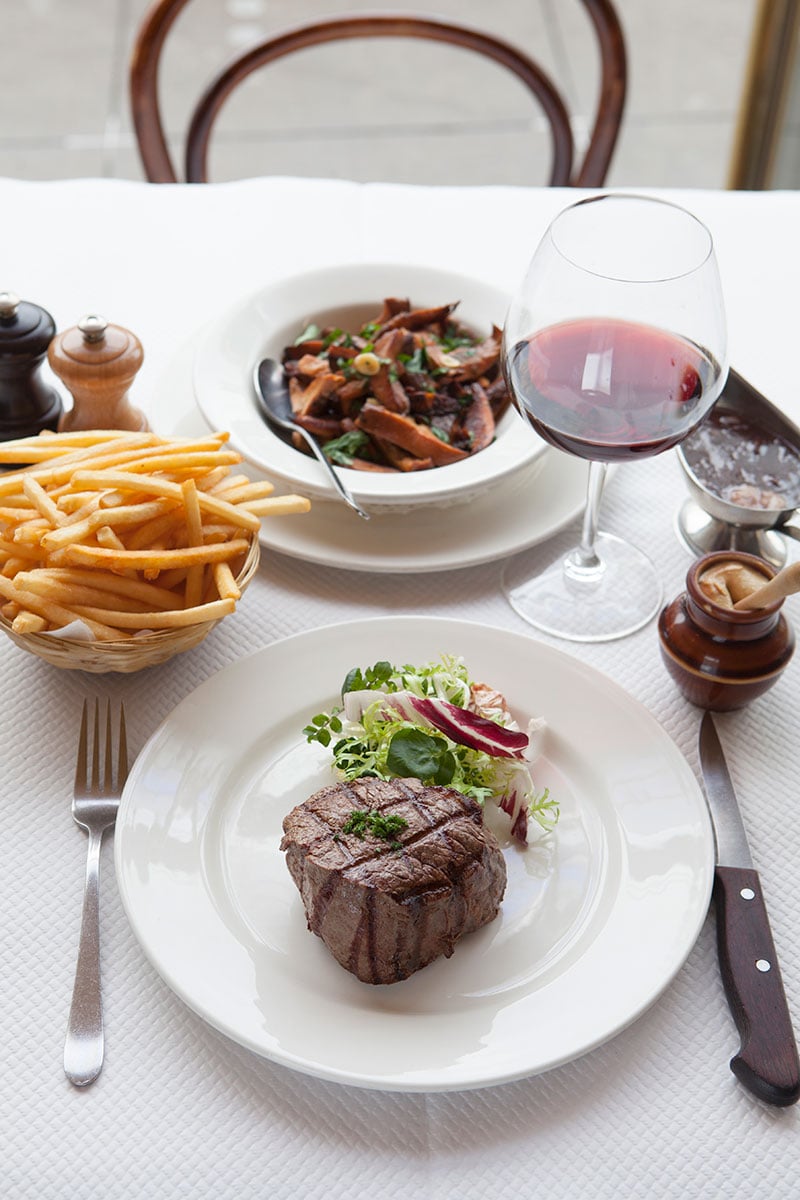 When it comes to searching for a juicy Melbourne steak, France Soir should be one of the first names that spring to mind (or if you're generally lusting for some of the best French food in the city). This South Yarra favourite is the burly elder statesman for Melbourne's meat lovers — dependable, powerful, and truly a master of the game.
There's plenty to chew on at this eternally busy Francophile institution, from the snails served swimming in garlic butter, to the calamari with chorizo and jalapenos. But it's the grill you're here for, for which South East Gippsland shines with the best beef from the O'Connor family. Foods to try include a 600g ribeye and the 330g porterhouse, best taken with appetisers like steak tartare or a few other cuts like lamb shoulder. It's always power hour at France Soir.
---
Entrecôte, South Yarra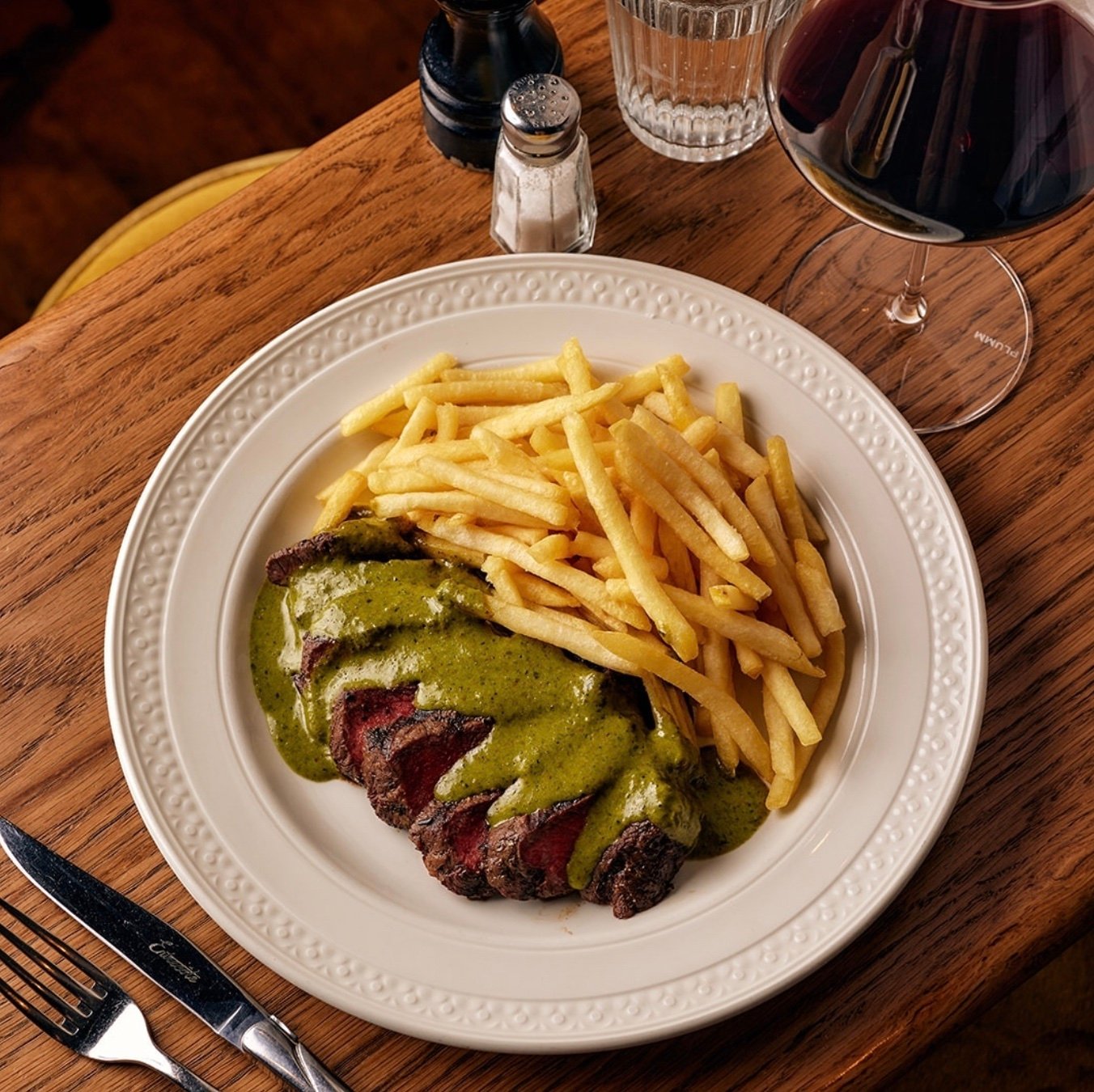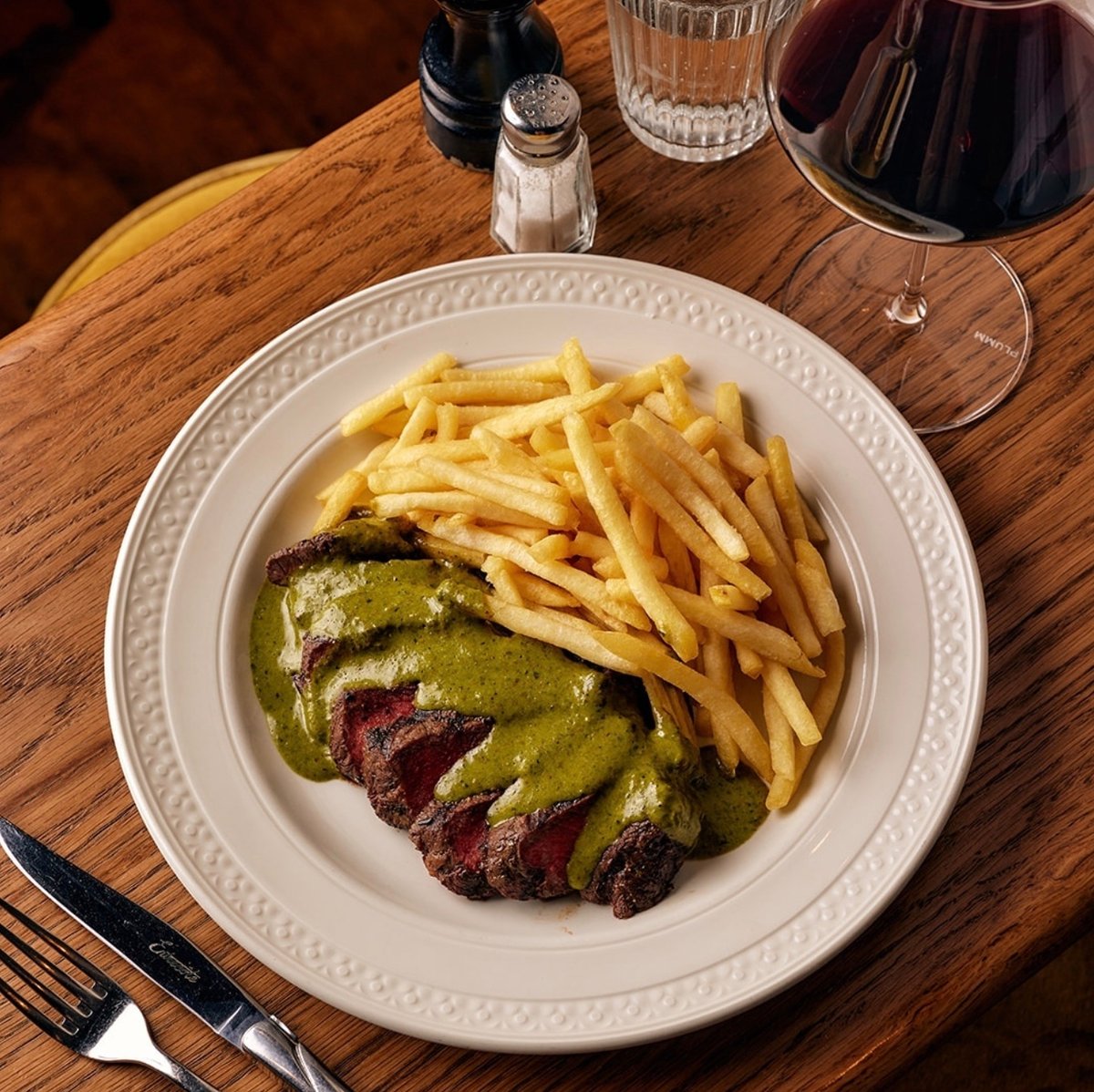 You've got a generous pick when it comes to Parisian-styled steakhouses in Melbourne, but you'll be saving yourself from some choice anxiety if you only focus on the best. Entrecôte is one of those, another South Yarra favourite and a shoo-in for best Melbourne steaks since opened in 2015.
Any decadent meal here should start with the caviar service of Polanco Sturgeon, Oscietra Grand Reserve, before jumping straight to either the two-course or three-course meal options. Either prie fixe enables you to choose from a generous list, though the venue is most famous for its signature steak frites, consisting of pasture-fed Cape Grim Angus porterhouse served with fries and house-made herb butter sauce.
A pro tip would be to go for the Homard frites on your second visit with a butter-poached Southern Rock lobster and some Yarra Valley salmon caviar. It's as decadent as any meal you'll find in Melbourne and an easy alternative if you're not in the mood for steak on the night.
---
Angus & Bon, Prahran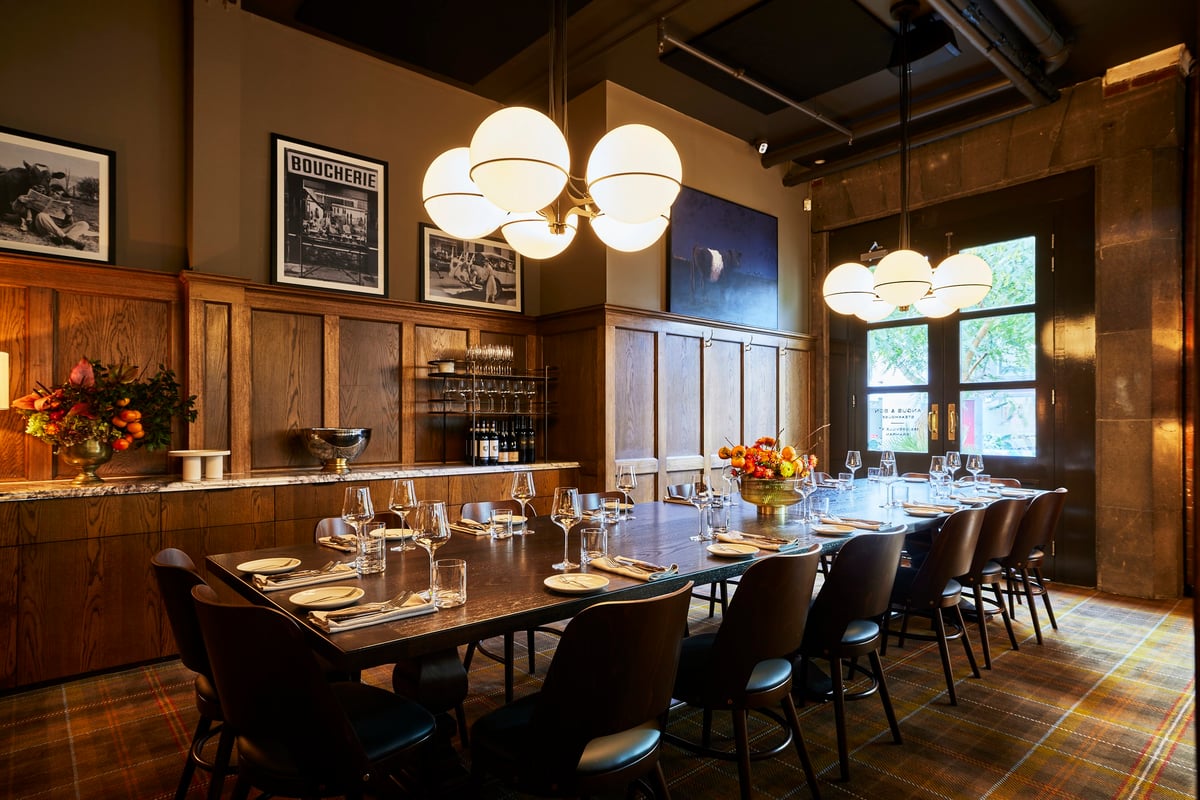 We haven't left South Yarra yet. Not quite, at least. Hopping over to Prahran, we've got Angus & Bon, easily one of the finest choices for affordable steak in the city and a favourite amongst locals craving a quality Melbourne steakhouse.
The classically styled, rock & roll-loving eatery puts a great deal of focus on its exceedingly good steak offerings, typically with five primary options perfect for meat lovers. The most expensive? That'd be the Dry Aged O'Connors steak — a favourite amongst the Boss Hunting team. Much like France Soir, the kitchen sources this prime beef from the O'Connor family in South East Gippsland. Another pure winner is the 300g grain-fed Westholme wagyu porterhouse MBS6+, an order that can really never go wrong.
---
Steer Dining Room, South Yarra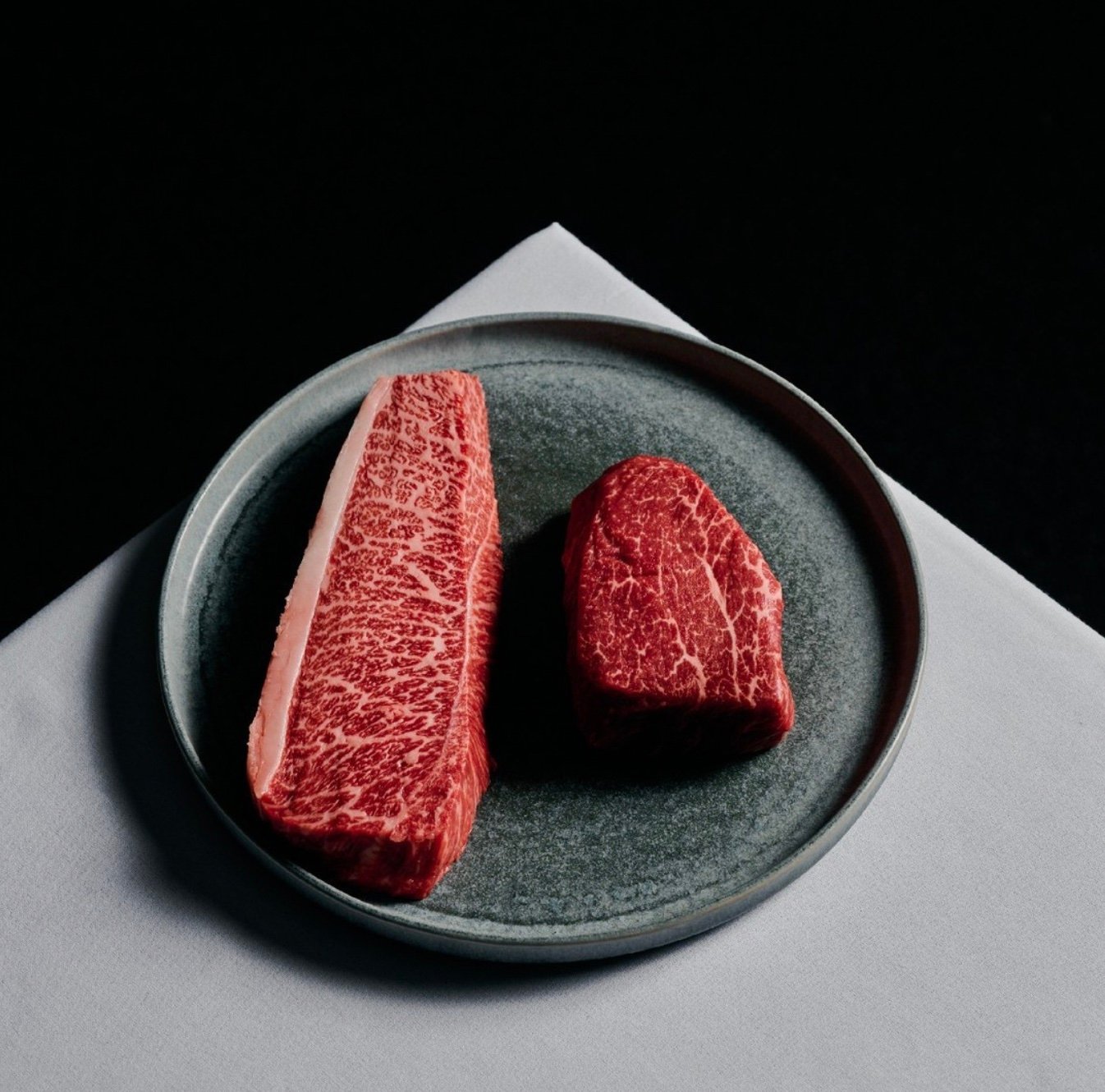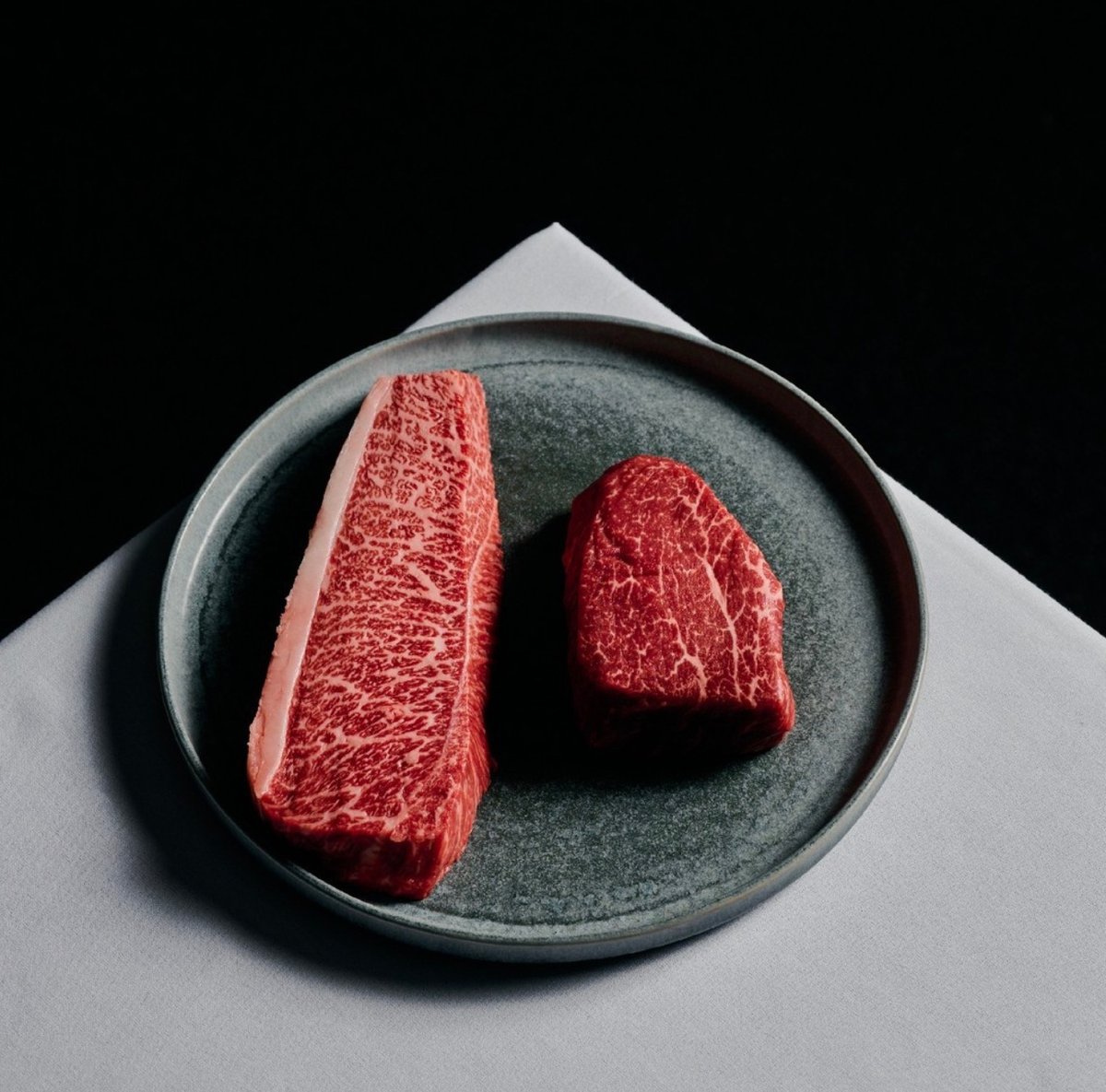 Still hanging around the South Yarra neighbourhood for another of our favourites, Steer Dining Room offers one of the top steak nights in Melbourne, and they take the art of selecting only the finest cattle and cuts very seriously. After all, their motto is that "fine steak should be treated as preciously as caviar."
Steer has one of the most comprehensive selections of Melbourne steaks you can find, not just in the city, but in the entire country. And that serious steak love comes with some fairly high prices. You'll need multiple visits in order to be able to tease out the best options, but foods to try include the hefty 1kg rib eye MBS9+, cut from the Sher family's F1 wagyu sourced within the state, and the 200g tenderloin eye fillet MBS9+, from full blood wagyu sourced via South Australia's historic, award-winning Mayura Station. Expect some meat sweats.
Steer Dining Room was also the highest-ranking Melbourne steakhouse for 2023 on a list of the world's 101 best steak restaurants, so your appetite is in very good hands.
---
The Railway Club Hotel, Port Melbourne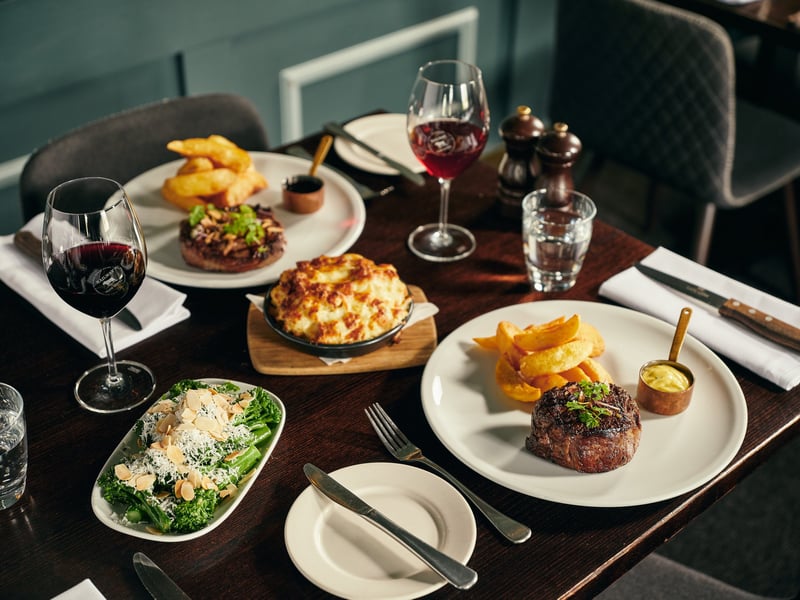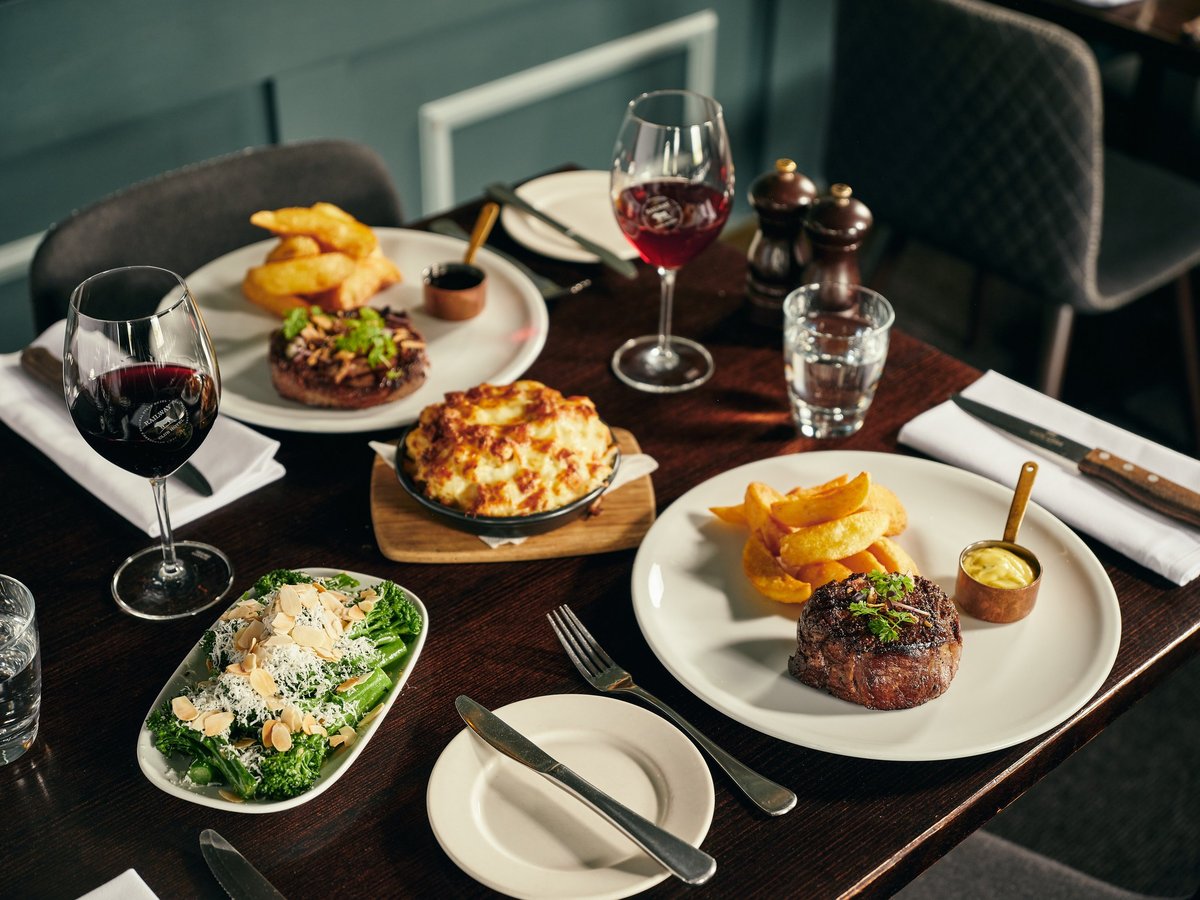 All of Melbourne's best pubs are fairly dependable when it comes to grabbing good-value steak. But The Railway Club Hotel, often referred to as the original steak pub of Melbourne, is something else entirely.
Quite often you'll find a few unexpected items on the menu, ones you wouldn't peg to a traditional pub meal. But steak is always the way to go here, usually from one of three different cattle. Cuts to try include the Scotch Fillet and The Vintage T-bone. Get the 300g porterhouse if your appetite is particularly wild that day, or settle for the 300g rump. Either way, The Railway Club Hotel's reputation as one of the best steak pubs in Melbourne stands firm.
---
Steak Ministry Bar & Grill, Glen Waverley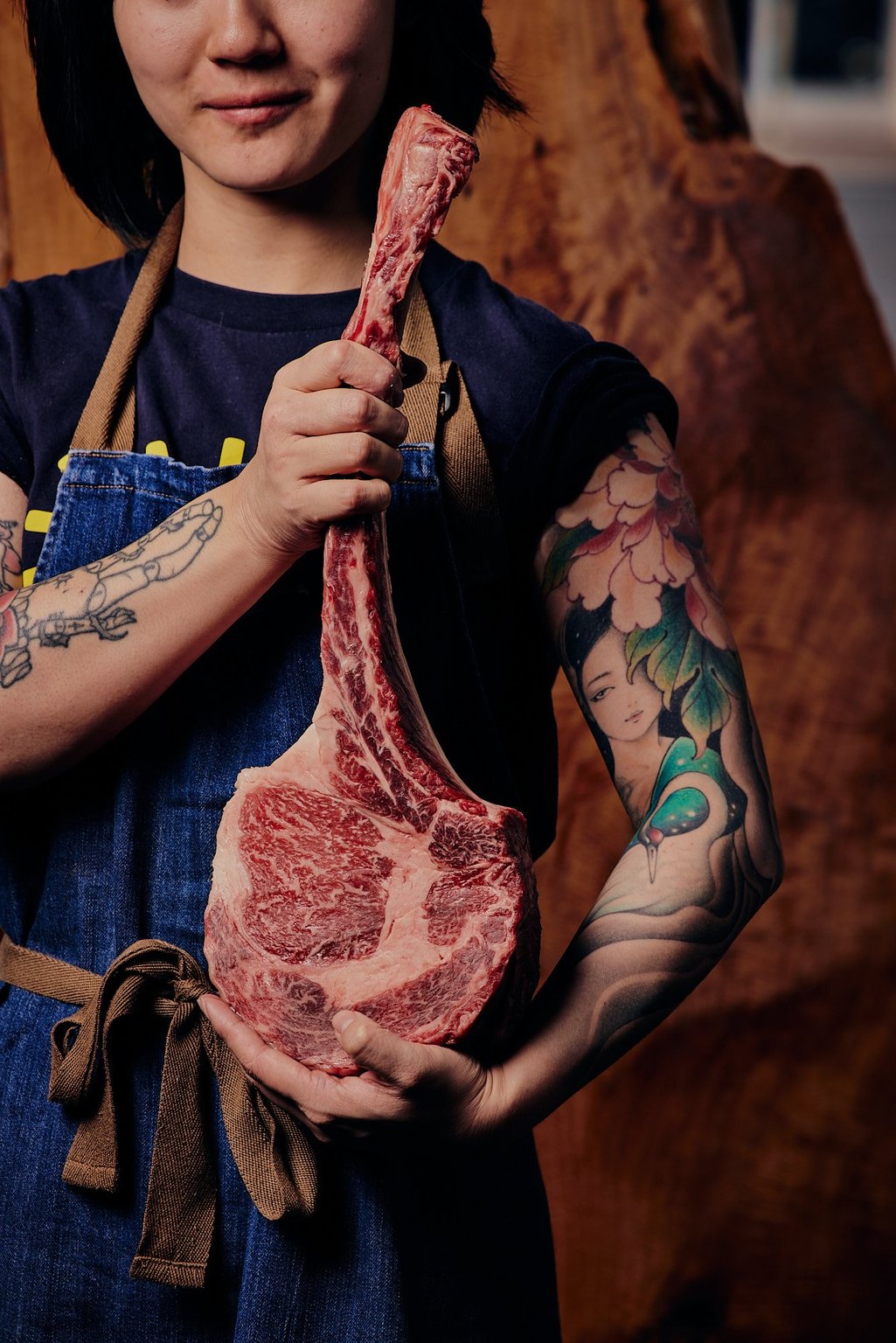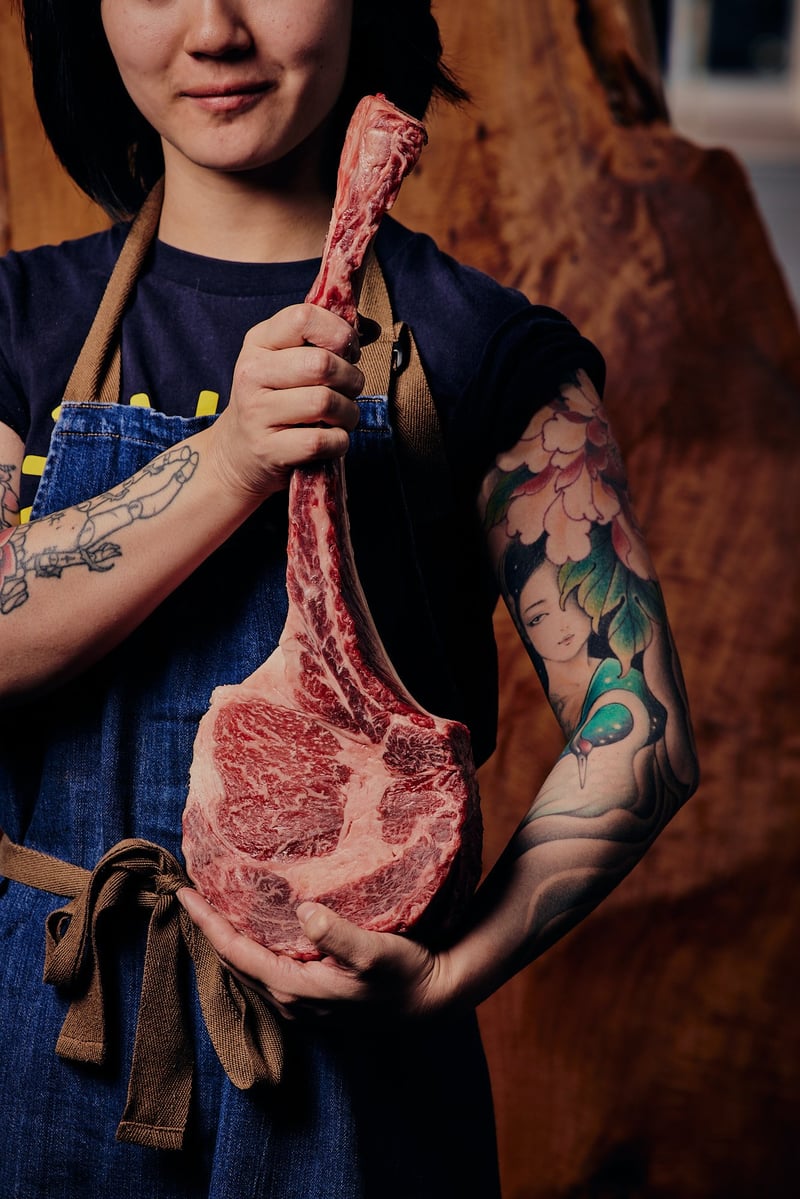 If you peel yourself away from Melbourne CBD for a night, head on out to Glen Waverley where you'll find Steak Ministry Bar & Grill. The upscale grill has become an easy favourite for the neighbourhood, revered primarily for the kitchen's signature Mississippi BBQ Pork Ribs for which they specially imported a hot smoker from the US.
Although if you're really looking for a challenge, you'll want to split a market price Tomahawk, again taken from F1 Sher Wagyu, with a marble score of 6. The 2.8kg beast has been known to destroy even the most Ron Swanson-esque of men so don't approach this lightly.
Whatever you do, just start with the lobster bisque, which uses Tasmanian lobster with lobster ravioli and Cognac. It's the smartest way to start a meal here.
---
MPD Steak Kitchen, Caulfield East


MPD Steak Kitchen's floor would be drenched in meat sweat if not for the owners' immaculate sense of tidiness and decorum. Located on Clyde Road in Berwick (and also Derby Road in Caufield), the two-venue New York-style restaurant has some serious chops awaiting guests who are wise enough to choose this for a great steak night.
The Berwick location is famous for generously apportioned share plates: such as a Surf & Turf, which is built with a 1kg tomahawk, sitting pretty next to a juicy Moreton Bay bug, garlic butter and triple-cooked fat-cut chips. It's an epic gauntlet to run, but if you consider yourself a steak aficionado, it's a Melbourne rite of passage.
---
Middle Park Hotel, Middle Park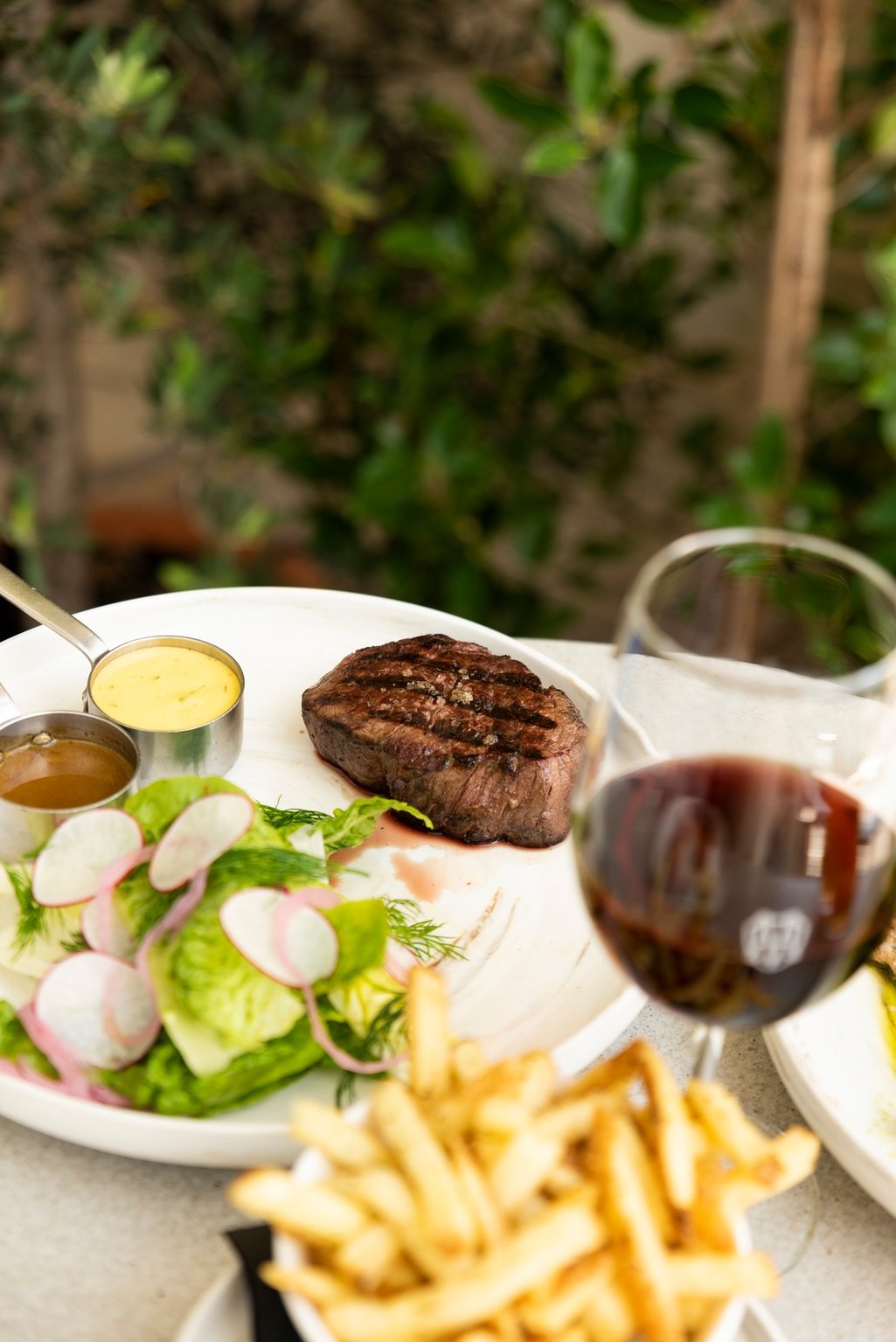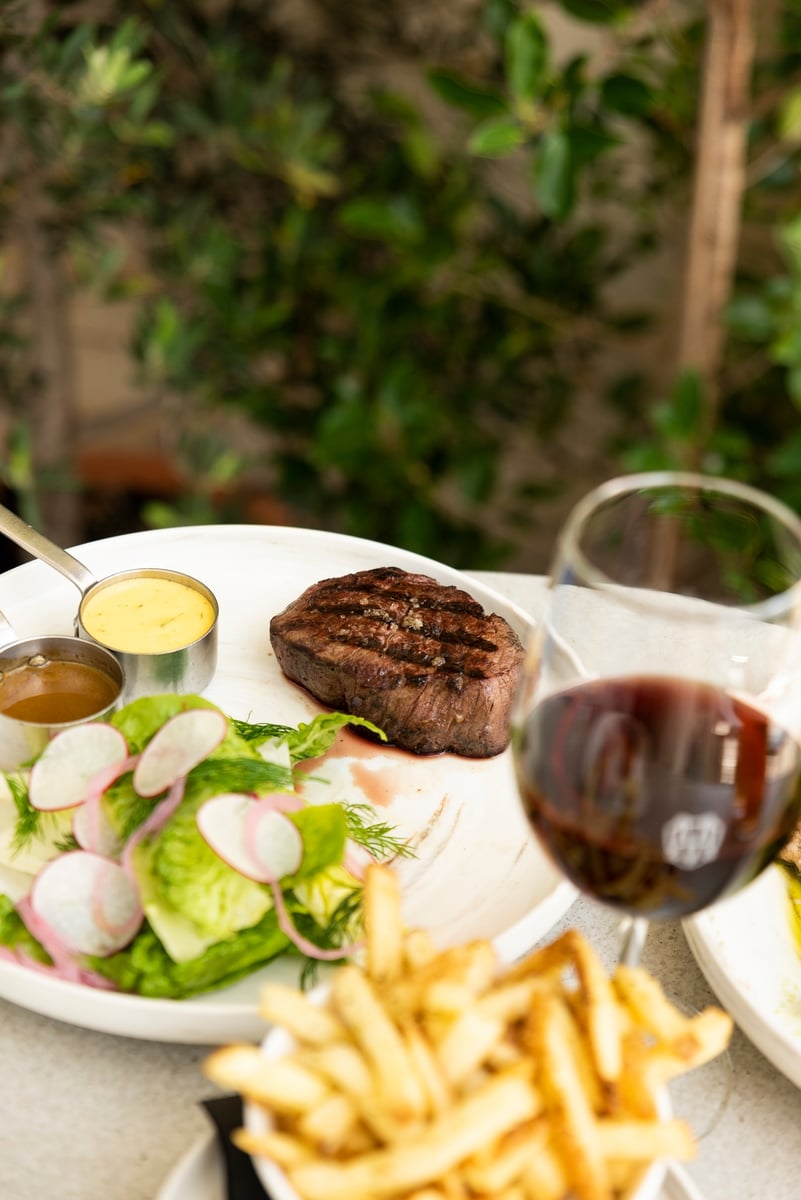 Middle Park Hotel is another one of those historic steak pubs that Melbourne locals can never get enough of. The venue has been serving up hearty fare since 1889, and the fact that it remains one of the better choices for steak in Melbourne is a testament to its supreme staying power.
You might as well go all out here and get the full experience — a 1.4kg tomahawk Black Angus cooked perfectly over a wood-fired grill. Save your cash and go straight from that and you're guaranteed to leave singing Middle Park Hotel's praises as one of the best steak restaurants in Melbourne.
---
Vlado's Charcoal Grill, Richmond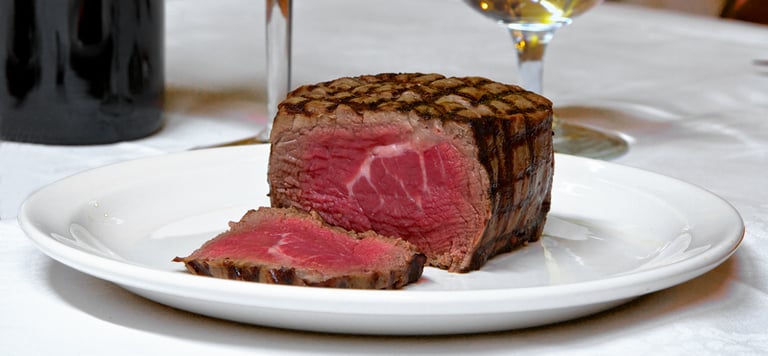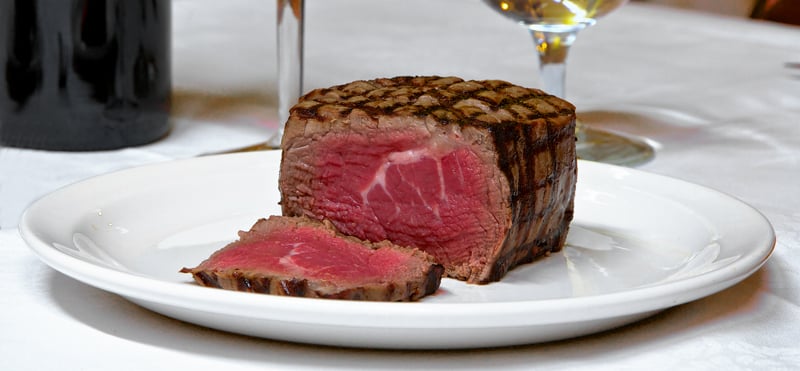 If you consider yourself somewhat of a steak lord then you've no doubt been scrolling through this list waiting to see if Vlado's was omitted so you can immediately disapprove. Well, sorry to disappoint you. Vlado's is an icon, and rightfully so.
The historic steakhouse, one of Australia's best-known, has been around since the early 60s and uses only meticulously sourced meat cooked exceptionally well on a charcoal grill.
You could close your eyes and point randomly at the menu and still know you'd be getting a treat here, or you can just fork out for the classic set, focused around your choice of a prime ox eye fillet, porterhouse, or rump. Shell out a little extra and you'll get an award-winning purebred Australian wagyu, varying in both price and marble score. Just ask the waiter beforehand what the wagyu of the day is.
---
North/West Steak Restaurants
La Luna Bistro, Carlton North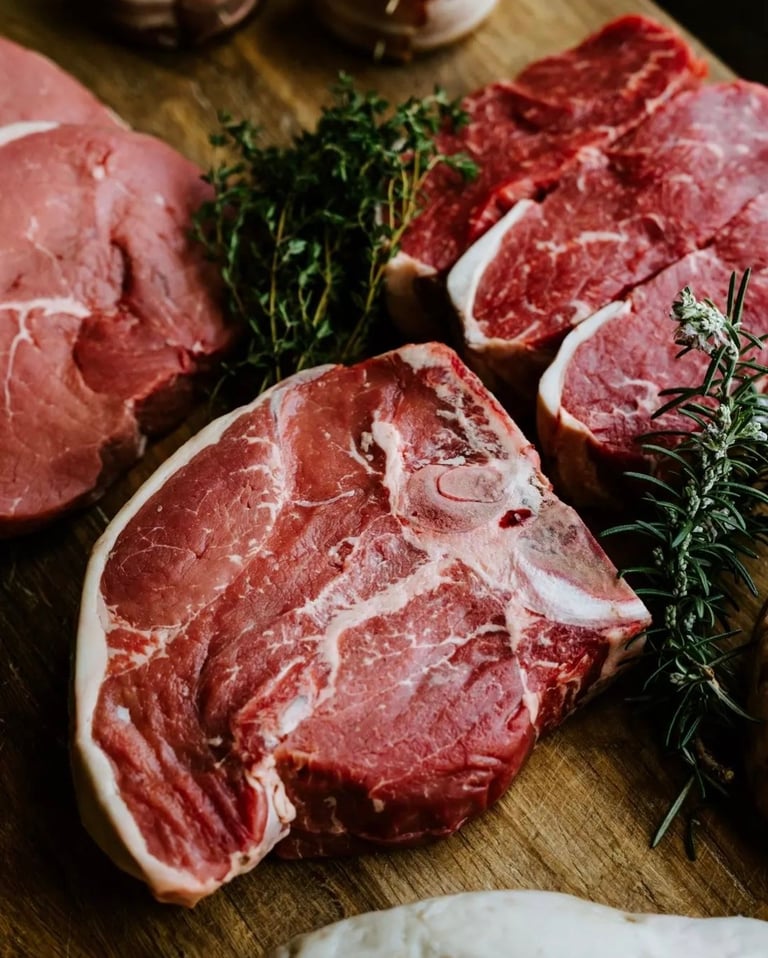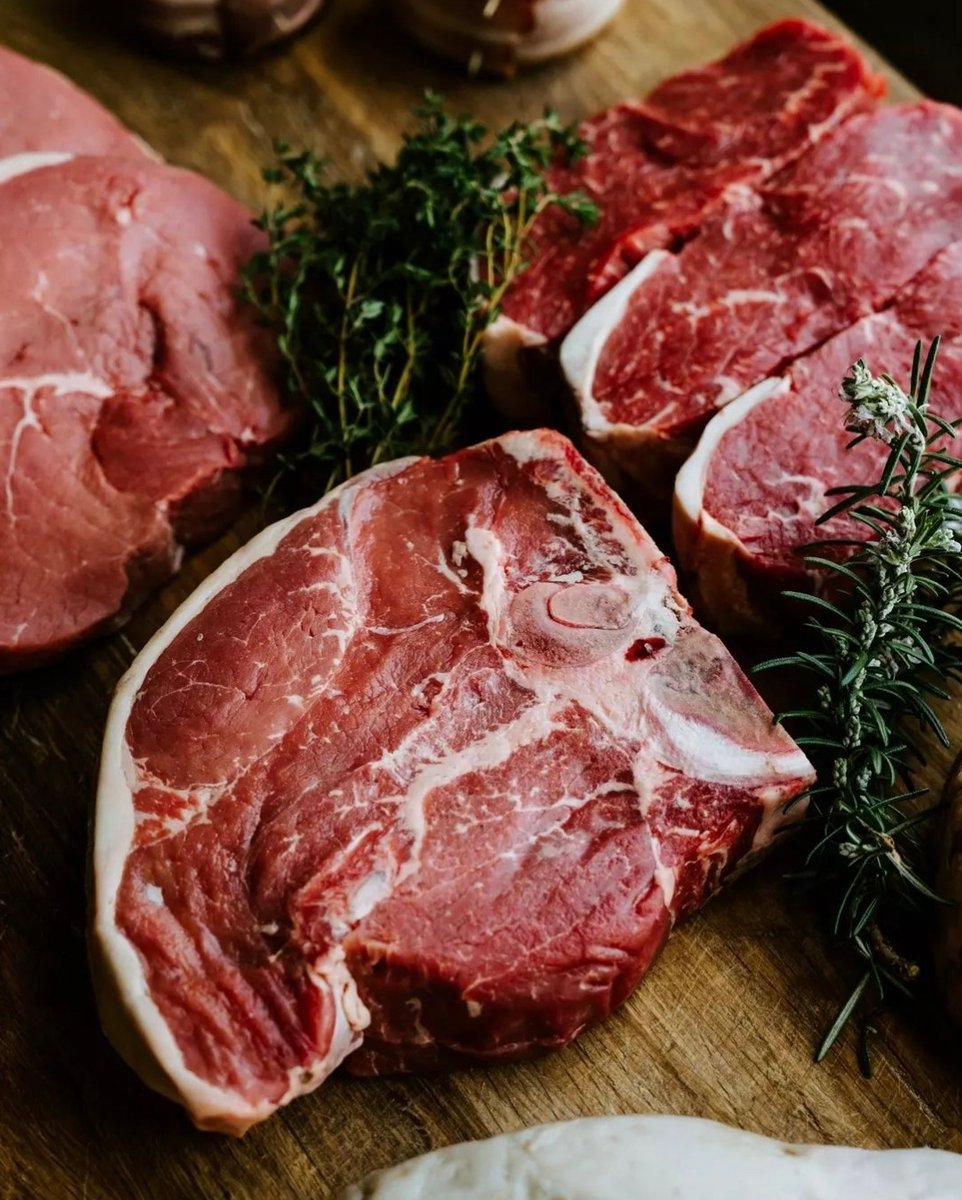 Sure, you might just be dropping into La Luna to pick up some of the best small gods in Melbourne, but you'd be remiss if you didn't return at least three times for dinner. Adrian Richardson's Carlton establishment is widely known as the place to get some of Melbourne's leading steaks, amongst other dishes like a bullboar sausage with potato aioli and pappardelle scialatielli pasta with a pork and veal ragout.
The real star is always going to be the grill at La Luna Bistro. All the cattle used are grass-fed and dry-aged for 80 days, best tasted via the signature 280g butcher's cut, served simply with chimichurri and spinach, and the 500g rib eye with green beans and classic Cafe de Paris butter.
---
Fitzroy Town Hall Hotel, Fitzroy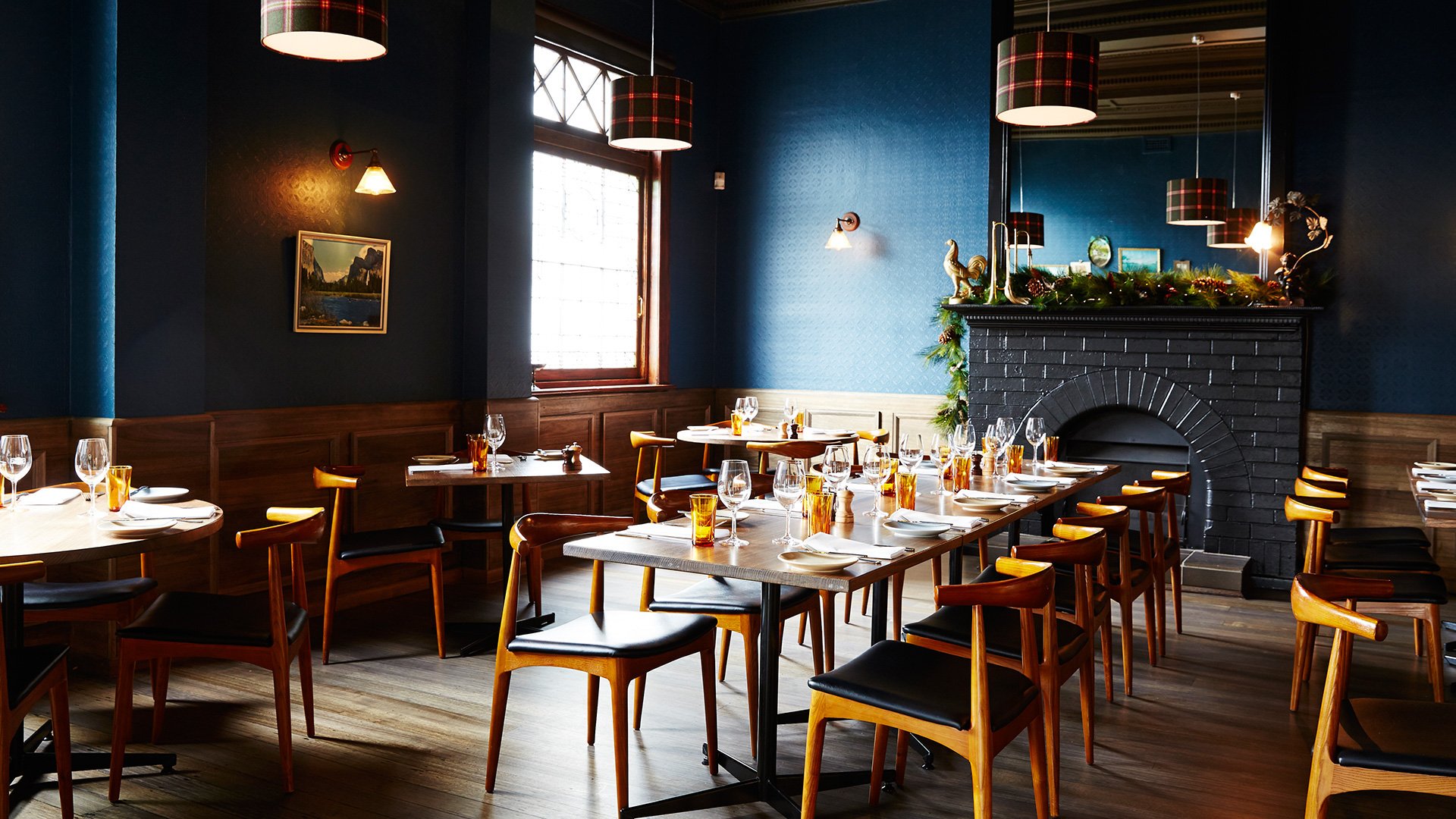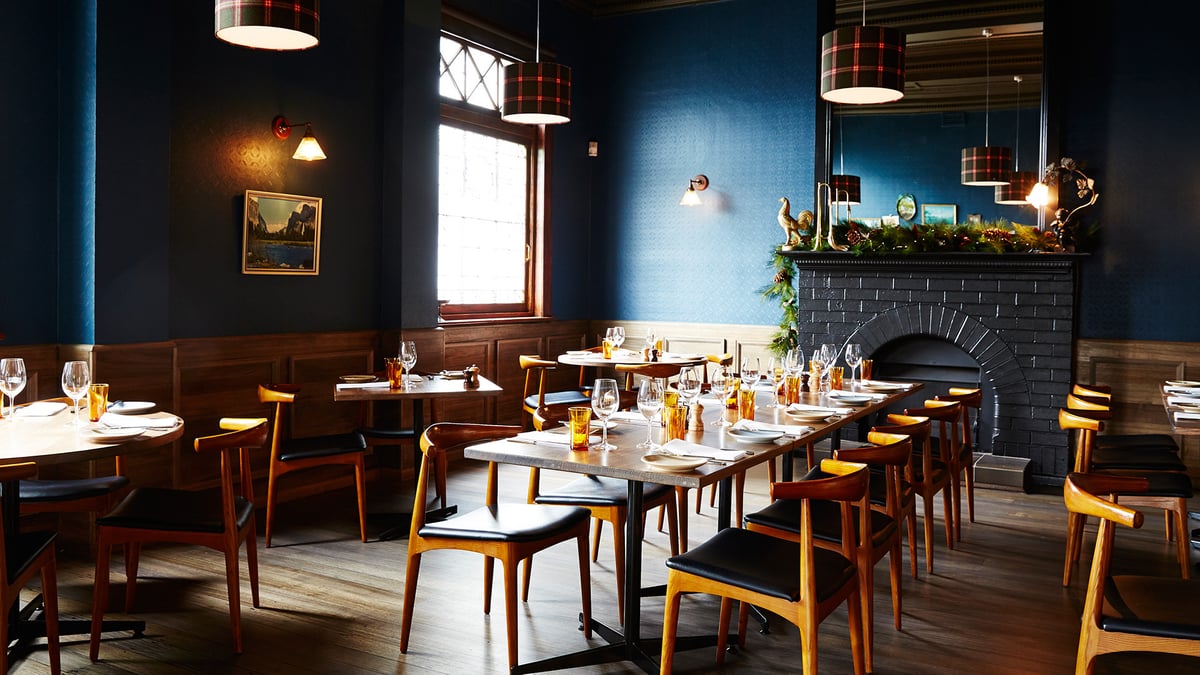 Fitzroy is already spoiled with some of the best food in Melbourne, especially when it comes to casual eats. So it's no surprise that a good ol' fashioned pub steak meal is perfected by the Fitzroy Town Hall Hotel.
Like many other entries in this best steak in Melbourne guide, the kitchen has the good sense to use the O'Connor family for their star attraction — our ultimate highlight to try is a 1.4kg grass-fed Côte de Boeuf served with bordelaise sauce.
---
How Boss Hunting Chose Melbourne's Best Steak Restaurants
A team of ravenous chaps working at a men's lifestyle publication, chowing their way through some of Australia's best steaks. I mean, it's fairly obvious how team BH have curated this list of the best streak restaurants in Melbourne. We simply eat and then trade stories of our experiences at the office.
And if you were wondering, most of us like a steak cooked medium rare and to perfection. Details matter and there are very few steak houses that consistently hit the mark. That being said, even the best of Melbourne steak houses have let us down once or twice. This list is primarily based on reasonable consistency, value, service and atmosphere.
These restaurants also, of course, need to have an impressive steak menu alongside other meat-centric dishes like beef ribs just in case not everyone in your group is keen on some grass-fed steaks.
Some of us grew up in Melbourne. Some of us visit frequently. And we have contributing writers who live there (our main office is based in Sydney). Between us, we're able to curate what we believe is the most credible list out there for people looking for the best value steak restaurant in Melbourne.
Whether that's a classic American steakhouse with refined decor and an extensive wine list or a casual institution with expert cocktails that go down just as well as the fresh bread and generous side dishes like beef spare ribs, this round-up will help you find Melbourne's best steak.
---
Did you find this list helpful? Check out some of our other Melbourne dining content.
---
Frequently Asked Questions
Where is the best steak in Melbourne?
Some of the highest-rated steaks in Melbourne come from France Soir, Vlado's, and Steer Dining Room.
Where can I find affordable steak in Melbourne?
Fitzroy Town Hotel offers affordable and tasty steak in Melbourne.
Where are the best Australian steaks from?
High-end restaurants usually source their steak from cattle in New South Wales, South Australia, and Victoria.