ICYMI: After 14 months of thumb-twiddling since the initial announcement – and several more decades of waiting if we count back from the entire franchise's establishment circa 1998 – El Jannah Melbourne has officially opened its doors to serve up some delectable Lebanese-style charcoal chicken, chips, tabouli, and tubs of that cult-favourite Toum (garlic sauce). Drive-thru and all.
The Sydney-based icon's inaugural Victorian outpost – which you'll now find at 600 High Street in Preston, where the Hungry Jacks used to be – marks the 14th El Jannah location. Reports indicate there are plans to bump those numbers up in the 30s across both Melbourne and Sydney across the next five years with at least five in the former.
RELATED: Melbourne's Famous Lune Croissants Are (Finally) Coming To Sydney
---
---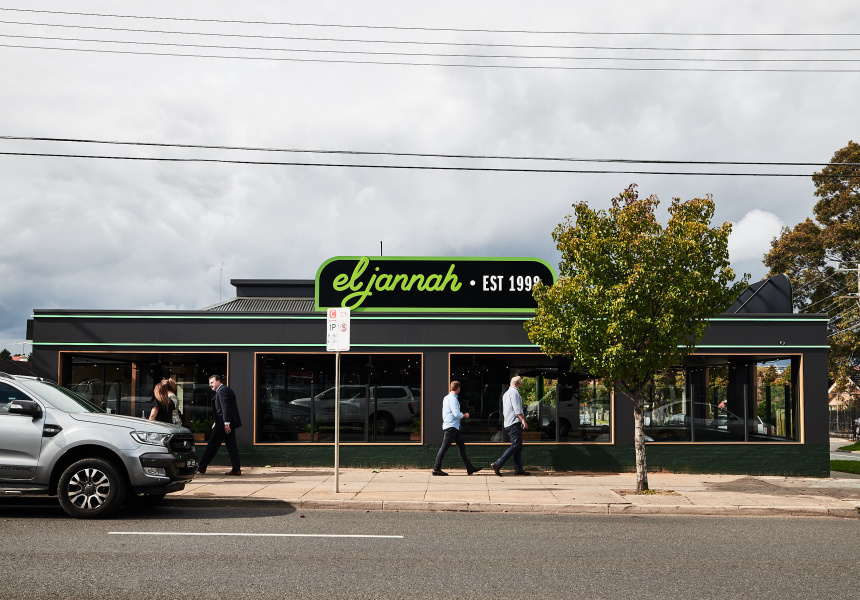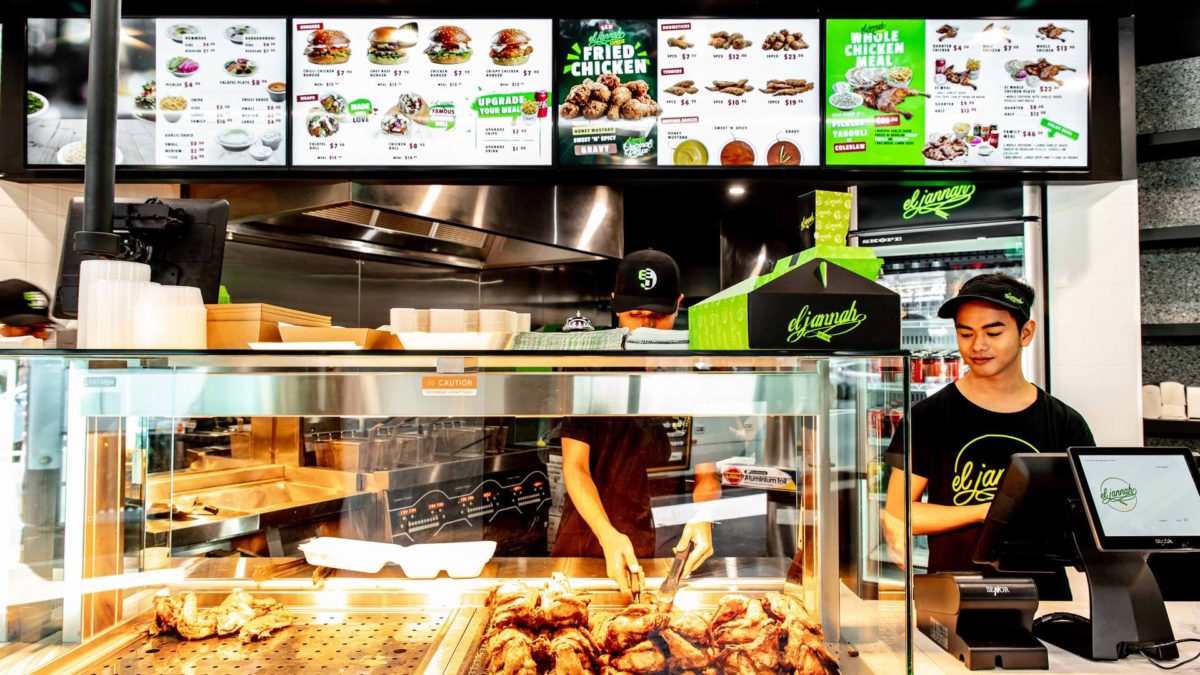 "There have always been people from Melbourne that have reached out to us to ask when we are coming — it's just taken off," El Jannah CEO Brett Houldin tells Broadsheet.
For the uninitiated, the magic of El Jannah is something best experienced firsthand. But just to give you an idea of the love + dedication involved, to ensure each and every chook is of the utmost quality, its signature poultry offering is marinated in a central kitchen before being shipped off to stores where the goods are cooked on-site over fiery coals.
"It's a proven method that we've had going for over 20 years," adds Houldin.
"We've got our own equipment to make sure that it gets cooked the same way every time."
Enough chit-chat. Once again, you'll find the very first El Jannah Melbourne eatery at 600 High Street in Preston. Keep an eye out for the southern expansion and check out the menu below to avoid holding up the queue with your umm-ing and uhh-ing.