[Note: Original Tom Brady diet article published on July 29th of 2018 and updated on February 8th of 2021.]
I don't care what anyone says. With an active NFL career in his 40s and seven Super Bowl rings to his name – the latest of which has only been earned today after leading the Tampa Bay Buccaneers to victory against the Kansas City Chiefs at Super Bowl LV – Tom Brady is the GOAT.
What other sixth-round/199th overall draft pick has managed to accomplish what he has across a 21-year career? Build a dynasty with Bill Belichick during his tenure at the New England Patriots… 5-time Super Bowl MVP… 3-time NFL MVP… records in passing yards, career touchdowns, and beyond — there is none like him.
---
---
The secret to that famed Tom Brady longevity lies in his clean lifestyle, more specifically, his painfully disciplined diet. Here's everything Tom Brady eats + drinks on an average day to remain a champion player and one of the most valuable quarterbacks in NFL history at the age of 43.
Breakfast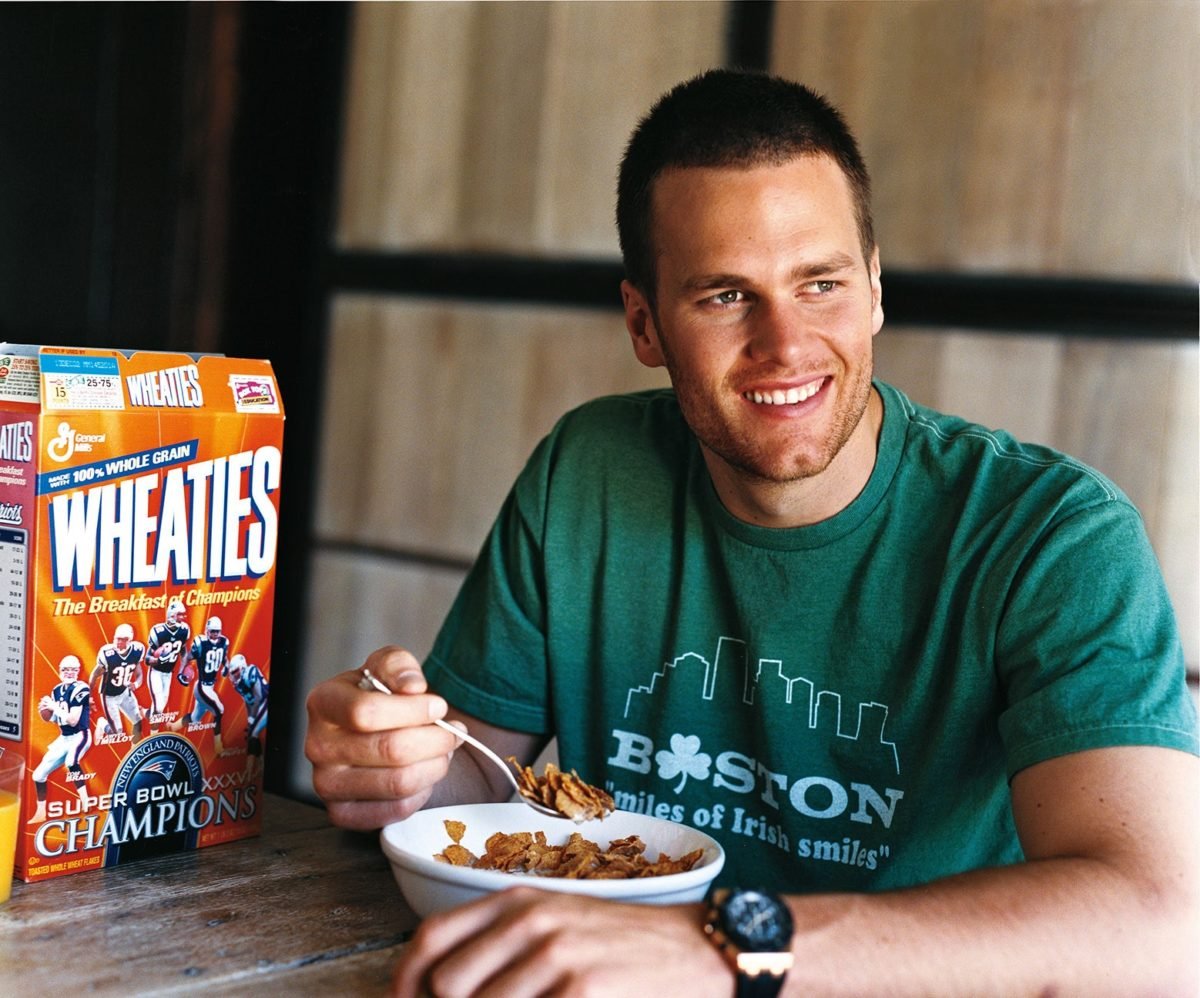 "Immediate" 20-ounce hit of water w/ electrolytes when he wakes at 6 AM
Hydration is extremely important to Brady, claiming to sink 12-25 glasses of water a day with TB12 electrolyte concentrate ("I add electrolytes to virtually everything I drink.")
Smoothies, typically containing blueberries, bananas, seeds, & nuts ("Nutrient-dense, high in fat, high in protein, and high in calories.")
No coffee or Red Bulls here, obviously
More water with more electrolytes during his morning workout
Protein shakes made with a single scoop of his self-branded protein powder, almond milk, & yes, more electrolytes after his morning workout
US$50 packs of his own TB12 snacks at 11 AM before lunch w/ a lot of the same nutrients of what he has already consumed
RELATED: ESPN Drops A Brand New Trailer For Its Tom Brady Documentary Series
Lunch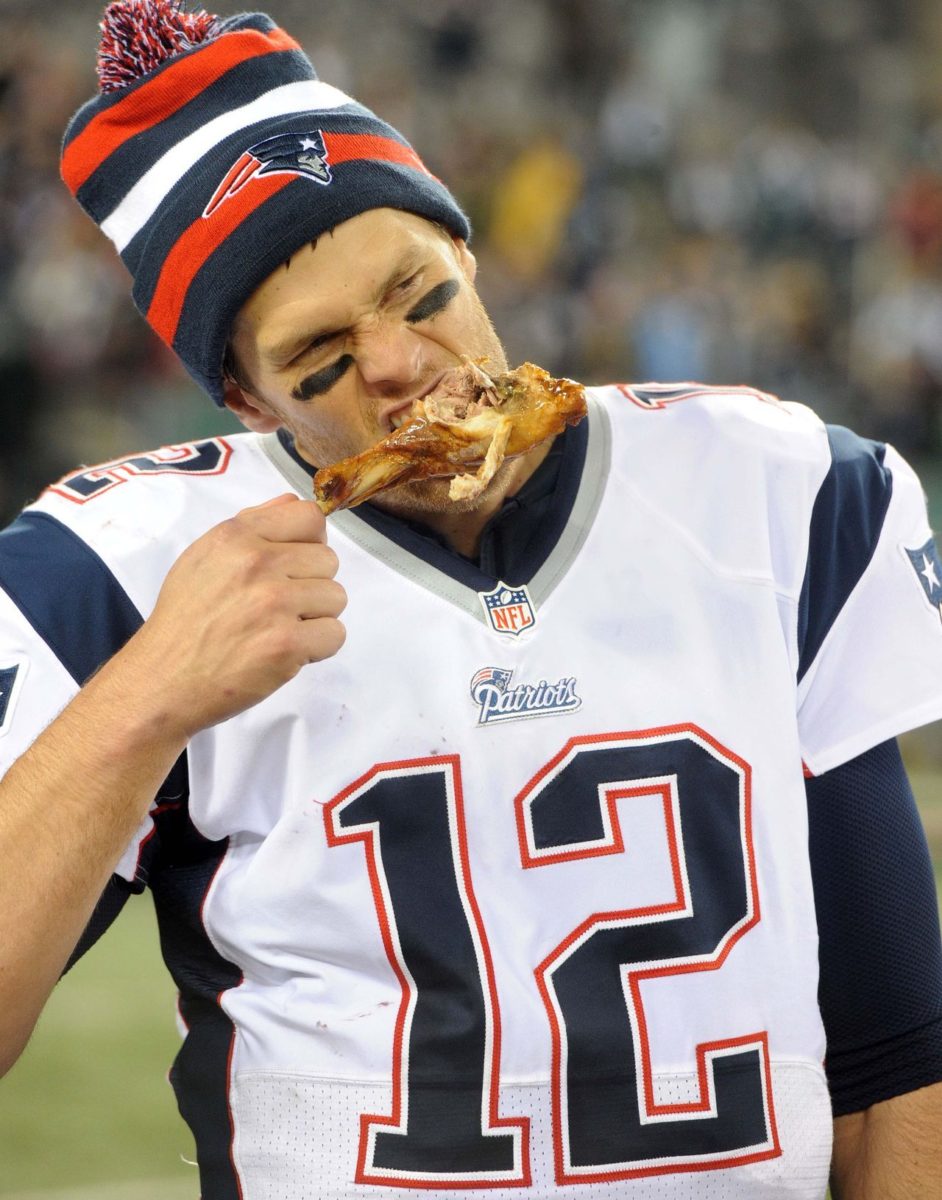 "A piece of fish, but always with lots of vegetables."
Unromantic, but beats the hell out of a fish & a rice cake
Brady follows some general principles when mixing & matching food: i. never eat proteins with carbs, ii. mixing proteins and carbs with vegetables is "ideal" for digestion ("I make sure most of what I eat is alkalising.")
Brady's "alkaline diet" supposedly minimises muscle inflammation with 80% of his diet being alkalising, e.g. dandelion greens, Brussels sprouts, sweet potatoes
Some vegetables he avoids for fear of inflammation include mushrooms, eggplants, tomatoes, peppers
He tries to limit "acidifying" foods, e.g. white rice and bread, cold cuts, pineapples, yogurt, etc.
Between 2 PM to 5 PM, he snacks again with more protein shakes, protein bars, or fruits likes apples, bananas, & grapes
Brady's other key principle when it comes to food combinations is to never eat fruit with other food, which he claims to be bad for digestion ("Eat fruits alone… They digest quickly. Other foods don't.")
His principle regarding not drinking much water with meals stands because of a similar reason ("Drinking water with your meals can interfere with good digestion… Drink water half an hour before a meal, & then wait an hour before you have your next glass.")
Other Brady approved snacks include chips & guac, hummus, raw vegetables, or another protein shake
Dinner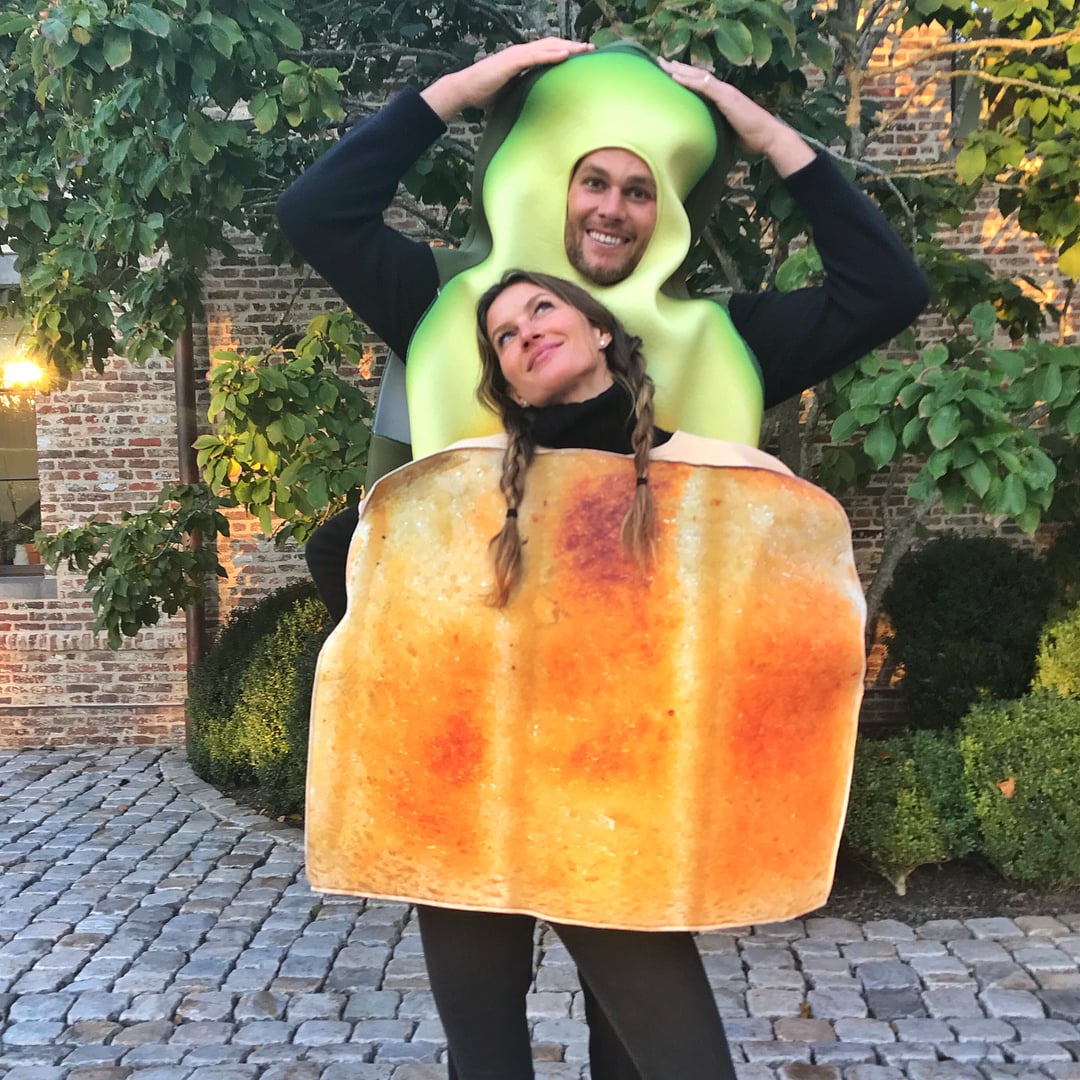 Dinner occurs at 6 PM in the Brady household
"Nutrient-dense [meals]" with lots of vegetables is the go
Brady doesn't really drink tea or grog – but a cup of bone broth never goes amiss
There's plenty of chicken, duck, grass-fed steak, & wild salmon at the centrepiece of his evening meals
Some other examples of a Tom Brady dinner include chicken or salmon burgers with a variety of salads with avocados & greens, the rare hit of carbs with creamy brown rice flour pasta, the even rarer indulgence of avocado ice cream for dessert (even his desserts are healthy)
"It's always about balance."
RELATED: Tom Brady Helped His Teammate Secure A $322,000 Bonus In The Last Two Minutes Of A Game
Well, it's not the most exciting of daily feeds. Some may even compare it to a Buddhist monk's diet. Surely Brady must get bored… right? Apparently not:
Cheat meals
When this article was first published in 2018, Tom Brady was completely devoted to the TB12 method as outlined above. Since then, however, he's relaxed his views on indulging with the occasional dose of junk food. Speaking to Men's Health, here's what he had to say:
"If I'm craving bacon, I have a piece. Same with pizza. You should never restrict what you really want. We're humans, here for one life… What's changed as I've gotten older is now if I want pizza, I want the best pizza. I don't eat a slice that tastes like shit and then wonder, 'Why am I eating shit pizza?'"
---
---
As noted in the same interview, Tom Brady is known to enjoy a bit of UnReal Candy chocolate.