Gucci (yes, the one in the same) has just unveiled their latest venture. In the Gucci Garden, as part of their Florence exhibition space, you can now eat at Gucci Osteria. A fifty seat restaurant that strives to bring as much artistry, pleasure, and culture as one may expect from the famed city. Backed by Michelin Star winning chef, Massimo Bottura, the celebrated culinary talent will be responsible for the curation and production of the menu. As strange as this crossover may appear, it would not be the first time fashion met food.
The profile of the dishes available for order has been described as "… highly sophisticated…". And from the looks of it, range is something integral to the dining spirit. Patrons can expect anything from Parmigiano Reggiano tortellini, cacio e pepe, mushroom risotto, to pork belly buns, and even Peruvian-esque tostadas. At a price point between €20 to €30, it is also rather reasonable. Reasonable enough to taste the handiwork of an award winning chef as presented by an Italian luxury label, anyway.
"The restaurant is a reminder that Florence has always been a centre of cultural exchange, particularly during the Renaissance," says Bottura. "Haute couture and haute cuisine are a recipe made in heaven."
Osteria is situated in Palazzo della Mercanzia, overlooking the sweeping scenery of Piazza della Signoria. It is now publicly open, along with the rest of Gucci Garden itself. Would-be visitors of the Garden may also treat themselves to the cinema, exhibition area, and bazaar styled boutique.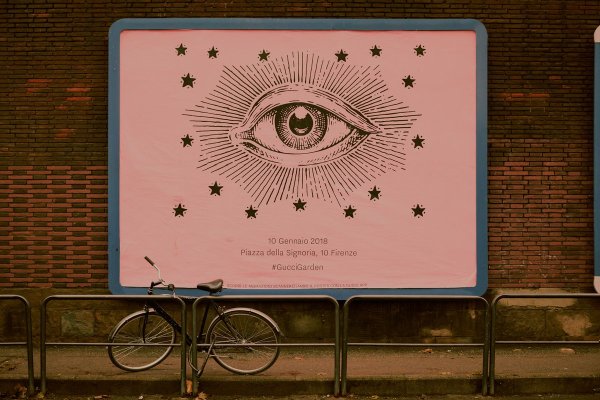 Related: Salt Bae Restaurant Prices Have Shocked The Internet (Again)